My sister-in-law makes the best, old-fashioned ham salad and now I have the recipe to share with you.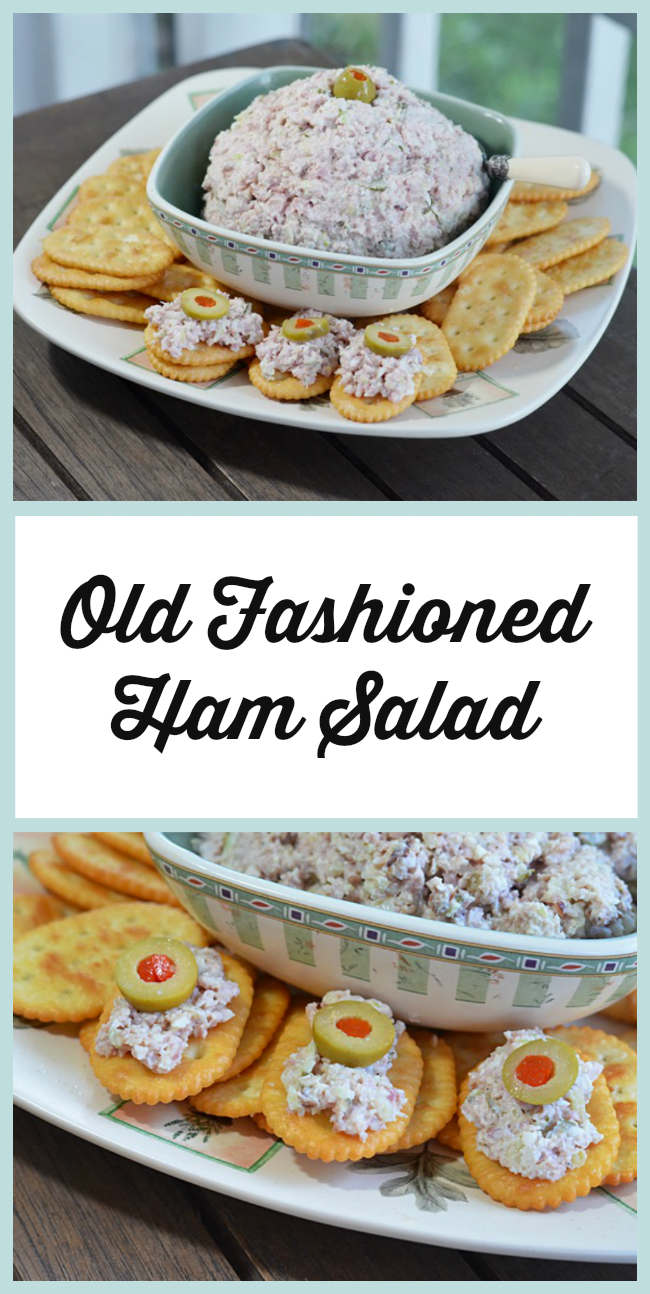 This past weekend I cooked a boneless, sliced ham for Sunday dinner and we ended up having a lot for leftovers. So after having ham and eggs for breakfast for two days, I decided that I would make some ham salad with the rest of it. Now I've tried making ham salad before but I was never satisfied with the results. My sister-in-law Jean has always made THE BEST ham salad so I asked her how she made her ham salad. So today I'm sharing her recipe and it is KILLER!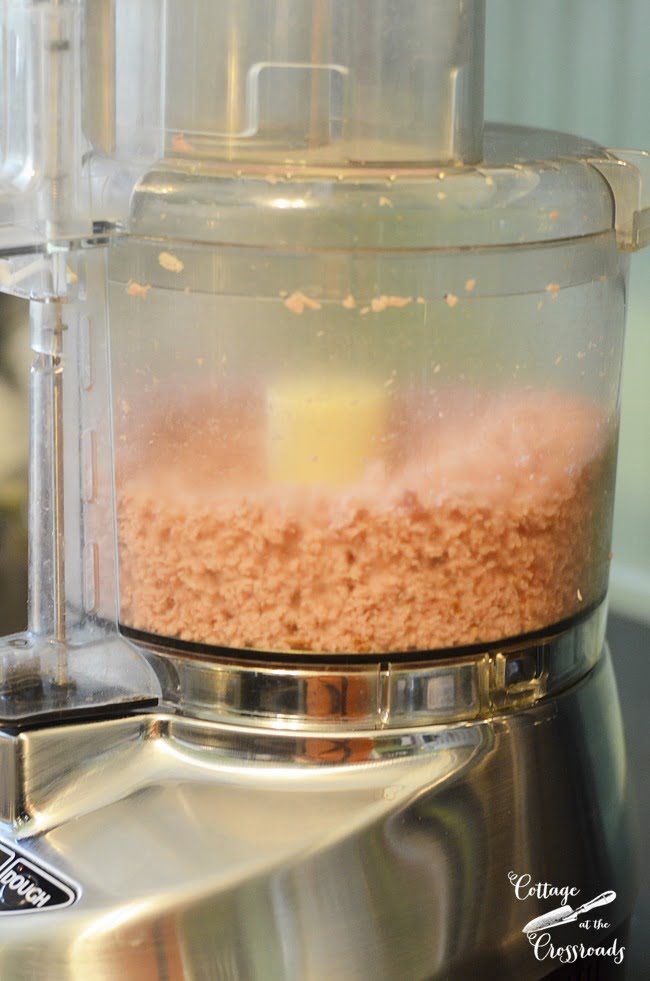 Now, if you don't have a food processor, you may just want to look around the blog for something else to read because I can't imagine making this without one. I think about how folks did all the chopping of the ingredients years ago, and I'm so thankful that I live in a time when I have such a fabulous machine to help make this. What you do is cut your leftover ham into chunks, throw it into the processor, and give it a whirl. I ended up with about 3 cups of chopped ham when I was finished.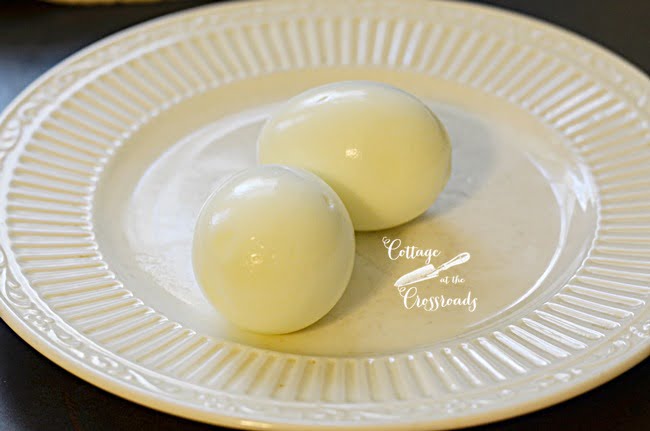 As Jean was telling me how to make the ham salad, she revealed that she put 2 hard boiled eggs in hers. And I thought to myself that was what was always missing in mine. I chopped them in the food processor as well and added them to the bowl with the chopped ham.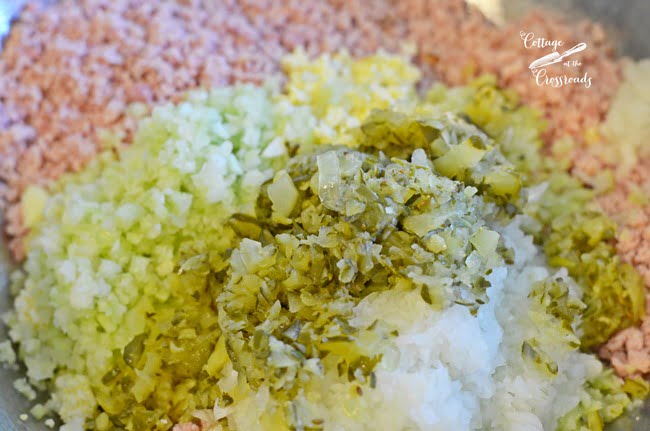 Next I processed some celery and onion and put that in a bowl along with some of my sweet pickle relish. Next I added a small amount of Duke's mayonnaise and some black pepper and mixed it all together. It was a little dry at this point so I had to add a little more mayo to get the right consistency. (Be careful with this step because it is always better to add a little more mayo than to end up with "mushy" salad!)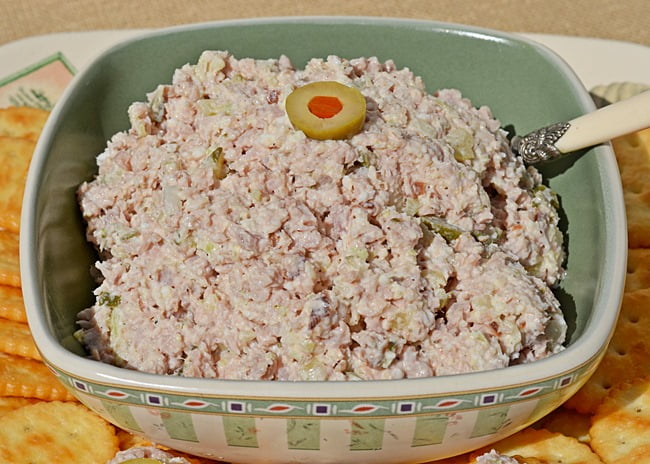 Oh lawd! These simple ingredients combine to make the most heavenly spread!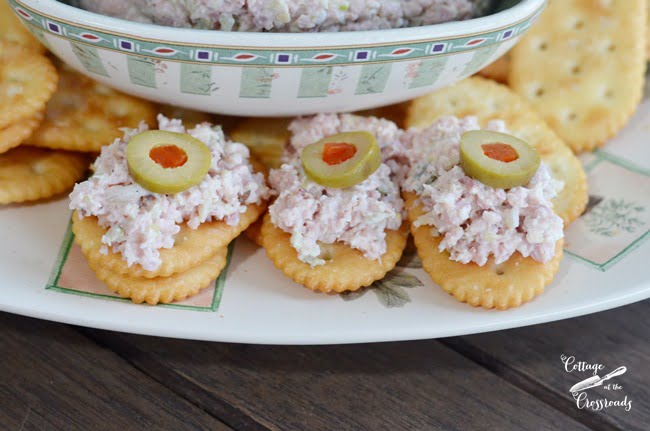 We like to eat ours on some Townhouse crackers, and I guarantee that if you put some of these out at a party, they would all disappear fast!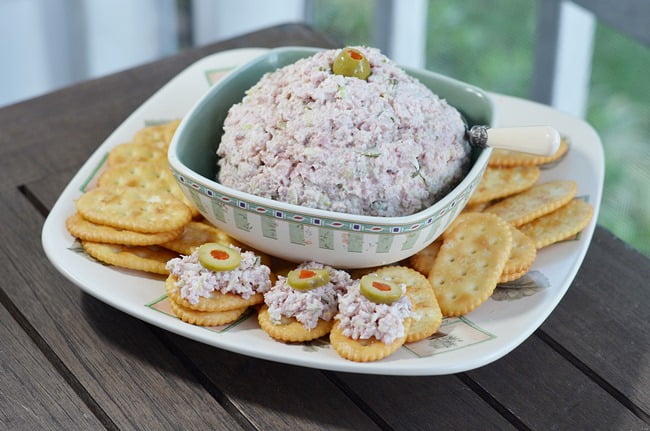 But the ham salad is equally good as a sandwich spread, or you can put it on a lettuce leaf if you're watching your carbs.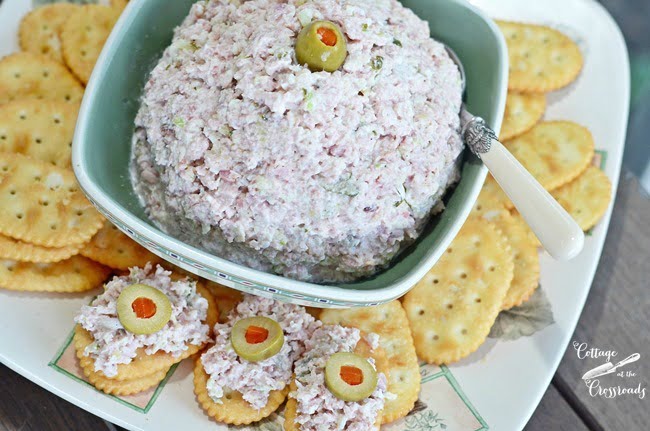 Oh, my goodness! We have been eating this for 2 days now and I'm so happy that Jean shared her recipe for making ham salad. If you're looking for a recipe for making good ole' ham salad, this is it!
📋 Recipe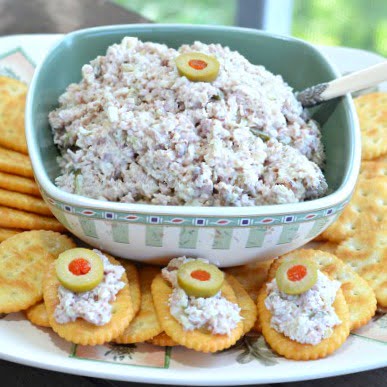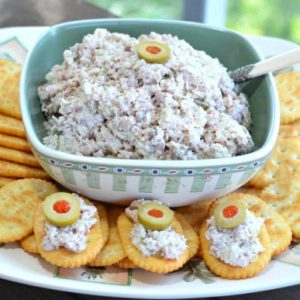 Ham Salad
A delicious way to use up leftover ham
Instructions
Use a food processor to chop the ham, hard-boiled eggs, celery, and onion in batches.

Place the chopped ingredients to a large bowl and add the relish to the mixture.

Add the mayonnaise and black pepper and mix thoroughly.

Chill in the refrigerator for a few hours to allow the flavors to blend.

Serve with crackers or use as a sandwich spread.
Notes
Garnish with parsley or sliced olives, if desired.