The weather is changing and the mantel is all decorated for fall! Today I'm showing you how to decorate mantels, and I hope you get plenty of ideas for your own fall decorating, too!
I love all the seasonal changes that Mother Nature brings us. I've taken my cue from her as I put together my fall mantel. I'm calling it my "burnished" fall mantel because that's the word that comes to me when I think about all the brilliant colors of fall. It is as though Mother Nature is burnishing the landscape for our enjoyment.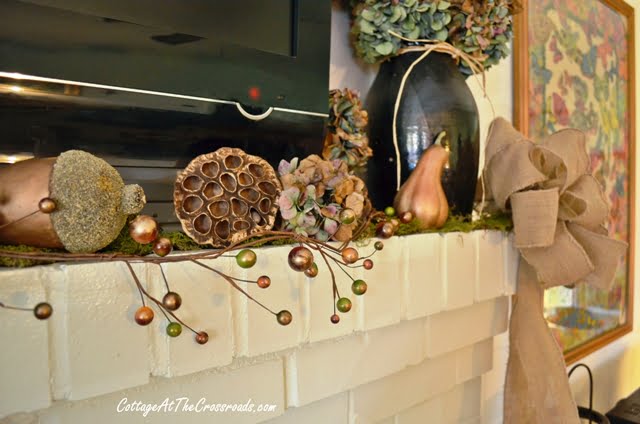 What exactly does the word burnish mean? It means to make lustrous or shiny especially by rubbing. Think of burnished gold. So I decided to do a little burnishing of some traditional elements of fall such as pumpkins, gourds, acorns, and seed pods to use in my mantel display.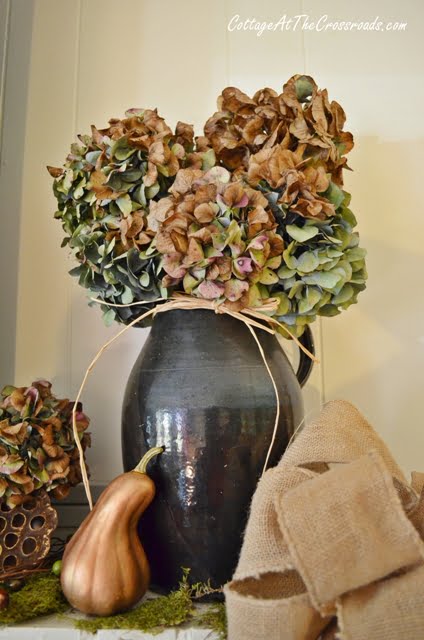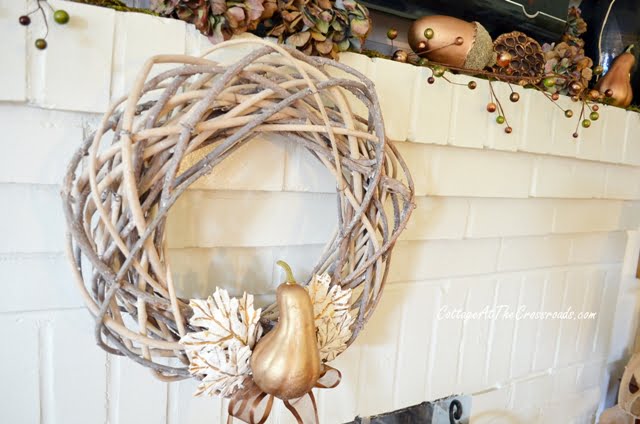 I actually got the idea of using these colors when I saw the colors in the hydrangeas that I was drying. Much like Mother Nature's seasonal transition, I decided to use these more muted and understated tones to ease our home into autumn. The grapevine wreath is composed of soft tones, and I added some of my plaster leaves that I made last year. The directions on how to make them are in the post how to make plaster leaves. And of course, I had to add one of those inexpensive plastic gourds that I burnished!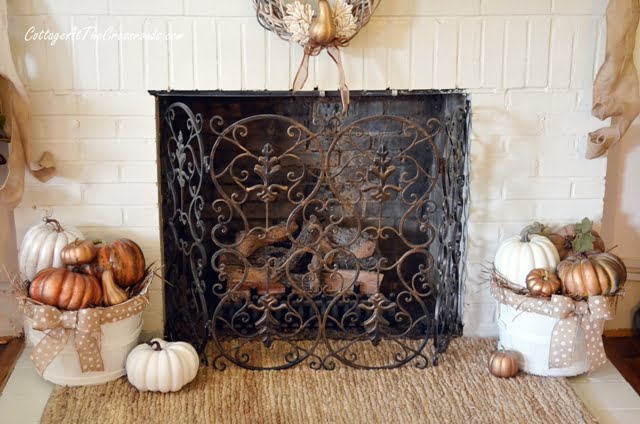 Painted apple baskets loaded with pumpkins and gourds are at the base of the fireplace. If you look closely, you can see a little straw from our garden tucked into the baskets!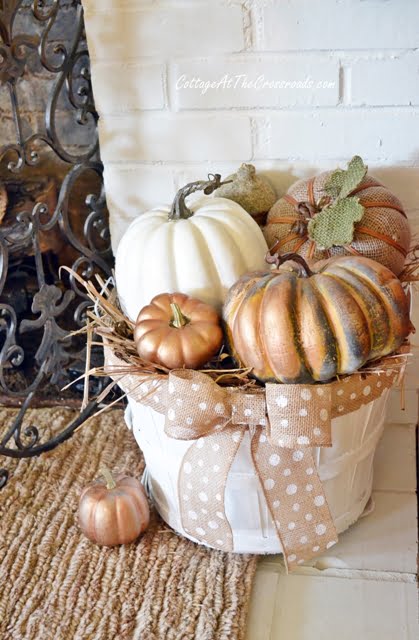 Here's a closer view. All of the pumpkins except for the burlap one are inexpensive, plastic pumpkins that I've painted or burnished.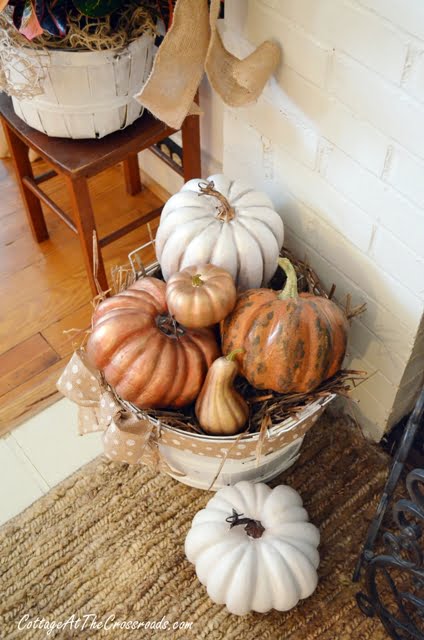 If you'd like to see how I burnished them, click here to read my post how to burnish cheap plastic pumpkins.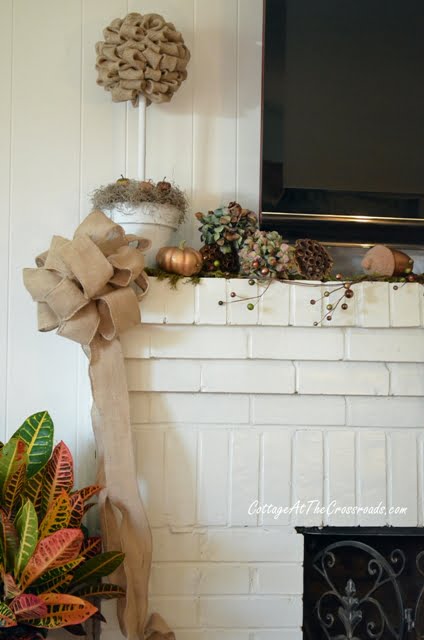 If you notice, I kept up the burlap topiary that I used in my summer oyster mantel. Plopping in a few miniature pumpkins turned it into a fall topiary. You can find directions on how to make a Burlap Topiary.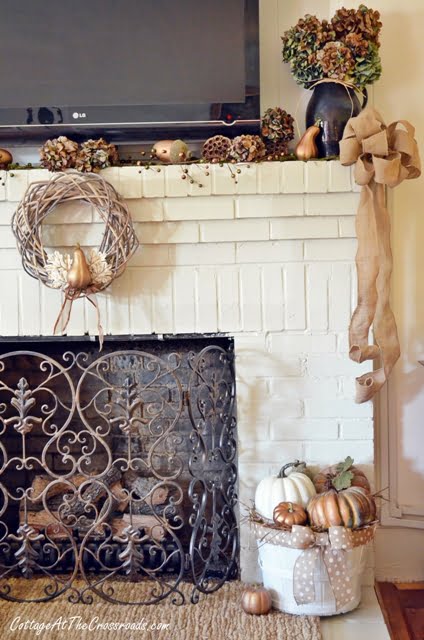 The large burlap bows were used in last year's Christmas mantel, and I added them here because I thought they went well with all the other tawny, neutral colors in this display.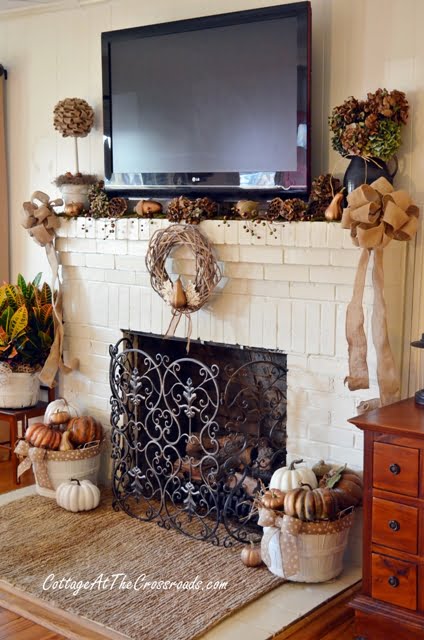 All the burnished colors that I've used are my way of inviting fall inside, and I hope you gotten a little inspiration to begin your autumn decorating, too.