This Labor Day weekend, I've been painting plastic pumpkins and gourds to use in my fall decorating.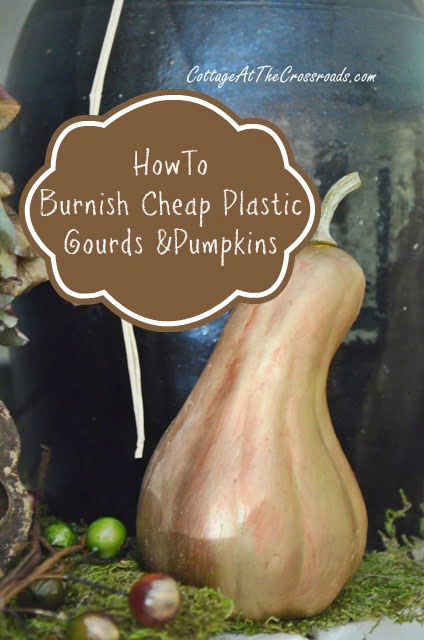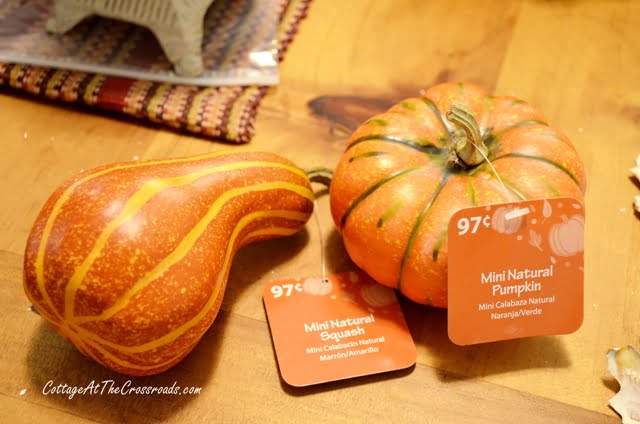 I've been using these inexpensive plastic gourds and pumpkins that I found at Walmart. Not a bad price, but they look way too artificial and bright to me. So I've been doing something that I'll just call "burnishing."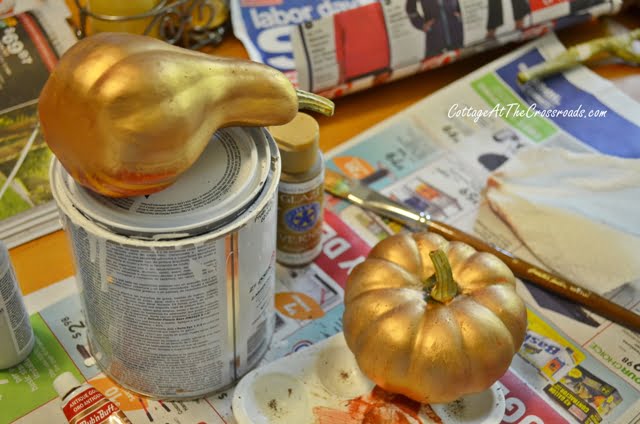 It's really a simple process to change these pumpkins and gourds.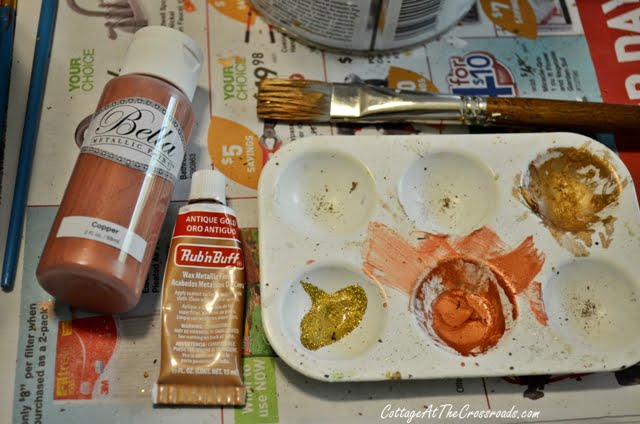 First, I brush them with antique gold Rub 'n Buff. Yes, I know, most people rub it on but I prefer to brush it. It dries very quickly and then you're ready to move on to the next step. To knock back some of the shininess of the gold, I use some metallic copper paint.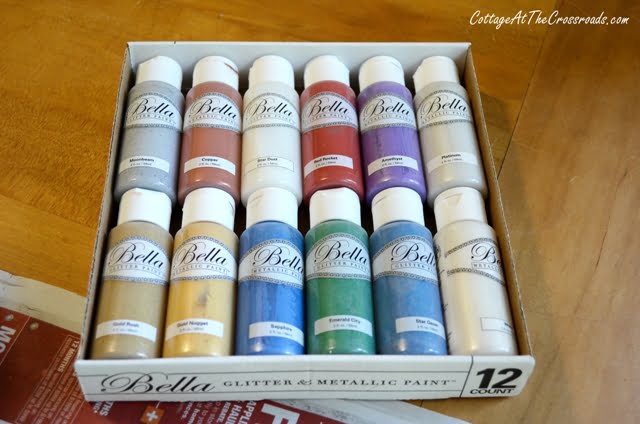 The copper paint came in this set of metallic and glitter paint that my sister-in-law gave me. I'm not sure where she got the set but Bella Glitter and Metallic Paint available on Amazon HERE. (I must disclose that I'm an Amazon affiliate and I do make a few pennies if you order through this link!) I've used several of the other colors in the set, and they create a really pretty finish.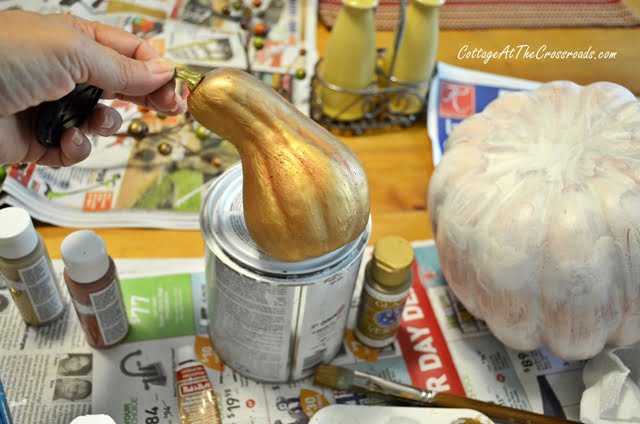 Using a brush, I put some of the copper paint in the ridges.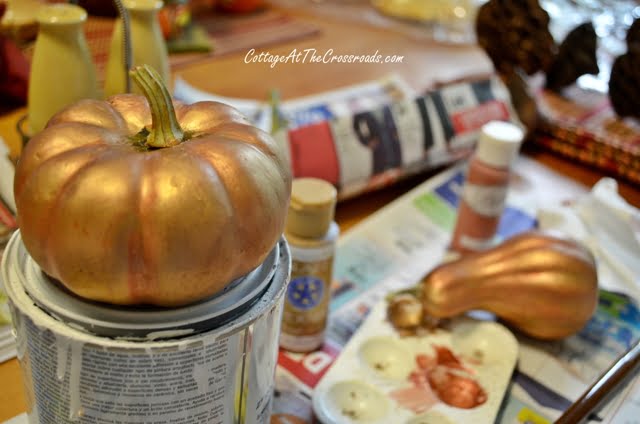 Then I lightly brush more of the paint on the surface. If I feel that I've added too much, I simply wipe some off with a paper towel.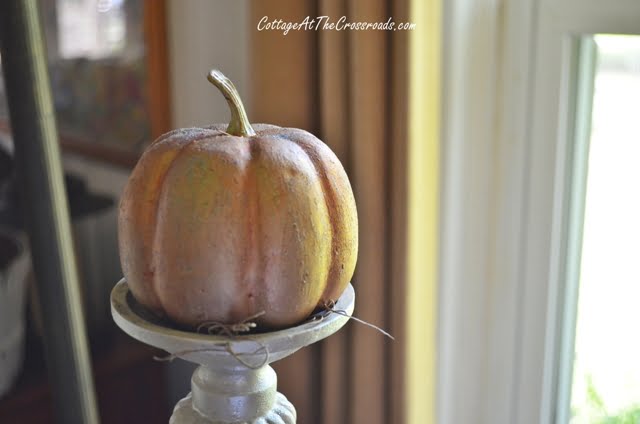 I love the color. It's not quite gold nor is it copper, so I just call it "burnished!"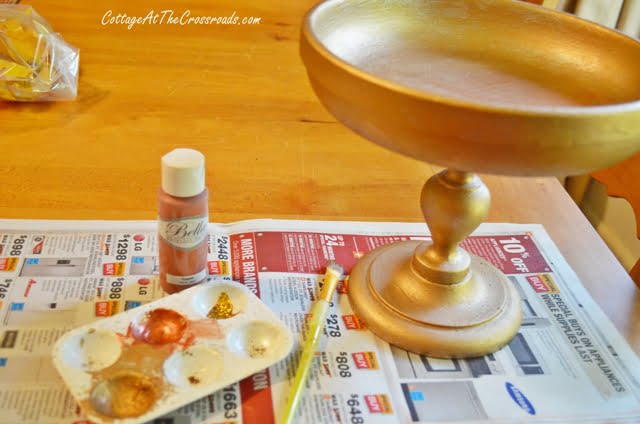 You can see my technique a little better on this wooden pedestal bowl that I've "burnished."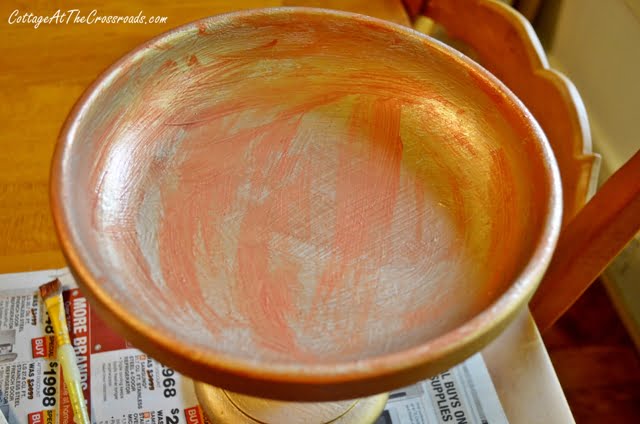 After applying the antique gold Rub 'n Buff, I roughly brushed the metallic copper paint on. Work in small sections because it dries quickly.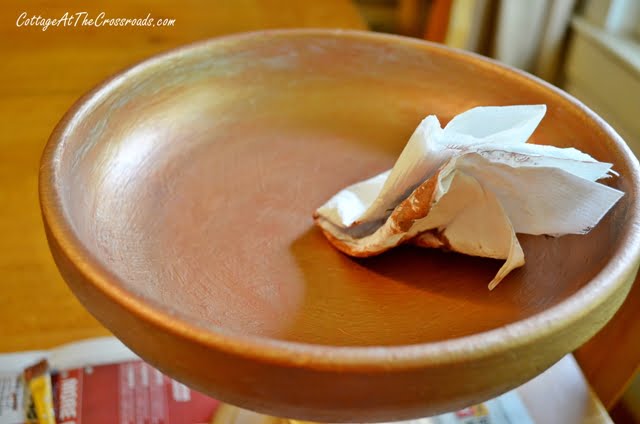 Rub the paint around with a paper towel until you achieve the look that you like.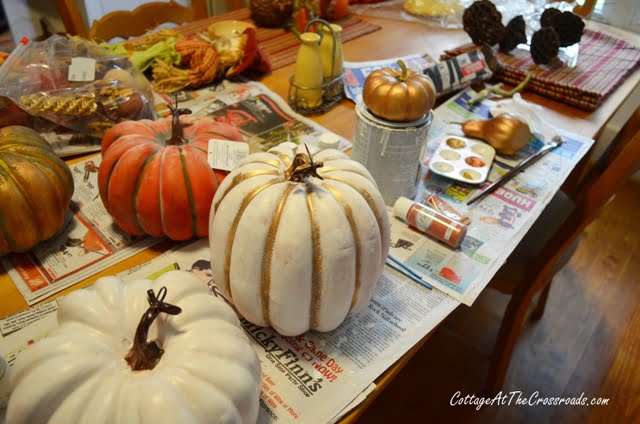 As you can see, I painted some larger pumpkins, too. They were $4.99 at Walmart and they've all gotten a treatment.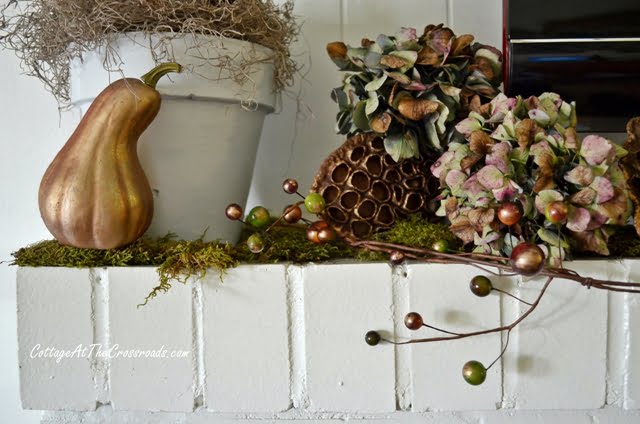 I can't reveal my decorations just yet, but here's a little sneak peak at my mantel. The easily burnished gourd picks up some of the colors in my dried hydrangeas!