A few days ago, I made this very easy to make burlap topiary. And the great thing was I already had on hand all the materials that I needed to make it.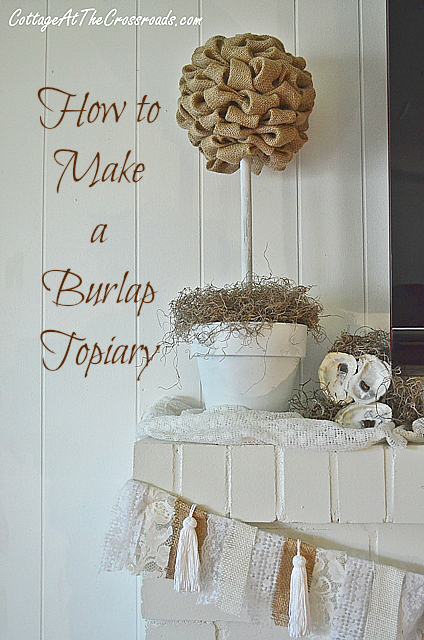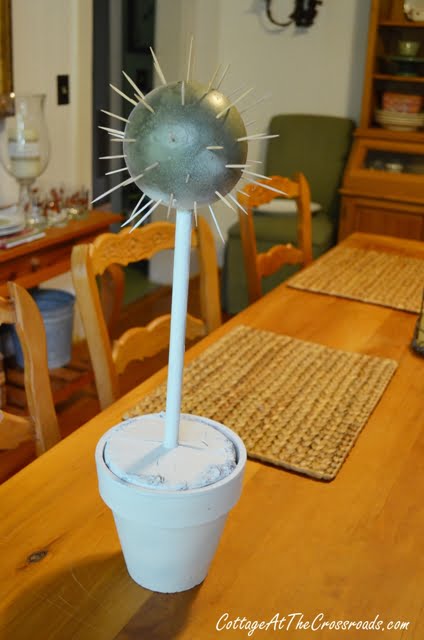 I had this styrofoam form left over from when I made a strawberry topiary a few years ago.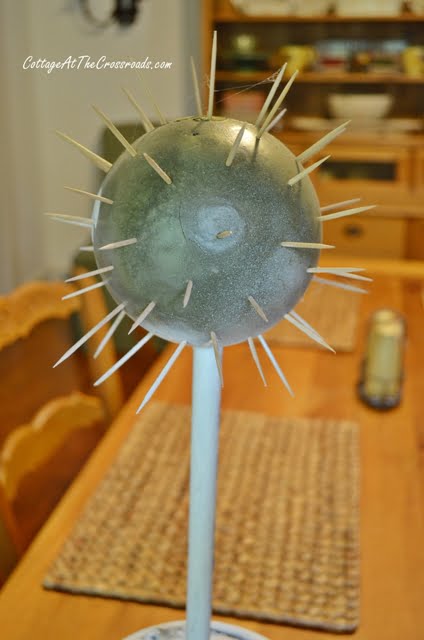 The ball still had the toothpicks that I had used to attach the strawberries.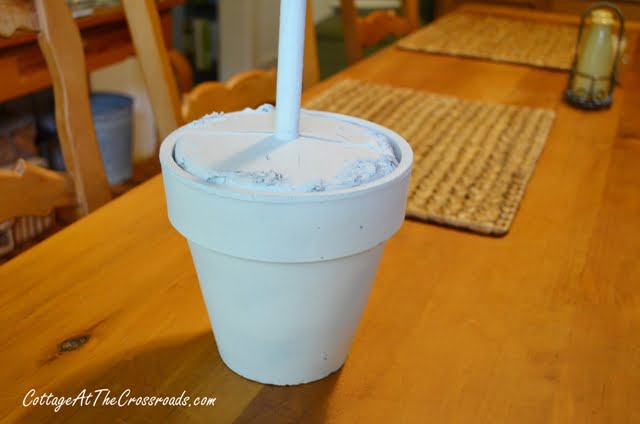 A few months ago, I had painted this clay pot and the styrofoam form white while I was spray painting some other things.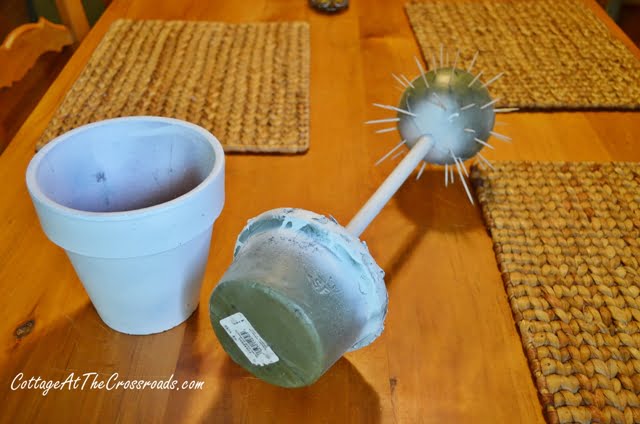 I purchased the styrofoam form at Hobby Lobby. It comes with the ball and the dowel already attached to the base. Just make sure the base will fit securely inside the pot that you plan to use.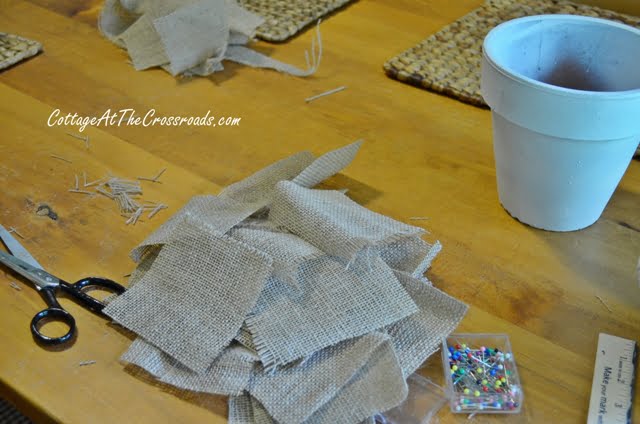 I'll have to admit that the idea of making this burlap topiary is not an original one. I had actually seen one on the blog Dining, Designing, and Diapers a few months ago. Taryn has some great instructions on how to make larger versions of this topiary. The first step is to cut lots of squares that measure 4 inches x 4 inches out of your burlap. I can't tell exactly how many I used because I would cut a whole stack of them and then when I ran out, I would cut some more.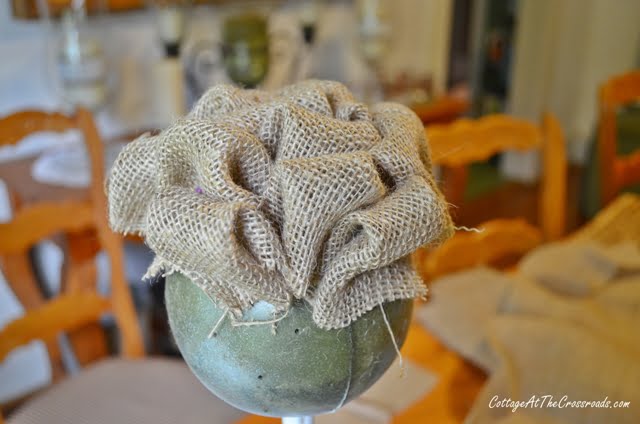 I followed Taryn's instructions on how to fold each square to form a "bubble" out of the fabric. Then I attached them to the styrofoam with a straight pin. You won't see any of the straight pins if you fit each "bubble" snuggly.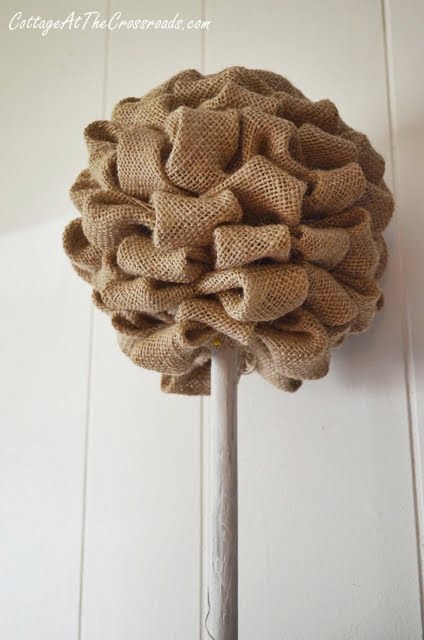 Before you know it, you will have it completed. That's how easy it is to make one of these!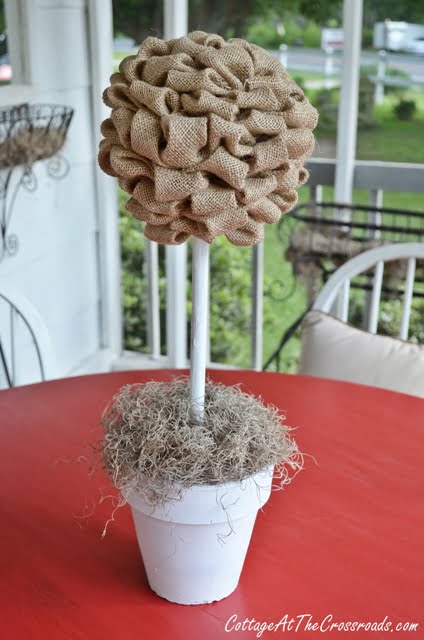 A little Spanish moss hides the base and dresses up the topiary. I brought it out onto the porch to photograph it, and I'm thinking how good it looks out there.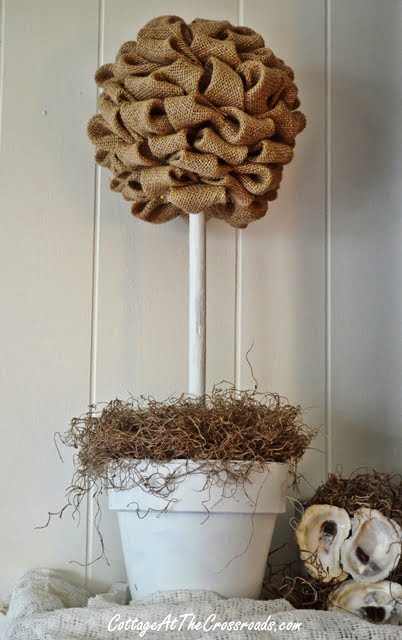 But that's not where it ended up. Right now it's sitting on our mantel as part of a late summer display. So easy, so cute, and didn't cost me a dime because I already had all the materials!