Last week, I shared a burlap topiary that I had made, and I betcha you were wondering what I was going to do with it, right? Well, here it is, sitting on our mantel as part of a display that I created using oyster shells!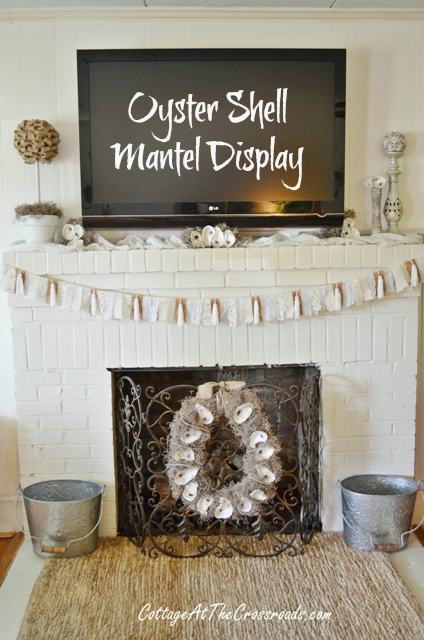 The neutral color palette lends itself to late summer decorating and will ease us right into early fall. And not only that, it expresses our love of this beautiful bivalve.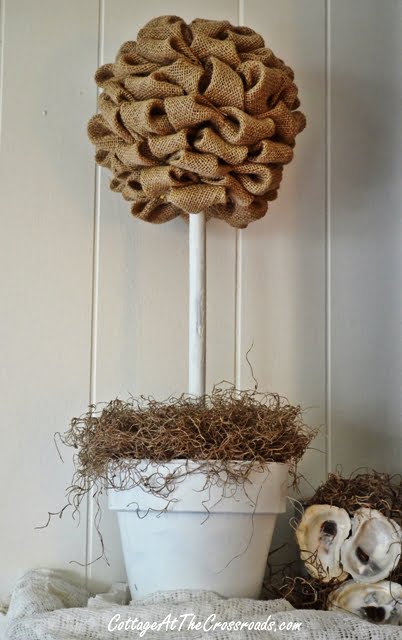 The shells that I used were in a big pile behind Leo's brother Jim's house, left over from our New Year's oyster roast that we had. Jim had saved and bleached the shells, knowing that my sister-in-law Jean and I would probably want to use them in some decorating project.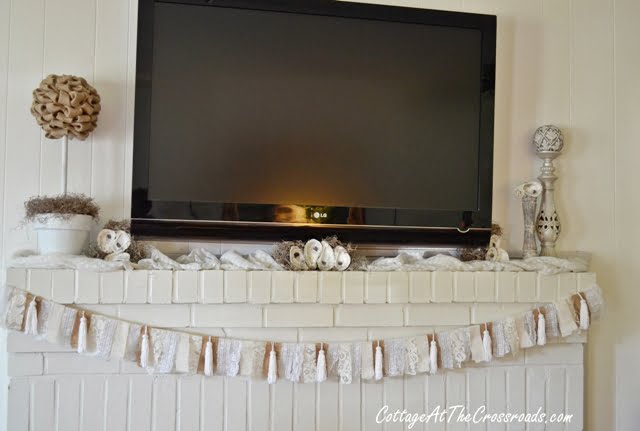 So here they are, decorating our mantel! You may say that Leo and I have a bit of an oyster obsession. Not only do we love them roasted, but we eat oysters raw on the half-shell, in oyster stew, baked, and in making oyster shooters. Why, we even had oyster shells crushed and added to the concrete to make our sidewalks and patio when we lived in the Lowcountry.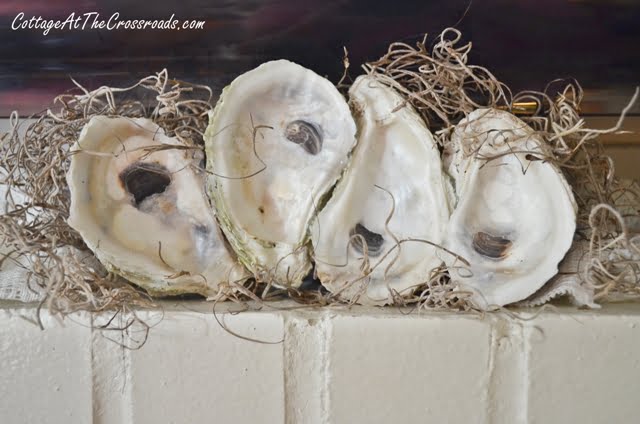 I just love the pearlescent color of the inside of the shells. Did you know that pearls normally do not form in the oysters that we eat? But when I was a young girl, I found a pearl in an oyster when I was eating oyster stew!
As always when decorating our mantel, I have to work around the small speakers that are sitting on top of the mantel. So I hot-glued several shells together to camouflage the speakers.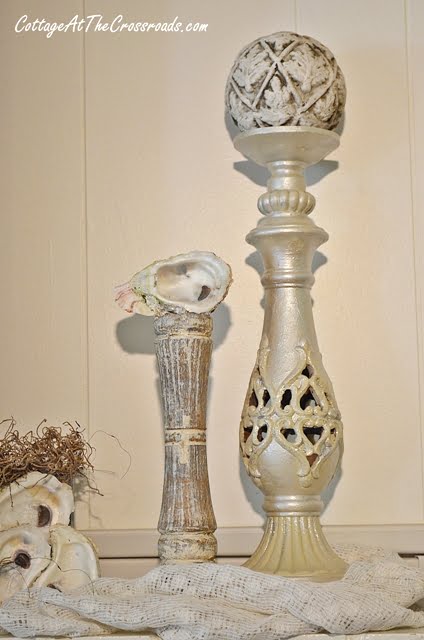 I painted this candlestick, which was originally dark brown, with some gray AS chalk paint that I had, and then used some metallic paint to simulate the iridescence of the interior of the shells. I hot-glued one oyster shell to the top of the smaller wooden stand and placed some gauzy fabric on top of the mantel.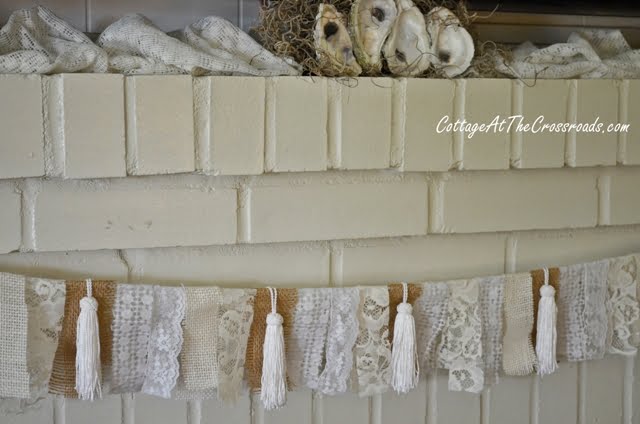 To coordinate with all the natural colors, I made a garland using scraps of fabric that I had.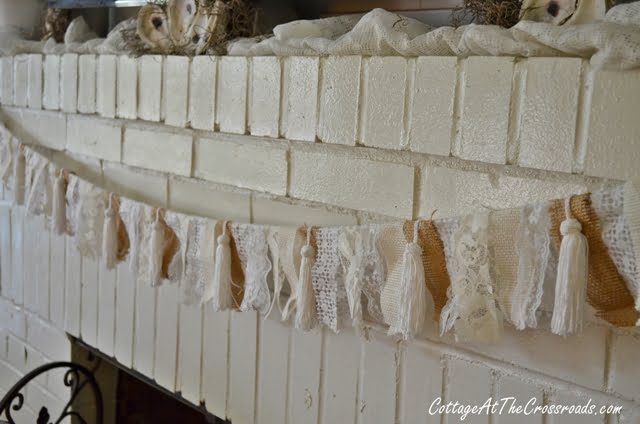 When I finished making the garland, I felt like it needed a little additional something, so I hung some white tassels that a friend had given me on it. P.E.R.F.E.C. T. Did I mention that I didn't spend any money creating this display? I used all materials that I had on hand.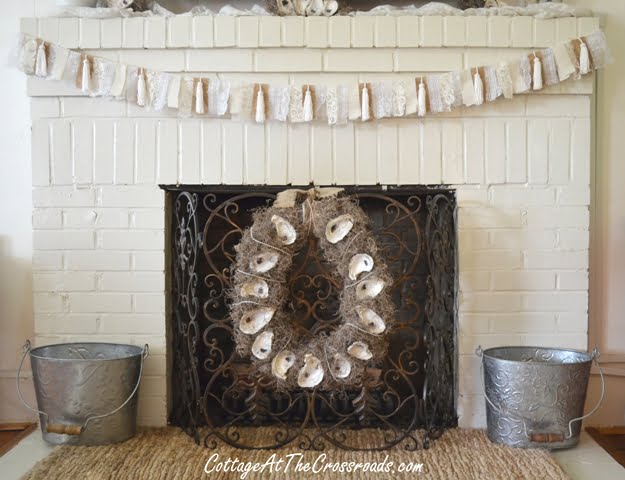 I decided to make an oyster shell wreath and hang it on the fireplace screen. It was easy to create.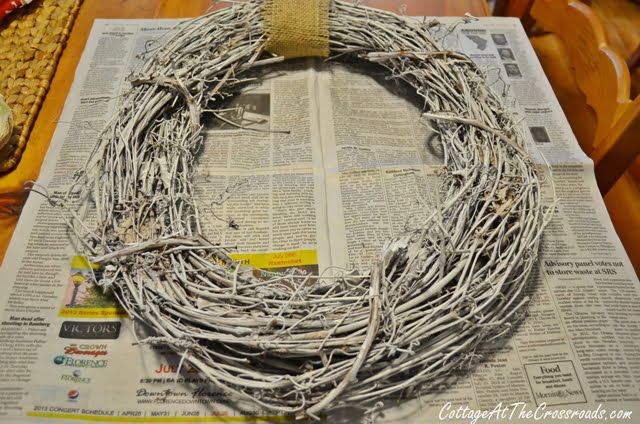 I already had a grapevine wreath that I had spray-painted white to use as a base.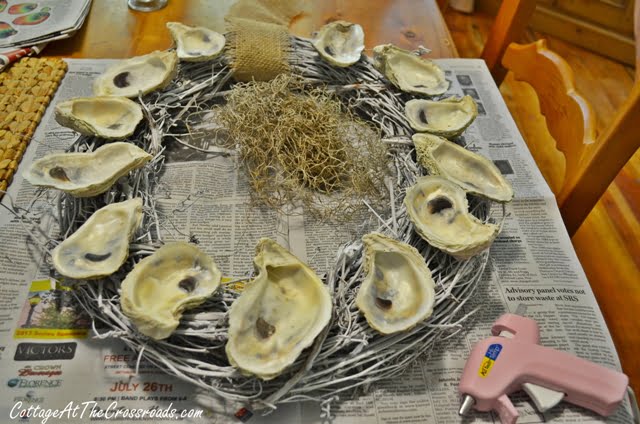 Then I hot-glued some shells on the wreath.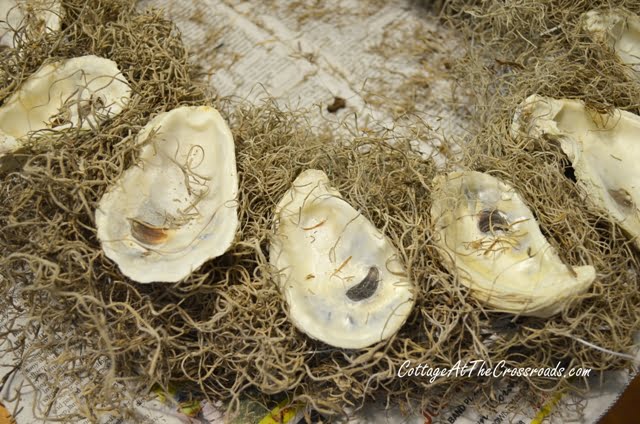 And then I tucked some Spanish moss around the shells.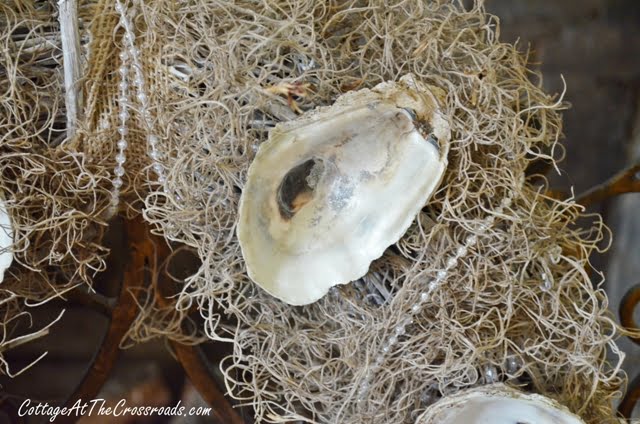 And I added a little "pearl" garland around the wreath. Didn't I tell you it was easy?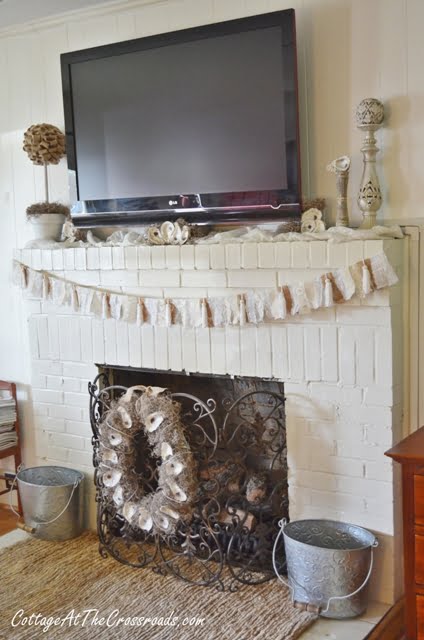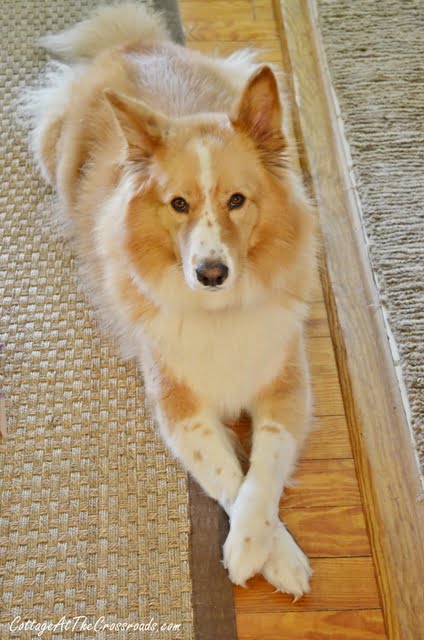 This display will stay up until I'm ready to bring out the oranges of fall!I think Lucy approves!