Our new neighbors, Jim and Jean, decided to have a Christmas drop-in for all the neighbors that live in and around Windham's Crossroads. We offered to bring something, so we decided to take something a little different. So we made up these oyster shooters.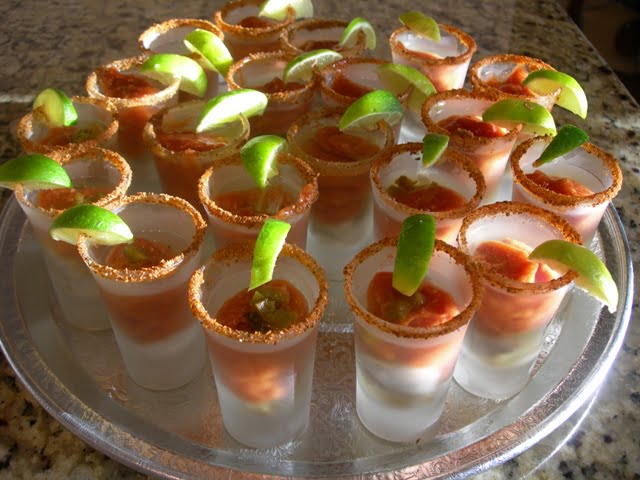 These shooters were a huge success, and we'll be making them again Christmas Eve, with a few modifications. After all, this was our first attempt at making them. So if you'd like to make some yourself, here's what you'll need to do.
How to make Oyster Shooters
Step 1
First, buy a pint size of fresh oysters. Rinse the liquid from the oysters and let them drain.
Step 2
Next, prepare your shot glasses by dipping the rim of each one in water, and then into a mixture of celery salt and cayenne pepper. Now, we dipped ours into Old Bay Seasoning, but we decided that was just a little too much seasoning which detracted from tasting the oysters.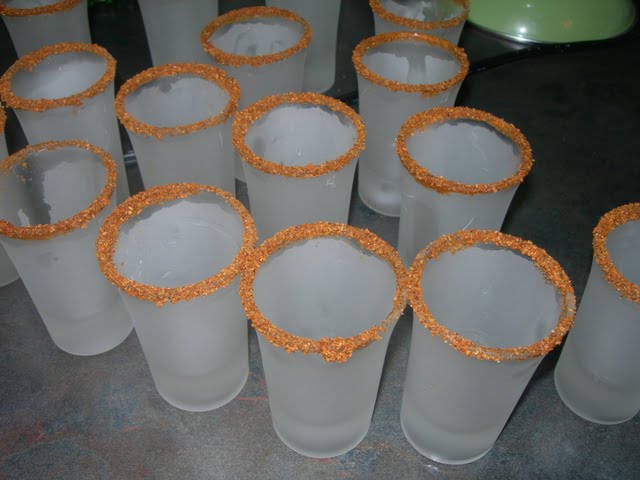 Step 3
Mix up some of your own cocktail sauce. Leo makes the best, and he uses:
1 cup Heinz ketchup
½ jar prepared horseradish
3 dashes Worcestershire sauce
2 tablespoons spicy brown mustard
3 dashes Tabasco sauce
2 tablespoons fresh lemon juice
2 tablespoons sugar
a little black pepper and garlic salt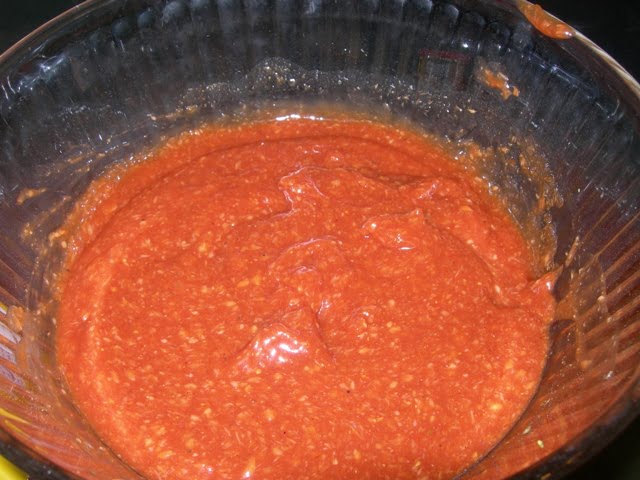 Step 4
Now you're ready to put your shooters together. Put a little cocktail sauce in the bottom of each shot glass. Add an oyster, a touch more cocktail sauce, a slice of jalapeno pepper, and fill the glass with a top-shelf vodka.
Step 5
Now you don't have to do this, but I think a tiny little wedge of lime makes the perfect garnish. Put the completed shooters into a freezer for at least 30 minutes before serving because you want them to be ice cold. Yum! Can't wait to have some more Christmas Eve!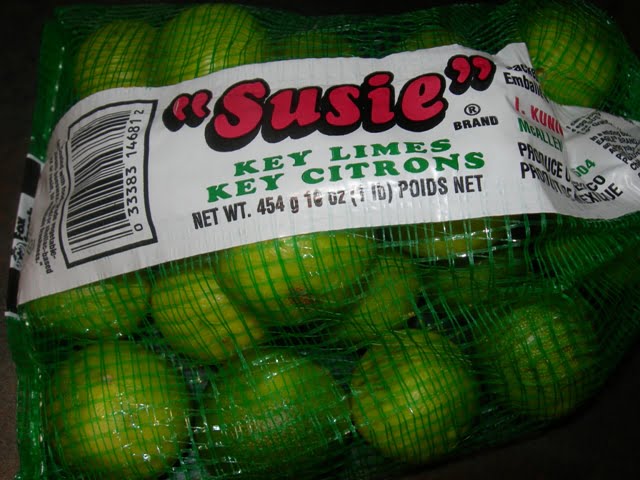 In addition to the shooters, we had all this delicious food prepared by Jean.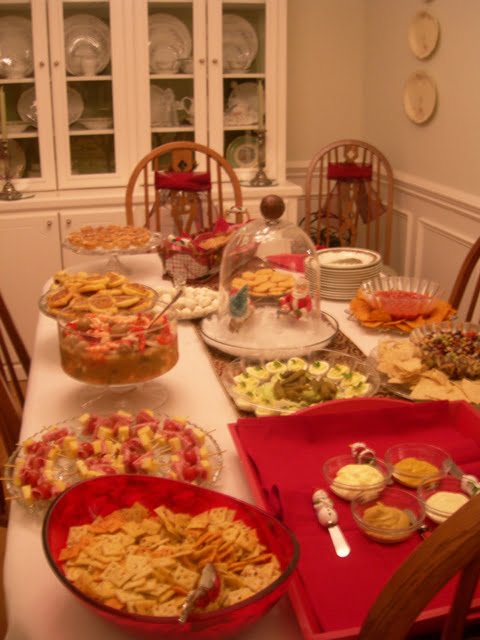 Which included our favorite, marinated shrimp! Let me know if you'd like the recipe.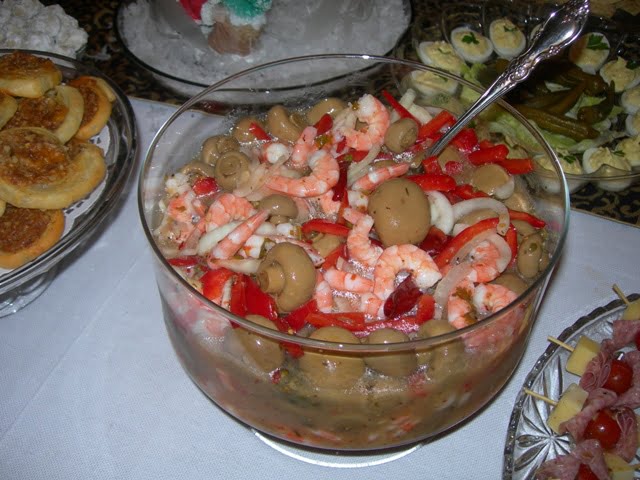 Jim and Jean's house is beautifully decorated for the holidays. Aren't these lights in a bowl incredible?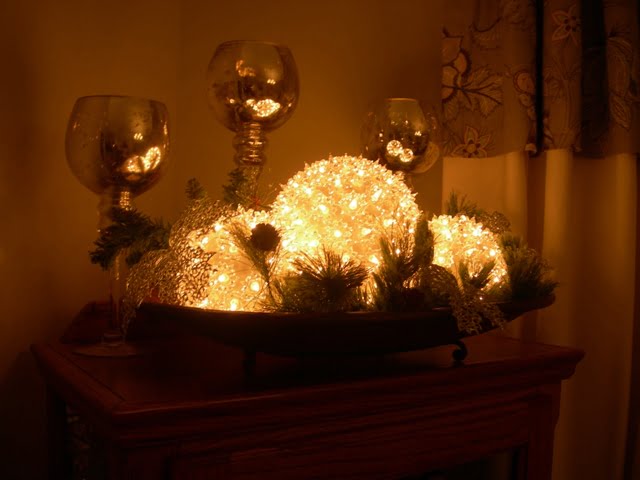 Jean has an amazing and extensive collection of Santas, and they are everywhere.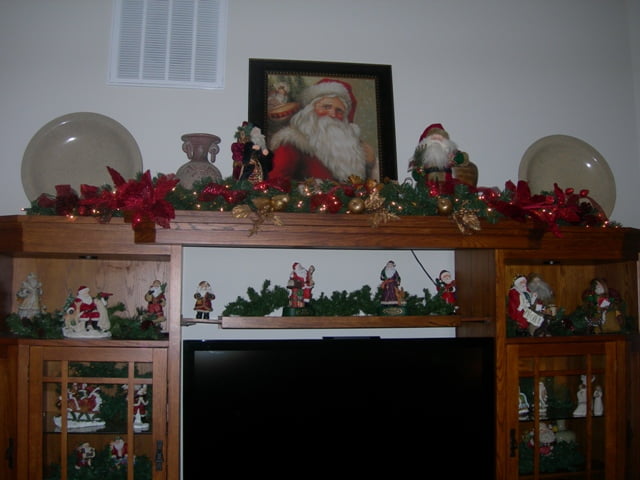 More Santas here, too! It was another fun evening at the Crossroads.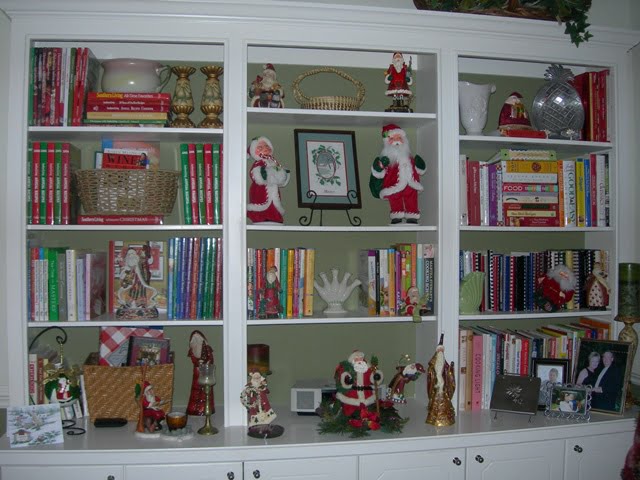 As always, thanks for stopping by the Cottage at the Crossroads. I have a few more posts of the rest our holiday decorations and some awesome recipes, including homemade eggnog!