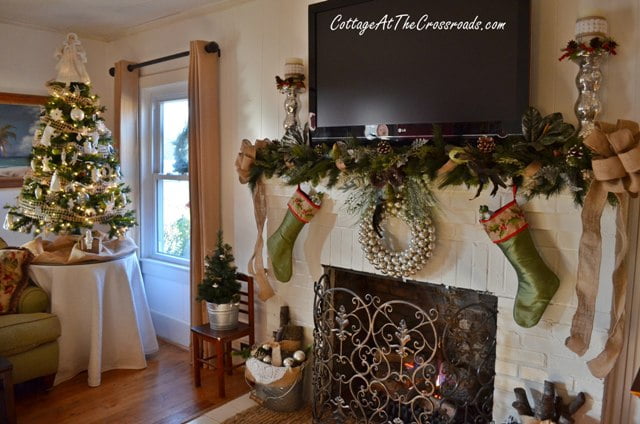 I finally finished decorating our mantel and our tree in our living room!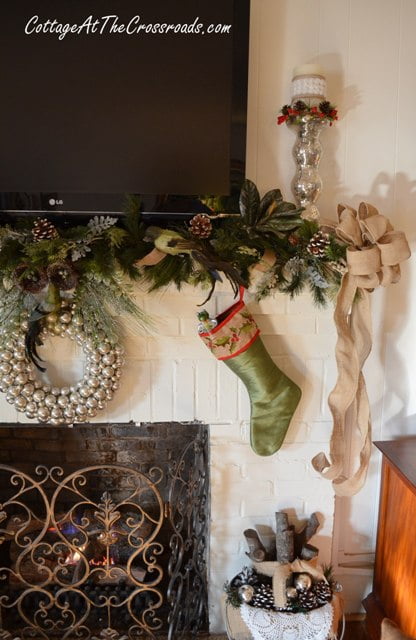 My color scheme this year is white, silver, and green with just a touch of red. And lots of burlap.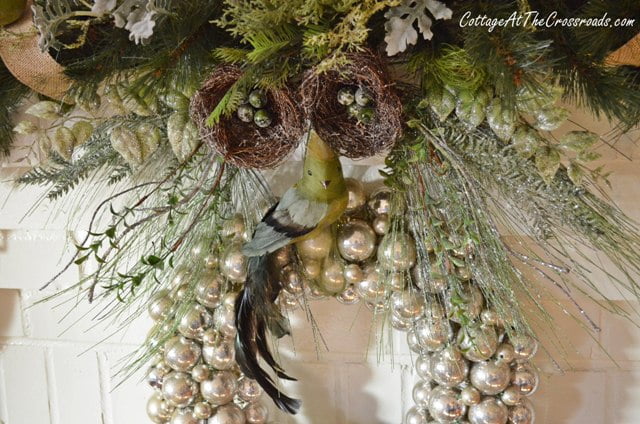 I decided to use this silver wreath again, but this year a little birdie is perched upon it.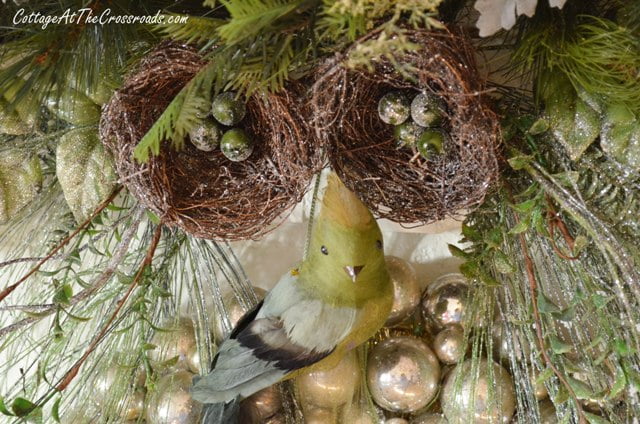 He's protecting these little nests.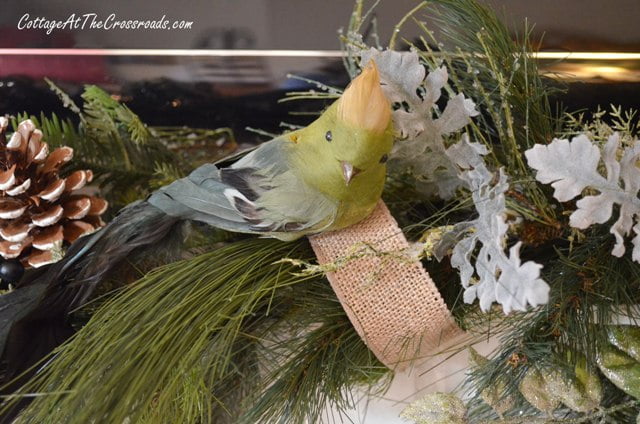 He's joined by another friend here.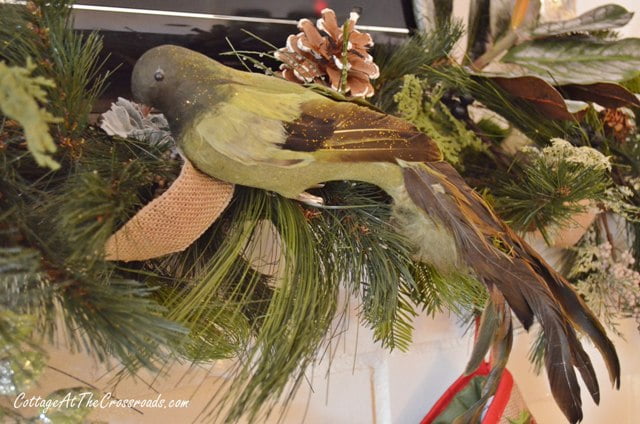 And here's the mate, I'm sure! My sweet sister-in-law gave me these birds a few years ago.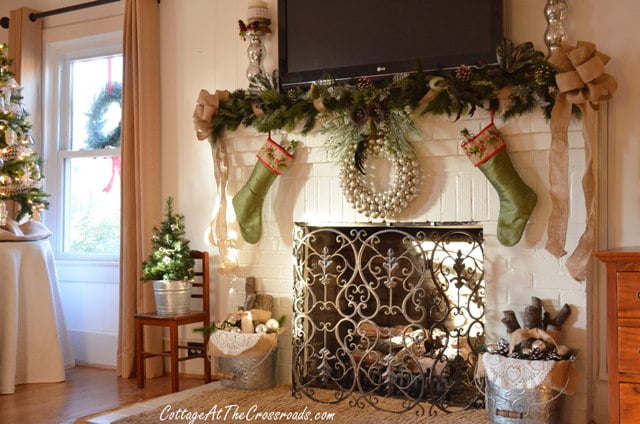 Most of the things that I used in decorating the mantel we already had, except for the burlap bows and these gorgeous green stockings.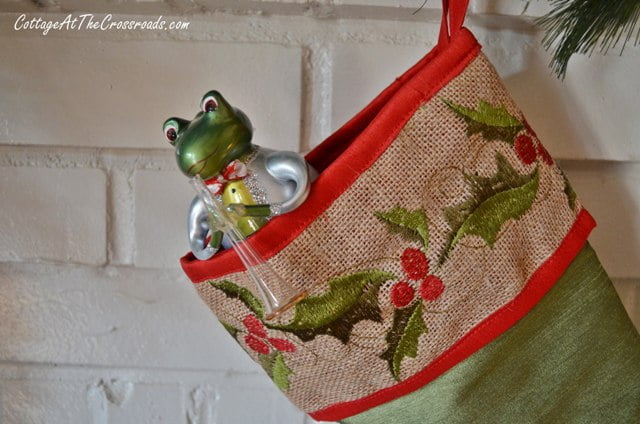 Since the mantel is nature inspired, I couldn't resist putting these little frogs into the stockings. They are actually ornaments that were given to me by a student quite a few years ago. I have always loved them!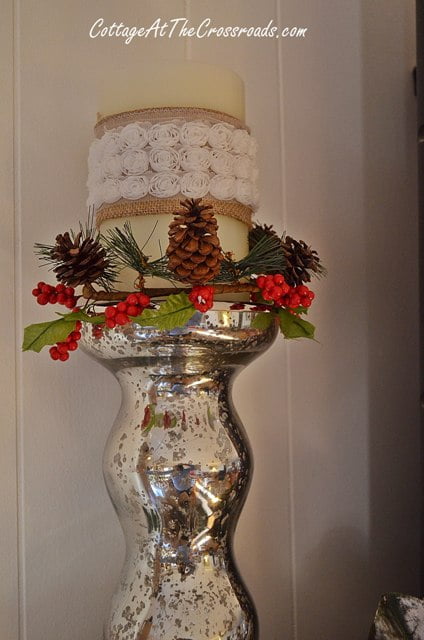 I already had the mercury glass candle holders and the candles. You can read about how I added some details to the candles in my post embellished candles.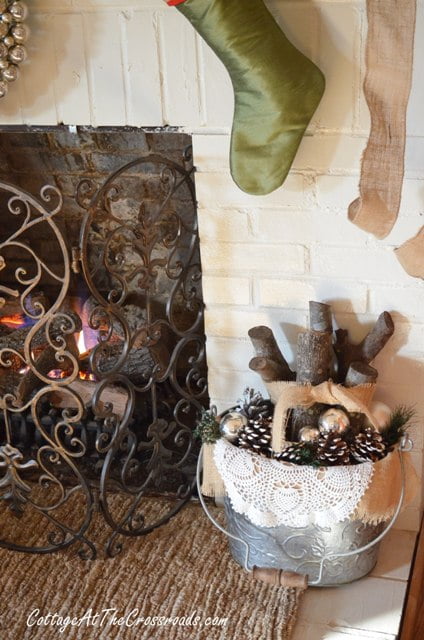 I added a little firewood to these buckets and adorned them with burlap and crocheted doilies given to me by my late mother-in-law, Sarah Windham. I think she would be so happy that I'm using them because she dearly loved Christmas!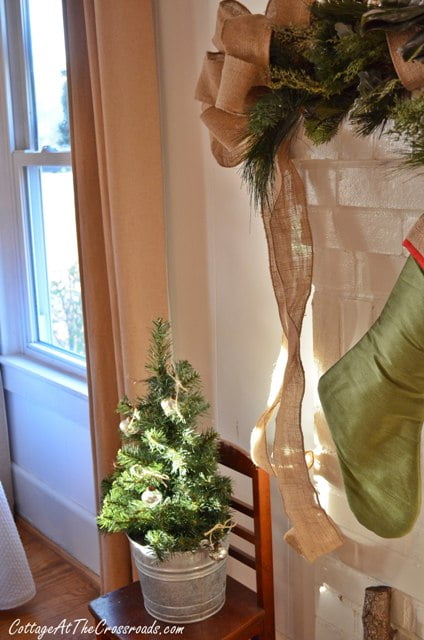 This little chair is usually stacked with magazines, but now it's holding a miniature tree in a galvanized bucket. Those are little mercury glass ornaments tied on with twine.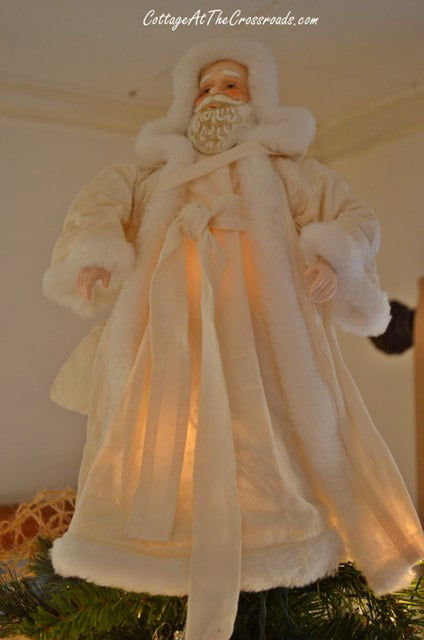 Our tabletop tree in this room has a white Santa tree topper. He's been on top of our trees for 19 years.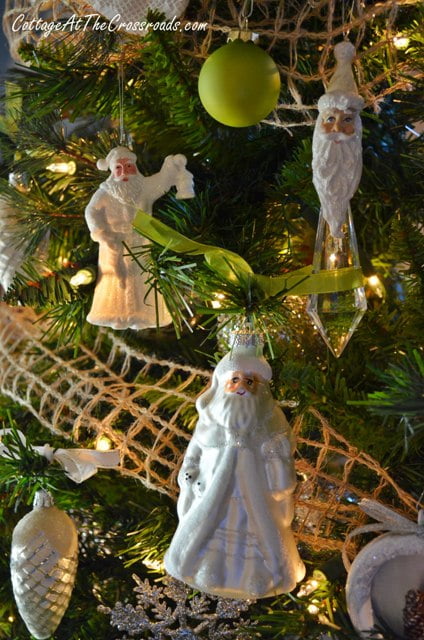 He has led to a collection of white Santa ornaments.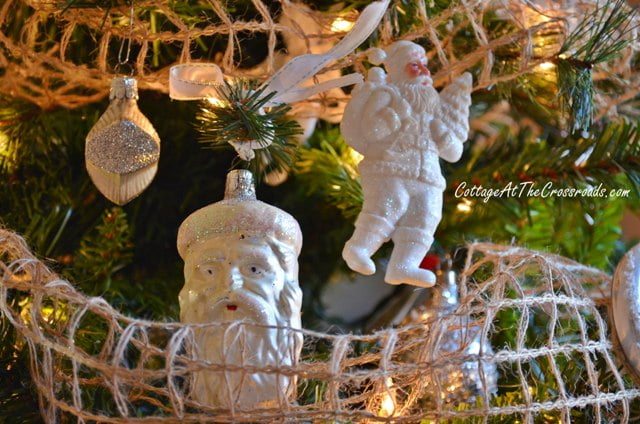 As you can see, there's some burlap garland on the tree.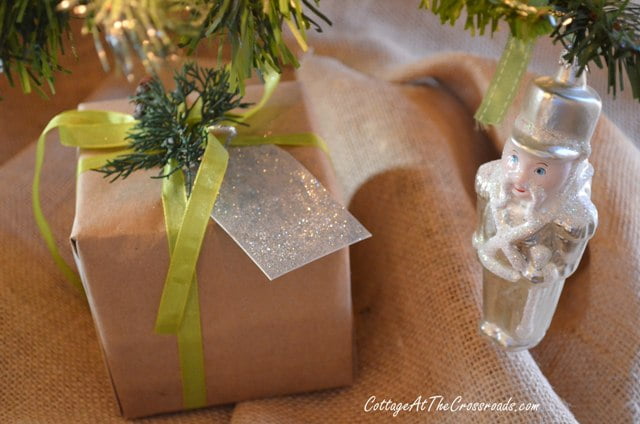 One little gift is under the tree, and I'm not telling whose it is!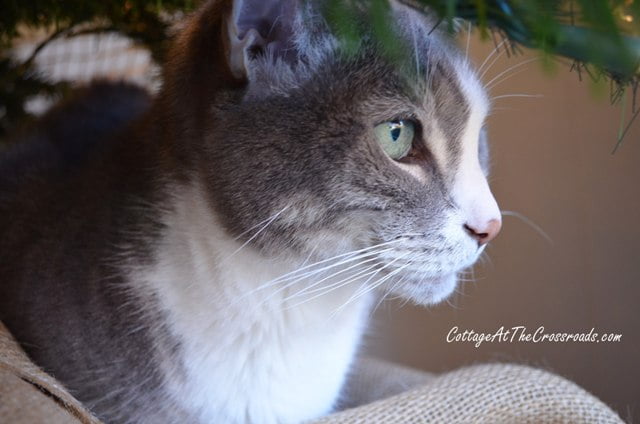 Rascal thinks we've put up the tree just for him, or maybe he's eyeing one of those birds on the mantel!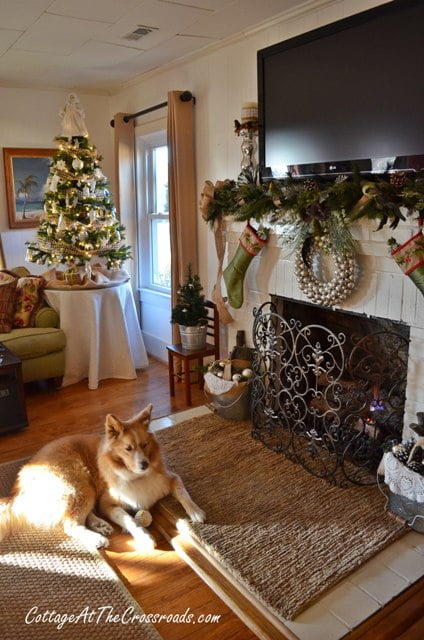 There's no place like home for the holidays!