I'm in the midst of a decorating chaos right now. Anyone else feel like that, too? We pulled out the Christmas storage tubs over a week ago and some of them are still lying around, partially emptied. I thought I'd have more decorations to show you by now, but everything is half- finished. So I thought I'd show you just one thing I have completed.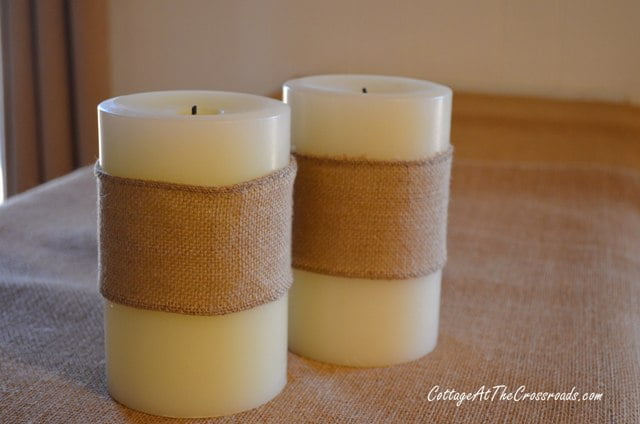 My color theme for this year's decorations is burlap, silver, white, green, and just a touch of red. So I took some burlap ribbon and wrapped these two candles with it and secured it in the back with hot glue.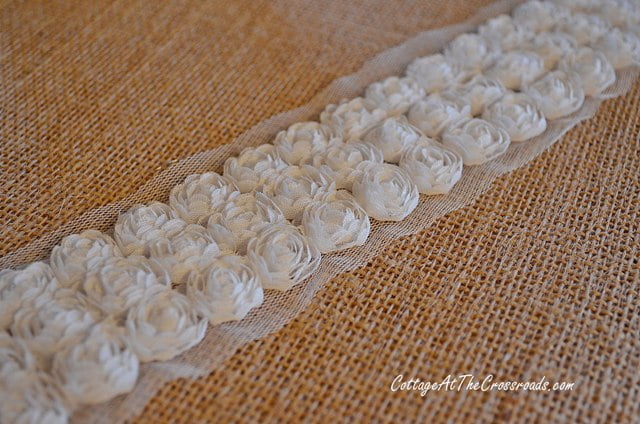 Last week I found this pretty trim with white roses at Hobby Lobby.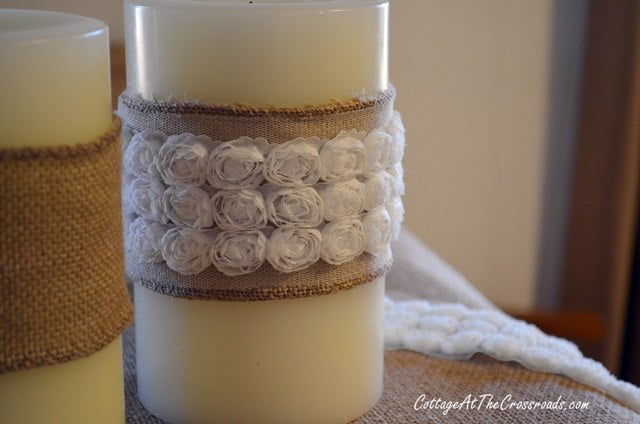 I wrapped the trim around the burlap ribbon and then hot glued it to the ribbon.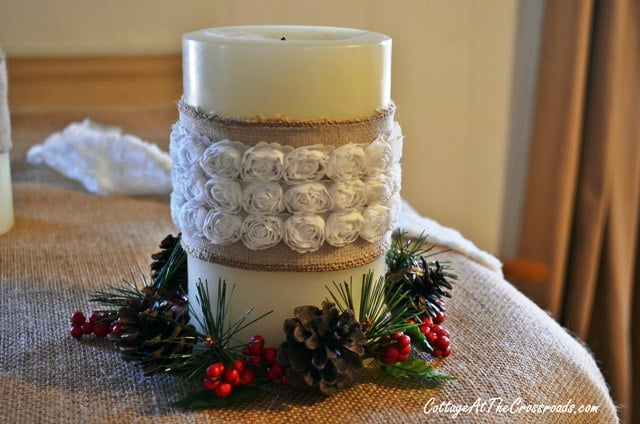 I already had these candle rings so I decided to use them with my decorated candles. They have these small pine cones on them, and they fit in perfectly with my other pine cones that I'm using in my decorations. You can see how I painted and decorated my large pine cones in my previous Decorating Pine Cones post.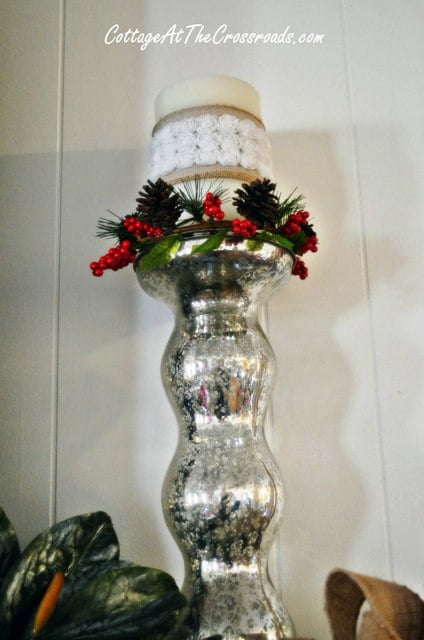 And so here is one of the embellished candles on top of a mercury glass candle holder that's part of my mantel display. I'm almost finished with my mantel so I should be able to show it to you soon!