You know it's summertime when those fresh vegetables start coming out of the garden, so I decided to create a new chalkboard display in our kitchen to go along with the other "fluffing" that I've been doing in the kitchen lately.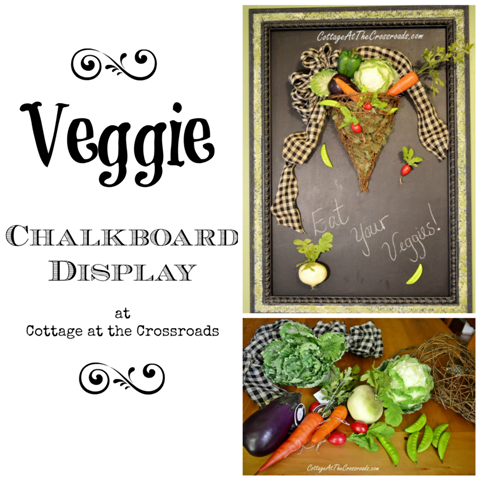 I made this chalkboard right after we moved into the Crossroads simply by hanging a large frame and painting the wall with chalkboard paint. At first, it served as a message and reminder center, then it turned into a great seasonal display area, and then it became a place for me to hang wreaths. You may remember my pool noodle kitchen wreath that I hung here last year.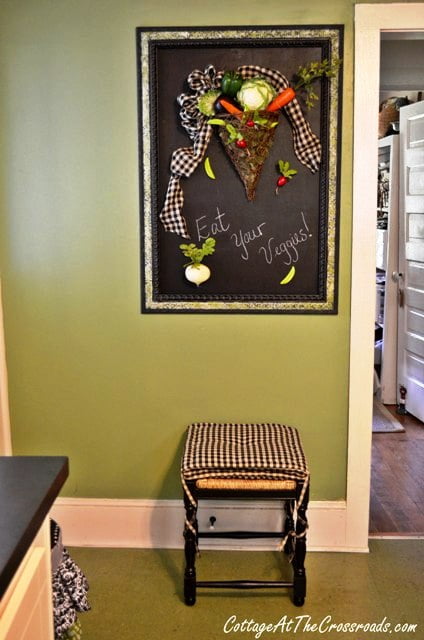 And since we grow a lot of our own vegetables, I decided to go with a vegetable theme in decorating the chalkboard for the summer. Instead of hanging a wreath, I used a basket.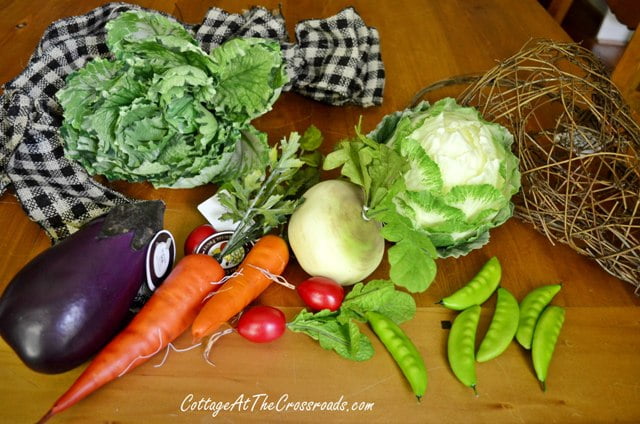 I started by getting out my artificial vegetables that I'd been buying this spring. Some of them I found at Hobby Lobby, and others I bought from my friend Brenda who made my ruffled stool cover. My sister-in-law Jean found the black and white ribbon last year and gave it to me. It was previously tied on a basket that I kept on top of the refrigerator, but I decided to use it in my chalkboard display.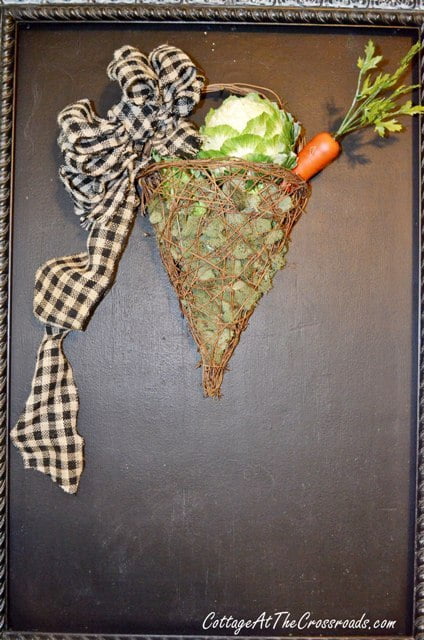 I filled the basket with green moss, hung it on the chalkboard, added the ribbon, and started filling it with the artificial vegetables.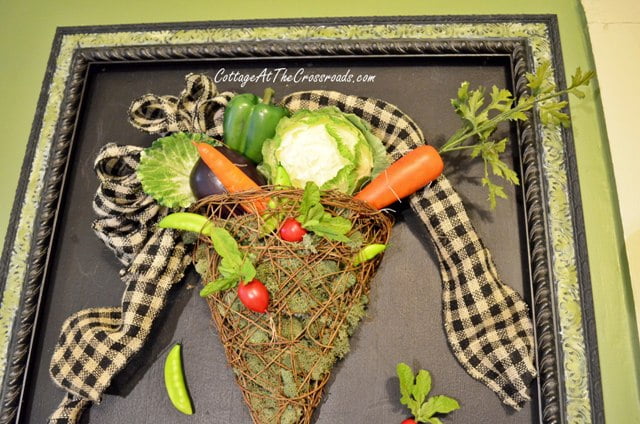 The display came together rather quickly, and I decided to have some of the veggies spilling out of the basket.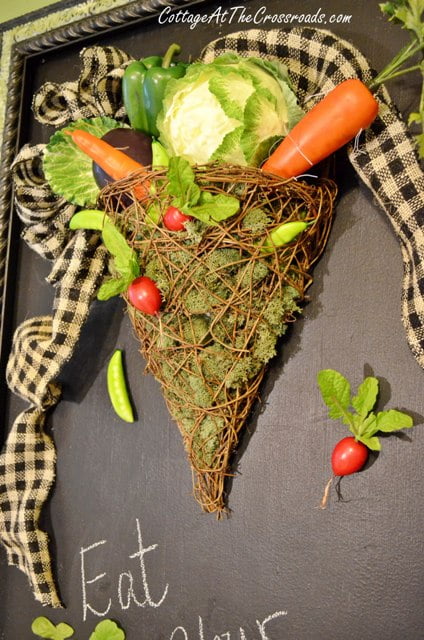 Yep, I just hot-glued those veggies right onto the chalkboard. (I will probably live to regret that later!)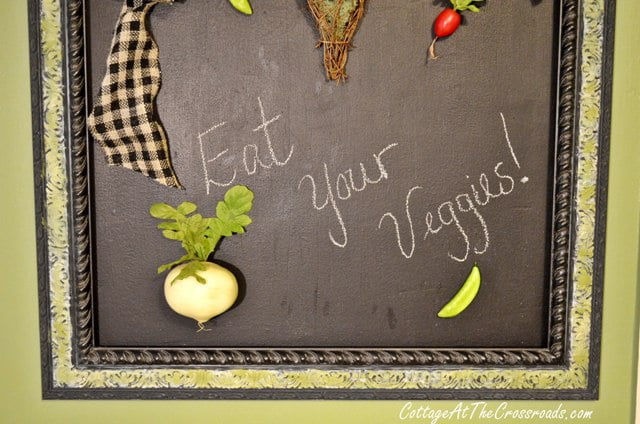 Around here we don't need this reminder, but maybe you do. Remember to eat your veggies!