Hello everyone! I just wanted to let you know that I've been invited to a pool party. But a requirement to attend the party is that you have to bring your own pool noodle. You know what a pool noodle is, right?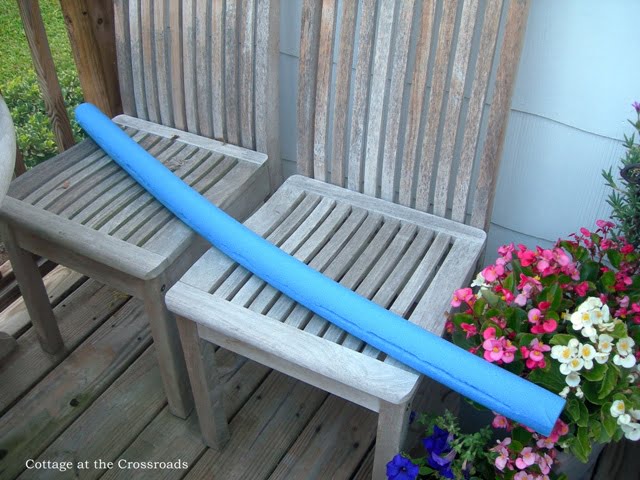 Here's my noodle! Actually Leo's brother Jim had this one that he let me have. He had cut it to cover some wires of some sort. I didn't think that it would matter that my noodle was split. So I took it. I was ready to party!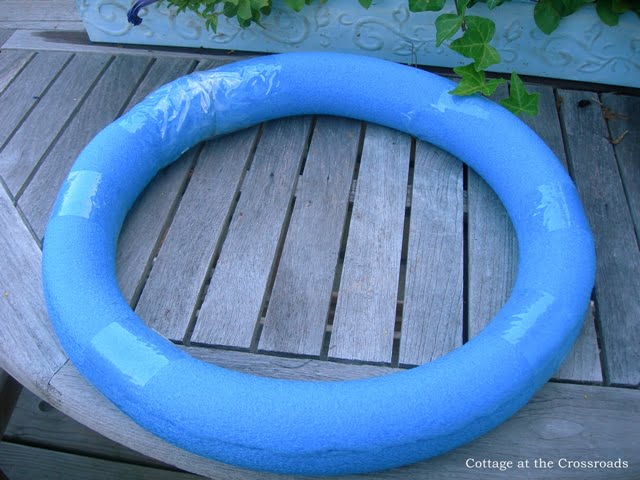 Oh. Did I tell you that I had to make a wreath out of this noodle in order to attend the party?
Well, that was easy. I just formed it into a circle and used some packing tape to secure it together. But then I had to decide how to decorate it.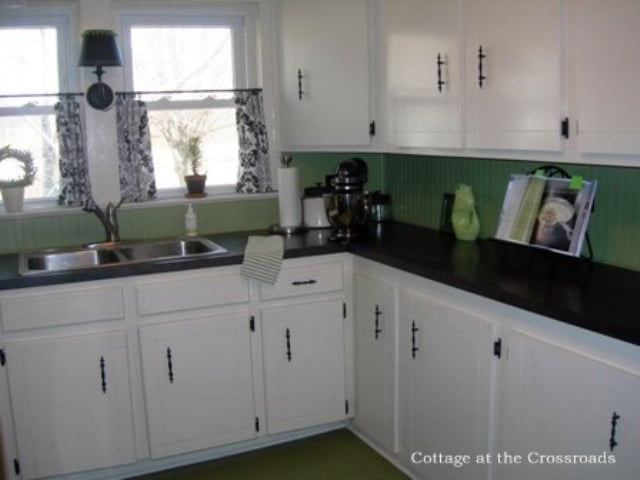 I really didn't want to spend any money in making my new wreath, so I started looking around our little cottage and realized that I had some extra fabric left over from when I made these kitchen curtains a few years ago. And since our large chalkboard in the kitchen makes the perfect place to put a wreath, I decided to make a kitchen wreath to coordinate with the curtains.
And here it is, with a little vintage flair!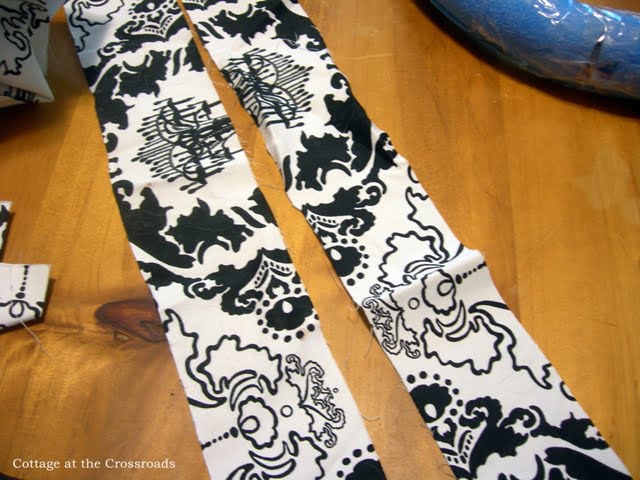 To make this wreath, I cut the fabric into three 36 inch long strips that were about 5 inches wide.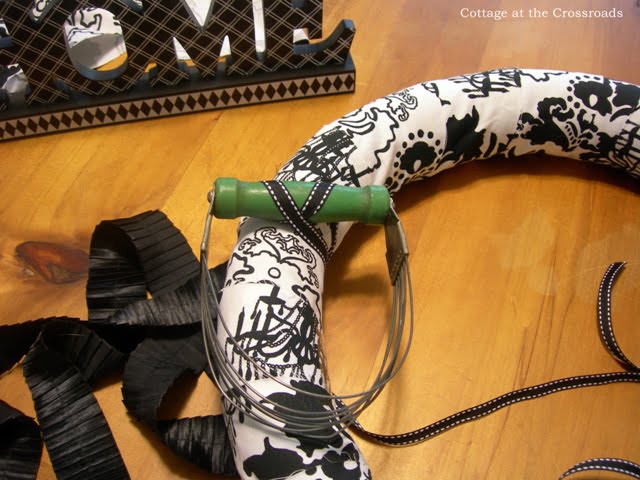 I used more of the packing tape to secure the fabric to the noodle. Then I started pulling out other things that I had on hand to coordinate with the black, white, and green theme. I attached this vintage pastry blender with a ribbon.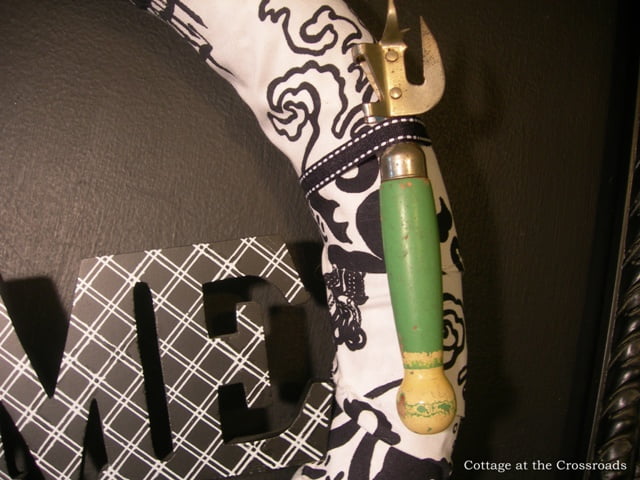 Found this old bottle opener with the same shade of green on it.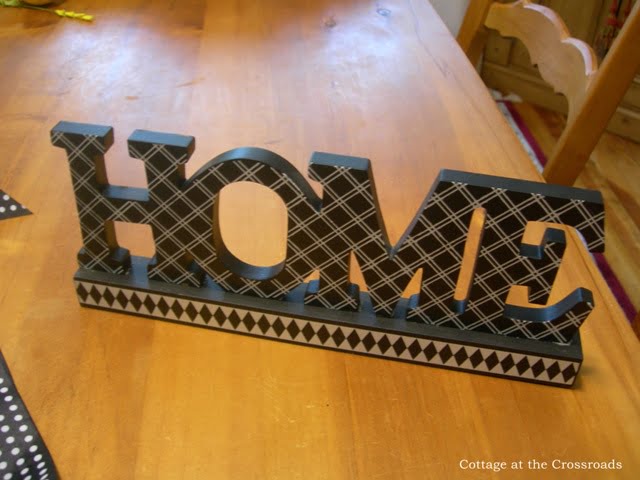 I did buy this little wooden sign at Hobby Lobby this past week. It was on sale for $2.99! It came with a base on it, and I removed it so that the sign would sit inside the wreath.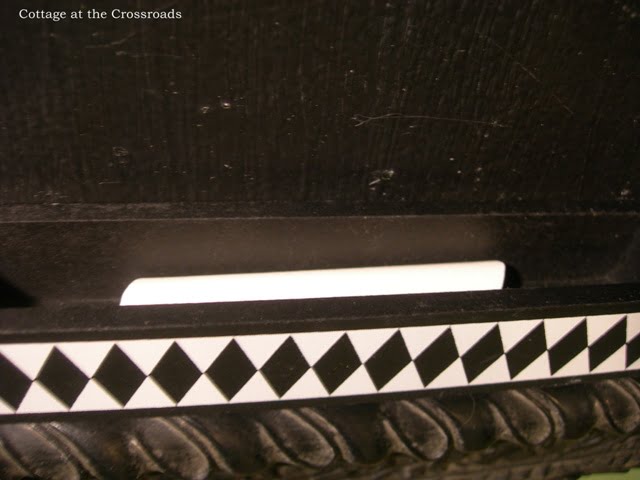 Once I removed the base, I realized that it would make a great chalk holder.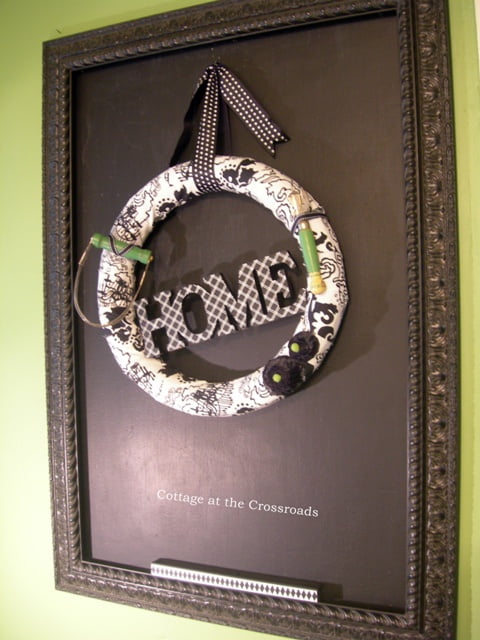 So here's the wreath in the final form. Oh, do you want to see those little flowers that I added?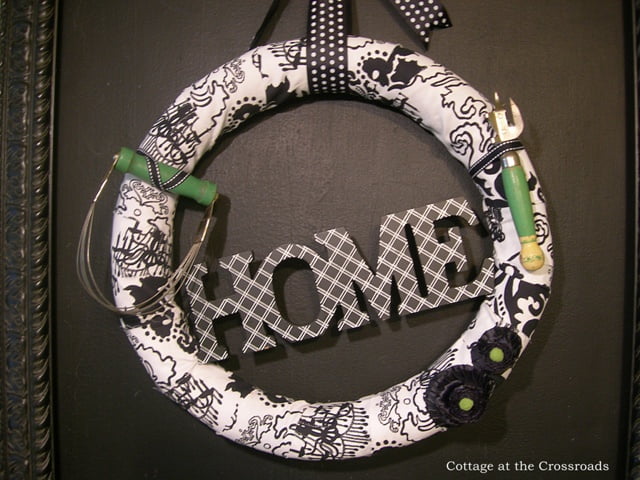 I made them from some unusual ribbon that someone had given me, and then I added some green pompoms that I cut off some trim that I had. In retrospect, they look a little like boob flowers!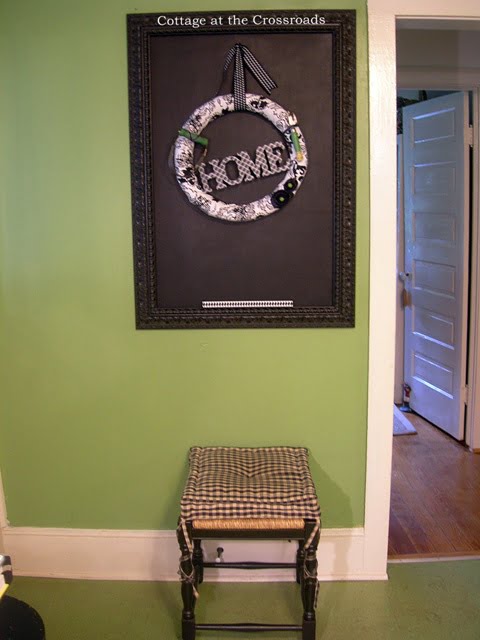 Here it is hanging above the stool that sits underneath the chalkboard.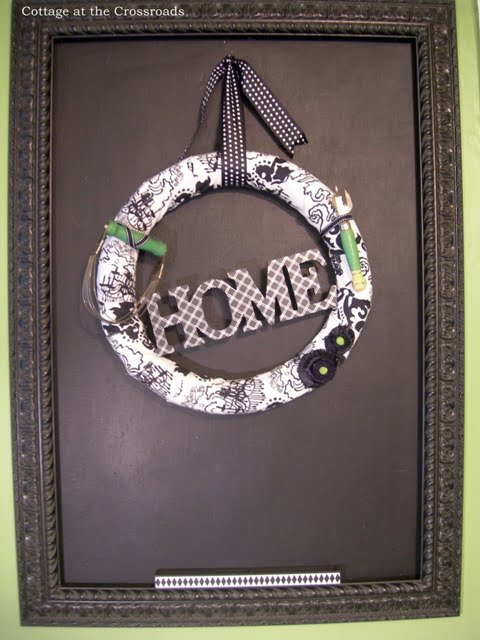 I should have written you guys a little message on the chalkboard!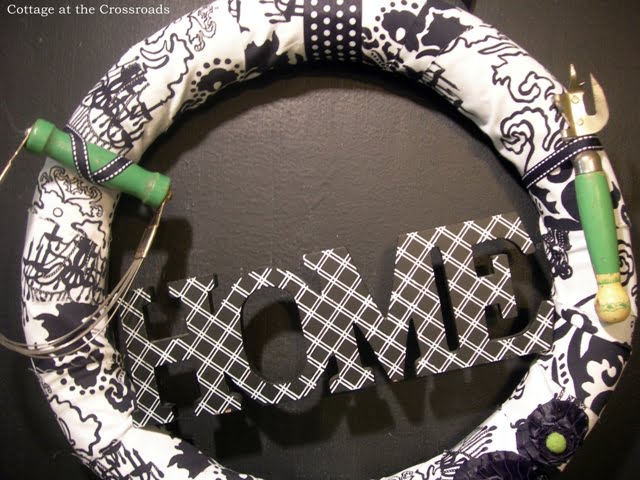 I'm ready for the pool party which is June 20. I'll add the link so that I can take all of you along with me to the party!
EVERYONE, get your noodle on!