Hi everyone! Isn't this the cutest ruffled stool cover you've ever seen? Since we put in a new kitchen sink and faucet, I decided to do a few more kitchen updates. One of them was to have a cover made for this stool.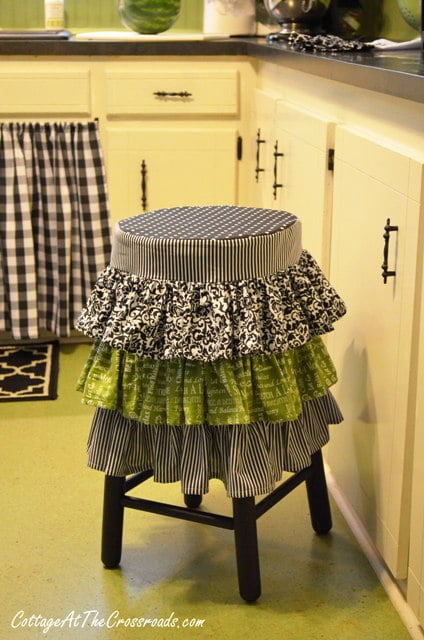 Last year, I saw a ruffled stool cover on the blog The North End Loft and thought that something similar would fit right in our kitchen. So I had my friend Brenda who owns a local shop called Maibe Sew to whip one up for me. And I couldn't be more tickled with how it turned out.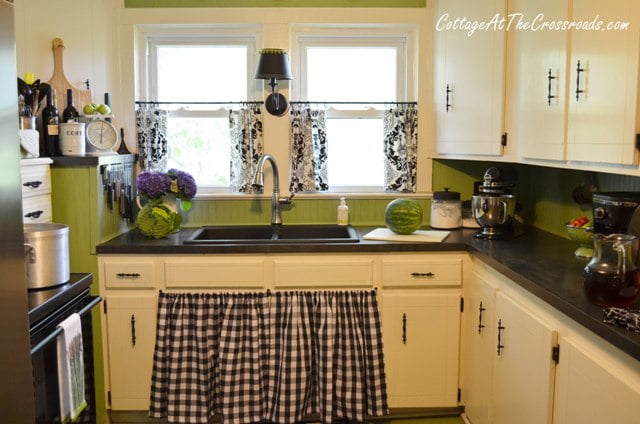 At the same time, she made my sink skirt. I found the material at Hobby Lobby and it was rather thin, so she added lining to it. I'll have to admit that I had to convince Leo that we should take off the cabinet doors under the sink. But now that they're off and the skirt is up, he really likes it.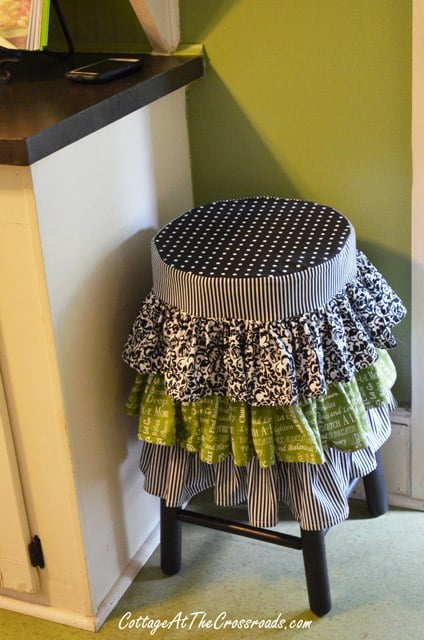 Normally the stool is at the end of the cabinet near the back door.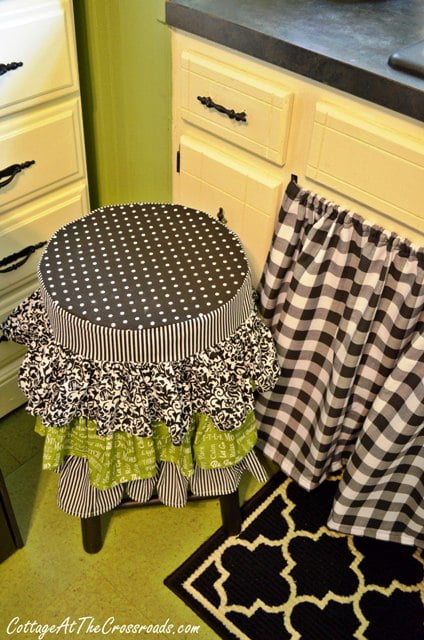 But I pulled it over to the area near the sink to show you how it looks with the sink skirt. I just think it's so darn cute!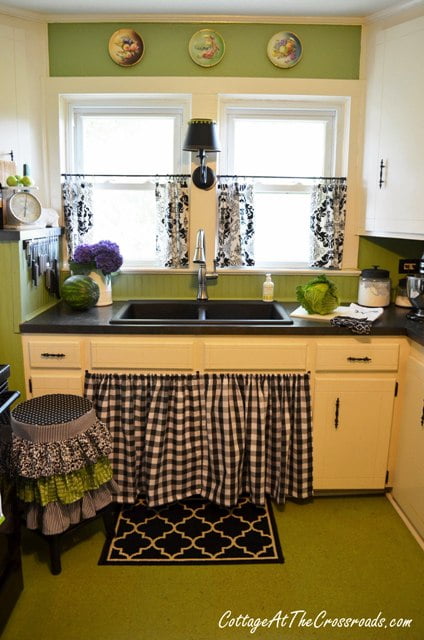 You can see in this photo how the new stool cover and the sink skirt coordinate with the cafe curtains that I made when we first moved here.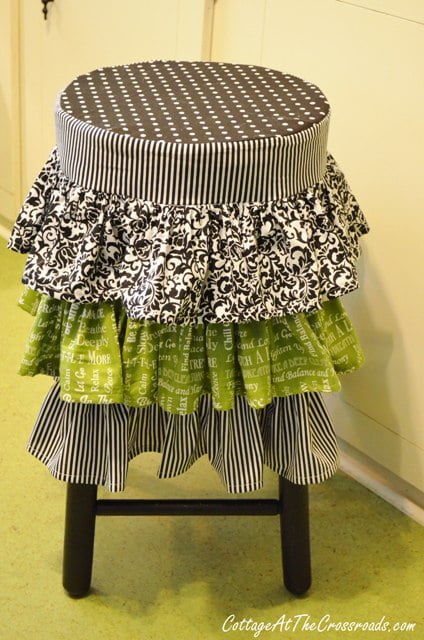 Brenda did such a great job making this skirt. I don't have a sewing machine, and even if I did, I would not be able to make those ruffles. So I just picked out the fabrics and let Brenda do her magic.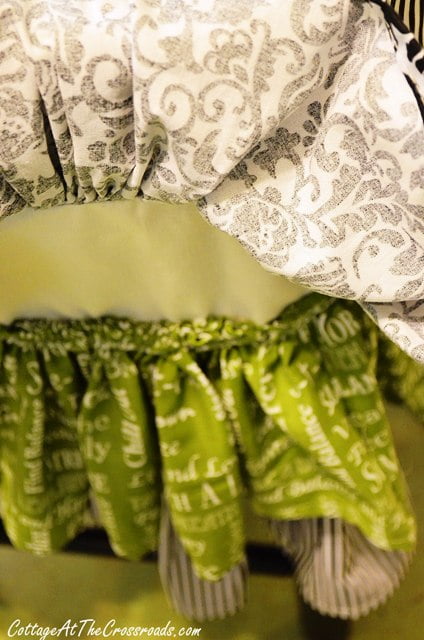 I thought I'd flip up the skirt to show you that the ruffles are attached to drapery lining.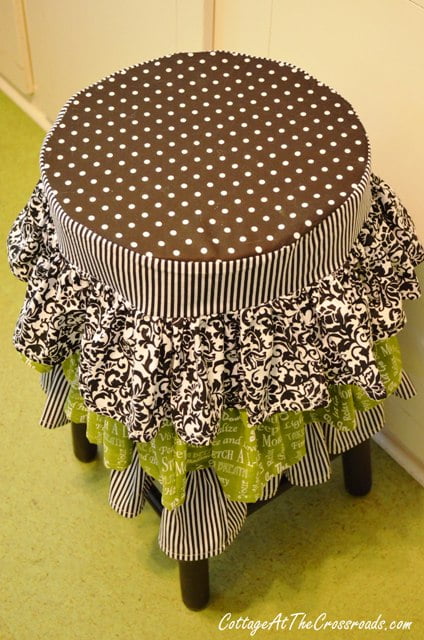 She even added a little padding to the stool top, which I know anyone who keeps me company in the kitchen while I cook is going to appreciate! If you have a plain 4 legged stool and would like a cover made for it, Brenda can make you one, too. All she needs is the circumference of the top and the height of the stool. Just leave a comment and I'll put you in touch with her.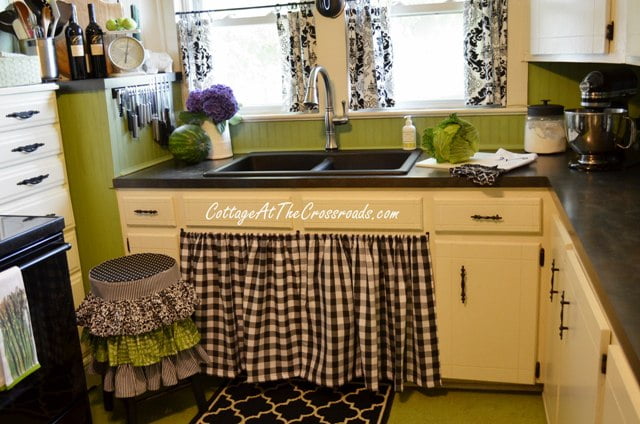 My new stool cover and sink skirt are really dressing up our little country cottage, don't you think?