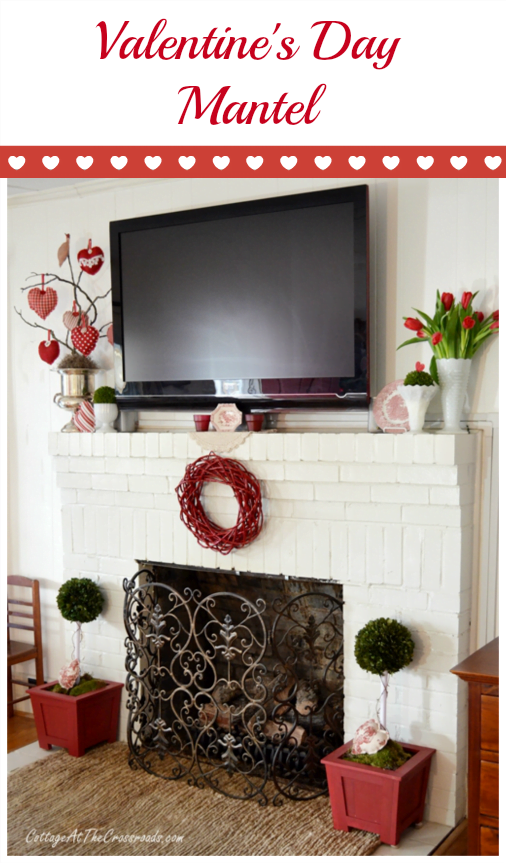 Hi everyone! I finally got our mantel decorated for Valentine's Day. I decided to display some of my little fabric hearts on the mantel.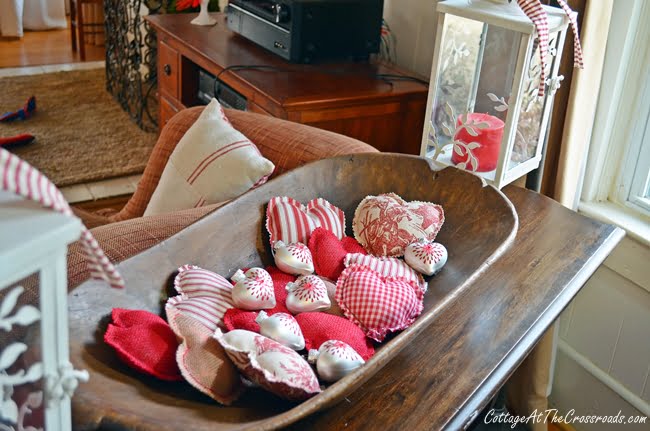 I had been putting them in this dough bowl as I finished each one.
This post may contain Amazon or other affiliate links. As an Amazon associate, I earn from qualifying purchases. If you purchase anything through any affiliate link, I may earn a small commission at no extra charge to you. All opinions are my own.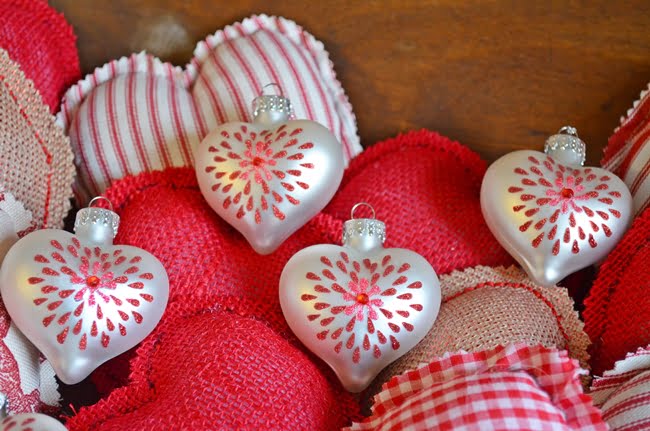 I didn't pack away these little heart ornaments with the Christmas things. I think they look so pretty mixed in with the fabric hearts. These little fabric hearts are so easy to make. You can find the directions on how to make them in my post Easy Fabric Hearts if you'd like to whip up some!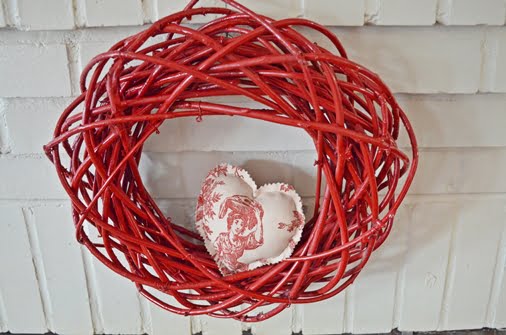 I spray painted this twig wreath that I used in decorating our Fall Mantel.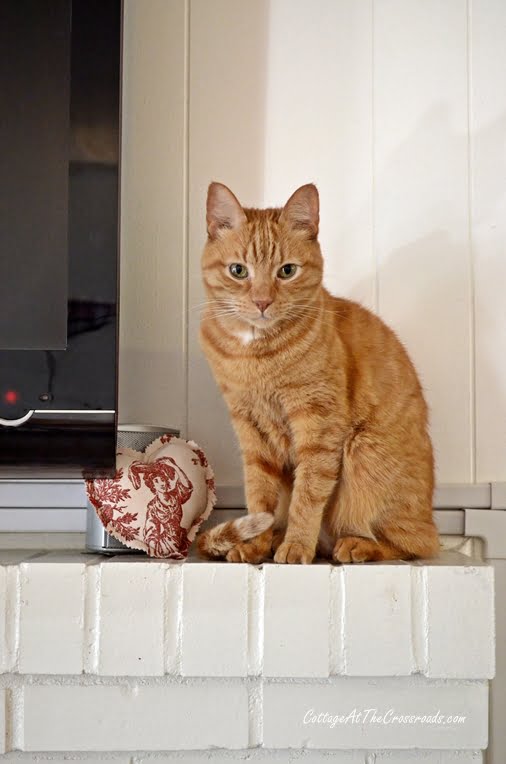 As I was removing some things from the top of the mantel, Henry hopped up there! I guess he thinks that he makes the best decoration, and I'll have to agree with him on that!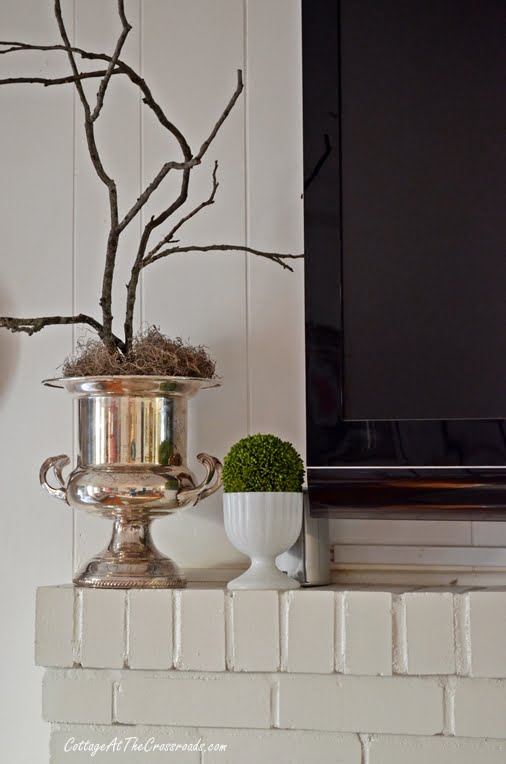 I decided to hang some of the fabric hearts on some sticks in this wine cooler so I sent Leo out into the yard.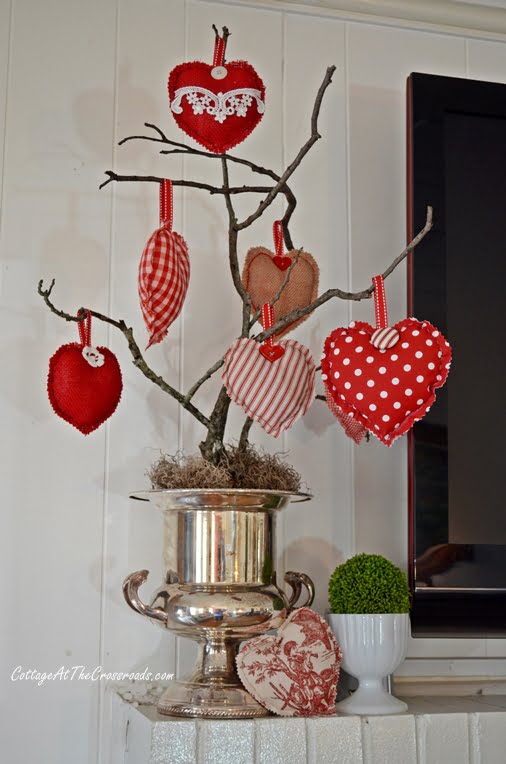 And here are the little hearts hanging on the limbs!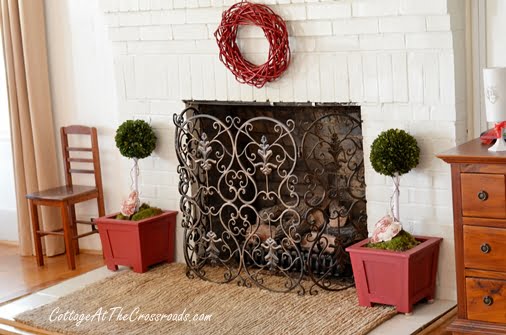 These red planters were used in decorating our Christmas mantel, and I liked them so much that I decided to make some preserved boxwood topiaries to put in them.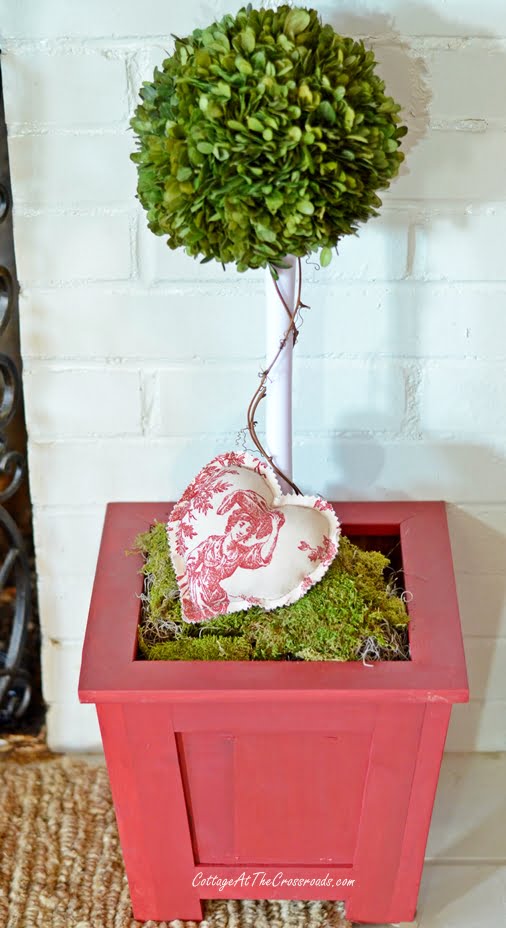 I'll share a tutorial soon on how I made these. You just wouldn't believe what I used!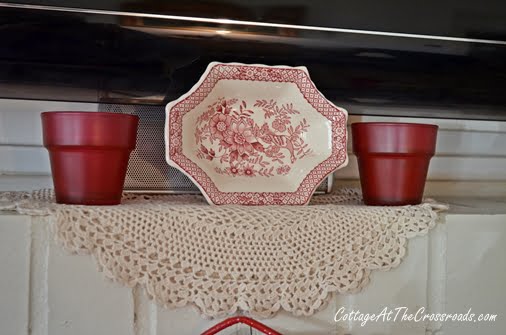 I pulled out a few pieces of some red transferware that I purchased at a friend's garage sale. This piece and the candle holders do a pretty good job of camouflaging the speaker that's on top of the mantel.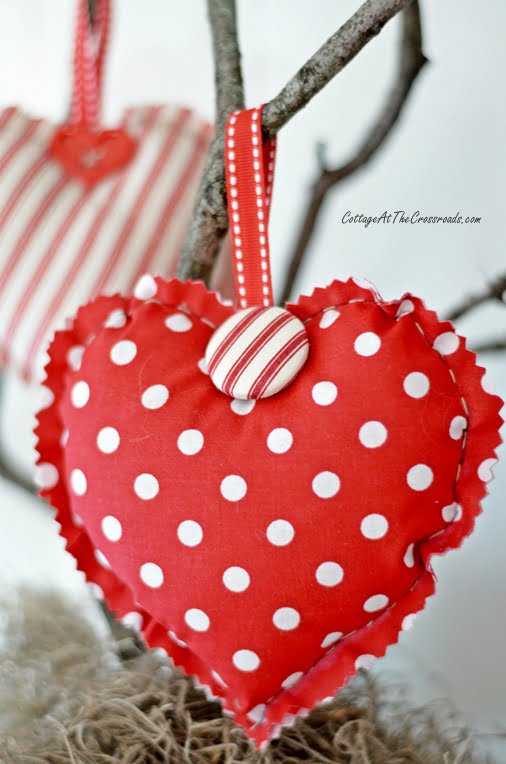 I'm loving the hearts hanging on top of the fireplace. No doubt what day we're celebrating soon!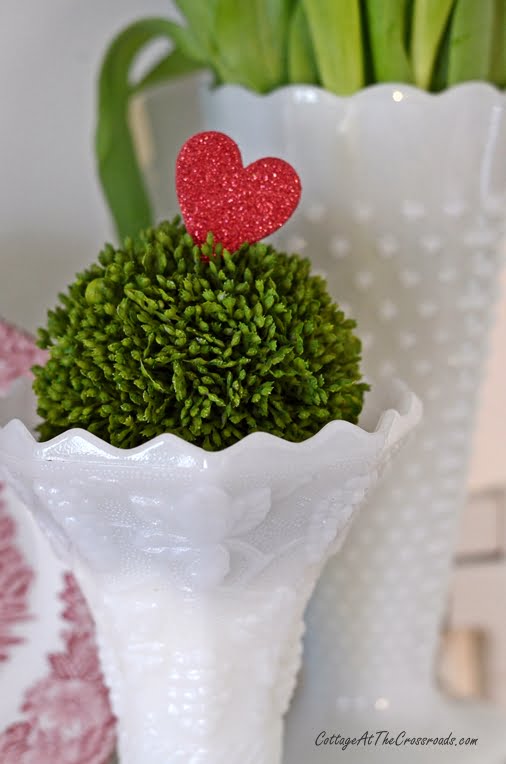 I've been steadily adding to my milk glass collection over the past year, and I pulled out a few pieces to use.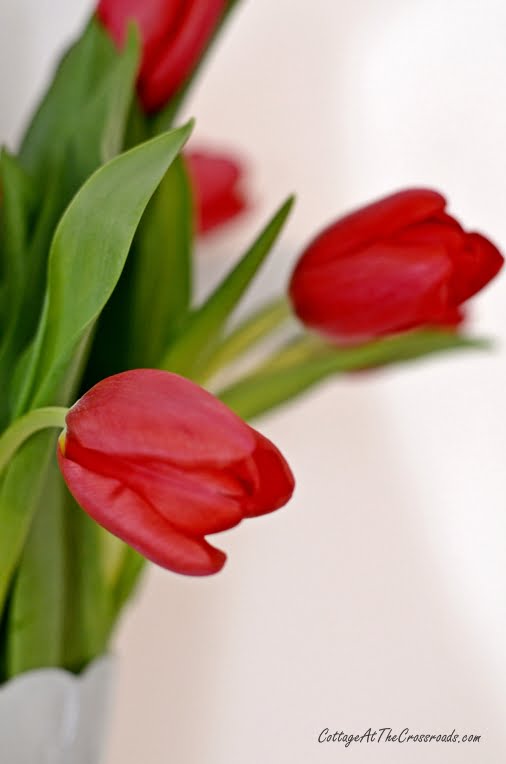 But the absolute prettiest things on our Valentine's Day mantel are these gorgeous, red tulips!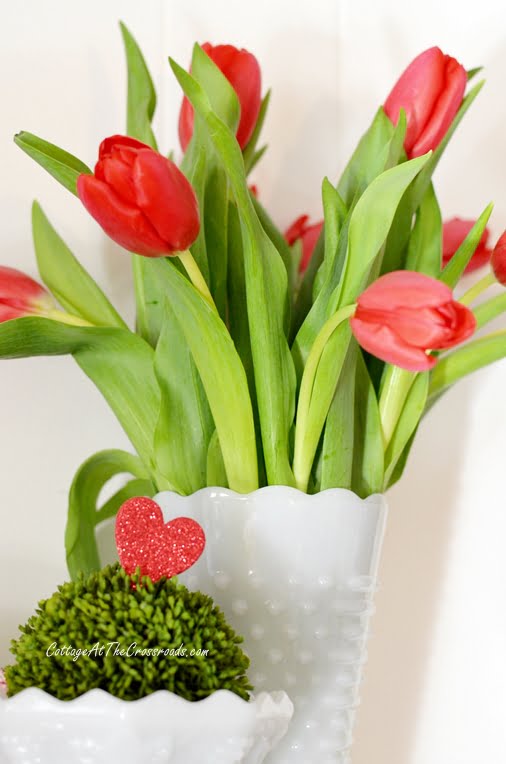 When I see tulips, it reminds me that spring can't be far behind!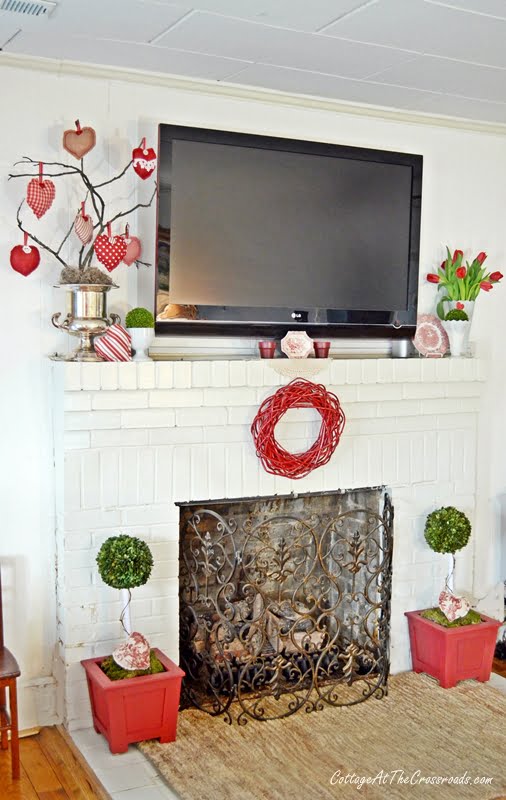 This is what I call a "Sweet Hearth!" Get it?
Need some more Valentine's Day decorating ideas? I'll be back tomorrow with over 50 more decorating ideas shared by myself and nine other bloggers.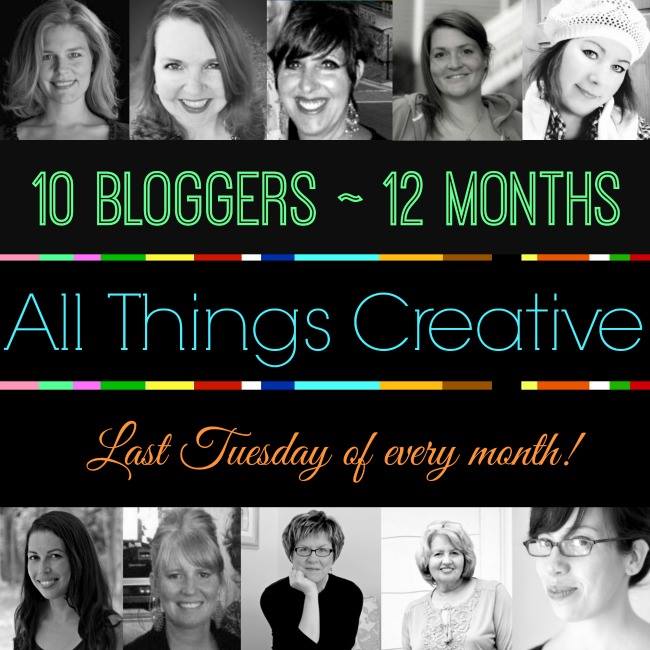 This month it's "All Things Valentines," and we'll have a different theme each month. So excited to work with all these creative gals!
Sharing at:
Wow Us [email protected]avvy Southern Style