If you're a fan of tiered trays, you are going to love my idea of making a mini bunting to cozy up your tray!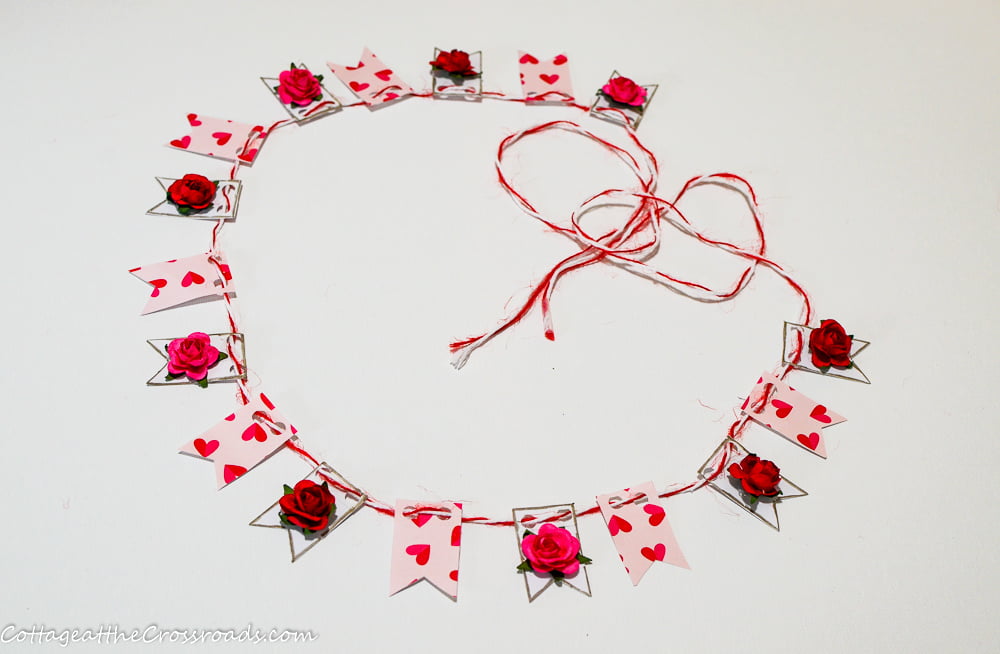 I have been working on decorating my tiered tray for Valentine's Day and when I thought I was just about finished, I got the idea to add a mini bunting to the tray.
Oh my goodness! I am in love with it! And it's so easy to make!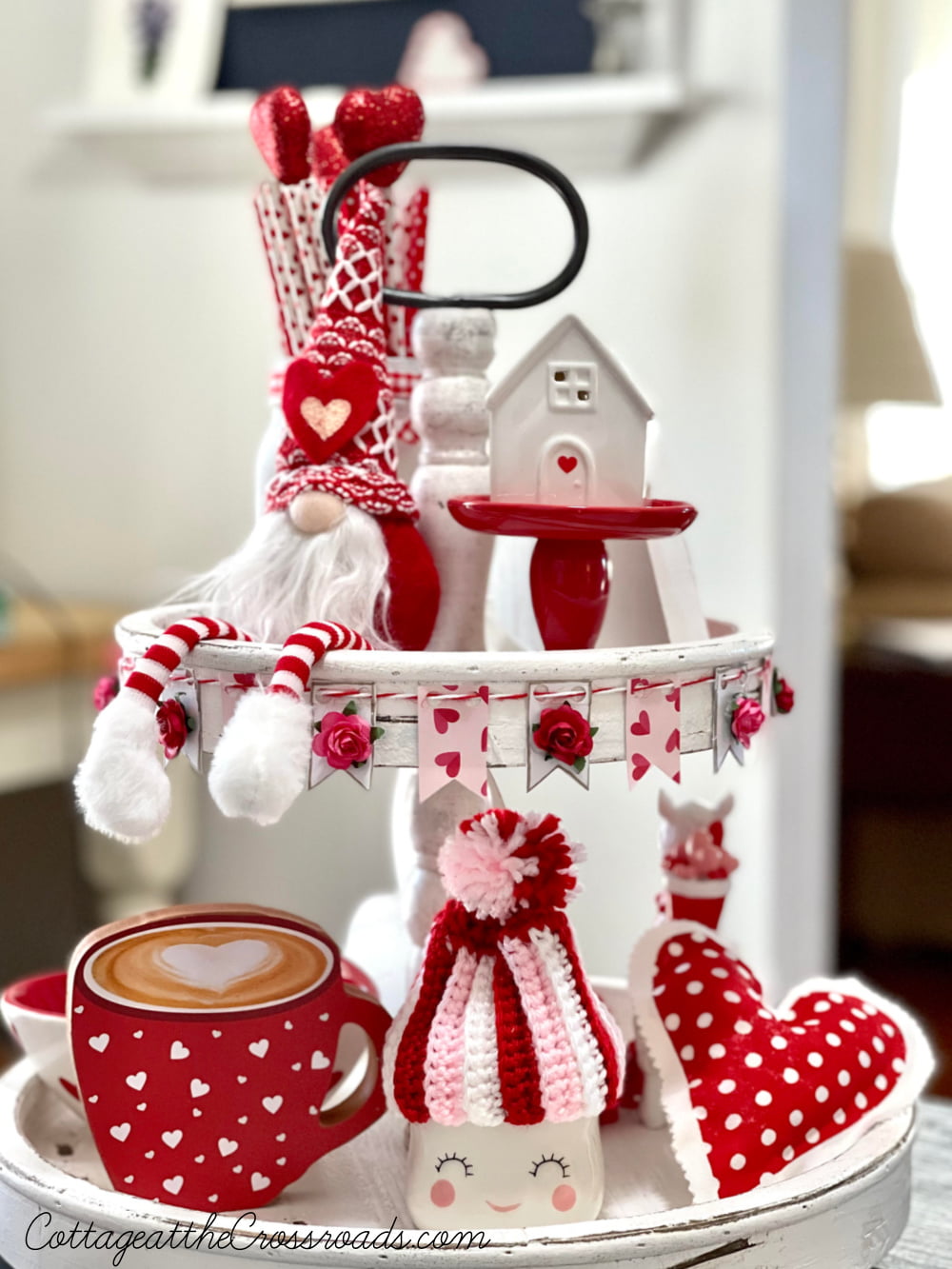 Here it is! Isn't the mini bunting so stinkin' cute?!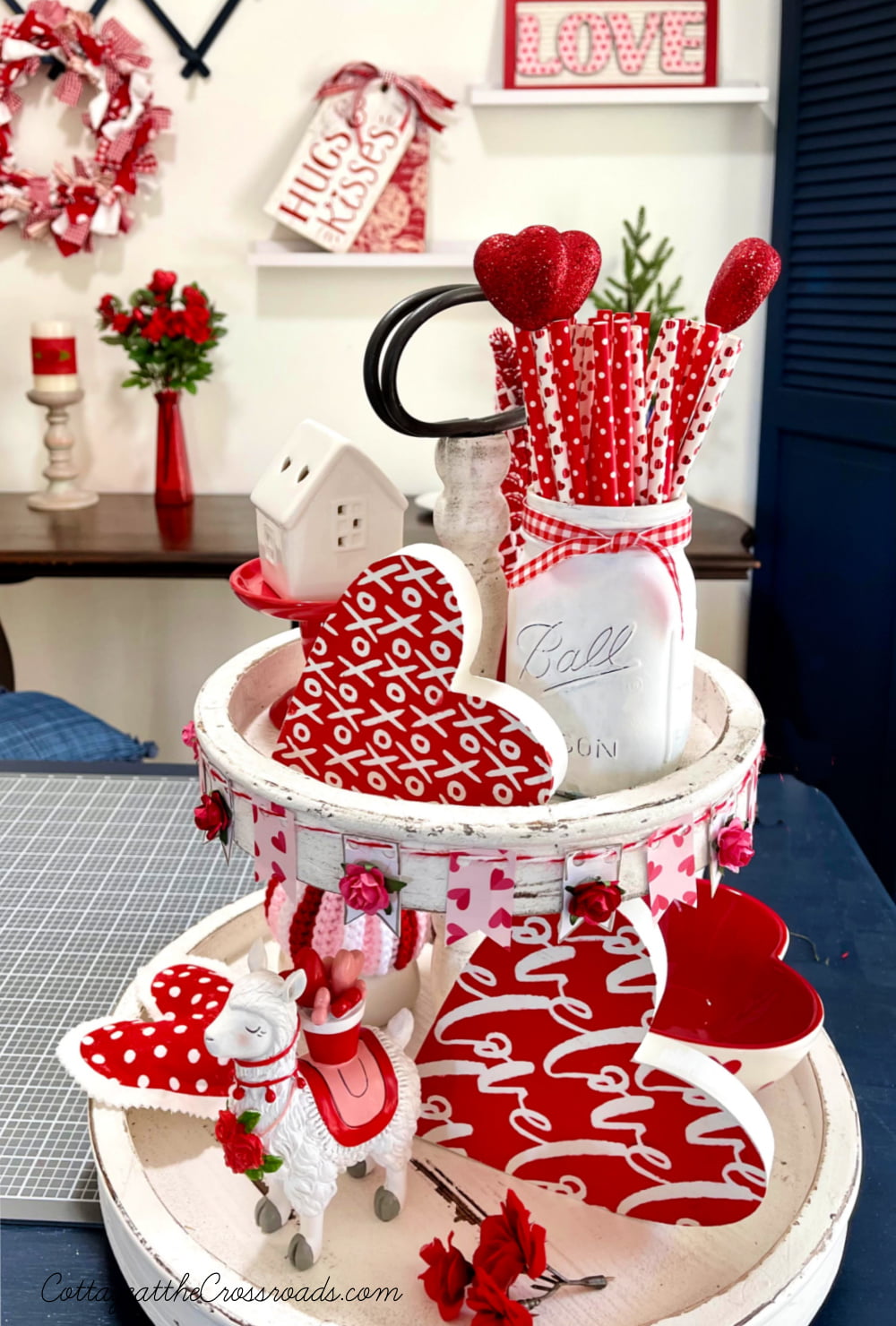 I need to add the bunting to the bottom tier since I've finished photographing it.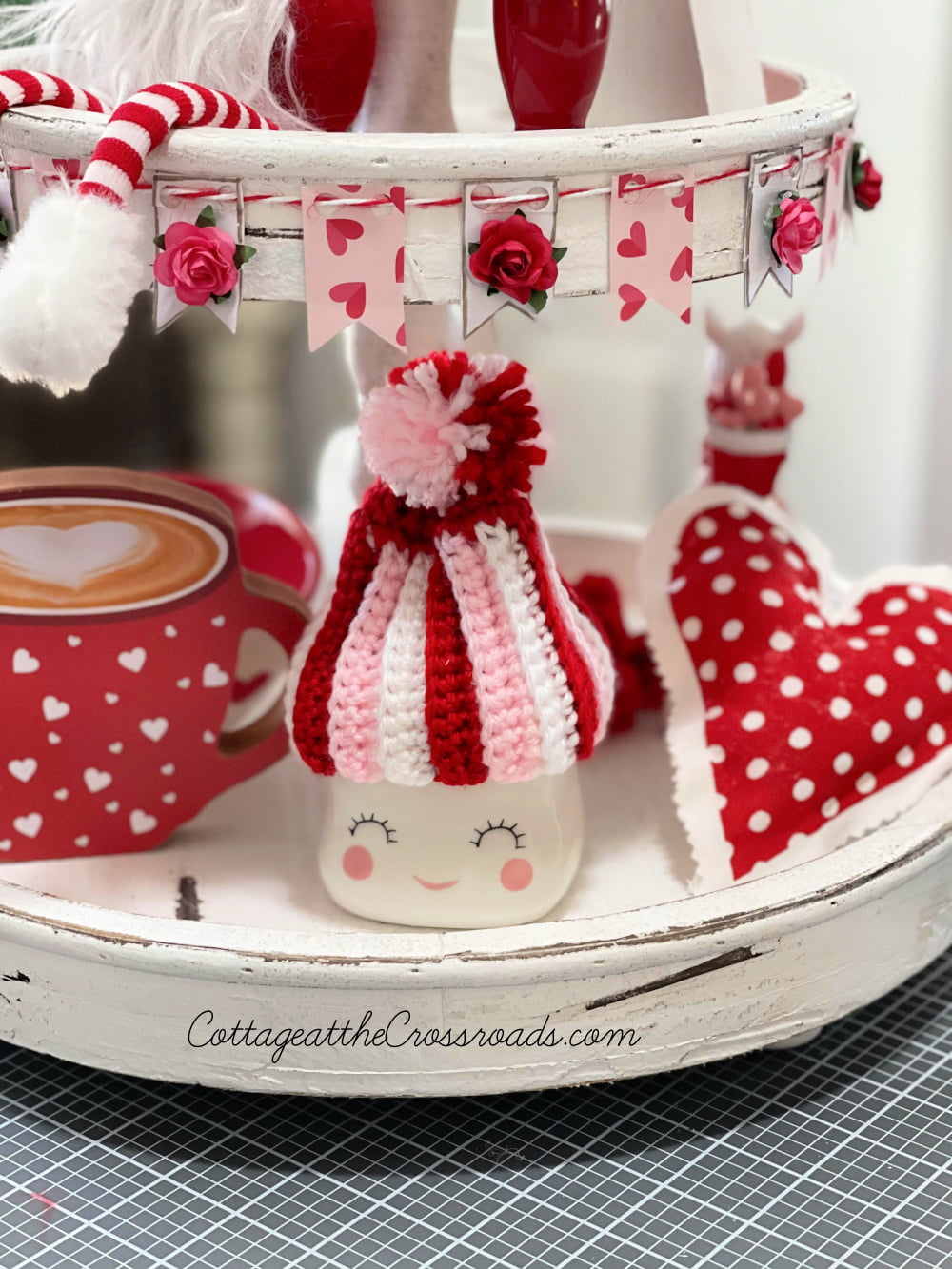 Although I've made this mini bunting for my Valentine's Day tiered tray, you could make one for any season or theme. I just think it adds an additional layer of interest on your display.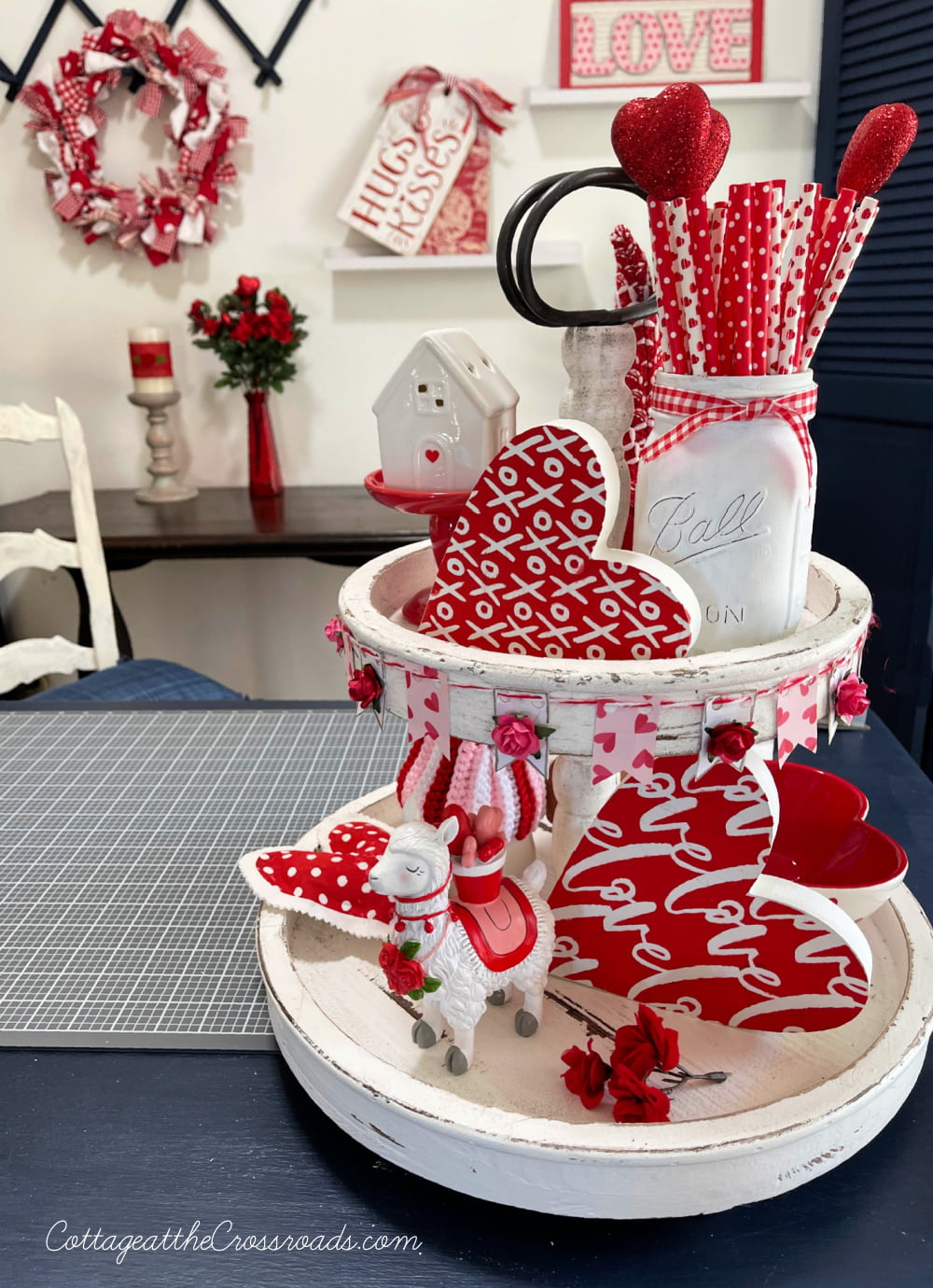 The wooden hearts are from Chalk Couture and I also used one of the designs on fabric to make a stuffed heart. A few other items are from Hobby Lobby.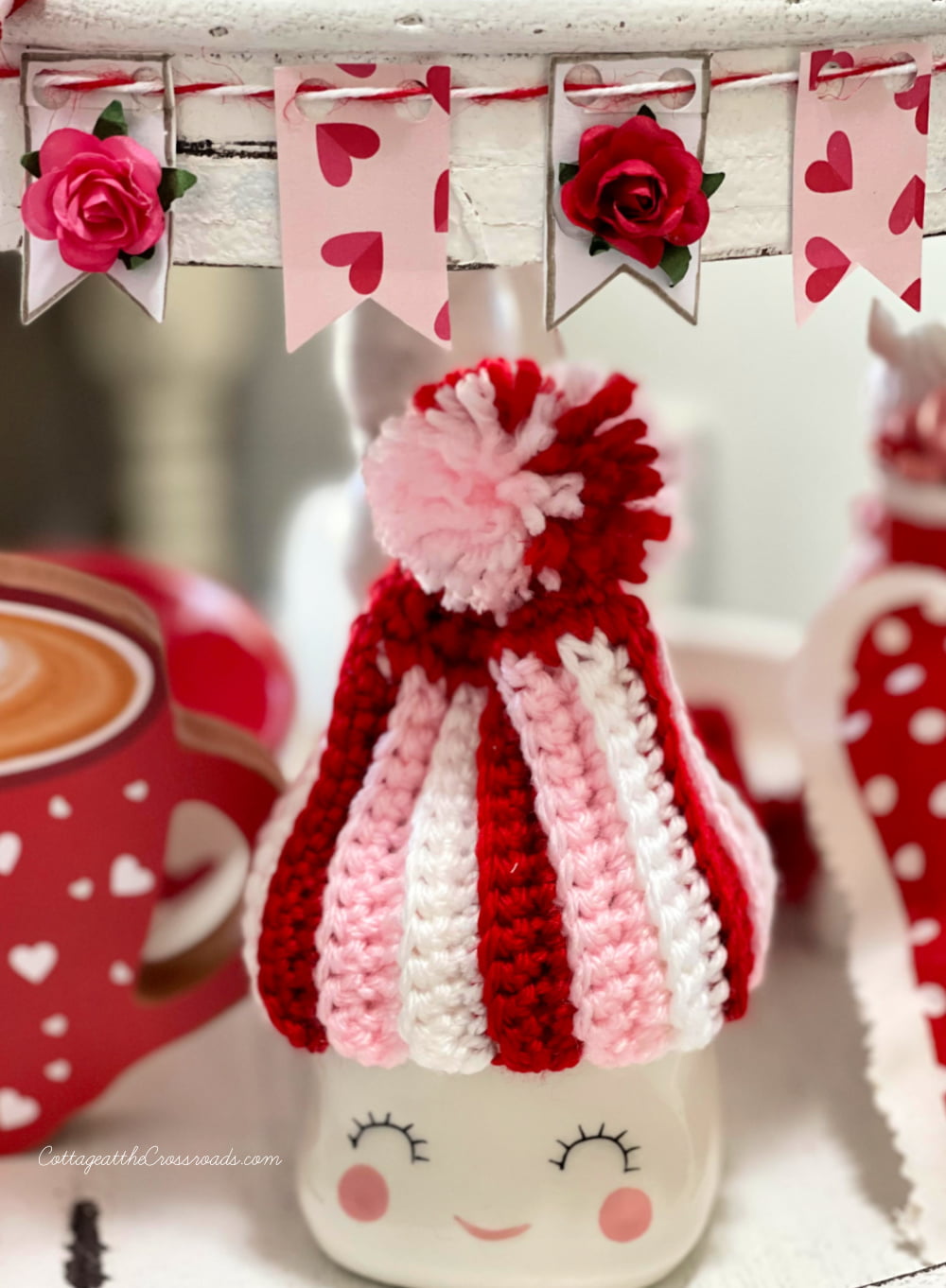 The little cocoa mug came from Amazon and I ordered the knitted hat from Etsy. Here is my affiliate link for those darling cocoa mugs: HOT MARSHMALLOW SHAPED HOT CHOCOLATE MUGS-SET OF 4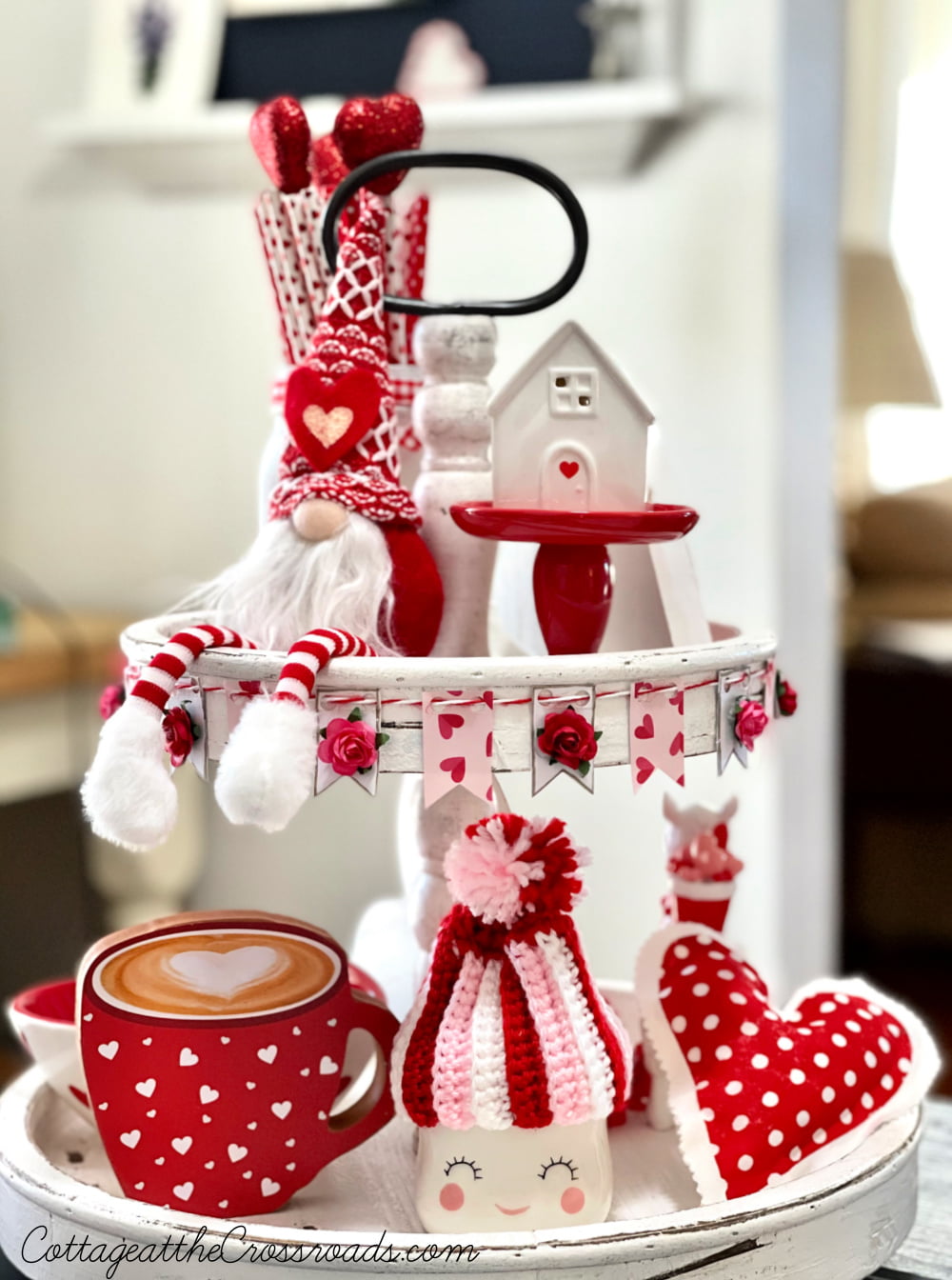 The gnome on the top tier was left over from Christmas. I just painted a little heart on him to turn him into a Valentine's Day gnome.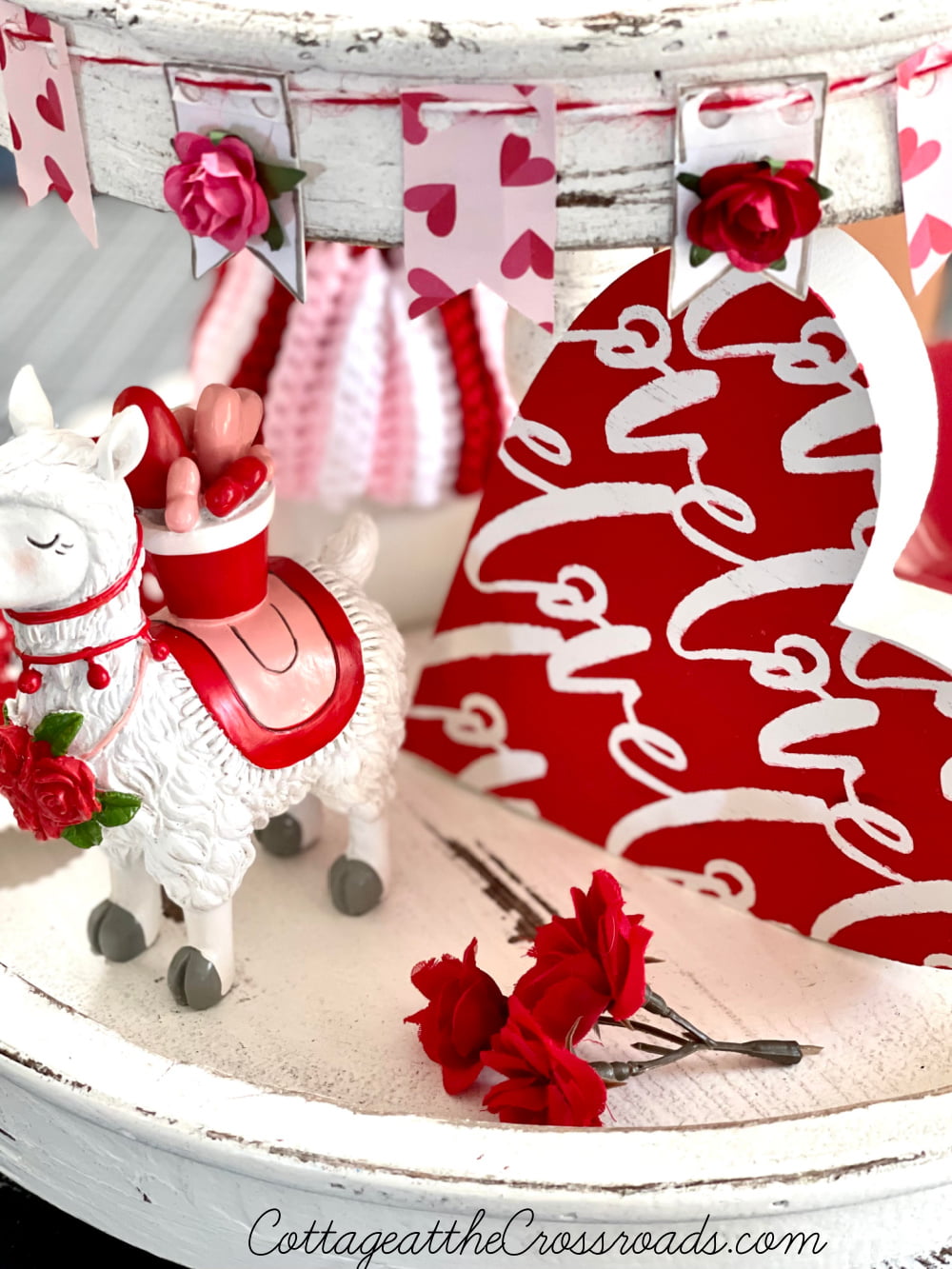 Now that I have the bunting finished and the rest of the other elements gathered, I'm ready to put the finishing touches on this Valentine's Day tiered tray.
What you need to make a Mini Bunting
*affiliate links have been provided for your shopping convenience
package of small cardboard pennants (I found mine at Hobby Lobby)
1 sheet of scrapbook paper
miniature roses for crafting (I found mine at Hobby Lobby)
gold Sharpie marker-medium point
hot glue gun and glue sticks
scissors
pen
Scotch tape
hole puncher
How to make a Mini Bunting
Y'all! I've started doing some Facebook live videos so here is the one where I demonstrated how to make a mini bunting!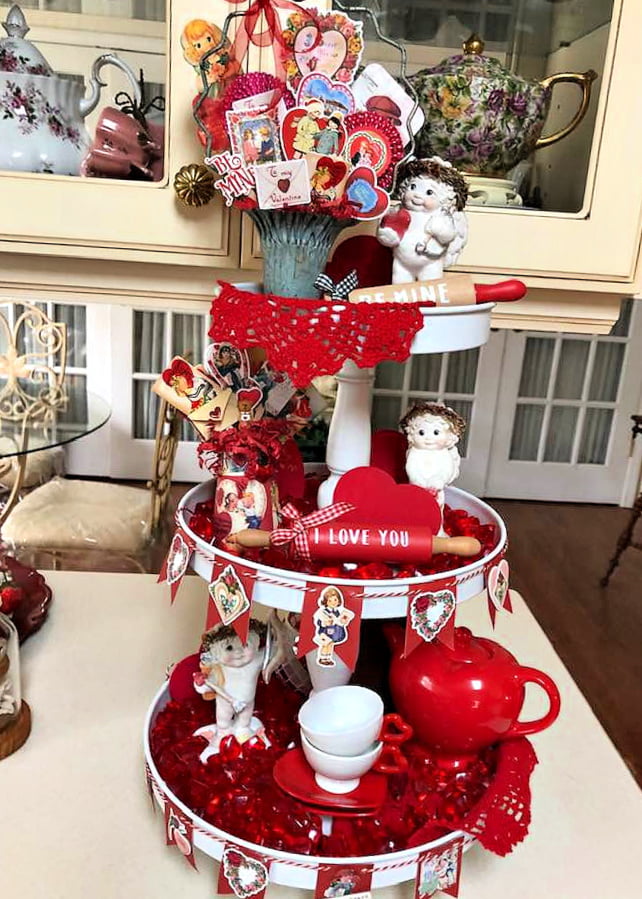 Be sure to follow the Cottage at the Crossroads Facebook page to see more videos as I make them!

Speaking of watching, one of my Facebook friends saw the video above and was inspired to make some bunting of her own. Look at her darling Valentine's Day tiered tray and her mini bunting!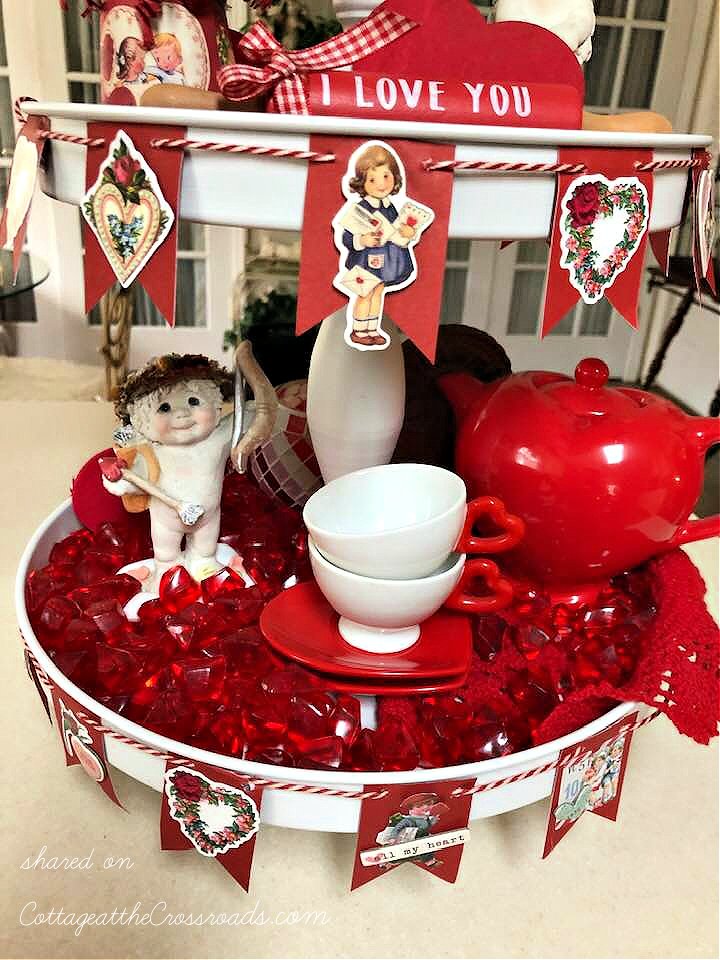 Paulette already had all the materials at home including those miniature vintage Valentines! So cute! I love it when someone gets a little inspiration from me! That's why I blog! I hope you've enjoyed seeing these mini buntings and that I've given you some ideas for your Valentine's Day decorating.