It's so hard to believe that the end of 2012 is here.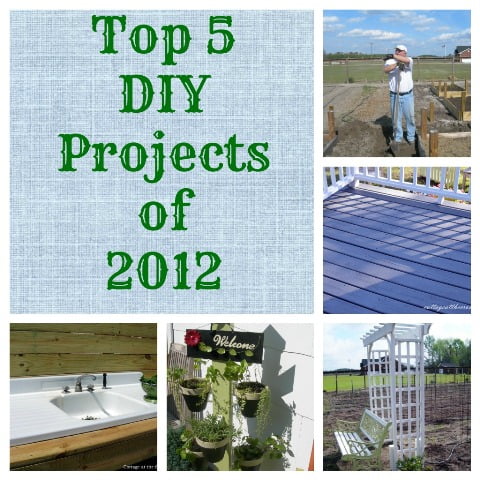 It's that time to look back and see what you've accomplished during the past year, and most of our projects of 2012 involved the garden.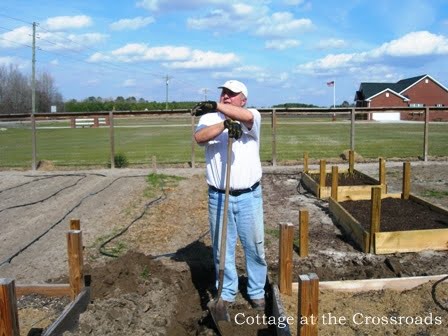 In early March, Leo and his brother Jim decided to put an irrigation system in the garden. They installed individual watering sources for each section of the garden. It was a week long project that involved digging a lot of trenches and installing pipes. About the same time, Leo built 4 more raised beds. All the hard work paid off with an abundance of vegetables and less time spent watering the plants.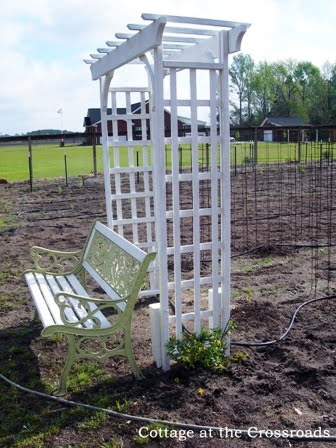 Near the end of March, we rescued a discarded arbor and placed it in the garden. After a little reinforcement and a new paint job, it looked good as new. The arbor became part of our plan to beautify the garden and make it much more than a place just to grow vegetables.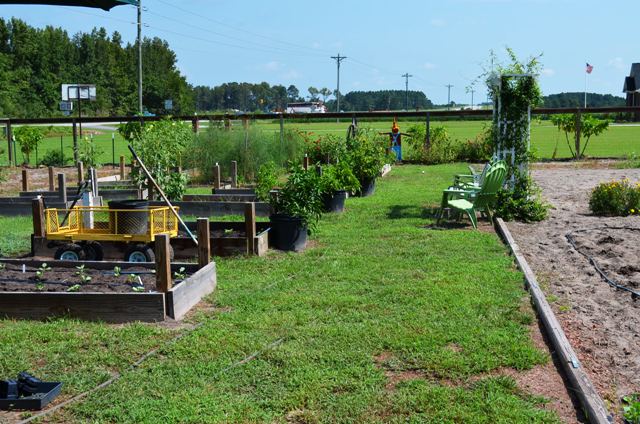 We planted grass between the raised beds and added some landscaping timbers to define the areas. Many late afternoons found us relaxing underneath that arbor!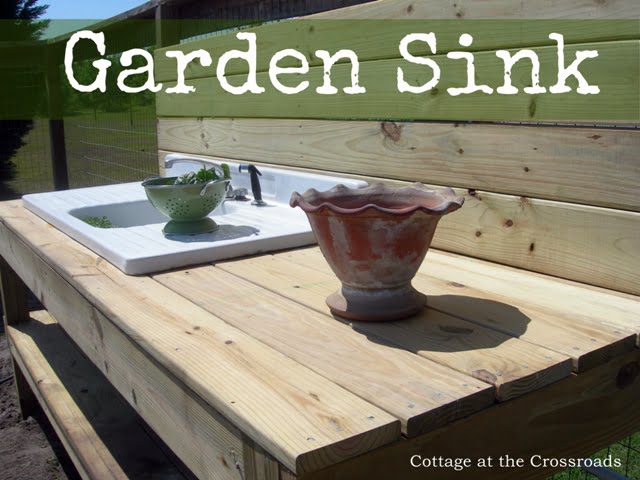 In May we added a sink/potting bench in the garden. It is so handy to have a place to rinse vegetables in the garden before bringing them into the house!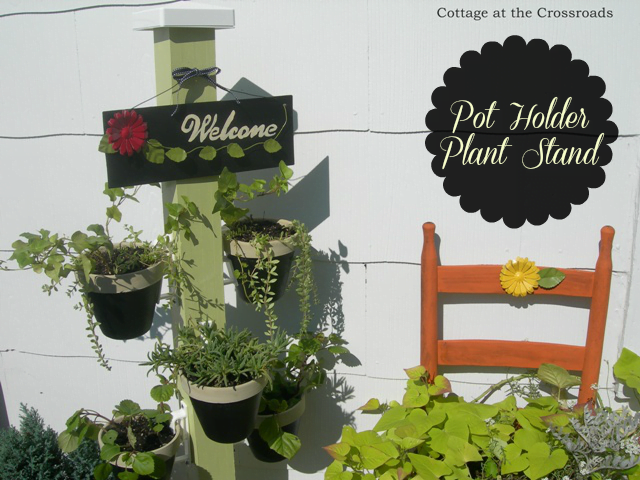 Near the end of August, Leo and I created this plant stand using some materials that we were given. And the chair planter beside it was a free project that we had completed earlier this year.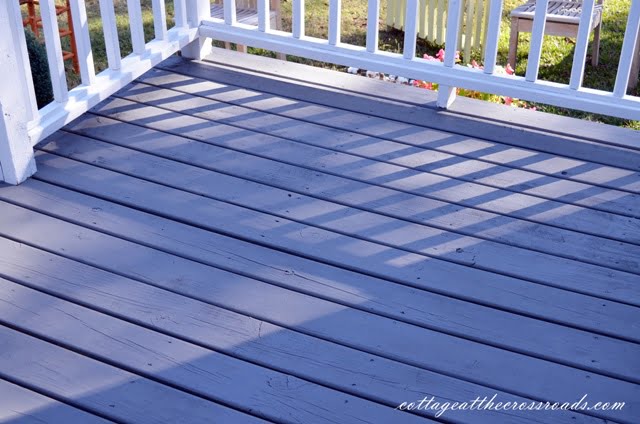 And our most recently completed project was when we stained our deck in October. It looks sooooo much better all newly stained with the handrails painted white! Why did we wait so long to do this?
Looking back over the year (including the pictures and the posts) gives me a sense of satisfaction in completing these projects. But I already have a running list of things I'd like to do in 2013, don't you?
Happy New Year, everyone!