Woohoo! We now have a sink in our garden! Ever since we started our vegetable garden three years ago, I have wished for a working sink inside the garden. And this week my dream has come true with the help of Leo, his brother Jim, and our neighbor Johnny.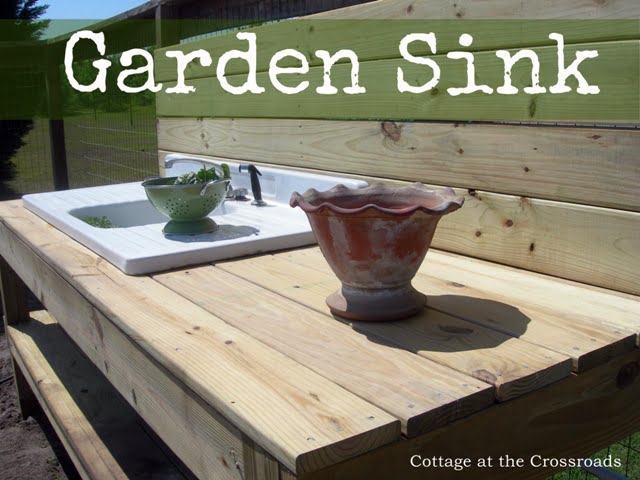 A few months ago, Leo and Jim found an old sink at a junk pile. It's a really old cast iron porcelain sink with double drainboards just like the one that was in the house that I grew up in. And it was in remarkable condition to be so old.
We patterned our combination potting bench and sink after my sister-in-law Jean's potting bench that you can see here. Monday, Leo and I went to Lowe's to buy the treated lumber to make the bench.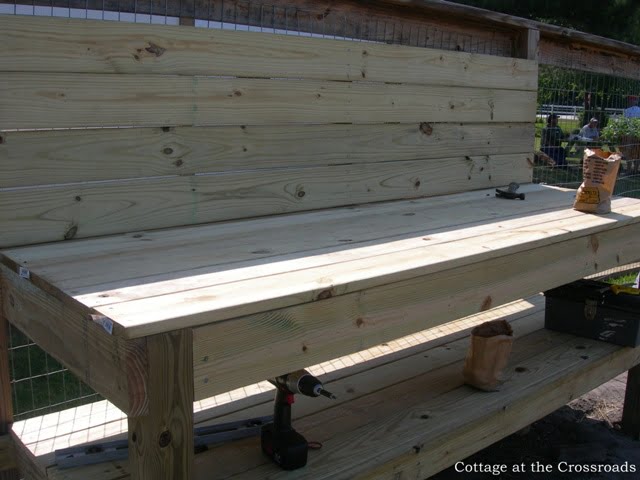 By Tuesday afternoon, our neighbor Johnny had constructed the bench.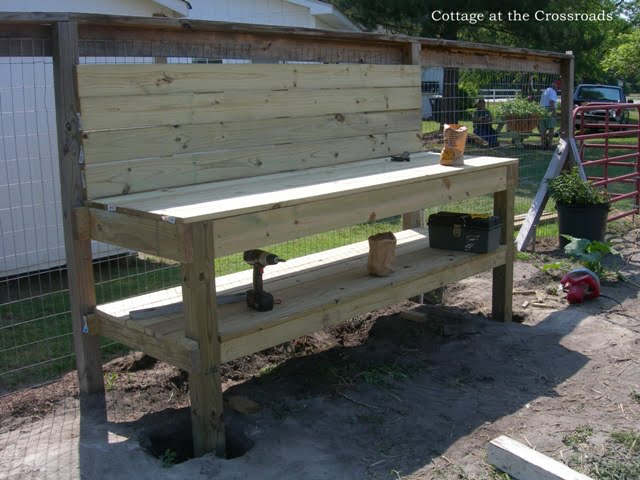 At this point, the sink was ready to go in, so Leo's brother Jim came over to do the plumbing.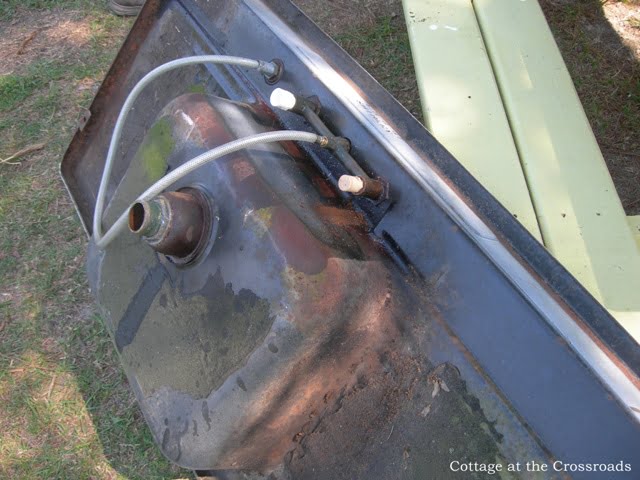 Here's the back of the sink. We were planning to put new fixtures on it, but we couldn't get the old ones off so we just put a new hose and sprayer on it.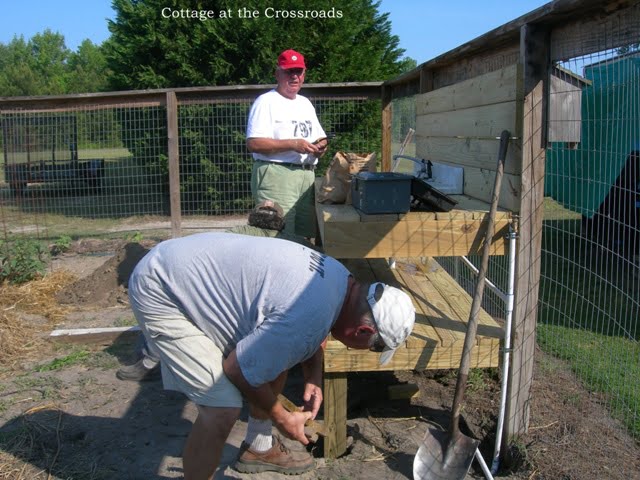 In this picture, the sink is in and Leo and Jim are putting the finishing touches on the plumbing.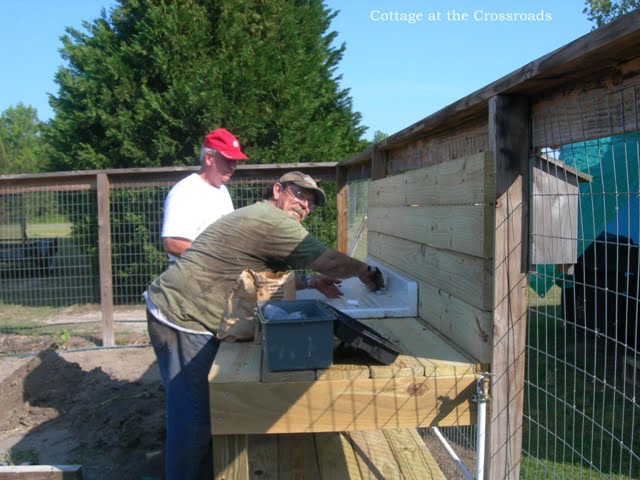 Johnny is putting in the sprayer and it WORKS!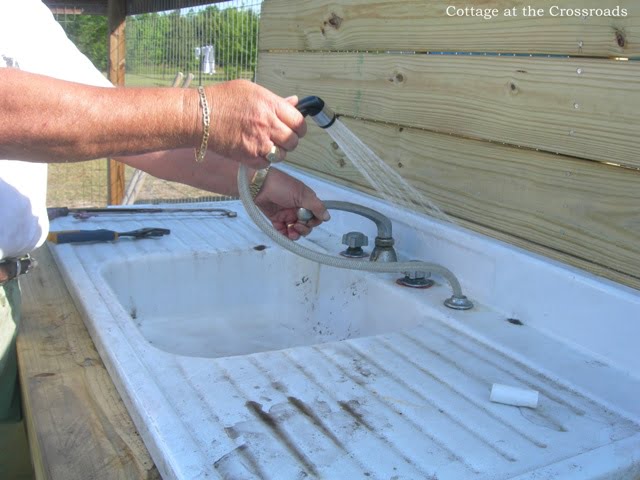 Here you can see the old fixtures.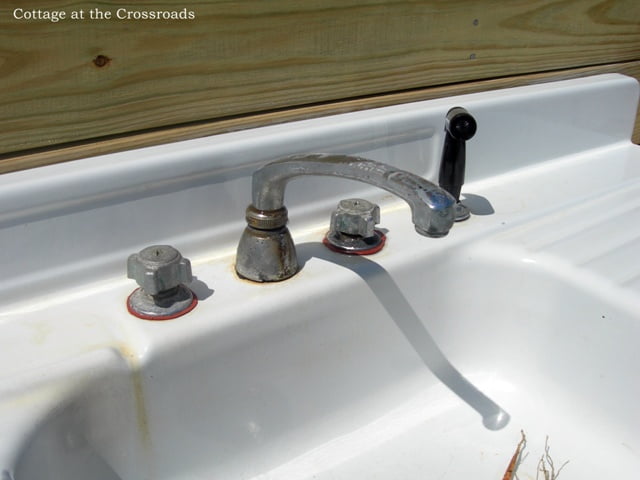 Yesterday I cleaned and scrubbed the sink and put it to work.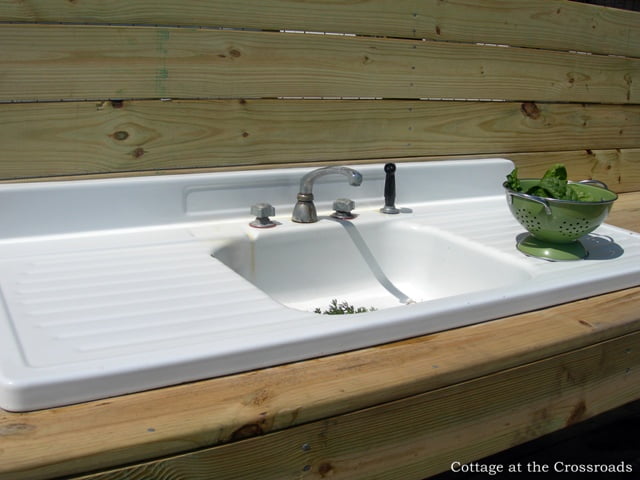 I pulled and washed some carrots and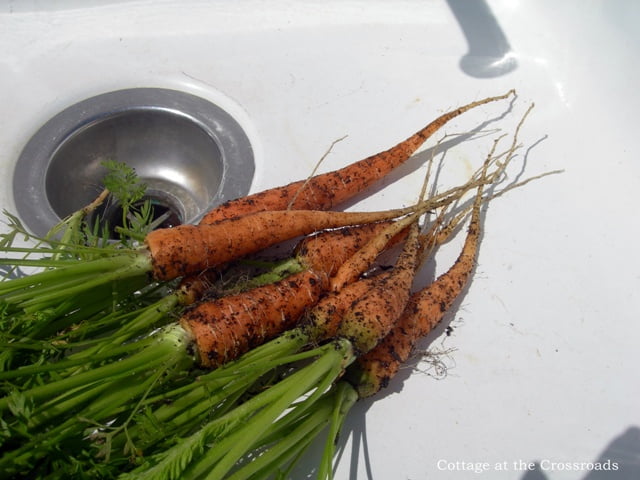 and picked some fresh spinach.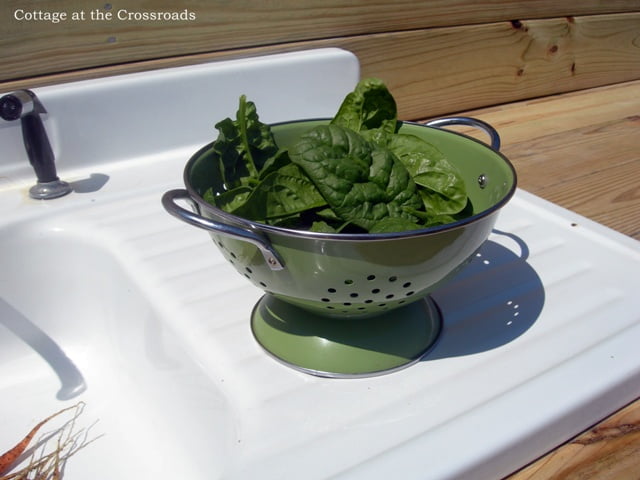 It is so much easier to wash off the produce outside.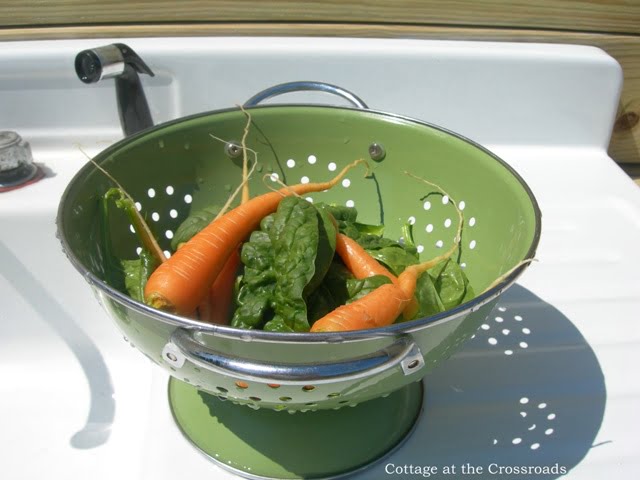 I removed the carrot tops, took a few steps, and threw them into the compost bin. So much easier and less time consuming. I'm so happy to have my new (old) sink in the garden!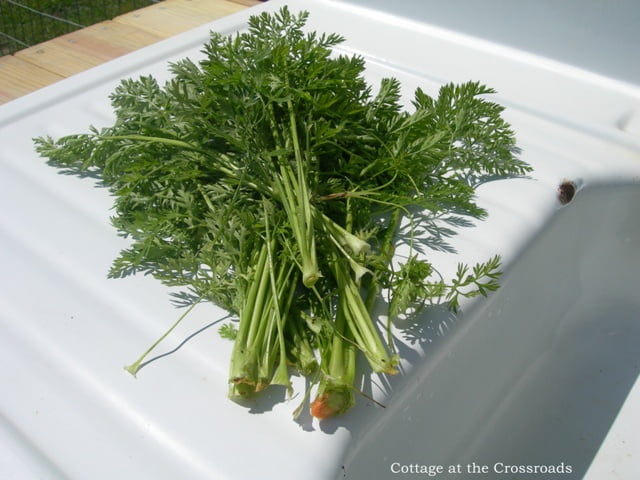 And speaking of the garden I thought I'd show you how rapidly the tomatoes have grown.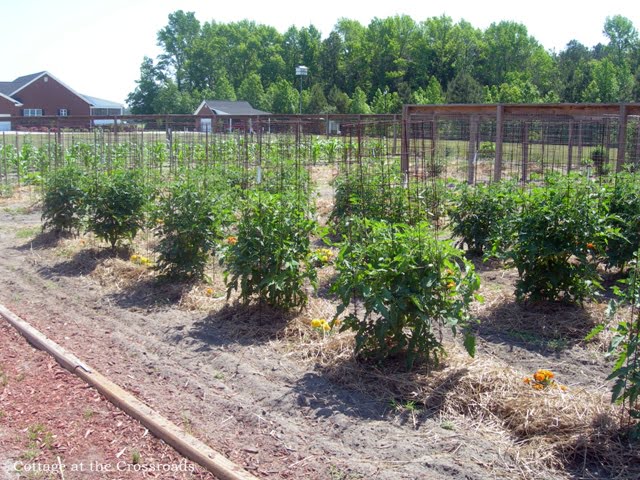 You know what this means, don't you? Fresh tomato sandwiches in a few weeks!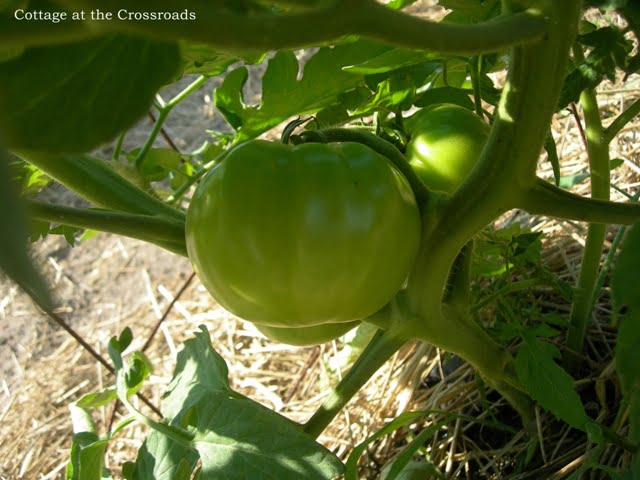 We'll have squash in a day or so.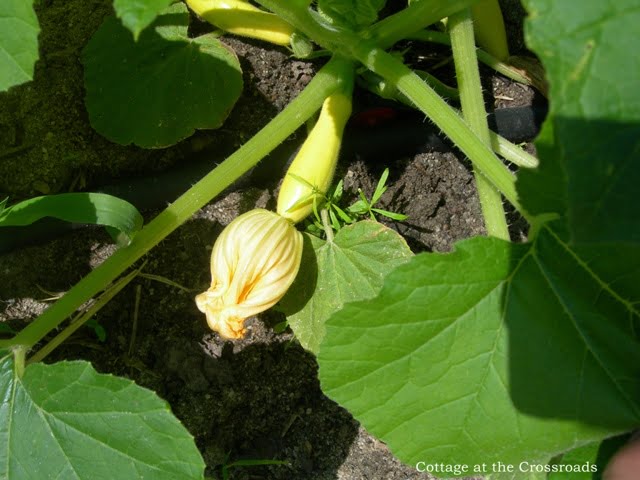 We've been eating salads a lot lately!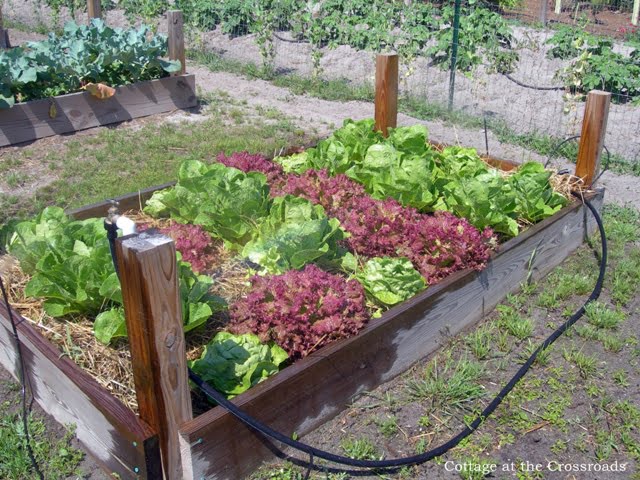 The broccoli is almost gone.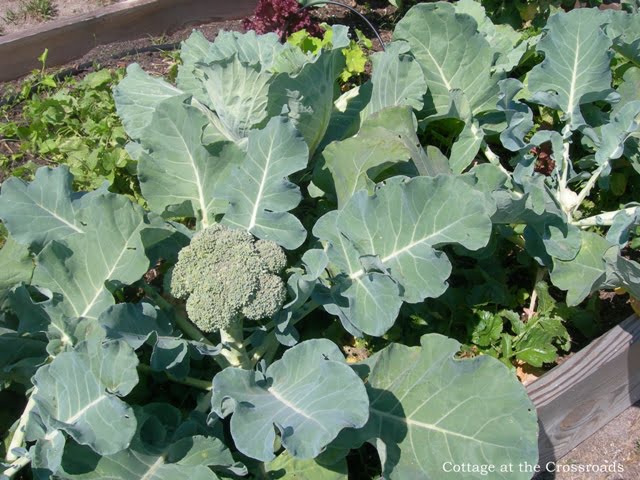 And we had some little, red potatoes last night for dinner. And guess where I washed them?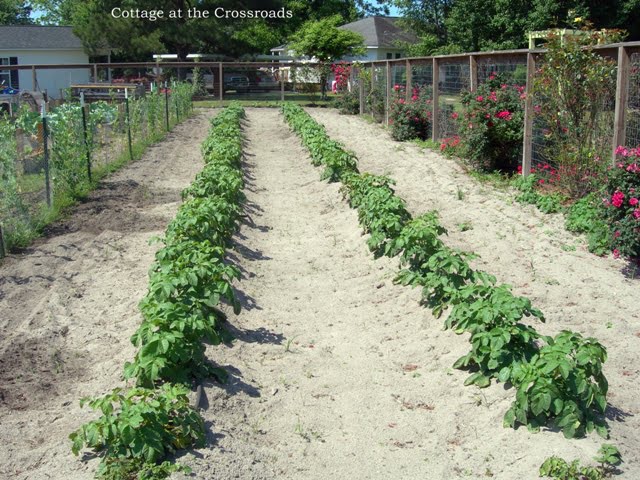 At my new garden sink, of course!