It's almost the end of February, and my thoughts are turning to spring, aren't yours? So this weekend I created this St. Patrick's Day display on our kitchen chalkboard.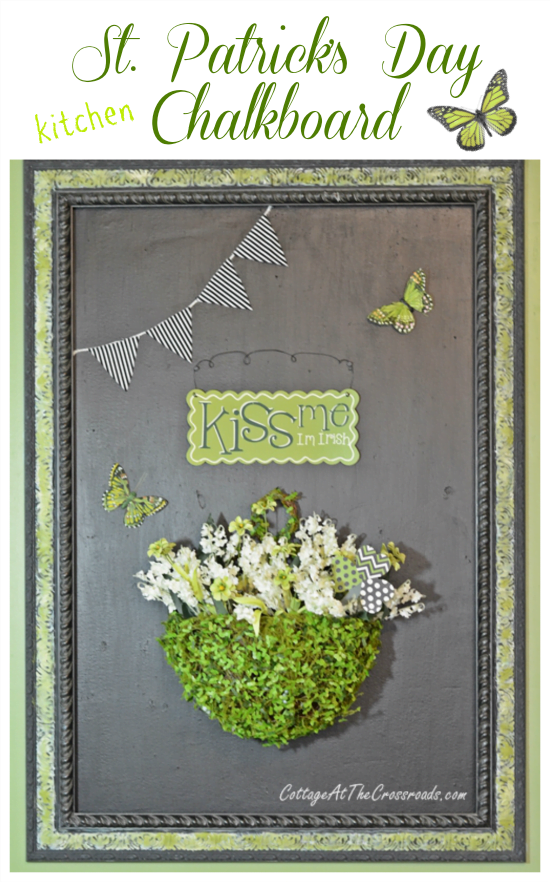 Every time I pass by it, I just have to smile because spring has arrived in our kitchen! 🙂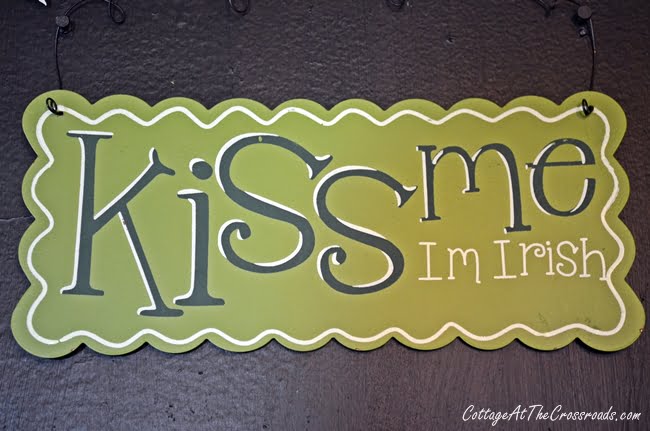 And yes, you can go ahead and kiss me because I'm part Scotch-Irish! Just no pinching, please!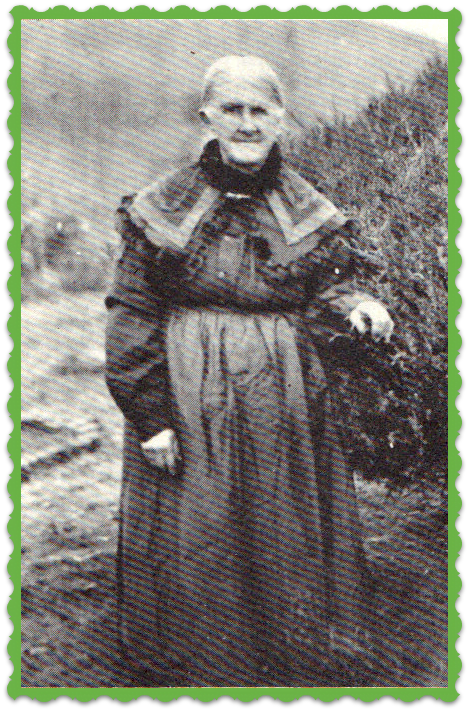 This is a very old photo of my great great grandmother Peggy Edens. The people on my mother's side of the family migrated here from Scotland and Ireland during the 1700s and eventually settled in the OolenoyValley in the upstate of South Carolina.
There's a great family story about Granny Peggy. During the Civil War, she had two sons away fighting. One day a group of Union soldiers came to Granny's home and one of the young soldiers was seriously ill. She nursed him back to health praying that someone would be as kind to her boys.
When he was about well, another group of troops came through and indicated that they were going to take what food was left in her home and then burn it down. The young soldier announced to his Yankee counterparts that they would do no such thing. He explained to them how kind she had been and they departed.
Eventually both of her sons returned home from the war, and Granny Peggy died in 1916 at the ripe old age of 92.  She was known far and wide for her courage and spunk.  I hope I have just a wee bit of her in me.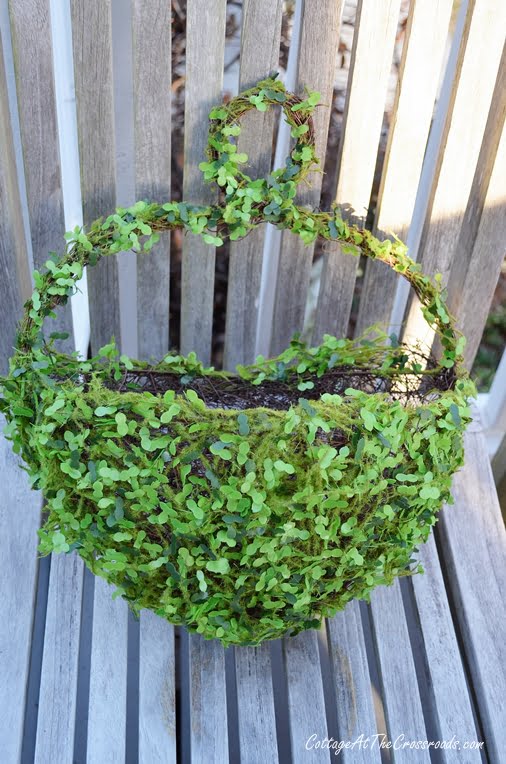 To create this display, I started with this grapevine basket that was already covered with greenery when I purchased it at Carolina Pottery in Columbia, SC.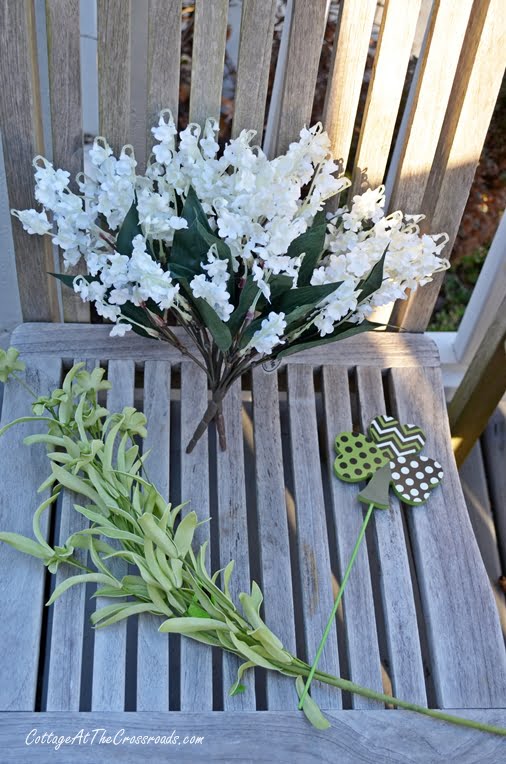 I picked up these artificial flowers and the shamrock at Hobby Lobby. I couldn't believe my good fortune to find a shamrock already painted in the colors that I use in the kitchen.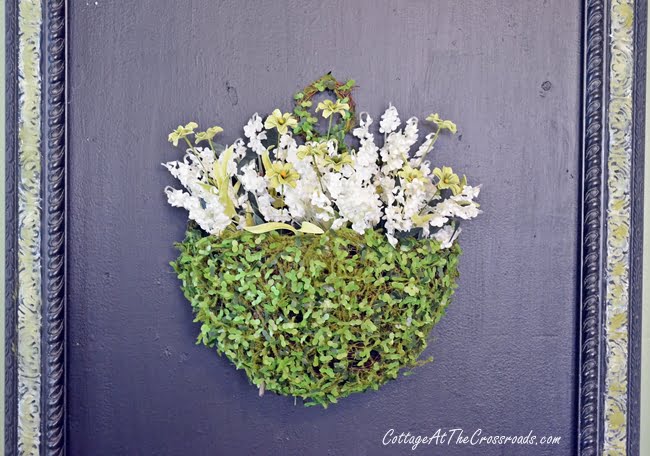 I just tucked the flowers into the basket.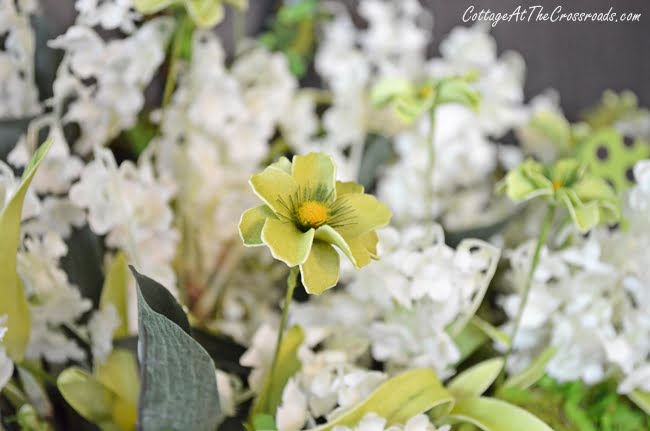 Love the mix of the green and white flowers! So spring-like!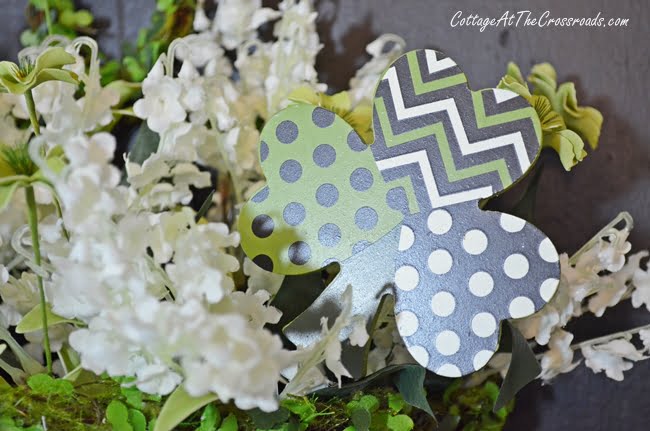 The floral pick was stuck in the arrangement.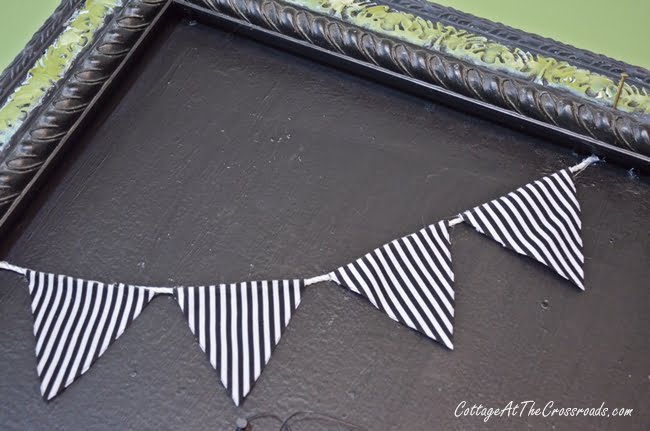 The little pennants were made from some fabric left over from my ruffled kitchen stool cover that I showed you last summer.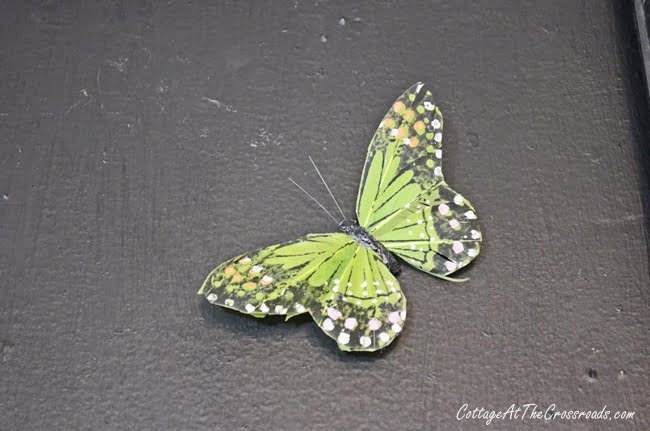 Then I added two of these little butterflies. Aren't they pretty? They were only 99 cents each and I wish I had bought more of them!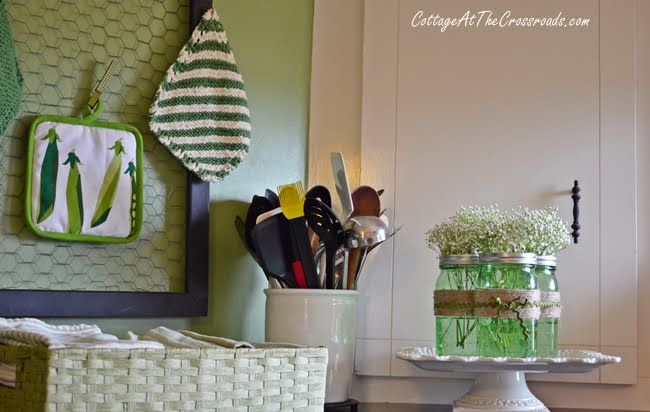 And since I was decorating for spring in the kitchen, I decided to put my spring centerpiece made with the new green Ball jars on the ledge. The pot holder with the peas on it is new and came from Target.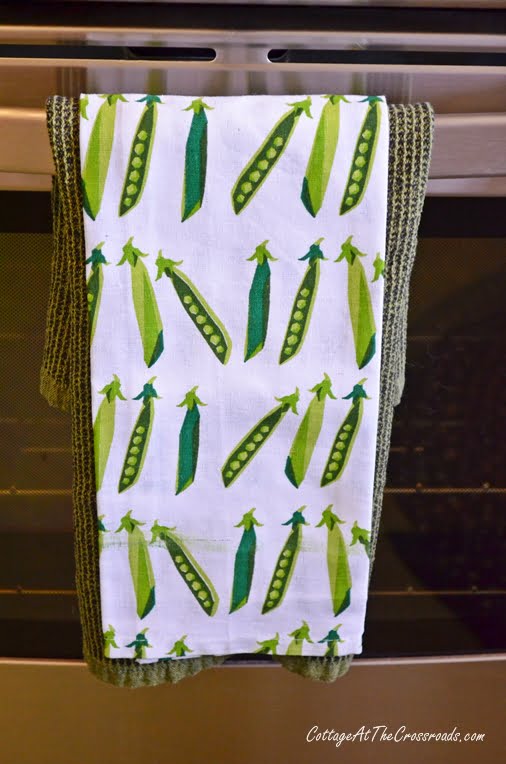 It has a matching tea towel, too! A few days ago, Leo and I planted our pea seeds in the garden, and it won't be long before we enjoy some of those fresh peas!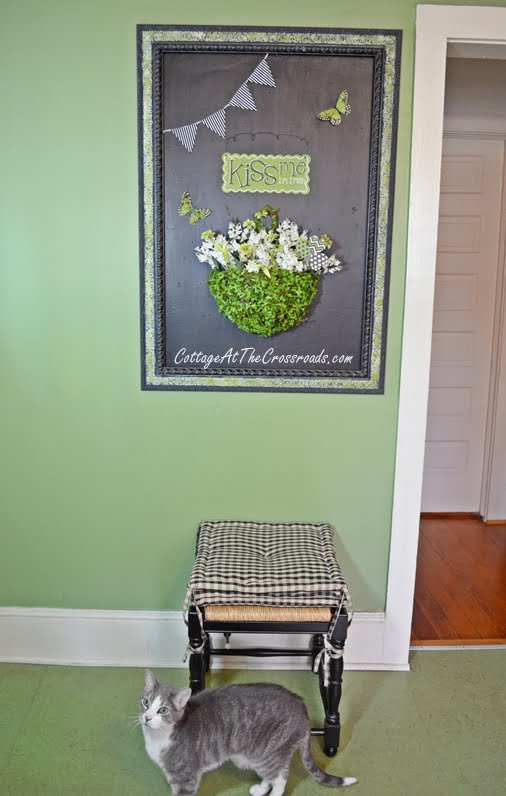 In the meantime, Rascal and I are enjoying these early spring touches in the kitchen!