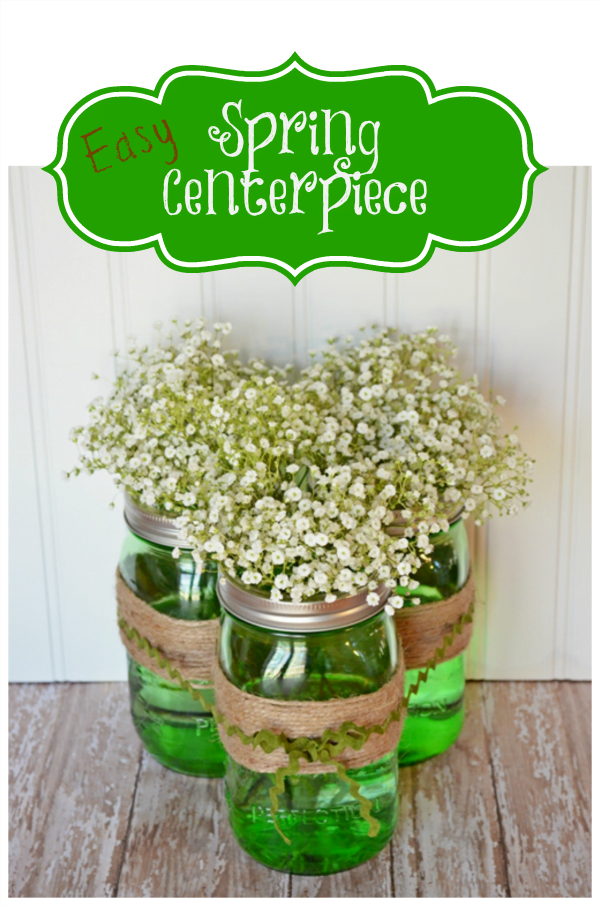 Oh my goodness! I am craving spring BIG TIME, aren't you? So I created this quick and easy centerpiece for our table using the brand new, just released Ball Heritage spring green jars. Ahhhh, it was just the fix I needed!
With the bitter cold, ice, and snow that we just had, we could all use some spring green in our lives right now. So I'm going to show you how to put this together very quickly.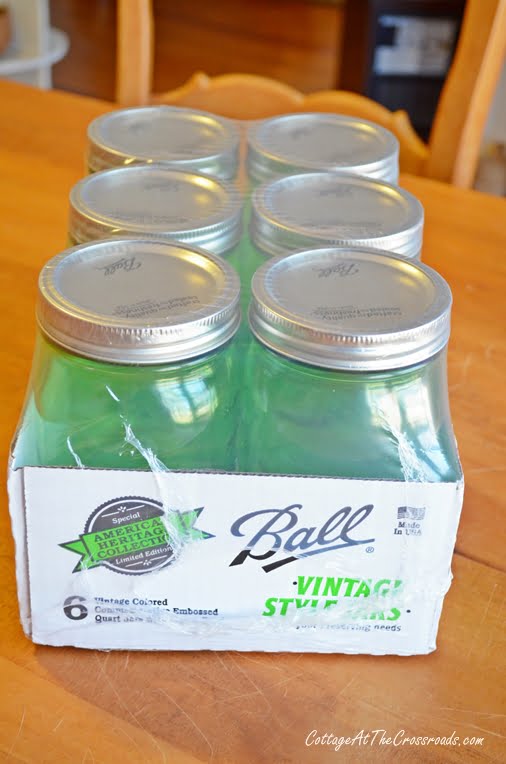 First, you are going to need some of these pretty green jars. They come in pint and quart sizes, and I ordered mine from Cooking.com because I get emails from them and that's how I found out the green Heritage Collection jars were available.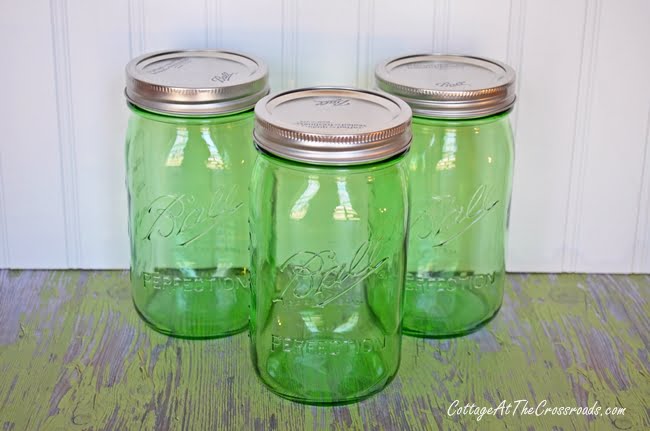 I am just smitten with these pretty green jars that are just perfect for some springtime decorating. Last year I purchased some of the blue Heritage Collection jars, but I prefer these green ones!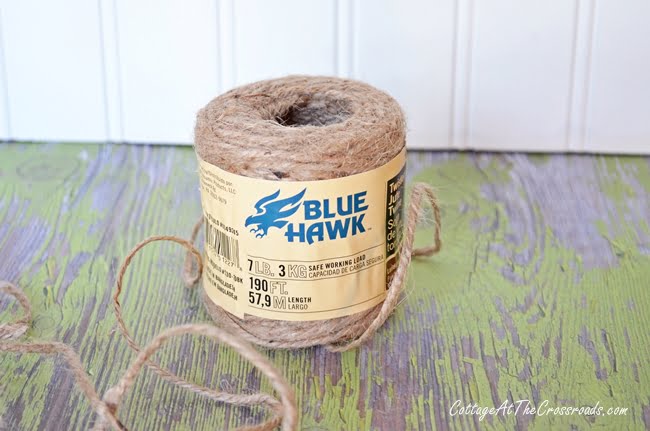 Since I wanted to make a quick and easy casual centerpiece, I pulled out some twine that I had.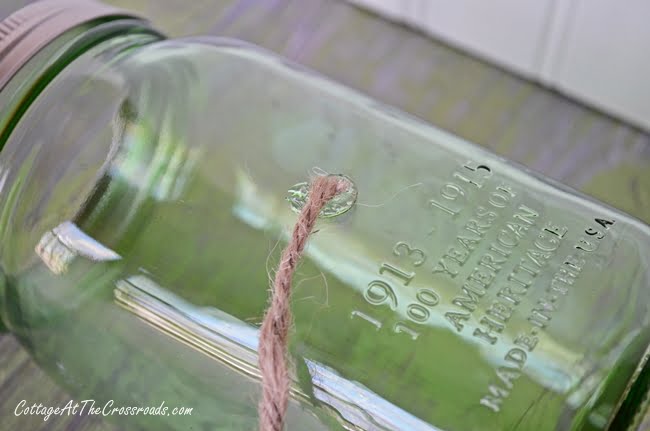 I put a dab of hot glue on the back of the jars and wound twine around each jar 14 times. I hated to cover some of the pretty embossing on the jars, but it will be easy to remove the hot glue later when I want to use the jars for another purpose.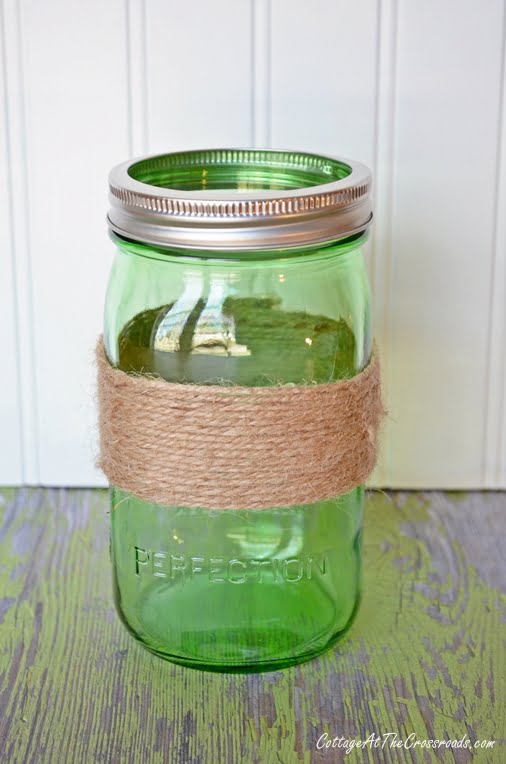 Here you can see how much twine I put on each jar.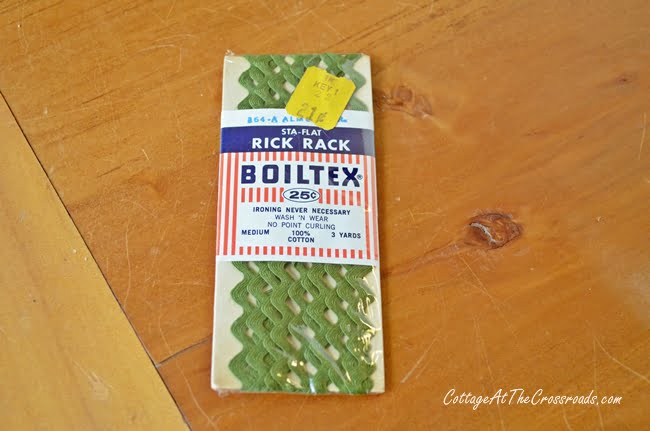 I had planned to add some green and white checked ribbon to the jars, but then I didn't want to drive 12 miles to get it so I rummaged around in my stash of things and found this vintage green rick rack. See the price? That's how you know how old it must be!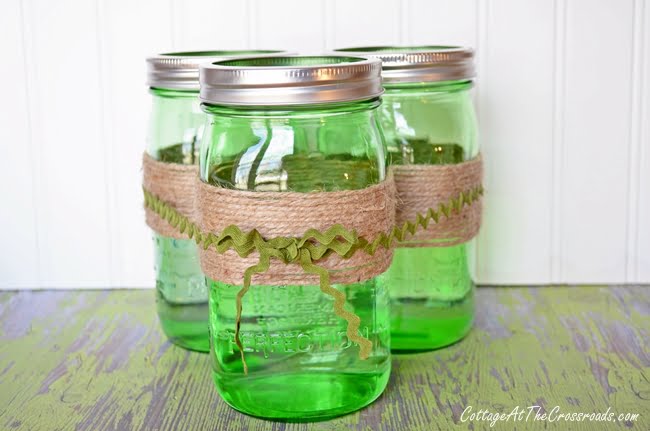 Since I wanted to treat the jars as one centerpiece, I wrapped the rick rack around all 3 jars to bind them together.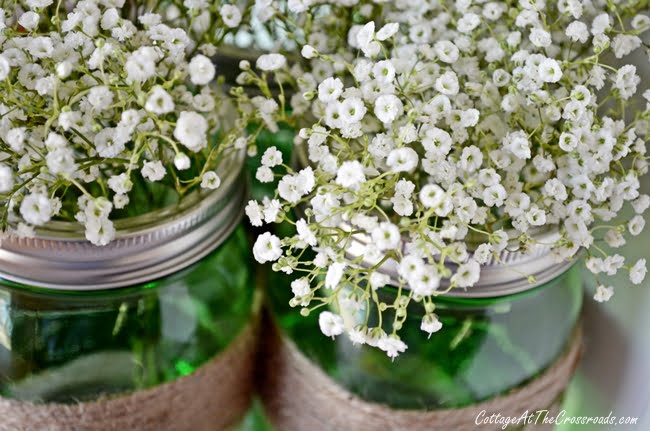 I popped some very inexpensive baby's breath into the jars.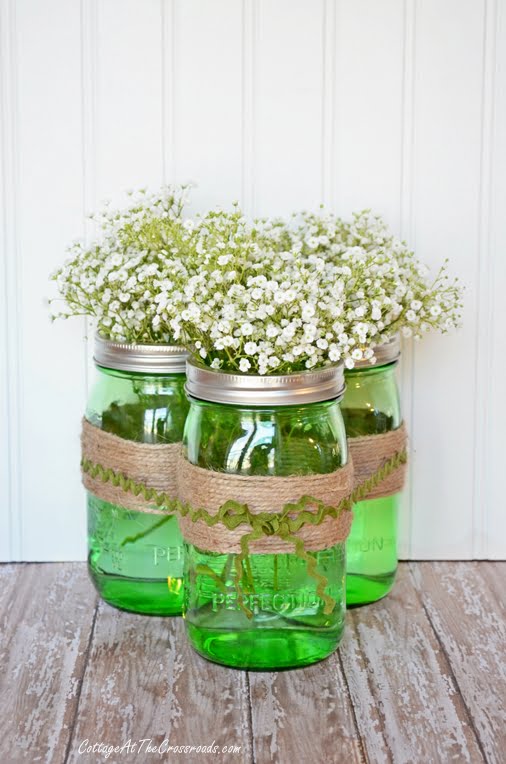 Oh my! Love it, love it, love it!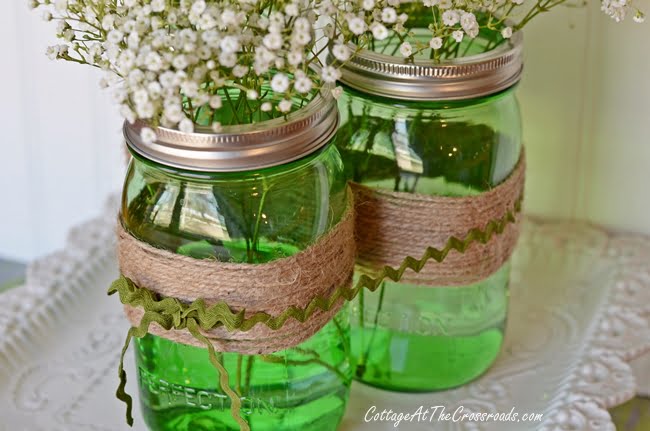 And how pretty the green jars look on top of this white cake stand! Can't wait to create a table setting around this centerpiece!
Sometimes the simplest things really are the best!
Sharing at:
Metamorphosis Monday@Between Naps on the Porch
Nifty Thrifty Tuesday@Coastal Charm
The Scoop@The Everyday Home
Wow Us Wednesday@Savvy Southern Style