You have a wicked appetite for dessert after a delicious meal, but you also crave that balance between sweet and salty.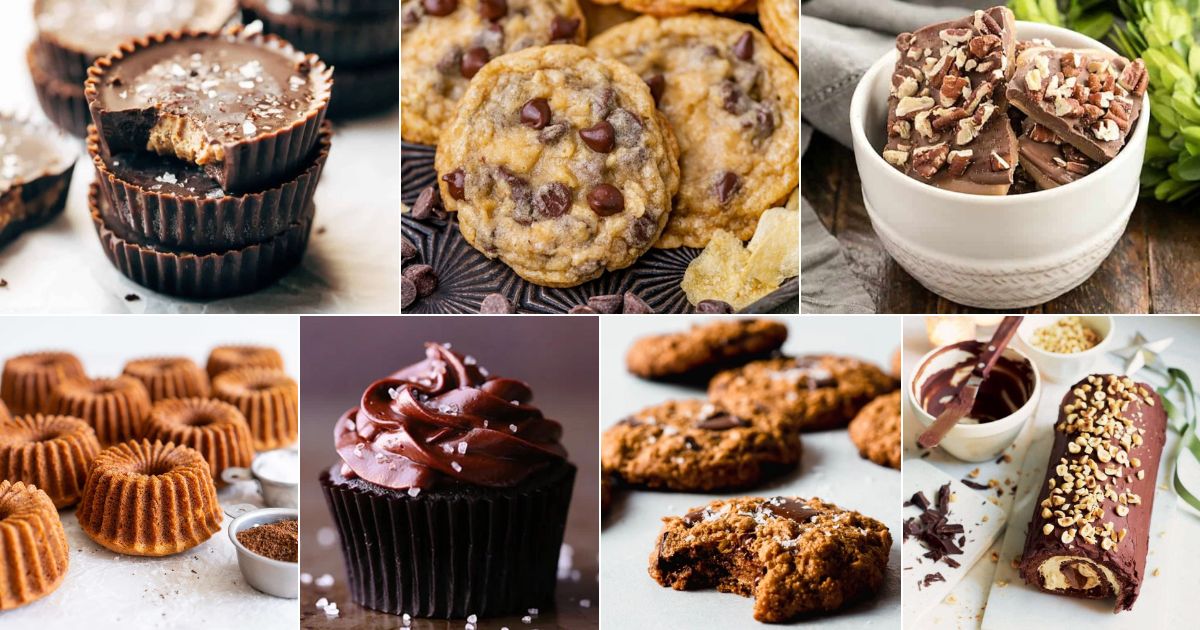 If you need inspiration for your next family get-together or simply want to treat yourself to some unique, salty desserts, you've come to the right place. Read on for our top picks you'll want to make again after trying them.
Contents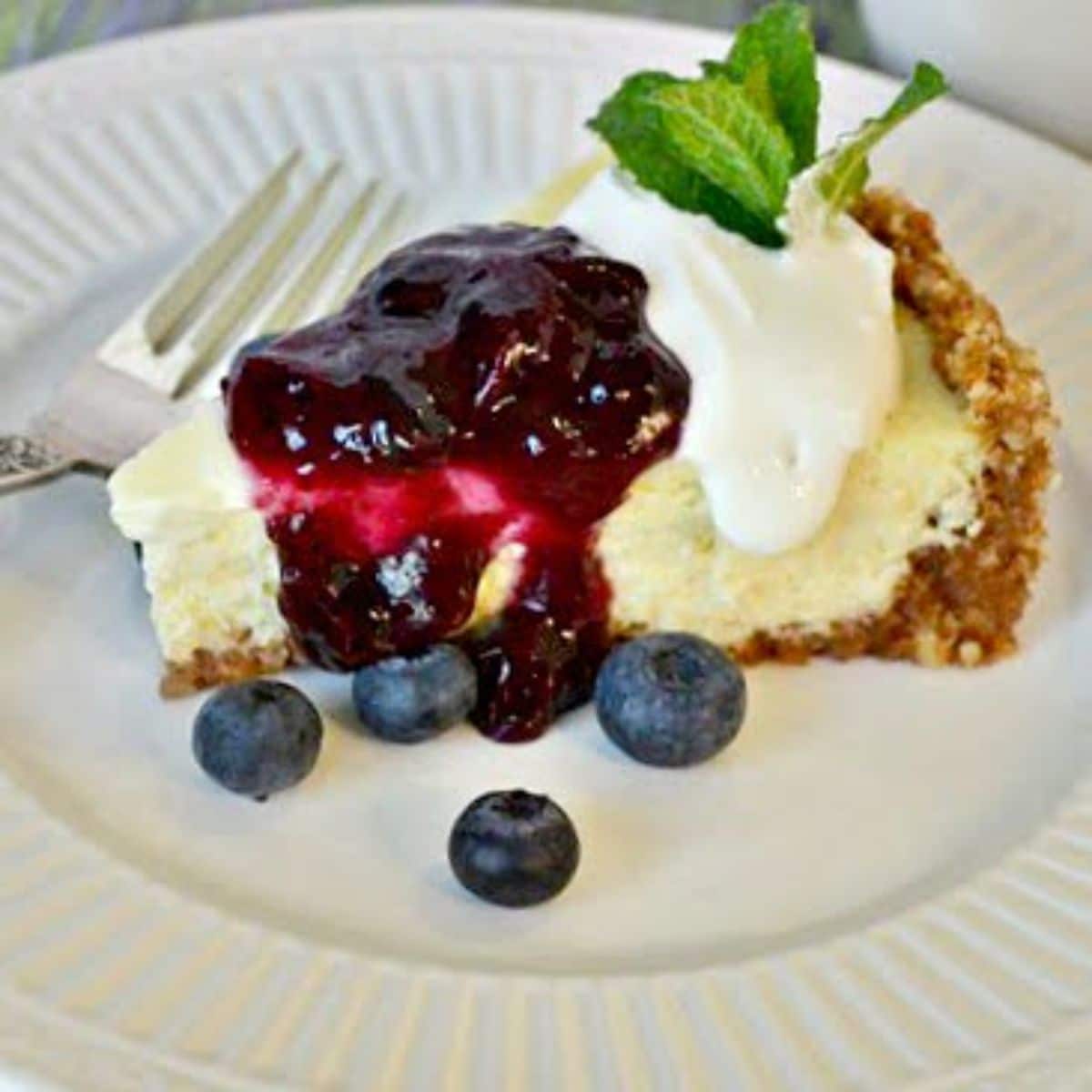 Normally, cheesecakes are relatively mild in flavor, with a hint of sweetness from the cream cheese and crust. This cheesecake recipe uses butter to achieve a saltiness that cuts through the other richness.
Plus, it's easy. Your guests will want you to make this every year when the holidays roll around. You can also choose to serve the slices with a spoonful of sour cream for more acidity and contrast. The pecans add a savory texture.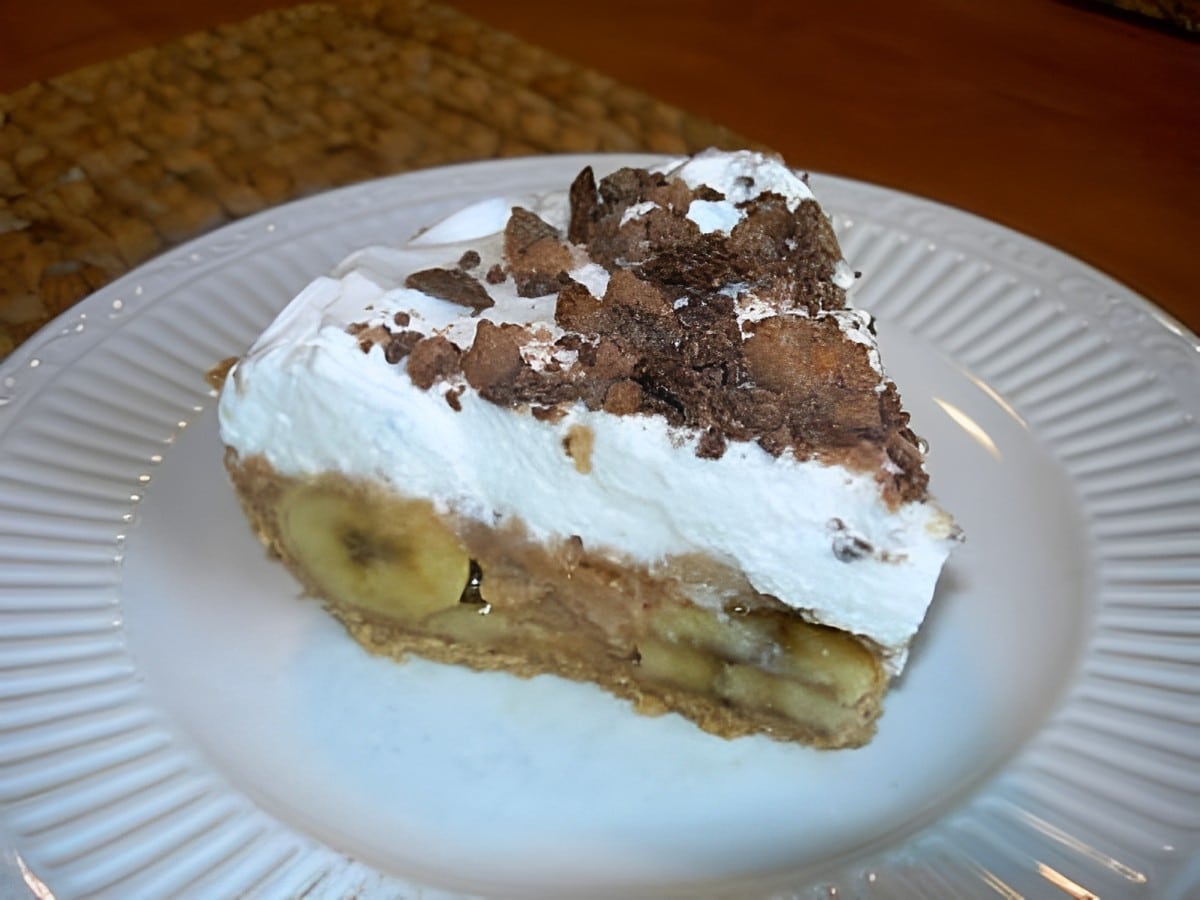 If you're a fan of Heath candy bars, this recipe will be your next go-to dessert whenever you have company coming over. The almonds accompany the bananas for a sweet and salty dessert everyone will love.
Remember to serve the pie chilled and sprinkle crushed-up Heath bars on top if you want additional crunch.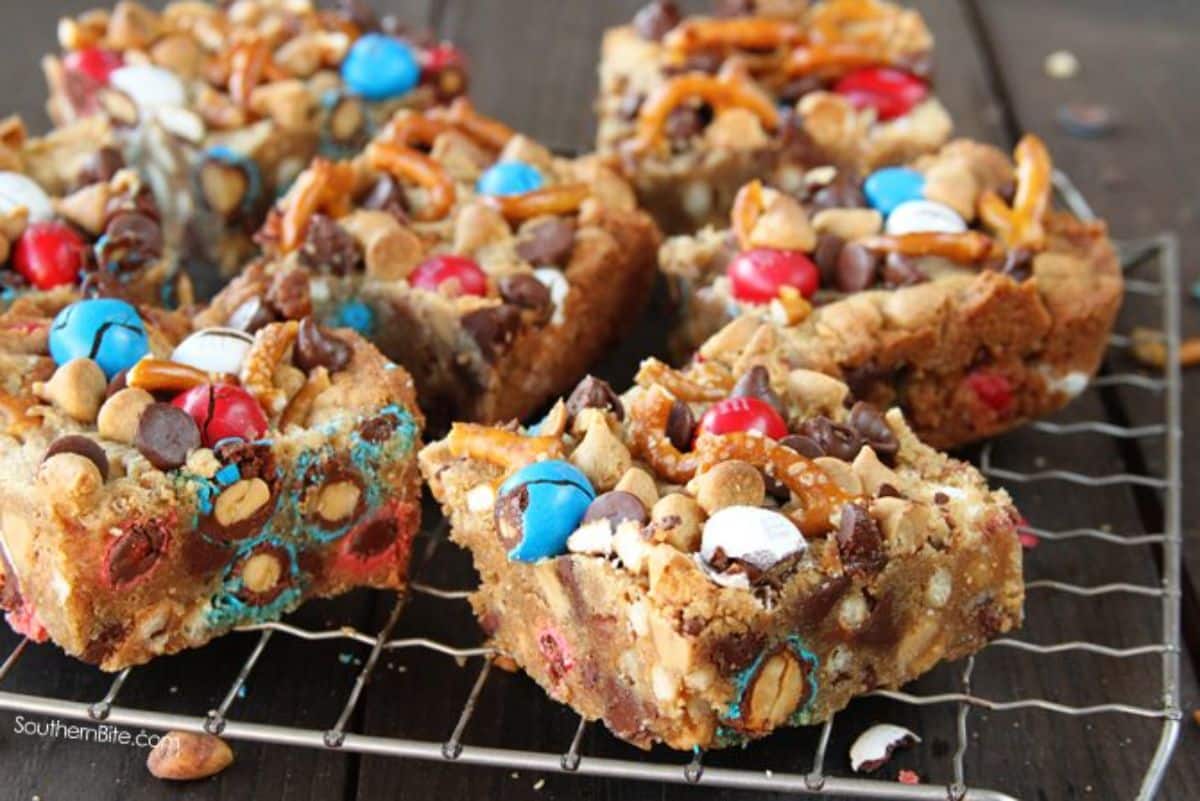 Cookie Monster from Sesame Street had the right idea. These bar cookies are filled with peanut butter, chocolate chips, and pretzels for a satisfying and easy dessert that will have you craving more than just one.
Chewy and rich, you can make these cookies whenever you want an over-the-top dessert.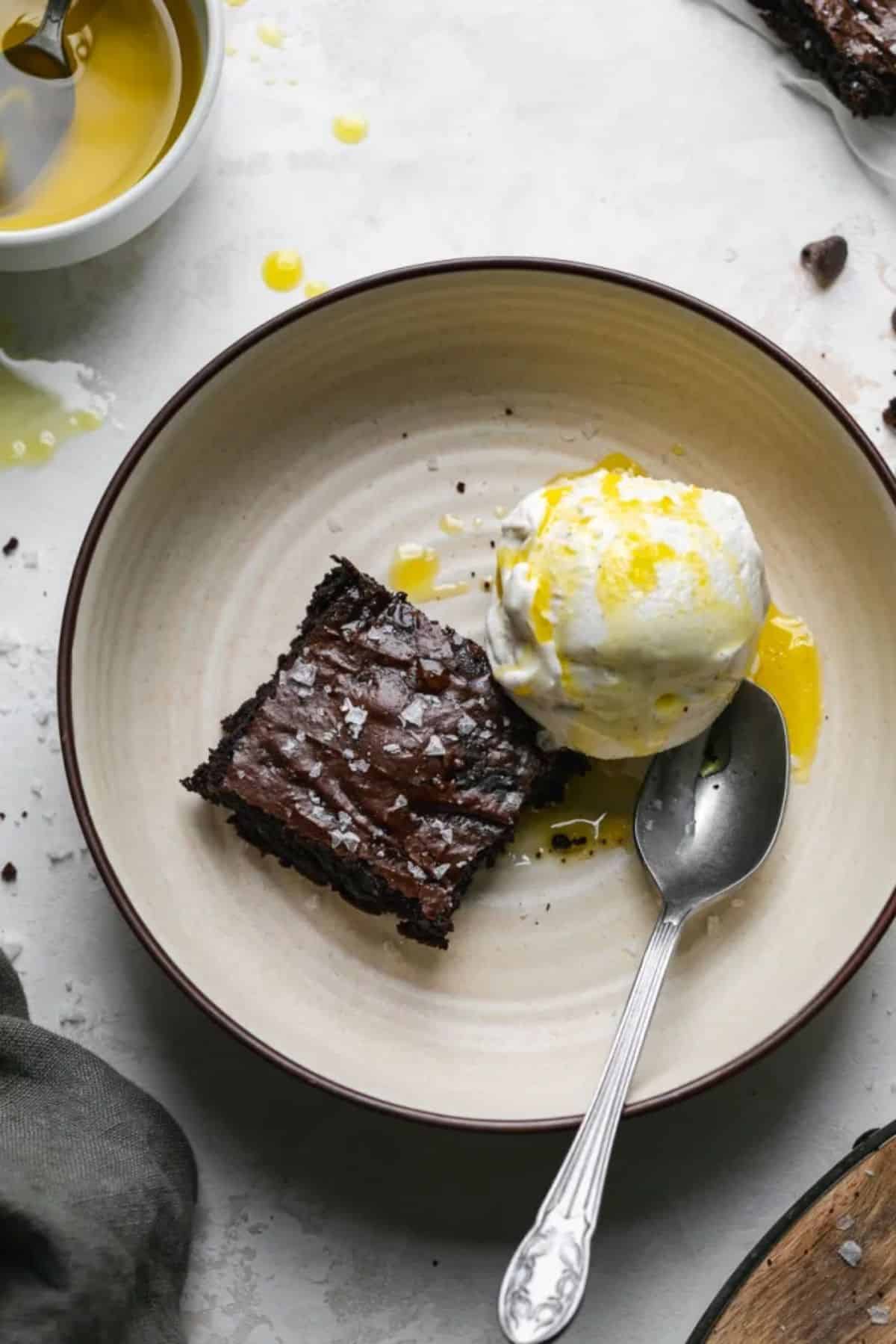 This spin on brownies incorporates two of the best ingredients: sea salt and dark chocolate. The semisweet chocolate chips complement the sharp cocoa powder, while a dash of espresso brings out the richness of the fudge.
You wouldn't believe this vegetarian dessert uses whole wheat flour for a healthier flair after trying a slice.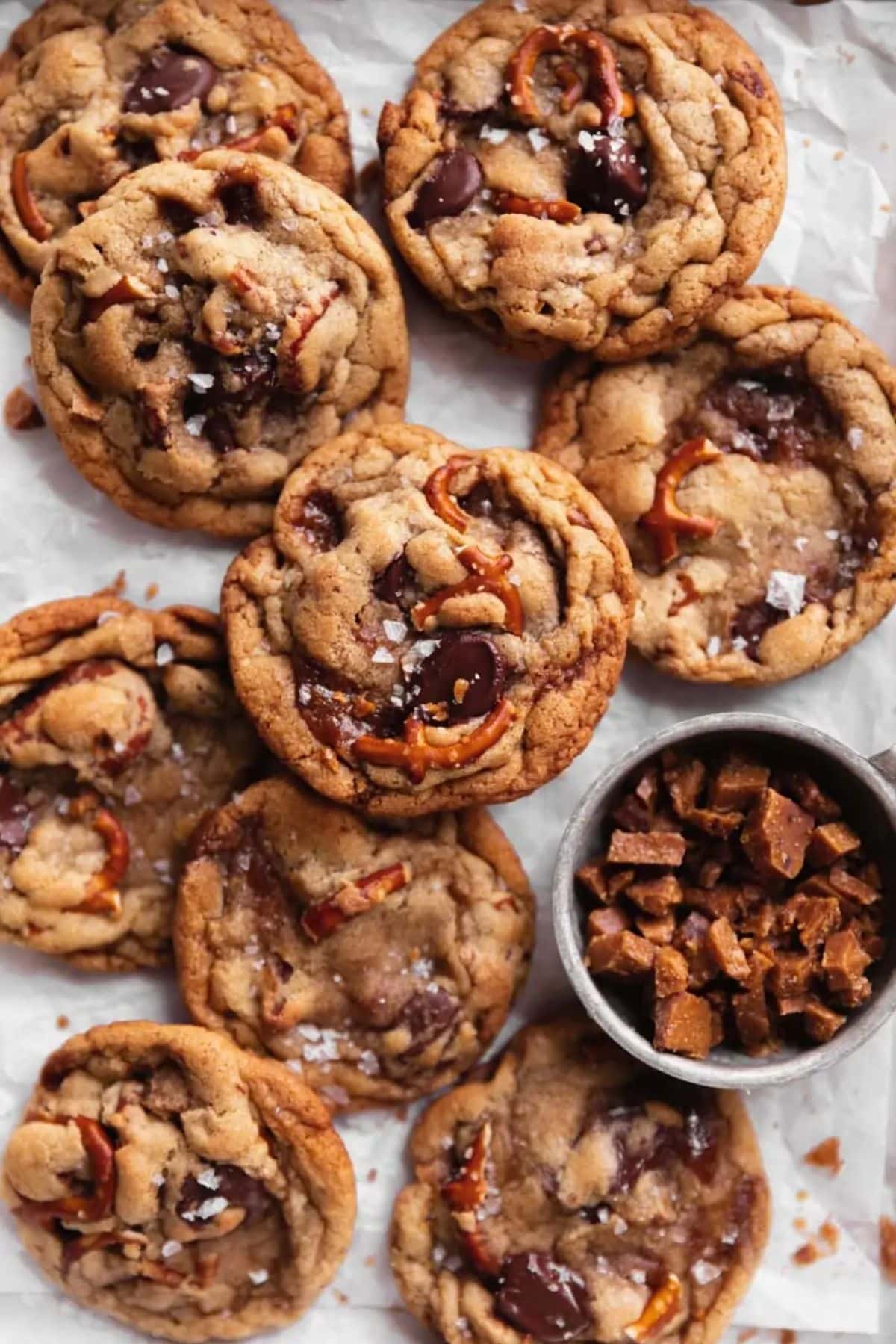 These packed cookies incorporate memorable sweet and salty goodness with toffee, pretzels, and chocolate.
Bake this dessert for quick treats you can throw into your bag before the work day or into your kids' lunchboxes for school. Having only one proves difficult.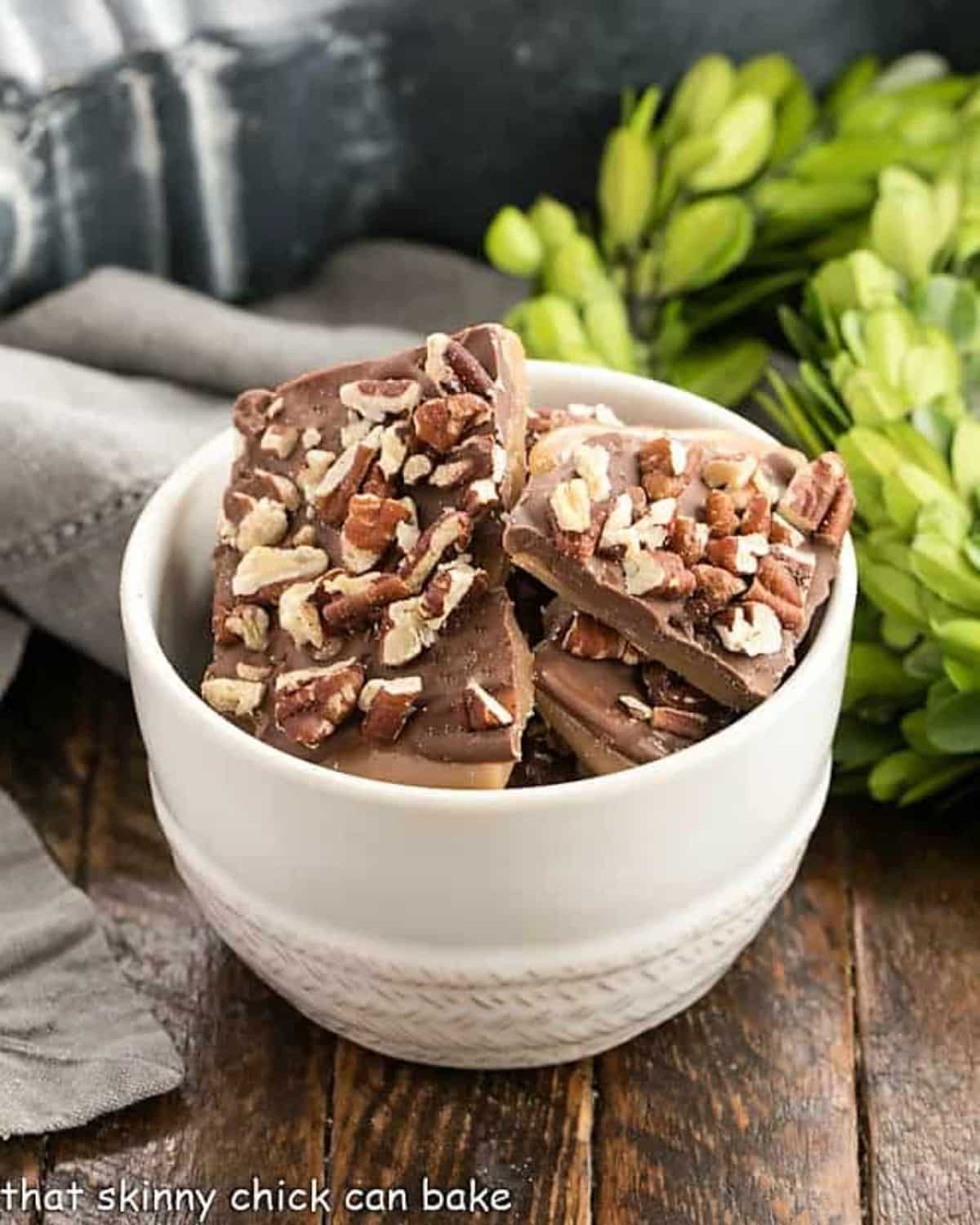 Speaking of toffee, this recipe is no-hassle and gluten-free. The candy is fun and tasty, ideal for the holiday season. Pecans and butter contribute to the salty bite, while milk chocolate and corn syrup add a touch of sweetness.
Pack a few pieces into a colorful individual bag and pass them out to your loved ones around the holidays for a meaningful gift.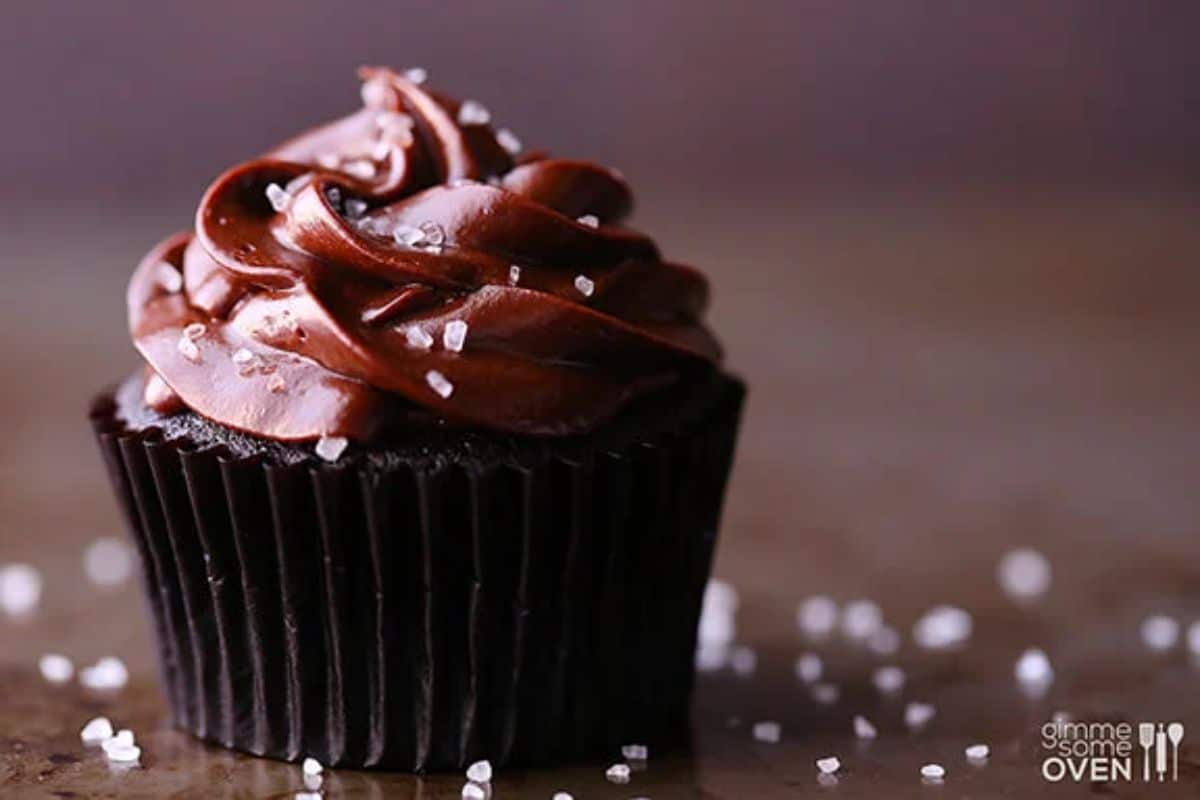 These cupcakes are filling and decadent, using heavy cream in the batter and a ganache frosting to decorate.
A sprinkle of sea salt when you're done baking and cooling the cakes will add a needed punch to the otherwise sugary and chocolatey dessert.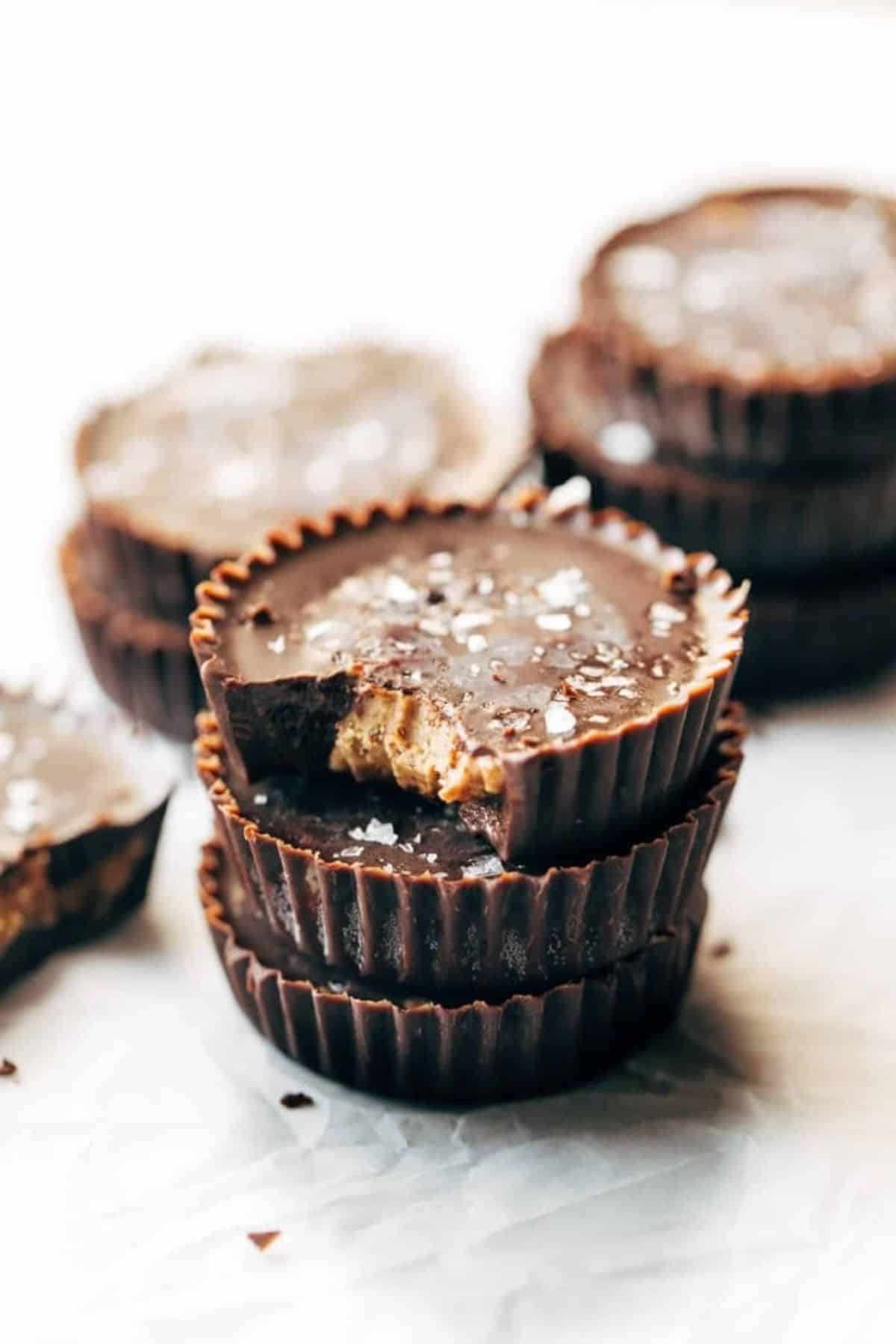 A vegan twist on the classic Reese's cups, this recipe uses almond butter instead of peanut butter for the salty, nutty, and creamy inside. Chocolate and other sweeteners make a healthier and keto-friendly dessert if you need to monitor your diet.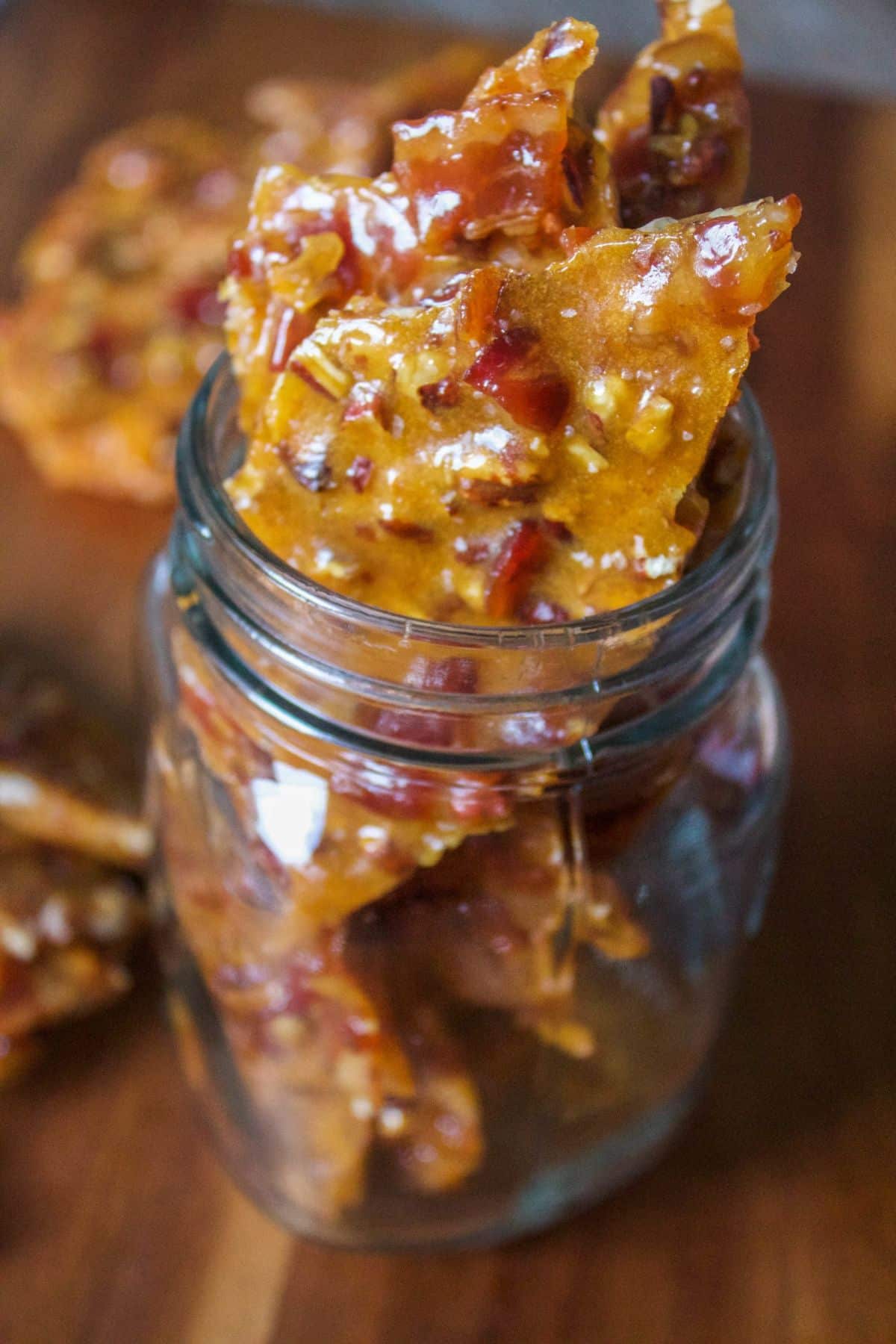 Breakfast lovers will appreciate the smokiness the bacon adds to this brittle. The two sugars contribute to a syrupy tang, and the bourbon provides a splash of liquor to this adult favorite.
Break up the brittle and serve on platters at your next party. We guarantee it'll be gone by the end of the night.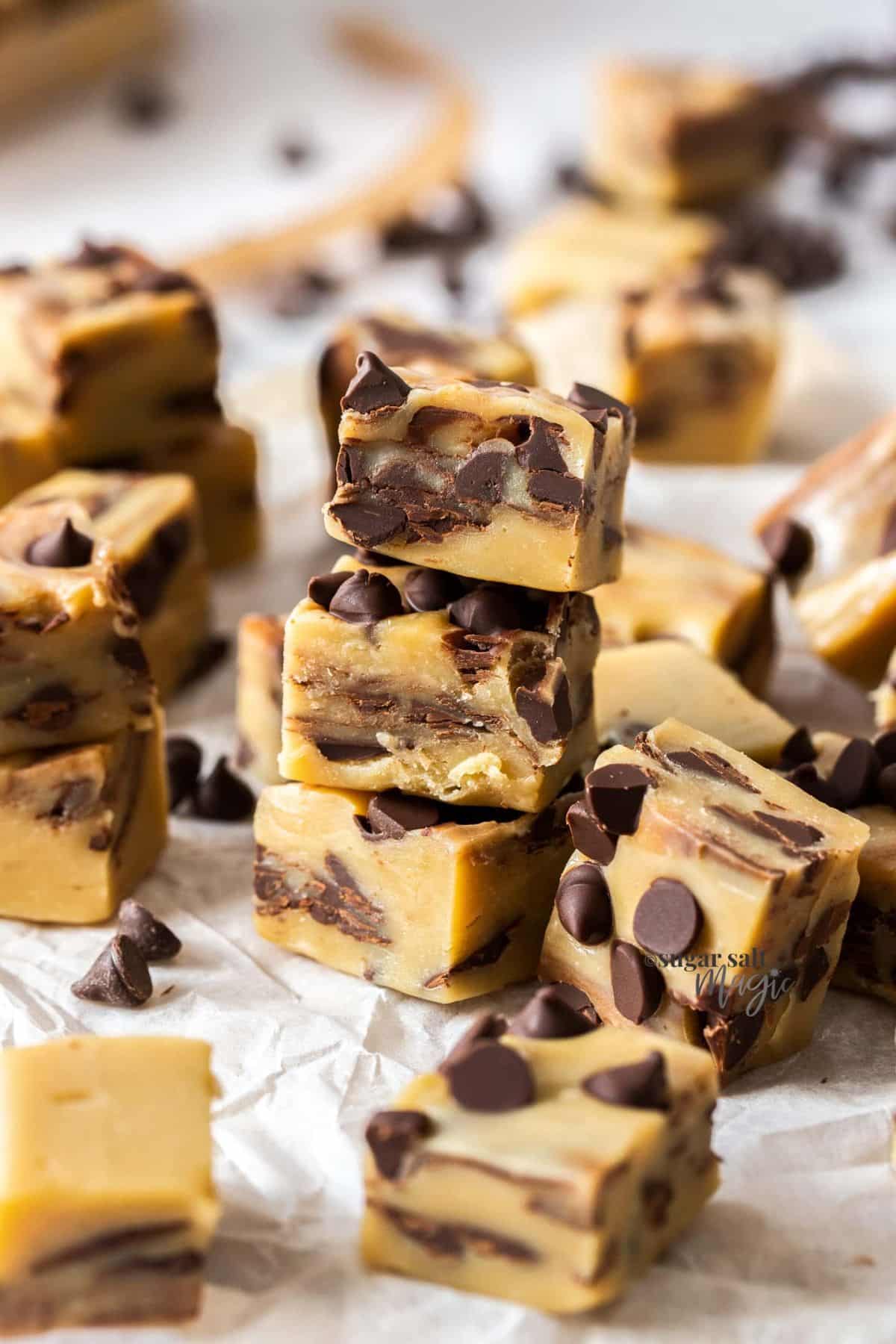 This sweet and salty fudge allows you to enjoy cookie dough without the risk of salmonella from raw eggs. The dark chocolate chips and salt come together again for an awesome blend.
Whip this recipe up in less than half an hour and enjoy a piece (or five).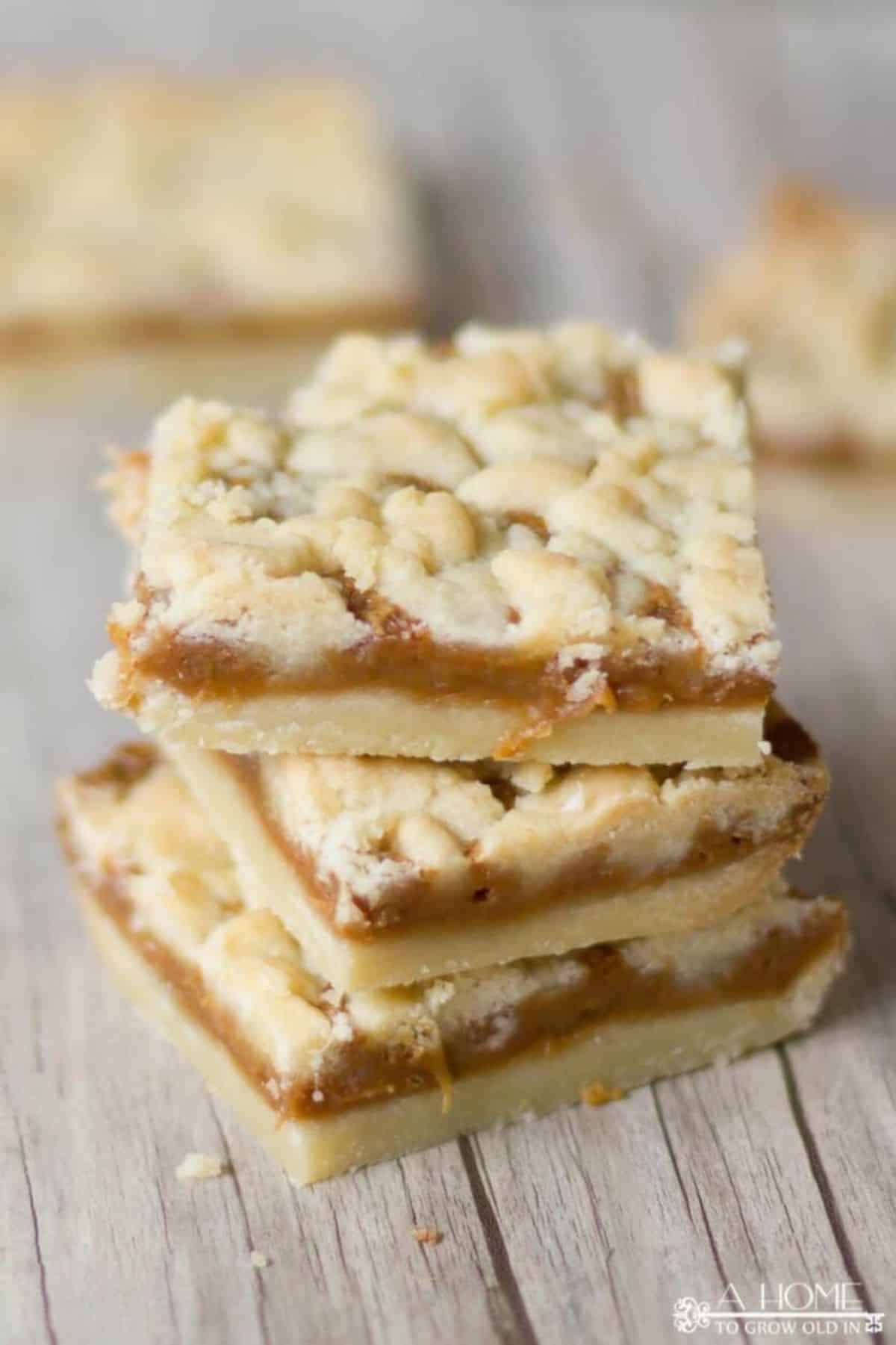 Salted caramel is one of the best combinations, nearly as renowned as peanut butter and jelly. These bars blast your tongue with a buttery and salty bite while the caramel adds a golden brown, candied taste.
Keep this recipe handy whenever you want a dessert that hits all the spots.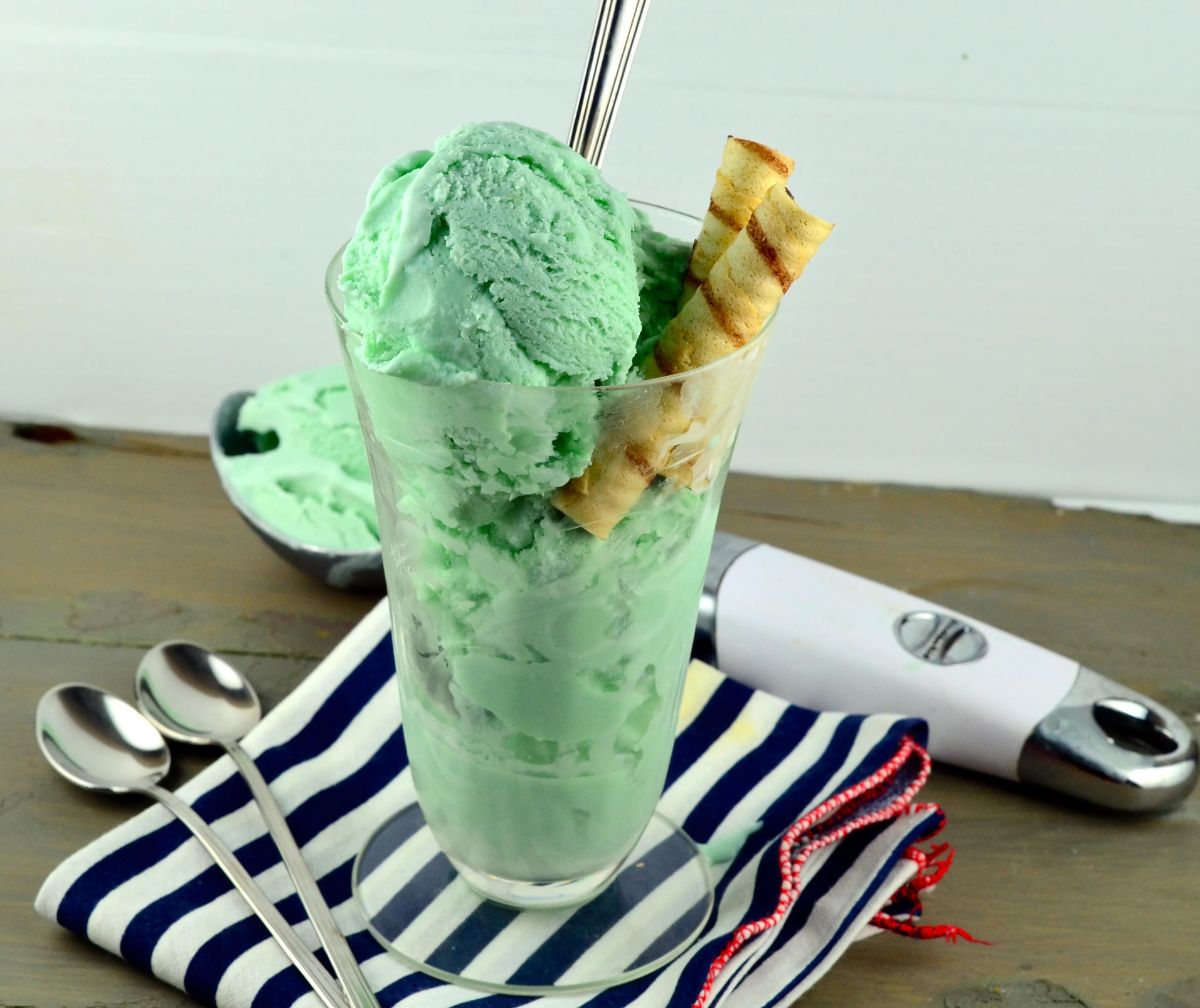 Bring out ocean vibes with this ice cream that combines cream, sugar, and vanilla with a generous portion of sea salt. Blue and green food coloring adds a noticeable pop of color. But you can choose to keep the ice cream neutral.
Even though this recipe takes a few hours to prepare, once ready, eat this ice cream by the pool on hot summer days and feel like you're at the beach getting a tan.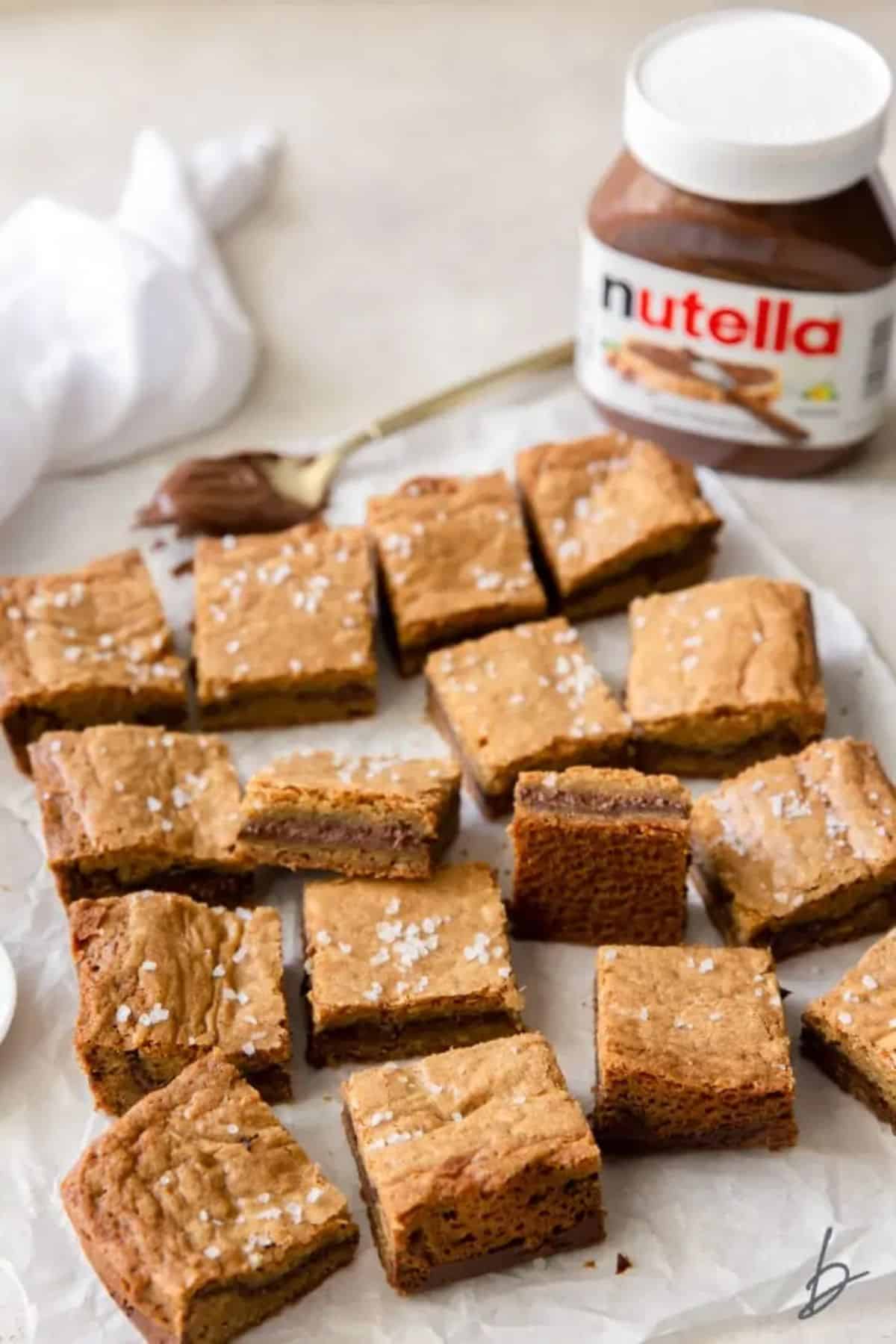 Nutella, salt, vanilla extract, and butter combine for a yummy and simple recipe you can make in under an hour. The blondies are perfectly golden and pack a punch, guaranteed to fulfill your friends when they come over.
Make an extra copy of this recipe for those who want to make them at home.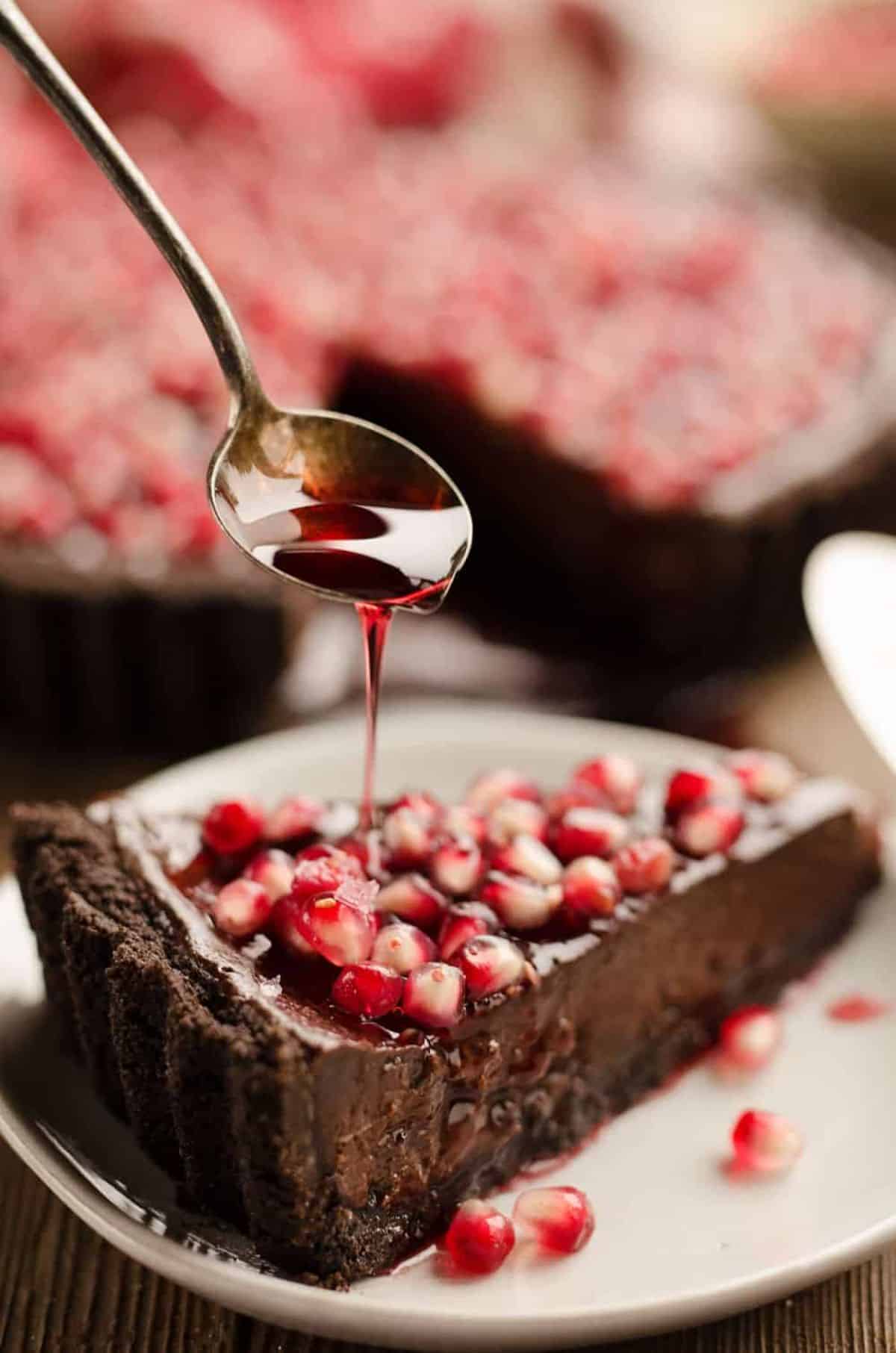 The pomegranates in this tart recipe add color and a splash of tartness that goes well with bitter dark chocolate and sea salt. Ideal for cool months and straightforward enough to make, this pie will become a family favorite in no time.
Serve with a scoop of vanilla ice cream or sweetened whipped cream.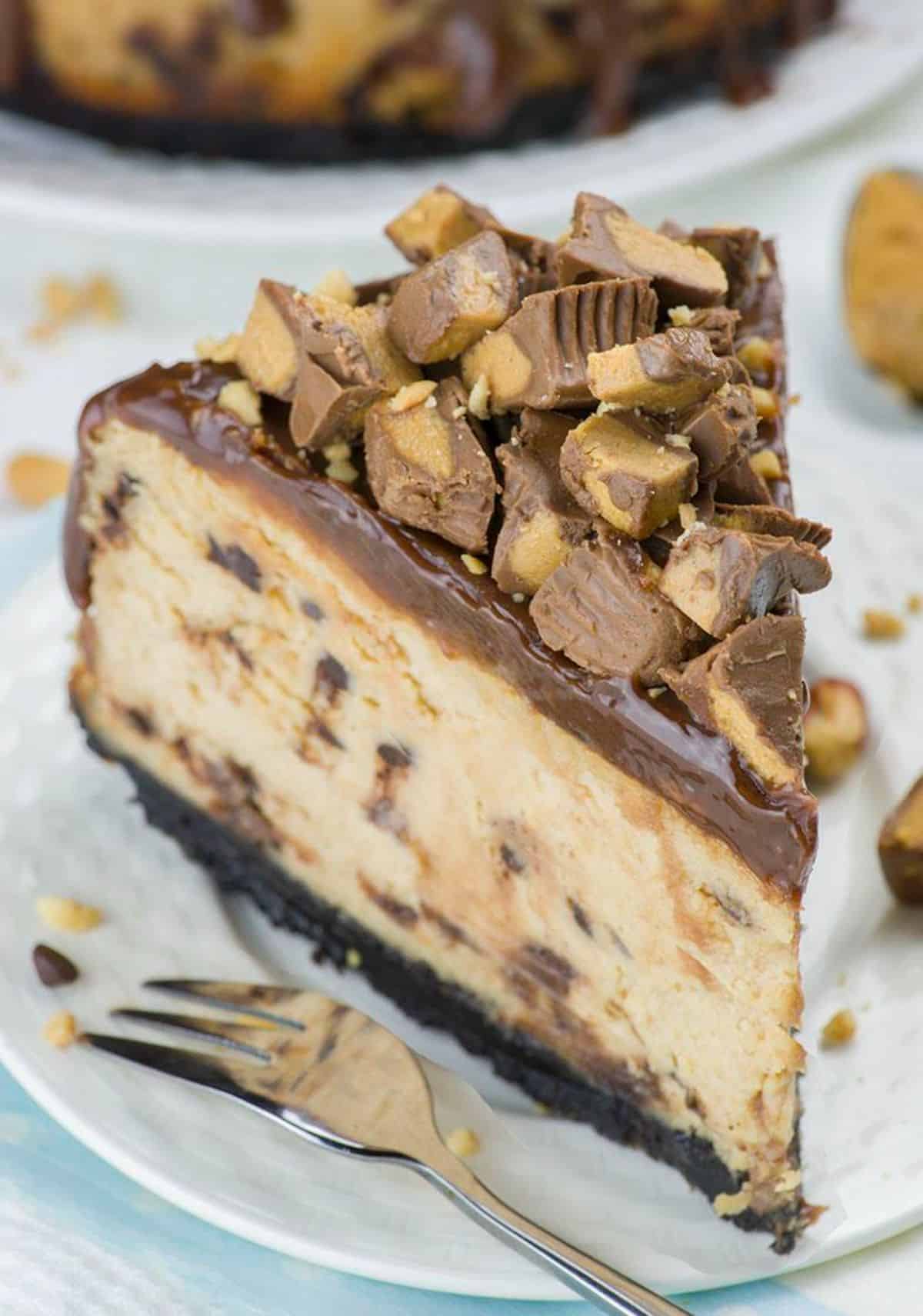 Peanut butter and chocolate are a classic pair, and this cheesecake combines sweetness and saltiness.
The mouthwatering recipe includes cream cheese, Oreo cookies, and roasted peanuts for a delightful experience with ingredients that add texture and flavor.
The sweet and salty trifle uses familiar ingredients we've covered in this article: caramel, chocolate, salt, and plenty of dairy. This satisfying dessert scratches the itch for something luscious after a savory meal.
Present this dish in a fancy glass and impress your family when they visit for dinner.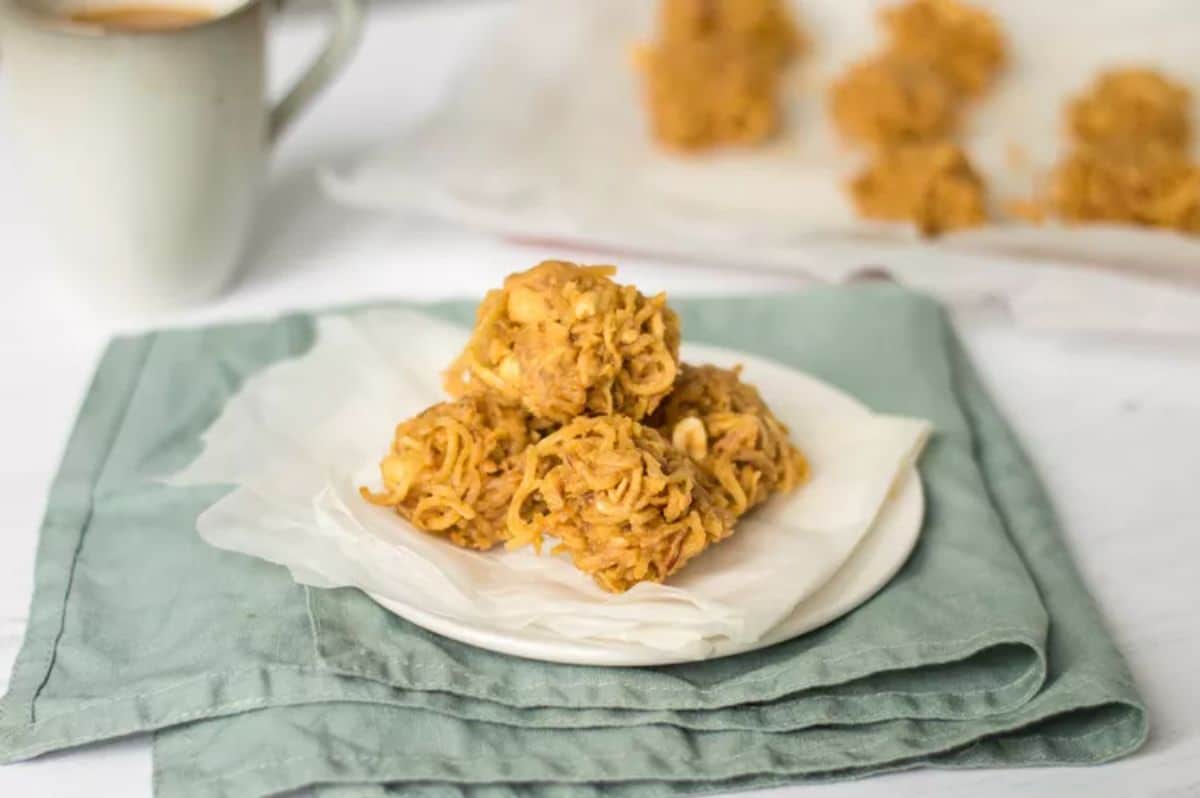 This perfectly sweet snack is amazing to pass around before or after a holiday dinner.
They're super simple (prepped in under ten minutes) and use only four ingredients. The peanuts and butterscotch go well together, and the chow mein noodles make an addictive crunch.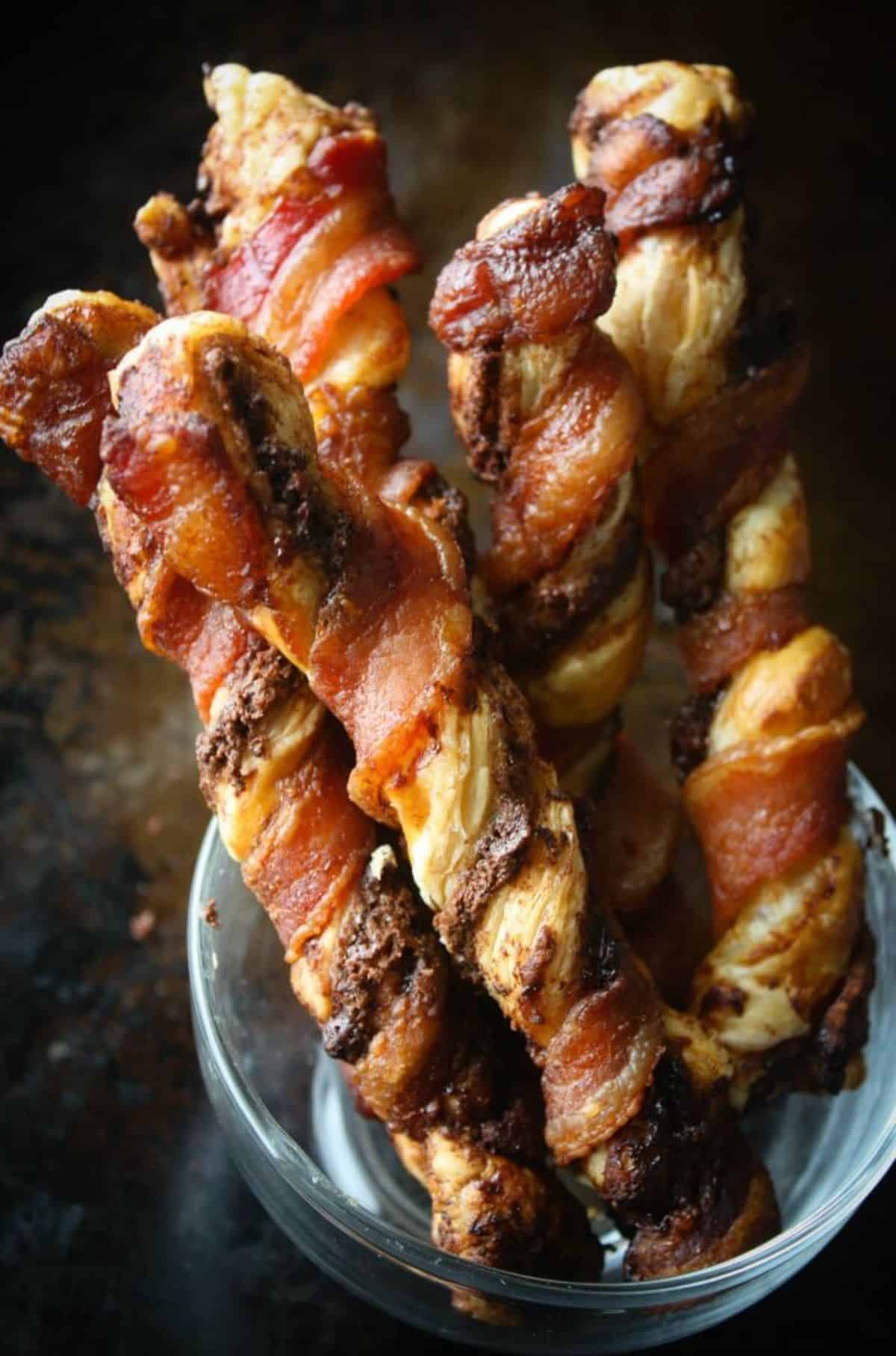 The second recipe on this list to include bacon, these pastry twists are smoky and chocolatey and only need a few ingredients and about an hour of your time.
Serve as an appetizer or dessert for a salty but sweet finish. The one-of-a-kind appearance and combination will have your guests trying more than just one.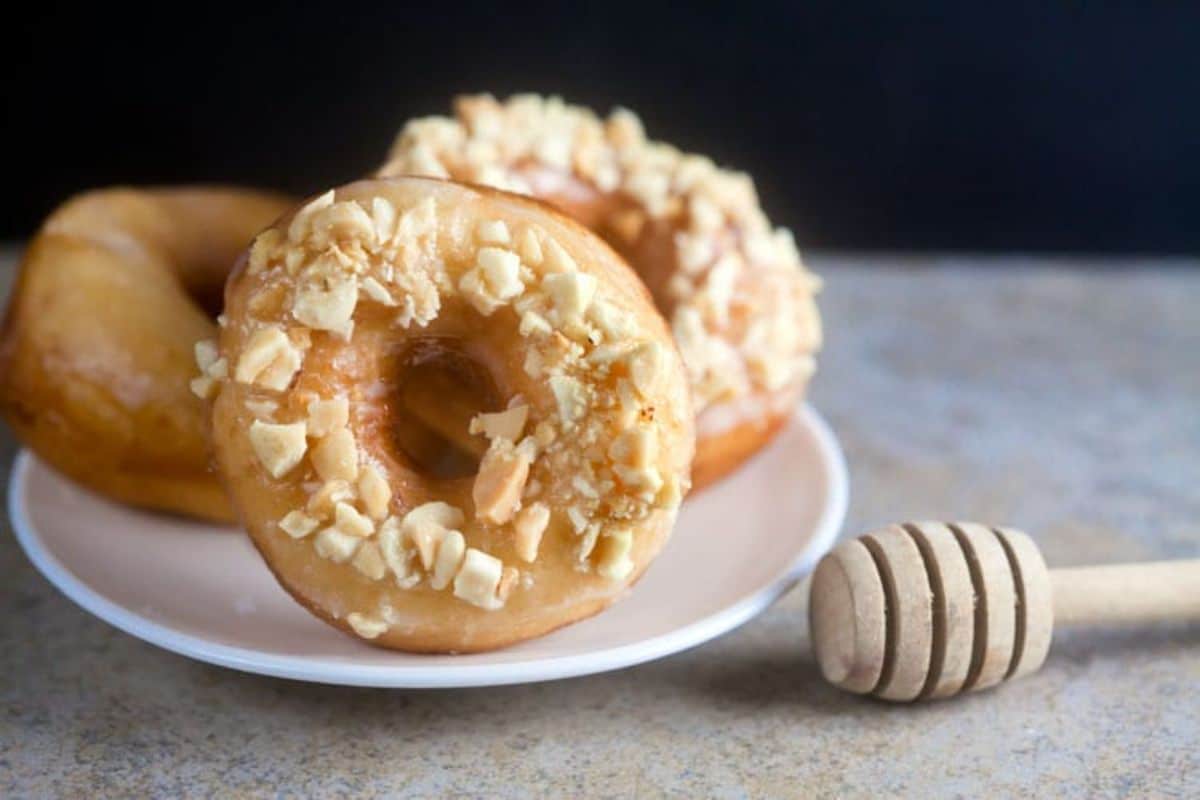 Peanut butter and honey? Not peanut butter and jelly? It's safe to say both are tasty with salty and sweet notes.
Doughnuts might seem a little complicated with the frying process, but you can do it! The final product looks super cute with chopped peanuts and a sweet glaze that look and taste amazing together.
Peanut butter lovers will adore this recipe, while those with allergies should steer clear. Regular butter and marshmallows contribute to a rich, nearly fudge-like consistency. Gluten-free dieters can indulge in these candy bars without worry.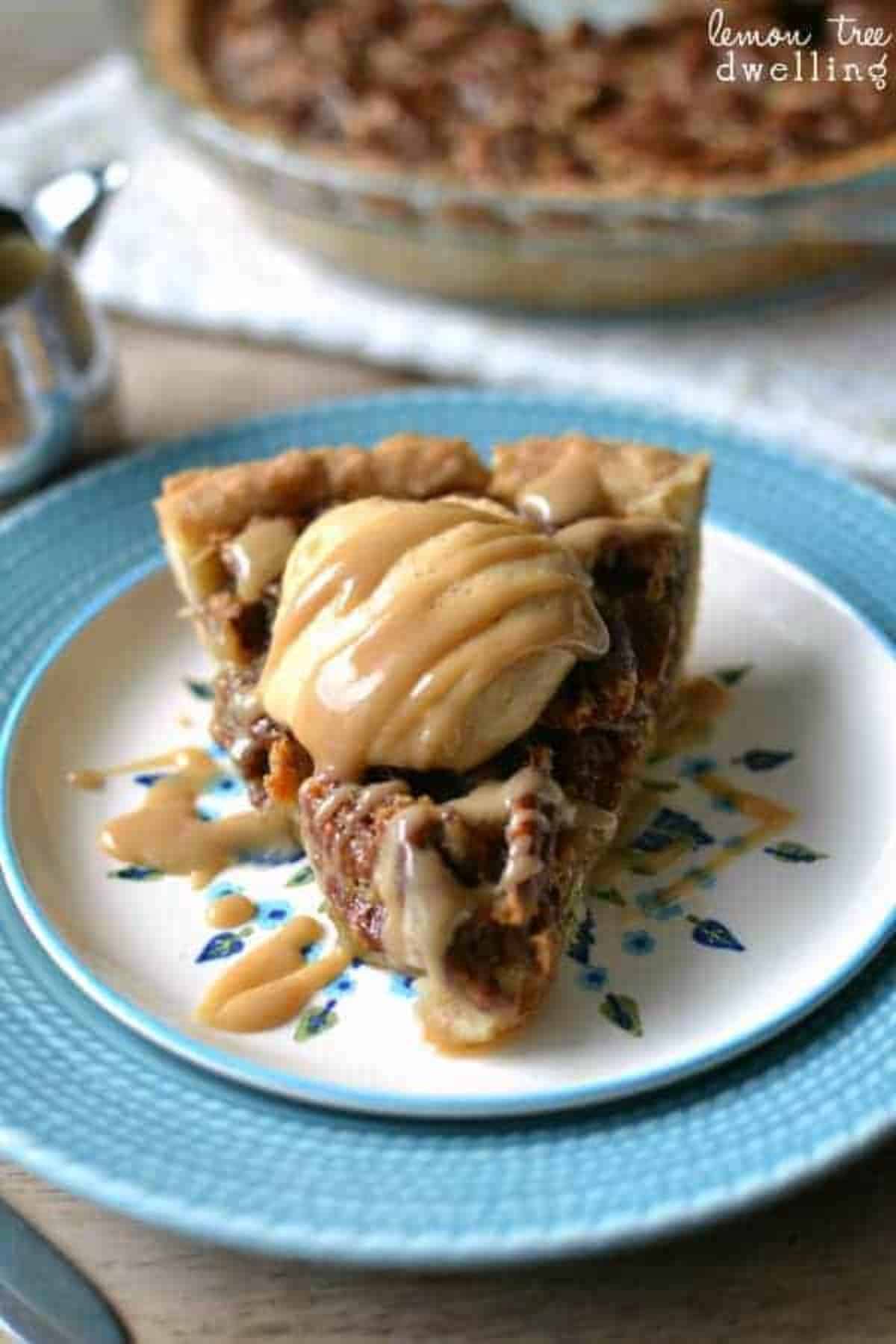 This pecan pie has the typical Thanksgiving aromatics and incorporates delicious caramel. A sprinkle of salt contrasts the gooey sauce.
Diverge from the boring desserts around the holidays, and try this one next to add some spice to your family get-together. You'll take the spotlight with all the praise.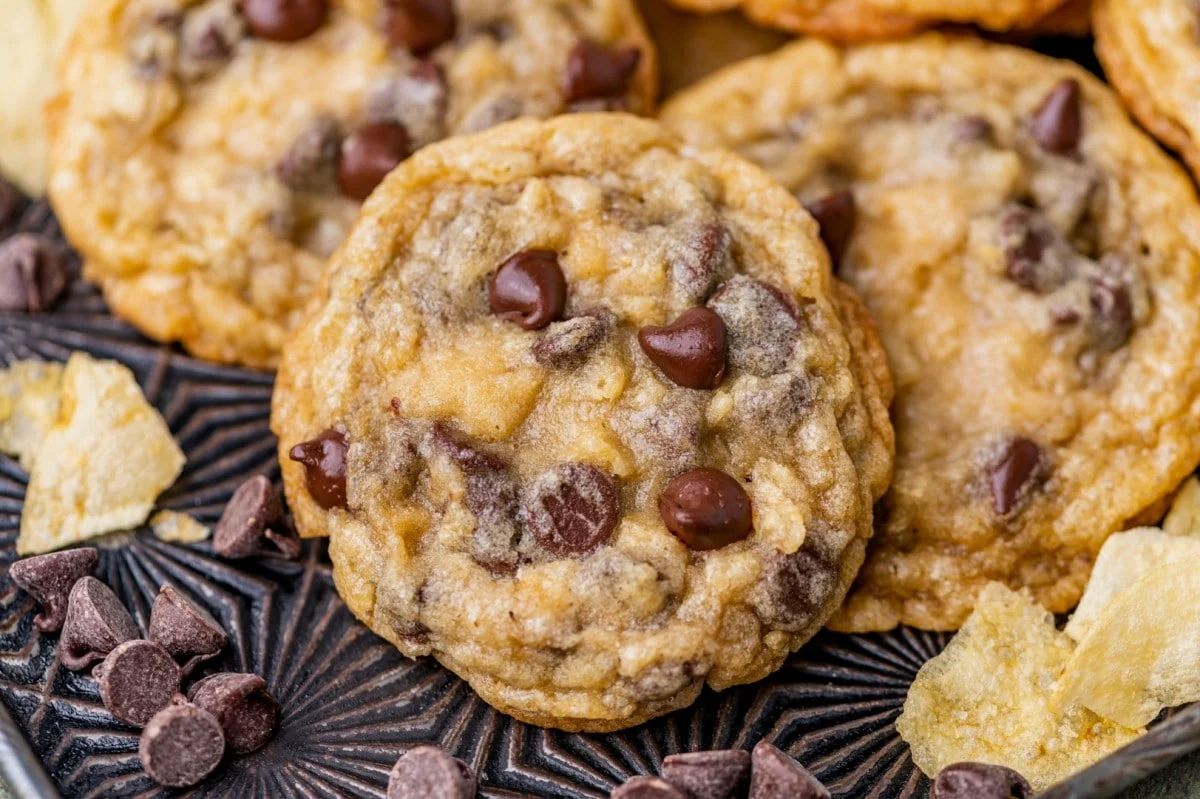 Say you want a sweet treat after eating your sandwich for lunch, but you also crave the salty goodness of potato chips. These cookies check both boxes.
The recipe seems a little weird, but you'll love the combo once you taste these goodies with melted chocolate and an unmistakable potato crunch.
Macarons are a little daunting and require a lot of preparation, but anyone can follow this recipe. Enjoy the light and airy cookies with an eye-catching appearance and amazing marriage of chocolate, salt, and caramel sauce.
Fill the macarons with fluffy buttercream for extra flavor and mouthfeel that complete the dessert nicely.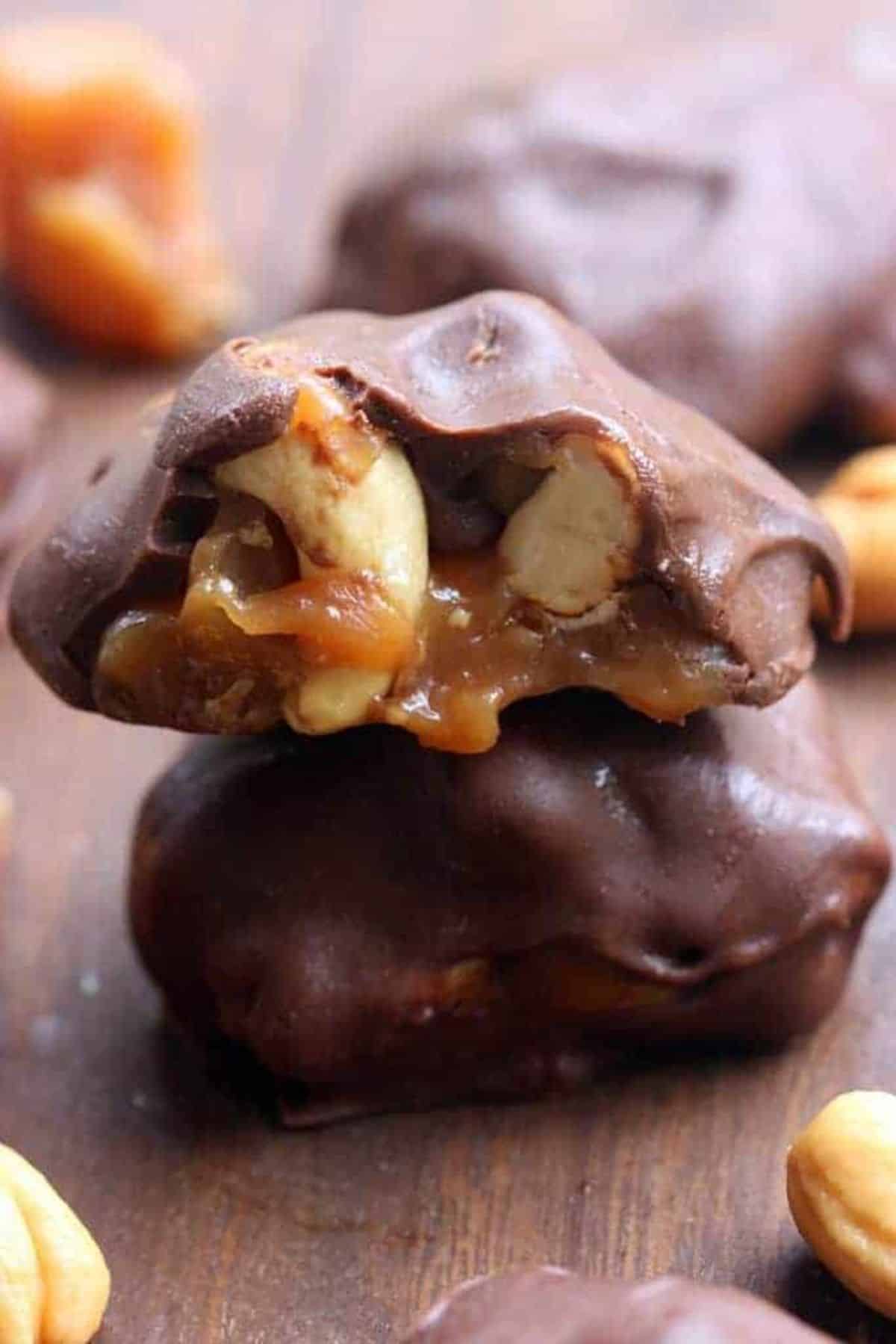 These cashew clusters only use three ingredients and take a few minutes to make. People of all ages will love the portable desserts as they mingle, nosh, and talk. Serve on top of a napkin so the chocolate doesn't go everywhere.
Vegans can eat these clusters as well, seeing they don't include any animal products. Keep this recipe bookmarked for year-round parties.
Snickers fans, unite! You'll appreciate the tastes and sensations of this pie, filled with apples and topped with a heavy layer of chocolate and peanuts.
The marshmallow fluff mixed with peanut butter mimics the nougat of the candy bar. One slice will satisfy your hunger for a sweet and salty dessert.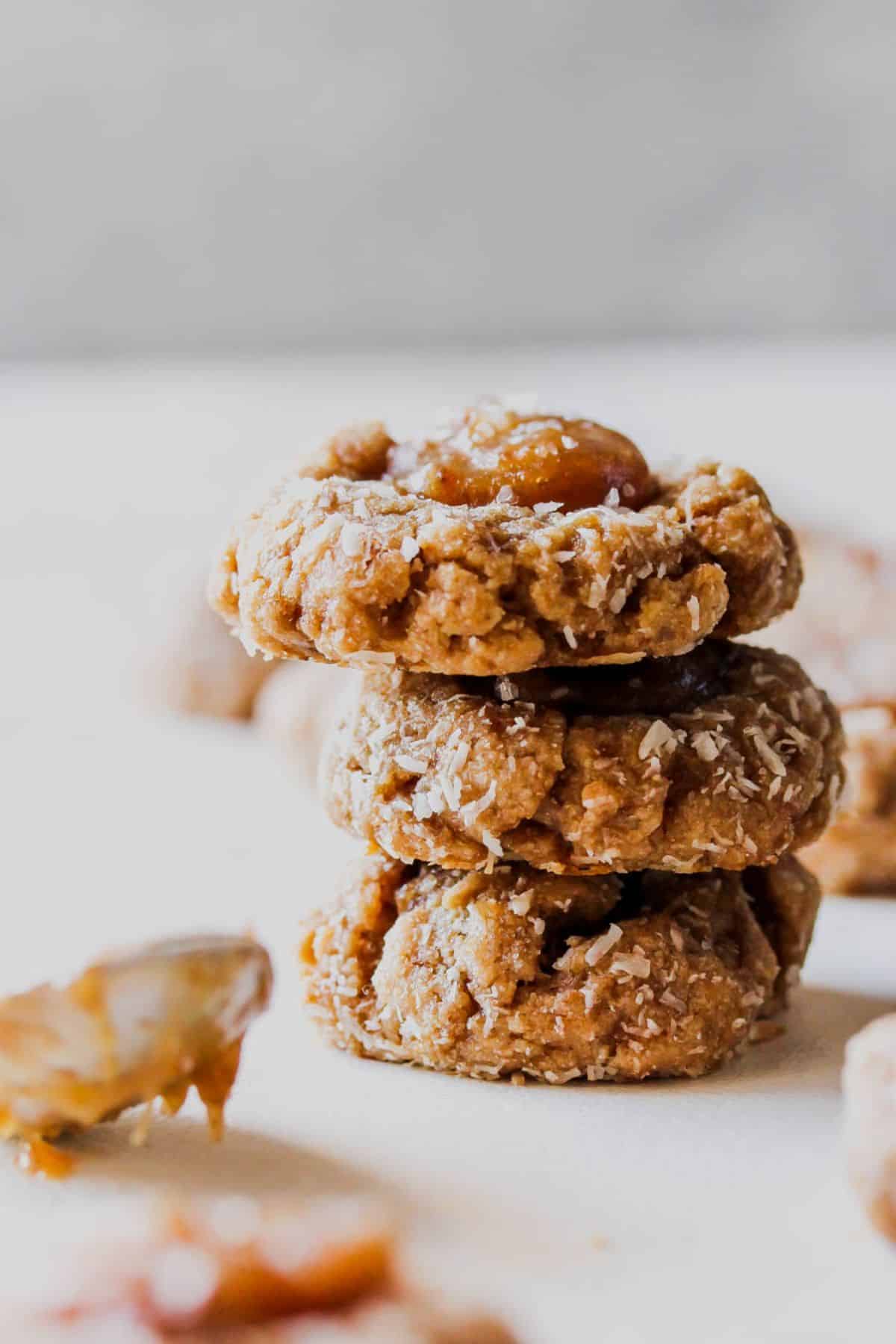 Those with plant-based diets can still indulge in wonderful desserts. These thumbprint cookies use lighter ingredients for a contrasting experience completed with coconut, dates, and sea salt.
This recipe opts for cashew milk, but swap your preferred non-dairy alternative for a subtle change.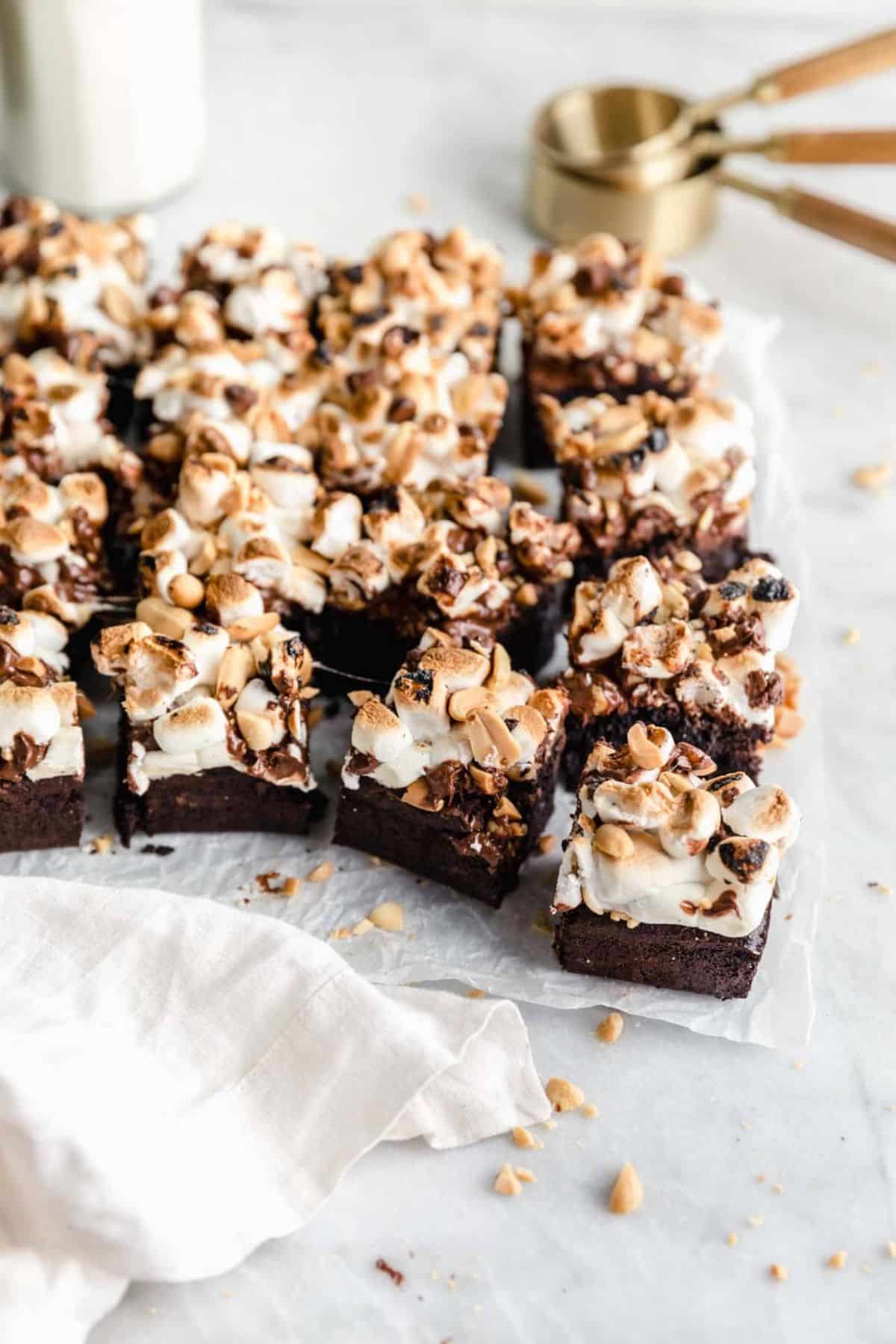 Pair Rocky Road ice cream with these brownies if you can't get enough salty desserts. Peanuts, chocolate, and marshmallows mix for a wild but addictive experience.
Also, these brownies look incredible served on a plate with a chunky, toasted top. No one will be able to resist.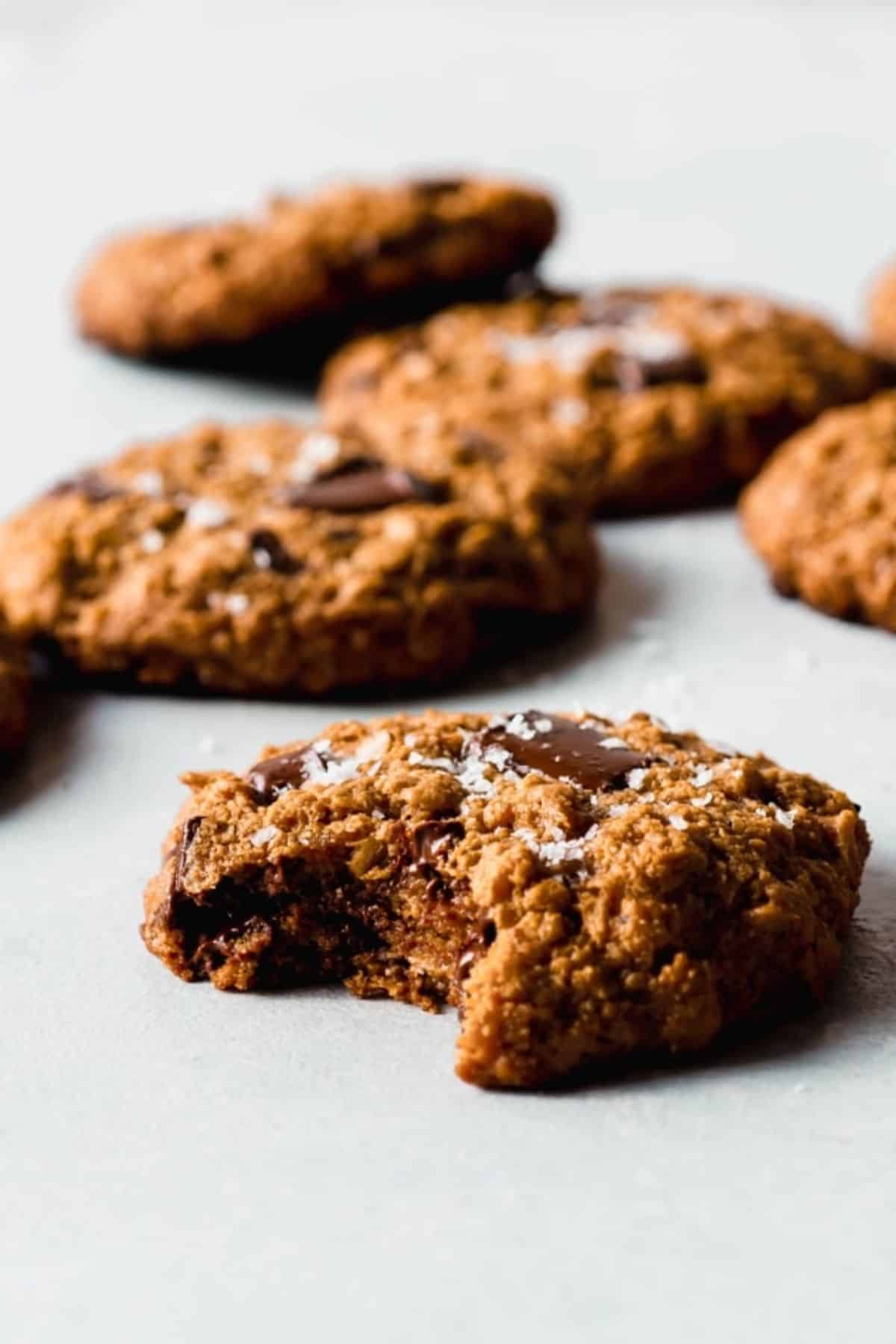 Those who don't eat gluten can still consume this dessert. Gluten-free dieters will appreciate the consistency of these sweets. Salt, vanilla, and coconut add finger-licking deliciousness to the cookies.
If you follow a specific eating regimen, resort to these cookies when you need chocolate to curb your sweet tooth.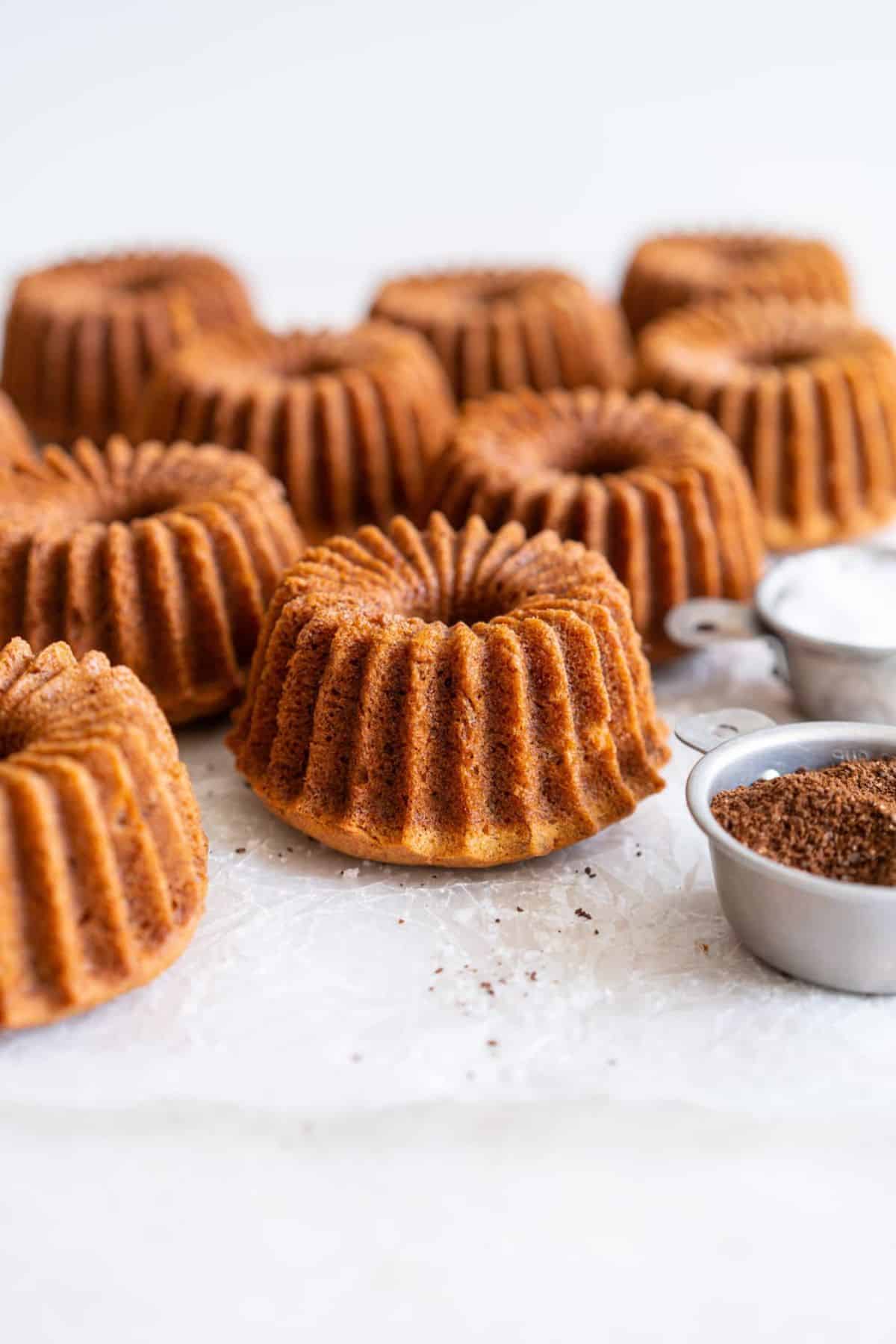 The coffee caramel topping adds some saltiness to the completed bundt cakes. These cakes are great when you need to make several desserts for multiple people who like after-dinner sweets without the heaviness of chocolate.
The fruitiness goes along nicely with the other ingredients, like vanilla, reminding us of banana bread.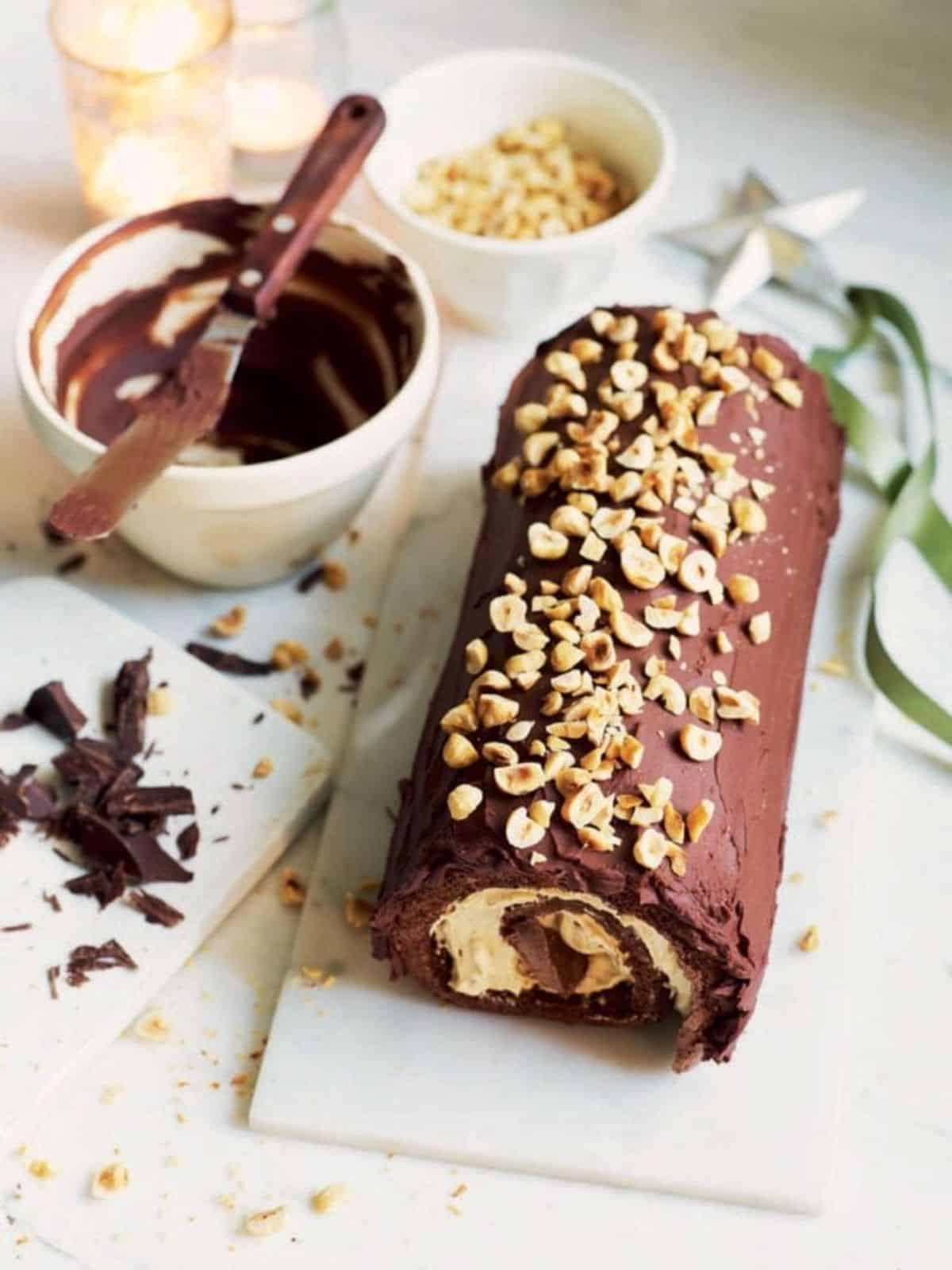 A Swiss roll is a unique twist on a regular cake and is a gorgeous centerpiece at any party. This recipe uses dark chocolate, salt, and hazelnuts to decorate and add additional pizzazz.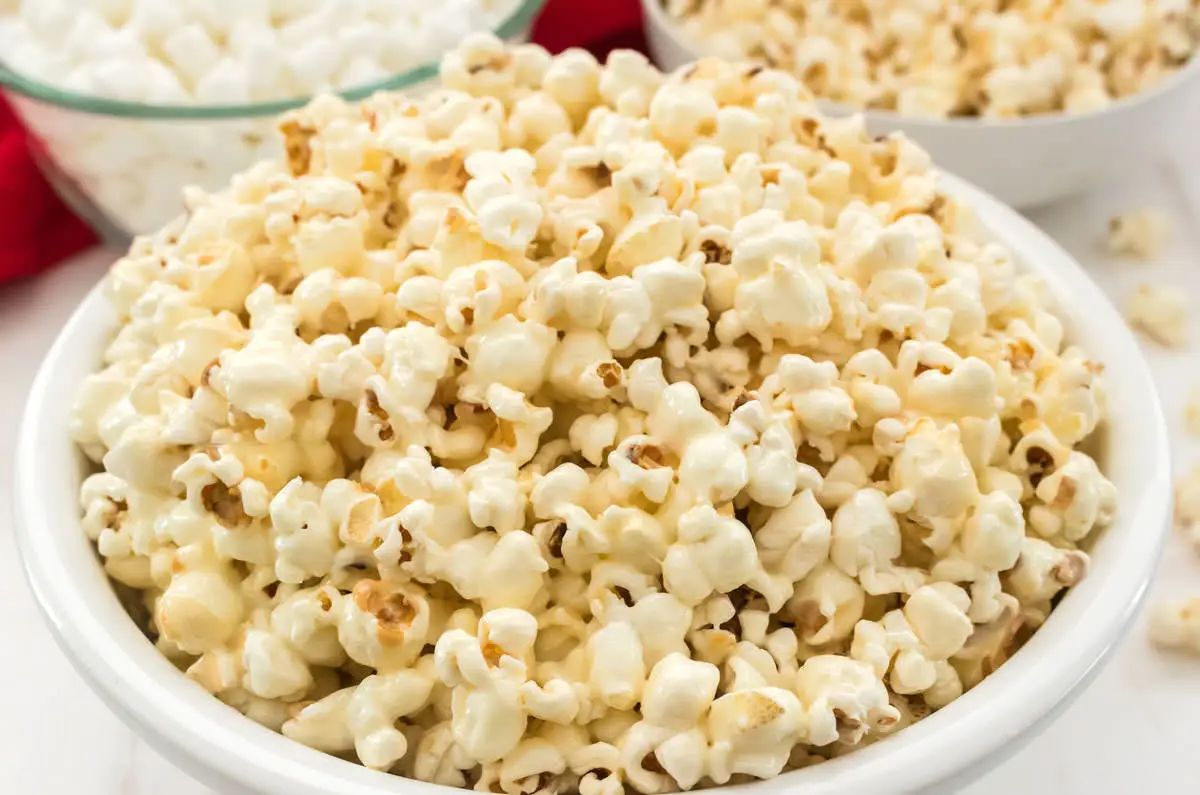 A sweet and salty snack to accompany movie night, this marshmallow popcorn only requires a few ingredients and takes under thirty minutes to get ready.
You'll want to double the recipe if you have a few kids with after-school munchies. Alternatively, take a small bag for a fun dessert on the go as you picnic or hike.
Conclusion
We listed countless salty desserts in this article, and hopefully, you found one or two that stood out to you. Try them this week sometime when you want dessert, and share them with your family or friends to get them excited about cooking more.