Mushrooms are a unique and versatile ingredient loved by vegans, vegetarians, and meat-eaters alike. Their spongy, squishy texture and meat-like taste make them a popular meat alternative.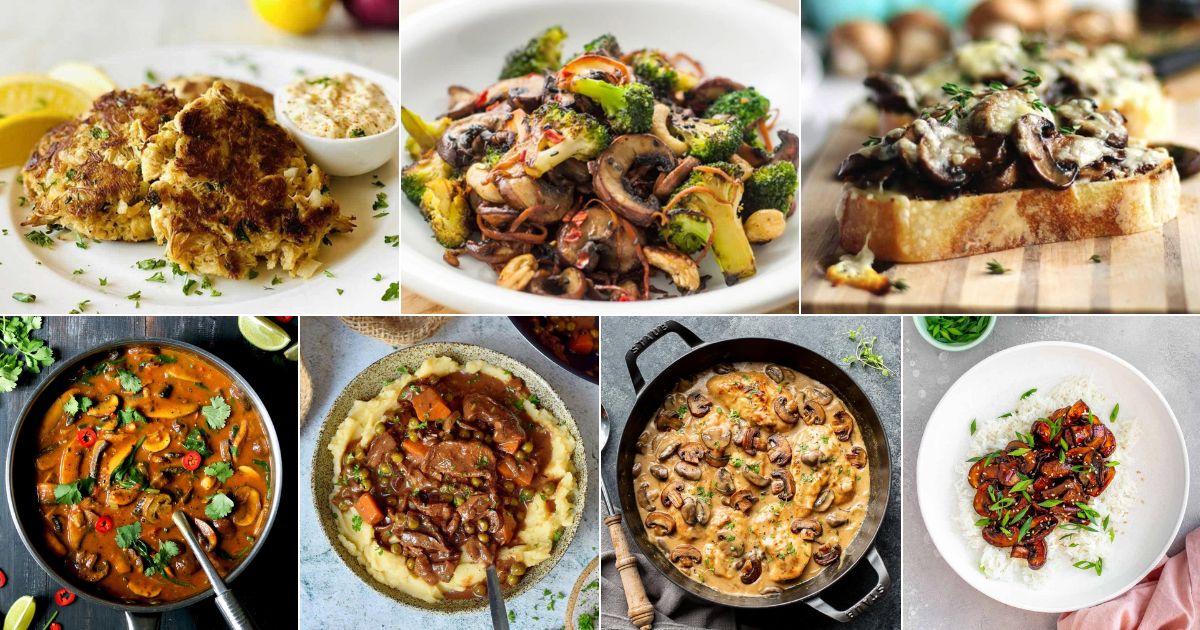 Although mushrooms are not classified as vegetables since they are fungi rather than plants, they are often grouped with vegetables in the context of food.
Here are 31 recipes using a lot of mushrooms that are delicious and easy to make. No matter your diet, if you are a mushroom lover, we hope you can find a recipe that speaks to you. Let's dive in!
Contents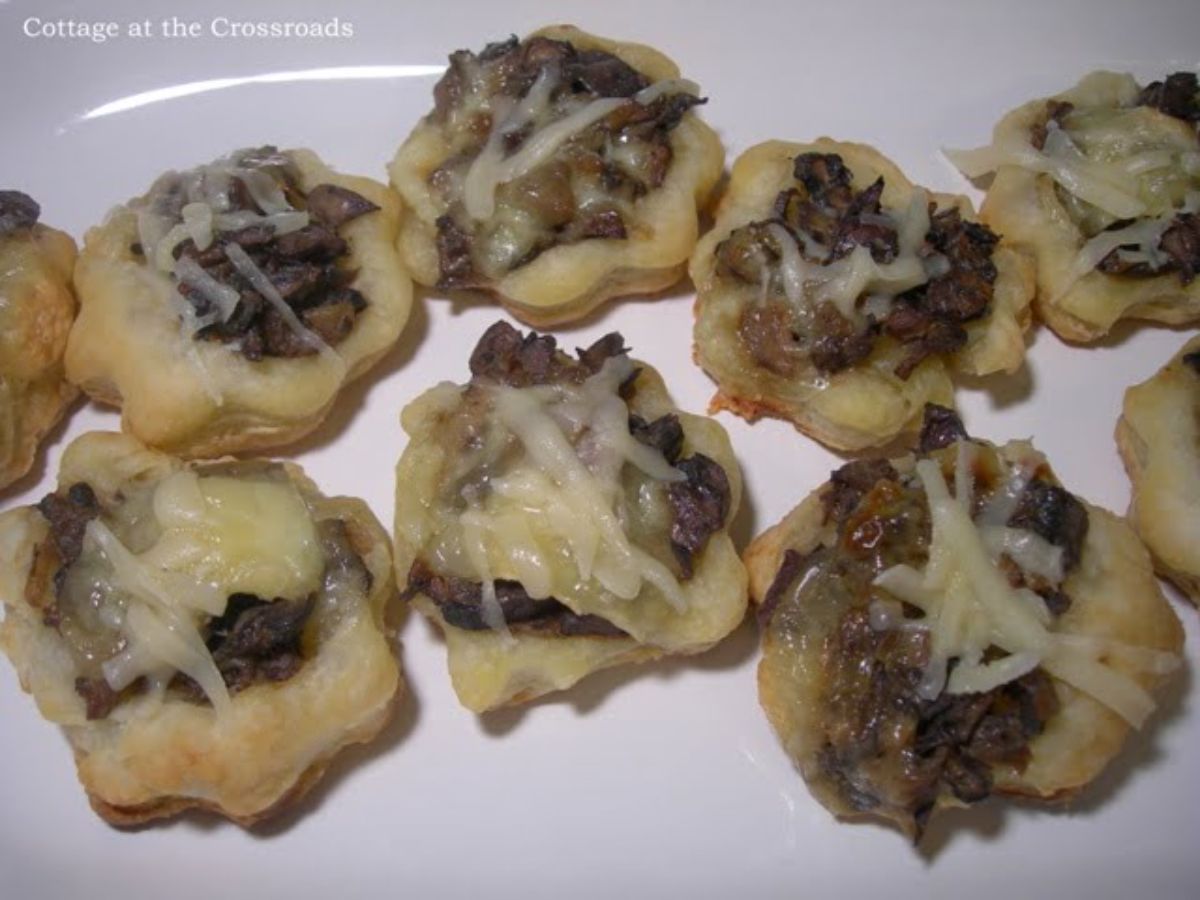 Indulge in the delightful flavors of Mushroom Puffs, aptly named after the flaky puff pastry that envelops them. This appetizing dish combines brie cheese, onions, Pinot Grigio, and heavy cream to create a rich and creamy filling, perfect for any dinner gathering.
For a touch of personalization, cut the puff pastry into your preferred shapes. While the original recipe features charming flower cutouts, feel free to choose a different cookie cutter to match your desired presentation.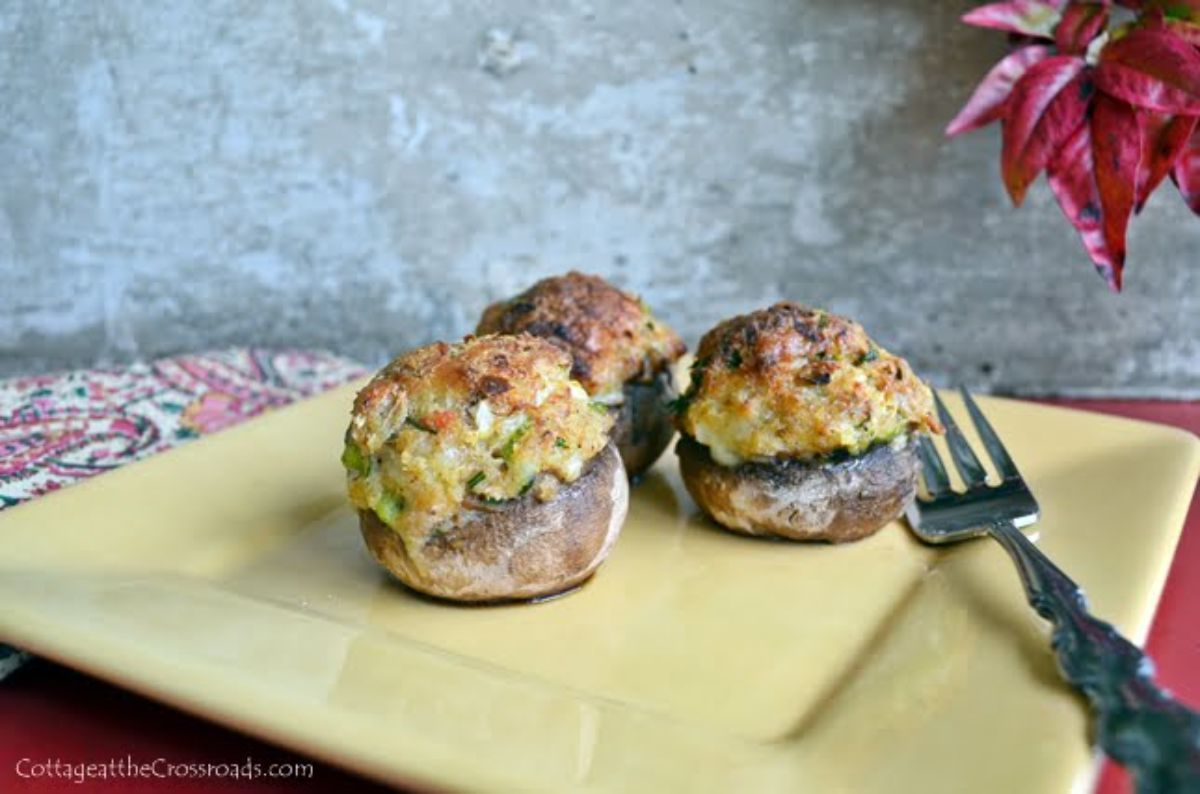 This exquisite recipe takes the meaty-tasting mushrooms to new heights by filling them with a delectable combination of fresh crab meat, pimento cheese, zesty lemon juice, white button mushrooms, Gruyere cheese, and a touch of cooking sherry. The result is a symphony of bold and rich flavors that will leave your taste buds yearning for more.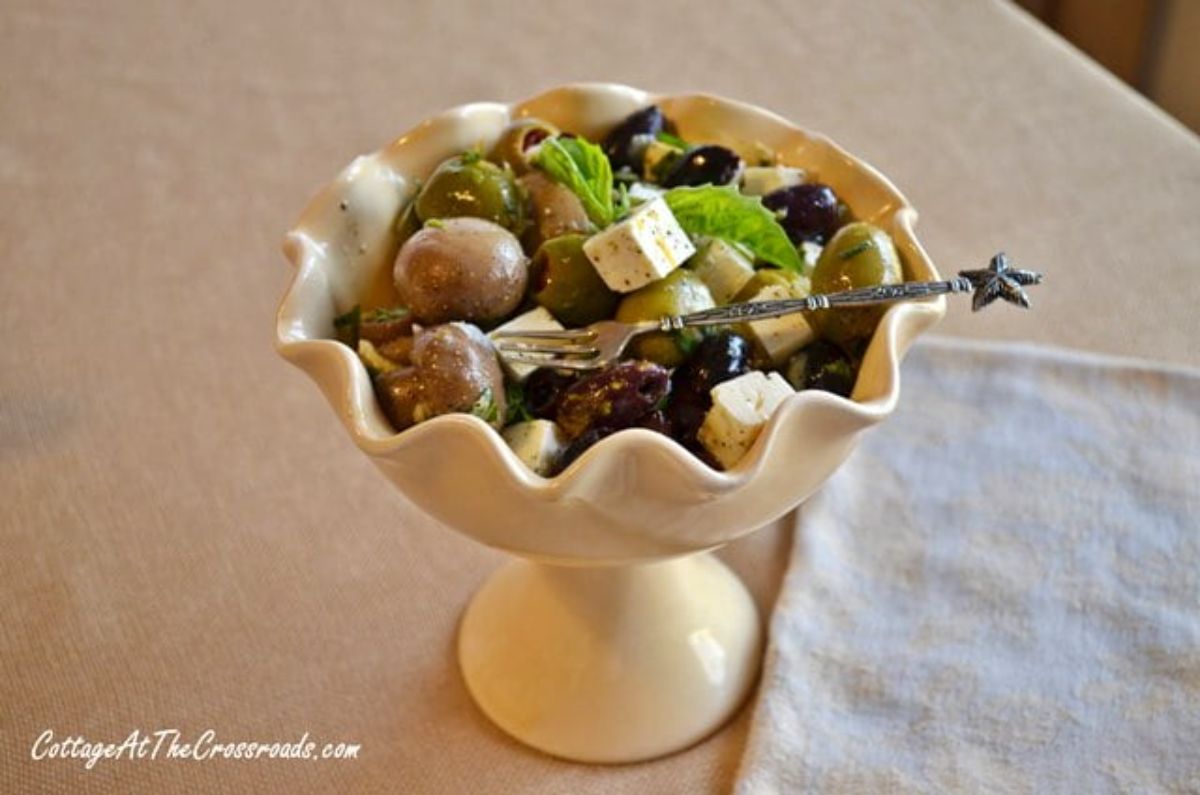 Experience a palate-pleasing sensation as the brine-infused kalamata and pimento-stuffed olives mingle with the tangy feta cheese. The addition of a 4.5-ounce jar of whole mushrooms provides a meaty bite, while artichoke hearts and basil elevate the flavors.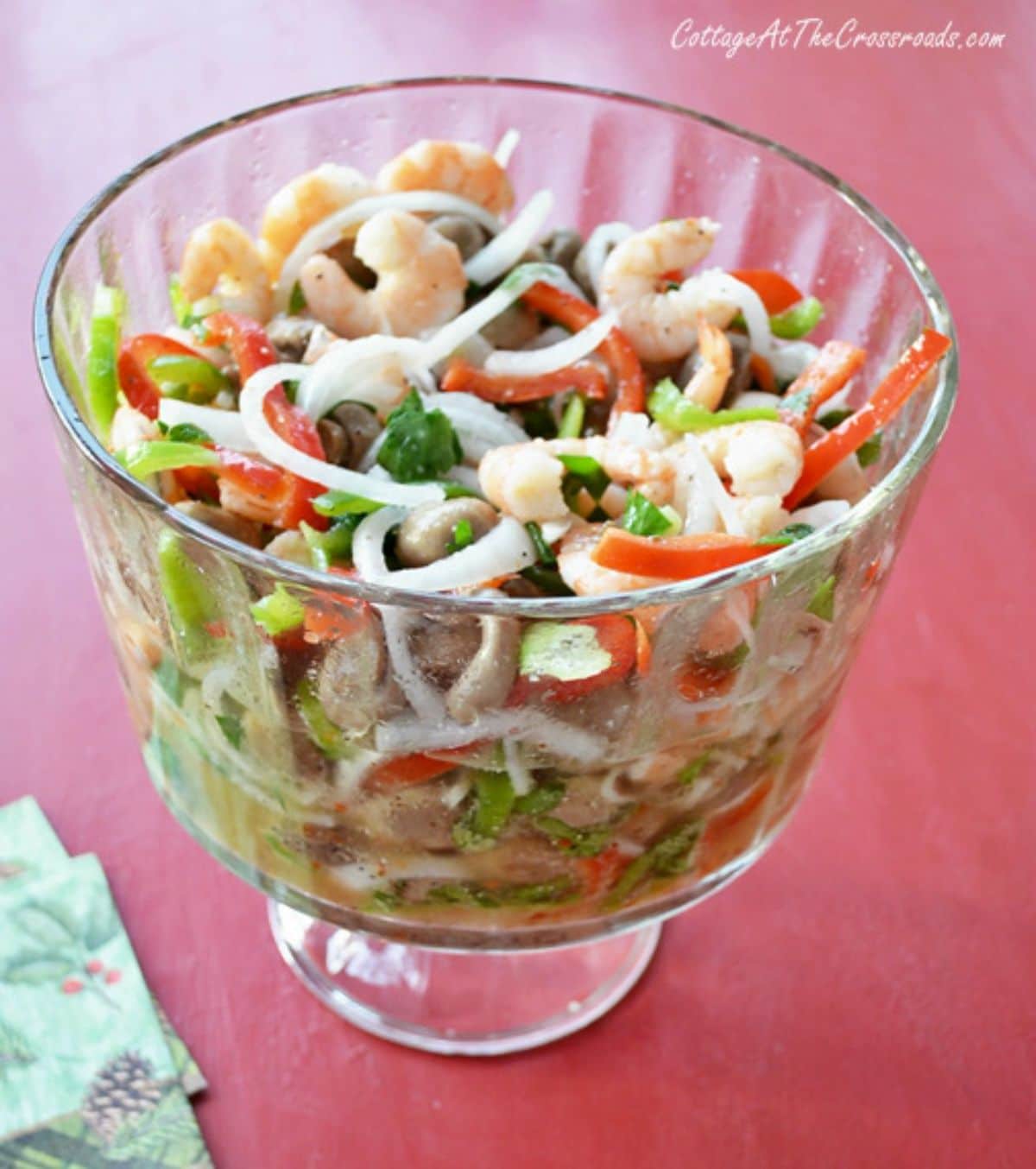 Elevate your taste buds with zesty Italian dressing, succulent shrimp, capers, bell peppers, and onions. The infusion of flavor and texture is further enhanced by adding four jars of button mushrooms (four ounces each). To bring all the elements together, fresh parsley adds a final touch of freshness and harmony to this dish.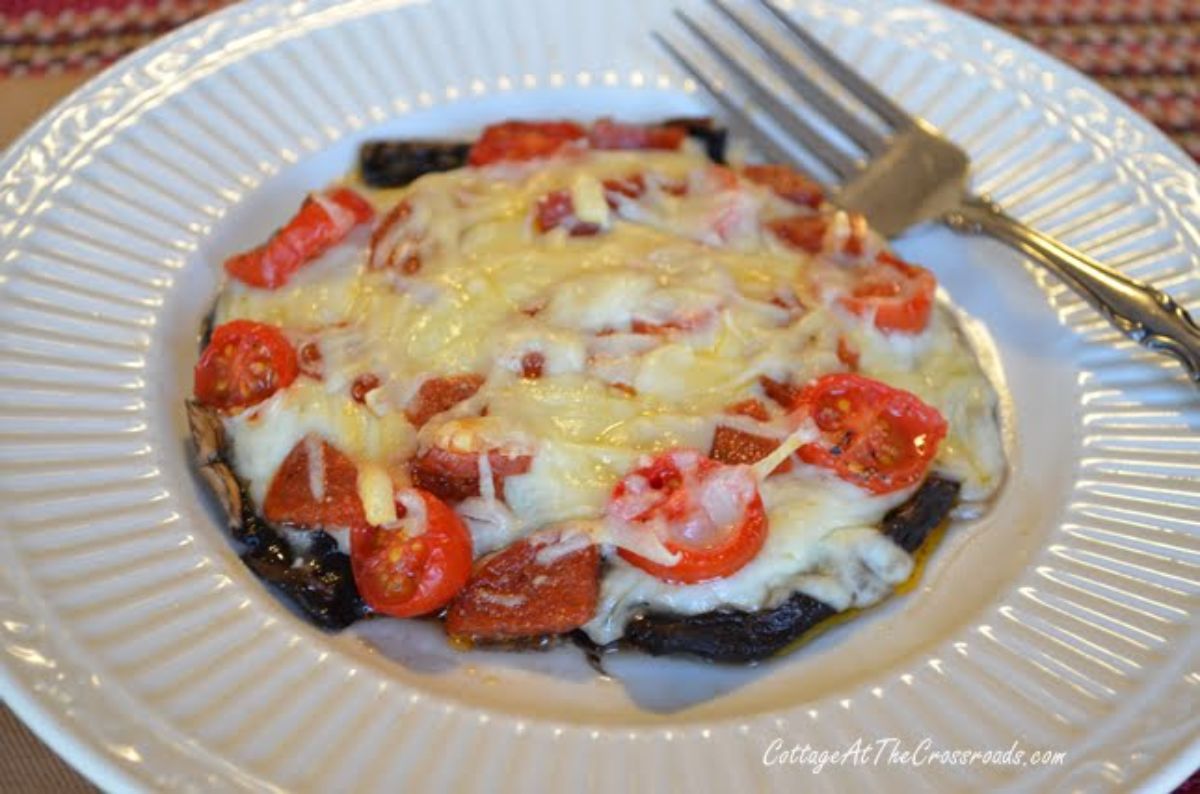 Switch the high-carb bread crust option for large portabella mushrooms that reduce your carbohydrate intake. While you can make homemade pizza sauce, a store-bought variety works just the same and saves time.
Combine shredded mozzarella and parmesan for diverse flavors, and melt them over the sauce. Grab mini pepperonis or cut large pepperoni into smaller pieces for the topping.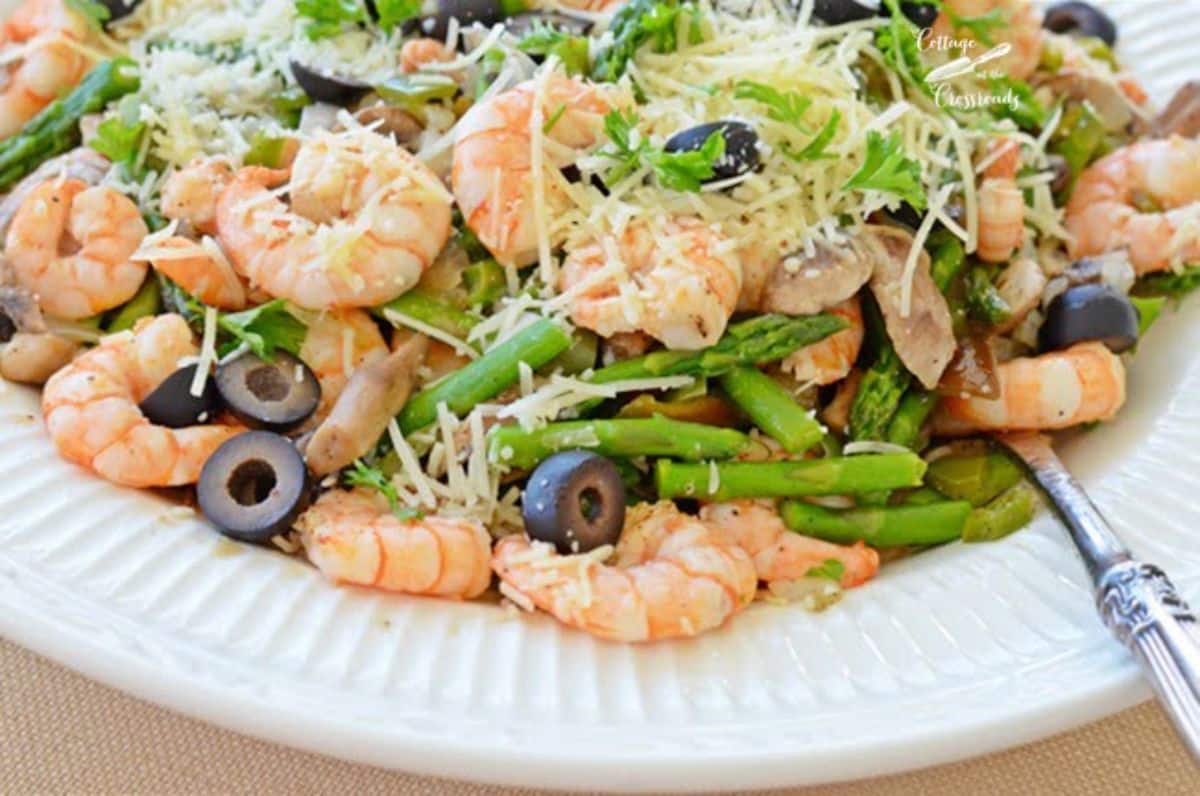 This shrimp pasta recipe with whole wheat angel hair includes a medley of bell peppers, onions, asparagus, and a small carton of pre-sliced mushrooms. Alternatively, you can opt for whole mushrooms and slice them according to your preference.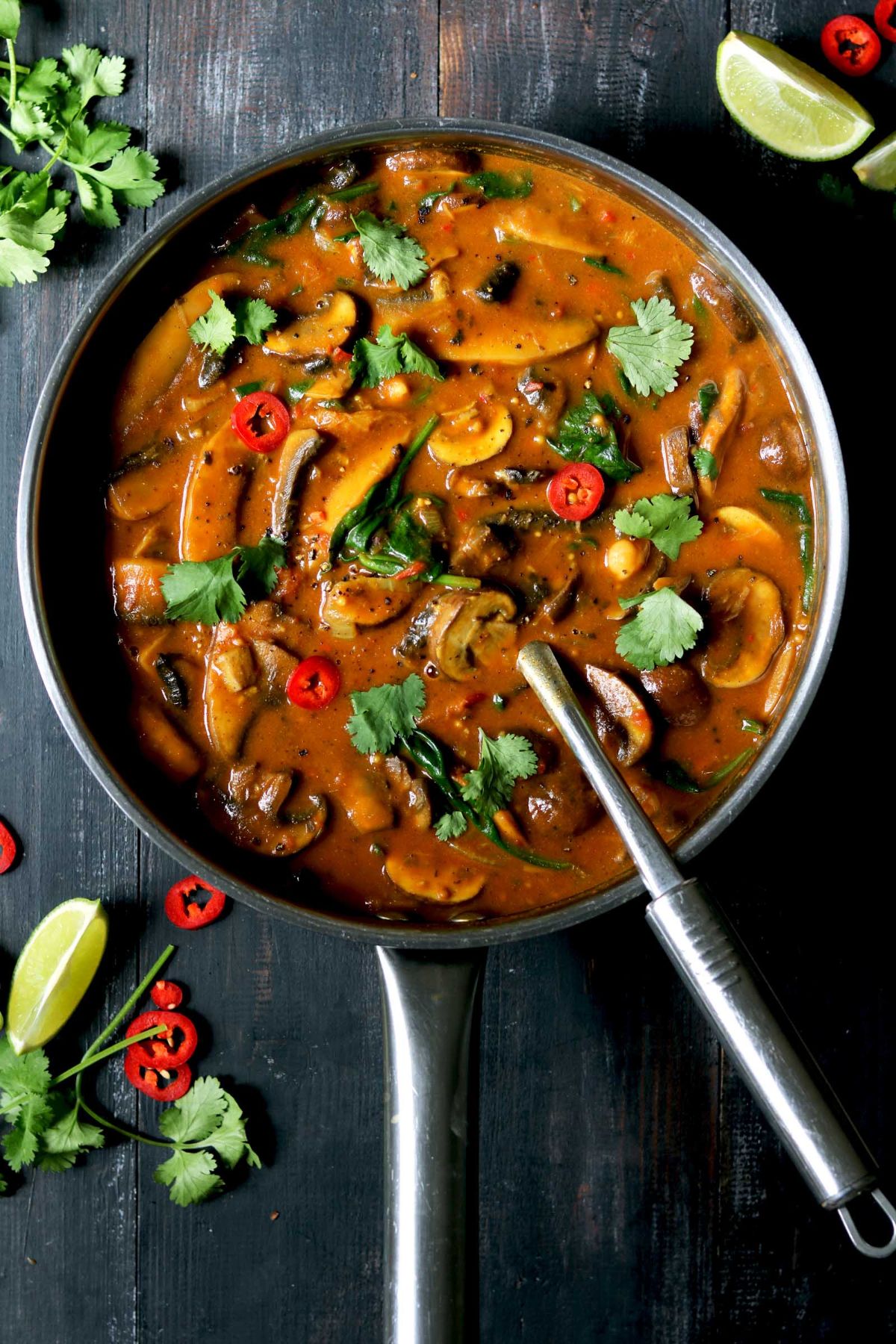 This flavorful mushroom curry incorporates essential curry-like ingredients such as coconut milk, curry powder, and chili powder. With a generous portion of six cups of fresh mushrooms, baby spinach, and canned chickpeas, this dish will surely satisfy your family's appetite.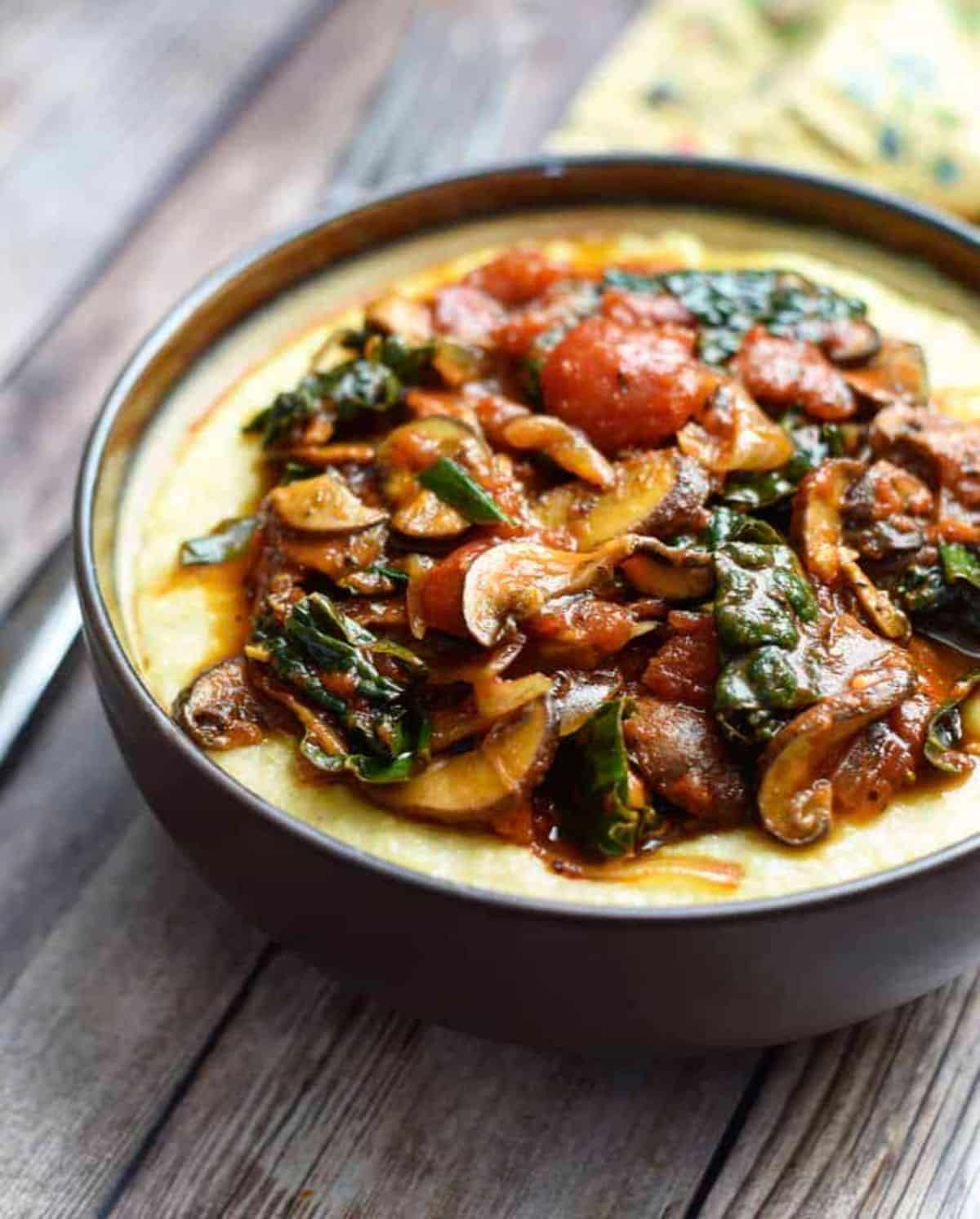 This delectable mushroom ragu recipe features 15 cremini mushrooms, Lacinato kale, diced tomatoes, red wine, and other complementary ingredients. The creamy polenta is enhanced with the delightful flavors of nutritional yeast and coconut milk, adding a vegan-inspired twist.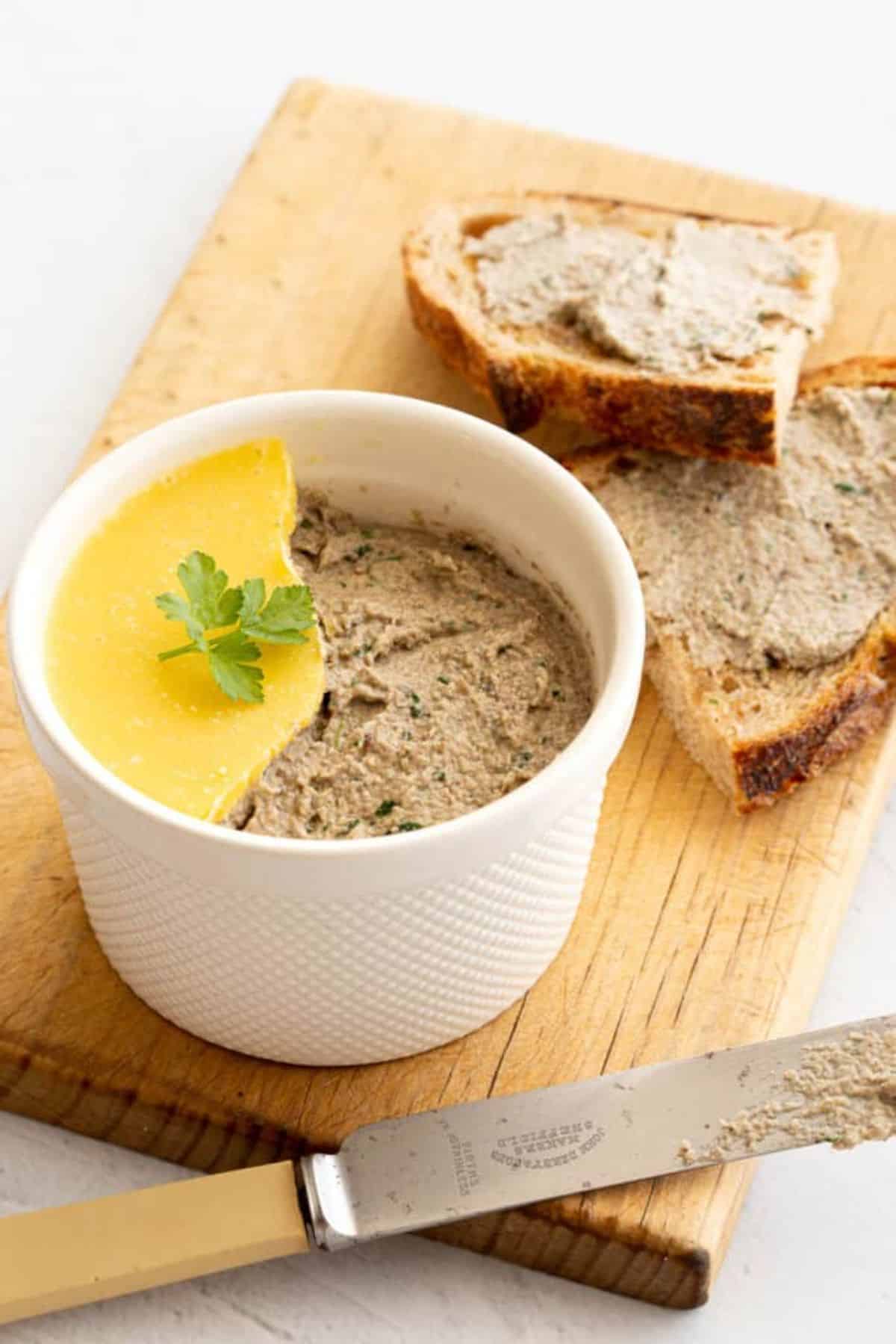 Elevate your next gathering with an impressive mushroom pate. This recipe calls for 12 Swiss Brown or portobello mushrooms, brie cheese, walnuts, onions, and the specified seasonings. In just 20 minutes, you can create a delectable vegetarian appetizer to delight your guests.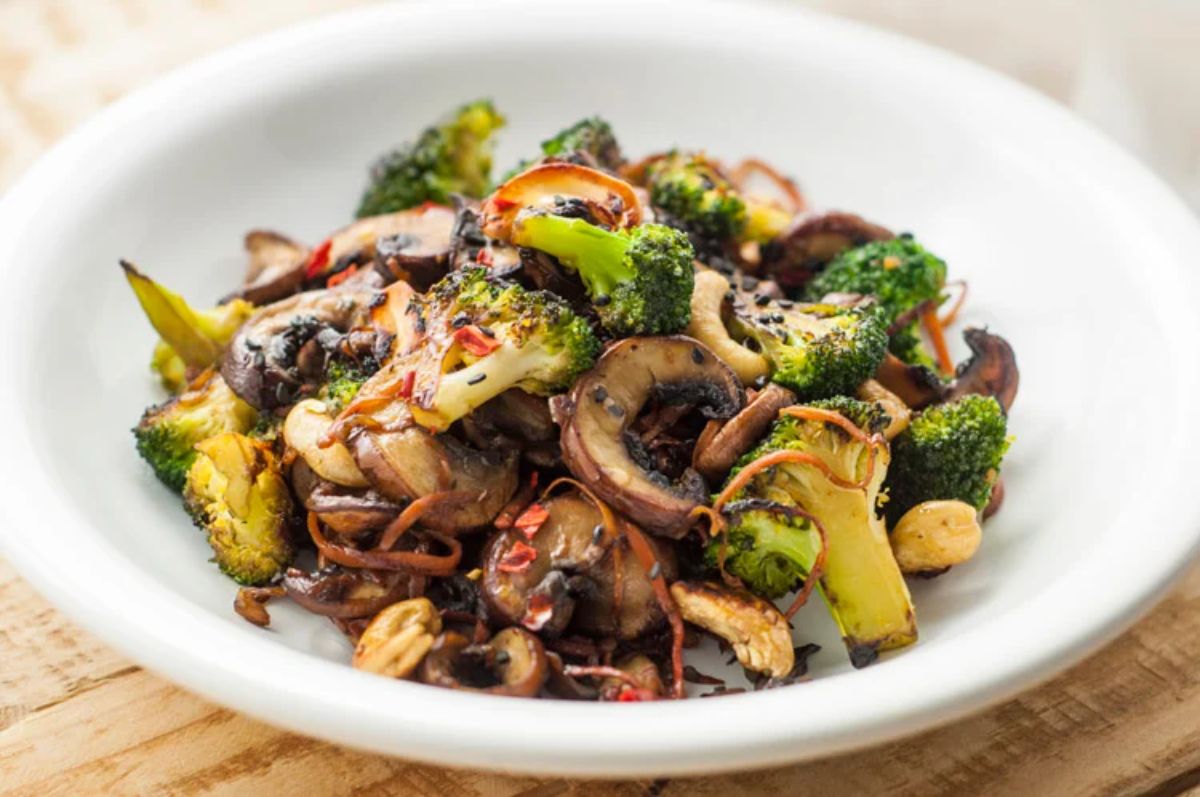 Experience the flavors of this delicious broccoli and mushroom stir-fry. The recipe combines two cups each of mushrooms and broccoli, along with carrots, cashews, red onions, garlic, soy sauce, and fresh ginger, to create a mouthwatering dish. For extra crunch and flavor, sprinkle sesame seeds as a garnish.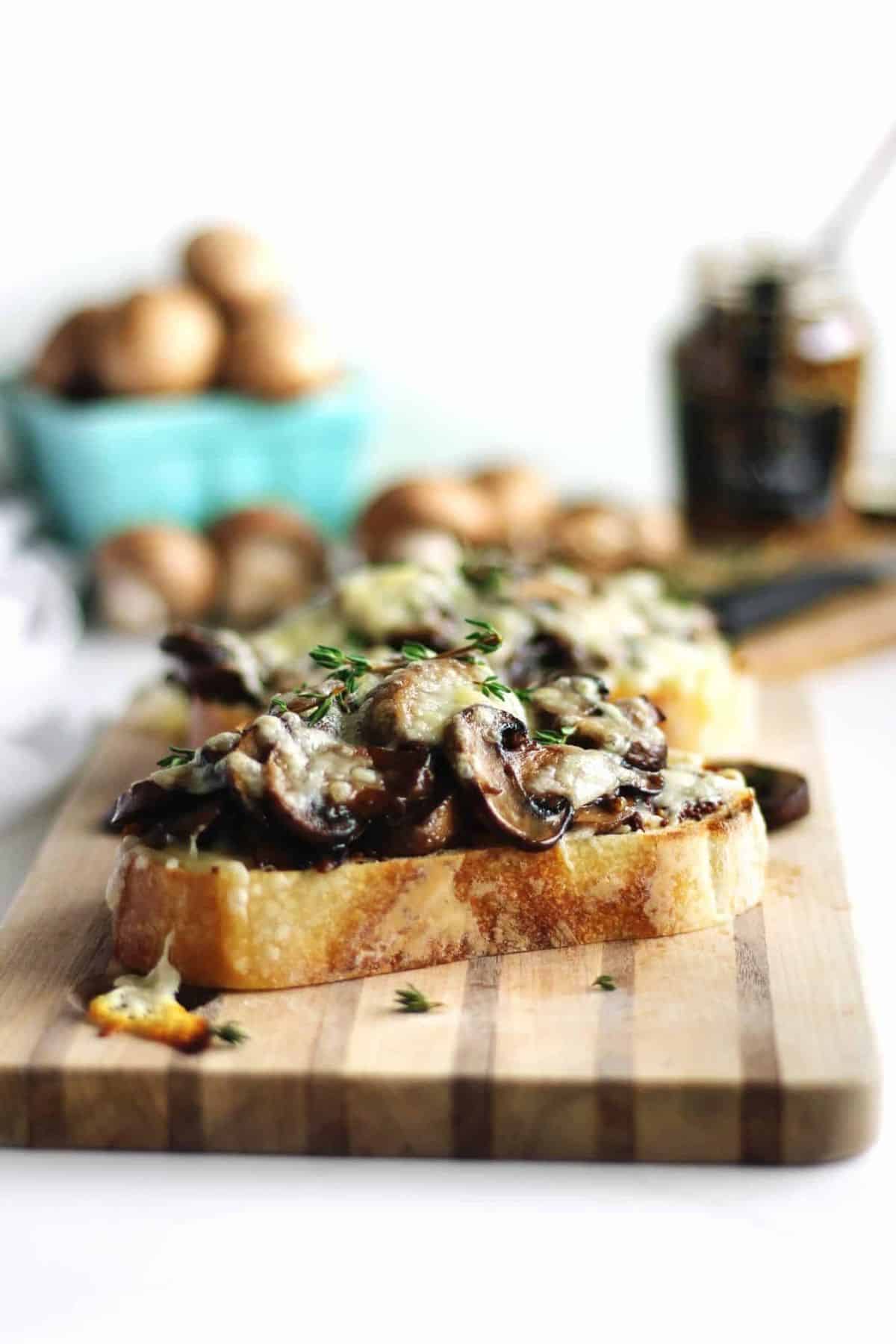 Prepare a delectable appetizer by choosing cremini or baby bella mushrooms. Combine four cups of your mushrooms with garlic, butter, whole-grain Dijon mustard, salt, and pepper. Melt Swiss cheese on top and garnish with fresh thyme sprigs. Serve this savory garlic Swiss mushroom toast for a delightful flavor experience.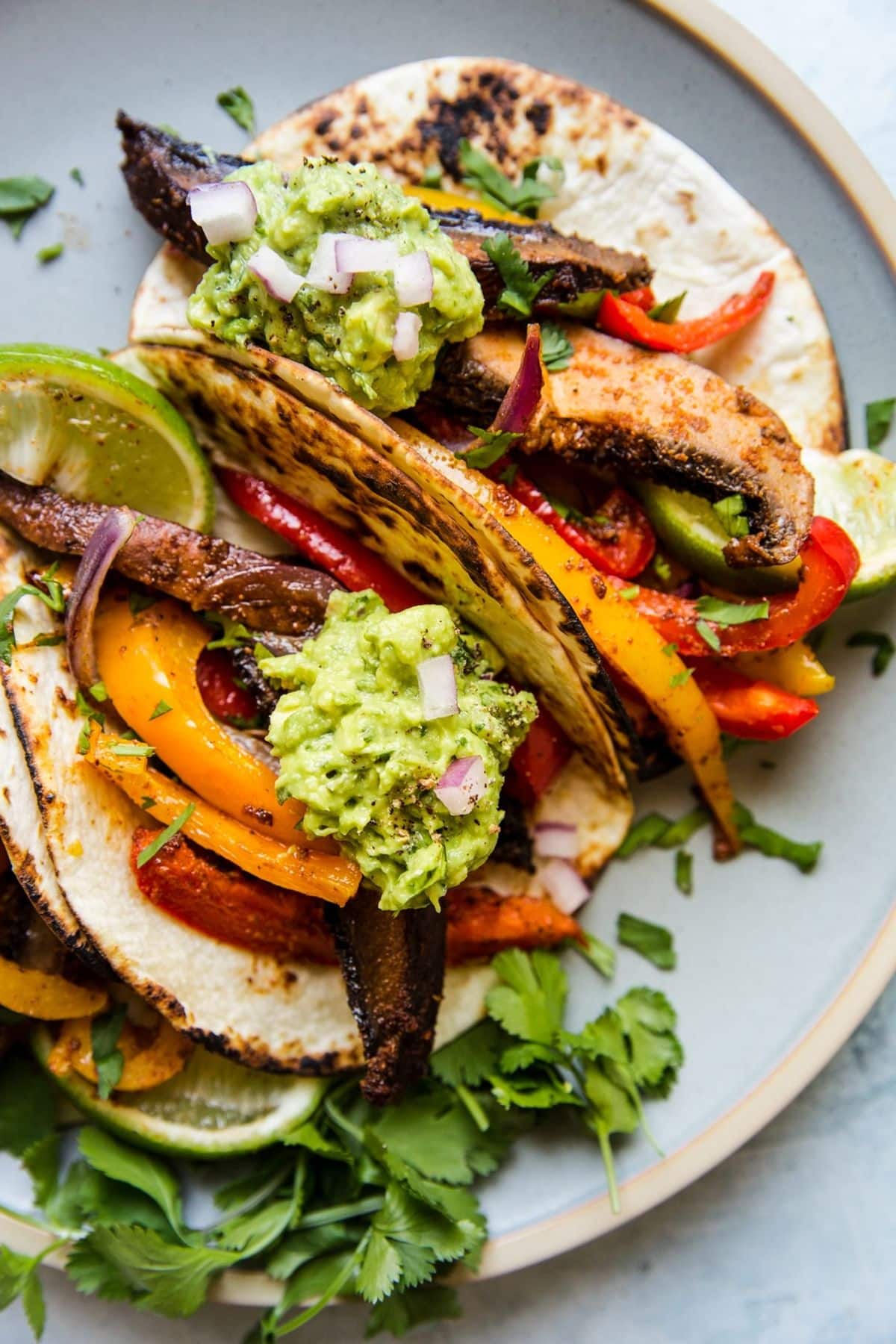 For a meat-free twist, opt for portobello mushrooms in your fajitas. Thinly slice 1.5 pounds of mushrooms and place them on a sheet pan greased with olive oil. Roast colorful bell peppers and onions alongside. Serve on small flour tortillas garnished with cilantro and guacamole for a flavorful portobello mushroom fajita experience.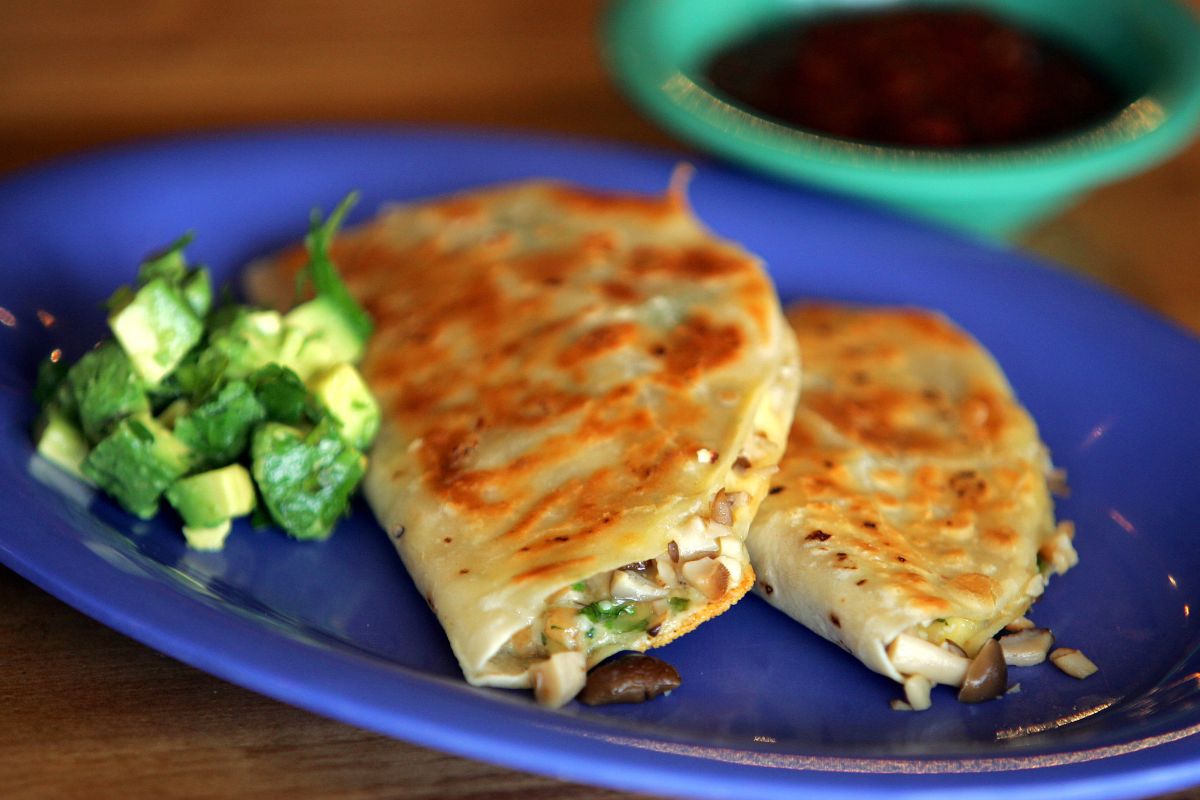 Indulge in the wild flavors of these mushroom quesadillas. Choose oyster, black trumpet, chanterelles, or other wild mushrooms, totaling one pound. Enhance creaminess and flavor with Cojita, panela, or Oaxaca cheese. Saute minced yellow onions and add the seasonings to complete.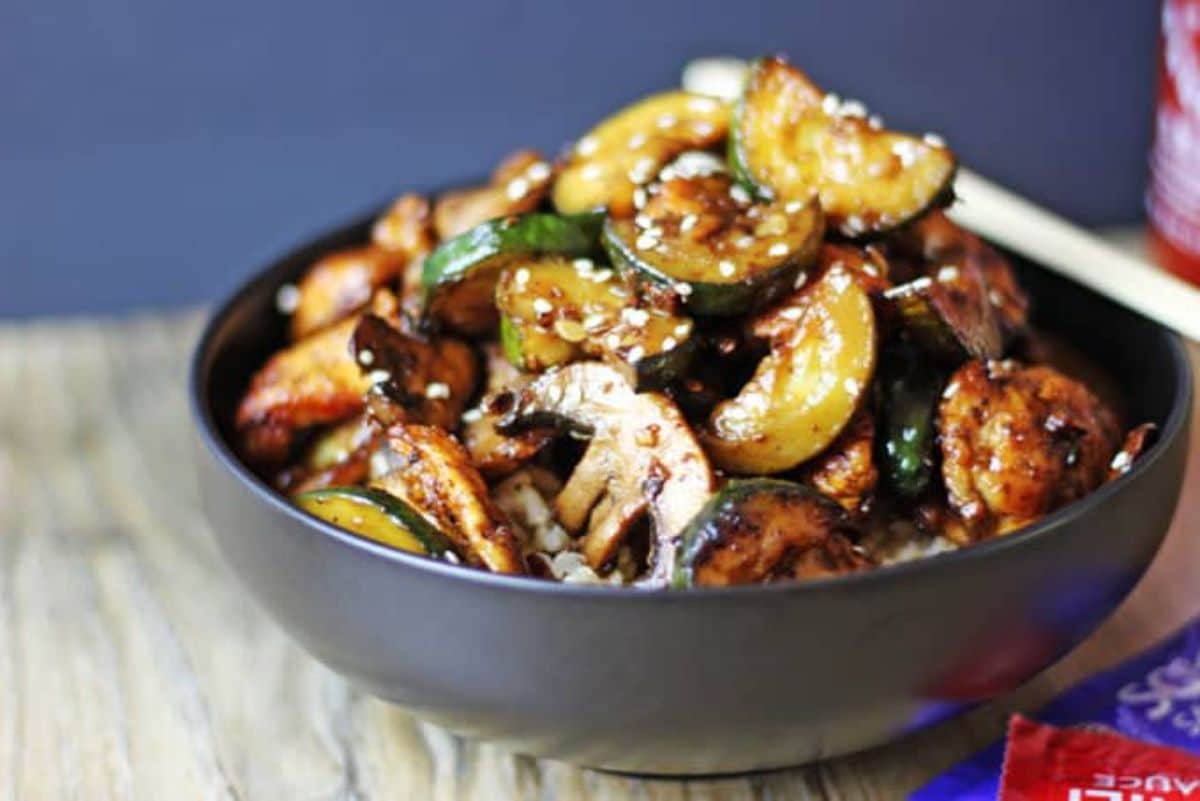 Recreate the famous Panda Express dish with this mushroom chicken recipe. Cut boneless, skinless chicken breast into bite-sized pieces. Combine with your choice of white or cremini mushrooms, zucchini, sesame oil, rice wine vinegar, minced ginger, and supporting ingredients.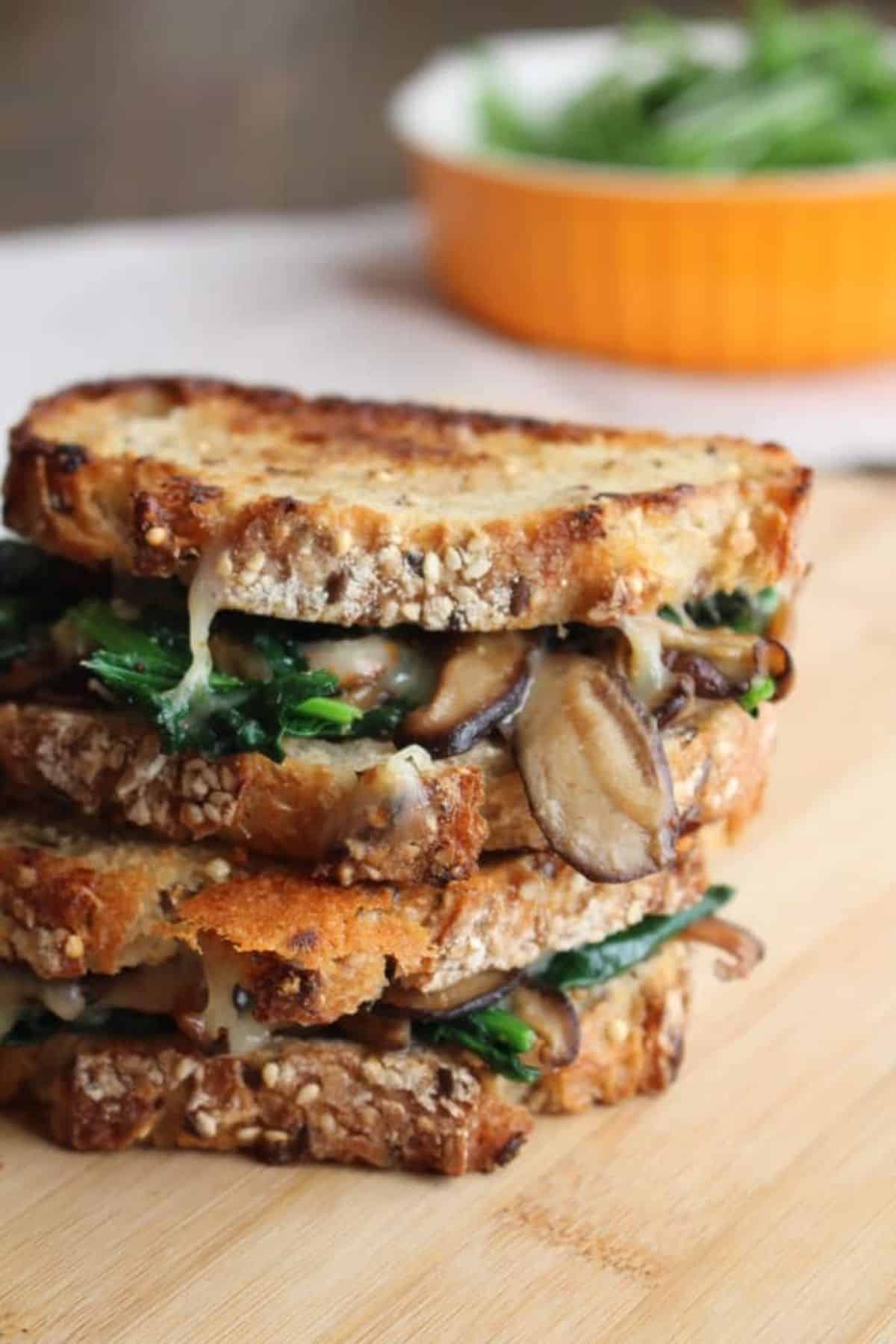 Elevate your grilled cheese night with a delightful mushroom twist. Add half a cup of your favorite mushrooms, such as buttons, shiitake, or cremini. Sauté them with butter, garlic, and soy sauce. Assemble your sandwich with seedy whole-grain bread, Gruyere cheese, and fresh spinach.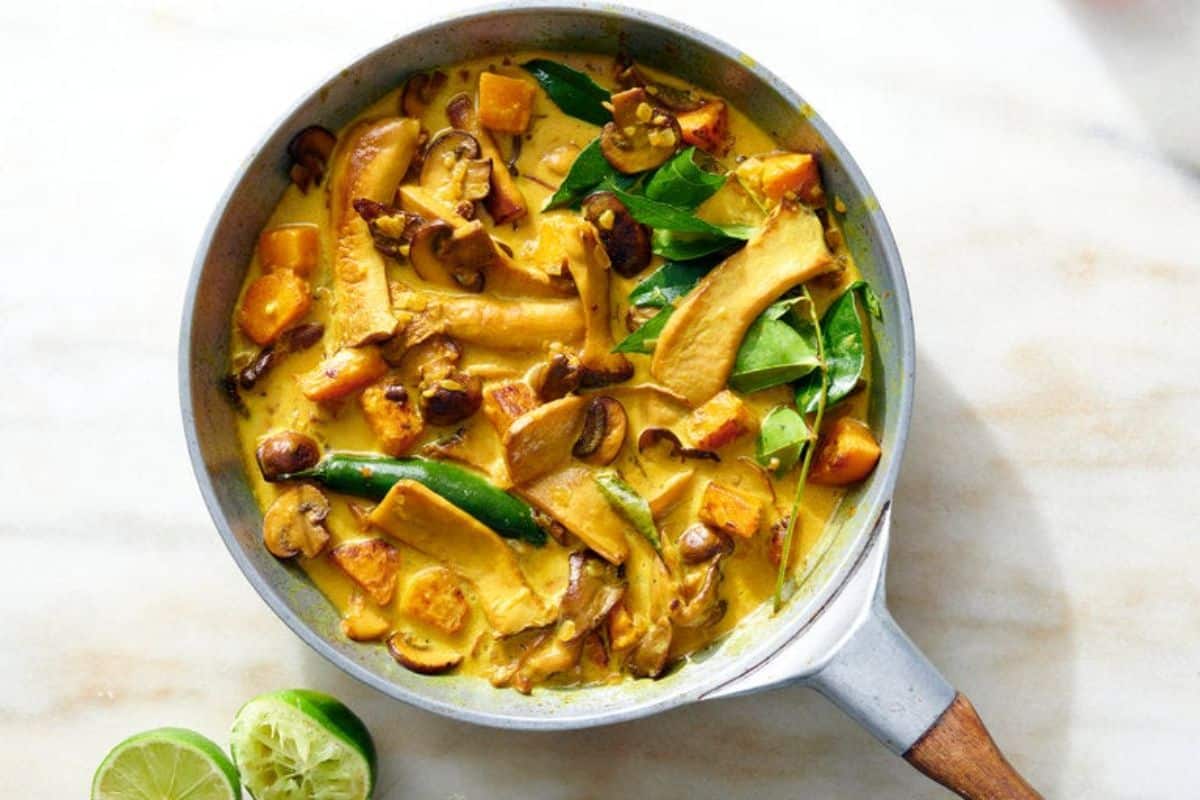 Savor the flavors of this delightful yellow curry featuring royal trumpet mushrooms and earthy winter squash. It pairs perfectly with rice noodles, basmati rice, or even hearty mashed potatoes.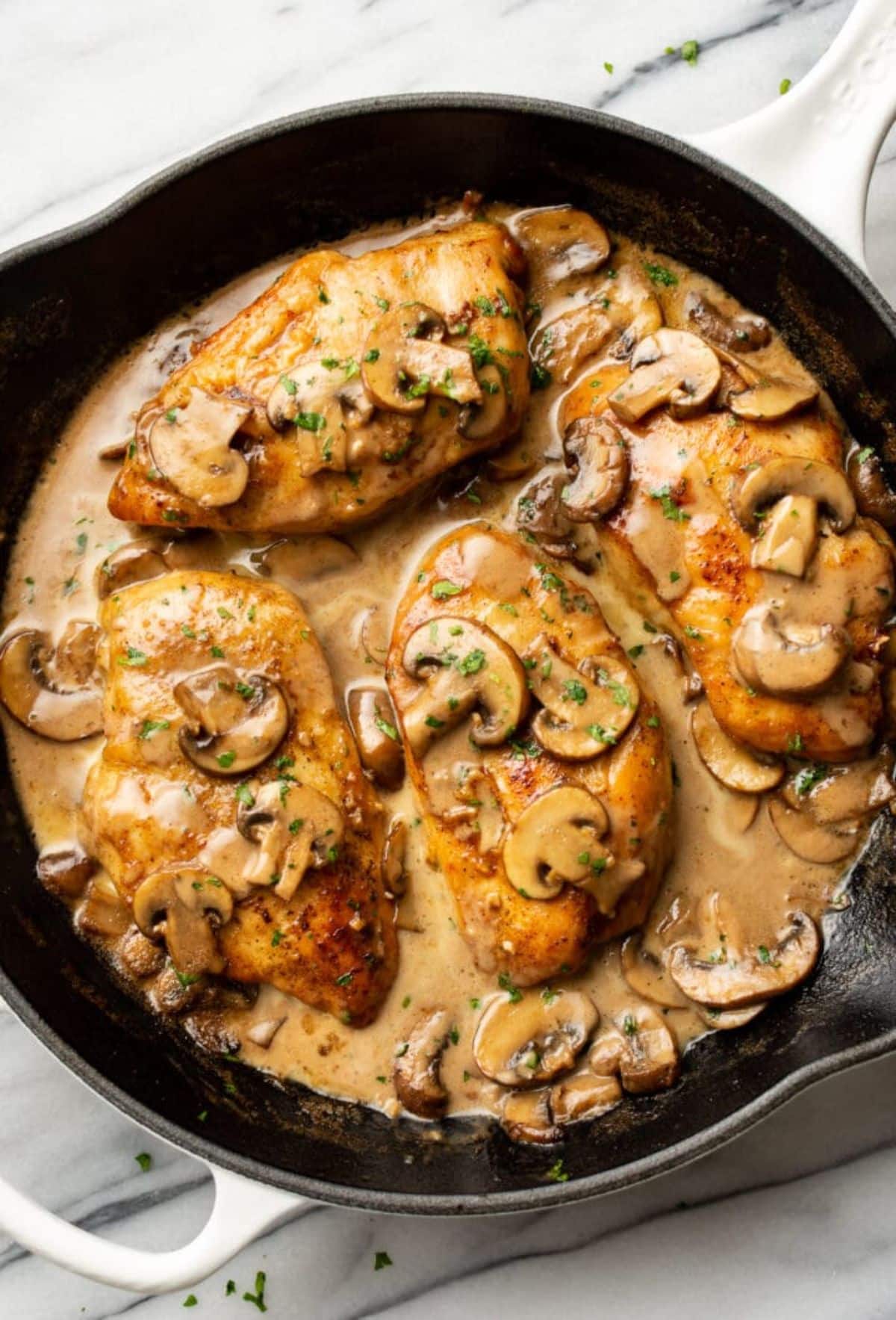 Whip up a quick weeknight dinner with this flavorful Italian speciality, Chicken Marsala. Coat chicken breasts in flour and cook in olive oil. Deglaze the pan with marsala wine and garlic, then add heavy cream, butter, and cremini mushrooms.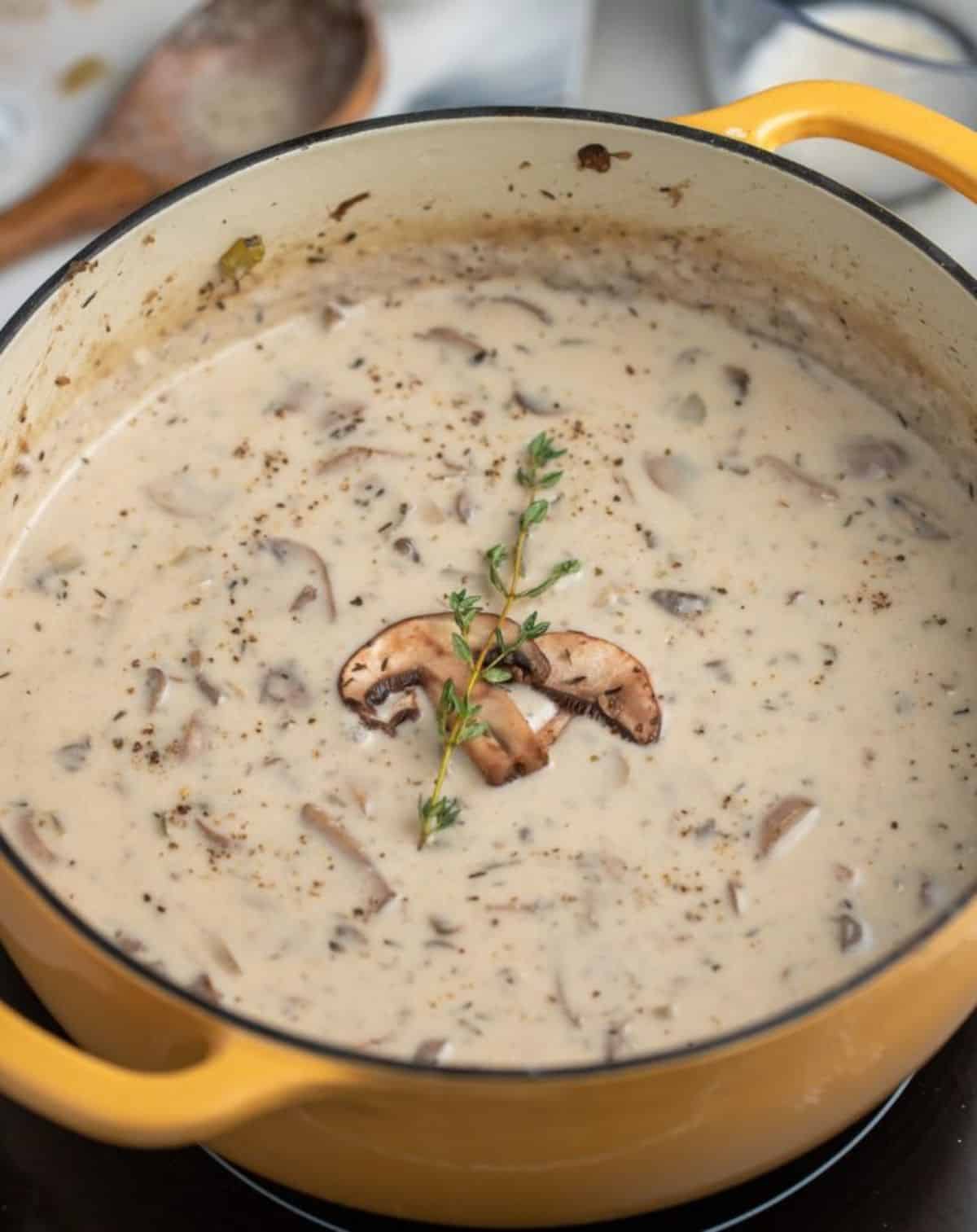 No mushroom recipe list is complete without mentioning creamy mushroom soup. Ditch the store-bought options and opt for a homemade version that allows for abundant mushrooms.
Sauté celery and onion in butter, then incorporate mushrooms and seasonings. Add flour, chicken broth, and simmer to develop flavors. Finish with heavy cream for a rich and comforting creamy mushroom soup.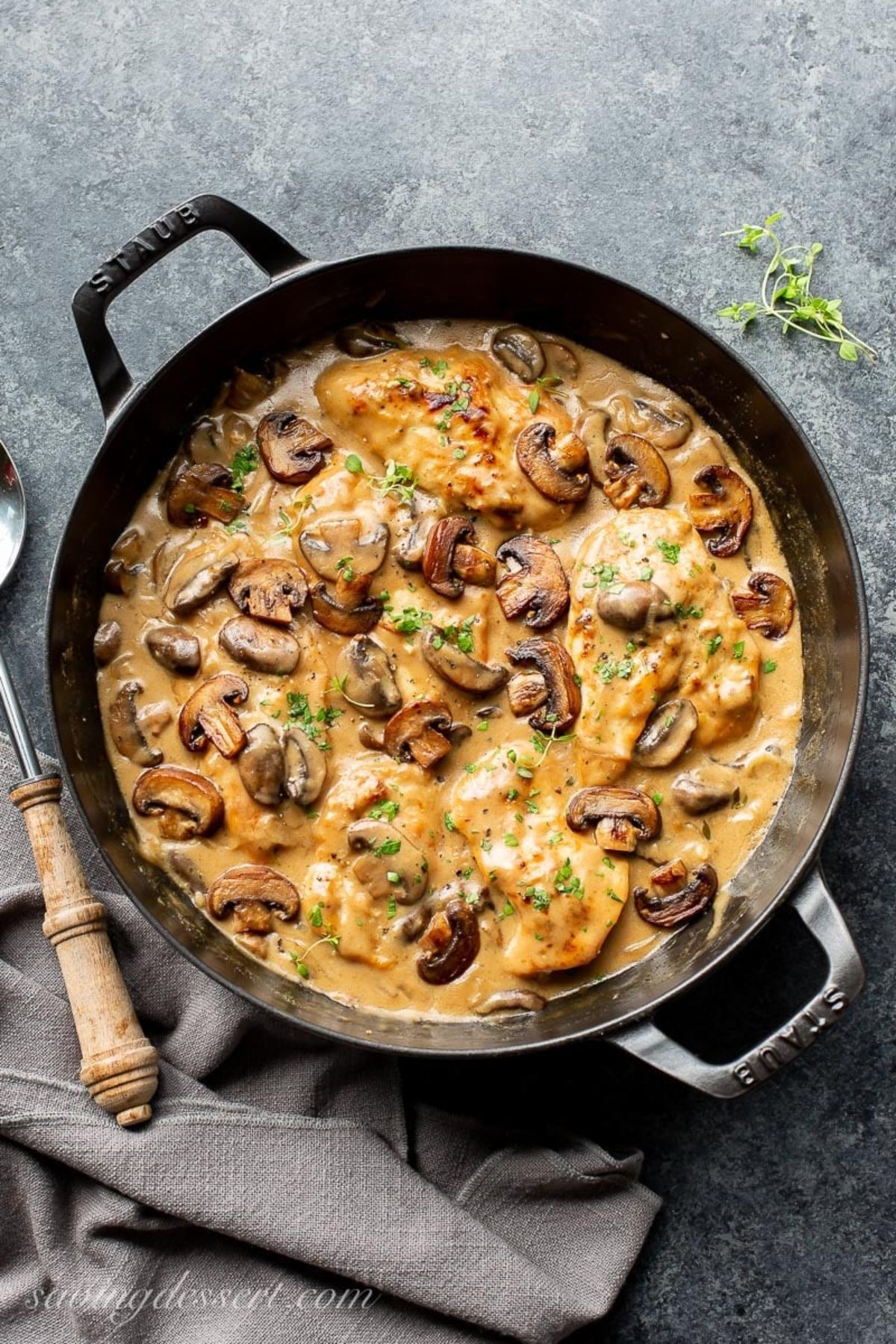 Transform chicken breasts into delicious cutlets by cutting them in half horizontally. Dredge in flour, cook, and set aside. Sauté mushrooms, shallots, and garlic, and prepare a flavorful wine sauce. Integrate the chicken back into the skillet to let the flavors meld together. Serve and enjoy!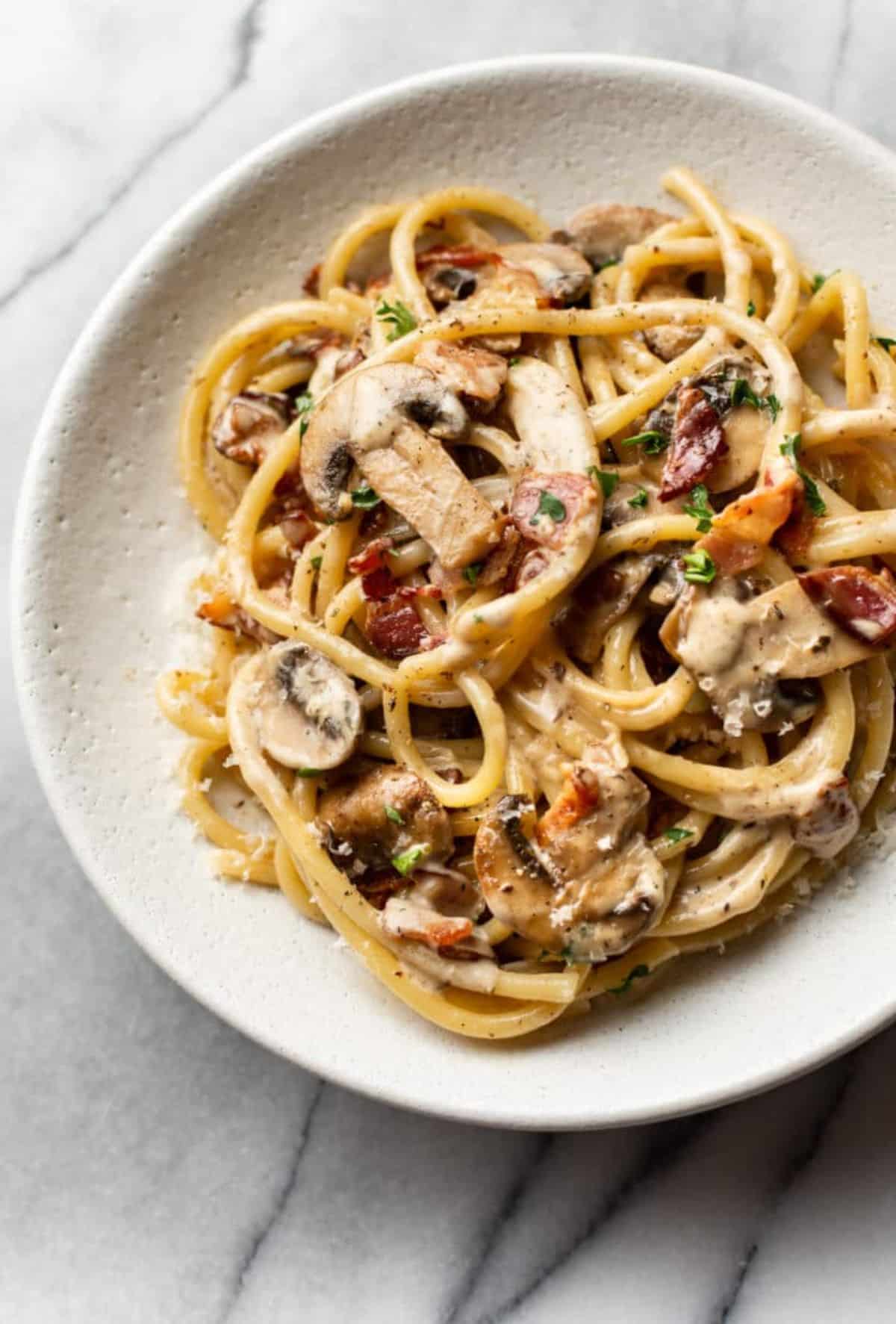 Indulge in the bold and meaty flavors of this bacon mushroom pasta dish. The sauce, made with heavy whipping cream and chicken broth (or dry white wine), forms a luscious base. With about a cup of crimini mushrooms and crispy bacon, you'll experience bold, meaty flavors bouncing off your palette.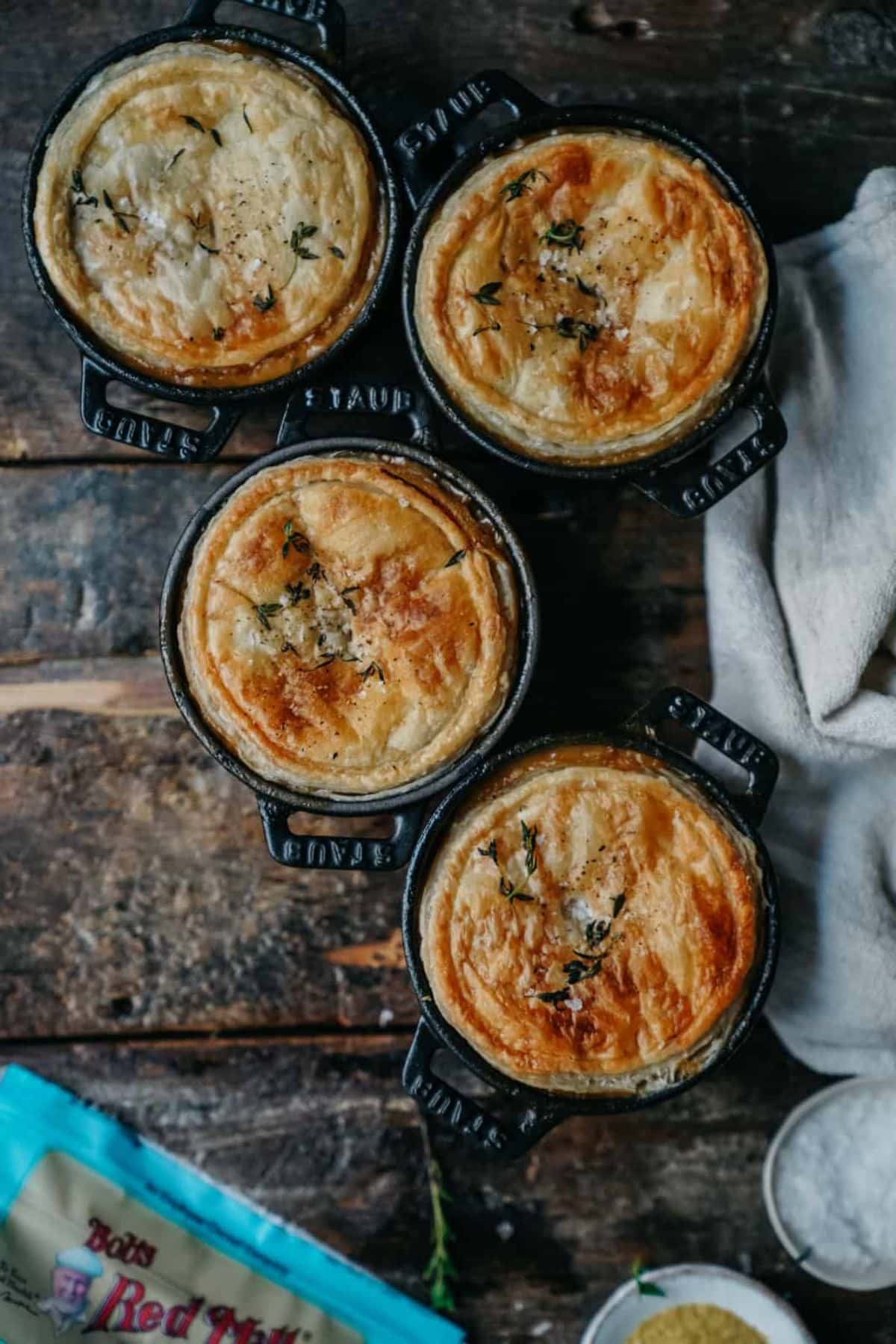 Enjoy these plant-based mushroom pot pies that satisfy the need for real meat. Chop five cups of cremini or shiitake mushrooms, including their stems. Create a flavorful pot pie broth with nutritional yeast, coconut milk, and vegetable stock. Top with vegan puff pastry and bake until golden brown for a delicious and crispy finish.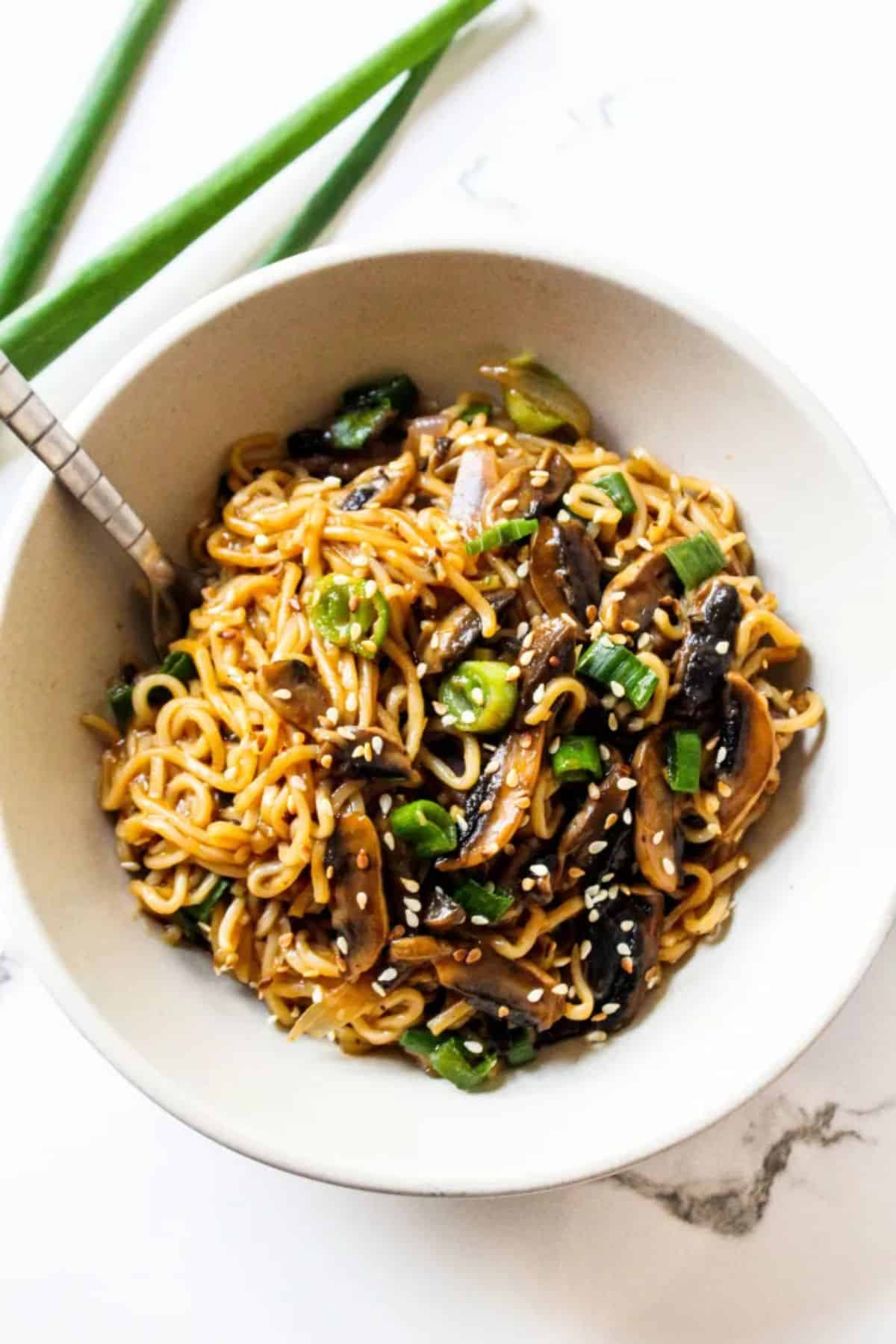 Elevate your ramen noodles with this cohesive and flavorful mushroom-infused recipe. Choose Maggi or ramen noodles, but do not use the sauce powder packets that come with them. Enhance the umami flavors by incorporating sliced mushrooms, yellow onions, spring onions, garlic, sesame oil, hoisin sauce, and dark soy sauce.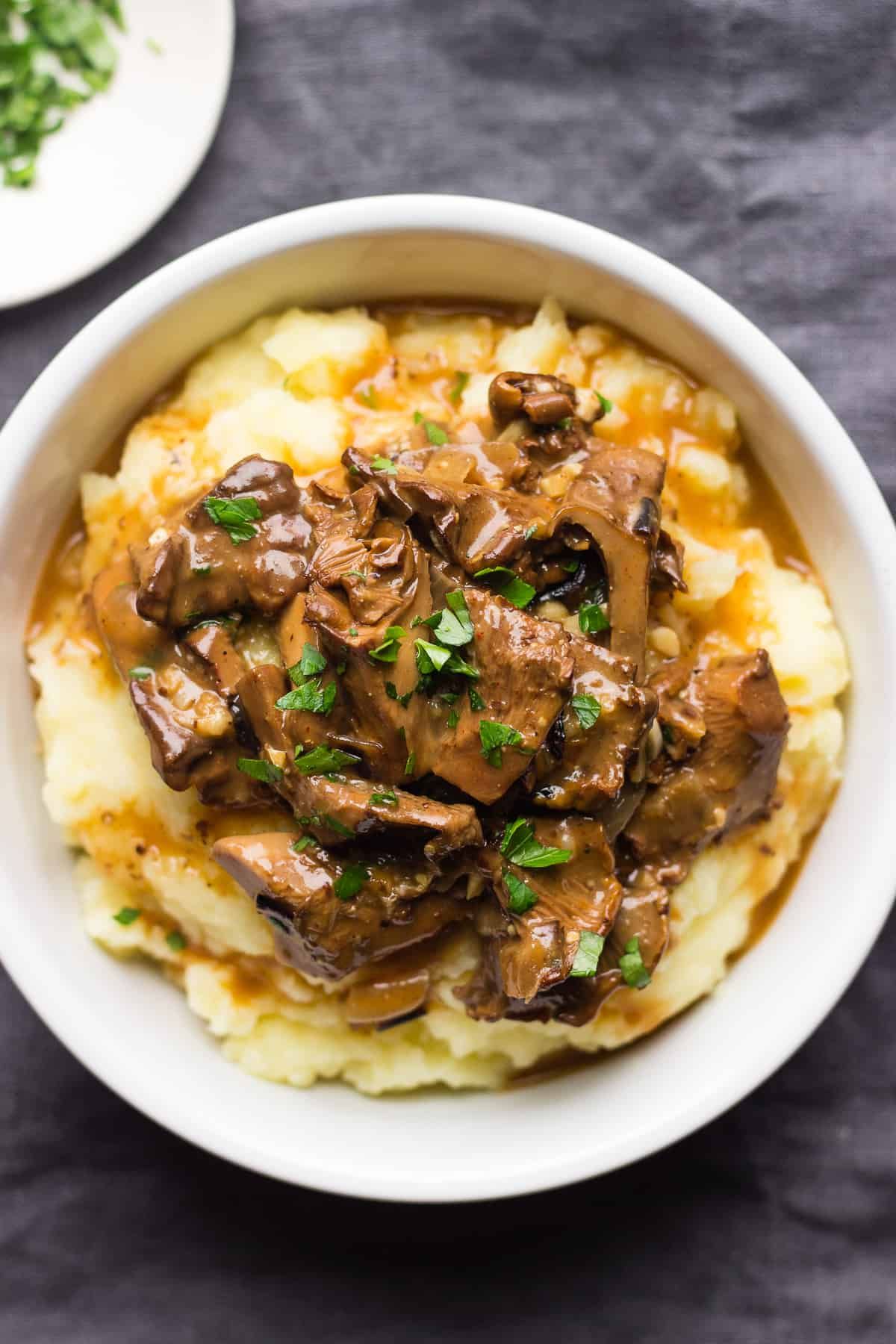 Delight in this vegan twist on a classic stroganoff dish. Slice 12 ounces of mushrooms and combine with onions, garlic, vegetable broth, coconut milk, and other plant-based ingredients. Serve the creamy mushroom stroganoff over mashed potatoes, polenta, rice, or pasta. Garnish with parsley or fresh herbs for an extra touch of flavor.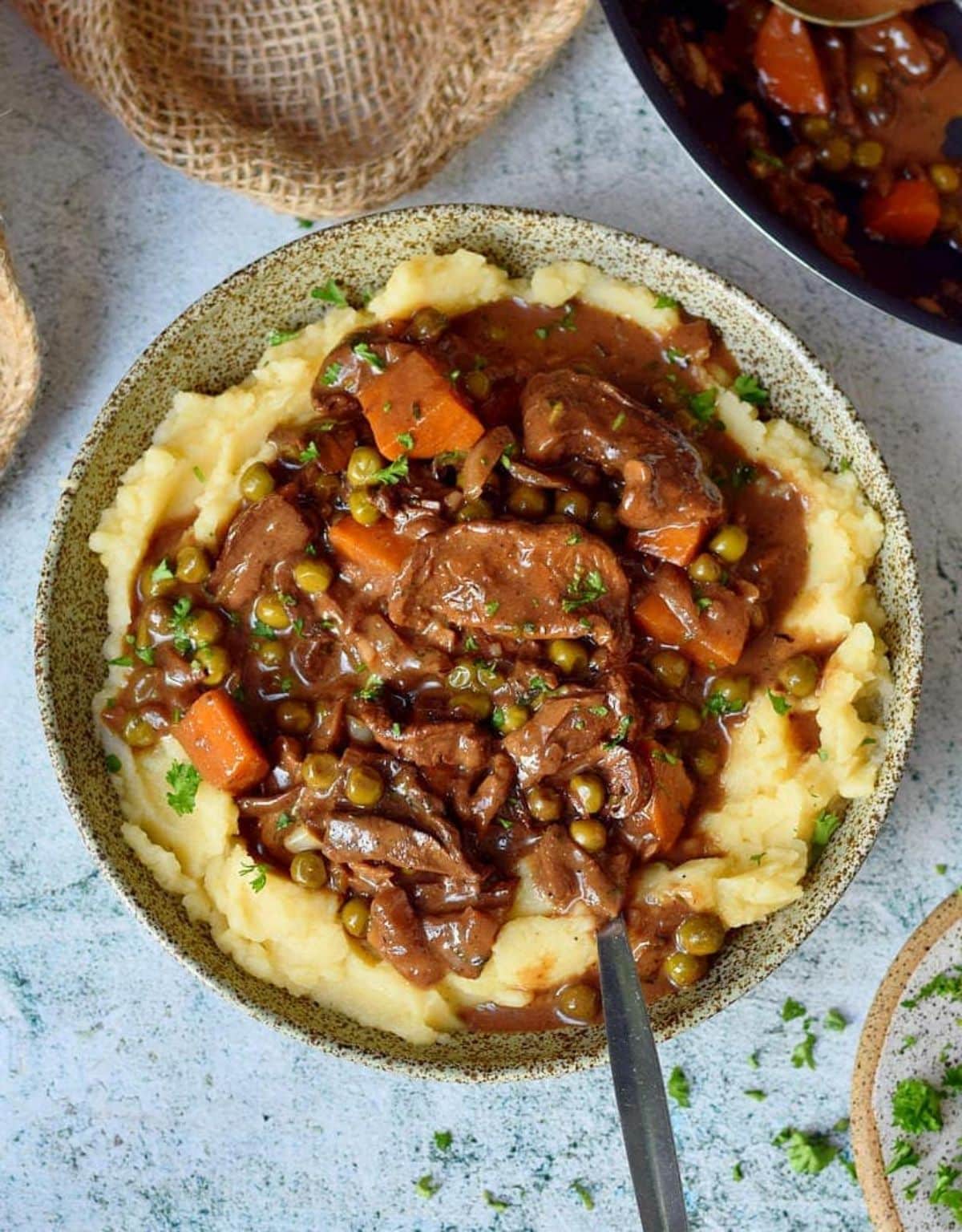 Experience the flavors of this vegan take on the classic French stew, bourguignon. Whether you prefer dried or fresh mushrooms, their earthy goodness blends perfectly with carrots, peas, and onions. The combination of red wine, vegetable broth, and tamari creates a rich and savory profile.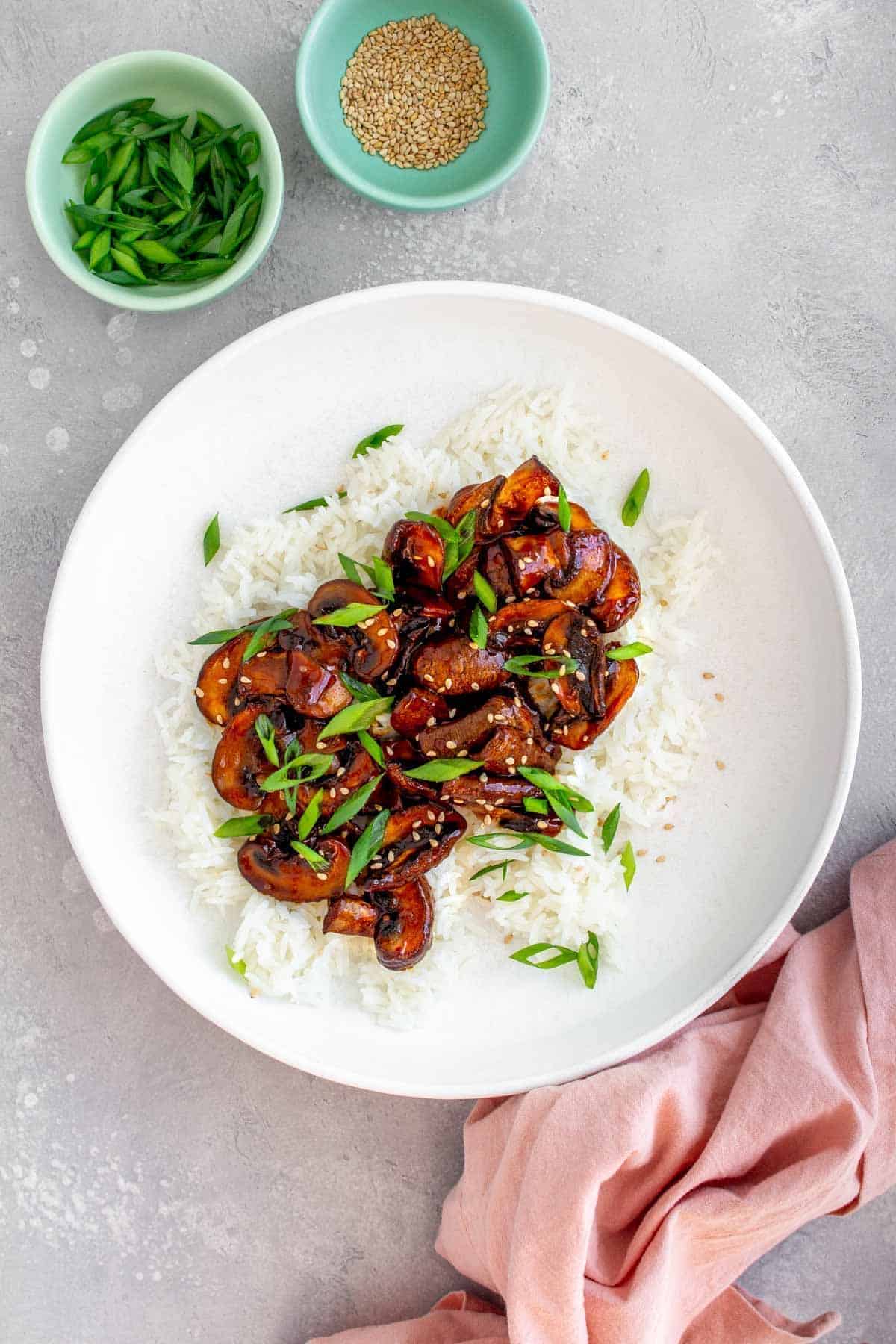 Savor the spiciness of this Korean-inspired gochujang mushroom bowl. All you need is a tablespoon of the gochujang, which is a brown rice red pepper paste. The heat in that tablespoon is enough to season the dish!
Combine with two cups of mushrooms, mirin, soy sauce, brown sugar, cornstarch, and oil. Cook as directed and serve over noodles or rice. Garnish with sesame seeds or green onions to complete the dish.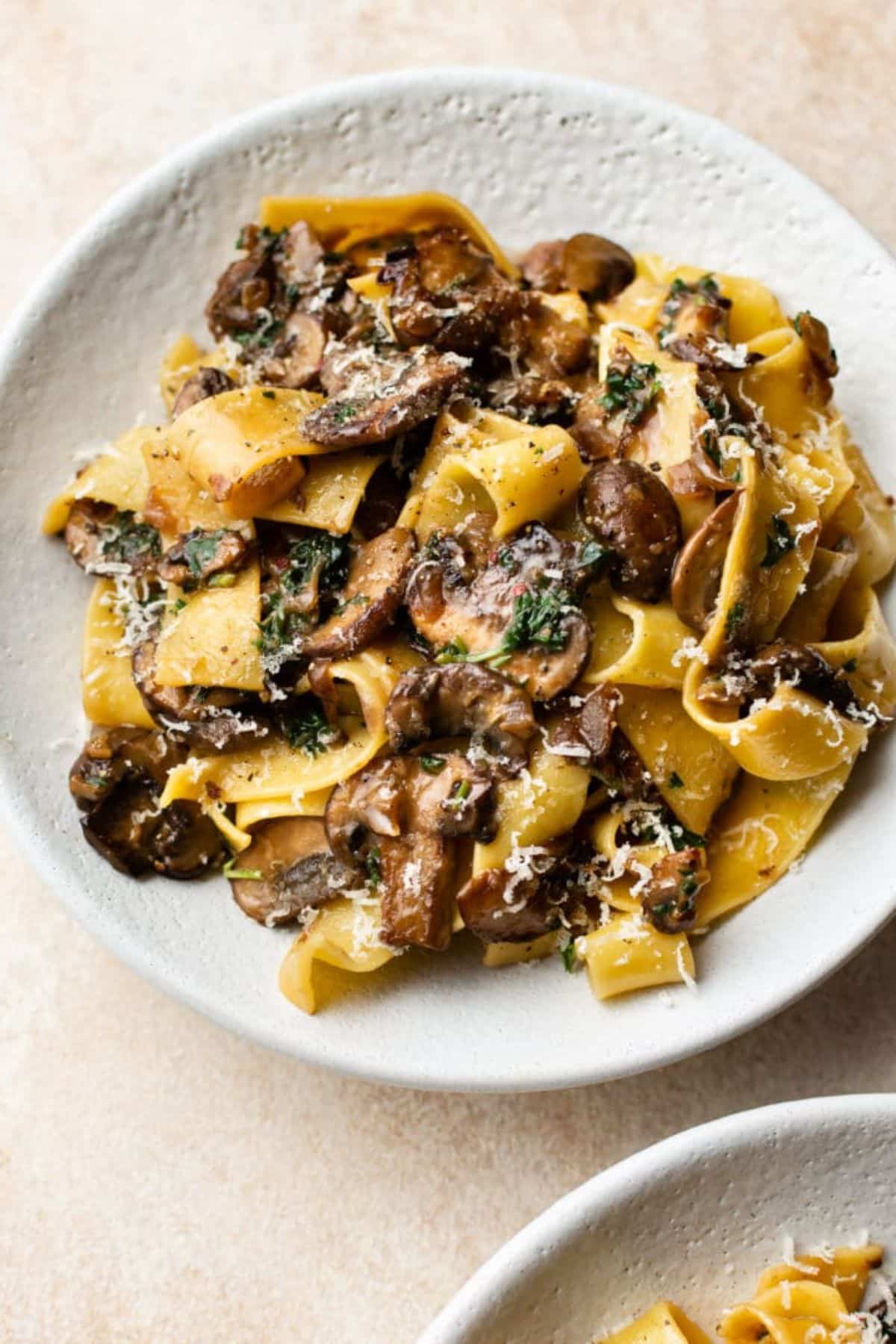 Create a customizable and flavorful garlic mushroom pasta dish using a cup of mushrooms and your choice of pasta. Cook the pasta according to the al dente instructions on the box. Sauté the mushrooms and garlic with your preferred broth (chicken, vegetable, or white wine). Combine the cooked pasta with the savory sauce and savor the deliciousness.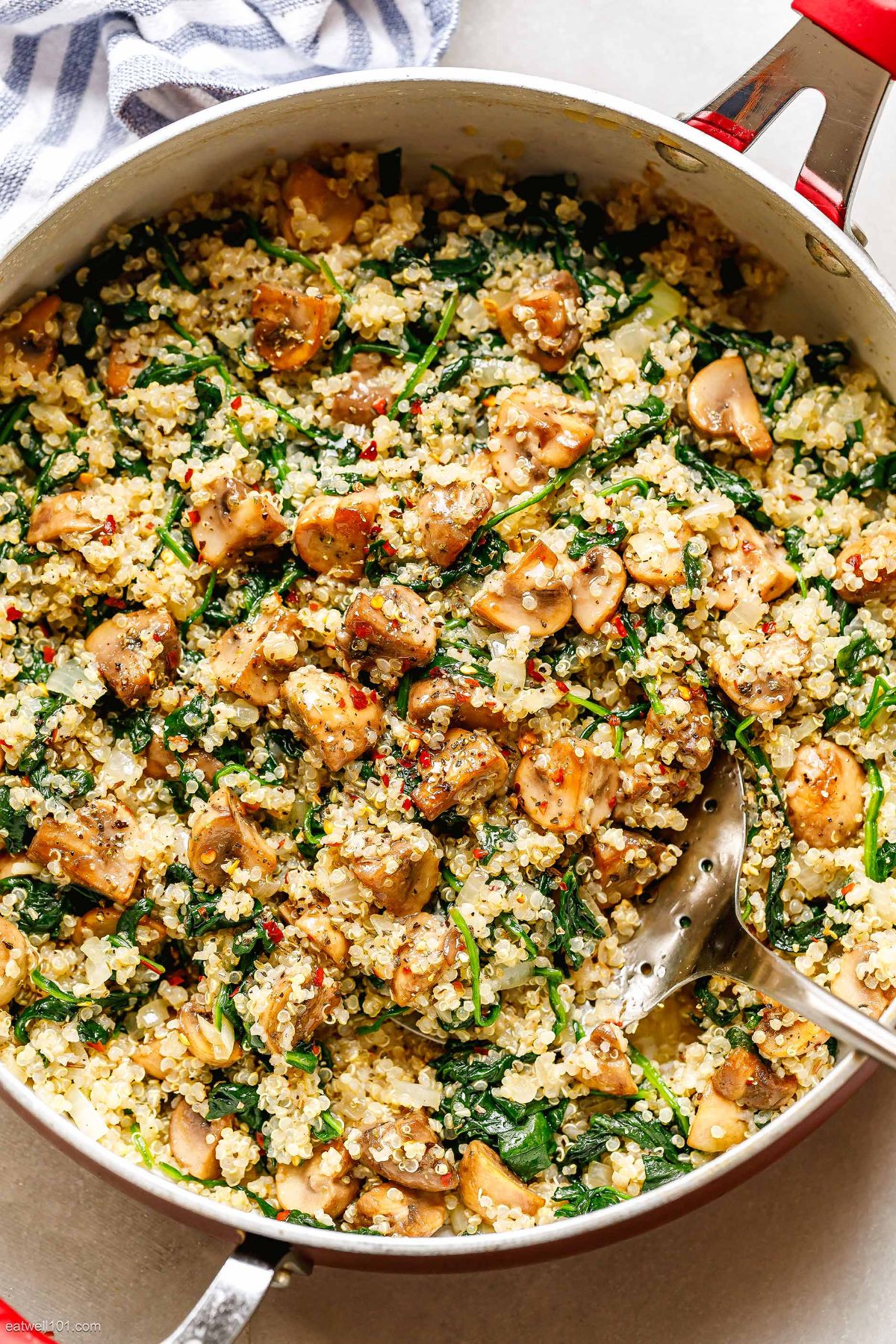 Experience the perfect pairing of fresh spinach and meaty mushrooms in this delightful quinoa recipe. Sauté the vegetables with onions, garlic, and parmesan cheese, allowing the flavors to meld in vegetable broth.
Meanwhile, cook the quinoa as directed. Once done, spoon the marinated veggies over the fluffy quinoa and serve with satisfaction.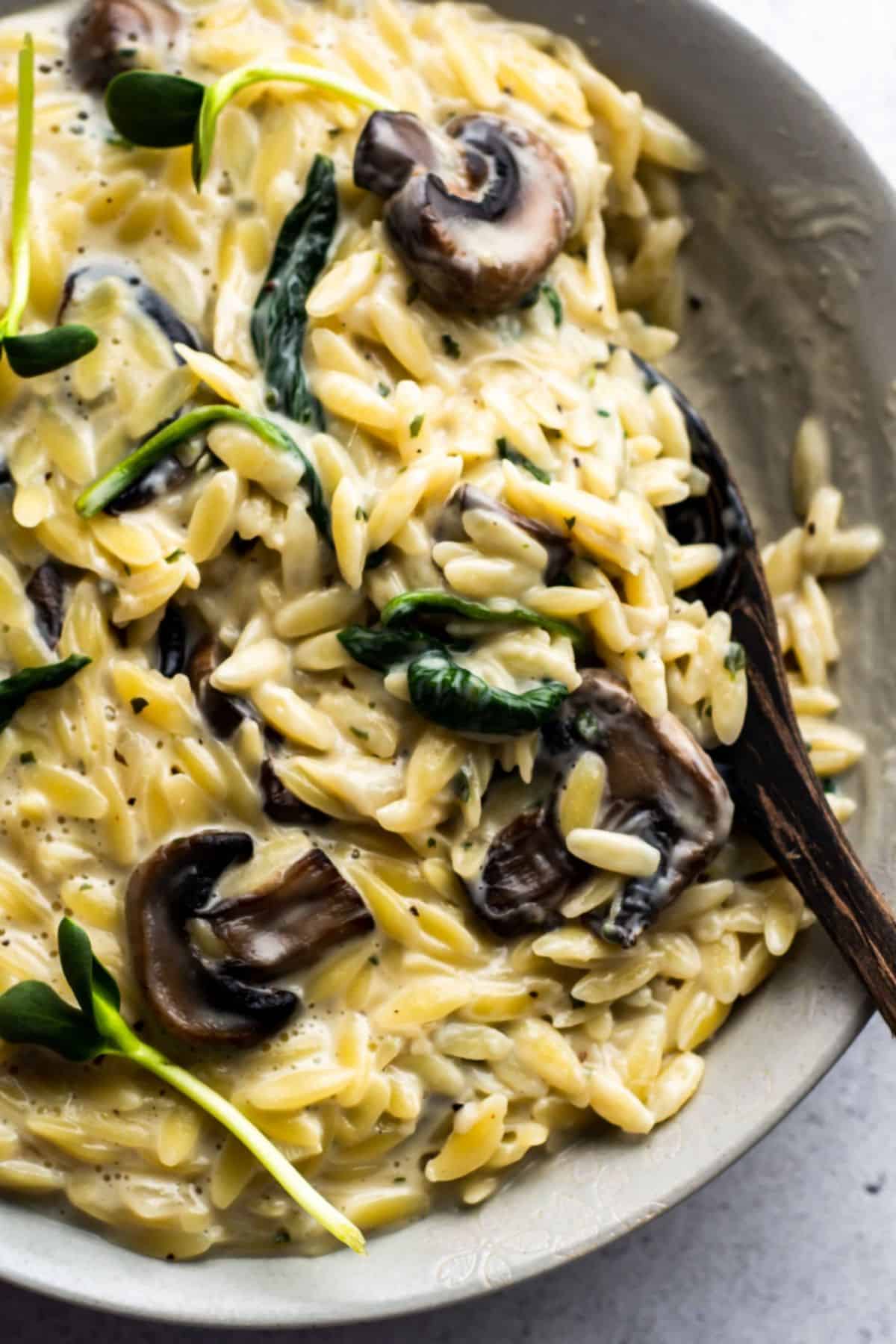 Creamy Mushroom Orzo is a delightful one-pot dish combining spinach and mushrooms with luscious orzo. With the addition of Parmesan cheese, vegetable broth, and creamy milk, it offers a cheesy texture that perfectly complements the orzo and vegetables.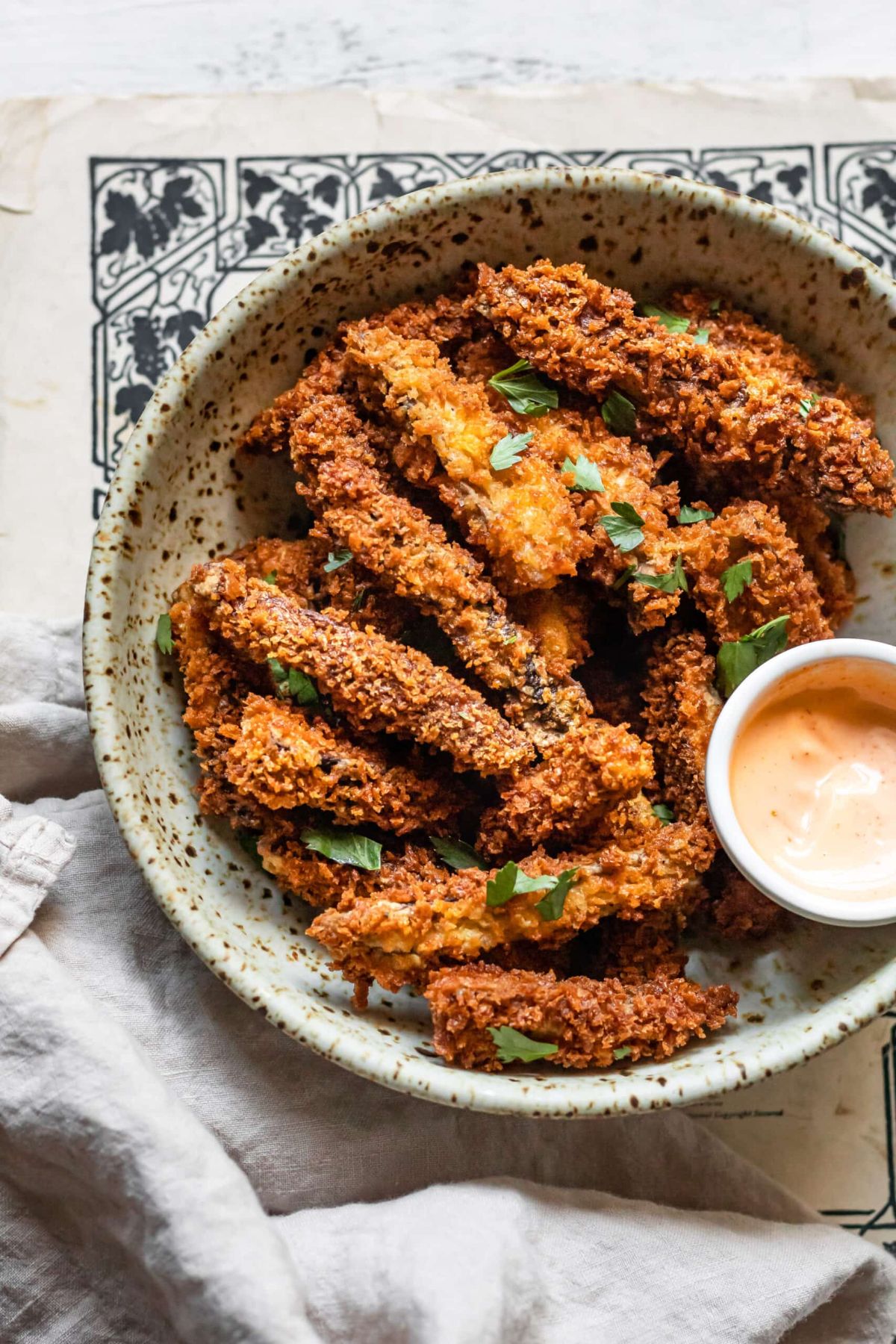 Discover a delightful twist on traditional fries using portobello mushrooms. Cut the large mushroom into thin strips resembling fries. Dip each strip in flour, eggs, and panko breadcrumbs for breading. Fry in oil at 370°F for at least one minute until crispy. Drain the fried mushroom fries and relish their unique flavor and texture.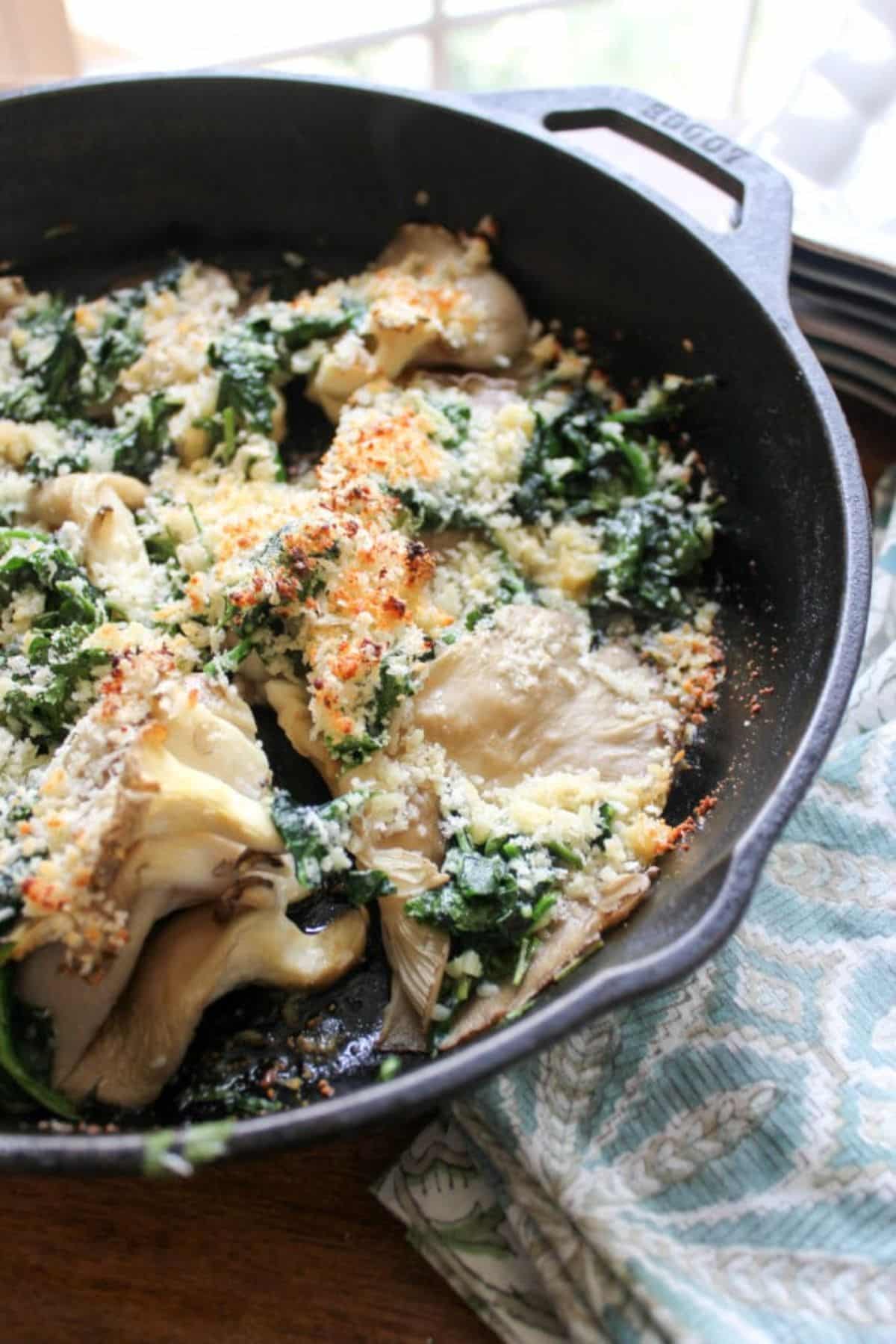 Experience the vegetarian delight of Oyster Mushrooms Rockefeller! This exquisite dish features oyster mushrooms, spinach, and Parmesan cheese as the star ingredients. Sprinkle them with breadcrumbs and a blend of seasonings, then bake at 400 degrees Fahrenheit for 15 minutes to achieve a mouthwatering result.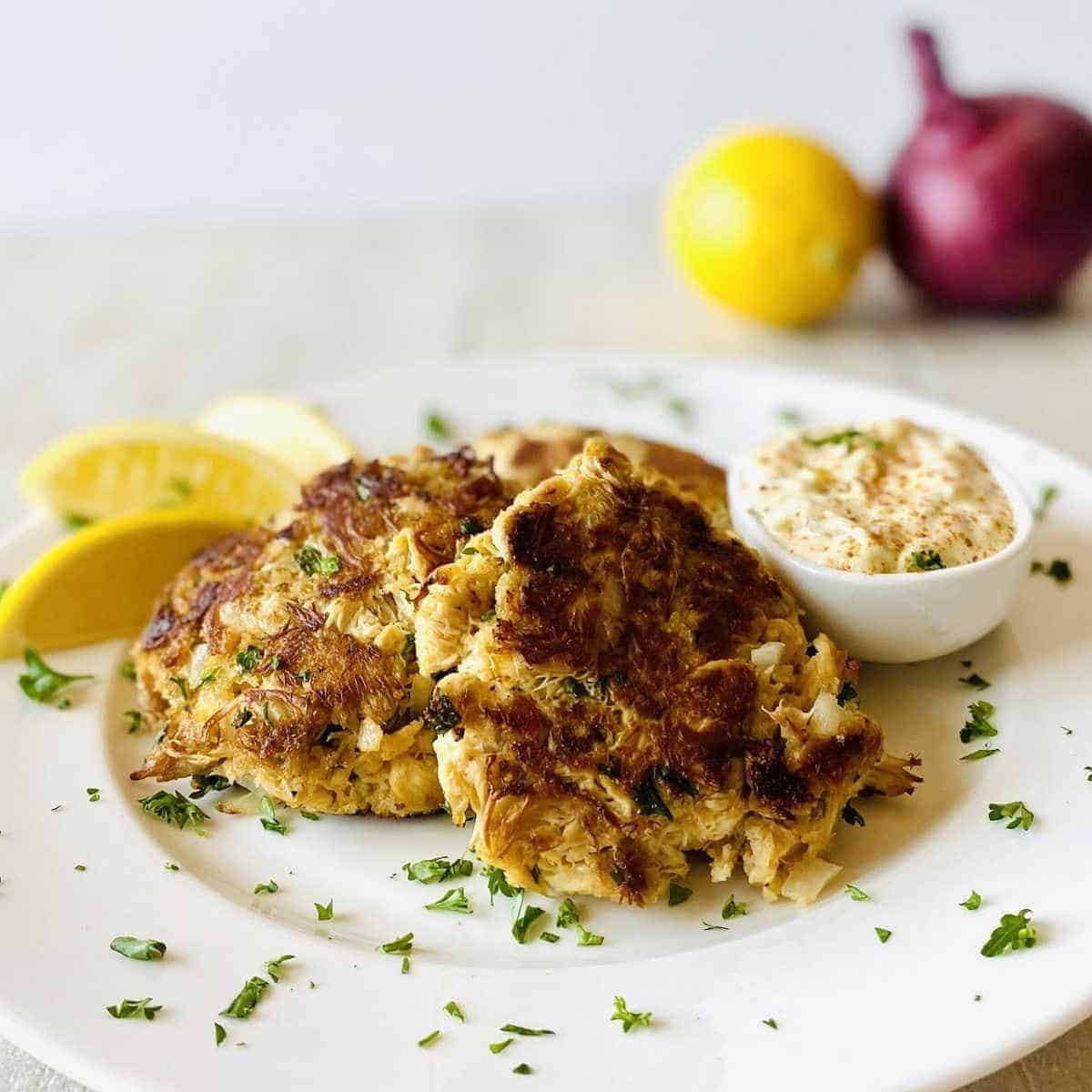 Prepare to savor the unique flavors of Lion's Mane Mushroom "Crab" Cake! This extraordinary recipe features Lion's Mane mushrooms, known for their fluffy texture and striking appearance with longer spines than other species.
By combining these mushrooms with old bay seasoning and other complementary ingredients, this dish successfully emulates the taste of traditional crab cakes without using actual crab meat.
Final Thoughts
We hope you enjoyed our mushroom-filled recipes! Whether it's the comforting Mushroom Risotto, the creamy Creamy Mushroom Orzo, or the unique Lion's Mane Mushroom "Crab" Cake, each dish showcases the versatility of mushrooms.
Now, we'd love to hear your favorite! Share your thoughts and continue exploring the magic of mushrooms in your culinary adventures.