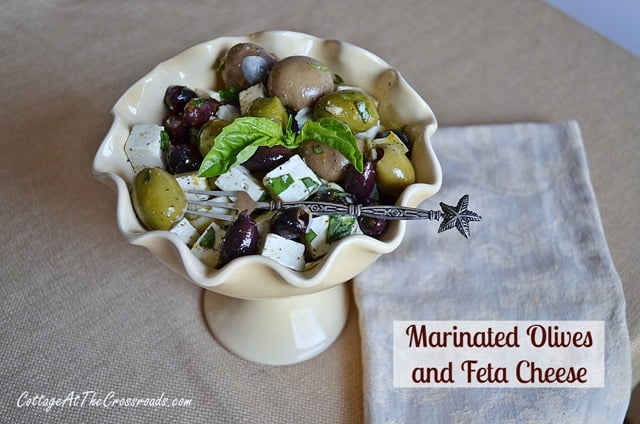 I've been looking for some good appetizer recipes to serve Super Bowl Sunday, and this Marinated Olives and Feta Cheese will definitely be on my table!
This post may contain Amazon or other affiliate links. As an Amazon associate, I earn from qualifying purchases. If you purchase anything through any affiliate link, I may earn a small commission at no extra charge to you. All opinions are my own.
I was actually looking through an old magazine this morning, looking for something that I could make in order to join Debbiedoo's copycat linky party.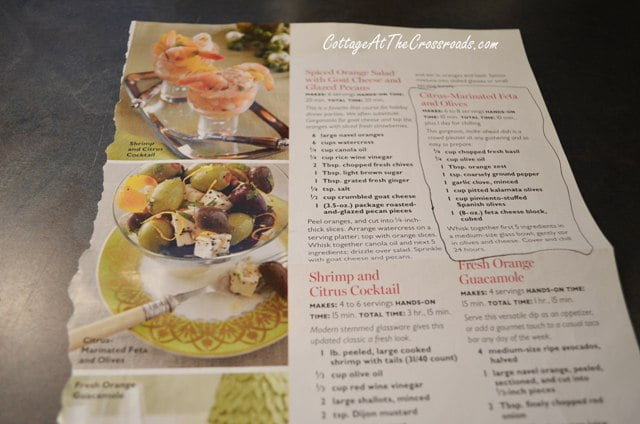 I ran across a recipe in the December 2011 issue of Southern Living. Initially, I ripped it out of the magazine to add to my stash of recipes that I save before disposing of older magazines. But when I looked at it again, I decided this would make a good appetizer for the Super Bowl, and I could use it to join the copycat party.
So off to the grocery store I went with my ripped out page.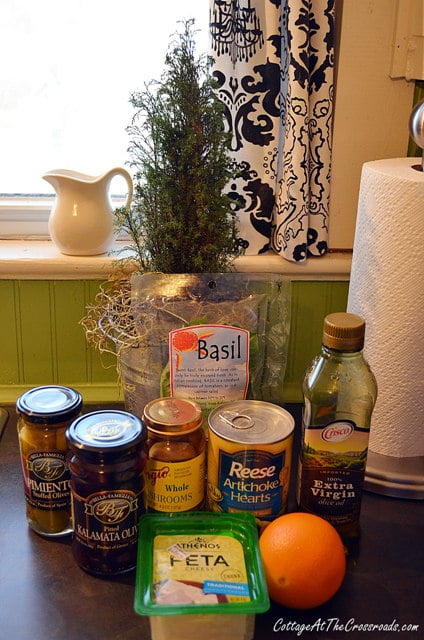 To make this appetizer, I used: a (4.5 ounce) jar of pimento stuffed olives, a (4.5 ounce) jar whole button mushrooms, a (10.2 ounce) jar pitted kalamata olives, 1 (8 ounce) block traditional feta cheese, a (14 ounce) can small artichoke hearts, cut into rounds, 2 cloves garlic, 1/4 cup olive oil, 1 orange and some fresh basil.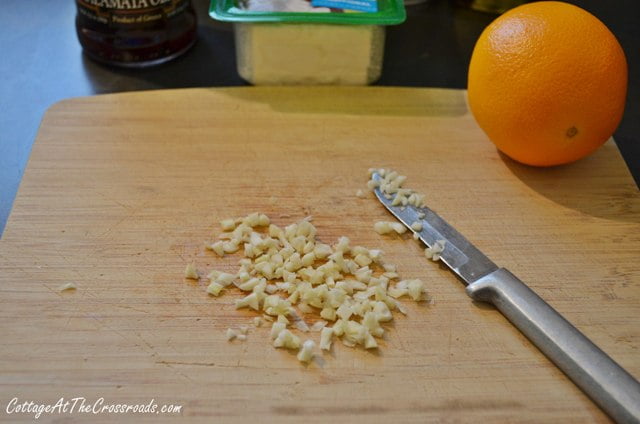 First, start by mincing the 2 garlic cloves very finely.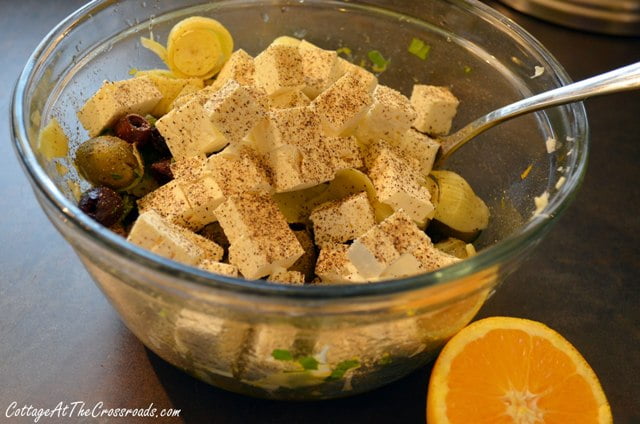 Next, drain the cans of olives, artichoke hearts, and mushrooms and then add them to the bowl along with the minced garlic. Add 1/4 cup chopped fresh basil, 1/4 cup olive oil, 1 tablespoon orange zest, and the juice of 1/2 of the orange. (I ate the other half!)
Cut the block of feta cheese into cubes, add those to the bowl, and sprinkle with black pepper. Gently stir together.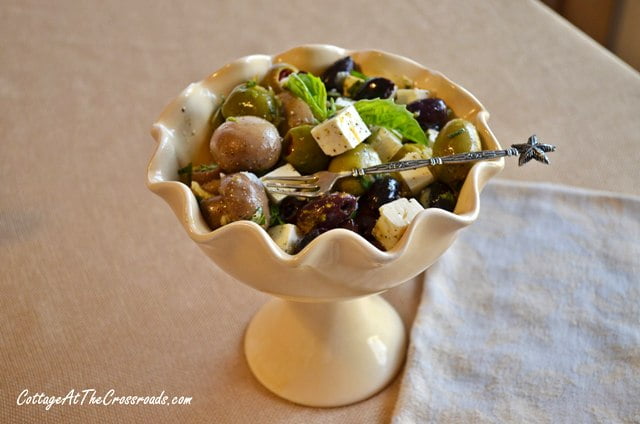 The directions said to cover and chill for 24 hours before serving, but after I finished photographing it, Leo and I devoured it.
You might say that you could buy some marinated olives at the deli bar, but it is the orange zest and the orange juice along with the fresh basil that gives this dish its unique flavor.
Oh, and I have to tell you that I tweaked the original recipe. It didn't call for mushrooms, artichoke hearts, or the orange juice. But trust me, the orange juice makes all the difference in the world!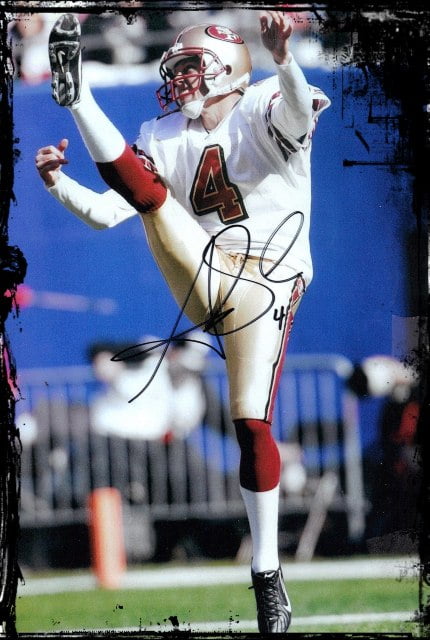 We will be watching the Super Bowl and enjoying this appetizer. This is my cousin, Andy Lee, who is the punter for the San Francisco 49ers. He not only punts, but he's the holder for extra points and field goals. His parents sent my mother this autographed picture of him. So when you see him during the Super Bowl, you can think about the Cottage at the Crossroads and you'll have a special connection to the game, too!
I'm joining:
Copy Cat [email protected]'s
Metamorphosis [email protected]Between Naps on the Porch
Wow Us [email protected]Savvy Southern Style