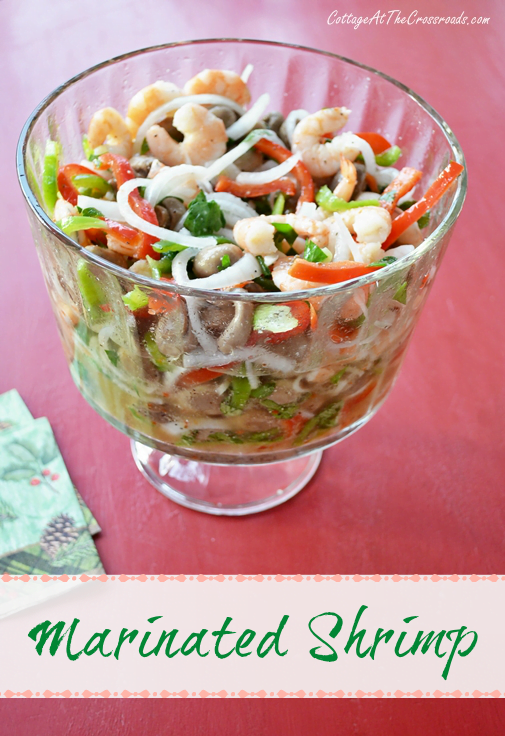 Can you believe it? In just a few days it will be Christmas, and I wanted to share with you a dish that we almost always have when our family gets together Christmas Eve. It's marinated shrimp, and it super easy to prepare. It's a great celebratory dish, and the best thing is that you can prepare it in advance.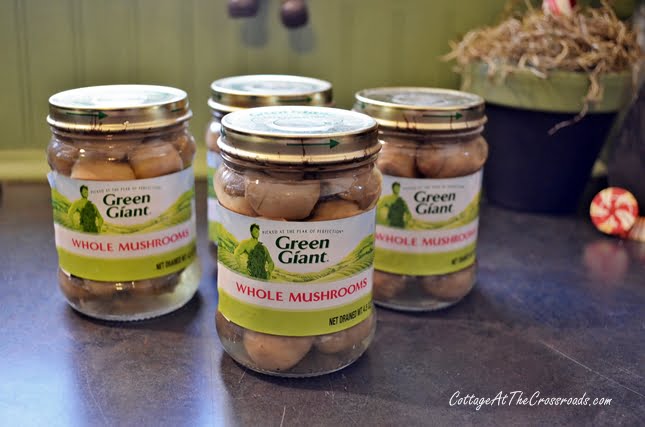 First you will need several jars of button mushrooms. Drain the mushrooms.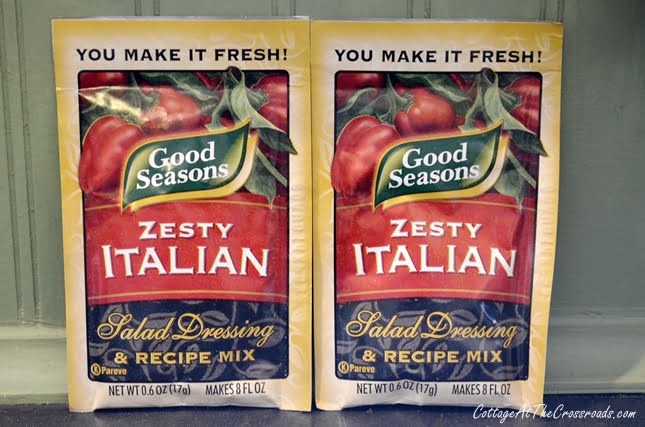 Next you will need to some Zesty Italian Dressing. I mixed up some because I already had these packages, but I usually just use 2 large bottles of Zesty Italian salad dressing.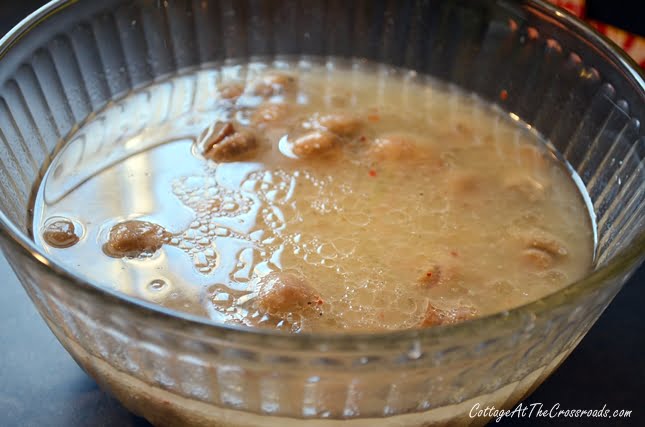 Pour the dressing over the mushrooms.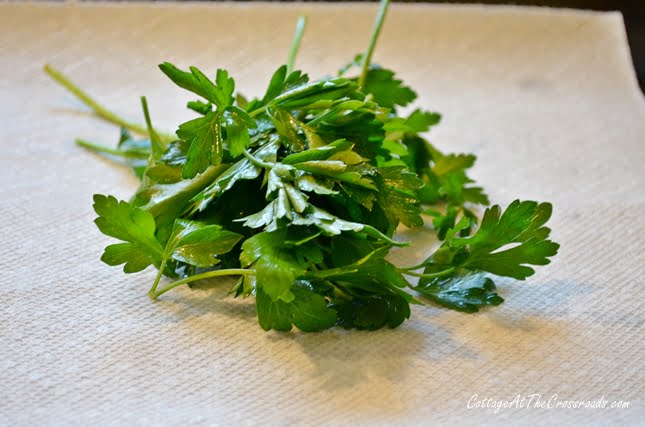 Chop a small bunch of fresh parsley and throw it in the mixture.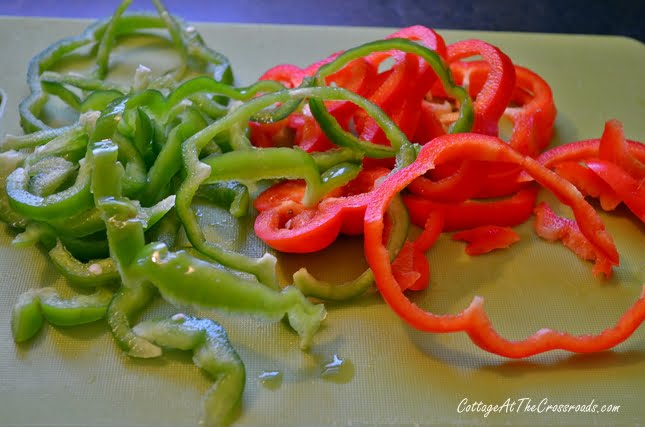 Wash and cut a red and green pepper into rings and then cut the rings into smaller pieces. Add these to the mixture.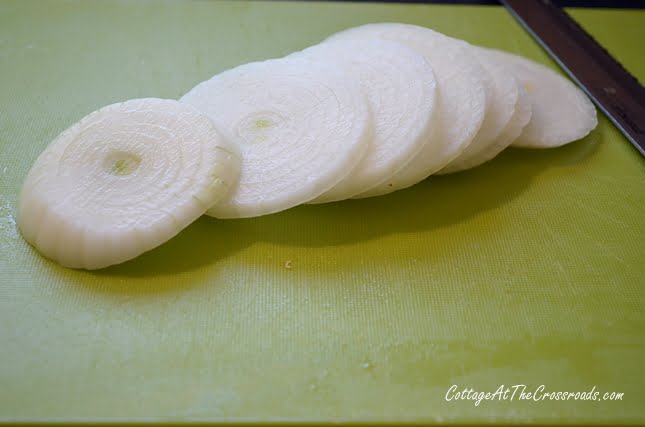 Slice a medium sweet onion into thin rings, cut the rings in half, and throw them in.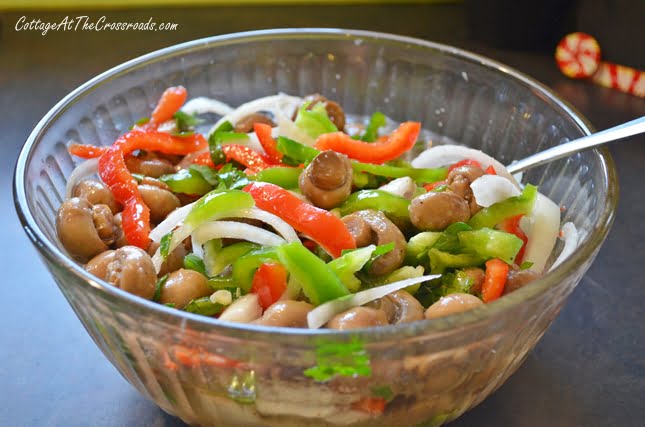 At this point, add a small bottle of capers, including the juice, into the mix. (Don't do what I did-I totally forgot to add the capers when I was making this dish to show you! The capers are crucial to this recipe! It just isn't the same if you omit them!) Let all the ingredients marinate while you're preparing the shrimp.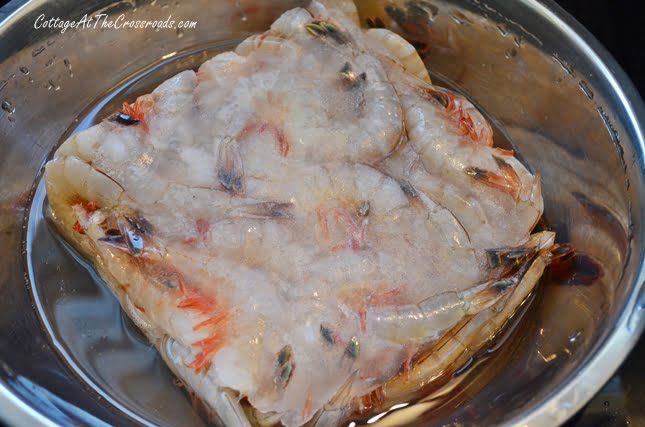 This dish is best prepared with fresh, local shrimp but since we live inland now, we use frozen shrimp. This is about 3 1/2 pounds of frozen shrimp. After it has thawed, cook it in a pot of boiling water with some Old Bay seasoning. Take it off the heat as soon as the shrimp rise to the top of the boiling water. Immediately drain the shrimp in a colander and add ice to cool them down. When they have cooled, peel and devein the shrimp and add the shrimp to the mixture. Place in the refrigerator and marinate for several hours.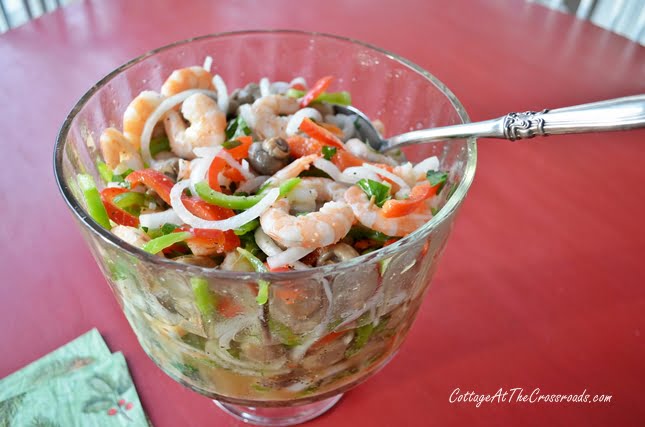 This dish looks very pretty when placed in a clear trifle bowl.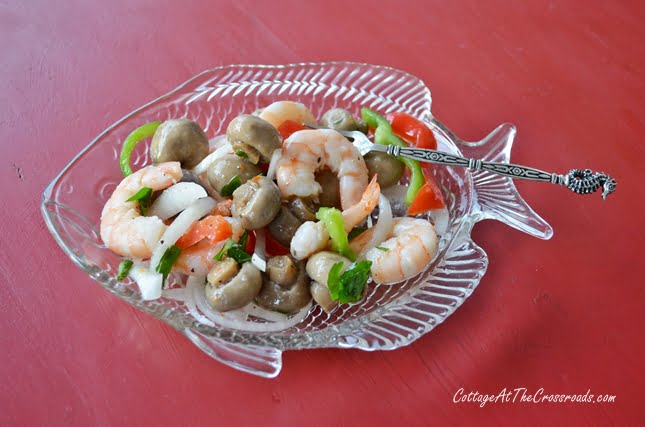 Sometimes I like to serve it in these antique glass fish plates that I've had forever! It is so, so good!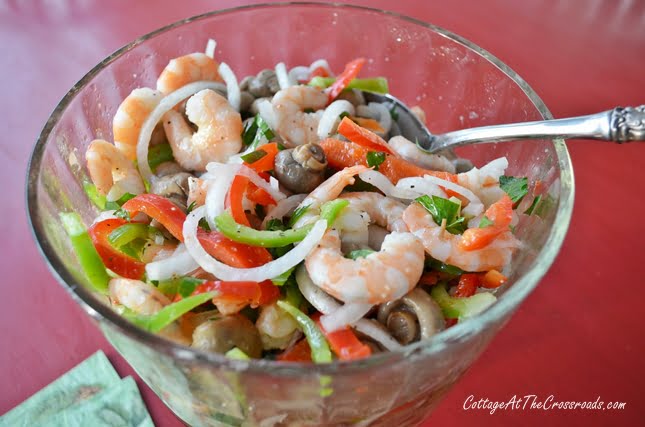 You won't have any leftovers, I guarantee you!
If you'd like a printable copy of this recipe, click HERE.