Do you have extra horseradish left over from your latest cooking venture? You are not alone. Fortunately for you, there are a plethora of dishes that utilize horseradish for an extra push of spice.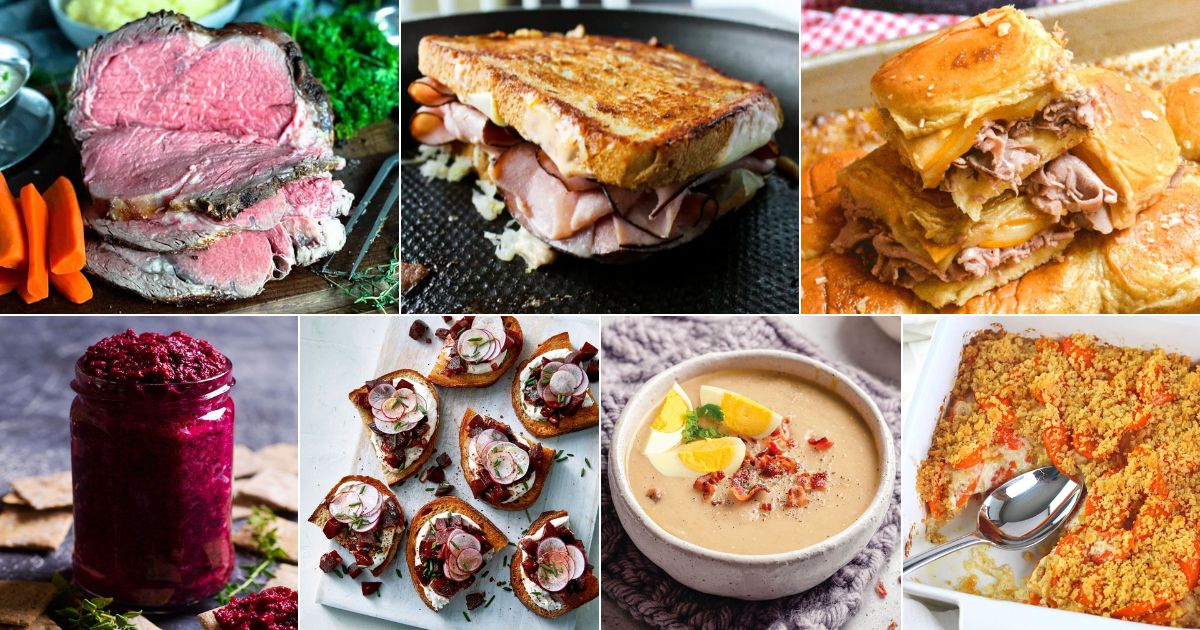 Whether you enjoy seafood, pasta, or even seasoned eggs, there is a horseradish dish for all preferences. Here are all the best horseradish recipes to utilize this excellent sauce.
Contents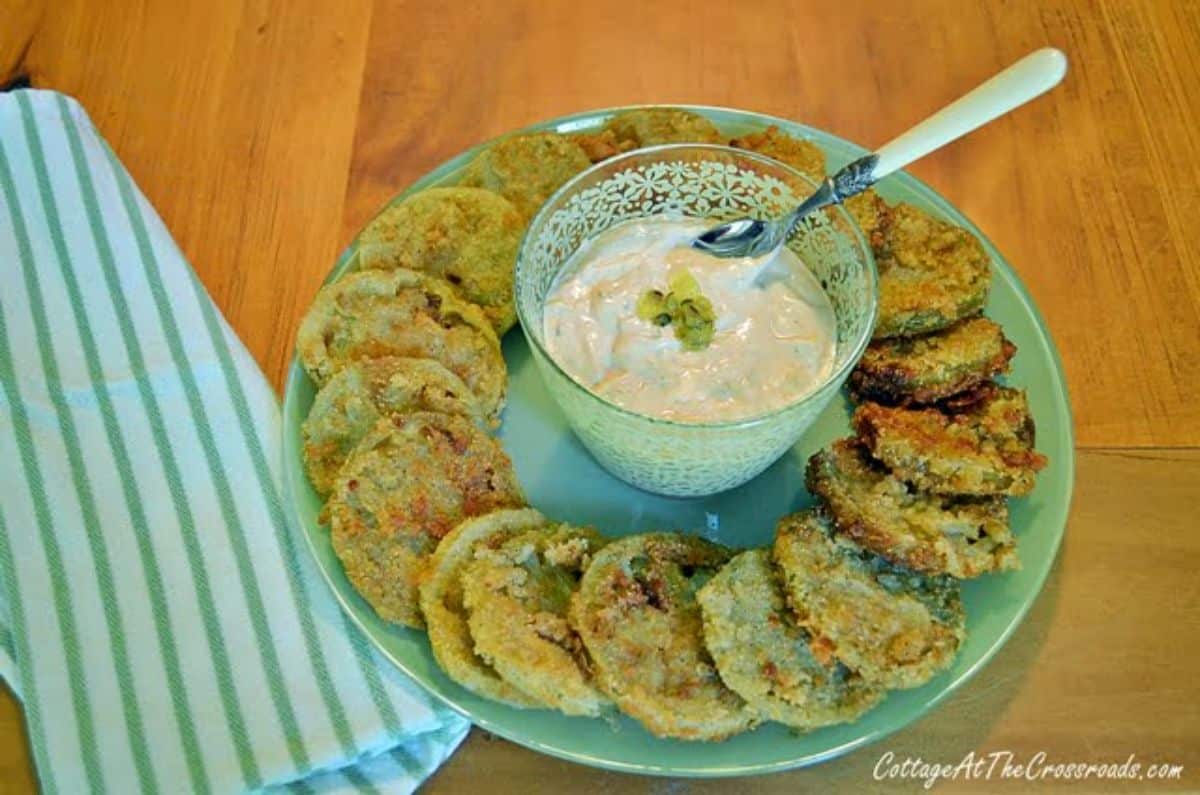 First on today's list of recipes are these fried green tomatoes. Most people don't think to use green tomatoes when cooking. Still, this dish utilizes its softer flavor to emphasize its sauce and seasoning.
What I like about this particular option is how simple it is to make. This recipe only requires a small handful of ingredients and access to a skillet or frying pan. Whether you are a seasoned chef or a first-time cook, this recipe is great for practicing your skills and using extra horseradish.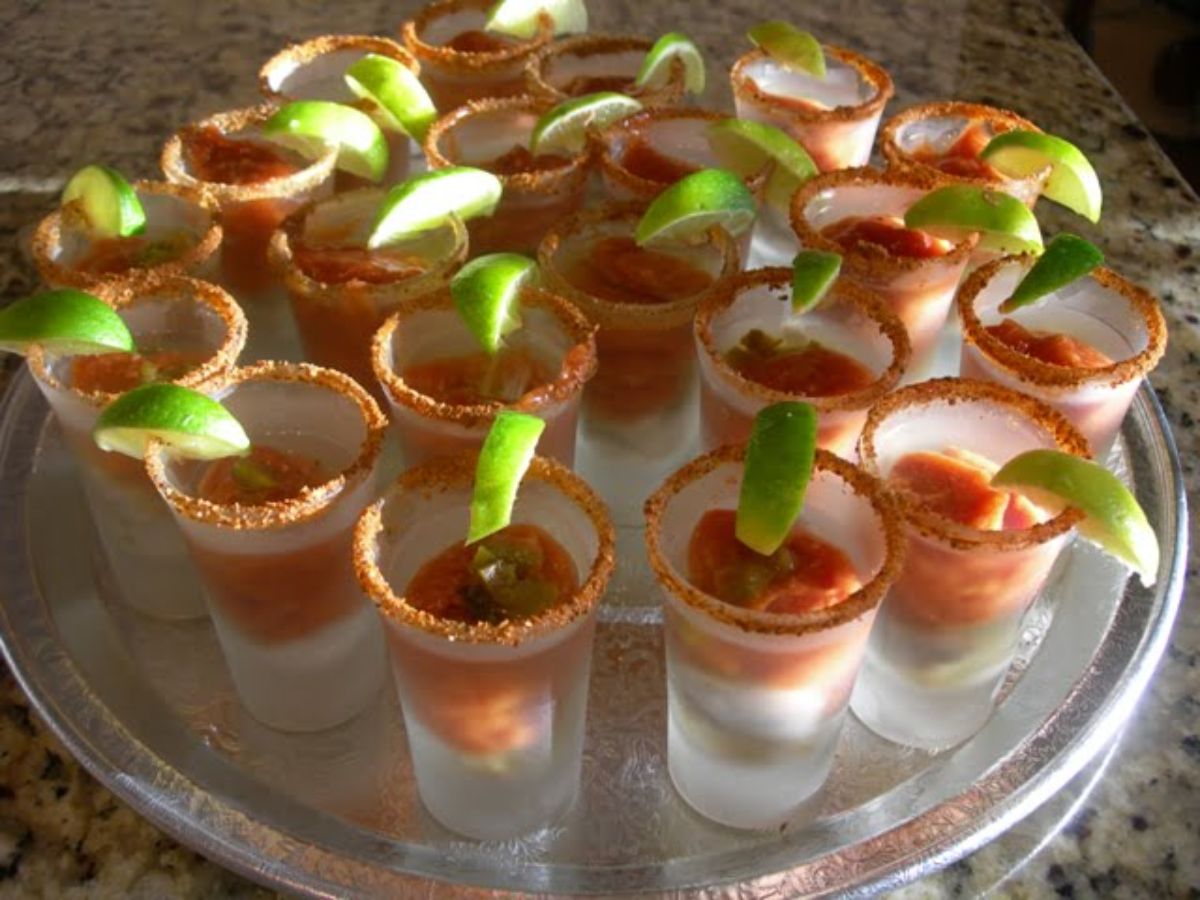 Another one of the best horseradish recipes is this recipe for oyster shooters.
When most people think of horseradish, they don't typically jump to putting it in their drink. At first glance, horseradish is too strong and offers a flavor that will overpower any other taste in your alcohol.
Fortunately, when mixed with the right ingredients, horseradish is a terrific ingredient in any savory cocktail sauce. This recipe utilizes a mixture of ketchup, lemon juice, mustard, tabasco sauce, Worcestershire sauce, and the horseradish mentioned above to create a uniquely spicy seafood drink.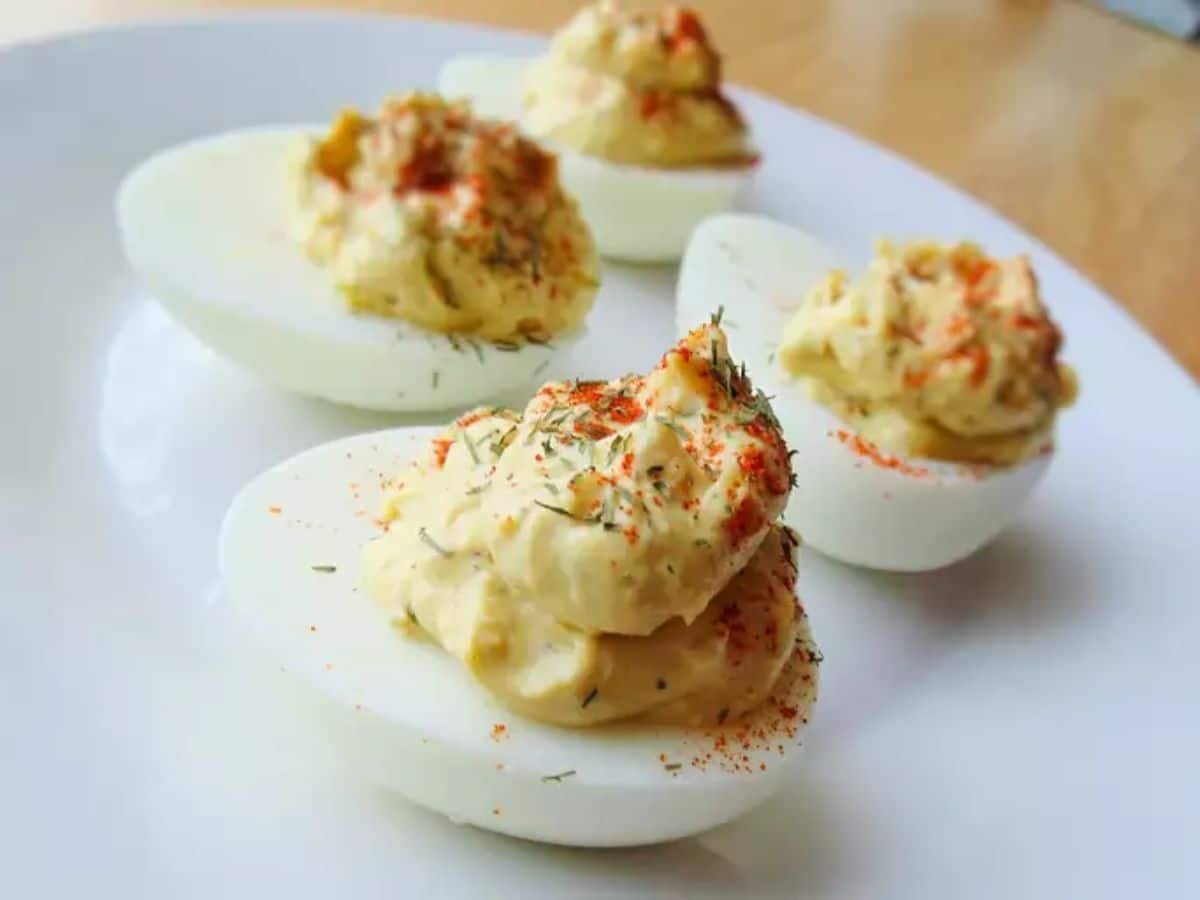 Whether you want to spice up your next holiday get-together or enjoy your weekday, adding horseradish to your deviled eggs will give them the kick they need to become a stand-out dish.
While deviled eggs are undoubtedly tasty on their own, adding some extra spice like horseradish will turn your eggs from an appetizer to a main course.
Make sure when utilizing this recipe to portion out your sauce evenly. Devilled eggs get served in premade portions, so they should have consistent ingredients across the board. Nothing ruins a batch of eggs more than random eggs with significant variance in taste.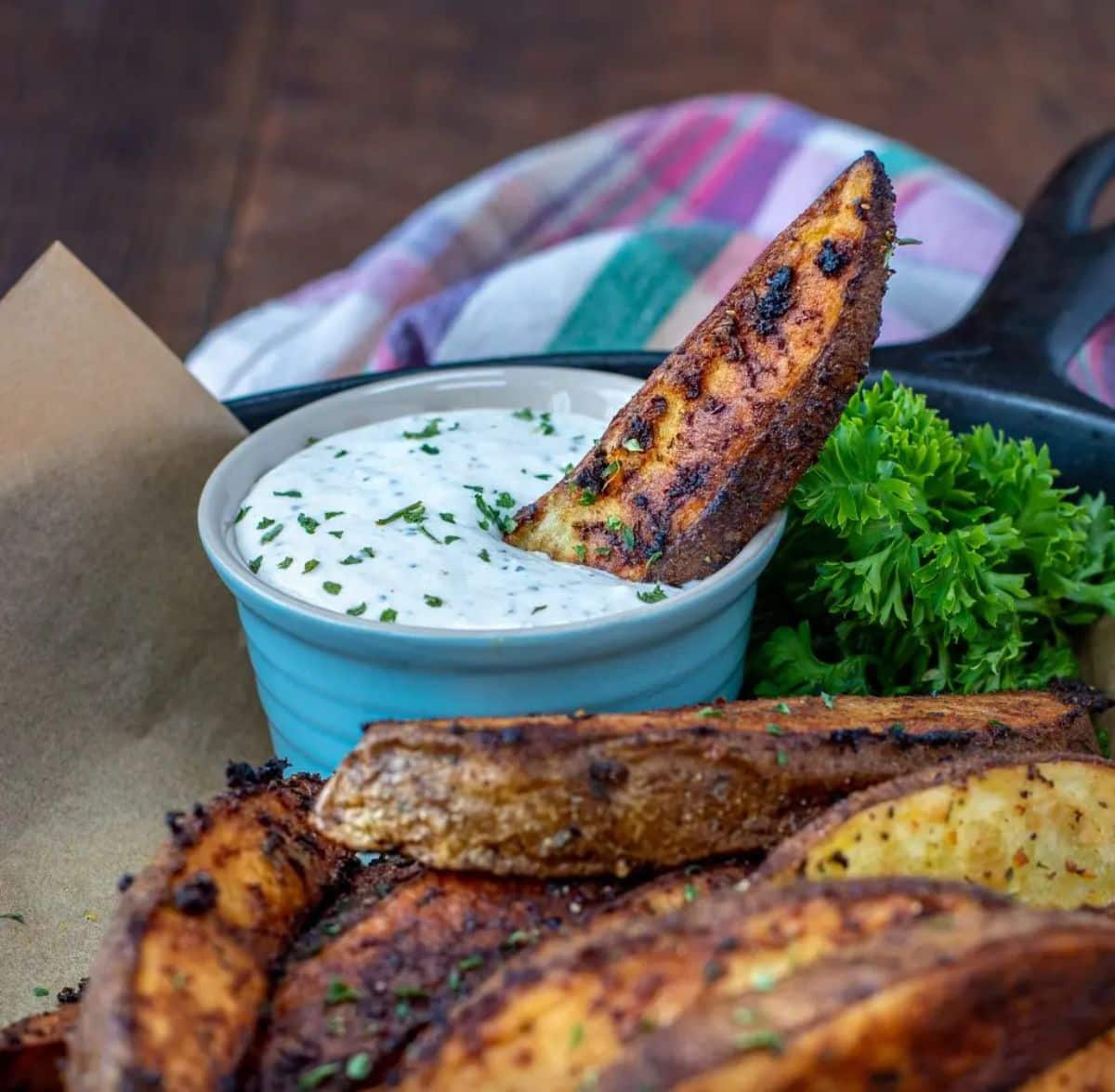 If mixing horseradish directly into your dish is not your style, consider using your horseradish as an ingredient for a dipping sauce.
For those who don't already know, aioli is a mixture of eggs and oil akin to mayonnaise. While quite similar, aioli is a special sauce because of its extra flavor.
This easy-to-understand aioli recipe makes a spicy sauce that goes great on various dishes. Whether you like a saucy sandwich or must marinate your next meat, this aioli will give your dish an extra kick.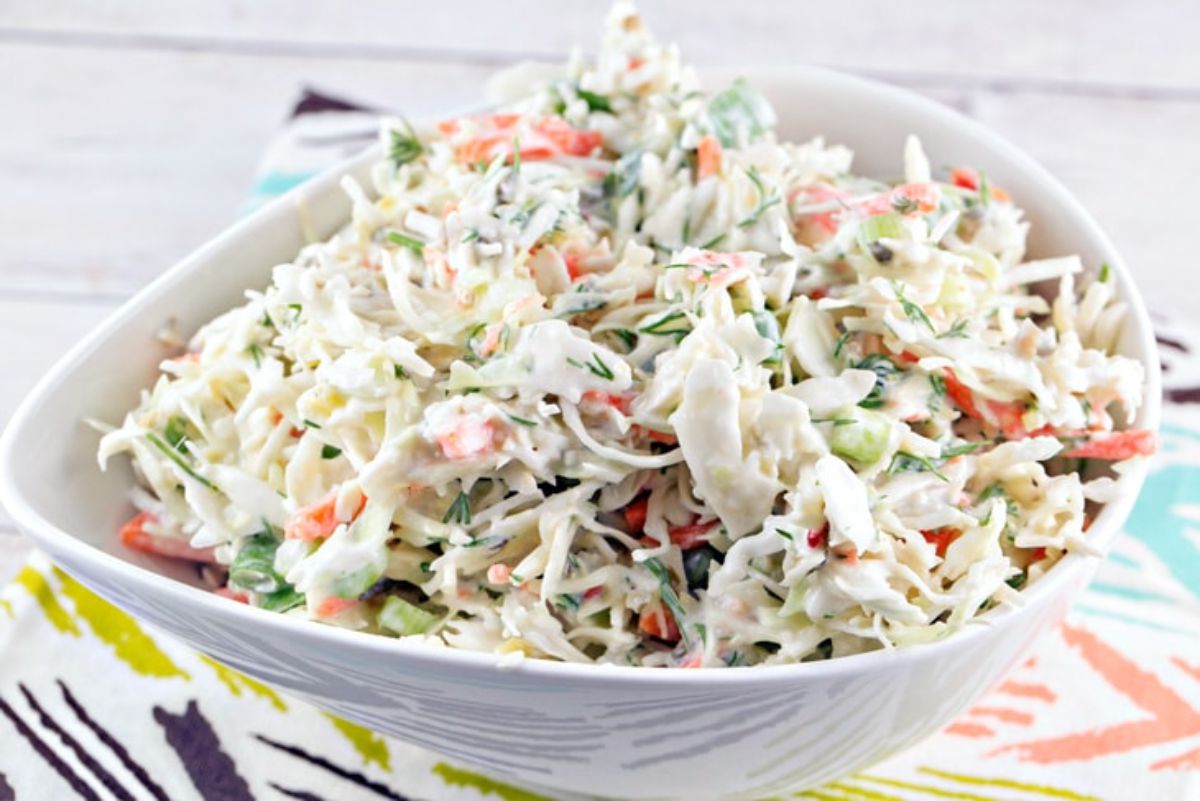 Coleslaw is a dish that many hold a strong aversion to. The intense flavor and unfamiliar texture can be off-putting to those who like to stick with what they know.
That said, fans of coleslaw will love this particular recipe.
This horseradish dill coleslaw recipe takes all the traits unique to coleslaw. It adds horseradish to give the dish a unique sauce blend. I like that the sauce used in this recipe utilizes just enough yogurt to dull down the strength of the horseradish without eliminating its flavor from the mixture.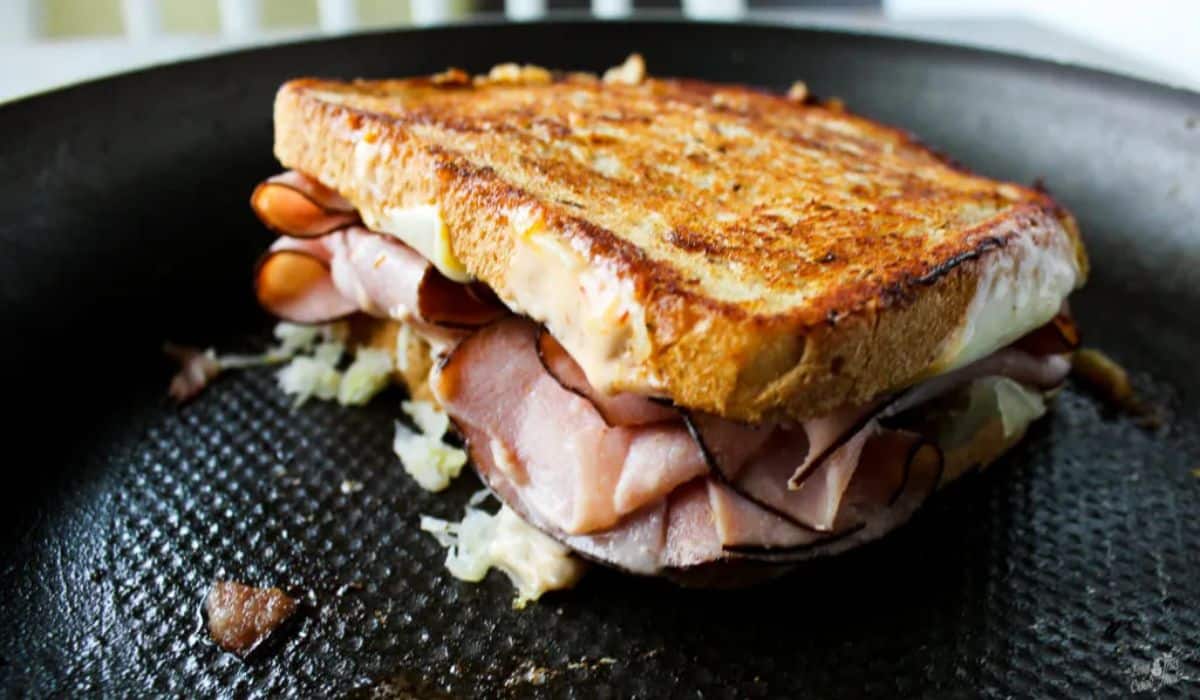 The classic complaint about meat-heavy sandwiches is that they are too dry. Many find sandwiches like Ruben are okay but would be better coated with something to soften them up and add moisture.
Enter this ham Reuben sandwich recipe.
This recipe takes all the meaty goodness people enjoy about their Reuben sandwich and creates a horseradish blend built to satisfy any complaints of dryness. The sauce used in this recipe could be placed on any sandwich, but I like the choice of corned beef for its steamy essence.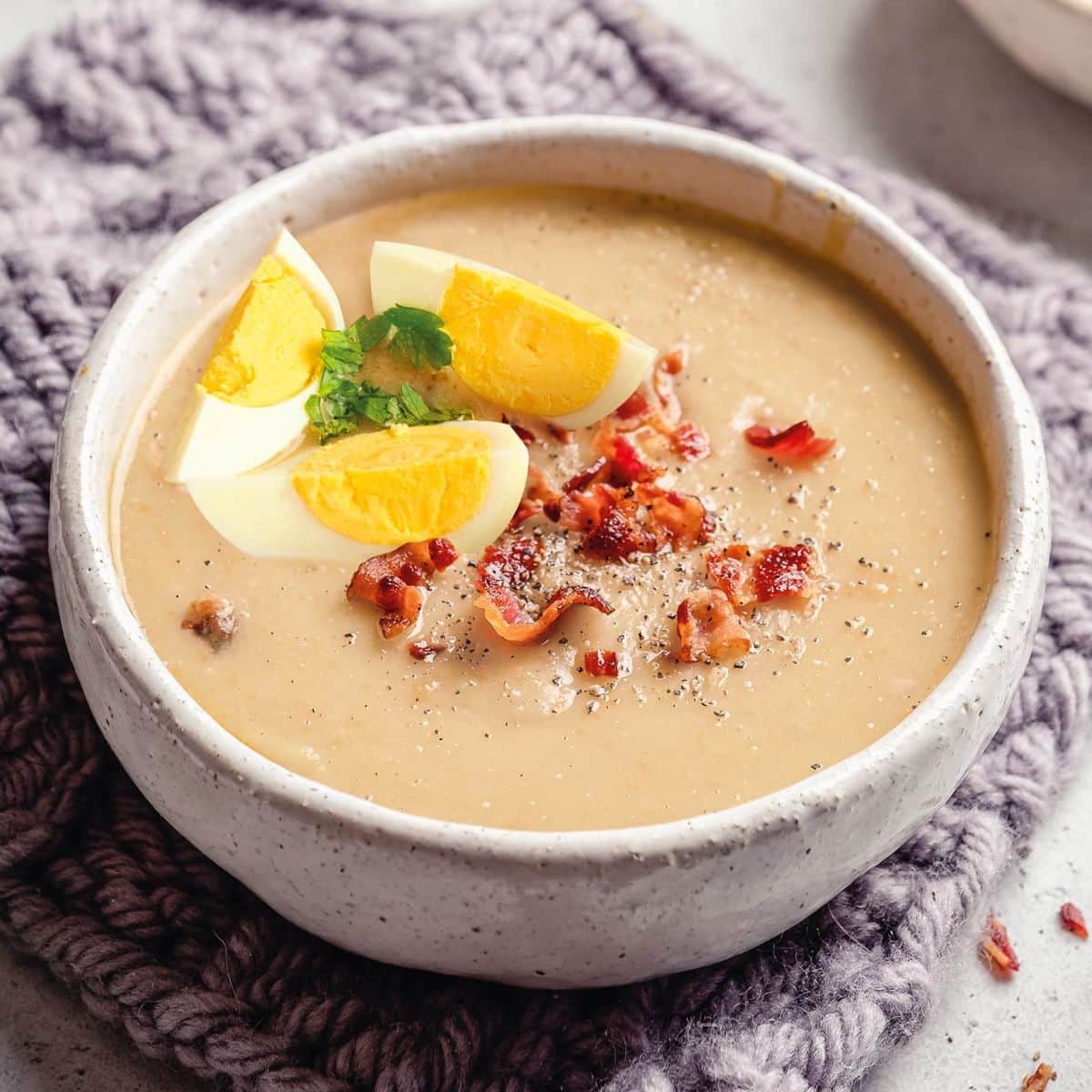 If you are not of a Polish background, you may be unfamiliar with Chrzanowa soup. This delicious dish blends the best Polish ingredients into one soup mixture.
Suppose you already enjoy kielbasa, potatoes, or boiled eggs. In that case, you will likely want a soup dish with these elements. The horseradish may not be the star of this show. Still, it works to give livelihood to an otherwise under-seasoned set of ingredients.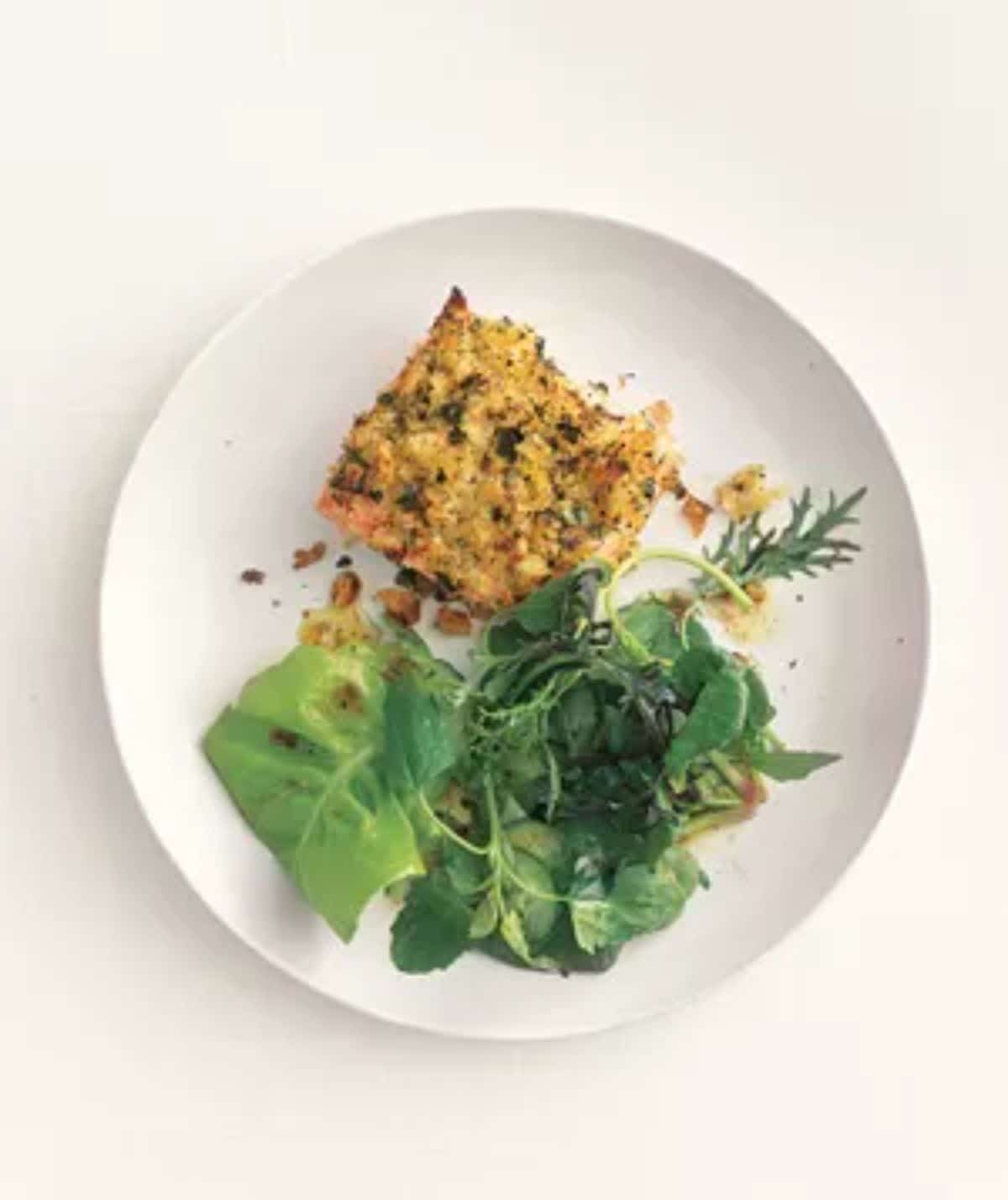 Next, we have another seafood dish for lovers of all things fish.
I like this particular recipe because it is pretty healthy. The bulk of the dish is comprised of salmon, while the rest of the recipe calls for vegetables and some seasoning. If you want to reduce your caloric intake, you will be happy to know that each serving only includes 356 calories.
Alongside being one of the healthier choices on today's list of horseradish recipes, the horseradish-crusted salmon is also time-efficient. This dish should take less than a half hour to prepare and cook, so it can get easily slotted into a busy schedule.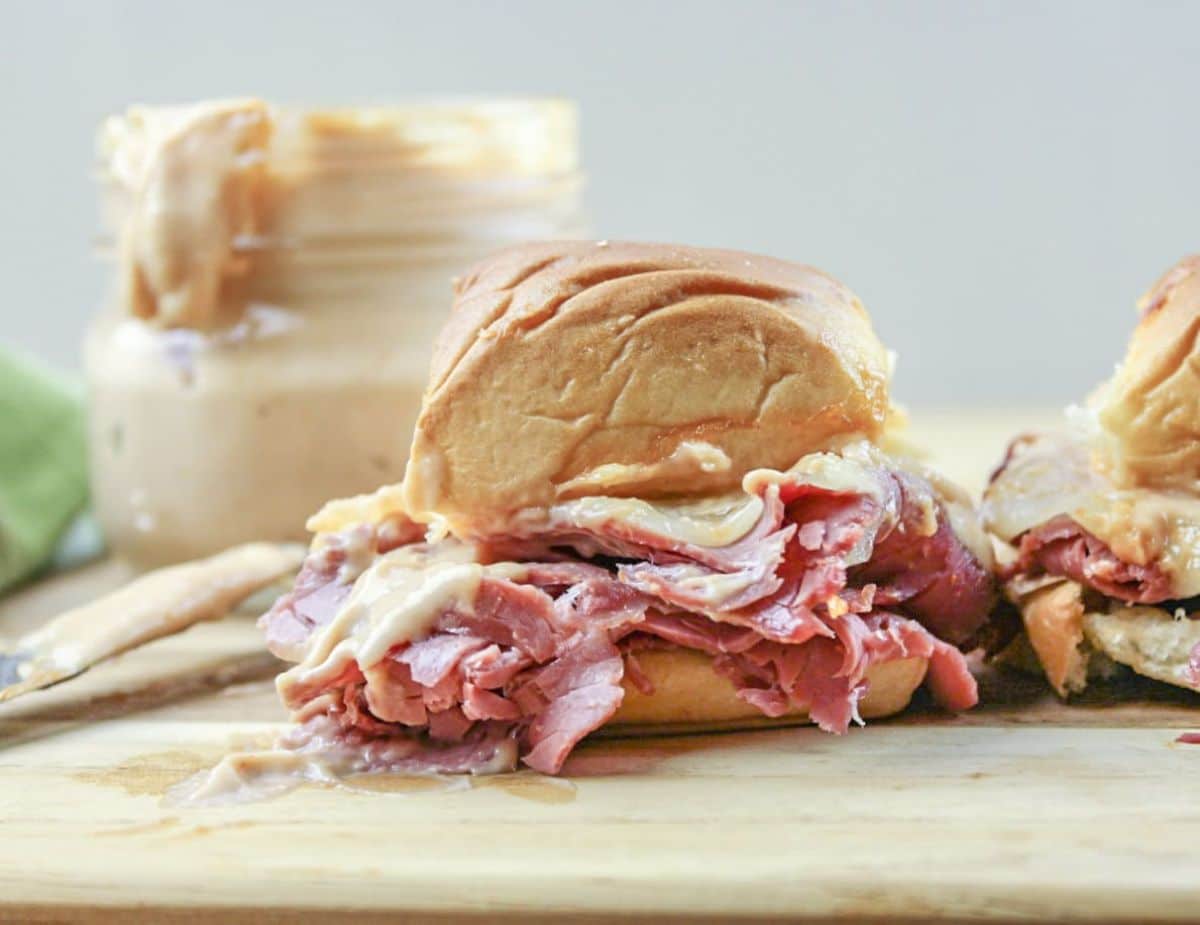 These corned beef sliders are a terrific use of your leftover horseradish.
Whether you want to add a new flavor to your summer barbeque or just want to have an exciting lunch, you can't go wrong with these little sandwiches.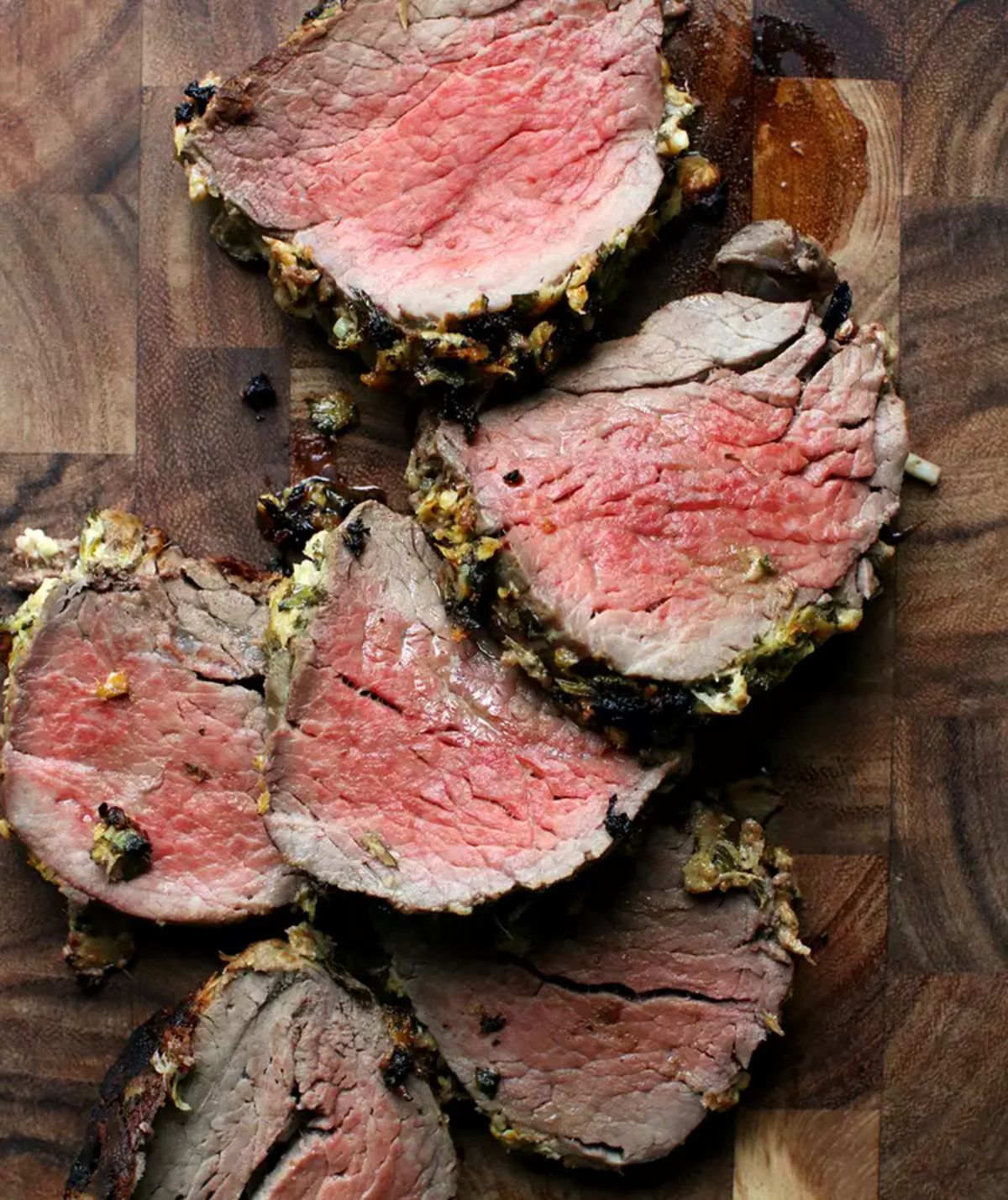 This is another horseradish-crusted meat dish, this time with beef. What I like about this recipe is that the crust spreads the flavor evenly. Sometimes I find that meat has a lot of variance in taste, but crusting the seasoning mixture on meat allows the flavor to get into all the nooks and crannies.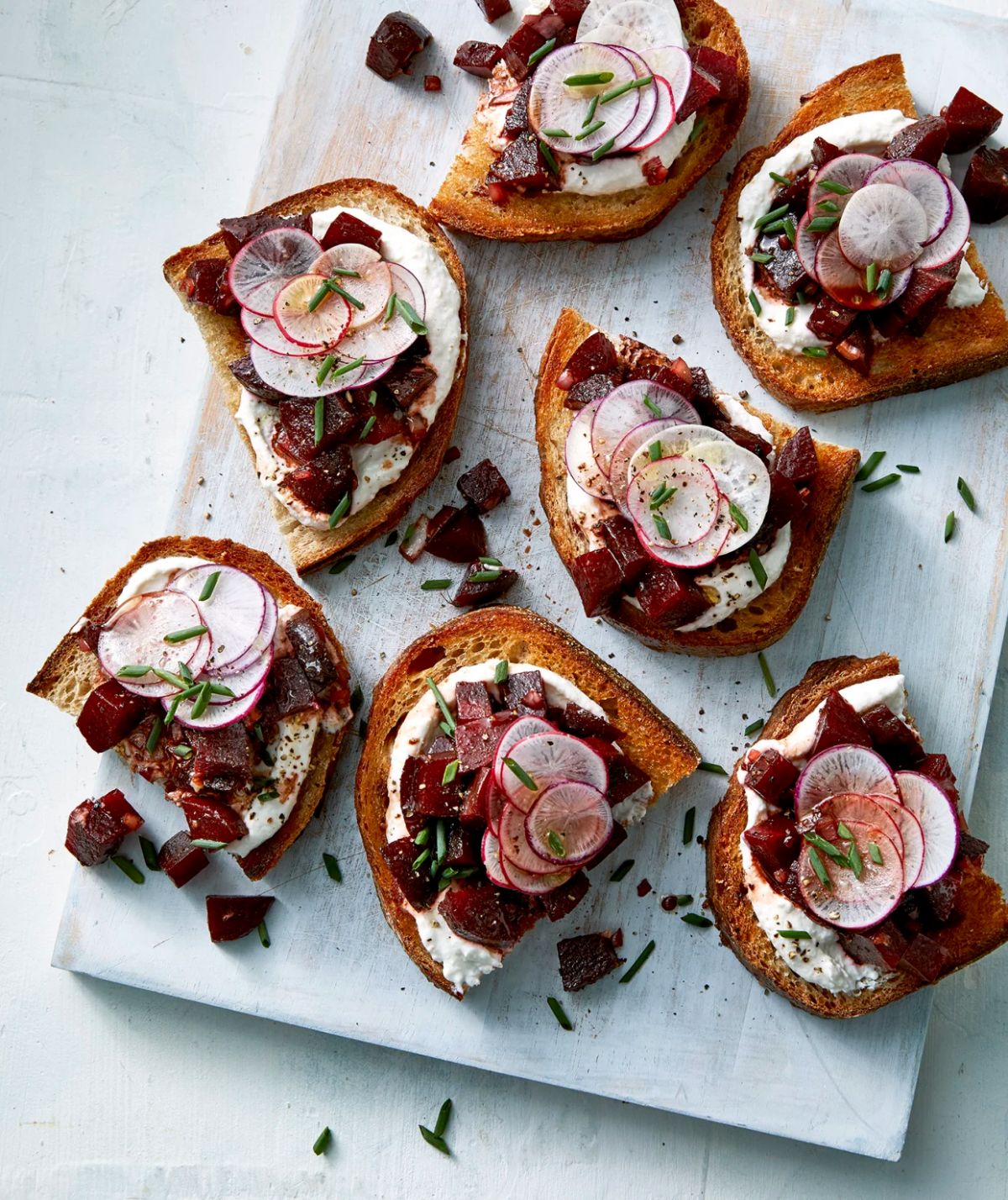 These beets are another solid dish that utilizes the dairy-horseradish combo. Horseradish may be tasty, but it can be overpowering when put into a dish with weaker flavors. Adding a bit of yogurt, like in this recipe, allows the beats to breathe without totally diminishing the taste and texture added by the horseradish.
Make sure to cut your bread slices thick with this recipe. The horseradish blend can get a bit heavy, and you will need a good piece of toast to support such a sauce.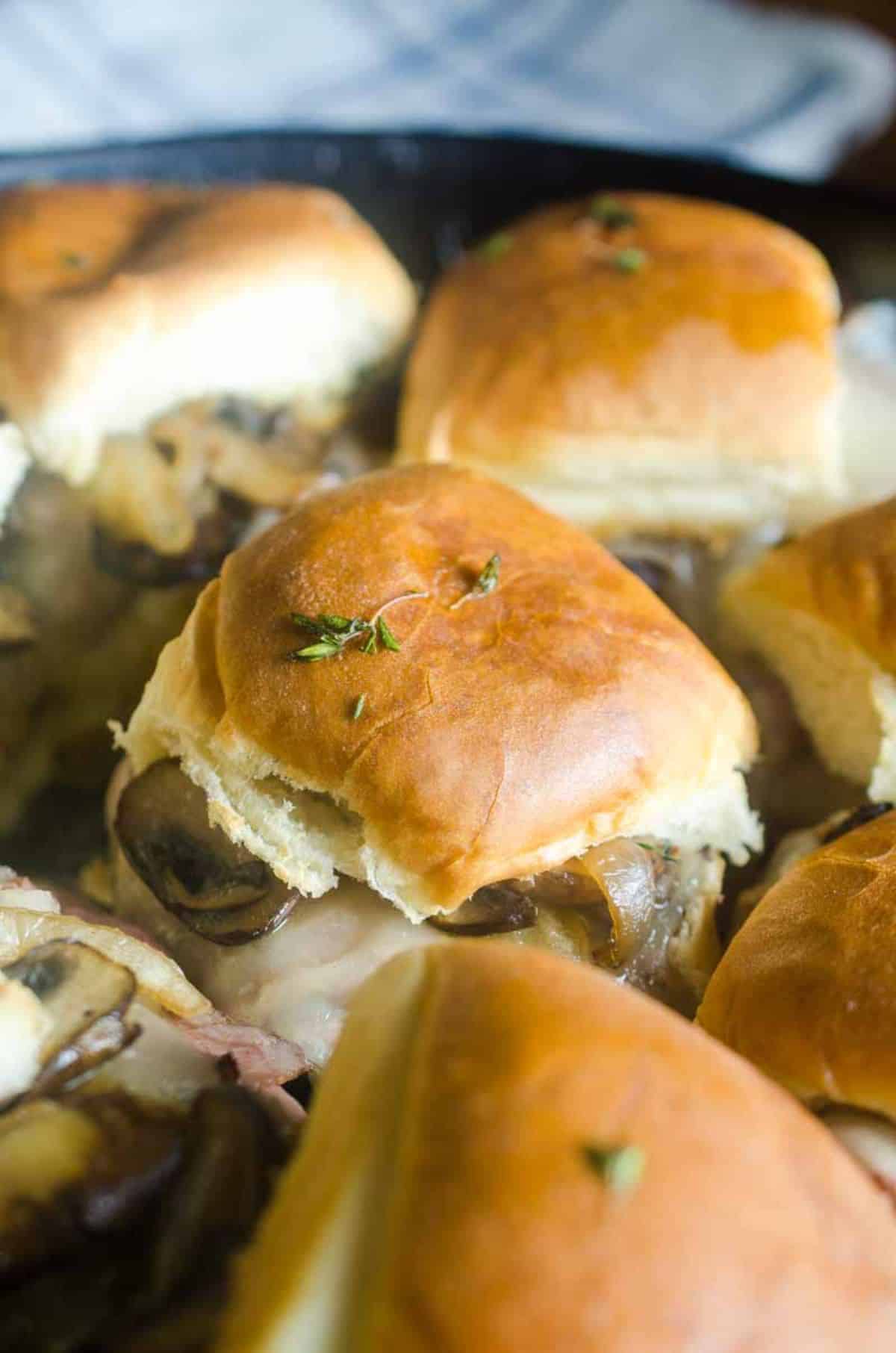 Another sandwich enhanced by a horseradish-based sauce. These delightful sliders will have your mouth watering with the desire for more.
Make sure you make enough sliders so each person can eat a few.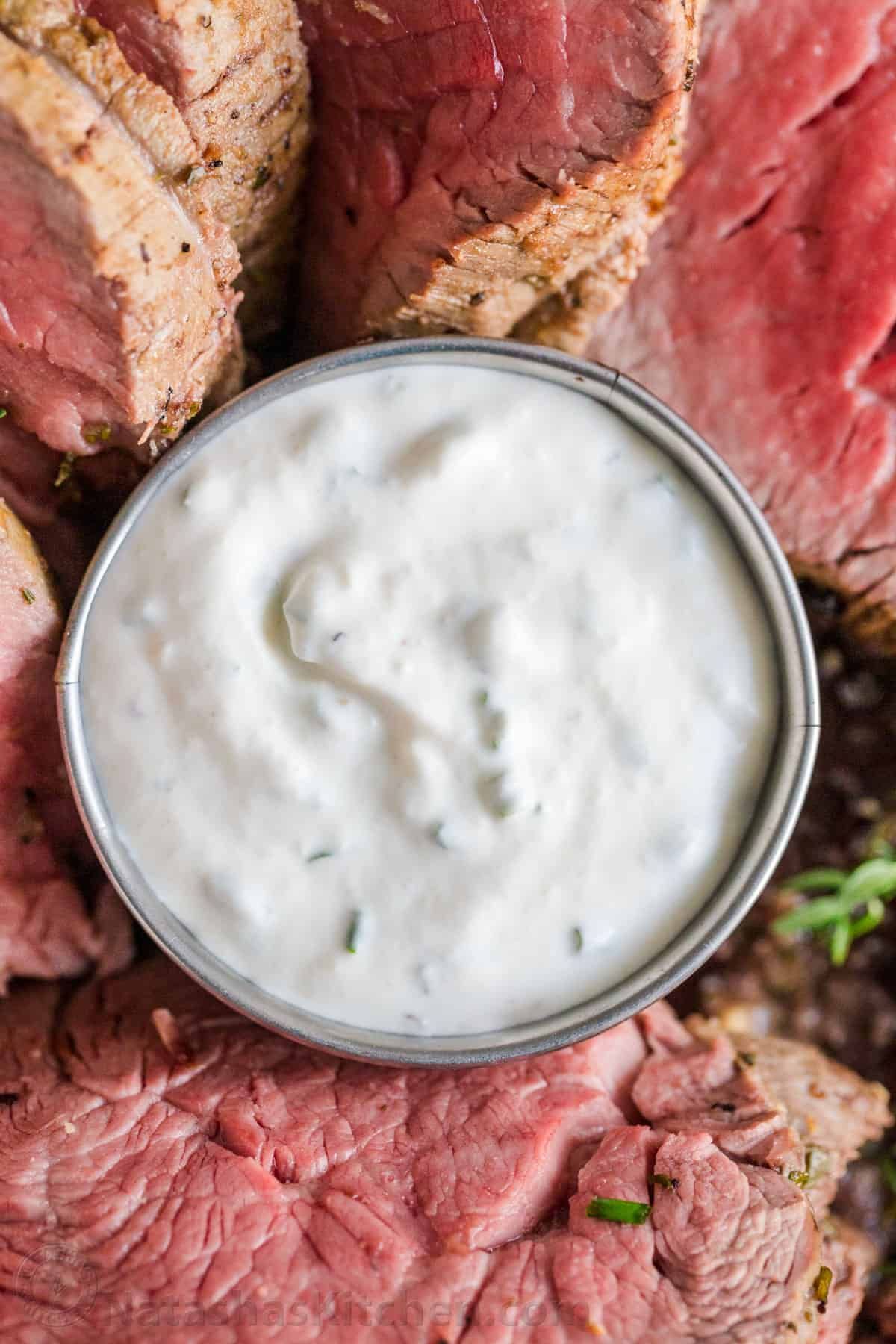 Horseradish sauce is a zesty condiment made by combining prepared horseradish with sour cream, mayo, and apple cider vinegar. The mixture is seasoned with salt and pepper, optionally sweetened with sugar, and refrigerated to enhance the flavors.
This versatile sauce complements dishes like roast meats and sandwiches with its tangy and mildly spicy profile.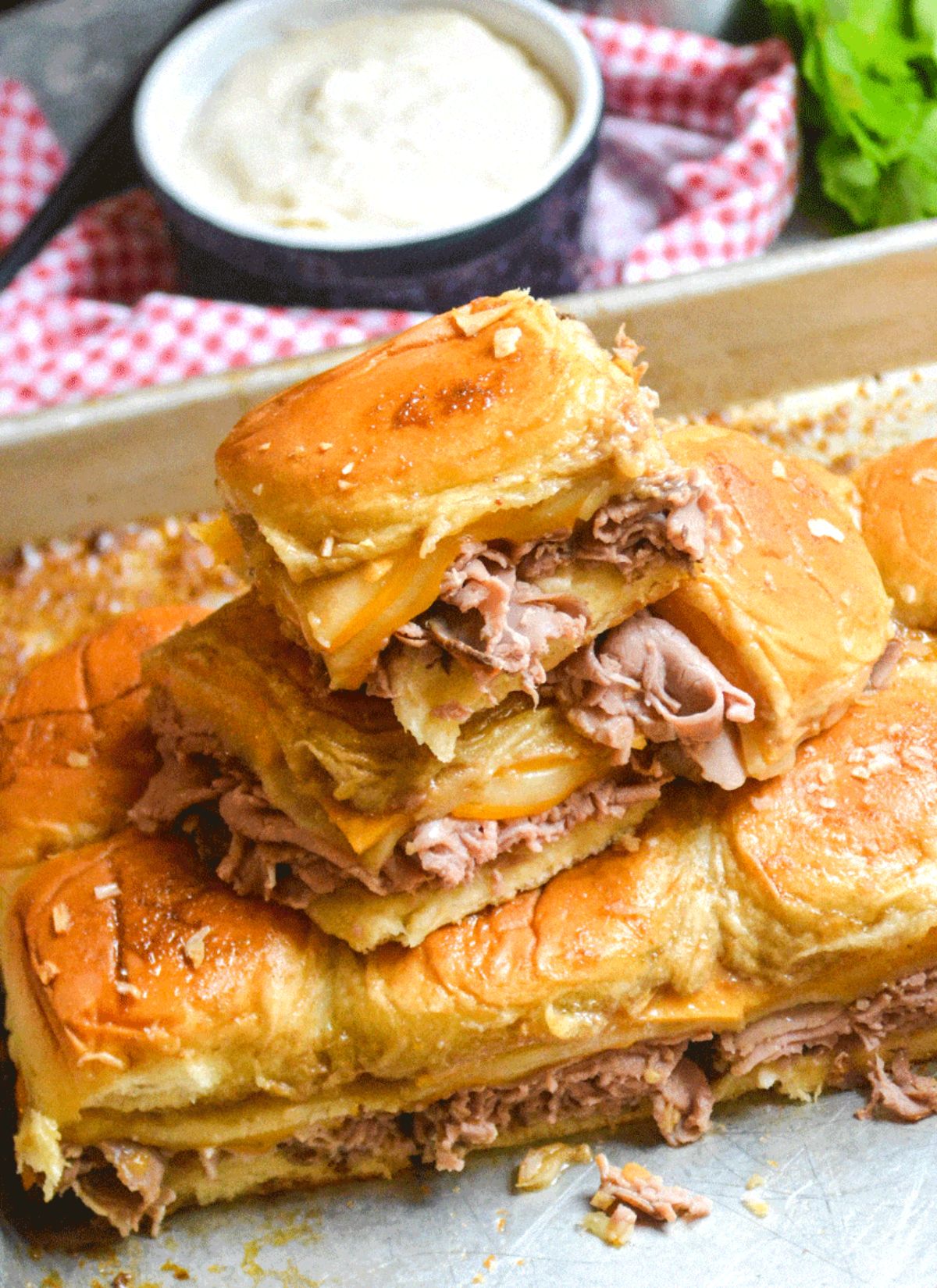 Another set of roast beef sliders, but this one has some added flavors.
If you prefer sliders with a bit more complexity and personality, this is your choice. This dish includes some extra cheese and spices and even utilizes Hawaiian rolls.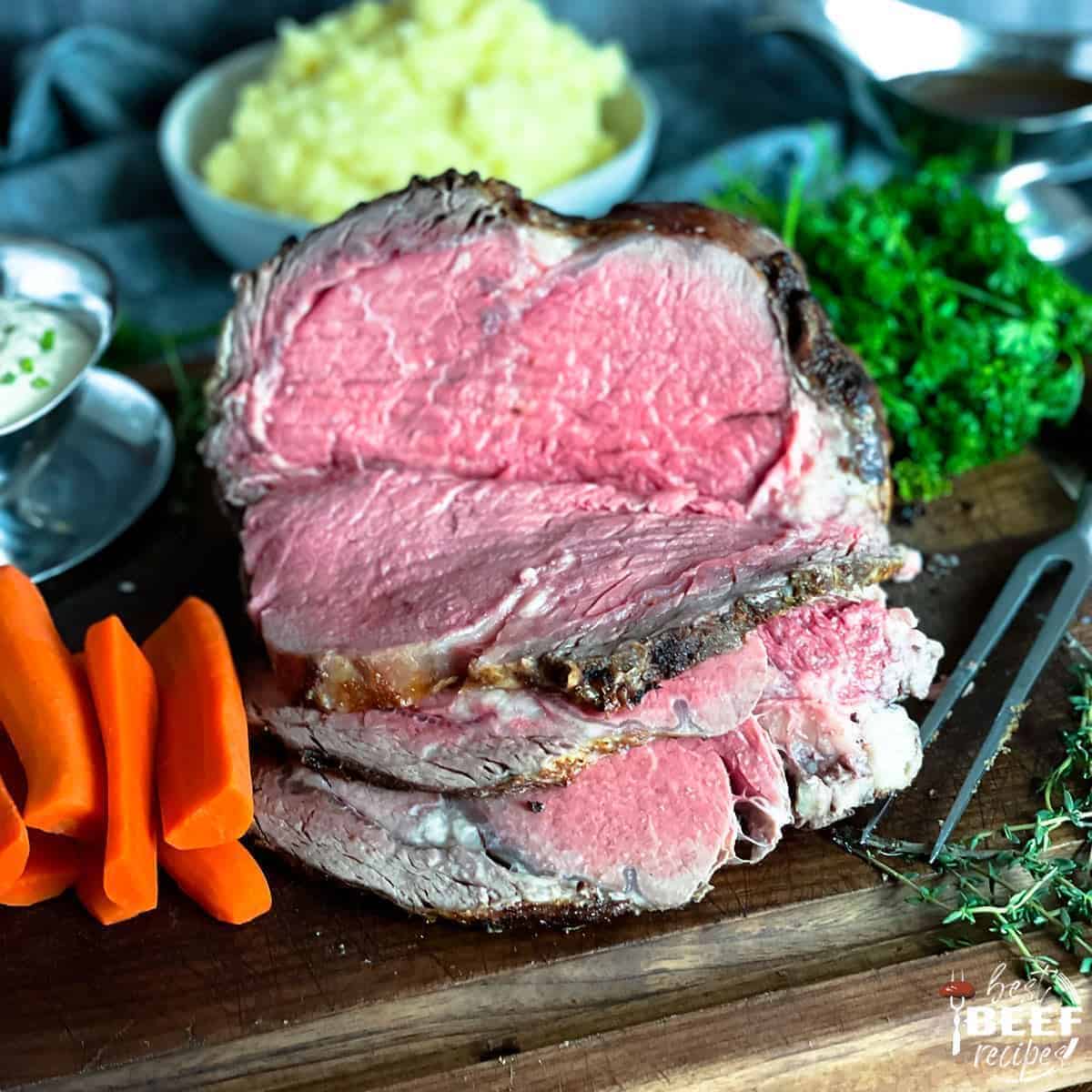 Prime rib is a classic pairing for your favorite horseradish sauce. Much like many other types of meat, the ribs create a base and a solid form for your tasty sauce to shine.
This recipe is cooked to be juicy and tender, and meat lovers should treat themselves to this option.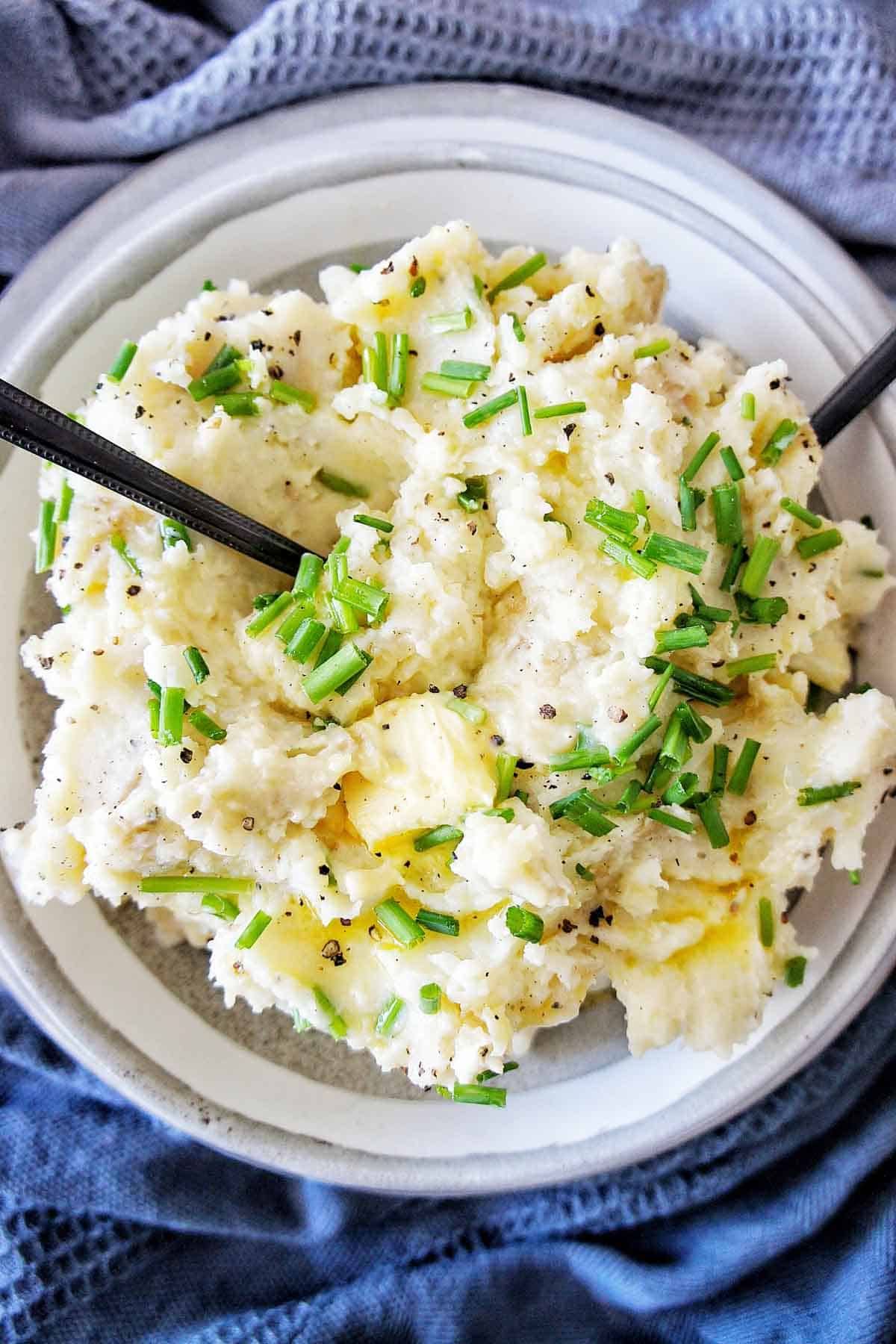 Horseradish mash, or horseradish mashed potatoes, is a terrific dish to light up your next gathering.
While not traditionally the star of any potluck, these potatoes are an excellent pairing for any protein dish needing some variance.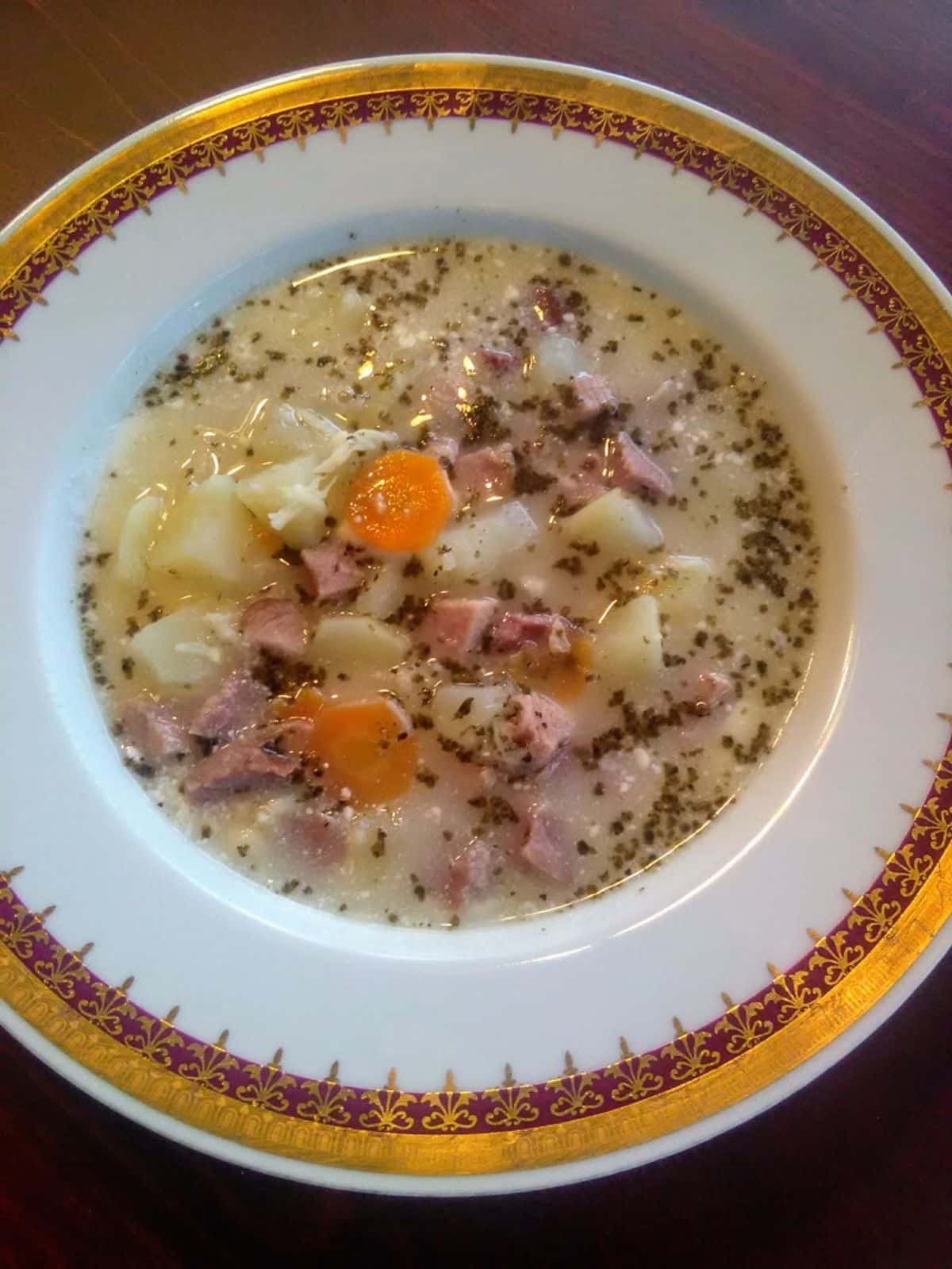 Lactose-intolerant folk should avoid this dish. While horseradish soup is delicious, this recipe calls for a lot of dairy in the form of cream.
If you are able to indulge in the deliciousness of dairy, this soup is a heavy dish perfect for a cold winter day. Warm up your family with this tasty soup, and use up your horseradish to add a little something extra to it.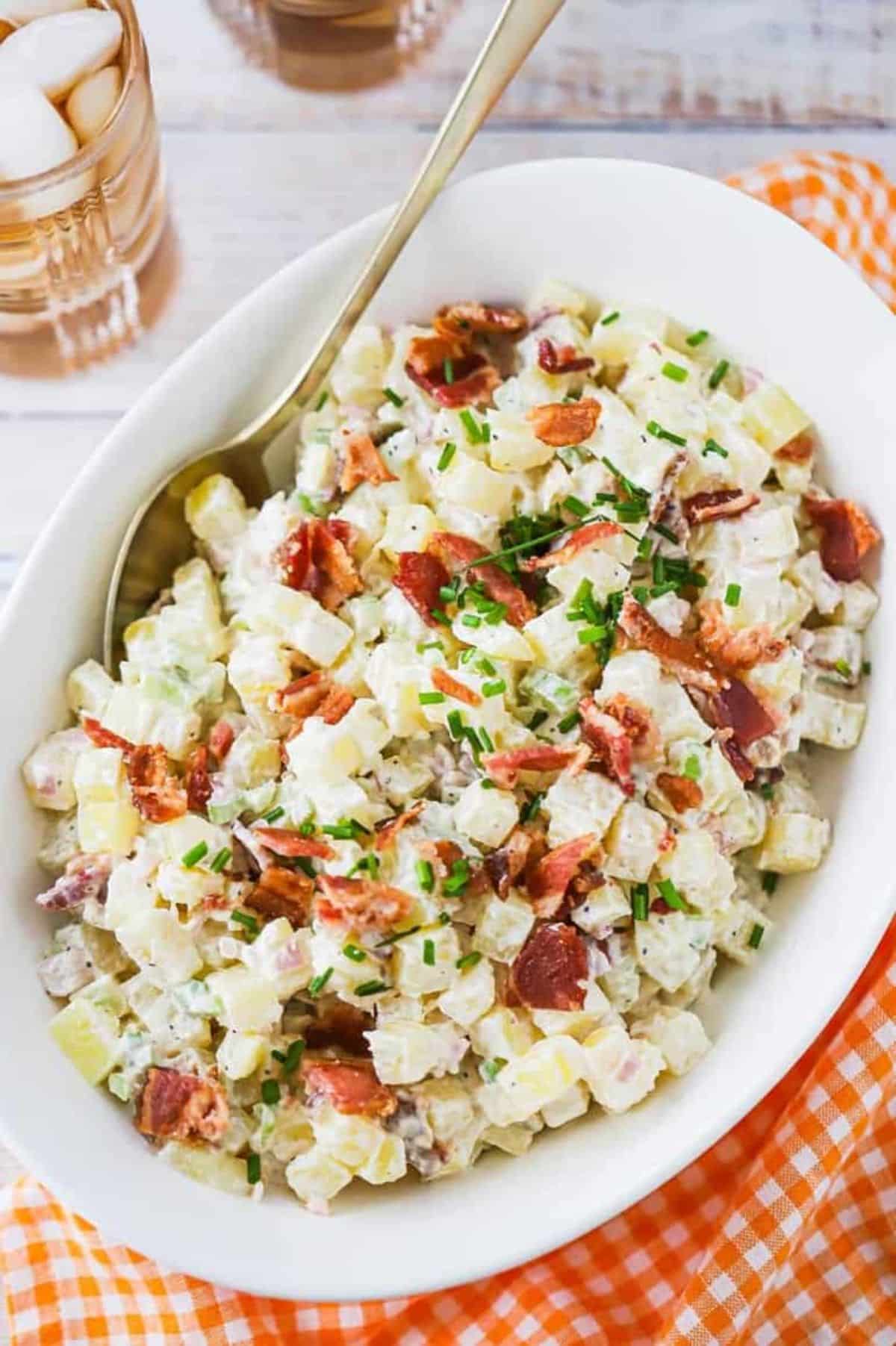 As you can probably deduce from the other entries on this list, horseradish and potatoes go pretty well together. The relatively bland potato is a cheap and efficient base for any type of sauce, such as horseradish.
Potato salad puts the sauce right onto the dish and mixes it in. What I like about using horseradish in a cold dish like this is that it doesn't feel like any of it is lost. Sometimes it can be challenging to gauge portions of sauce when making a warmer dish, as each time you heat it up, some of the dressing may melt into the base.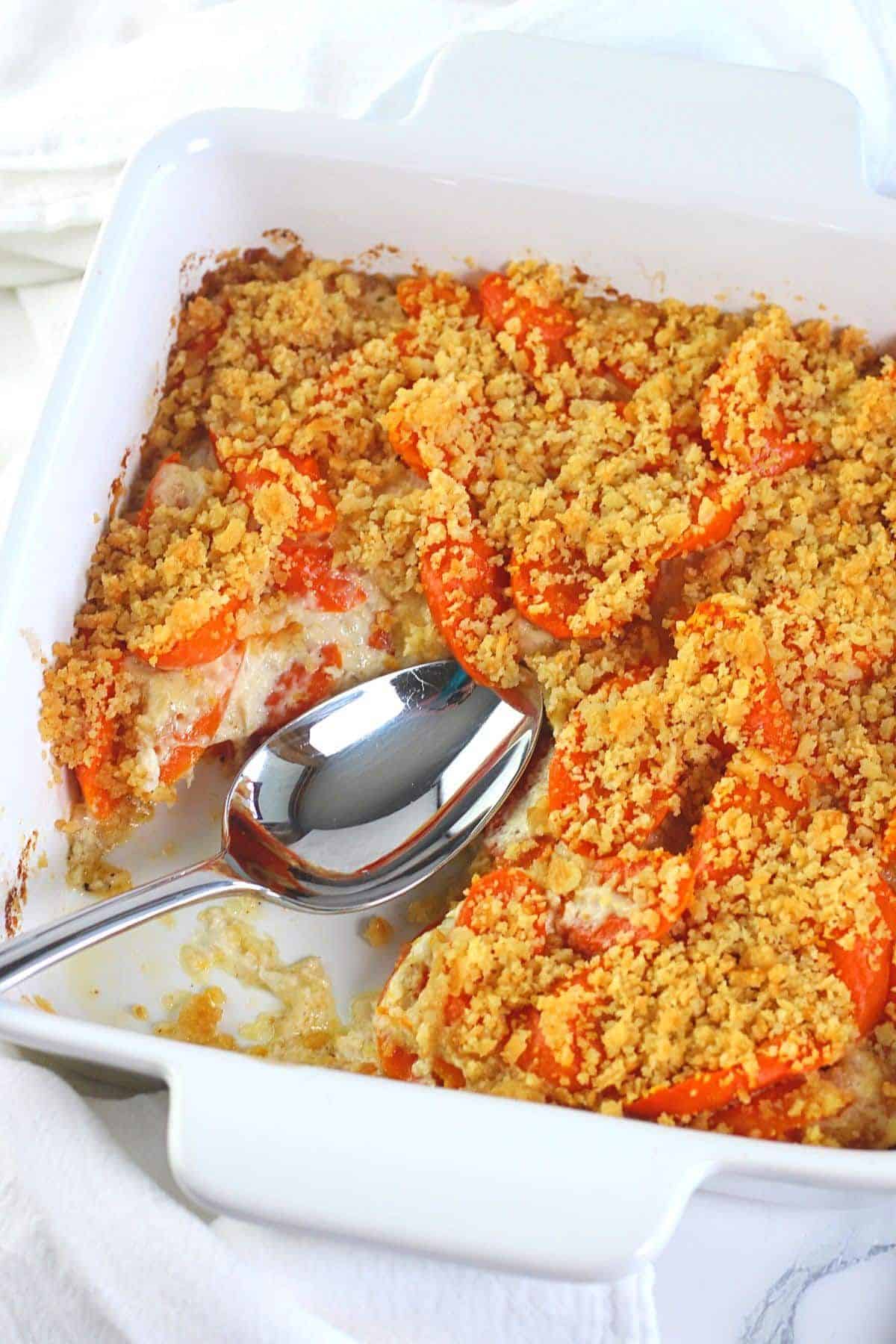 Carrots and potatoes have a lot in common. They are both excellent for making mashed dishes, they both taste good with sauce, and they both do well when baked.
This delicious dish takes everything you enjoy about baked carrots and adds a bit of extra warmth.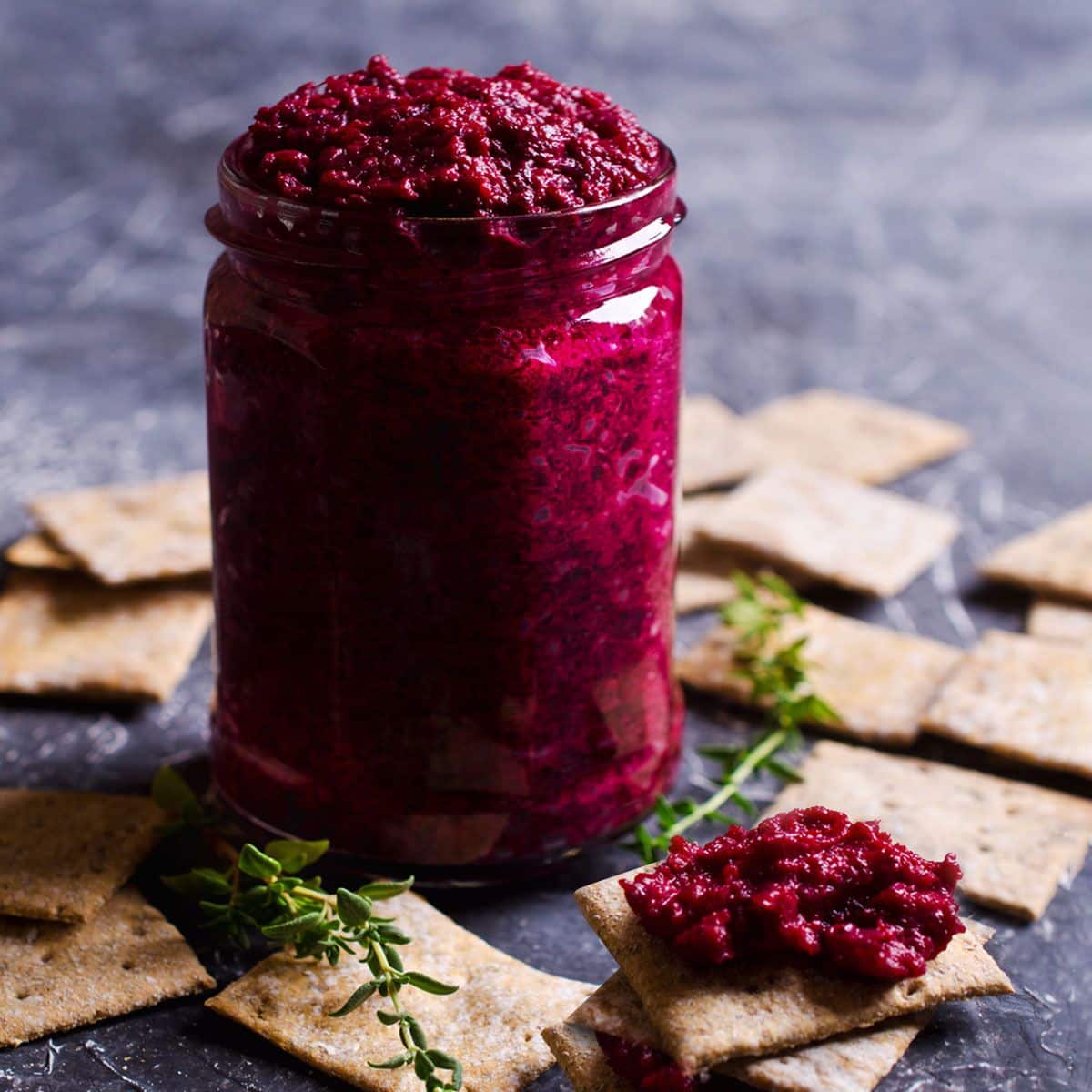 The Polish love their horseradish, and beets are no exception. In this recipe, they take their simple crops and use horseradish to make a cheap and healthy relish.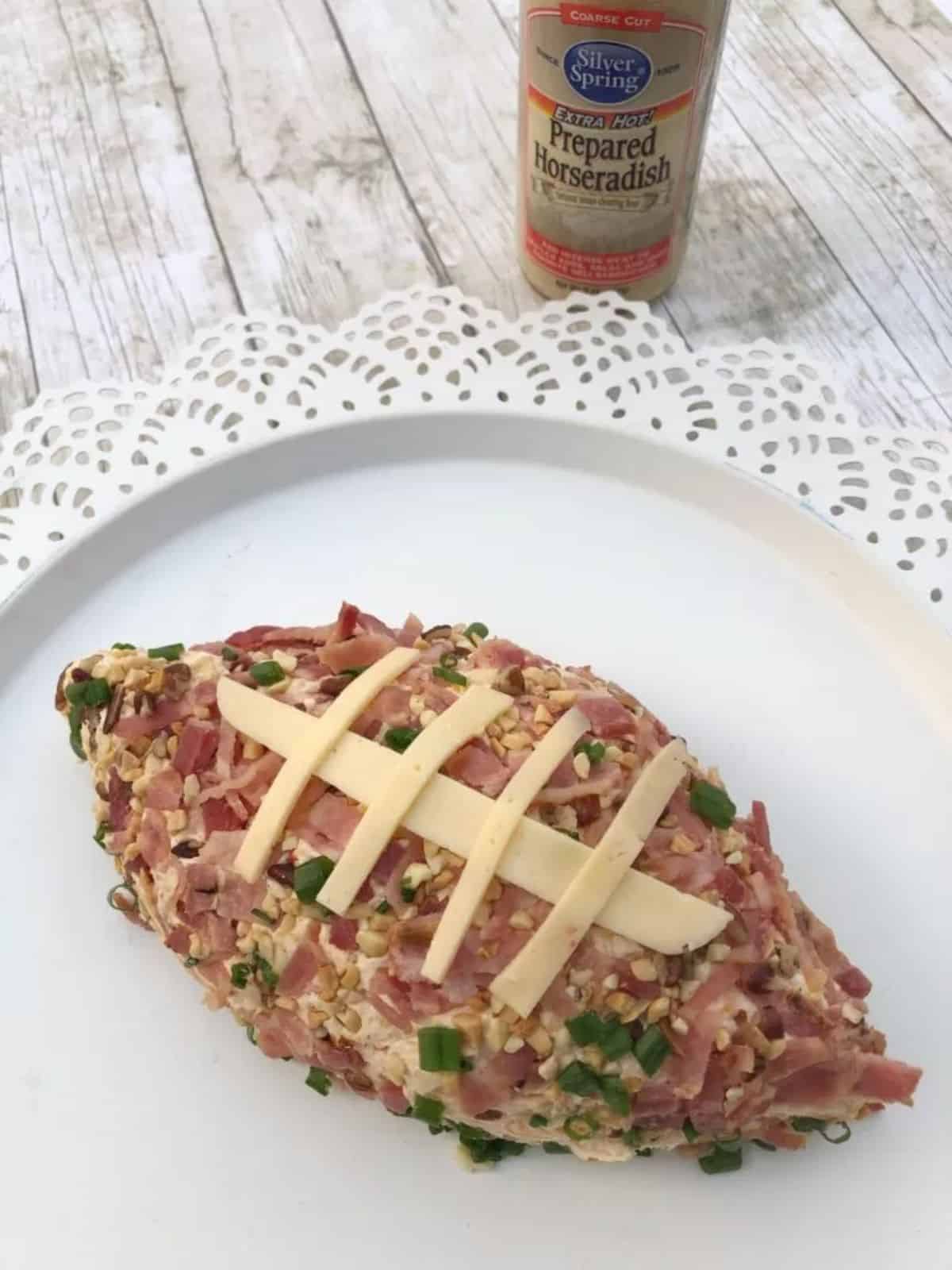 Last but not least, we have football-shaped spicy cheese balls. This recipe is designed to add an extra activity to your game night.
Whether it's the Superbowl or a college match, these themed cheese balls will get the party going and keep your guests awake.
Just know that these cheese balls are not for the feign of heart; they definitely live up to their name in spiciness.