Dehydrated apples are a versatile ingredient that can be used in both sweet and savory dishes. With a long shelf life, these dried fruit slices are a convenient addition to any pantry.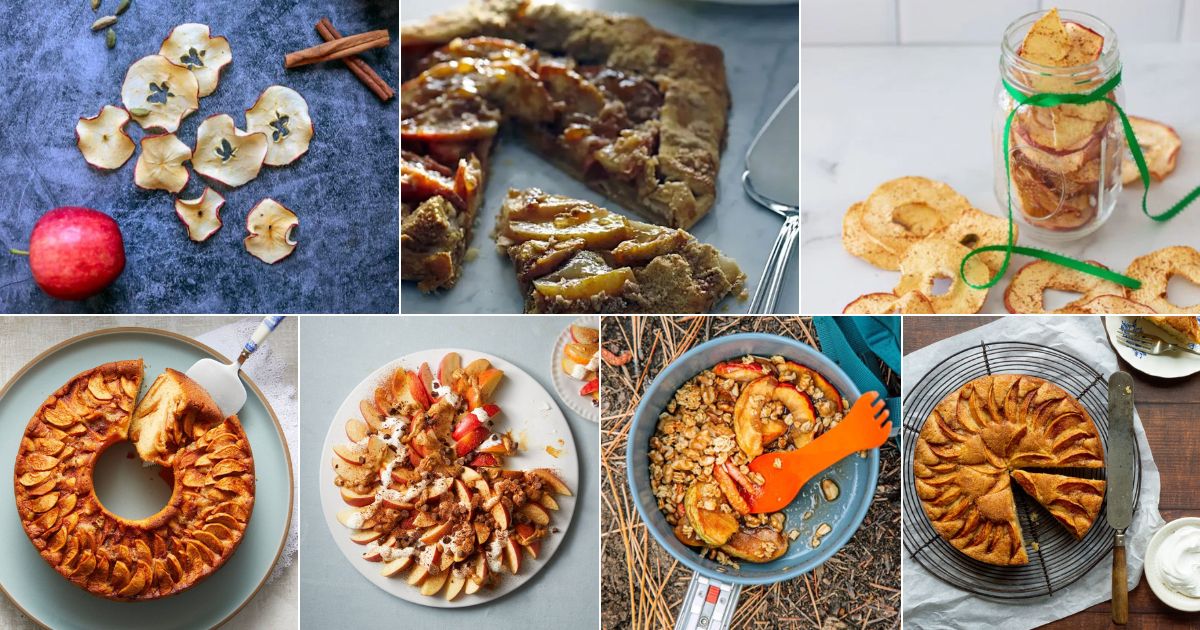 To satisfy your sweet tooth, we've compiled a list of 11 mouth-watering recipes that incorporate dehydrated apples.
These recipes are perfect for any occasion, from quick snacks to impressive desserts. Get ready to whip up delicious treats with these easy-to-use dried apple slices!
Contents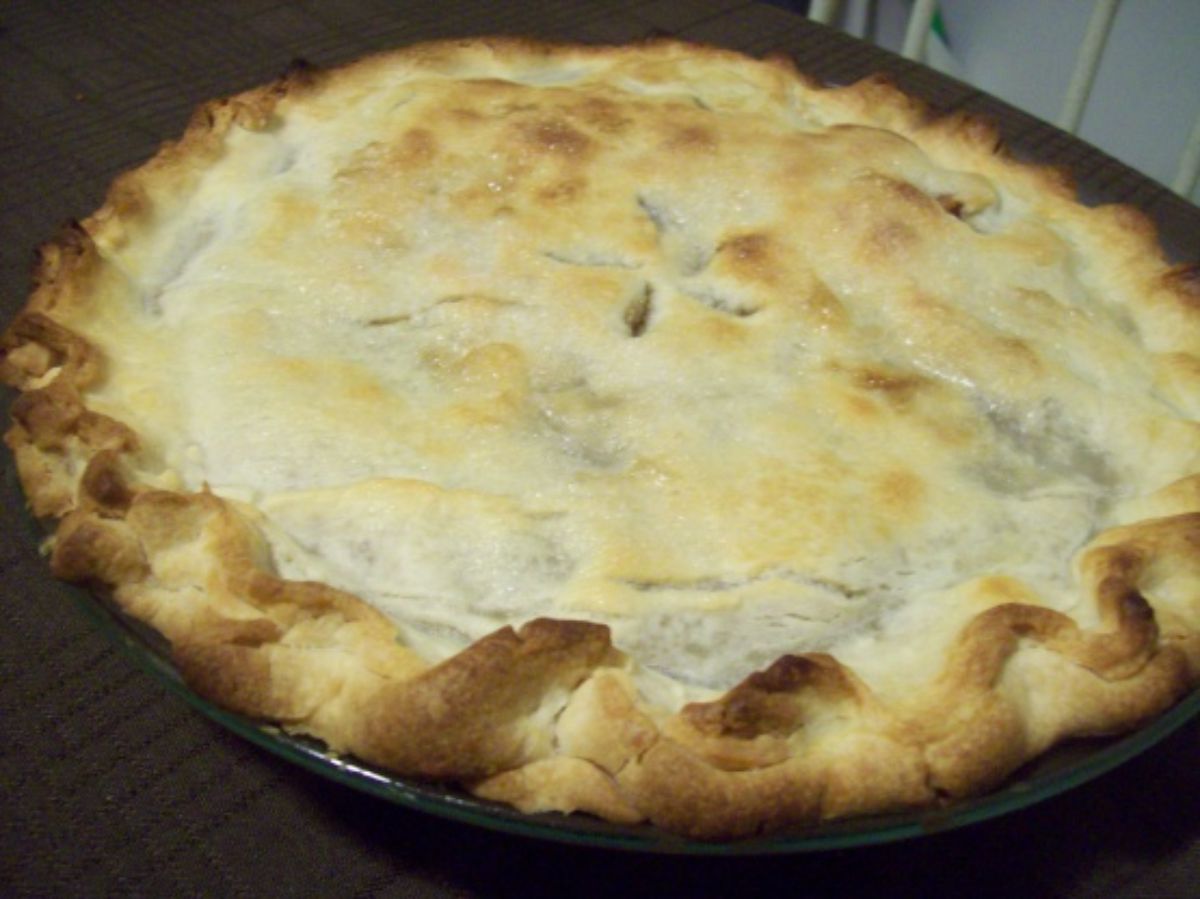 Regarding classic desserts, few things can beat a delicious apple pie. But have you ever tried making an apple pie with dehydrated apples? The result is a unique and flavorful twist on the traditional recipe.
The dehydrated apples bring a concentrated burst of apple flavor to the pie, creating a rich and delicious filling that will satisfy your sweet tooth.
This pie is a true crowd-pleaser with just the right sweetness and a hint of cinnamon. It pairs perfectly with a scoop of vanilla ice cream or a dollop of fresh whipped cream. Plus, the dehydrated apples make this pie incredibly easy to store and enjoy throughout the year.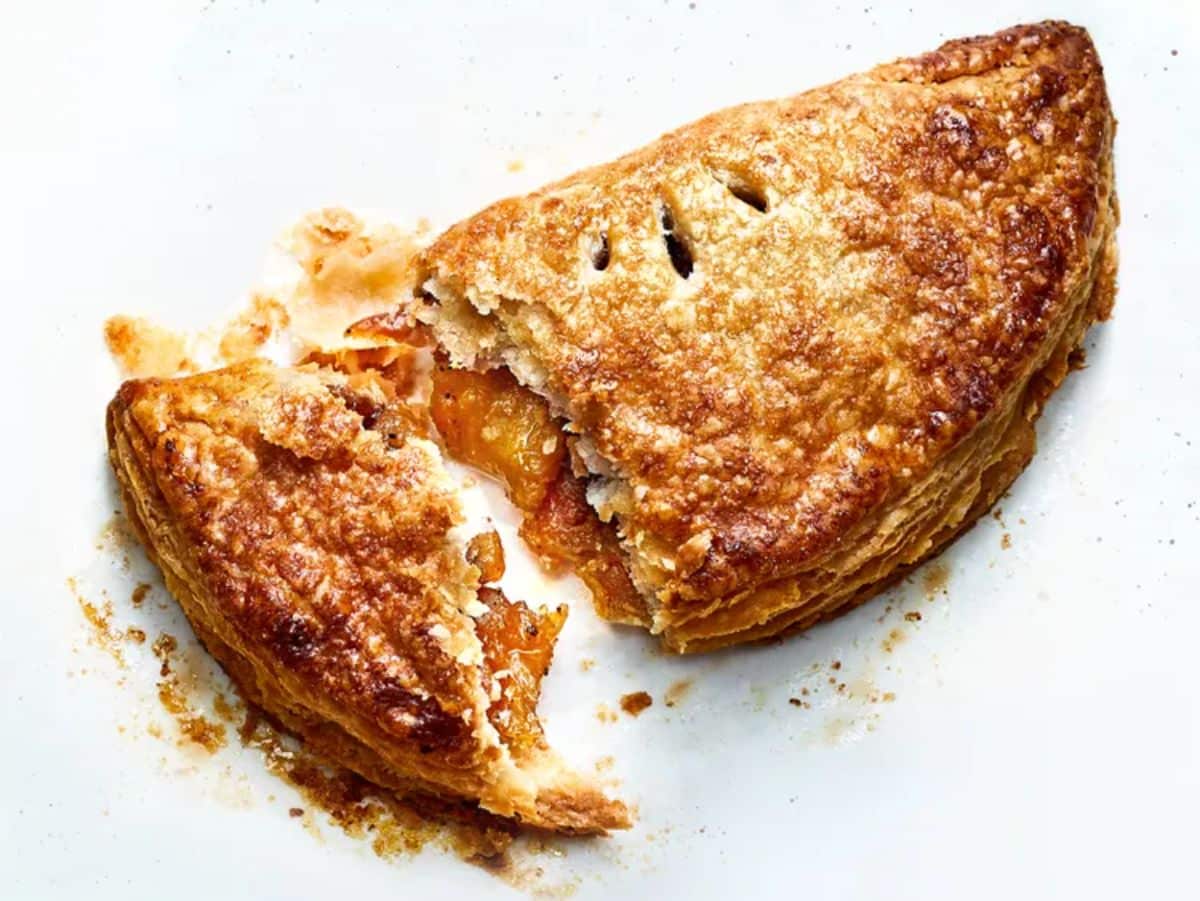 These bite-sized delights are a unique twist on the classic apple pie, perfect for indulging in something sweet without overdoing it. These hand pies delight your taste buds with just the right amount of spices.
They pair well with hot coffee or a glass of cold milk. The best part is you can make a big batch and store them in the freezer for a quick and easy snack whenever you crave something sweet.
So, whether you're a seasoned baker or a newbie in the kitchen, try these dehydrated apple hand pies and savor their irresistible flavors.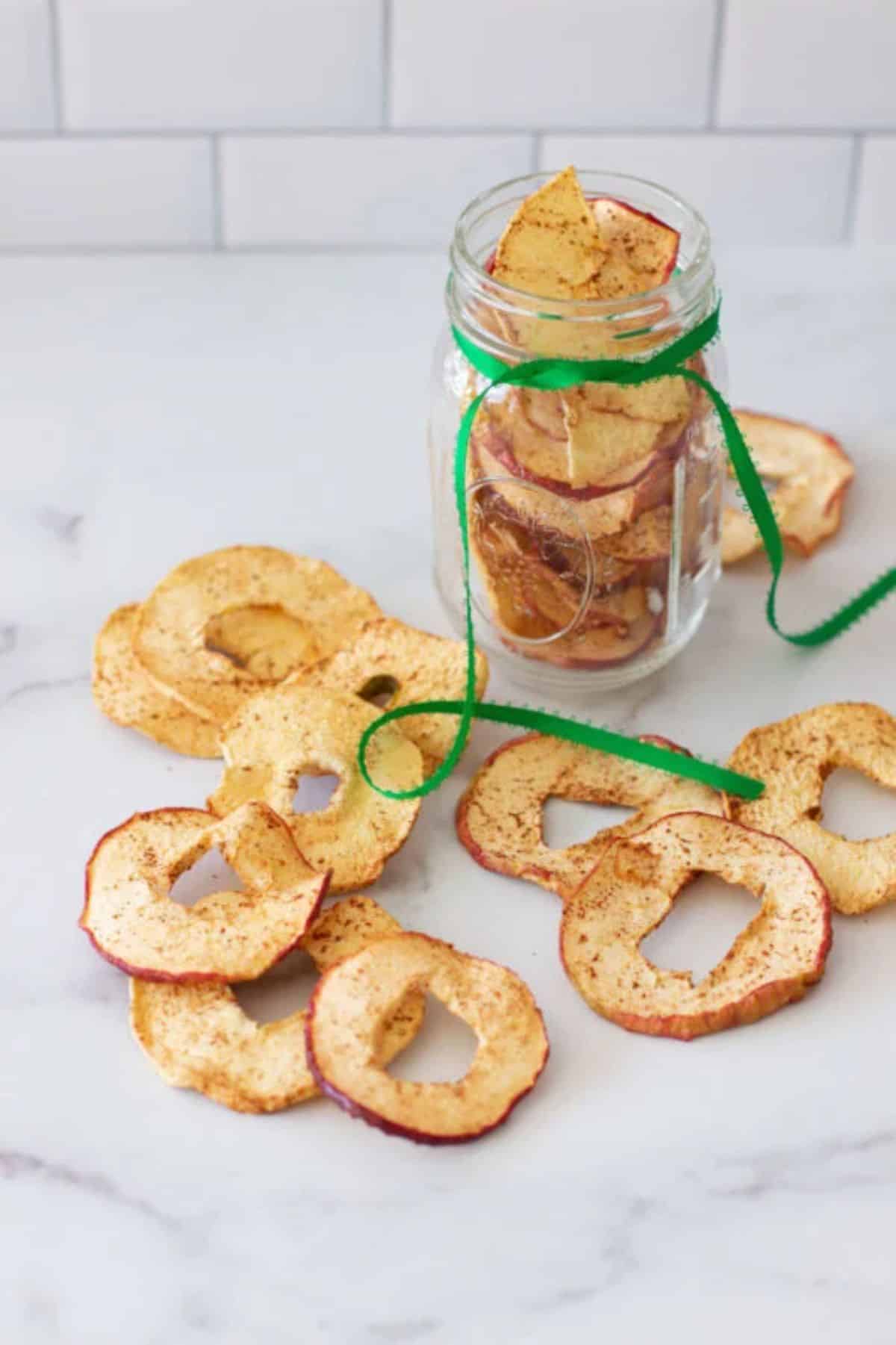 Tantalize your taste buds with this dehydrated cinnamon apple recipe! These dried fruit slices strike the perfect balance between sweet and spicy, thanks to just the right amount of cinnamon.
Pair them with snacks like yogurt, granola, and nuts for a deliciously satisfying treat. For an even more irresistible snack, try making your own trail mix with these mouth-watering cinnamon apples. You won't be able to get enough!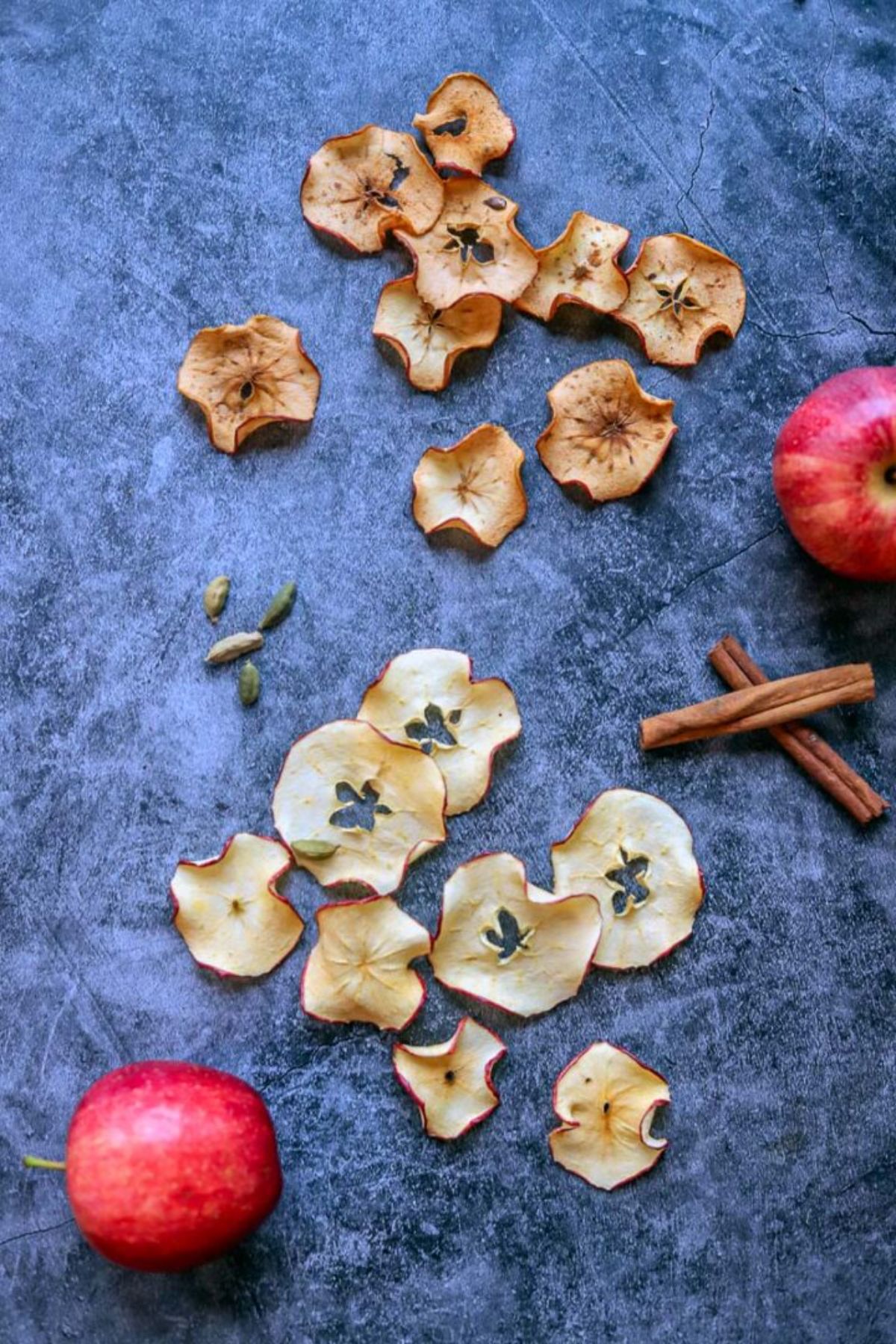 These crispy, crunchy fruit slices are a perfect alternative to traditional potato chips or pretzels and are straightforward to make at home. The dehydrated apples bring a concentrated flavor to the chips, creating a sweet, satisfying, nutritious, and delicious snack.
They pair perfectly with various dips and spreads, including peanut butter, honey, and caramel. Plus, they're a great option for on-the-go snacking, whether heading to work or hitting the gym.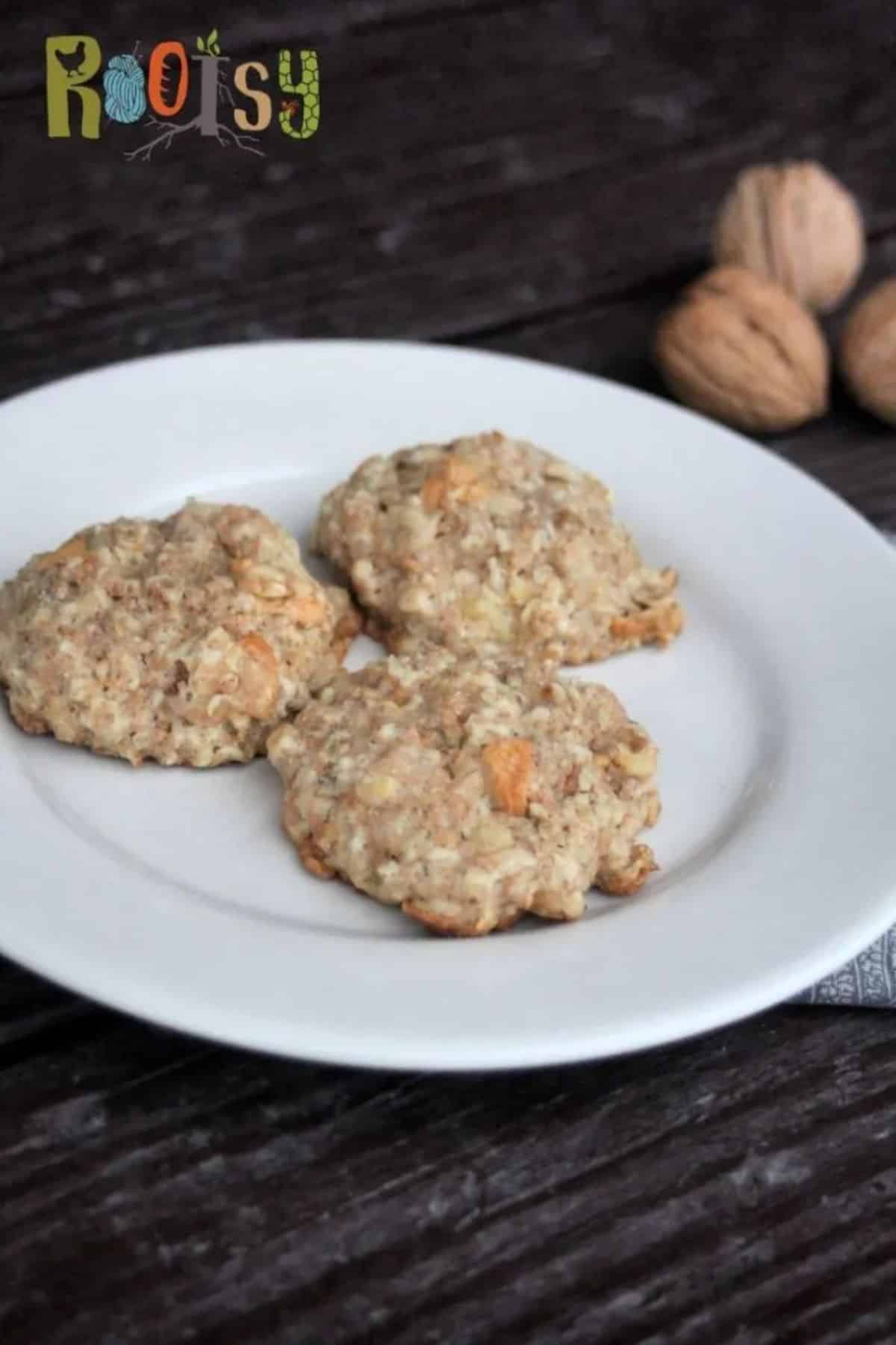 If you're a cookie lover, you're in for a real treat with these maple apple oatmeal cookies. This unique recipe combines the wholesome goodness of oats with the delicious sweetness of dehydrated apples and maple syrup's warm, comforting notes.
The result is a cookie that is both hearty and indulgent, with a flavor profile that is hard to resist.
They pair well with various drinks, including tea, coffee, and milk, and they're an excellent option for breakfast, snack time, or dessert. So, if you're looking for a cookie recipe that is both delicious and nutritious, give these maple apple oatmeal cookies a try and experience their irresistible taste for yourself.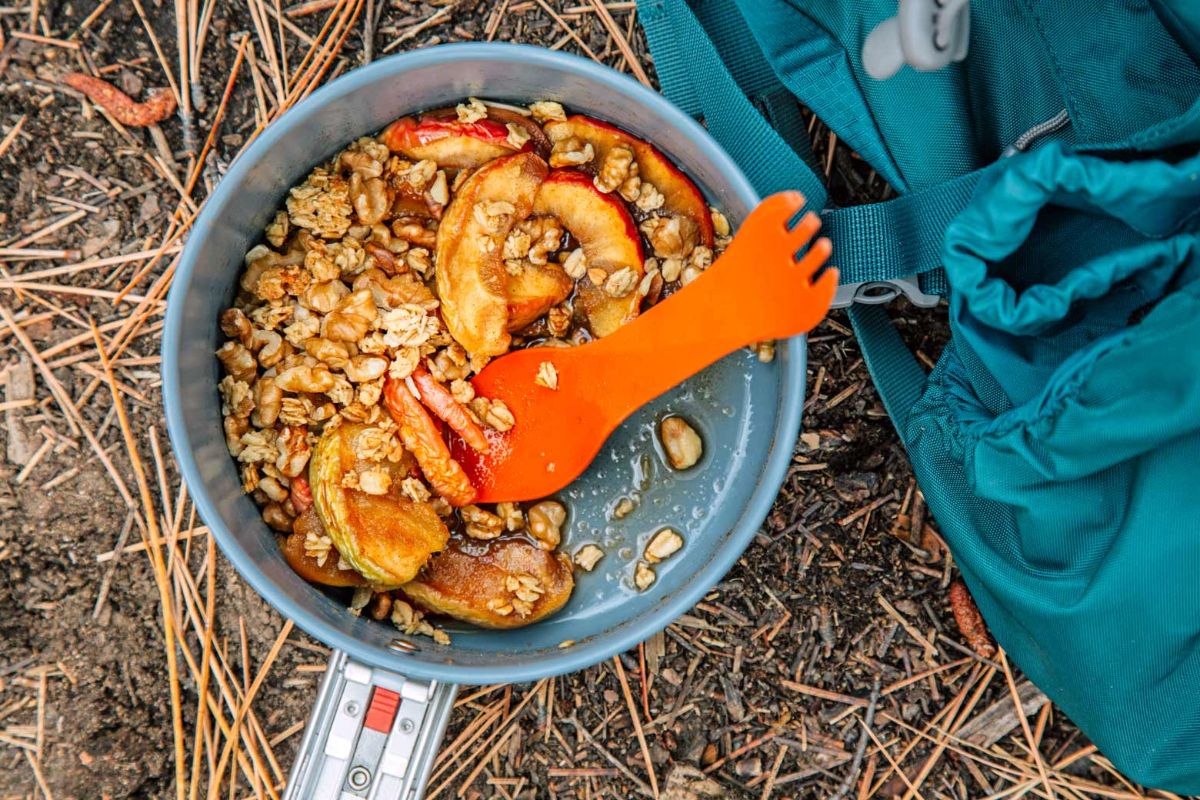 If you're planning a backpacking trip and looking for a delicious and easy dessert, you can't go wrong with this backpacker's apple crisp. This recipe combines dehydrated apples' sweet and tart flavors with warm and comforting cinnamon and brown sugar notes.
This dessert is perfect for a chilly evening around the campfire, and it pairs well with a scoop of your favorite ice cream or some homemade whip cream. Carmel sauce is another excellent pairing.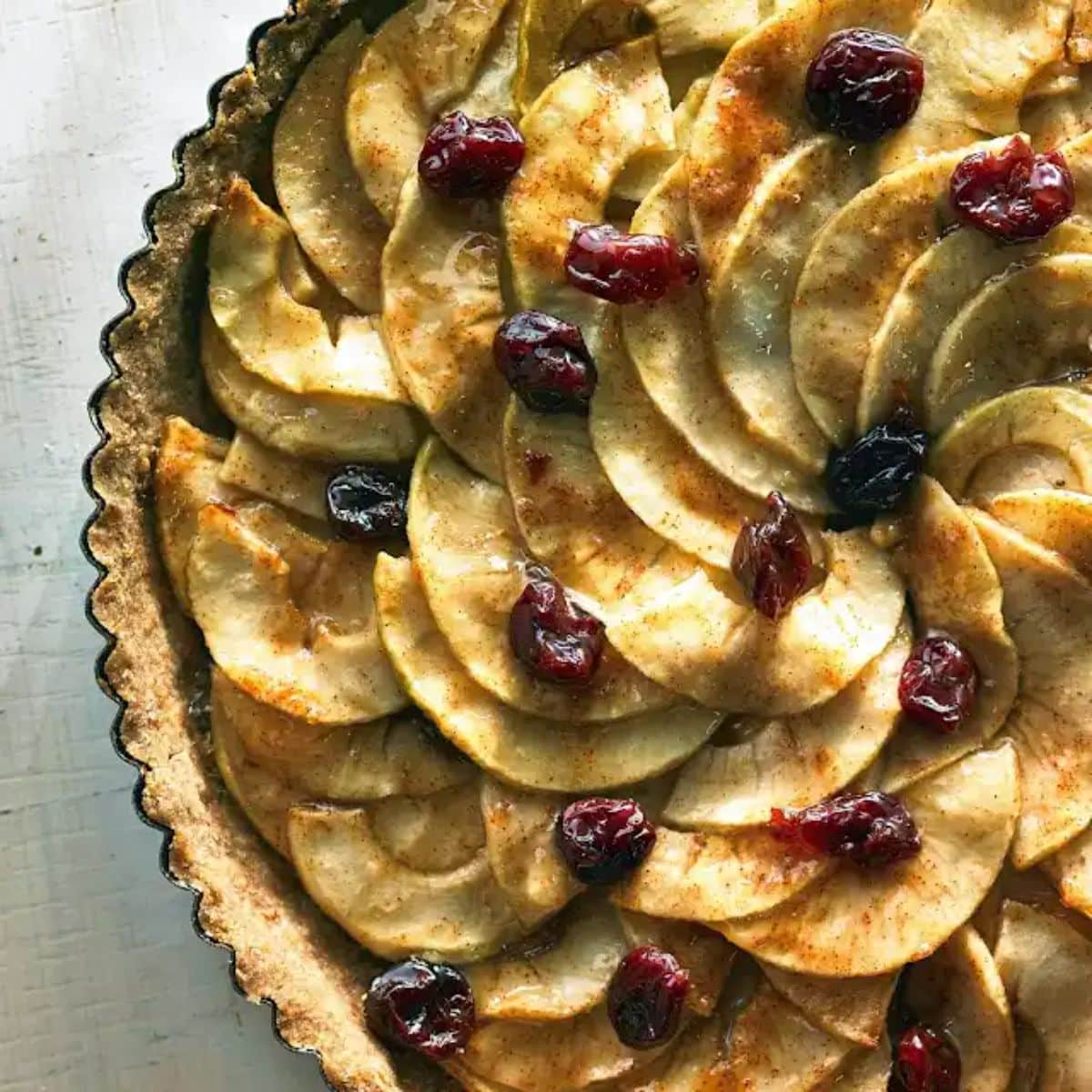 If you're a fan of fruit tarts, you'll want to try this delectable apple cranberry tart. This tart features a buttery and flaky crust filled with a delicious mixture of dehydrated apples and tart cranberries, sweetened with honey and spiced with cinnamon.
The resulting flavor profile is a balance of sweetness and tartness, with a hint of warmth from the cinnamon spice.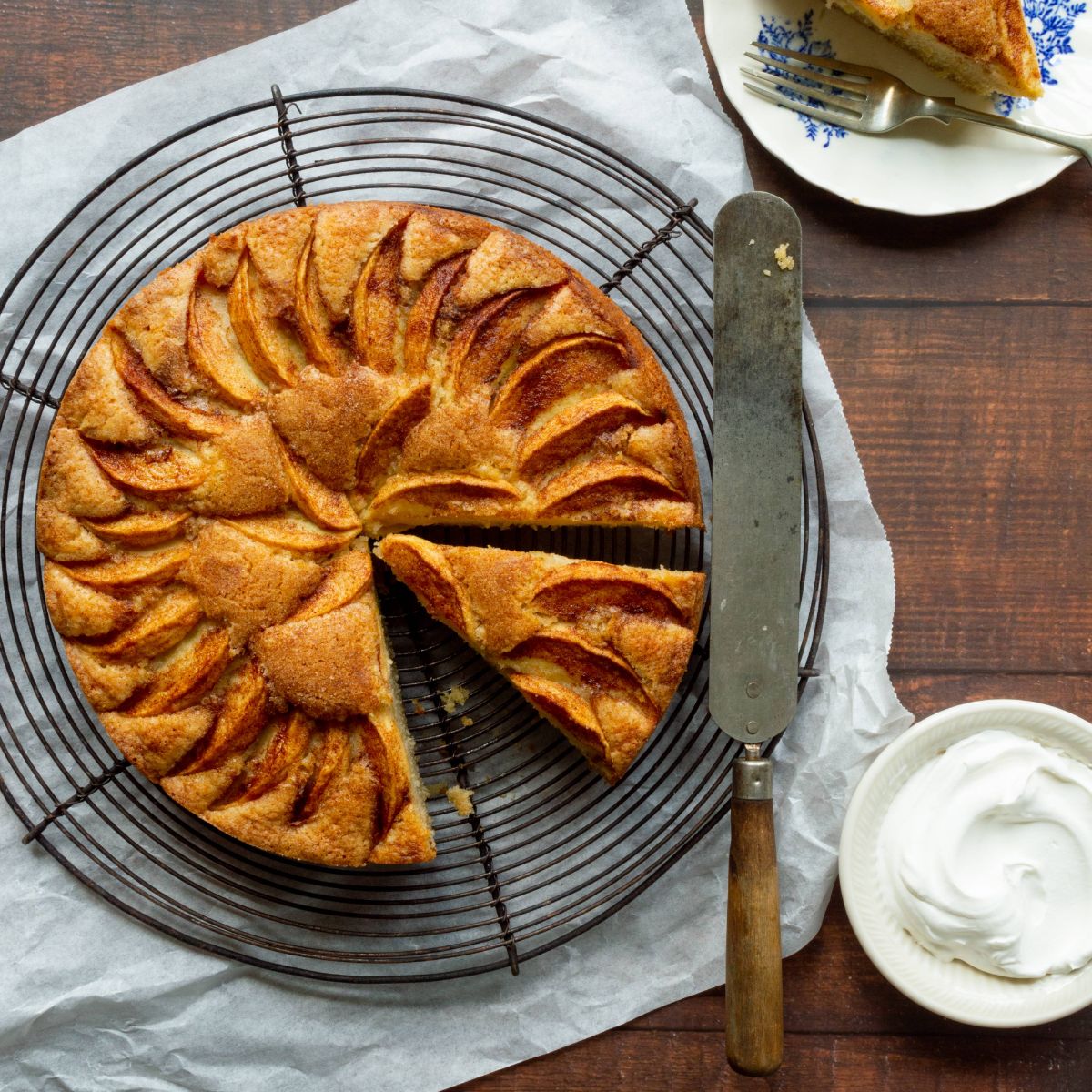 The warm spices and tart apples create a comforting yet complex flavor profile, perfecting for a fall afternoon tea or an evening dessert. This German apple cake pairs beautifully with whipped cream. To get the best flavor profile, warm it up before serving it.
So, this German apple cake is the perfect choice if you're looking for a cozy and sophisticated cake.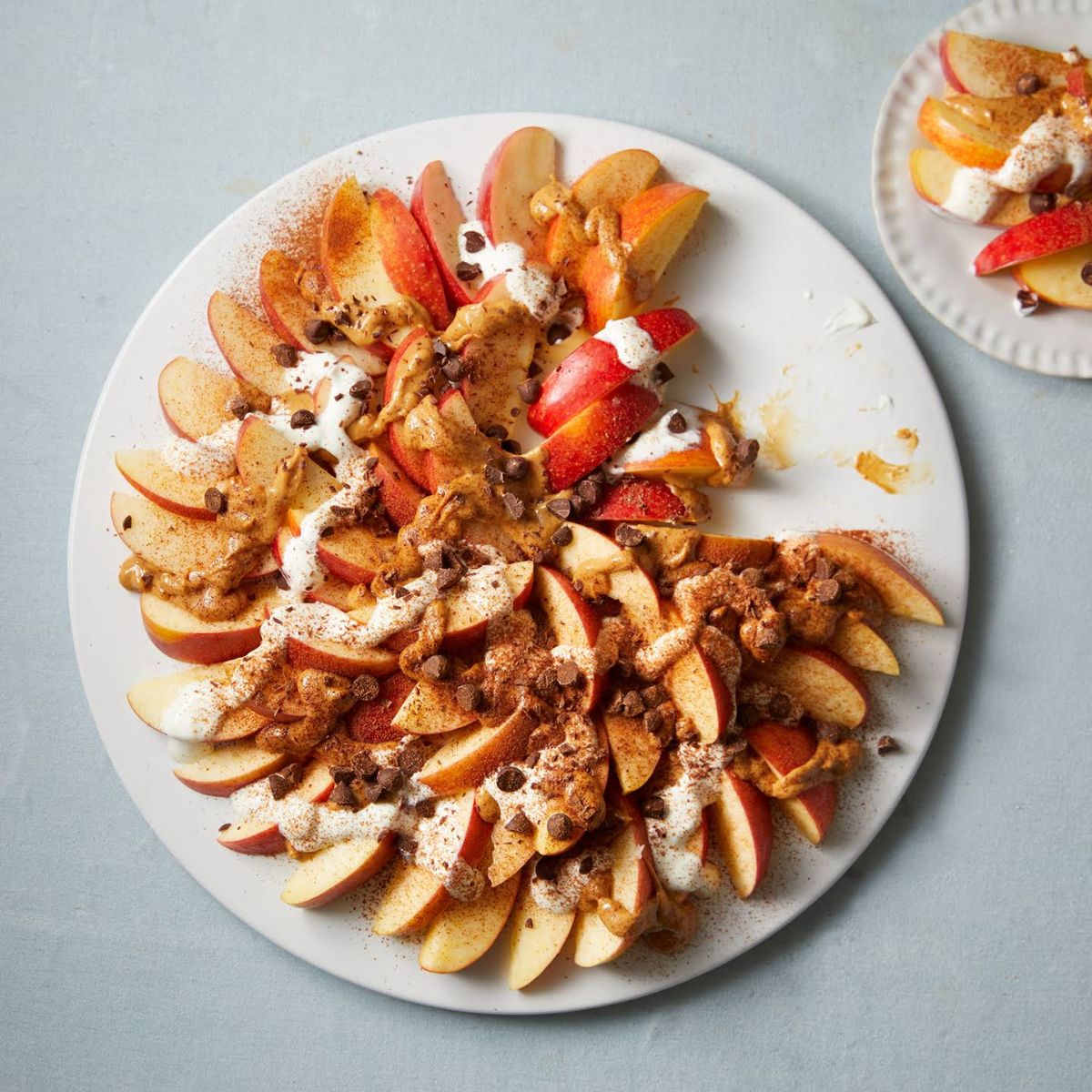 Satisfy your sweet tooth with a healthy snack that's as delicious as it is nutritious! These apple nachos feature crunchy slices of dehydrated apples, replacing traditional tortilla chips.
Drizzled with a heavenly peanut butter sauce sweetened with honey and flavored with vanilla, each bite is a delightful blend of rich and indulgent flavors.
For added texture and nutritional value, sprinkle some chopped nuts and dried cranberries on top. These scrumptious apple nachos are a guilt-free treat that won't disappoint!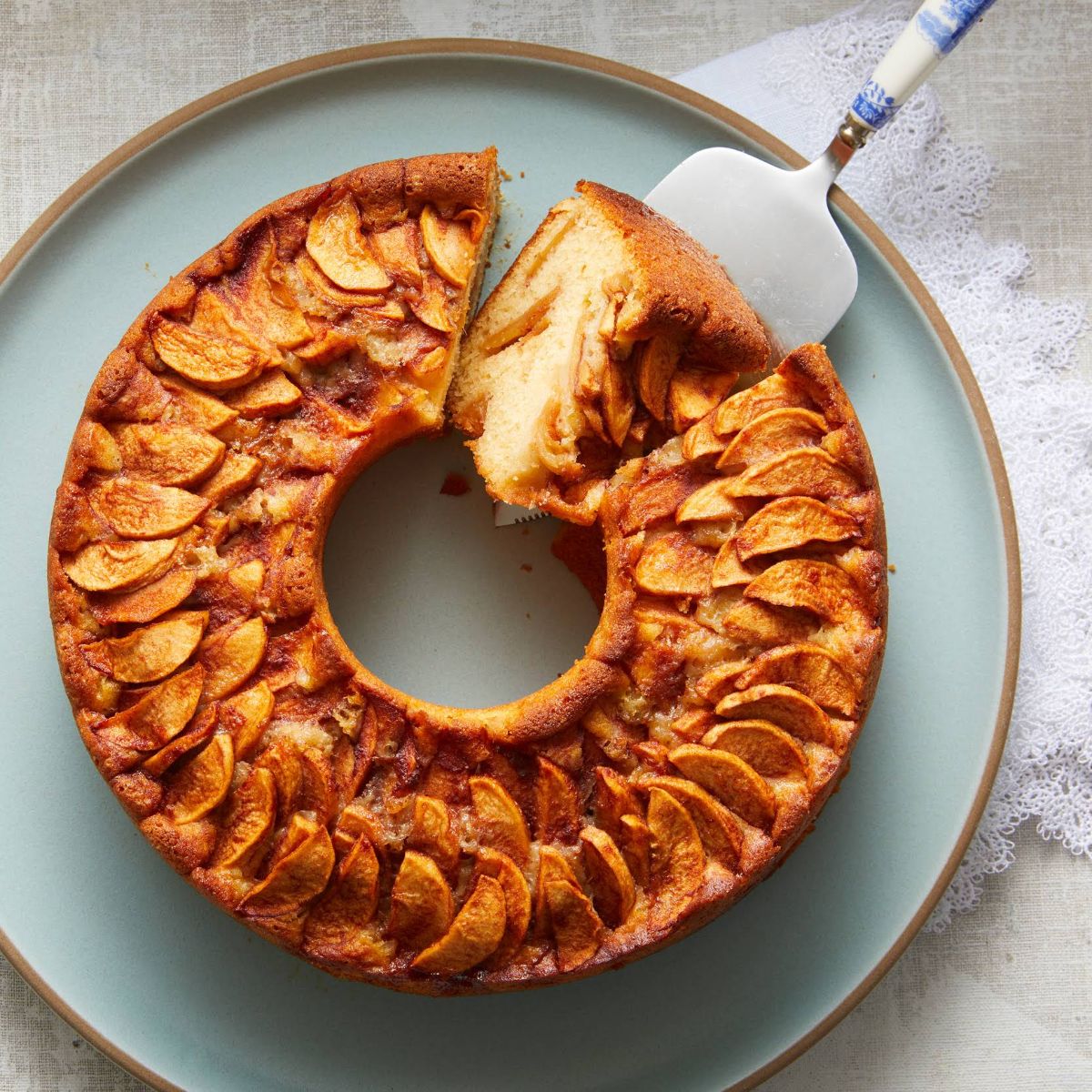 The Jewish Apple Cake is a timeless dessert that is loved by people all around the world. The recipe features fresh, tart apples combined with cinnamon, sugar, and vanilla to create a heavenly aroma and a flavor that will leave you wanting more.
This cake is perfect for any occasion, whether a special family gathering or a weekend afternoon with friends. You won't be disappointed with this traditional dessert passed down for generations.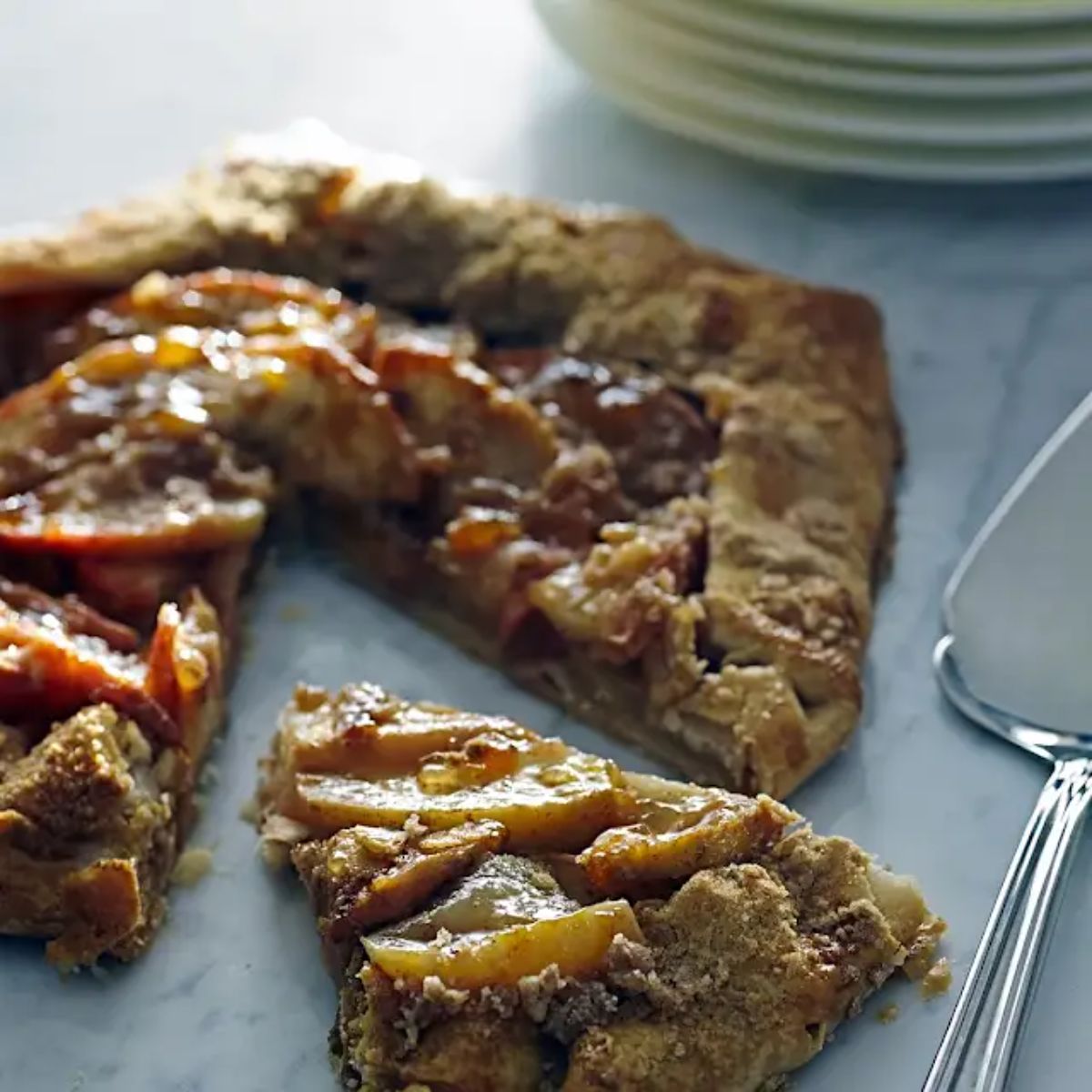 This rustic and delicious dessert will leave you feeling warm and cozy inside. With a flaky crust and a sweet apple filling, each bite is a delightful combination of textures and flavors.
Indulge in the heavenly texture of this dessert that also boasts a delectably buttery and irresistibly crunchy crust. Savor the perfect balance of flavors and textures that will leave you wanting more.
Whether you relish it cold or warm, I must confess, the latter is my favorite way to enjoy it!
Final Thoughts
Dehydrated apples are a fantastic ingredient to have on hand when making delicious desserts. There are countless ways to use these dried fruit slices, from pies and cakes to snacks and toppings.
By trying out the 11 dehydrated apple recipes we've shared in this article, you'll be able to discover new and exciting ways to use this versatile ingredient. So, feel free to get creative and experiment with different flavors and combinations.