When planning our Thanksgiving tablescape, I knew that I had to use cotton in some way. After the huge response of interest in cotton after my post called It's Cotton Pickin' Time! I decided to center my whole table around cotton.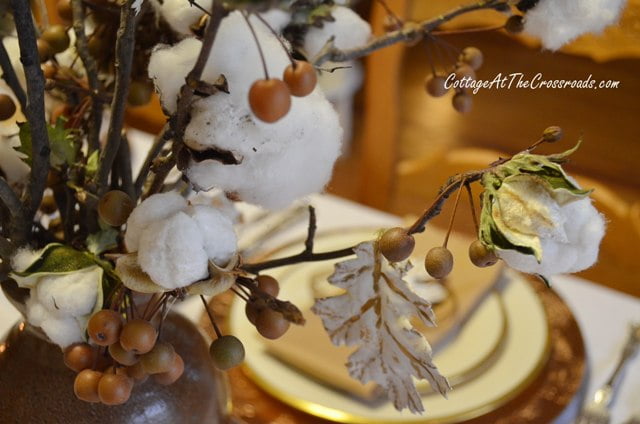 The base of the tablescape is this cottony white, vintage linen tablecloth that I found at a local consignment shop. I thought it was a perfect choice for a table and a holiday steeped in family and traditions.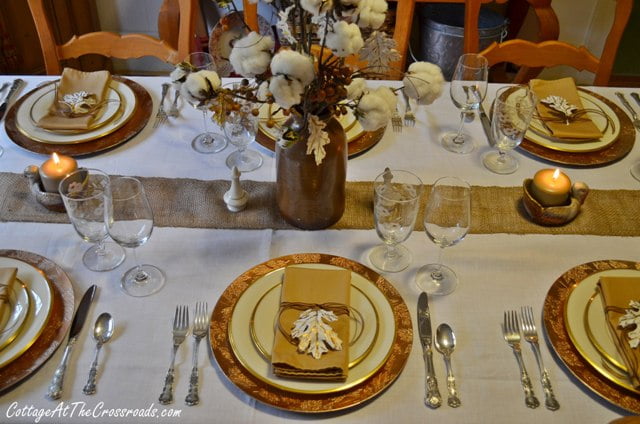 I also decided to use my mother's Lenox Eternal china since she will be one of the family members seated at the table. Even though she's already handed down the china to me, she loves it when I set the table with her china.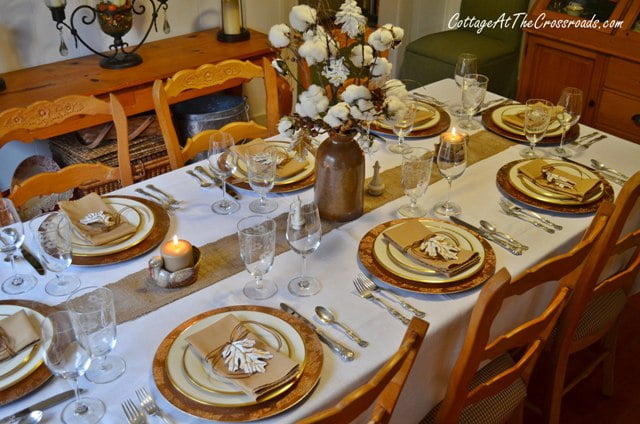 On the table, I decided to mix the old with the new, rustic items with metallics, and items found in nature such as the cotton and the leaves, with a few turkeys thrown in because it is, after all, Thanksgiving.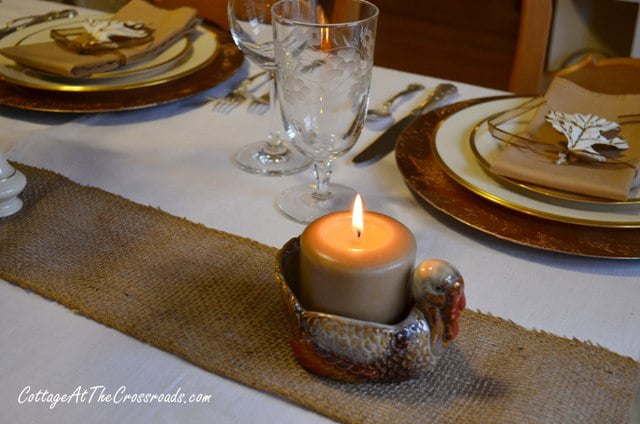 I think it's important when decorating with neutrals that you have a variety of textures. So to bring in some additional texture, I used a wide piece of burlap ribbon in the middle of the table to serve as a mini-table runner. I also like the juxtaposition of the linen and burlap, mixing formal with casual. I found the little turkey bowls at Walmart, and they really aren't meant to be candle holders, but that's how I used them. The two turkeys will be the only ones on our table, because we don't eat turkey at Thanksgiving! Leo is allergic to all fowl so we have some non-traditional food on our table along with some traditional foods such as sweet potatoes and Leo's famous collards.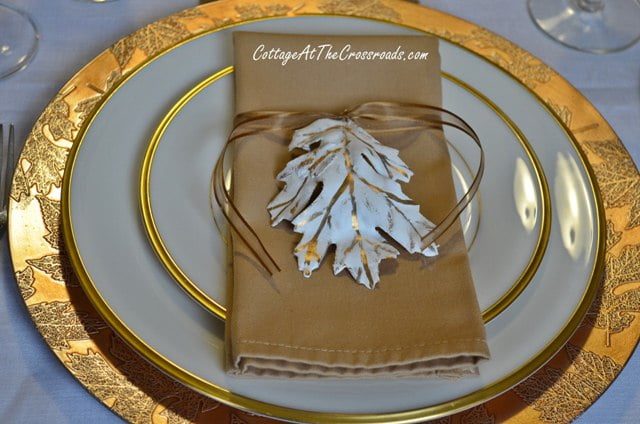 The bronze chargers are new, and I found them at World Market. They have the iconic symbol of fall on them-leaves! So I decided to make some leaves to place on top of the napkins using Plaster of Paris and some gold Rub n' Buff. Tomorrow I'll do a post on how to make them because they were so easy.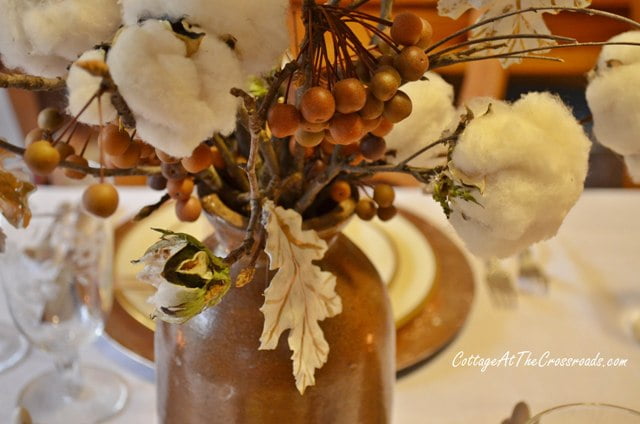 I even put a few of the leaves into my centerpiece. Since the stems of cotton branches are rather flimsy, I glued the cotton bolls onto some branches from the yard. Some of the branches are from a pear tree that have some bronze berries on them, so I think they added another interesting element to the centerpiece.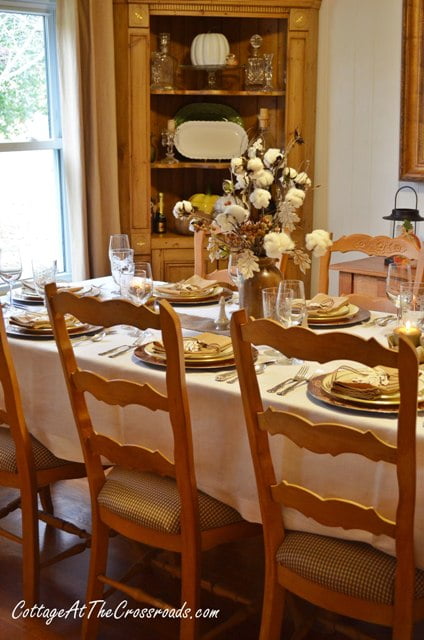 This nature-inspired table is all set now, so it's all about the food at this point. Who doesn't love a holiday that centered around good food, family traditions, and a spirit of gratitude?