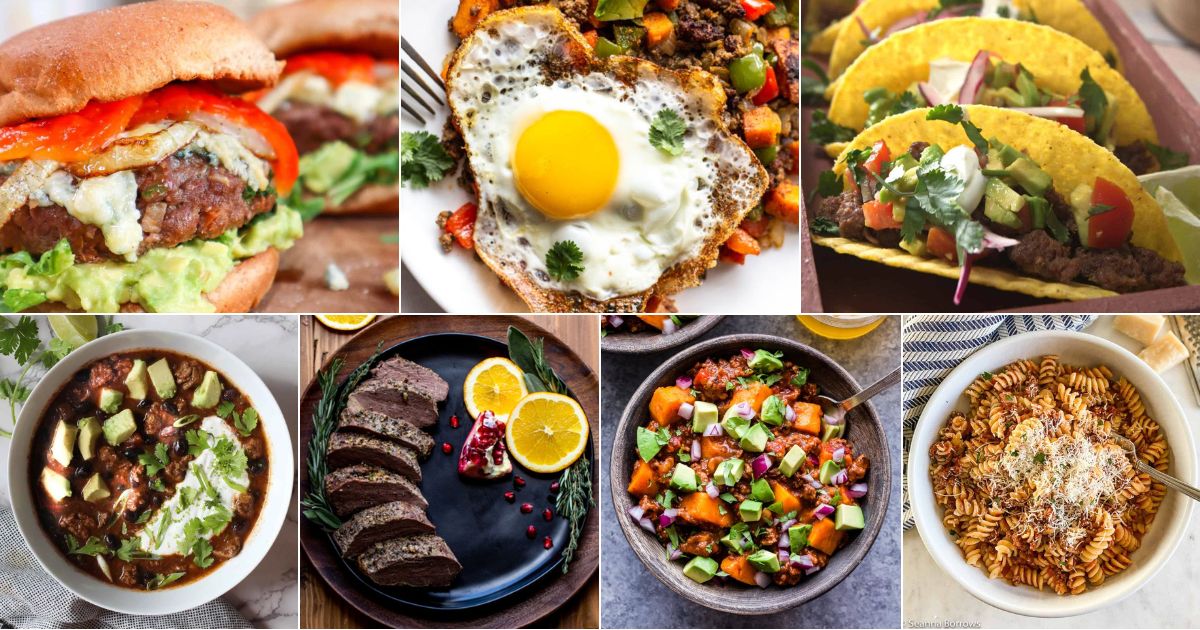 With a rich flavor and healthy profile, bison recipes are worth incorporating into your diet. The lean meat can be used in a variety of dishes from sunup to sundown, all without sacrificing the delicious taste you are looking for.
Contents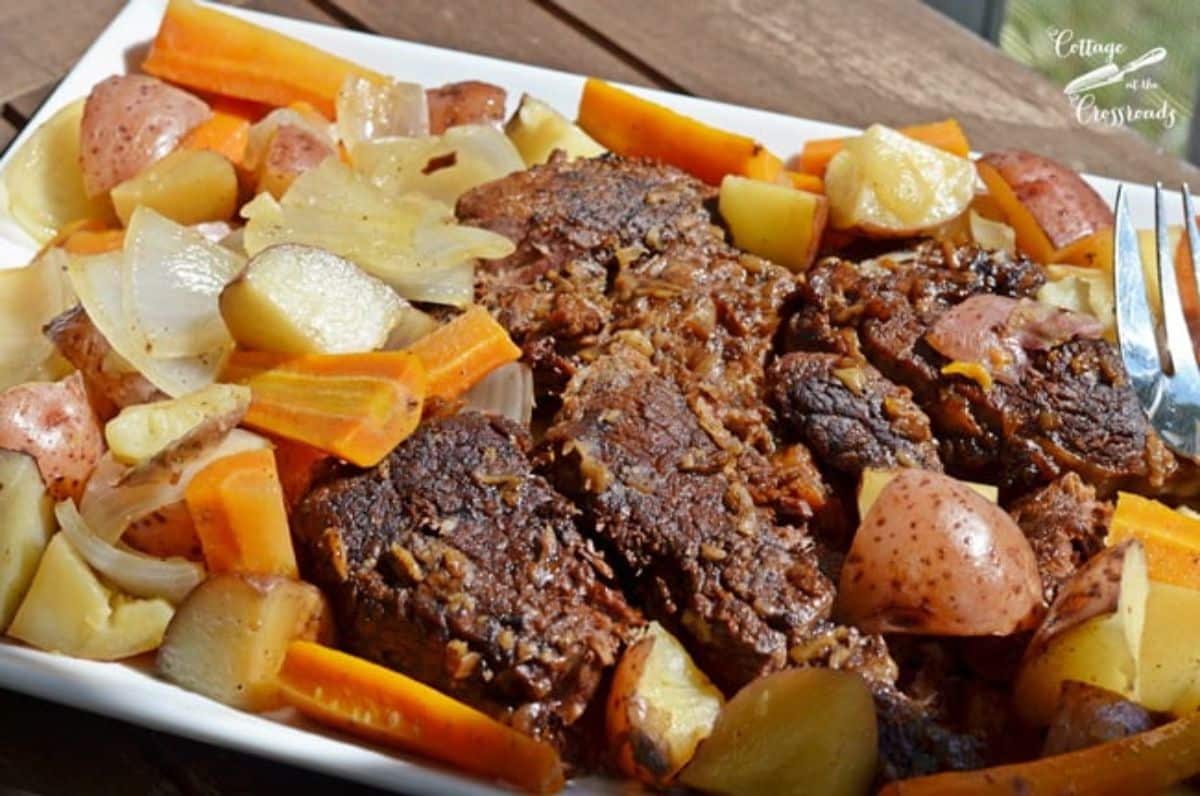 When you want a hearty meal to fill your belly, this recipe does the trick. Even though my mother's recipe called for beef, bison meat makes an excellent alternative.
The bison roast juices infuse into the potatoes, carrots, and other vegetables as they bake in the oven. What comes out will be a mouth-watering mound of crispy bison and veggies.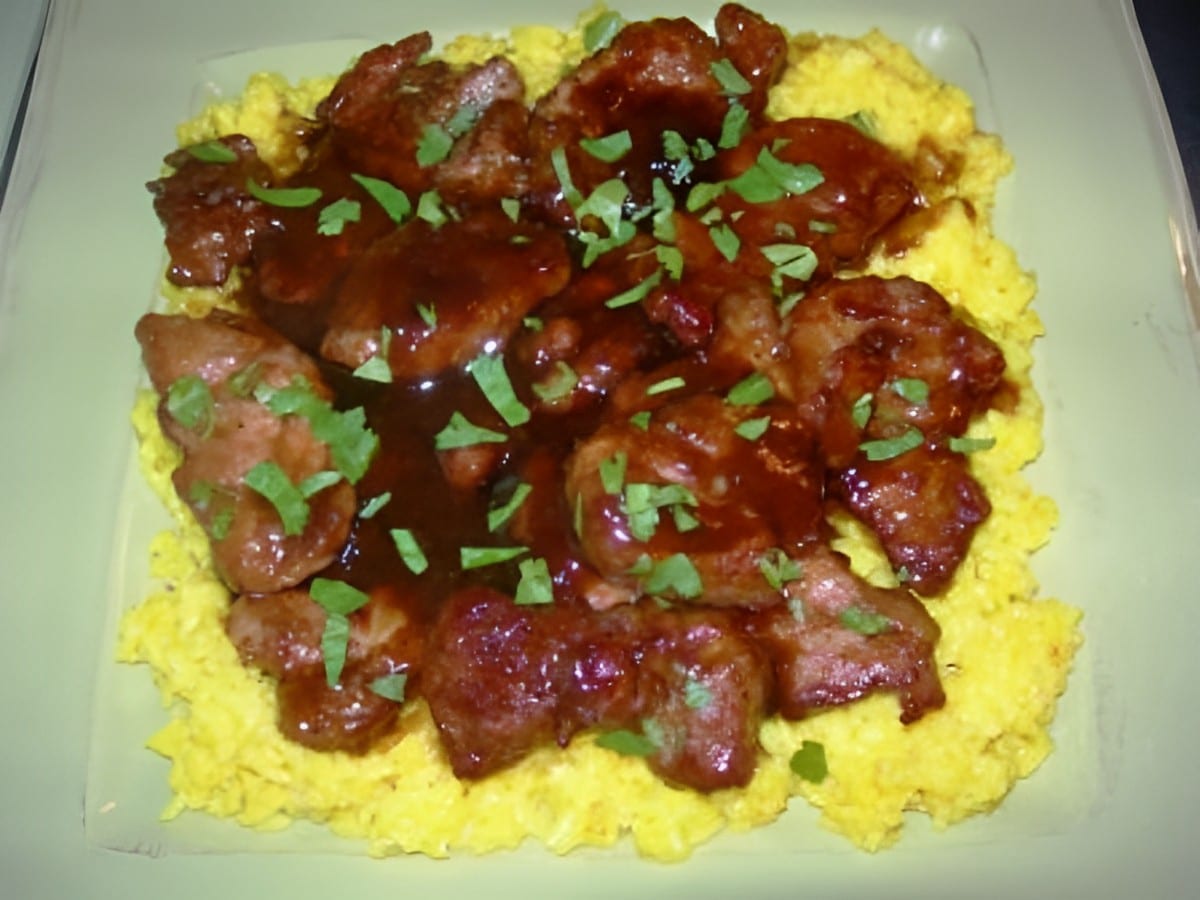 The tenderloin cut is typically one of the best from nearly any animal, and when it comes to bison, it's no different.
You can follow this recipe down to the word; just substitute bison for pork. The delicate meat and incredible flavor will make your taste buds go wild.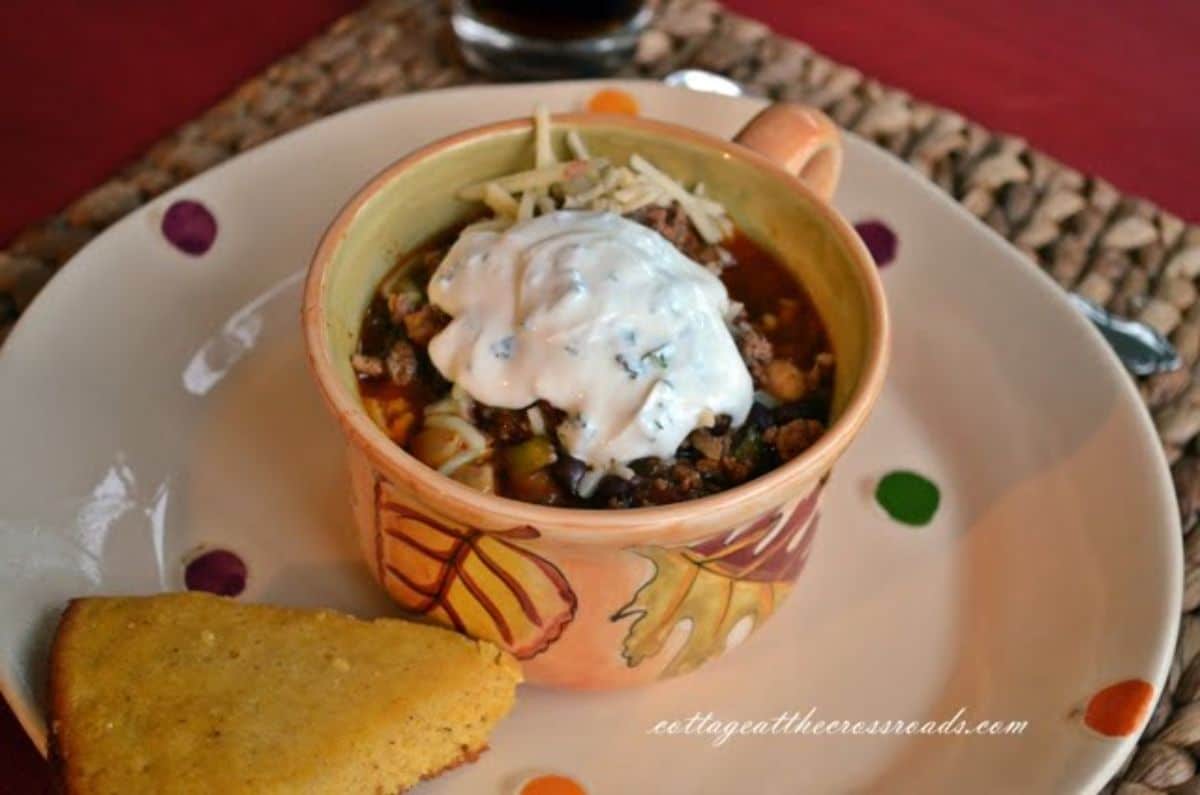 Always a favorite, chili is a versatile dish that fills up any sized crowd. It's also great to make in advance, so it's perfect for a busy day filled with guests coming over.
Bison meat fits nicely, although since it's typically a little less fatty than beef, consider adding more butter.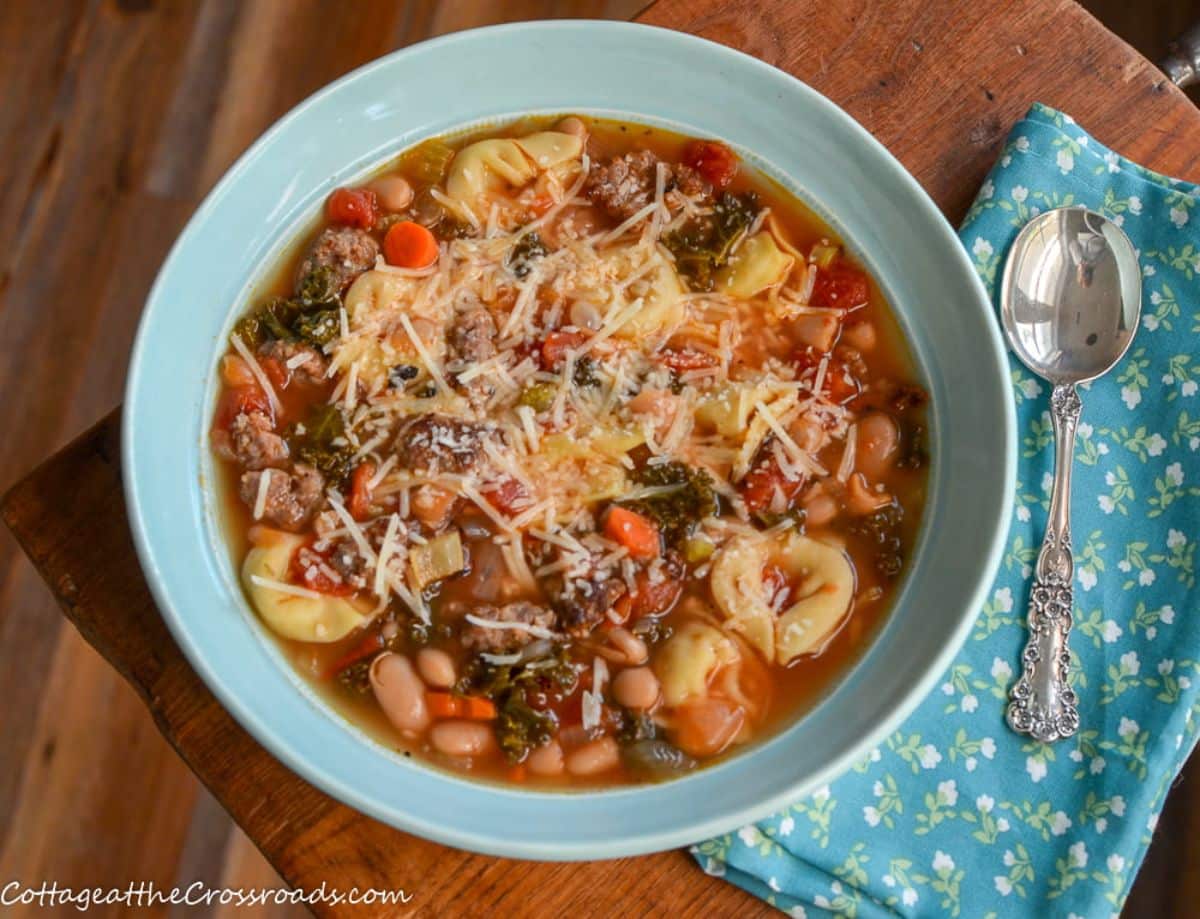 Despite calling for Italian sausage, this tortellini soup goes well with flavorful bison meat. The tomato base helps ensure the palette works together well, and the tortellini brings a special touch to this unique soup.
Not only is this a tasty meal that's sure to hit the right spot in your stomach, but it's also easy to cook and a flash to put together.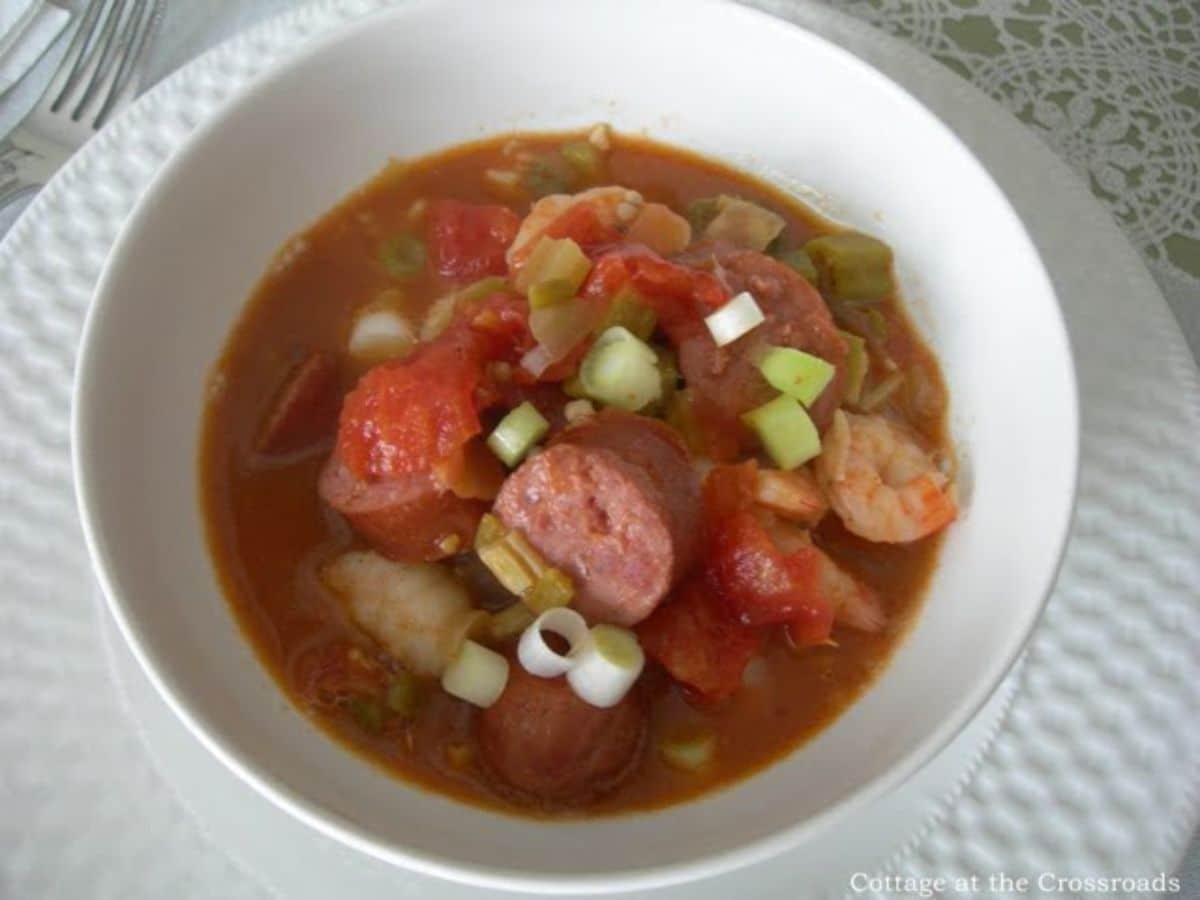 Want to take a trip to Cajun Country? Then fire up the stove and transport your taste buds to French Louisiana with this gumbo recipe.
Although seafood is the star of this show, gumbo always goes best with a good helping of sausage thrown in. Use a smoked bison sausage, but the gumbo flavors are so powerful most bison sausages can join the ride without a hitch.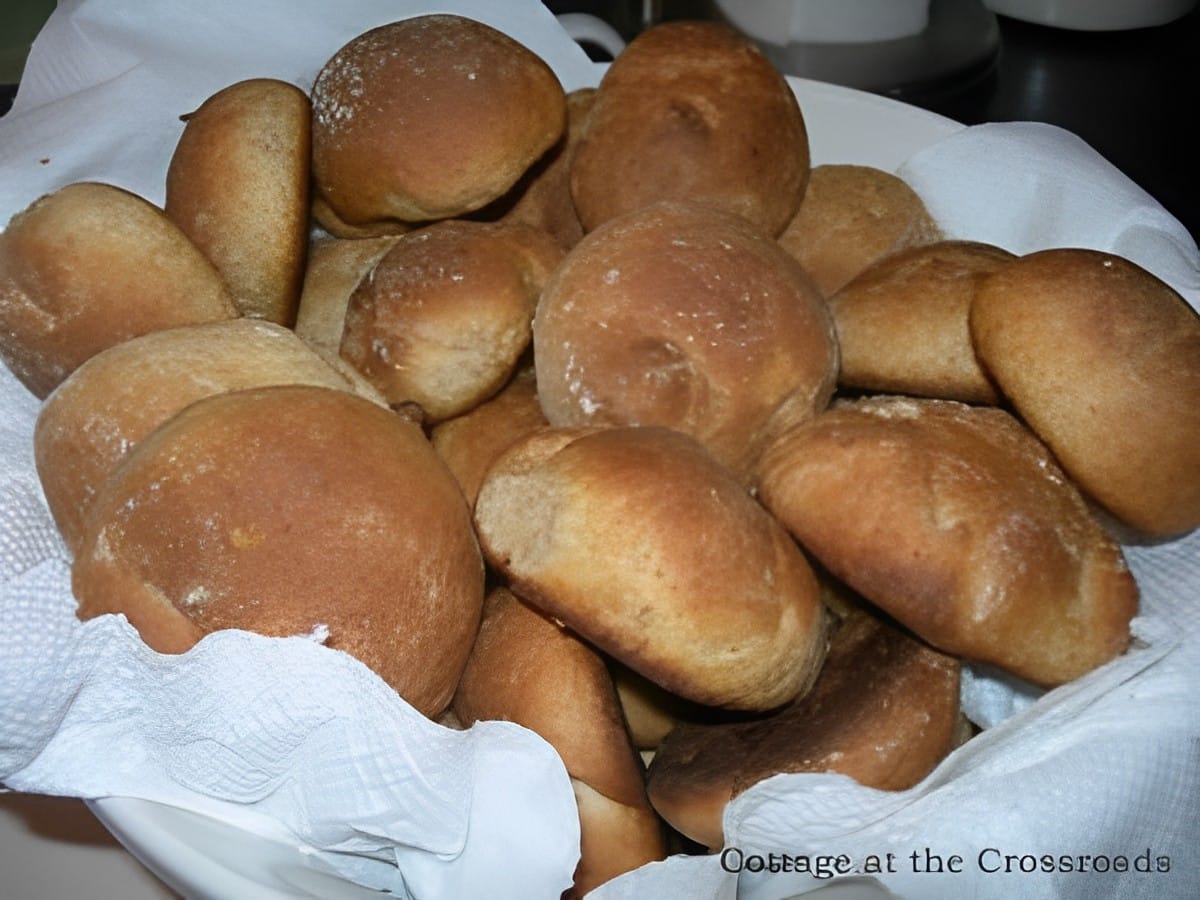 It's hard to deny the popularity of sliders, especially when paired with the right rolls. They're irresistible as a party appetizer but also make a great main dish.
This whole wheat roll recipe serves as the ideal base for your sliders. Then, throw on a small burger patty made from ground bison meat and toppings of your choice.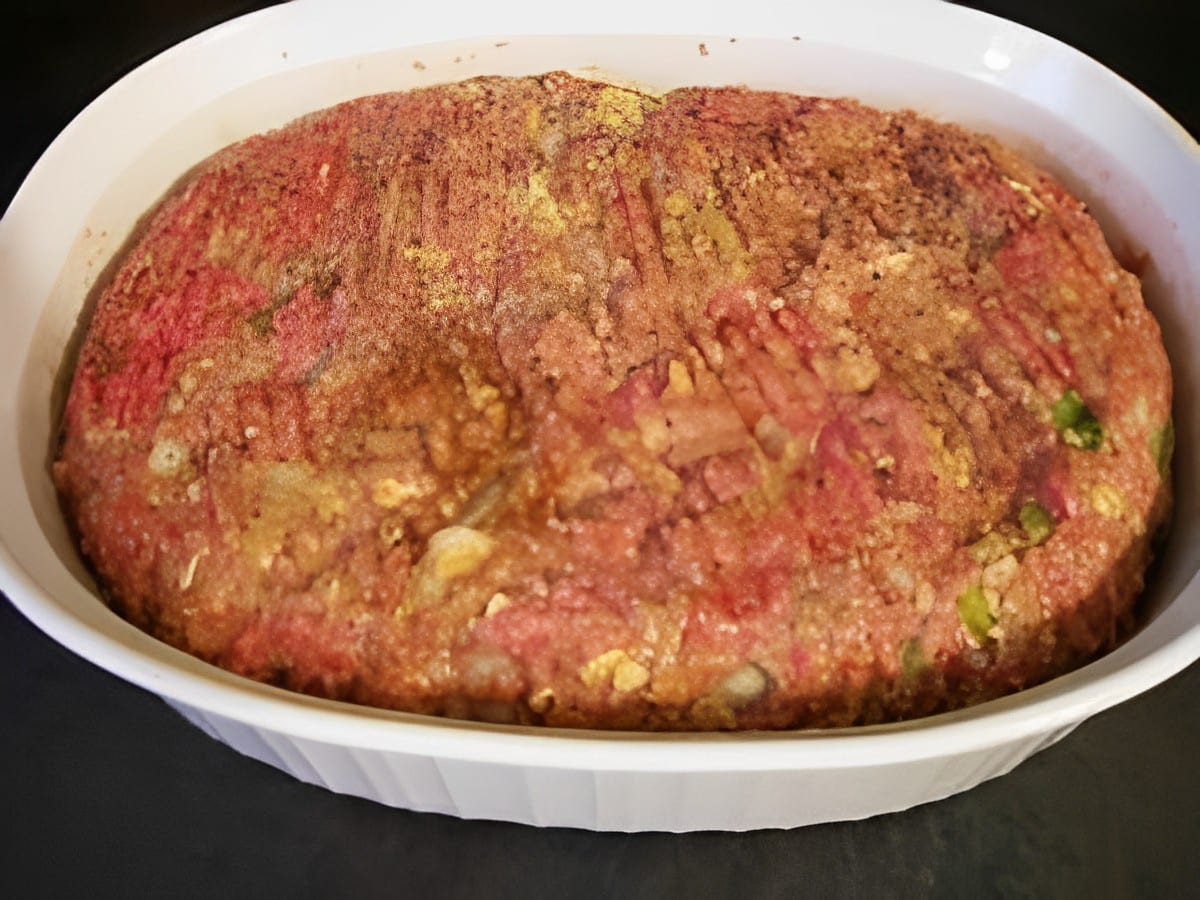 Meatloaf my way throws on a can of cream of mushroom soup as the special touch. And once you've tried this creamy take on the classic recipe, you won't turn back.
Ground bison meat makes an excellent substitute for the usual ground beef. But since bison tends to be less juicy than beef, add some extra oil or butter.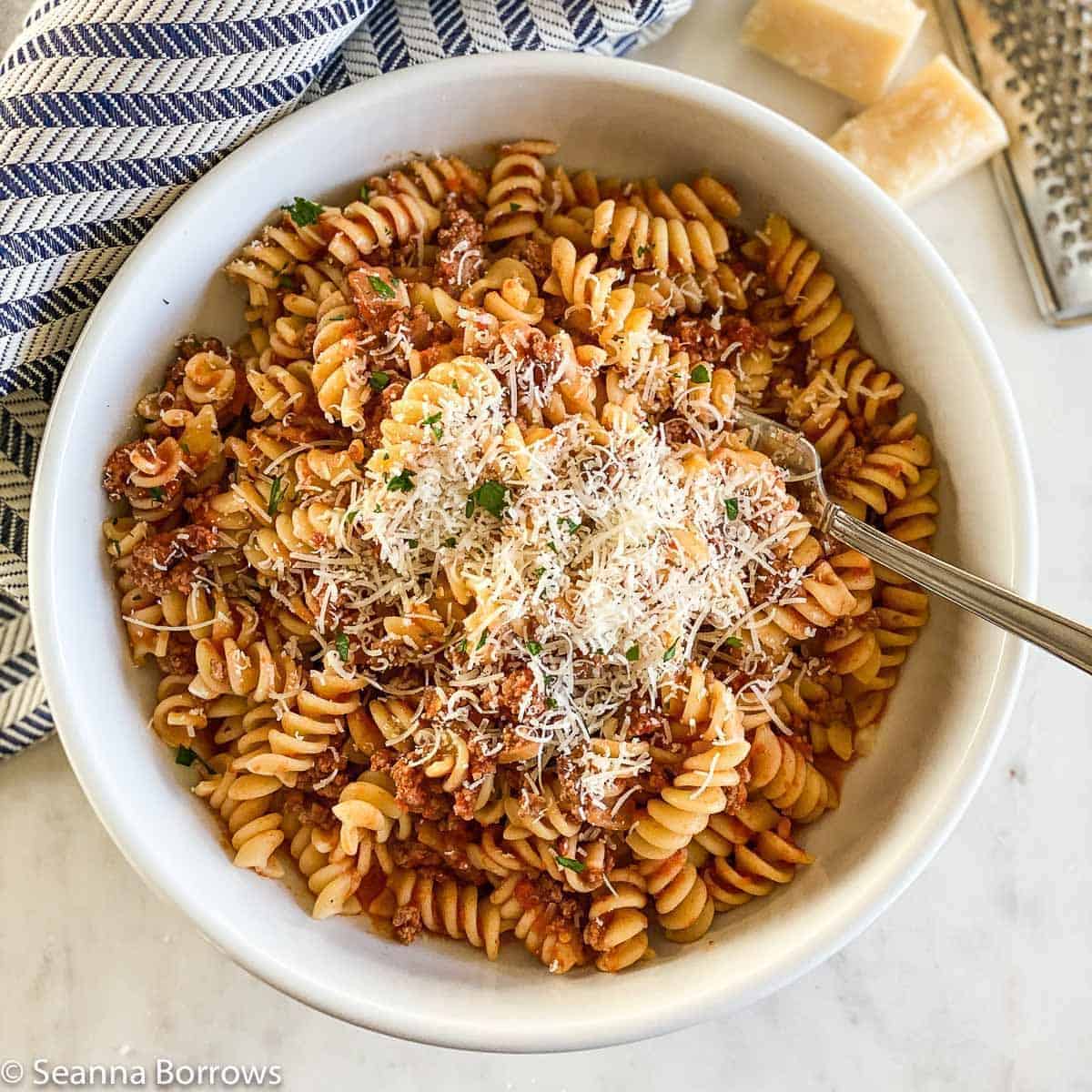 With so many pasta dishes to choose from, it can be hard to decide. But this bison pasta with rotini is a surefire win.
What brings out the flavor is the sautéd onion and olive oil that gets infused into the ground bison.
And when it comes to finishing touches, don't forget to set aside a little starchy pasta water if you need to thin out the sauce.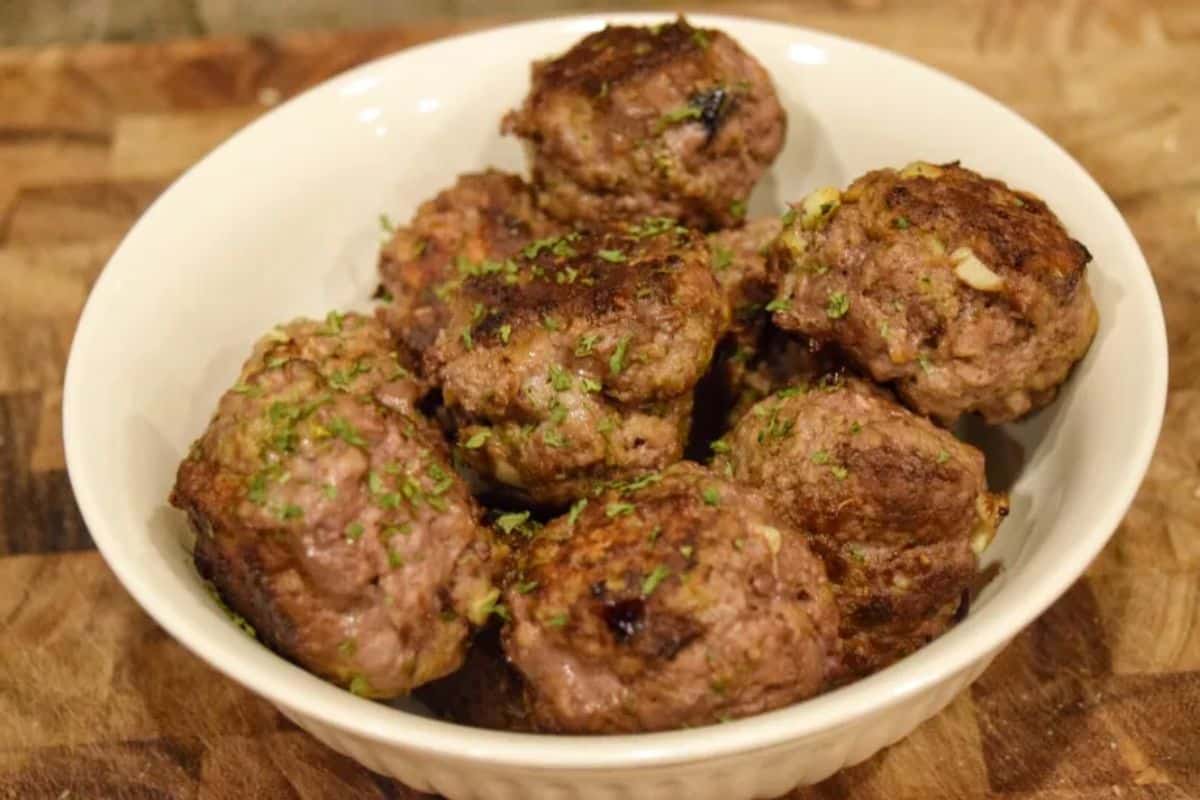 Since most bison meat is lean, it creates a slightly healthier meatball option. And thanks to the herbs incorporated into this bison recipe, you won't miss a thing.
Parsley, marjoram, and oregano come out first, followed by garlic and onion. And if you want to throw in a twist that will make your guests wonder, craisins are the secret weapon.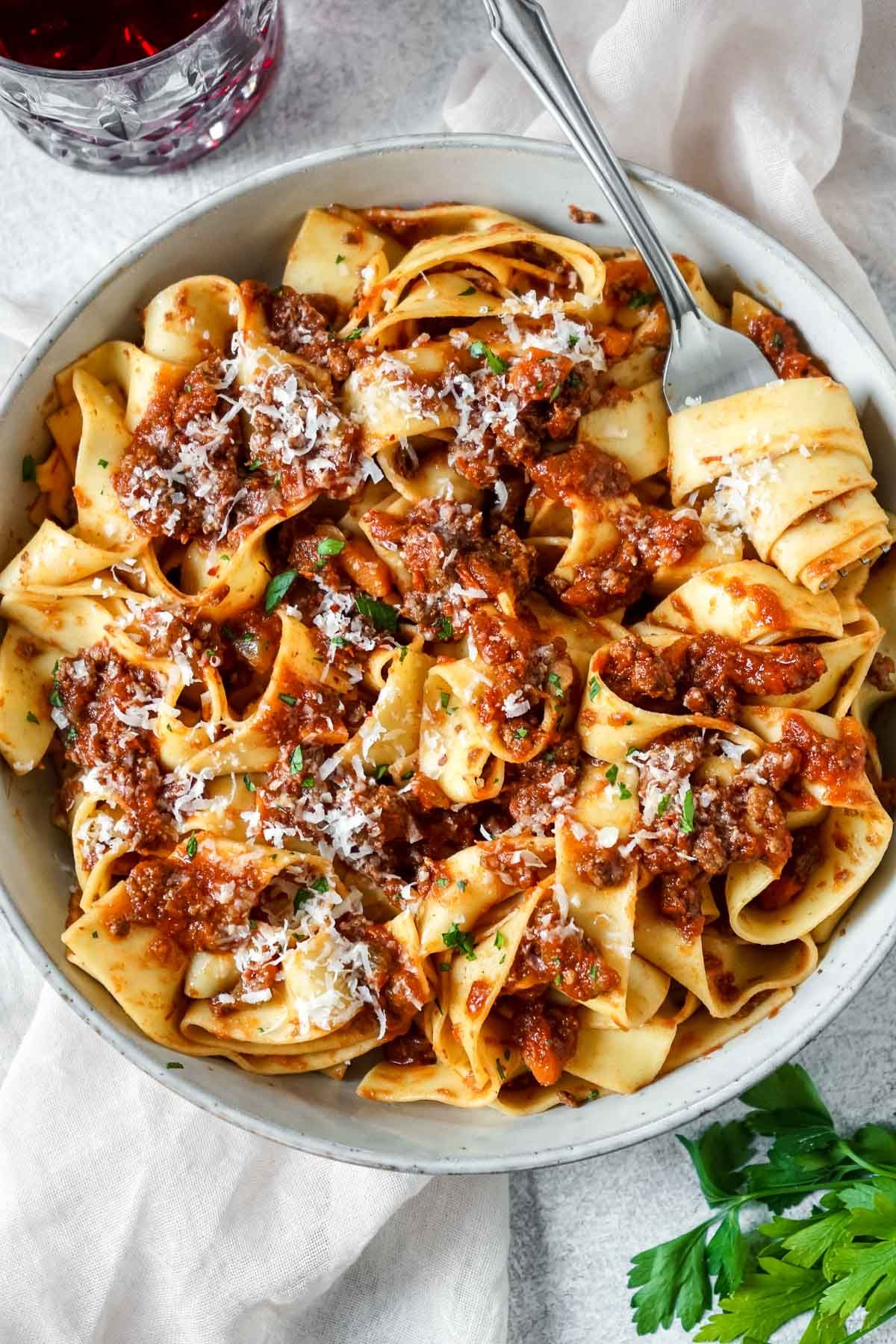 There's no better way to tenderize tough bison meat than leveraging the power of a slow cooker. It also lets the dish cook for hours while you go about your day.
This bison recipe brings things to the next level using San Marzano tomatoes to add an authentic flavor you won't regret.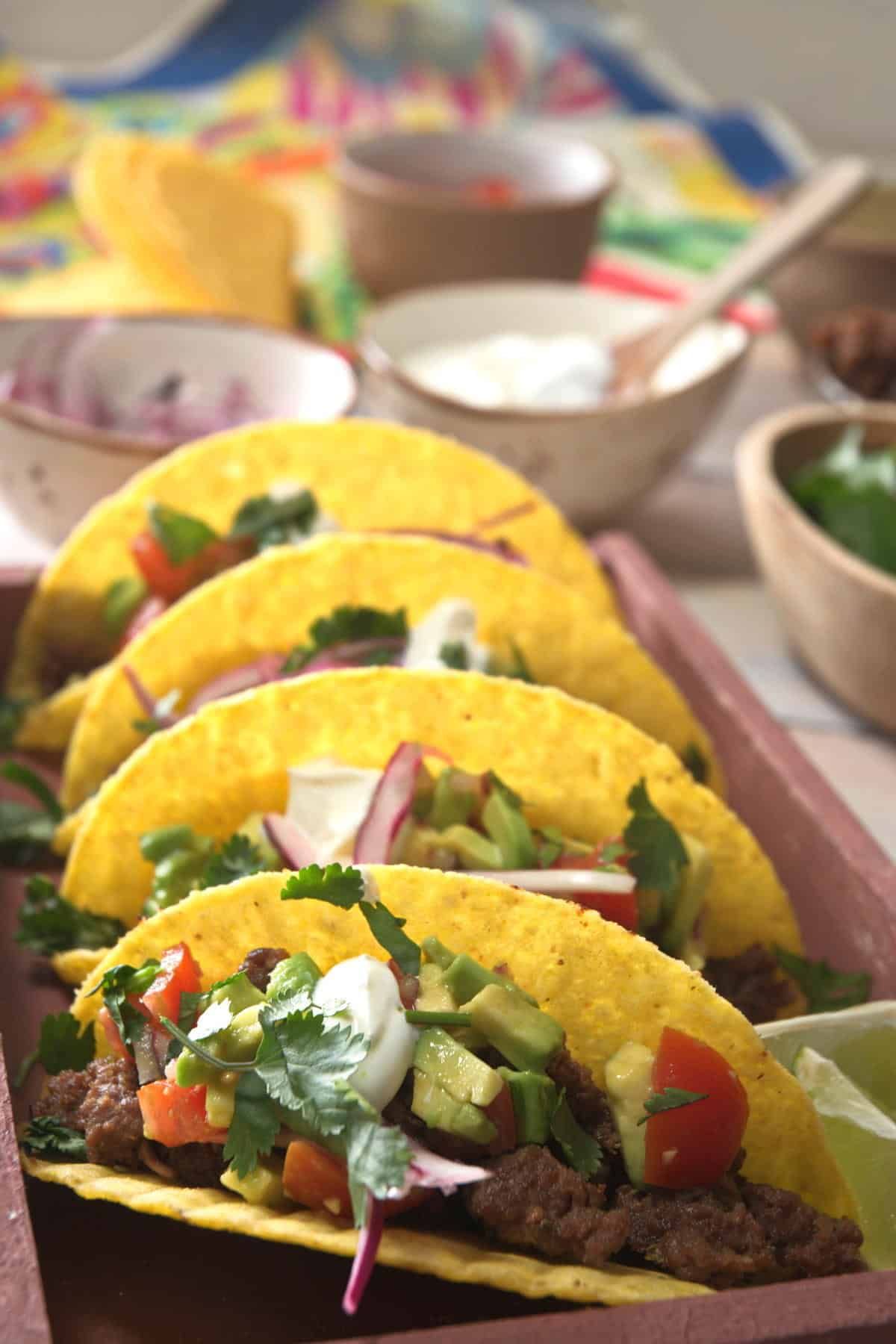 When Taco Tuesday rolls around, you can try this bison recipe to change things up. After you fry up the bison and chop your toppings, you're ready to go.
To make this something special, make some pickled red onions by slicing them thin and adding them to a blend of vinegar, water, sugar, and salt. Then, briefly simmer and let cool.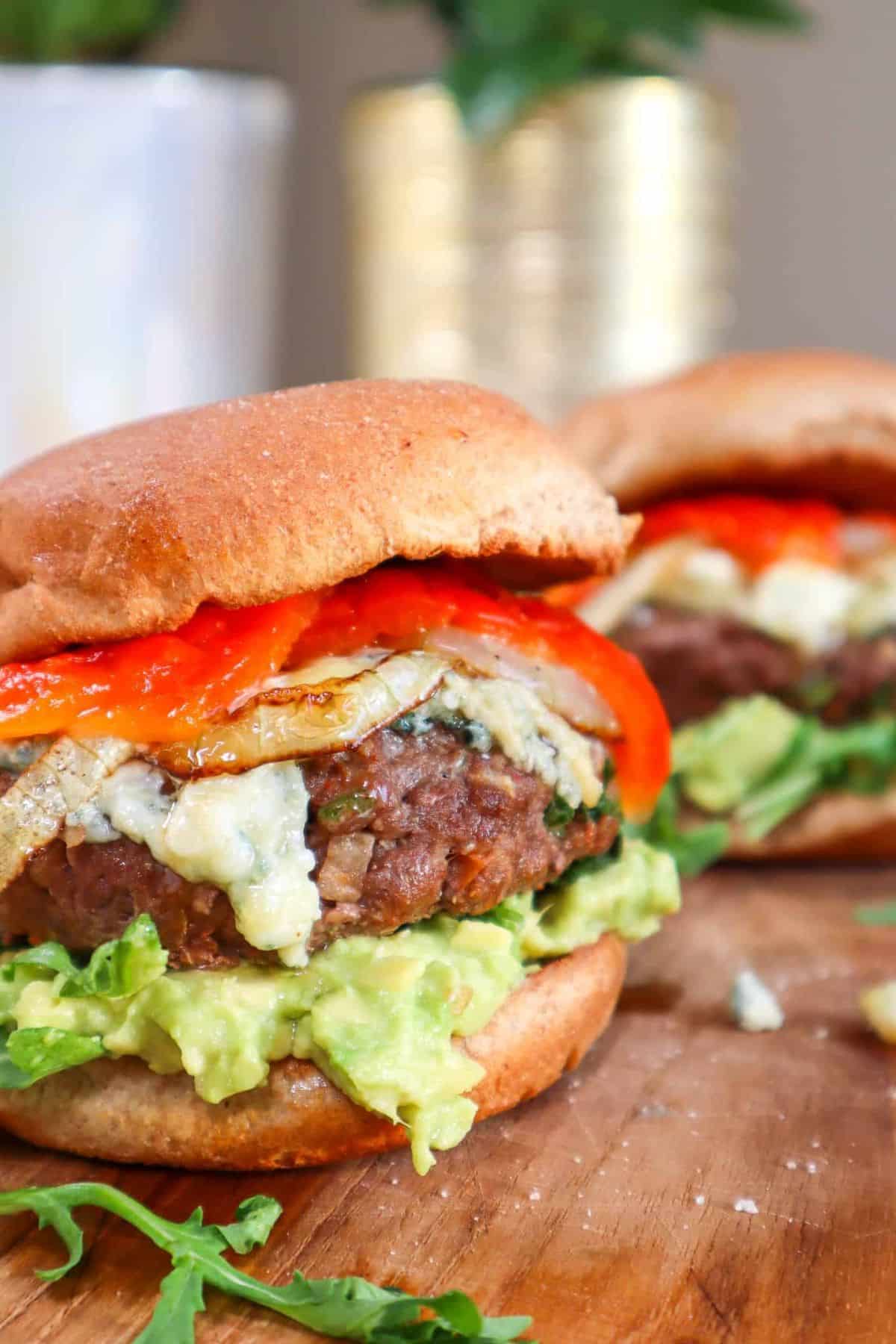 Bison meat is perfect for adding more ingredients and flavor. To make these delicious bison burgers, throw some spicy jalapeno and habanero peppers into the burger mix.
Next time you fire up the grill on a nice summer day, don't forget to reach for this bison recipe.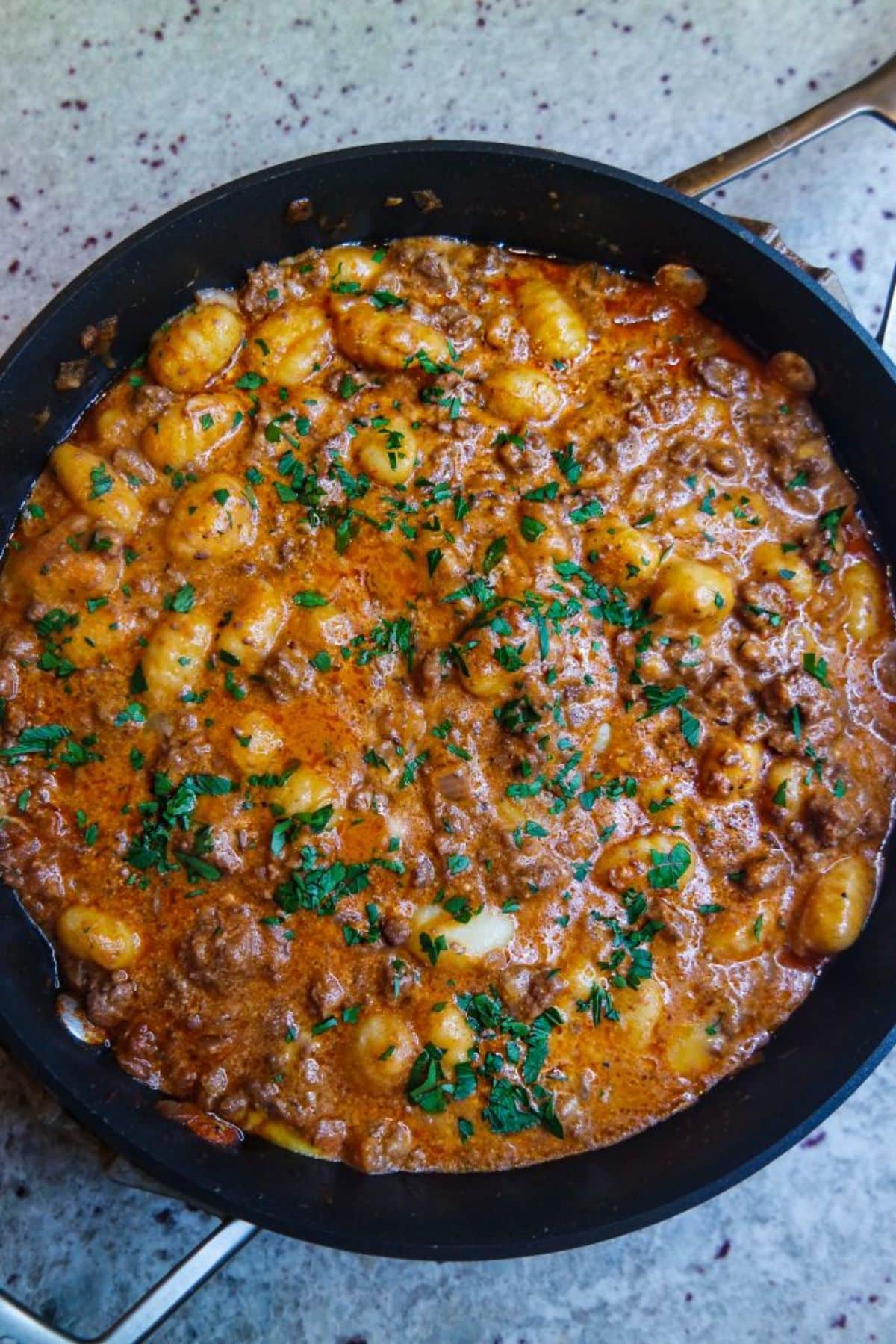 With just one glance at the photo of this bison recipe's result, you'll know what your shopping list needs. Gnocchi dishes are a breeze and can carry flavor like nothing else.
One thing this recipe does great with bison is breaking it down into small crumbles, allowing fat and oil to be cooked deep into the lean meat.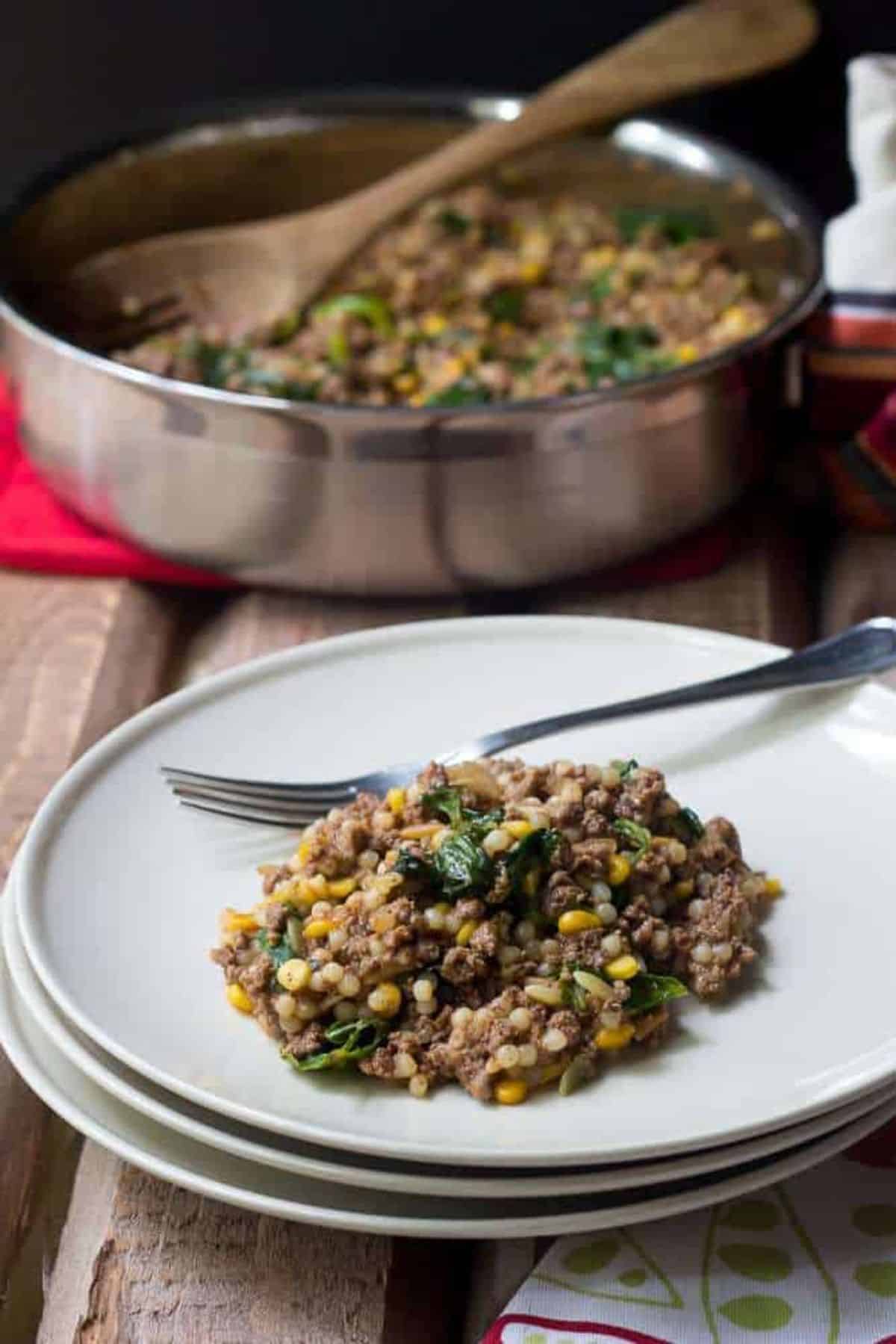 When time is tight, this one-pot dinner is an ideal choice. Harvest grains are what the recipe calls for. But quinoa also works if it's what you have on hand.
My favorite part of this dish is the wilted greens. Not many bison meat dishes call for them, but the flavor they provide balances perfectly.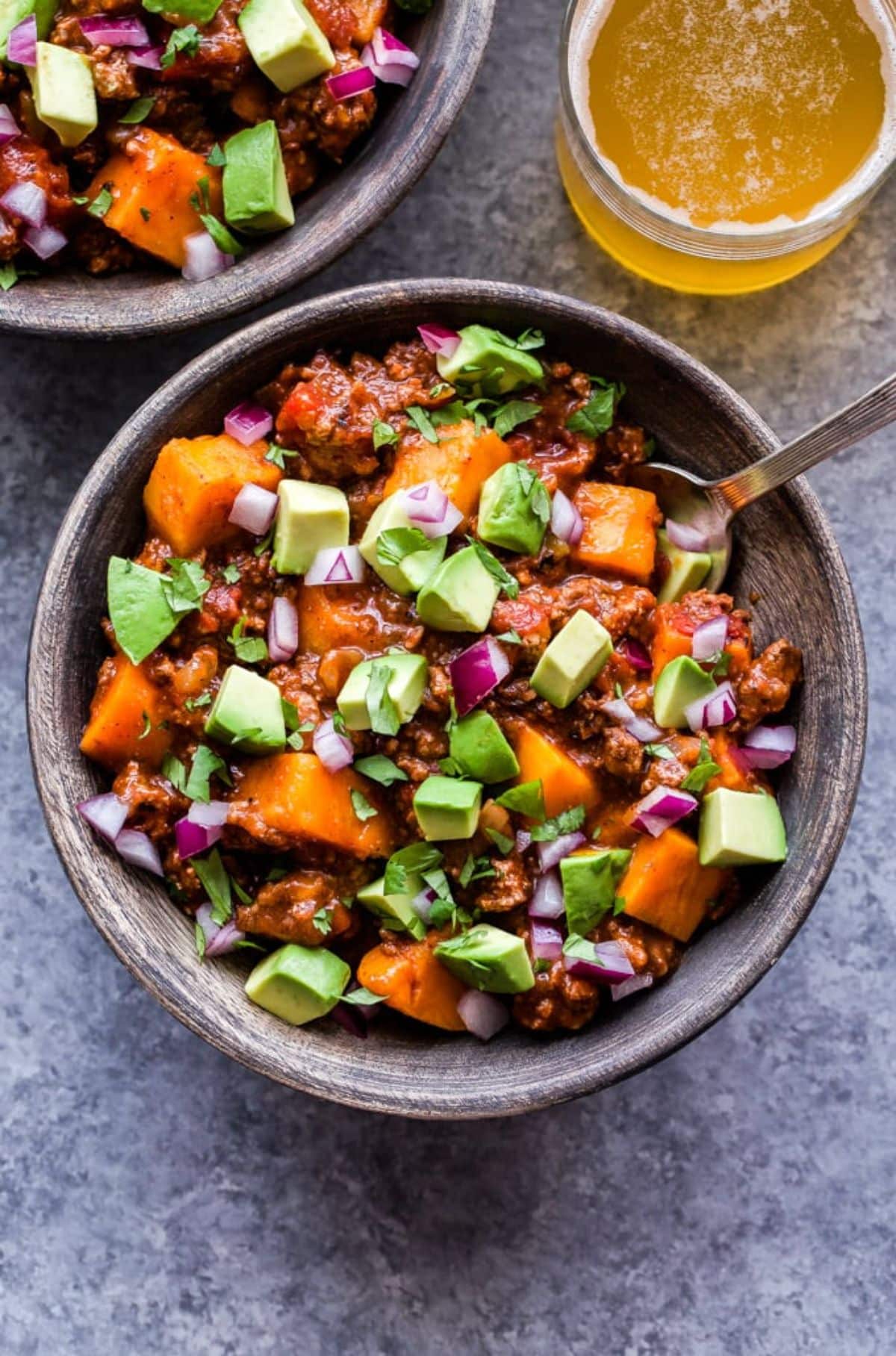 Get ready to pull out the slow cooker for this soul-warming meal. Even though chili is in the name, this unique take brings a new take on the classic dish.
Combine bison meat with tender sweet potatoes and a blend of spices and herbs, then let the slow cooker melt it all together for hours. The thick, flavorful chili will fill you up.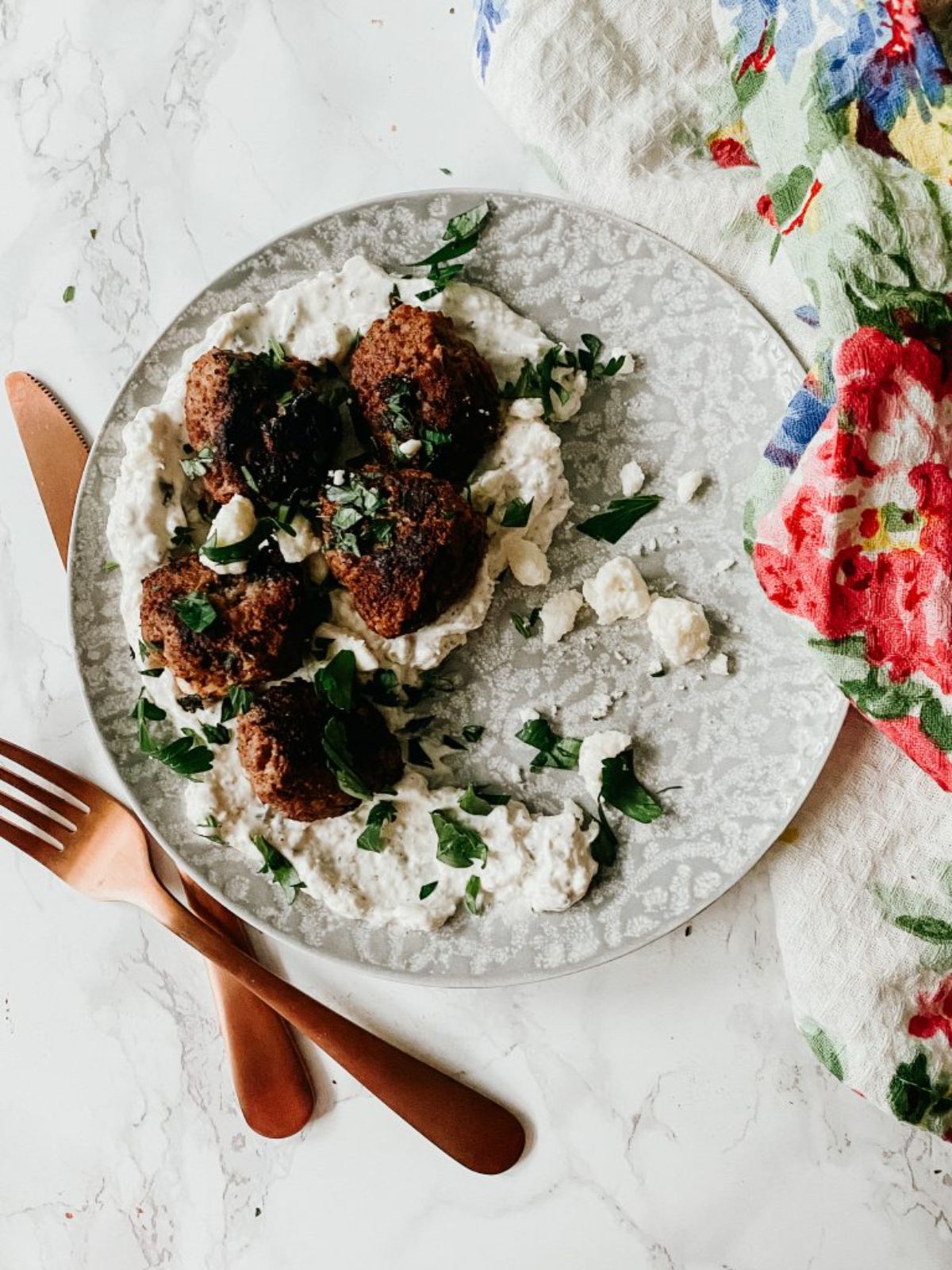 Heading for Greek flavors likely isn't the first thing that comes to mind with bison recipes, but you'll be knocked over by how well it works out.
By incorporating parsley, oregano, and feta cheese into the meatball mixture, you'll experience the taste of Greece no matter where you are. Dip or drizzle in a creamy tzatziki sauce for the most authentic take.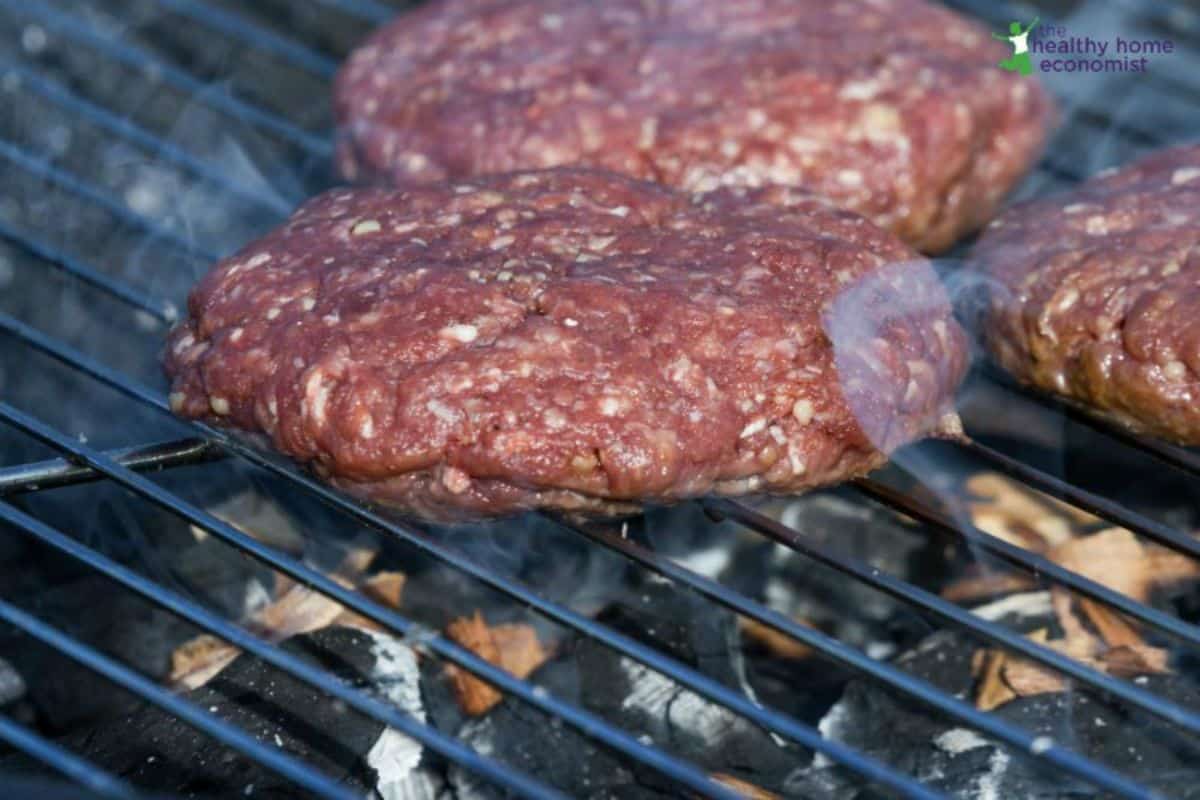 If you think burgers have to be boring, think again. Taking a hint from the Native American tradition of pairing bison meat and blueberries, you'll find the sweet touch to bring out something special.
This contrast between the tangy blueberries and savory bison is a treat for your taste buds.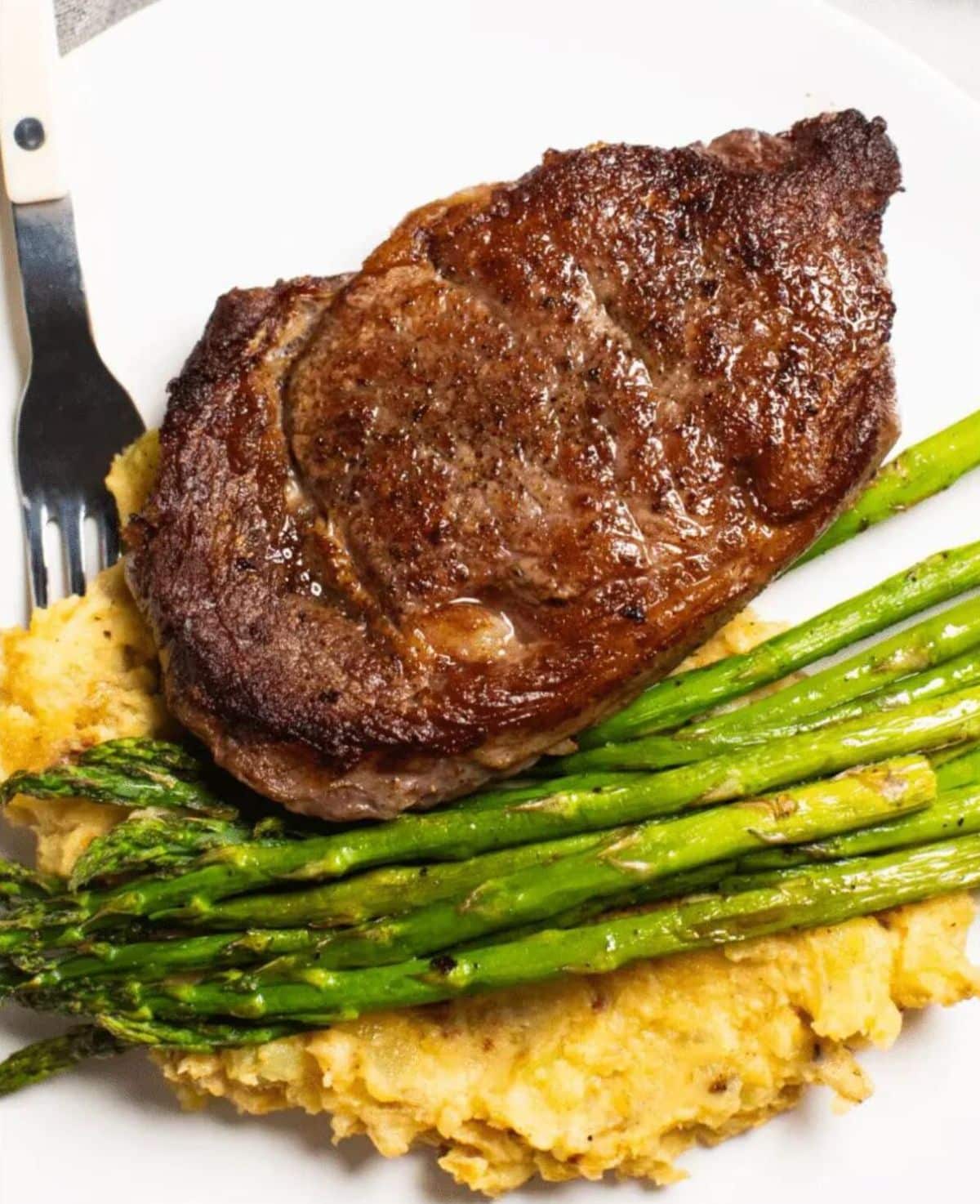 Simple and satisfying meals aren't easy to come by. But this classic dish brings a flavorful bison ribeye with a grilled touch for mouth-watering goodness, all without a hassle.
By sticking to minimal ingredients and a few quick steps, it's a great dinner for any night of the week.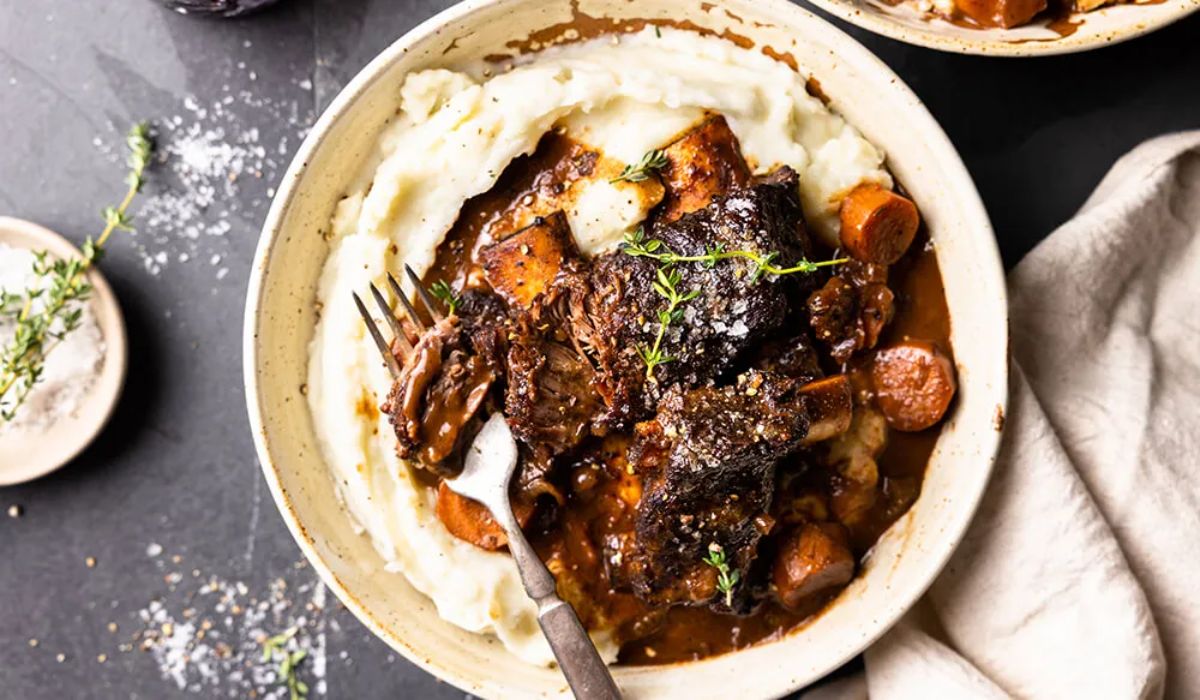 When trying to come up with a sophisticated bison recipe to impress your guest, braised bison short ribs can be the stand-out dish.
The red wine sauce breaks down the tough bison meat and transforms it into succulent bison short ribs that will fall off the bone. They're a feast for the eyes and palate.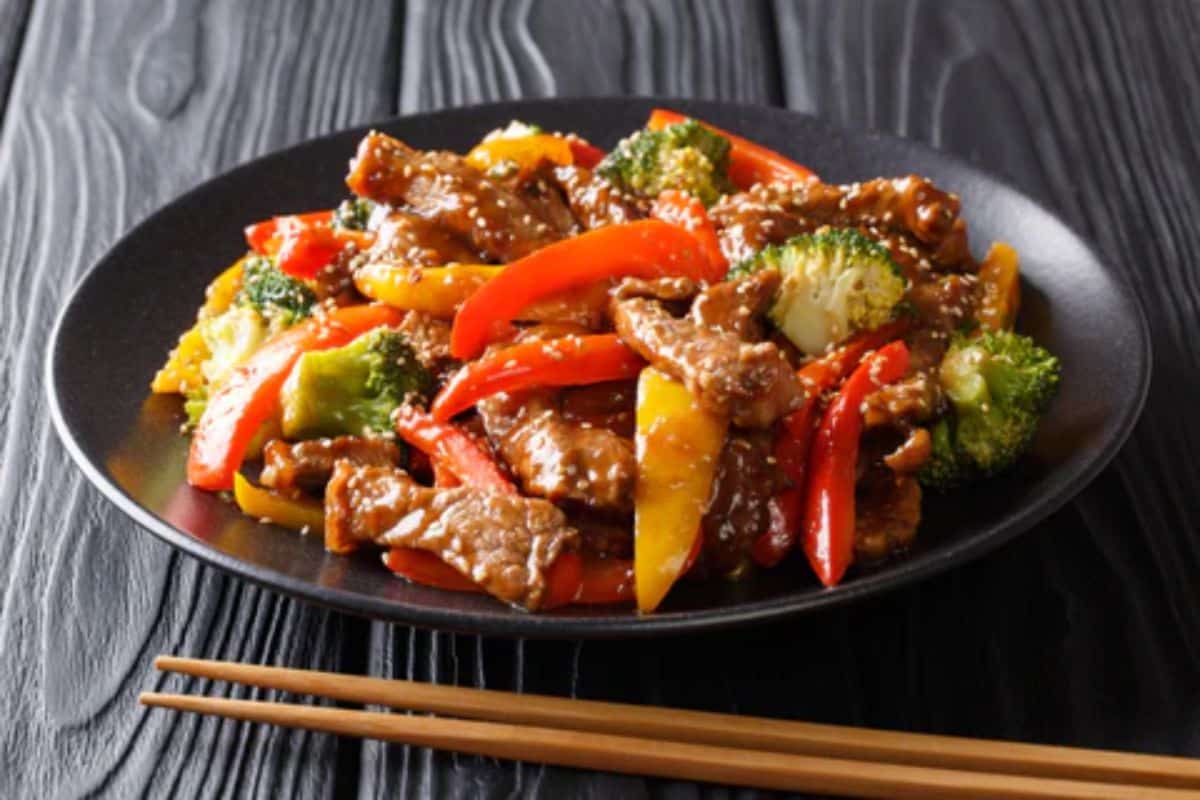 Stir-fries are a great way to use any leftover veggies in your fridge. This bison recipe keeps things light and healthy by using your most colorful vegetables with lean bison meat.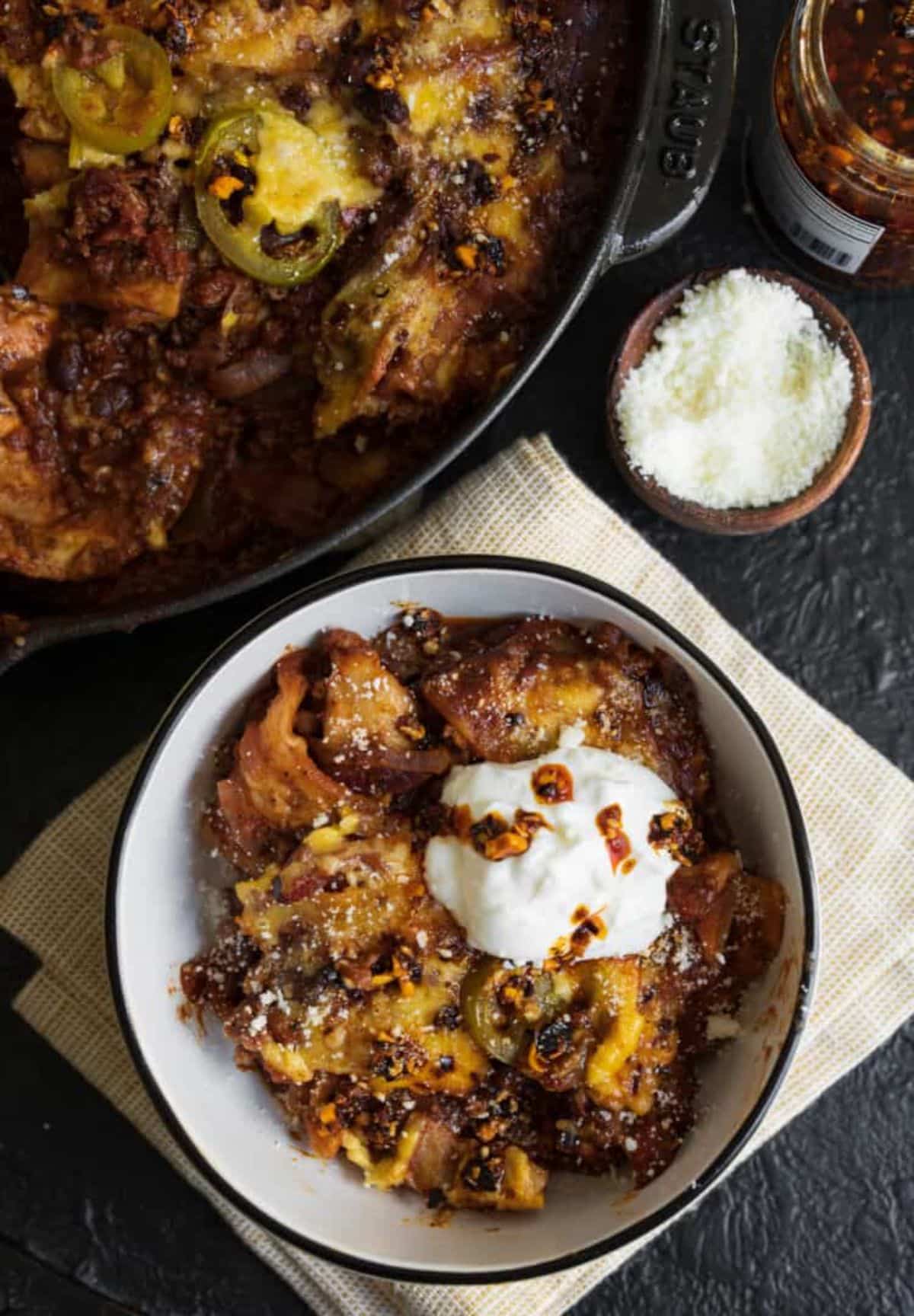 Baked burritos might not be a household thing yet, but this bison burrito casserole is on its way to changing that.
With layers of tortillas, cheese, and bison meat and an incredible infusion of green chiles and fire-roasted tomatoes, it is the perfect way to spice up dinner.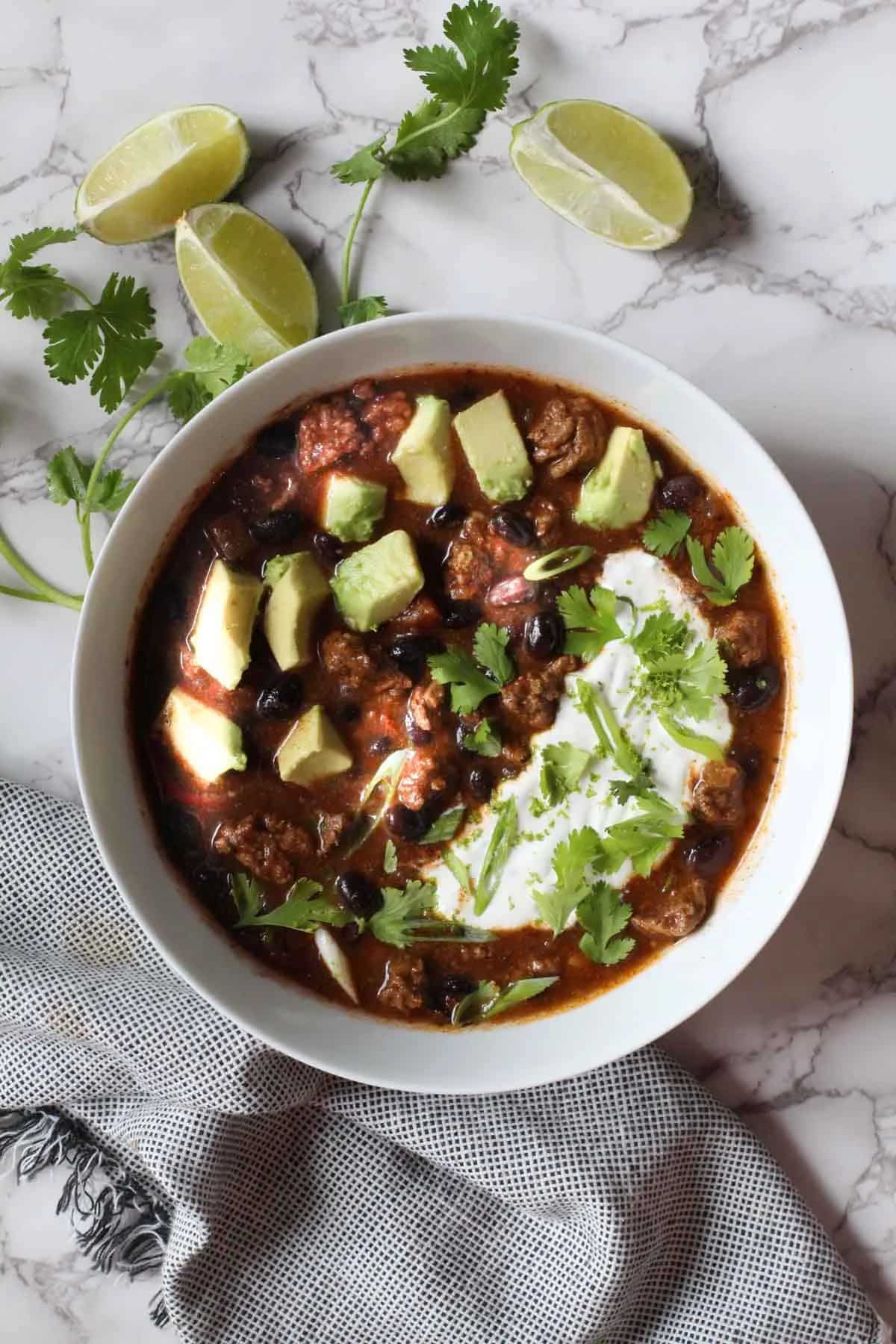 For a smoky chili unlike any others, use chipotle peppers. Simmer or slow-cook bison meat with these roasted peppers until the bold flavors melt together.
And for a tangy twist, add a lime-infused sour cream sauce on top, plus cilantro, avocado, and toppings of your choice.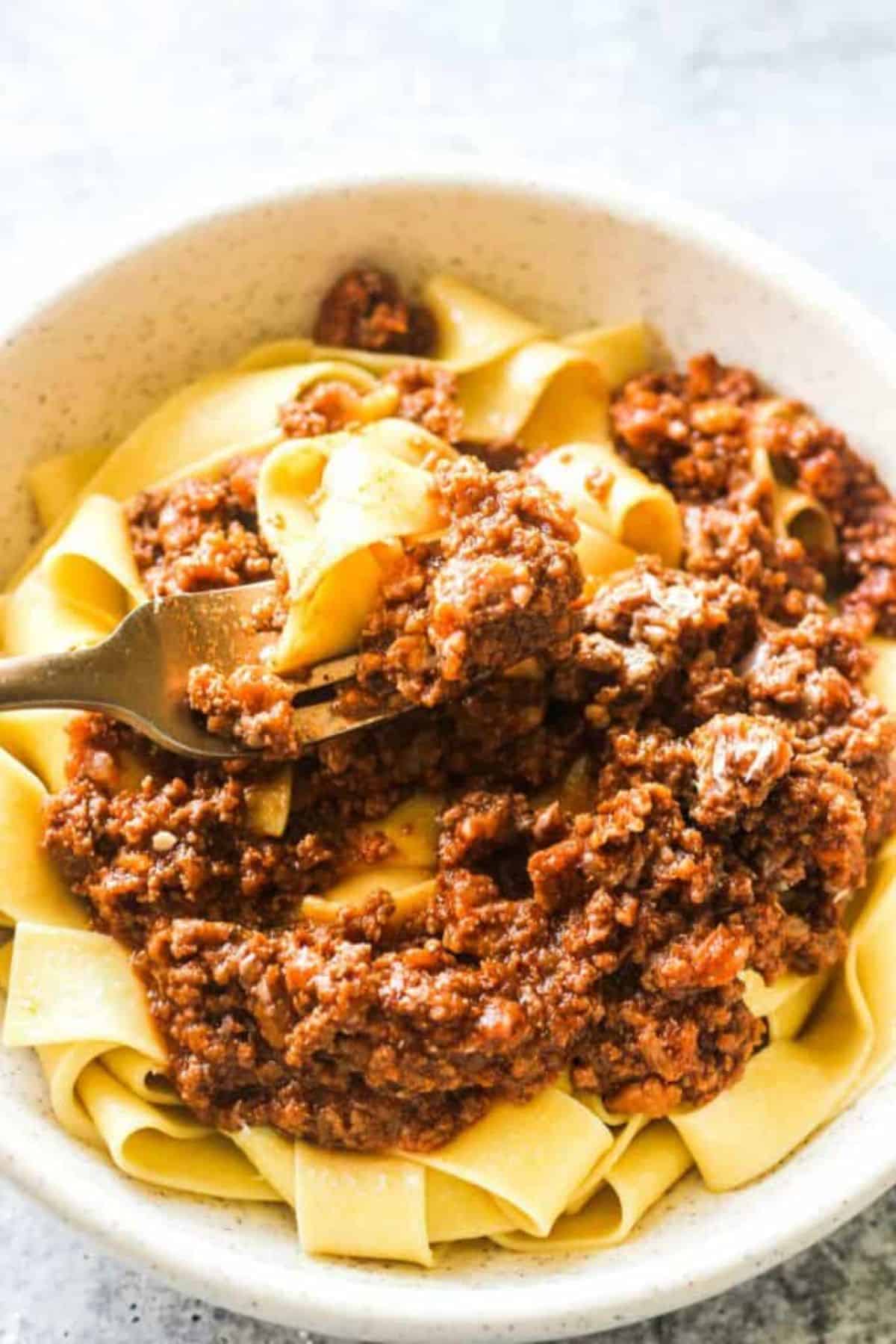 Turning to an Italian classic like ragu is always a surefire way to warm your soul. The rustic touch goes perfectly with bison meat.
When served over a nice bed of pasta, bison ragu makes everyone at the table happy. A little sprinkling of parmesan cheese helps put the flavor through the roof.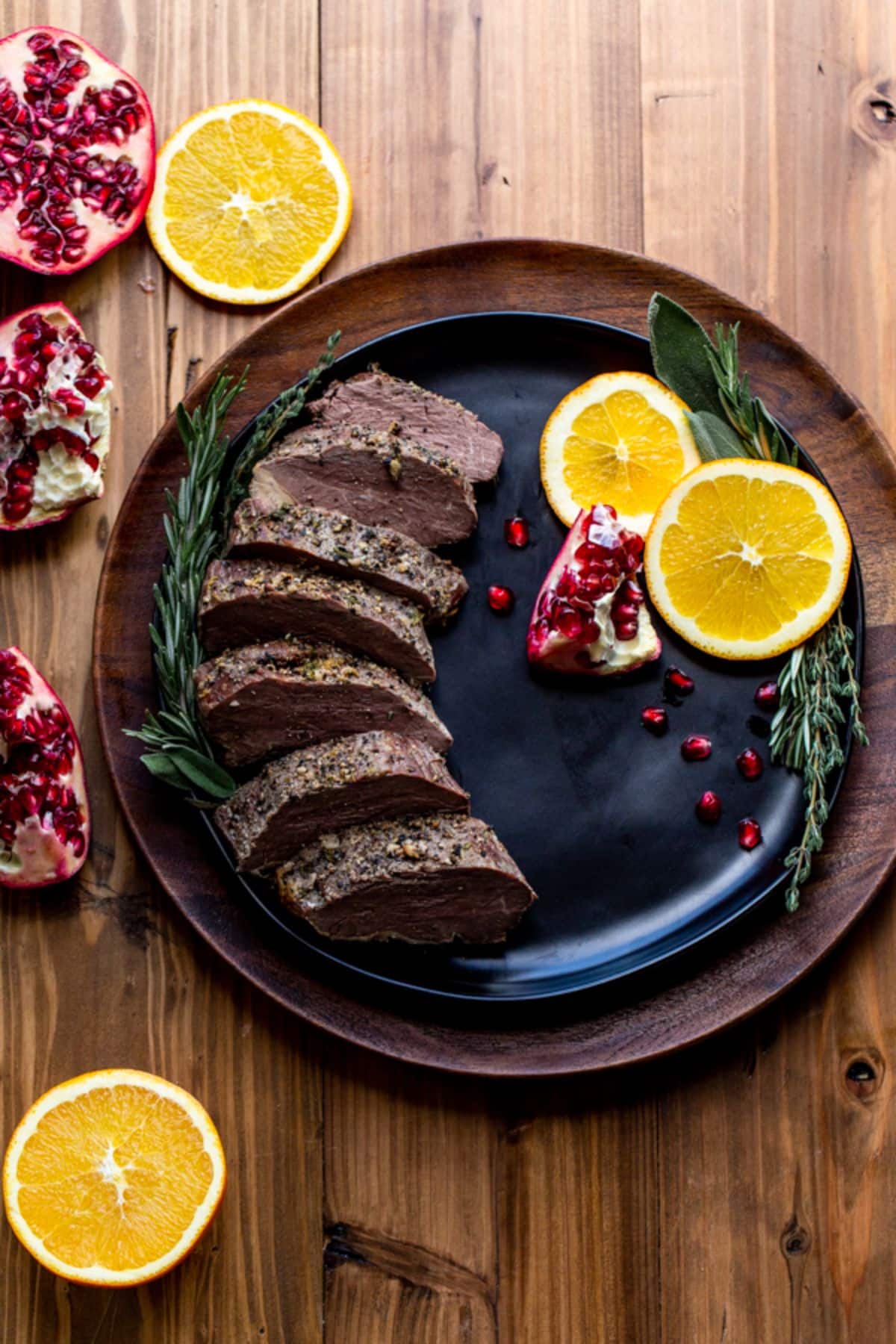 It's hard to go wrong with a tenderloin, but roasting it is an effortless way to make a big dish for any special occasion.
The real secret to this bison recipe is cooking it to perfection. Don't be afraid to bring out the meat thermometer to make it happen.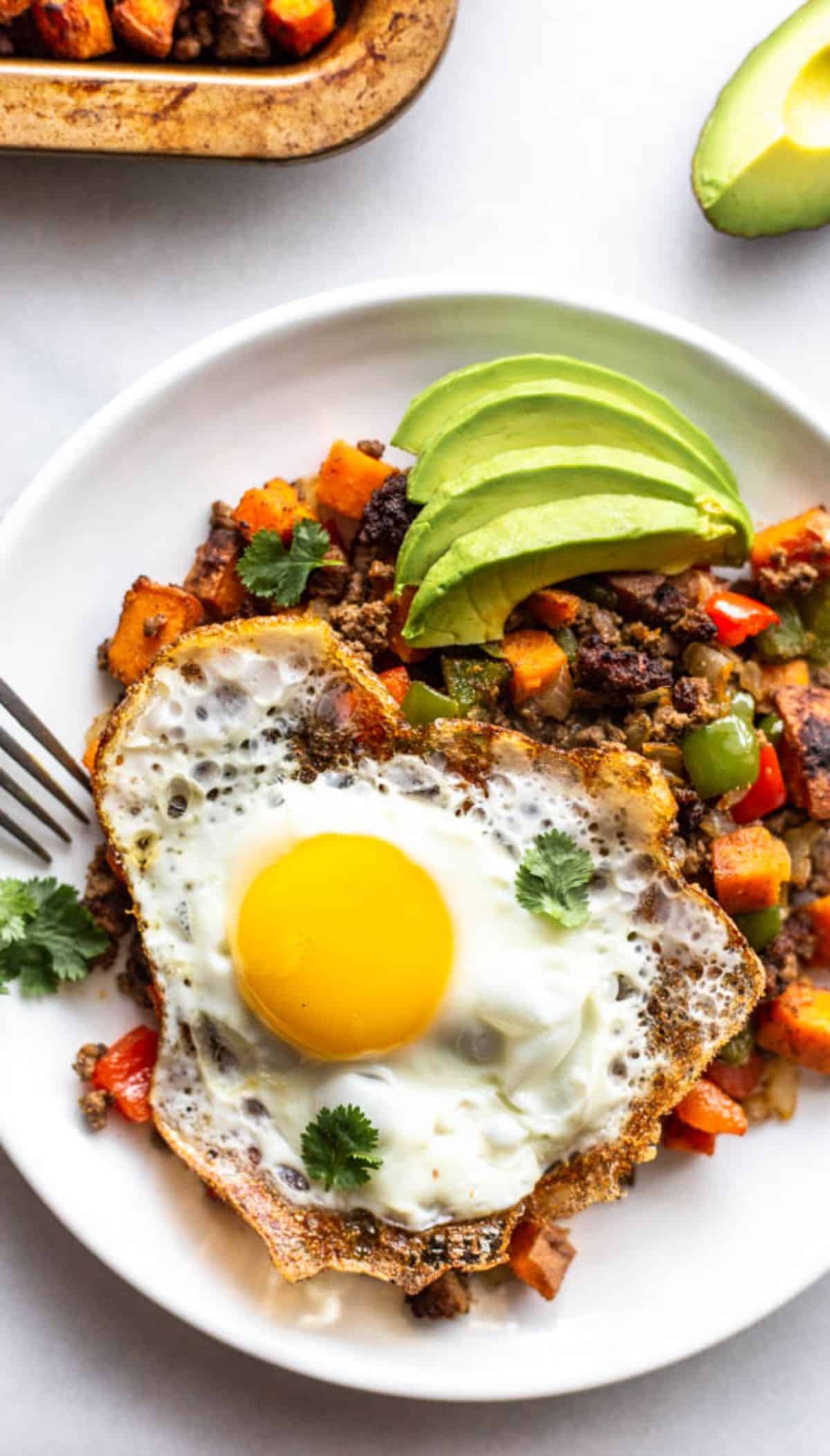 A good breakfast hash topped with a perfectly cooked fried egg is a great way to start any day. This special bison meat recipe is just as tasteful as it is colorful.
Sweet potatoes add to the superb nutrition, while the blend of spices and vegetables ramps up the flavor.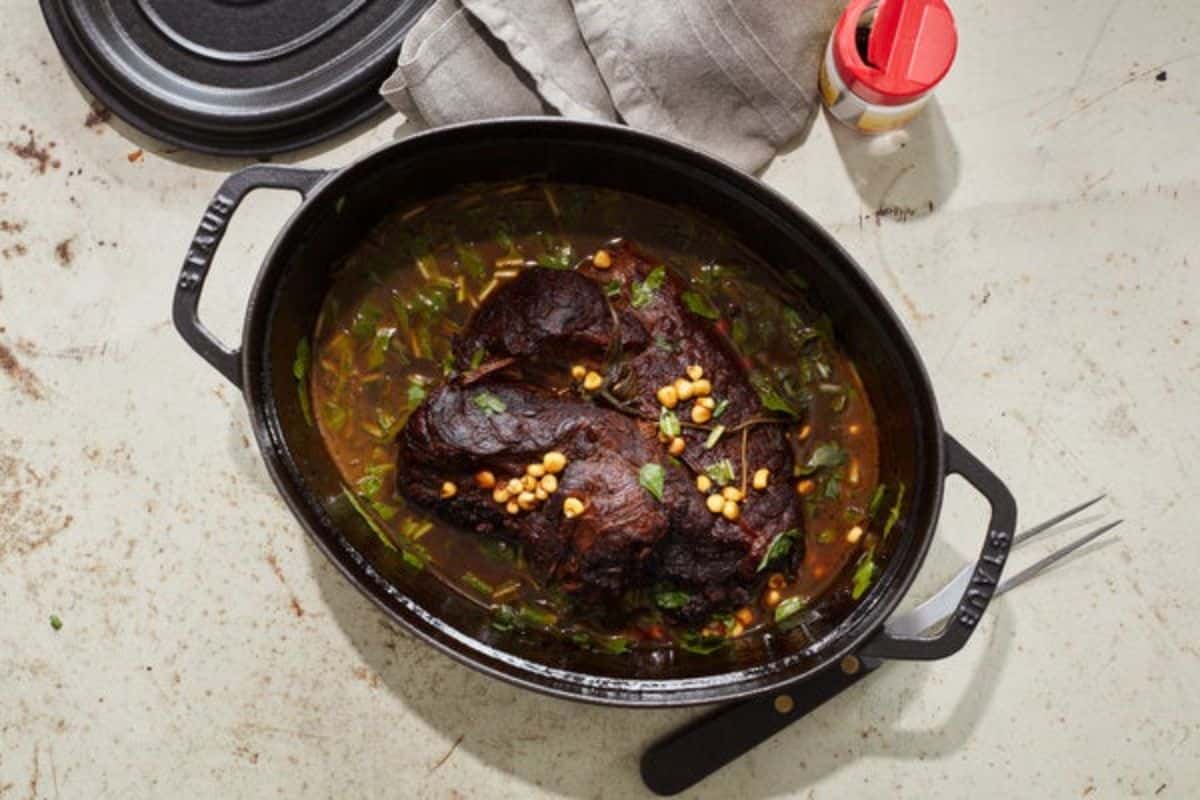 On those lazy days when you want a comforting dish, this bison pot roast does the job with flying colors.
You can use your stovetop, oven, or slow cooker to create tenderness you won't believe.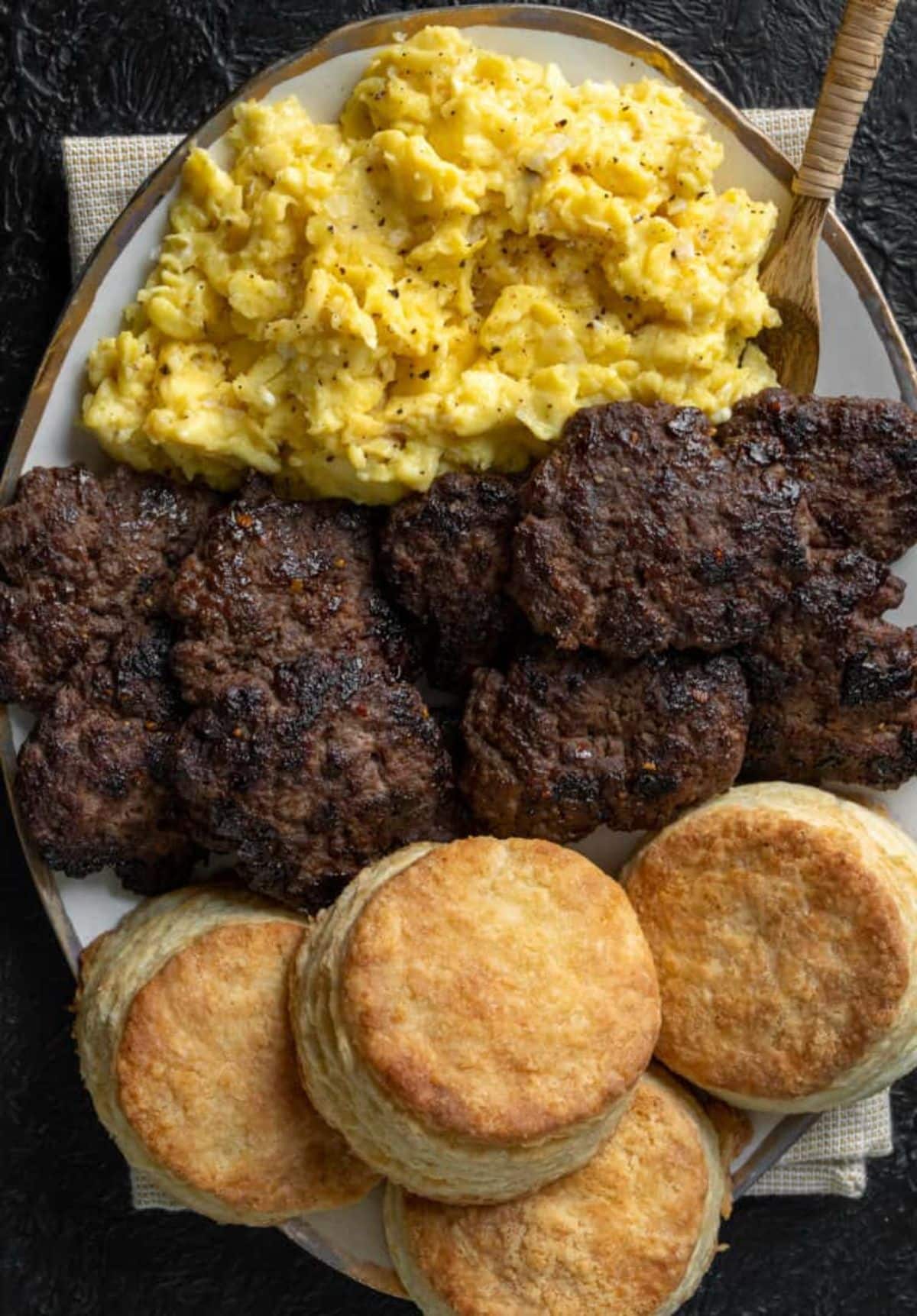 Breakfast sausage is always satisfying, but it often comes with insanely high-fat content. But a ground bison interpretation doesn't have to be that way.
Make these into little patties, an incredible part of any breakfast sandwich.