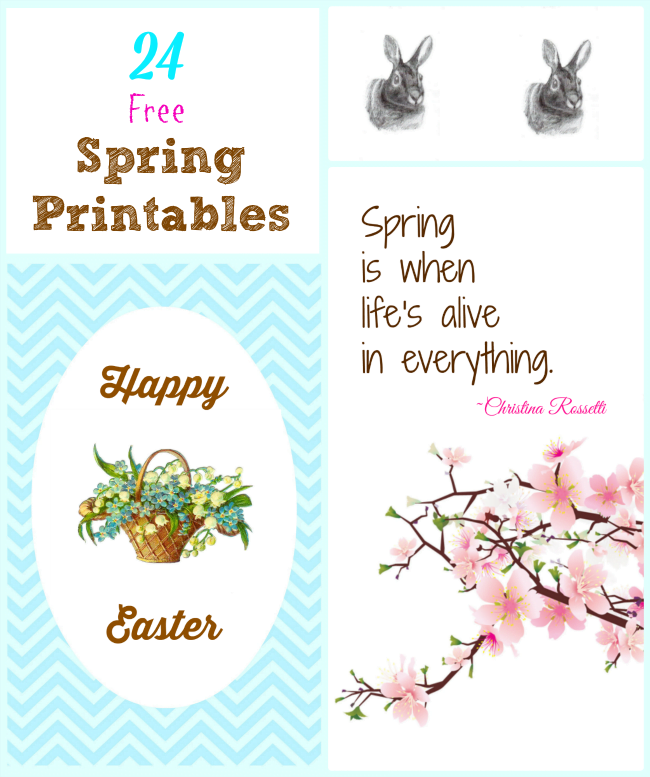 It's printables party time, and we have some pretty ones for ya this month! All free and ready for you to download and use in your spring and Easter decorating.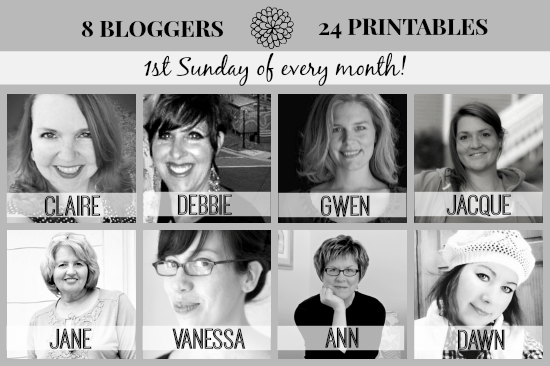 Each month my team and I have some fun creating these printables. They are from top to bottom: Claire from A Little Claireification, Debbie from Debbiedoo's, Gwen from The Bold Abode, Jacque from The DIY Village, moi, Vanessa from Tried & True, Ann from On Sutton Place, and Dawn from Creative Cain Cabin.
First up is this beautiful quote and these gorgeous cherry blossoms. I hope you are seeing some blooming things in your neck of the woods. Without a doubt, this is my favorite time of year when everything on earth comes back to life. All the blossoming trees renew my spirit and my zest for life.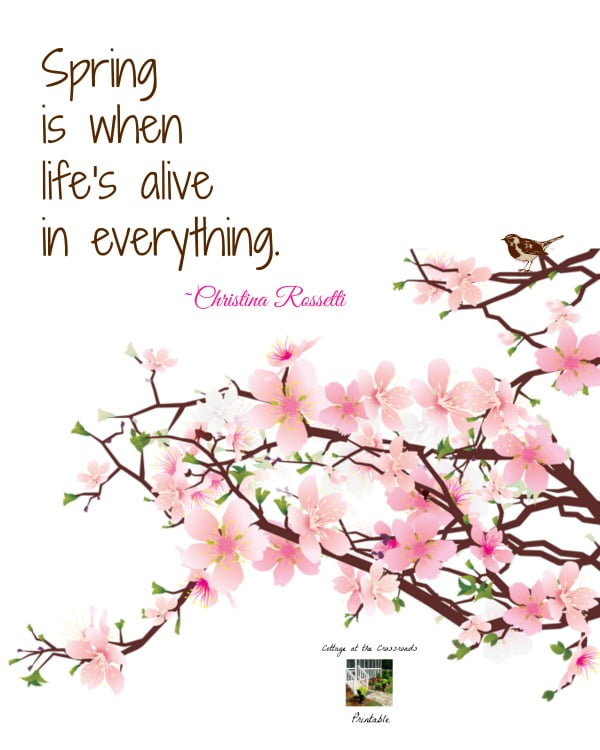 Click HERE to download and print.
I don't know if you saw my little bunny peat pot baskets or not. They are so easy to make and would look pretty on your Easter table.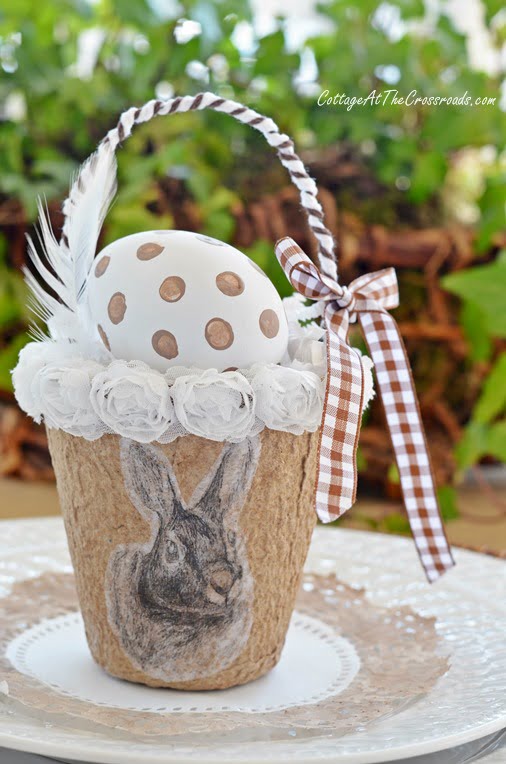 All you have to do is to print the bunnies on tissue paper and Mod Podge them to the peat pot. If you'd like more detailed directions, click HERE.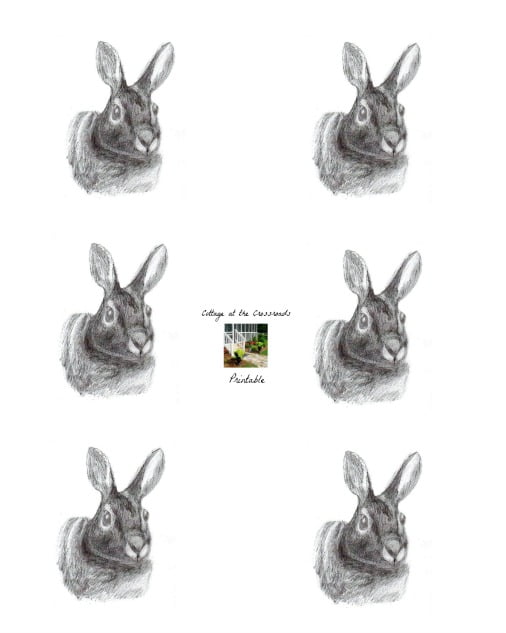 Click HERE to download and print.
And last is this printable that you can use to wish everyone "Happy Easter!"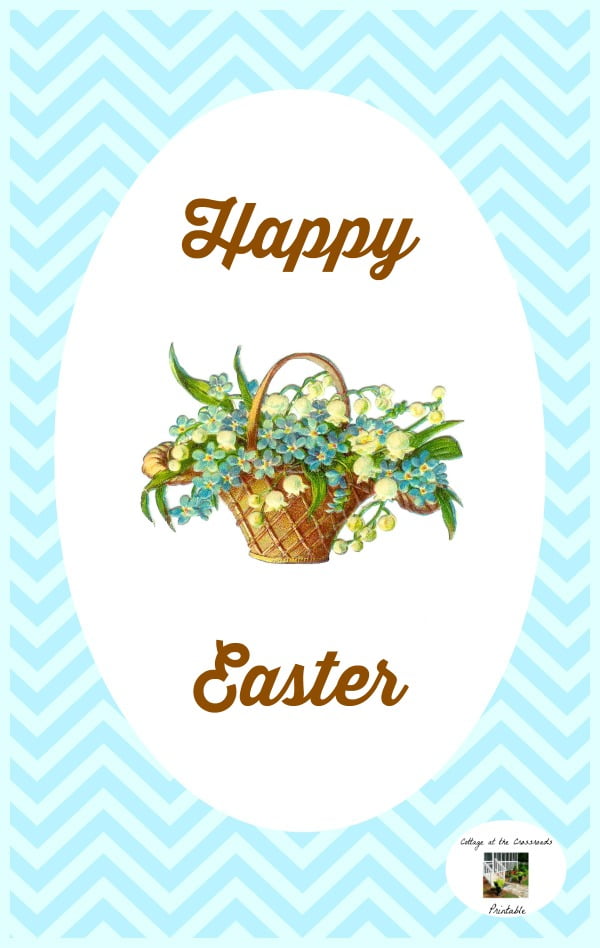 Click HERE to download and print.
Be sure to check out all the other printables available this month by clicking on any of the links below.