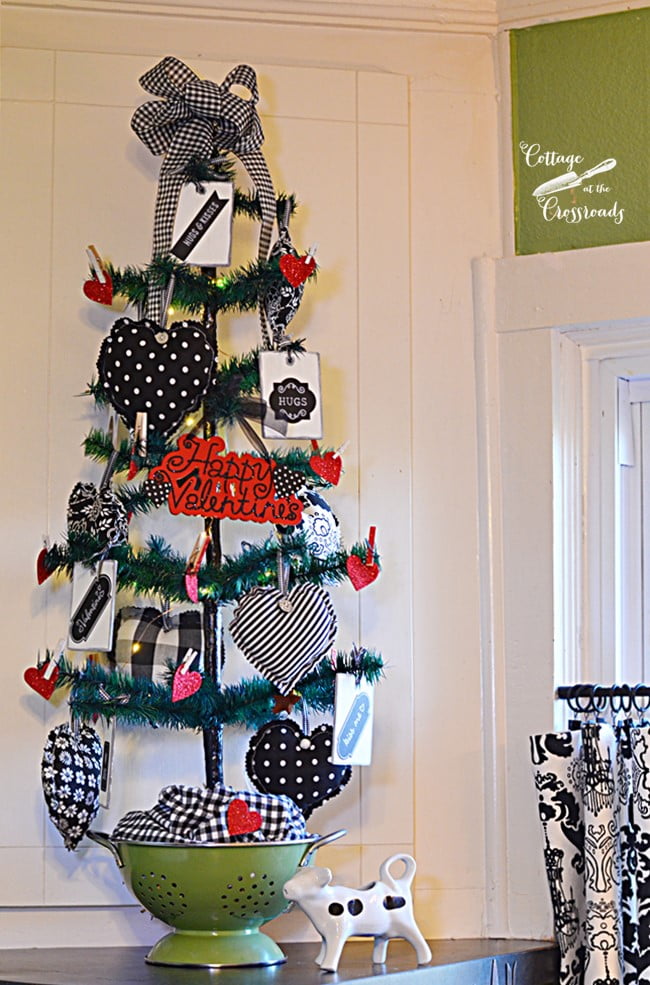 Can I just say what wonderful readers we have? Leo and I appreciate all the kind comments that you left on our last post about Rascal. Your words were a balm for our souls and spirits, so much so that I was able to pull out some decorations and make this cute Valentine's Day tree for our kitchen.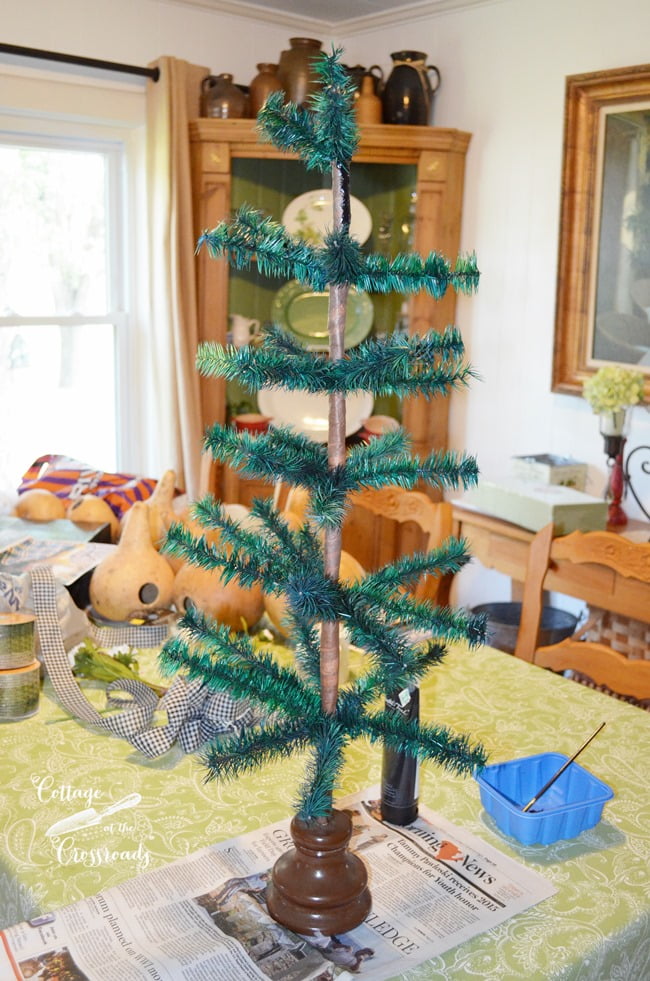 You may remember that a friend of mine gave me this scrappy looking artificial tree last fall which I turned into a Halloween Tree for the Kitchen. At Christmas time, I put the base of the tree into a colander and decorated it with a gingerbread theme.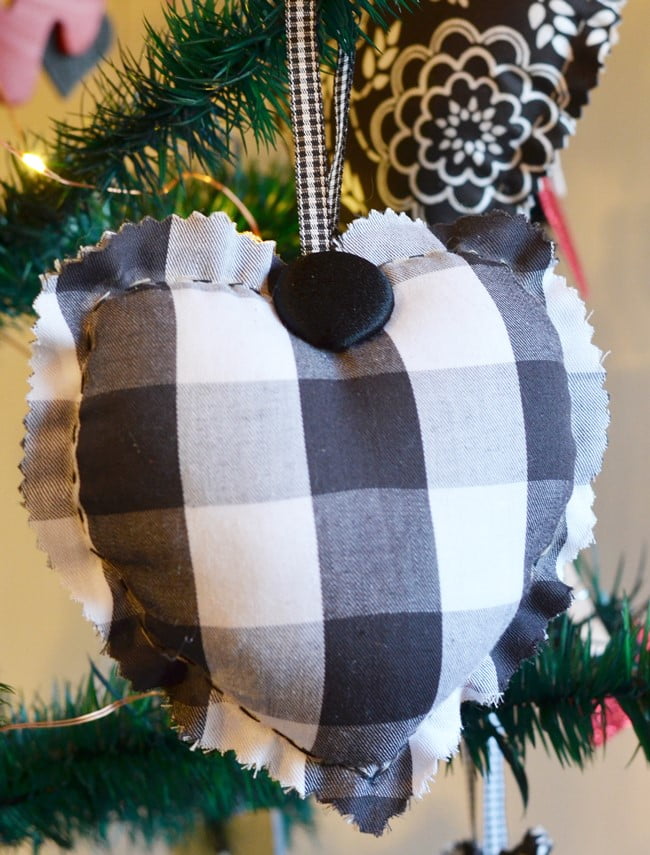 Several years ago I made a bunch of black and white fabric hearts to use in decorating the kitchen so I pulled those out to use on the tree. These hearts are easy to whip out and are a great way to use up some scrap material. The best thing is that you don't need a sewing machine to make these. You can find the directions on how to make them here: Easy to Make Fabric Hearts.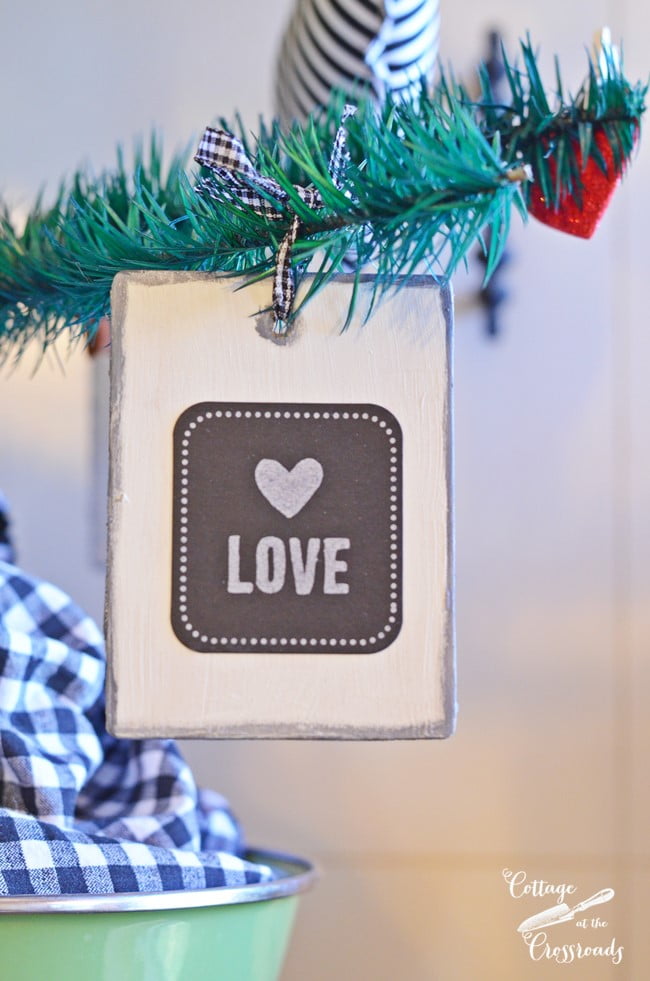 I made these little wooden tags the same year I made the black and white hearts. One of the ways to keep expenses down when you're decorating for the seasons is to put things in a different place or use them in a different way.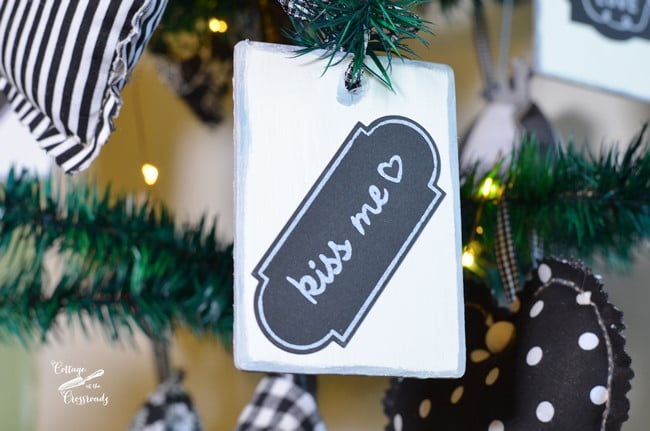 So far these have been on a chicken wire heart and on a wreath, but this year they have landed on my Valentine's Day tree! The directions for making them can be found here: Chicken Wire Heart on the Chalkboard.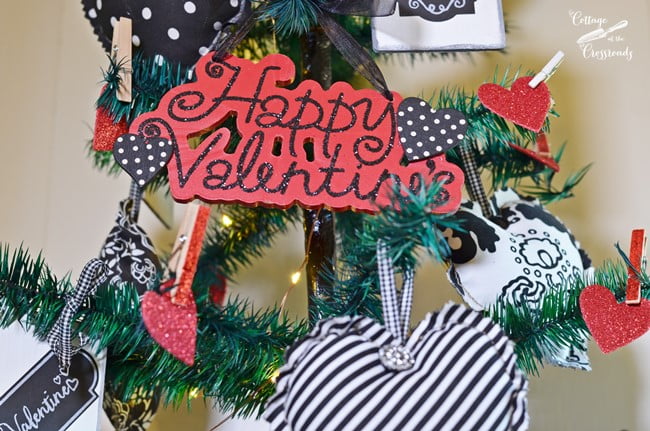 The only new thing on the tree is this red and black "Happy Valentine's" sign that I found at Hobby Lobby. When I saw the black and white polka dots, it just jumped into my buggy!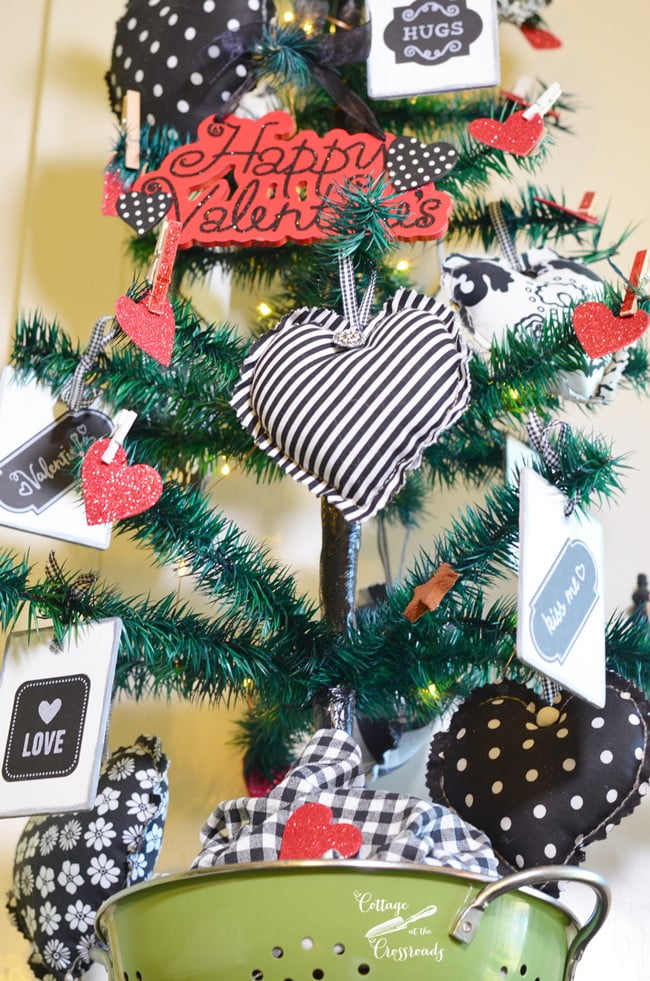 And to add a little more red to the tree, I just clipped on some red glitter hearts that I already had. Do you notice the lights? That is a strand of those fairy lights that I used to add lights to our Christmas mantel. I just love to walk into the kitchen at night and see the lighted tree in the corner, and it does help to brighten a gloomy day like today. I purchased the fairy lights from Amazon HERE. (affiliate link)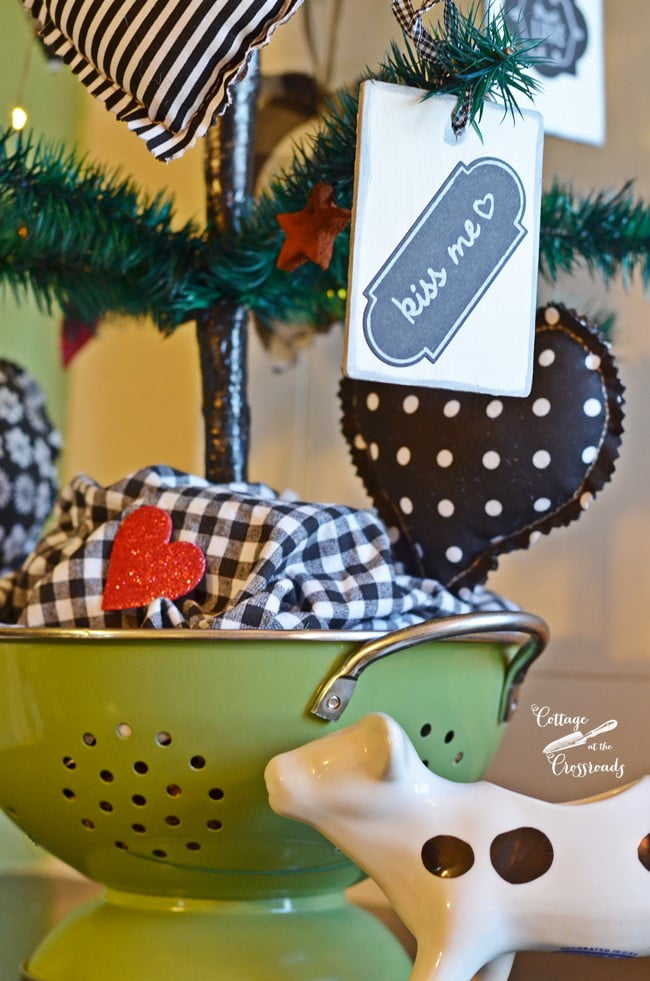 Were you wondering what keeps the wooden base of the tree from tipping over in the colander? Well, if you look closely near the bottom of the colander, you can see a little floral wire coming out of one of the holes. Leo helped me secure the base to the colander by wrapping the wire around the stem and then in and out of several of the holes. The tree is in there nice and tight now. Tucking a little checked fabric on top hides all of that!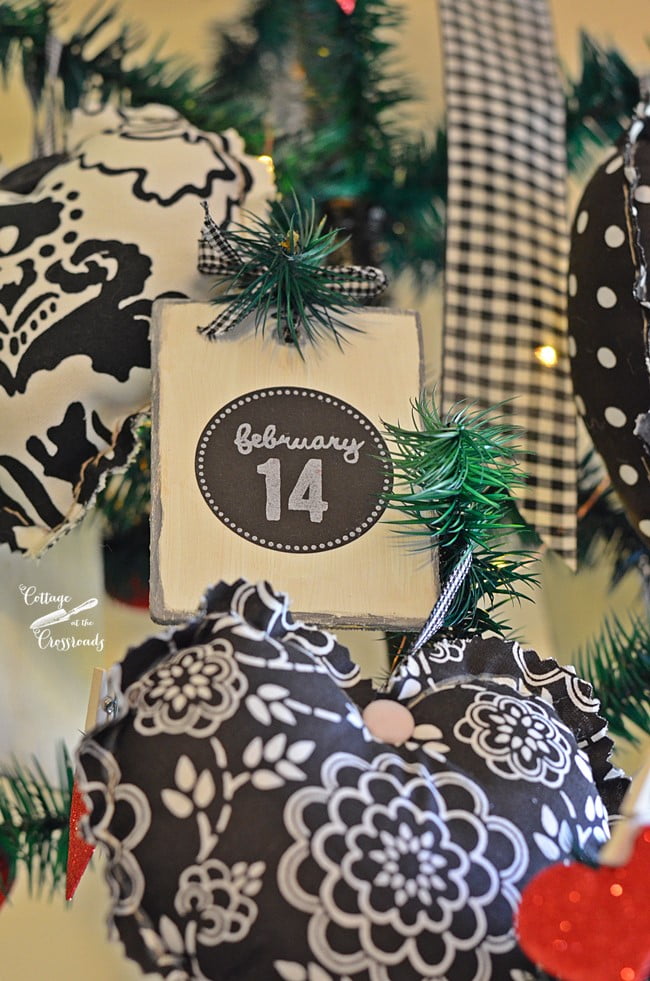 I hope you enjoyed seeing my little Valentine's Day tree and are inspired to make one of your own. And if you'd be so kind to pin it on Pinterest, I'd be so grateful!