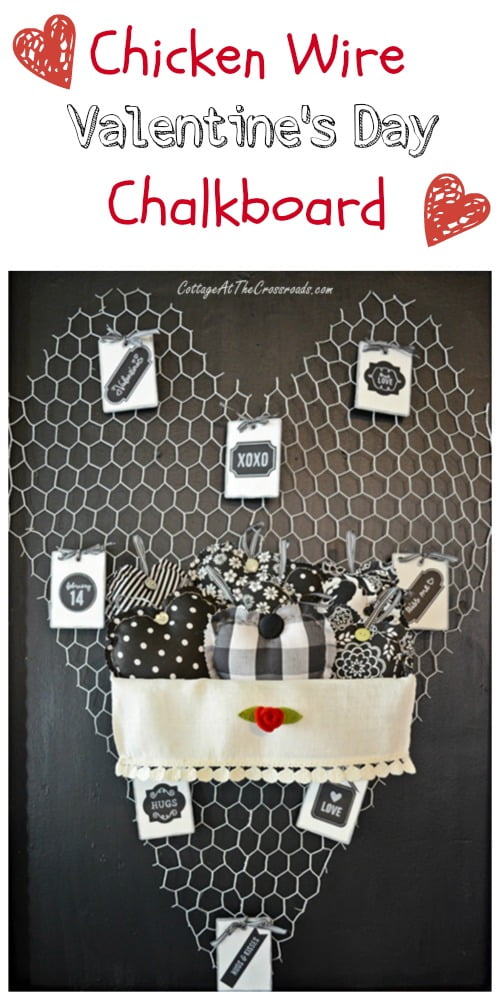 I've been decorating for Valentine's Day and I thought I'd show you my chicken wire heart that I made for our chalkboard in our kitchen. You may remember my chicken wire Christmas tree from this past December.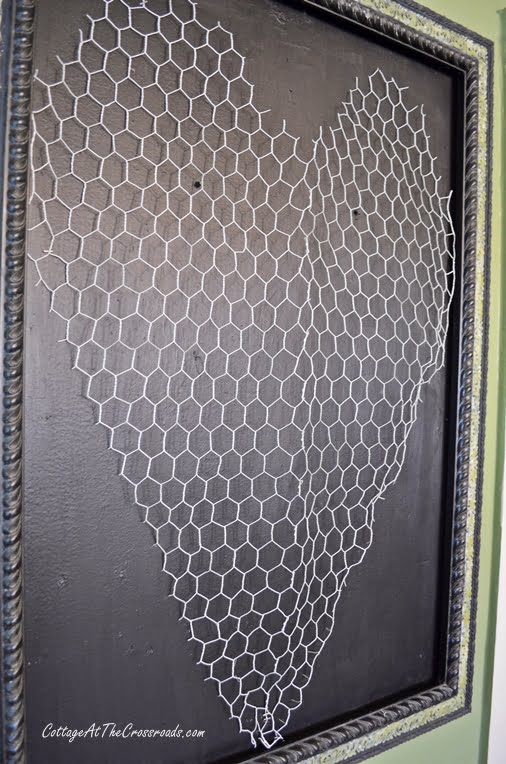 Well, as I was taking it down, I looked at it and thought that I could turn it into a heart if I turned it upside down and give it a few snips. It was previously green so I pulled out my spray paint and painted it white.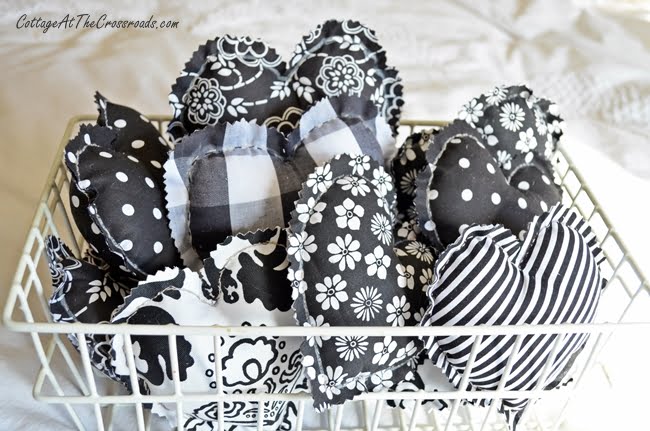 I knew I wanted to hang some hearts on the chicken wire, so for the past few weeks I've been making some black and white fabric hearts to match the decor in our kitchen. These are so easy to make either with a machine or without, and the directions can be found in last year's post Easy to Make Fabric Hearts. Then I got the idea to hang this wire basket that I had been keeping the hearts in on the chalkboard.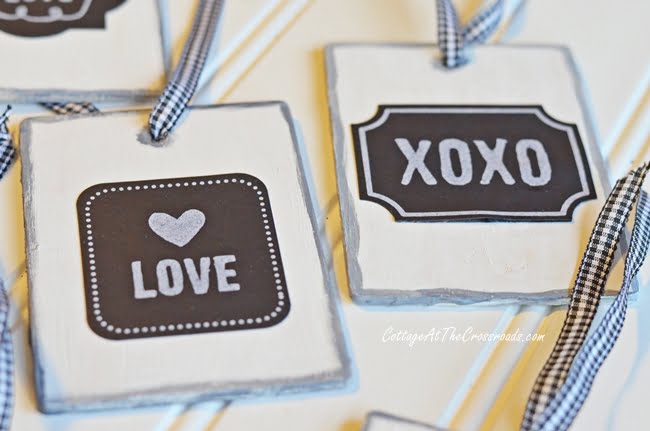 So instead of hanging hearts, I decided to make some wooden chalkboard tags to hang on the chicken wire.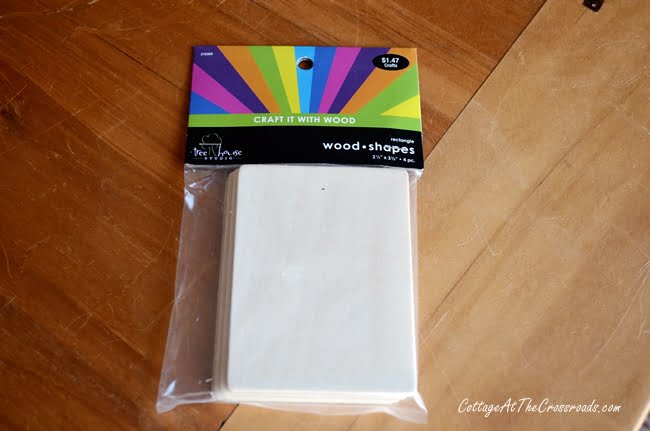 To make these, I purchases 2 packages of these unfinished wood rectangles from Hobby Lobby.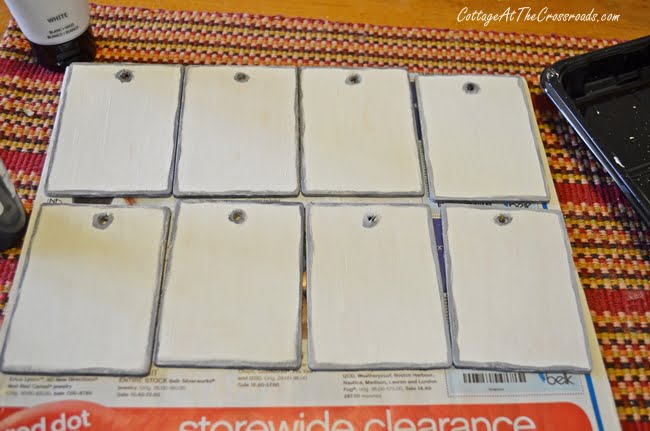 I painted them white and edged them in gray. Since I was going to hang them with ribbon, I needed holes in them so I just used the tip of a knife to make a little hole in each one.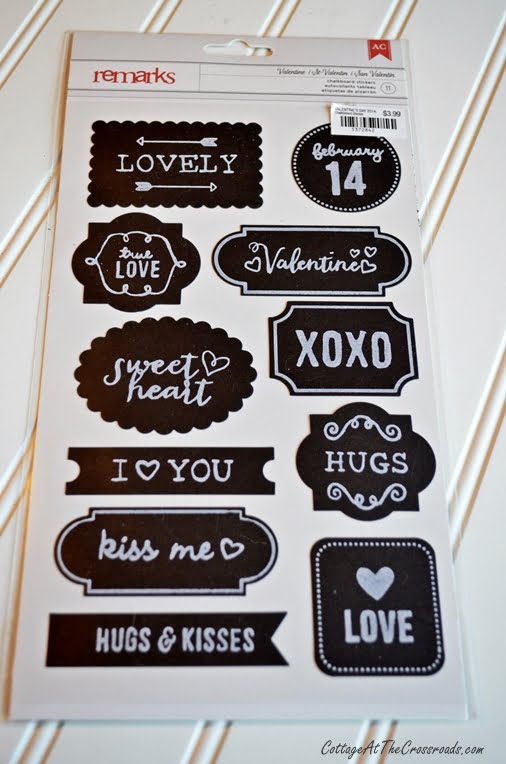 Then I put these Valentine's Day stickers on each wooden tag, and I was finished with that part.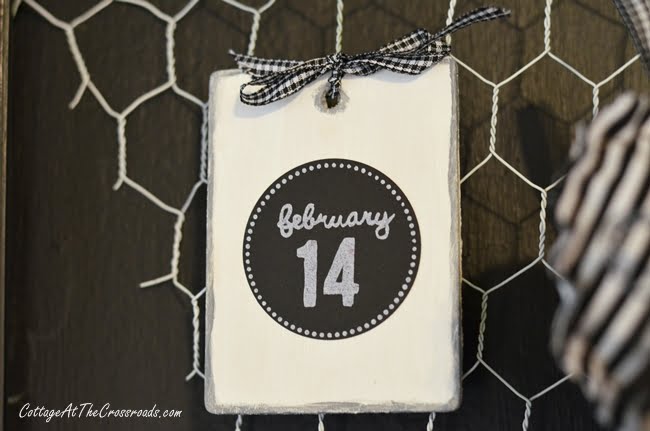 Here's one of the tags that I put up just for Leo so he won't miss Valentine's Day! (You know I'm kidding, don't ya? There's no way he could miss all these projects around here!)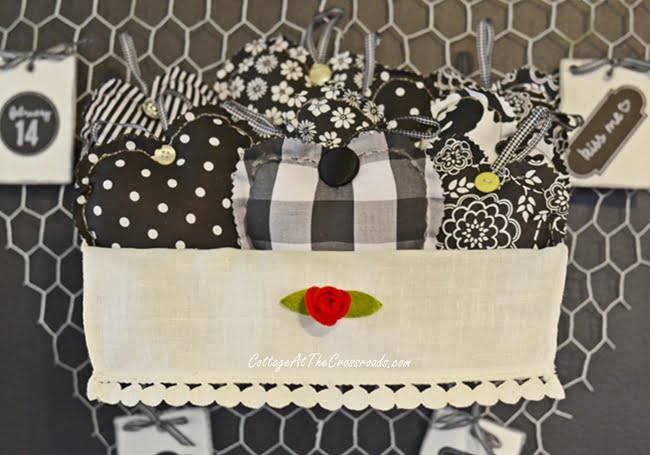 I put a little piece of linen in the wire basket and hung it on the chalkboard.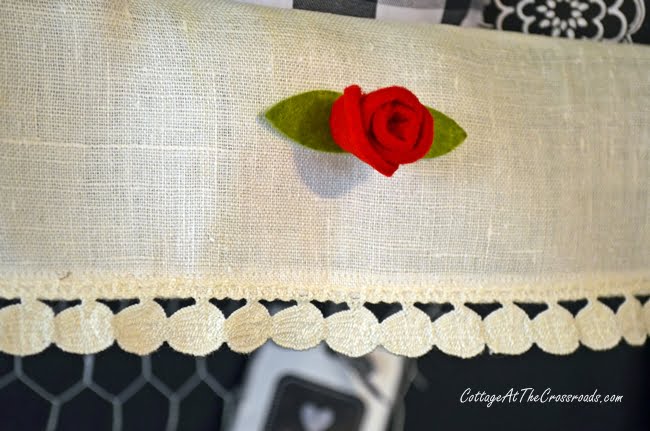 Leo suggested that I needed something red on the board so I stuck on this little fabric rose.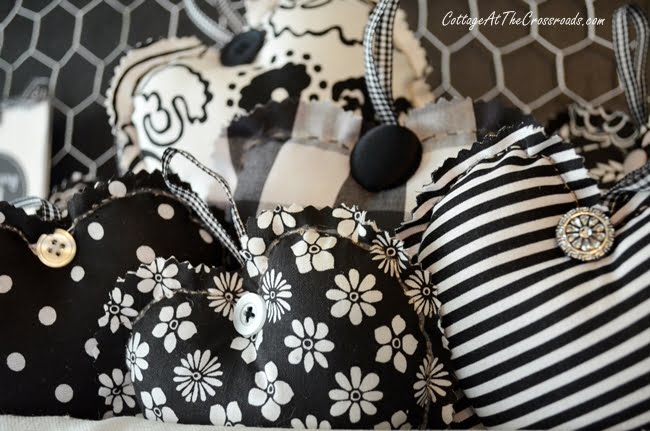 Here you can see how I embellished the fabric hearts with some old buttons. Most of the hearts were made with scraps of fabric left over from making the ruffled stool cover that you can see in the post A Few More Kitchen Updates. (Go ahead! Take a look! It is the cutest thing EVER!)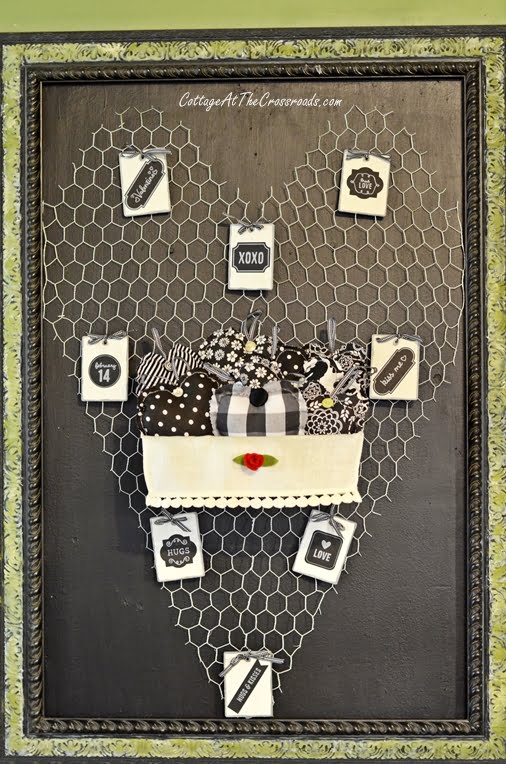 Well, I'll just tell you. This chicken wire display has stolen my heart!