Yesterday I did some quick decorating of our mantel in order to get ready for Valentine's Day. I had left the burlap bows and the white lanterns from Christmas decorating on the mantel, but it wasn't long before I was craving some color on the mantel.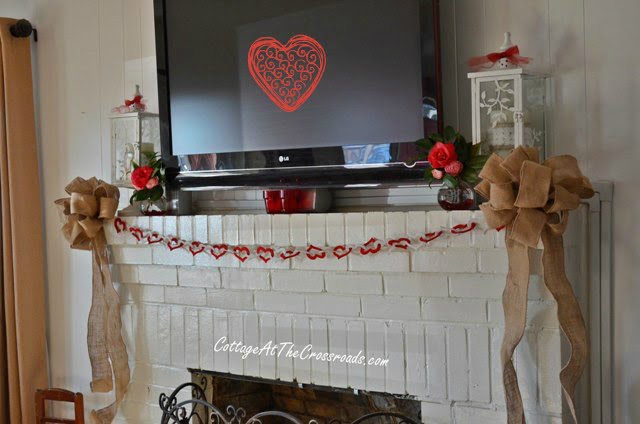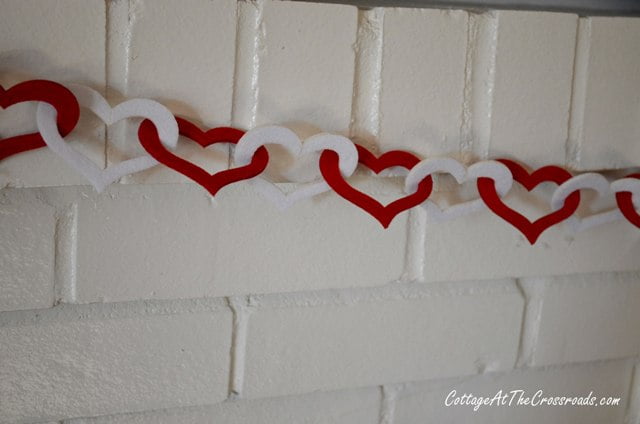 A quick addition was this heart garland that I purchased at Hobby Lobby a few weeks ago.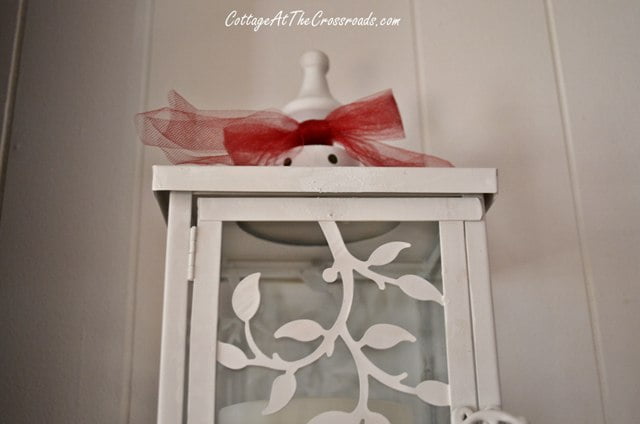 To get some color on those lanterns, I just tied a bow with some red netting that I already had.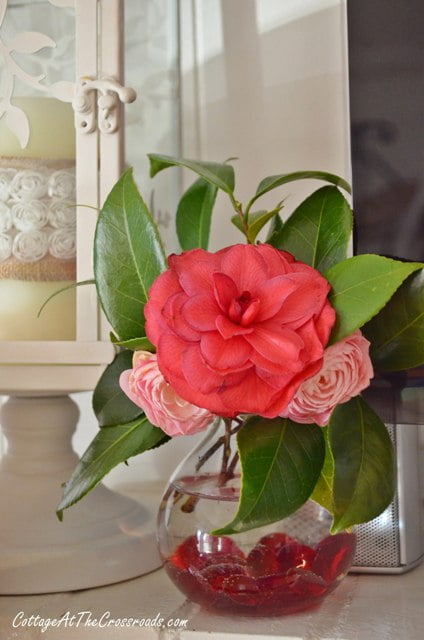 I added some red pebbles to these little bud vases and popped in some pink and red camellias. The flowers came from someone else's yard, and I have been meaning to plant our own camellia bush. Don't you just love something that can give you this gorgeous color in the middle of winter? (Hint, hint, Leo!)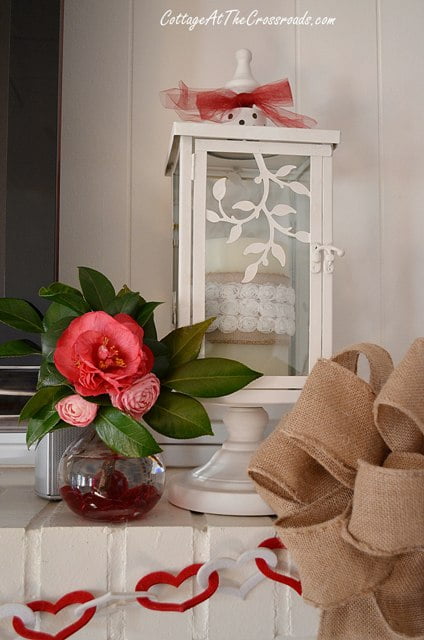 I loved how quickly and inexpensively the Valentine's Day mantel was coming together.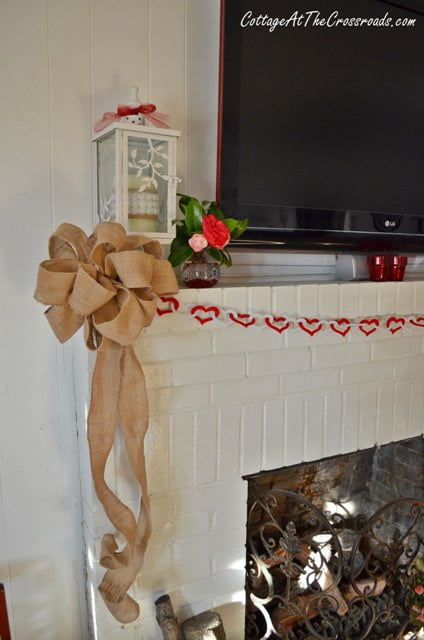 I added two red candle holders in the middle to add some romantic ambiance!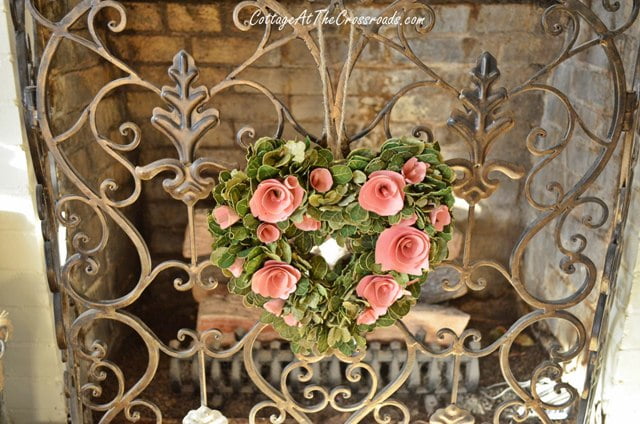 The fireplace screen was the perfect place to hang this heart-shaped wreath that I used in another place last year.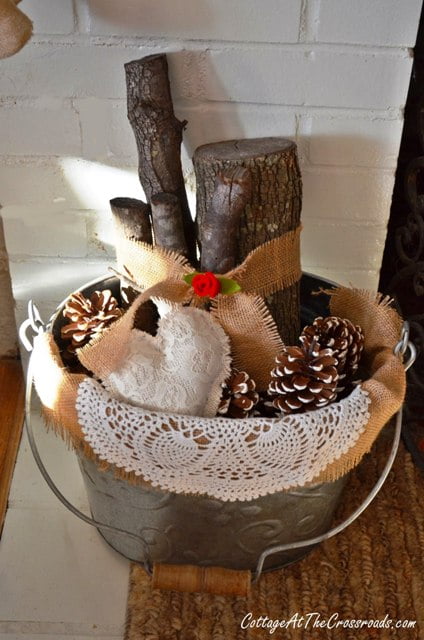 You may remember these buckets that were part of the Christmas mantel. I added one of my fabric hearts and a little felt rose that I used on my Ruffled Burlap Valentine's door wreath.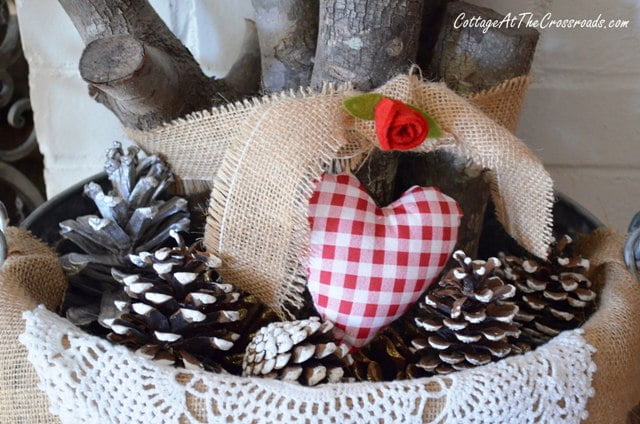 Here's the other one on the right side.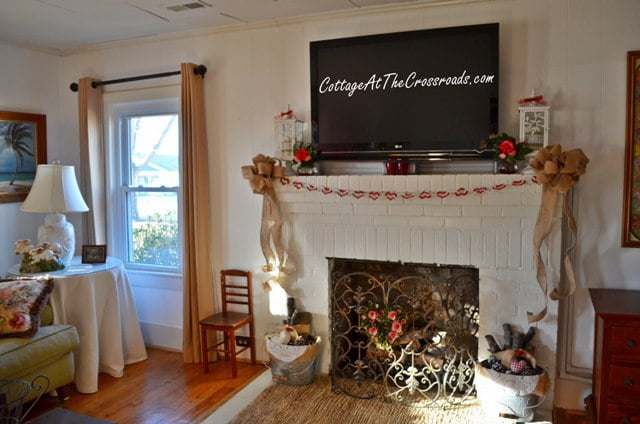 All done! These quick and easy touches that I added to the mantel are just part of the way I express my love for my home and family.