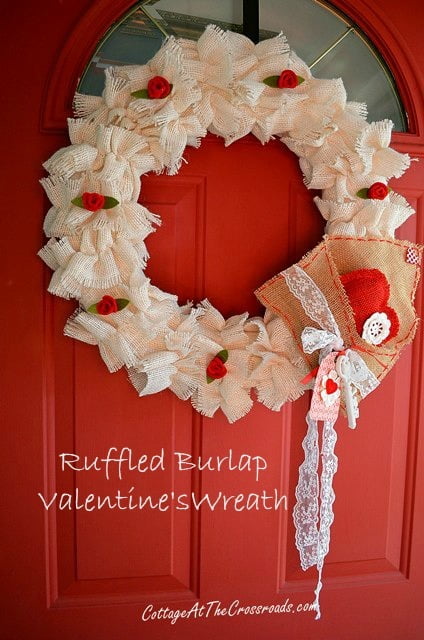 I made a Valentine's wreath yesterday, and since I already had a white ruffled burlap wreath, I decided to use it as my base.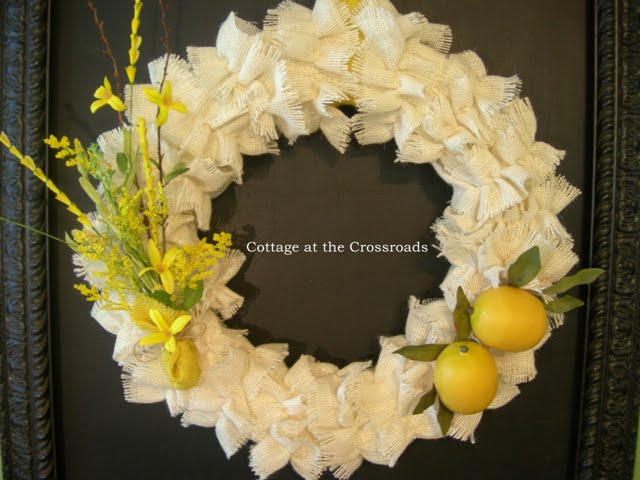 I had made this wreath last spring, and the directions for making a ruffled burlap wreath are here. First, I removed the lemons and the yellow flowers from the wreath.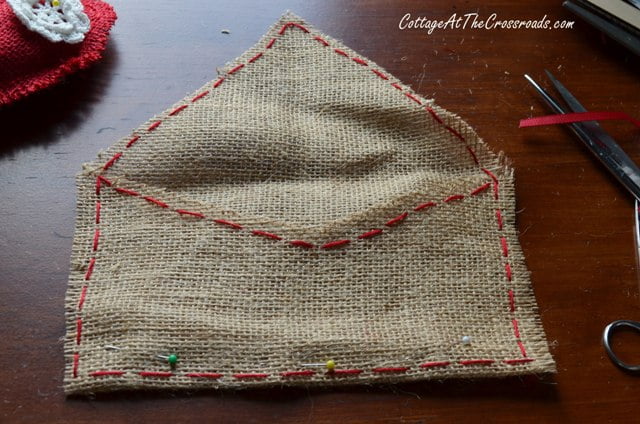 I decided to make a burlap envelope to hold some of my recently made fabric hearts. I used embroidery thread to stitch the envelope together.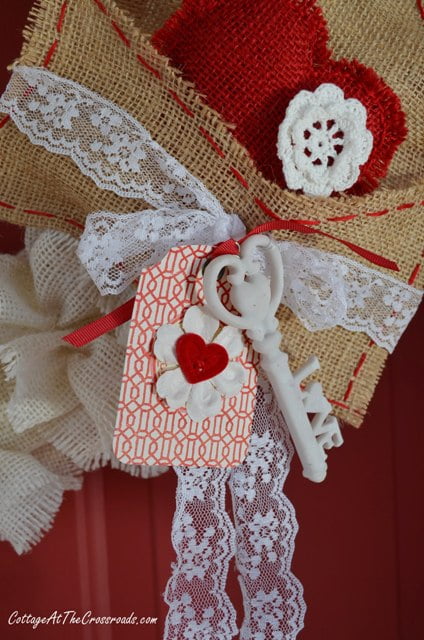 I found that I could only tuck one of my hearts into the envelope, and then I embellished it with some lace, a paper tag, and a little key that says LOVE that I picked up at Hobby Lobby.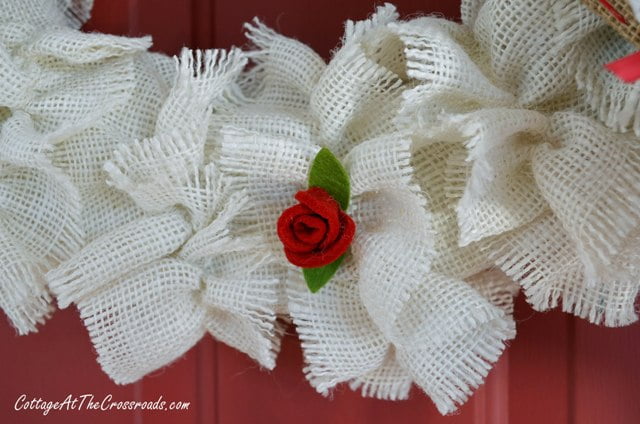 And since nothing says Valentine's Day more than classic red roses, I added these little felt rosettes that I found at Hobby Lobby, too.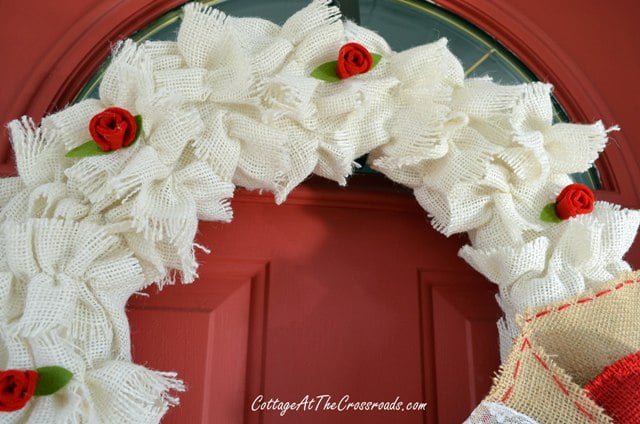 I just spaced them out on my wreath. The rosettes do come with a little sticky back, but I hot glued them to my wreath.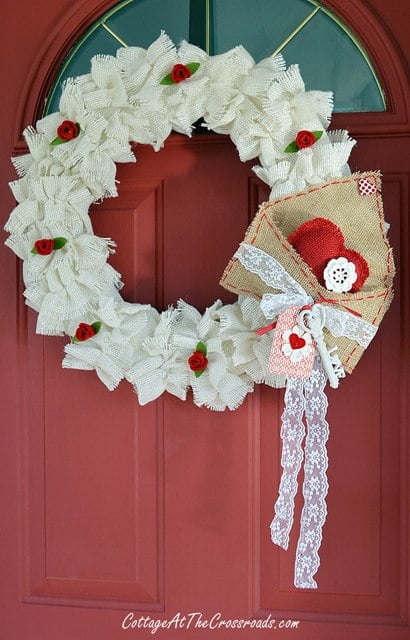 This wreath was simple to put together, and before I knew it, I had a romantic and festive wreath to welcome any guests to our home during the season of LOVE!
It takes more than lace and ribbons
And lovely verses too
To make a Valentine that's nice enough for you
It takes a world of special thoughts
Tucked into every line
And that's exactly what you'll find
Inside this Valentine.
-Anonymous