I'm back, as promised, with more tablescape ideas from our recent church fundraiser. They are just too good not to share!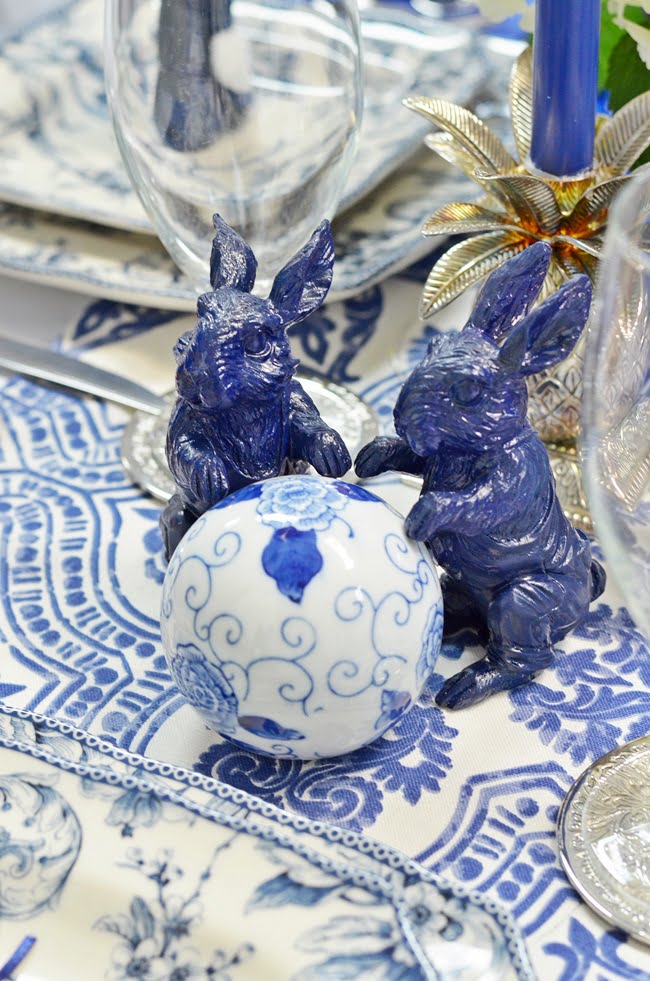 First up is table #6 which is a blue and white lover's delight, and as you can probably guess from the bunnies in the photo that this is an Easter tablescape.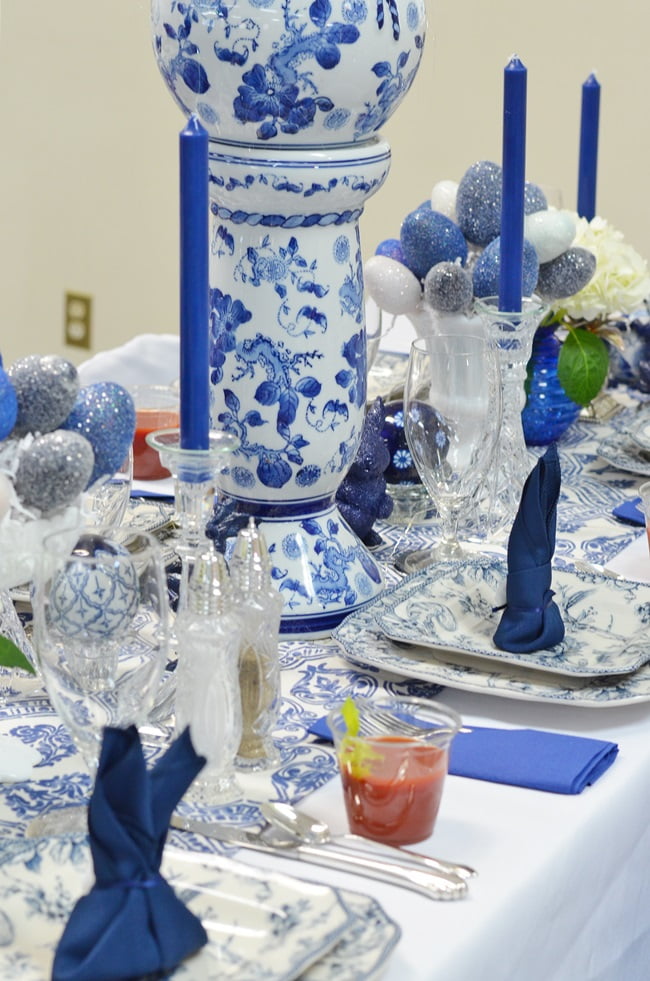 The bunny napkin folds, the table runner, and the exquisite china were all a visual feast for the eyes.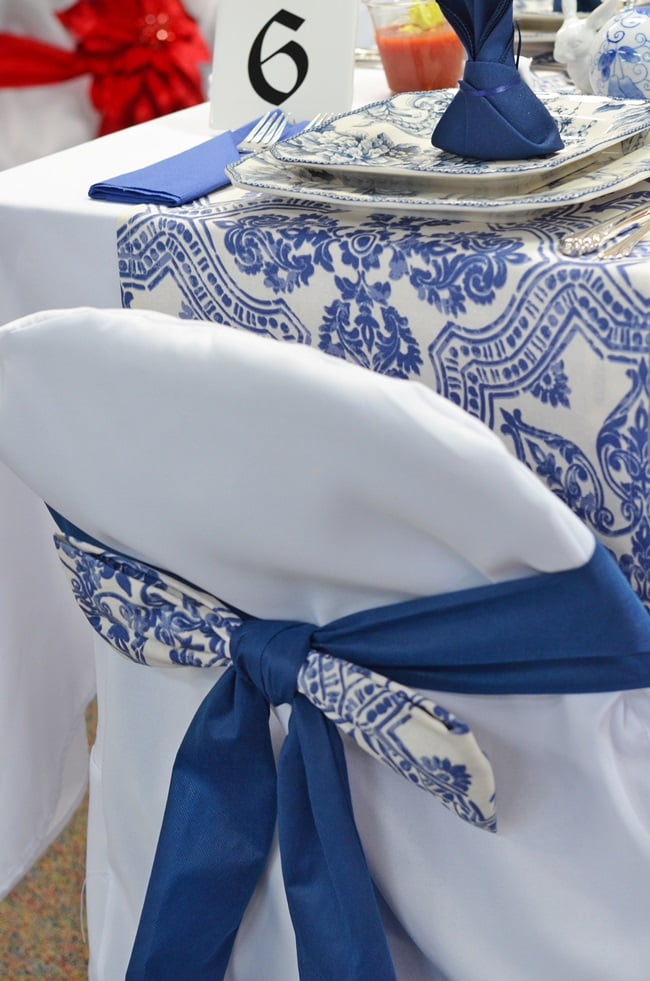 Even the chair cover ties were perfectly coordinated, but wait!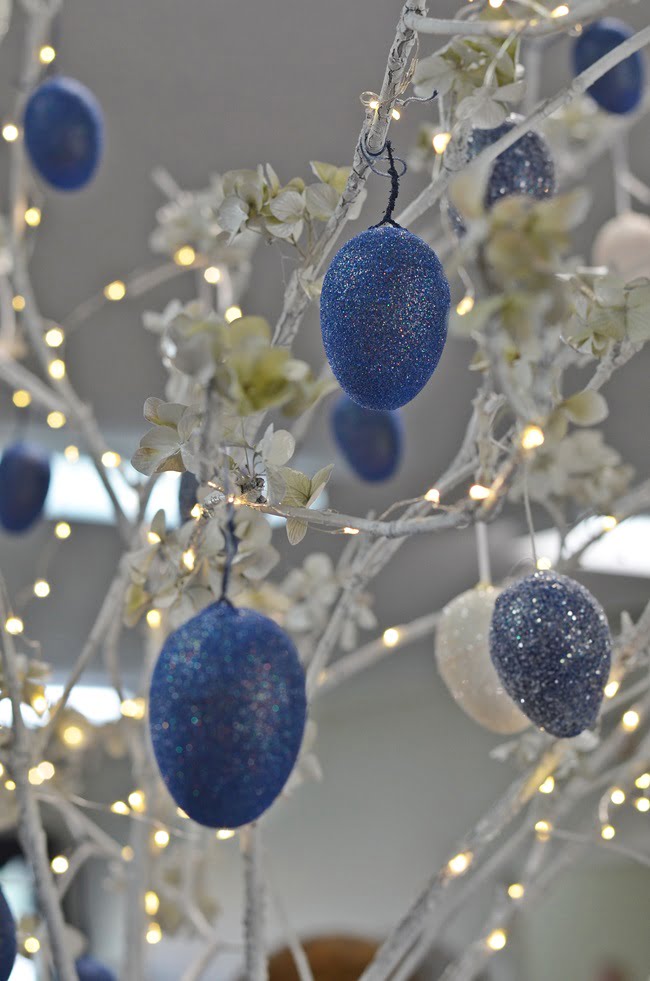 The highlight of the table was this tall, lighted Easter tree with blue and white eggs!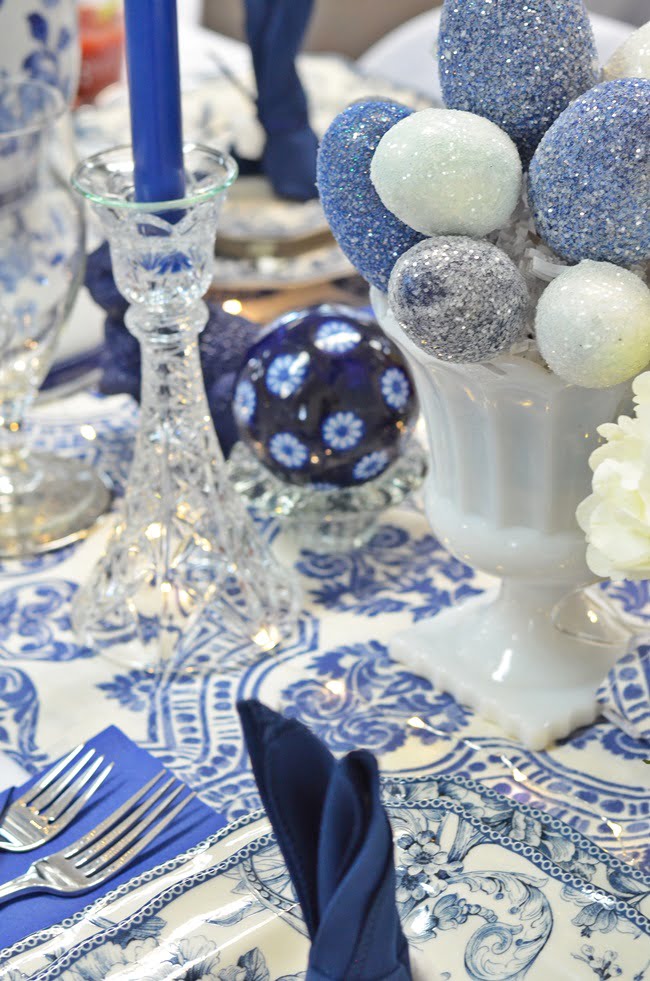 And there were more of those pretty blue and white eggs on the table! I don't normally think of blue and white as traditional Easter colors but now that I've seen this table, my mind is totally changed!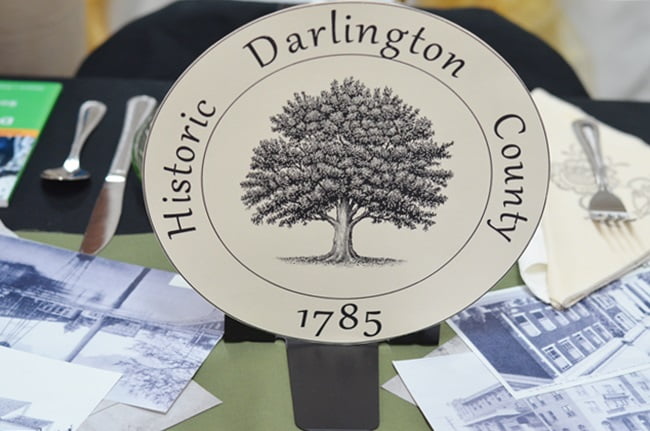 Table 7 was a tribute to our historical county, Darlington, and there were so many interesting items on the table.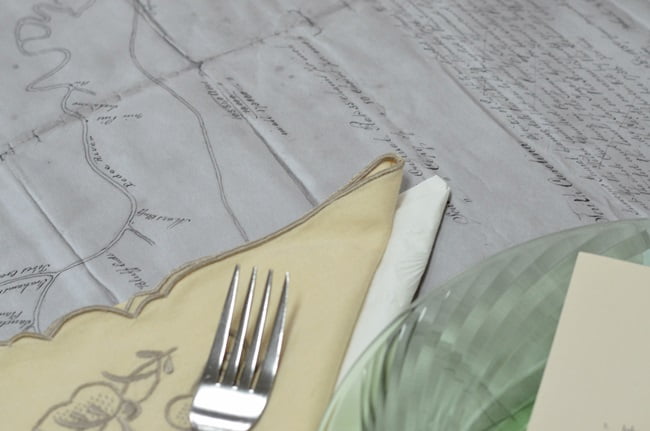 Reprints of the historical King George's Land Grants written back in 1736 and 1737 to encourage Welsh Baptists to settle this region of South Carolina were on the table top which I found so interesting because the land on which our home is located was derived from this land grant.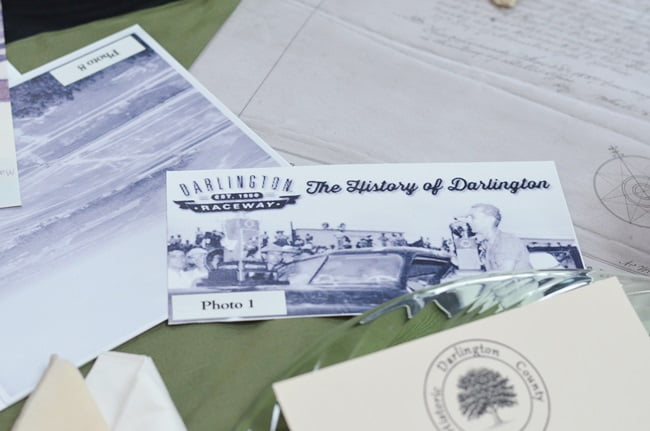 There were also lots of photos highlighting the history of Darlington county.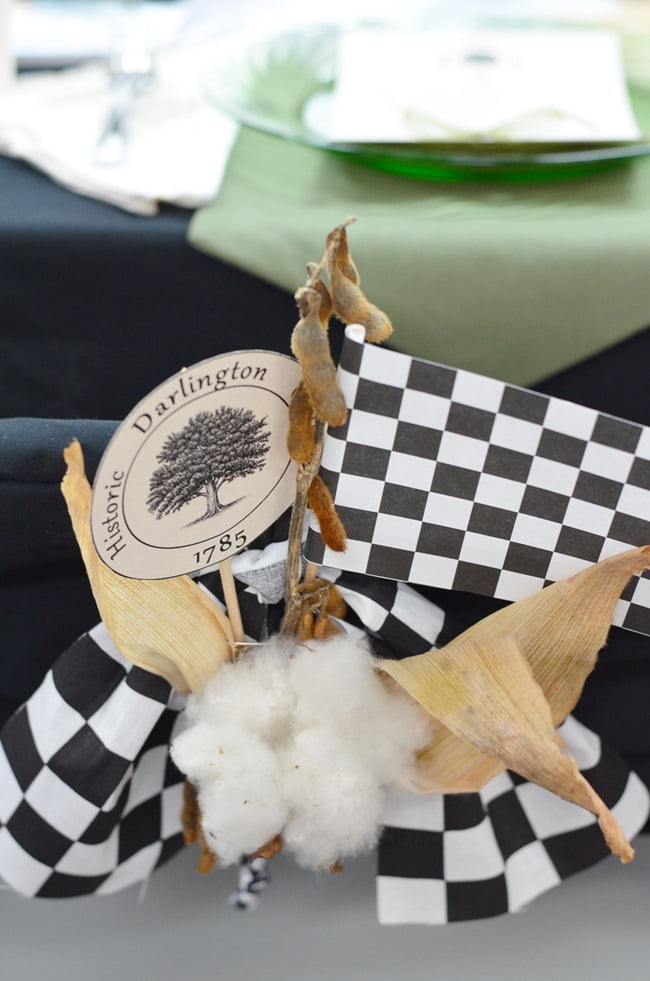 And there was a display of agricultural products and a checkered flag representing the Darlington Raceway. Yep, we are located not too far from this infamous NASCAR speedway!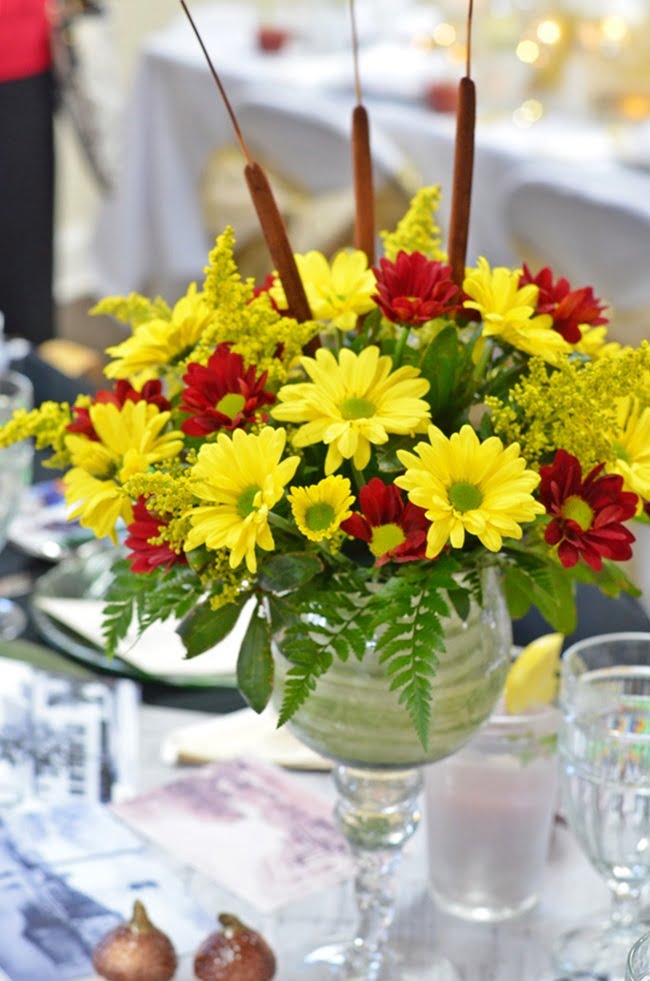 And among the historical information were two gorgeous fall centerpieces! Such an interesting ideas for a tablescape, don't you think?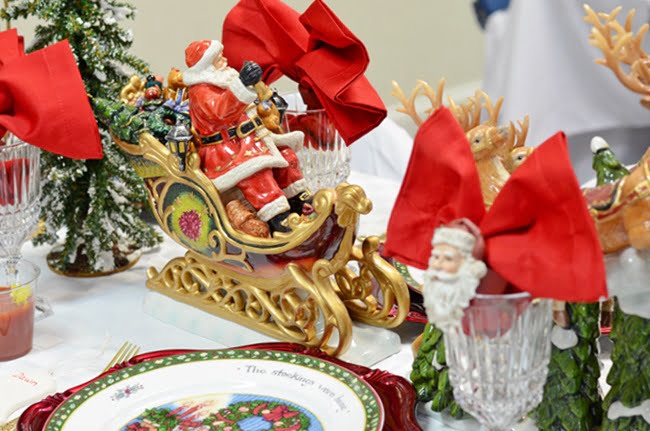 The next table was a fun Christmas tablescape using china illustrated with the words from the poem "A Visit from St. Nicholas" by Clement Clarke Moore.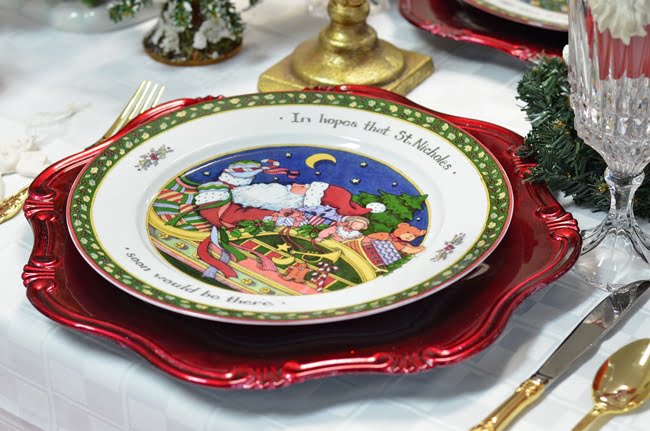 Each plate featured a different line from the famous poem.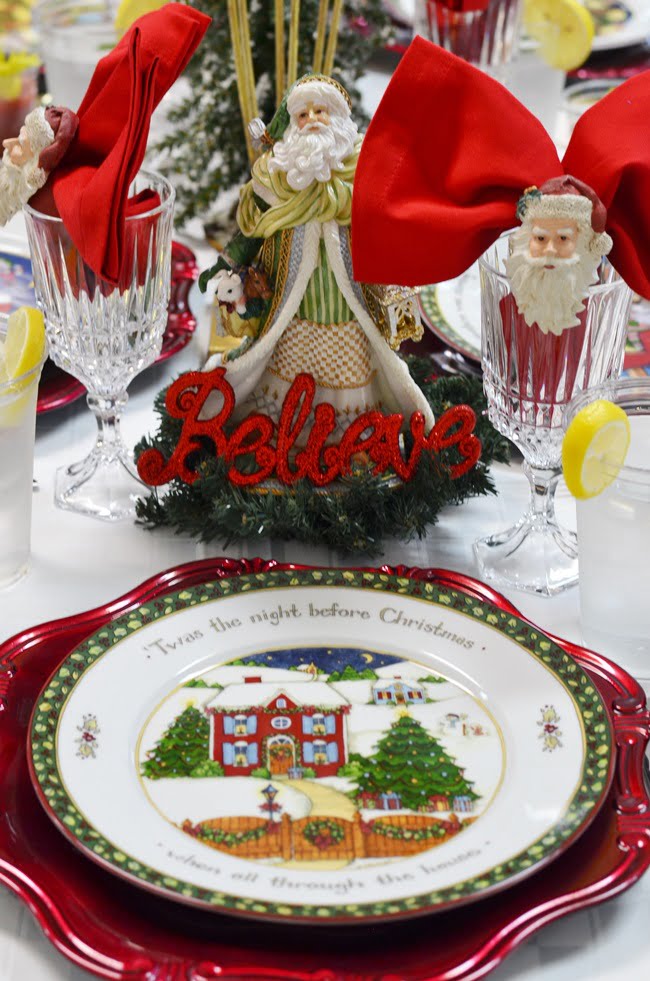 This tablescape makes me want to run out and purchase this gorgeous china! Can you imagine the anticipation and excitement of pulling it out year to year to use?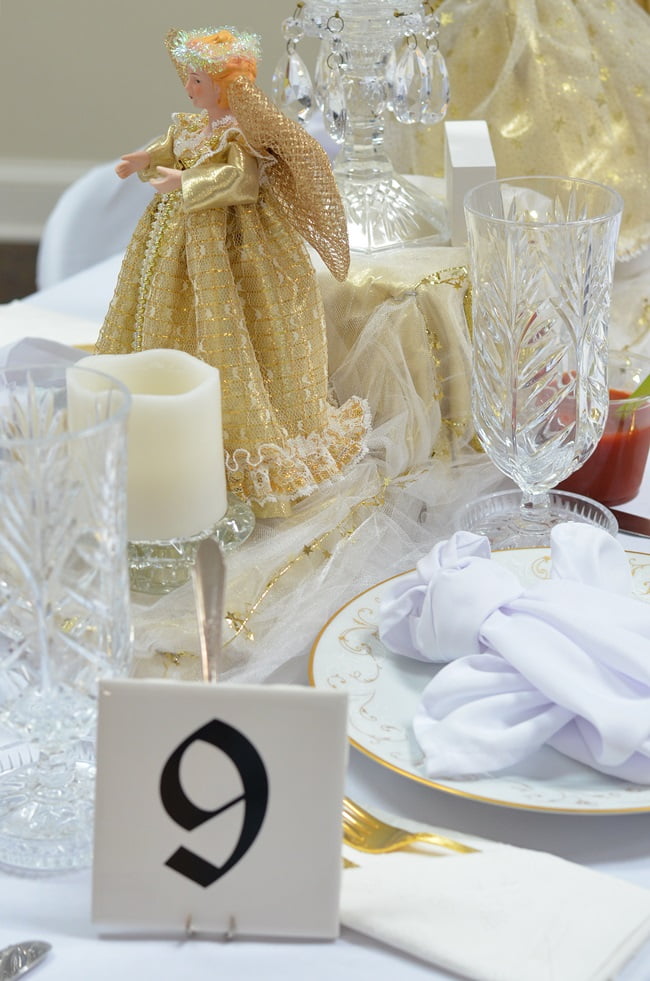 Table #9 showcased a beautiful angel collection in keeping with our fundraiser's theme "Angels Among Us."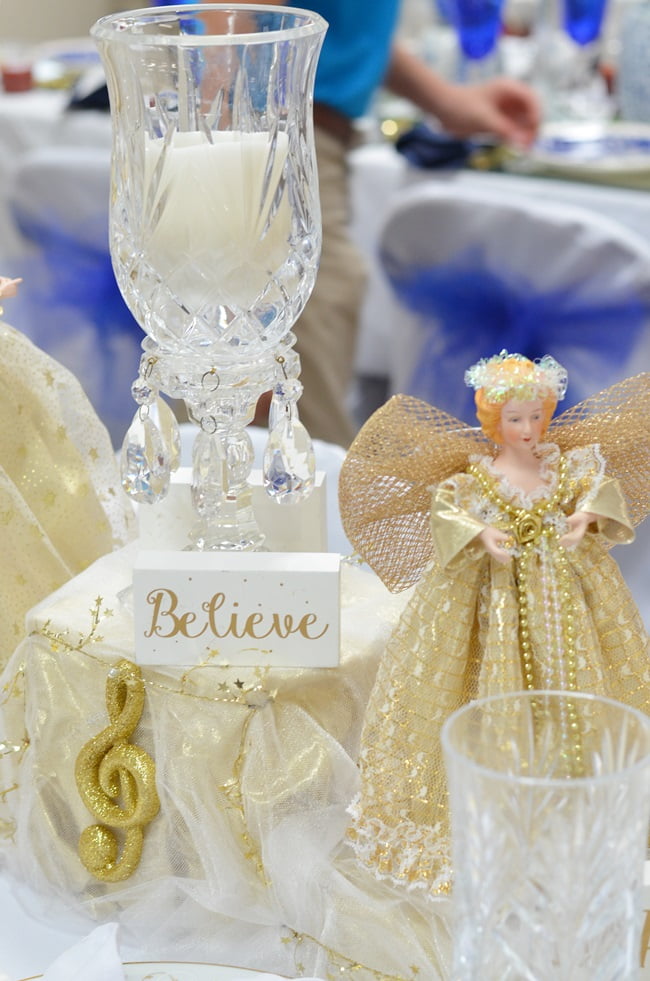 The golden angels and the beautiful crystal made such a gorgeous display.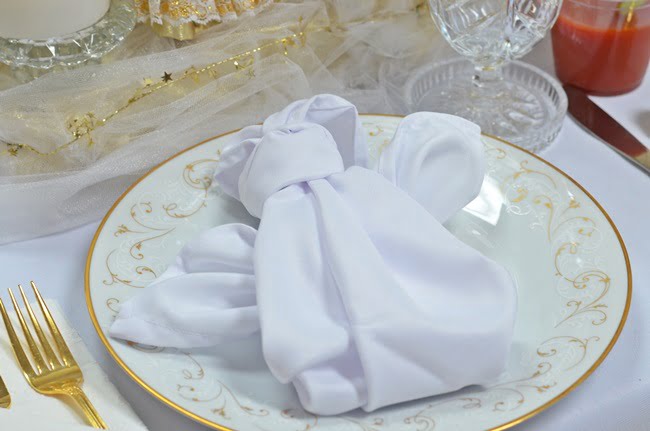 Even the napkins were folded in the shape of an angel. I was admiring this beautiful china pattern as the person was putting his tablescape together. He told me that when he was serving in the Vietnam War that he took an R&R trip to Japan and purchased this set of Noritake china and sent it back home to his mother.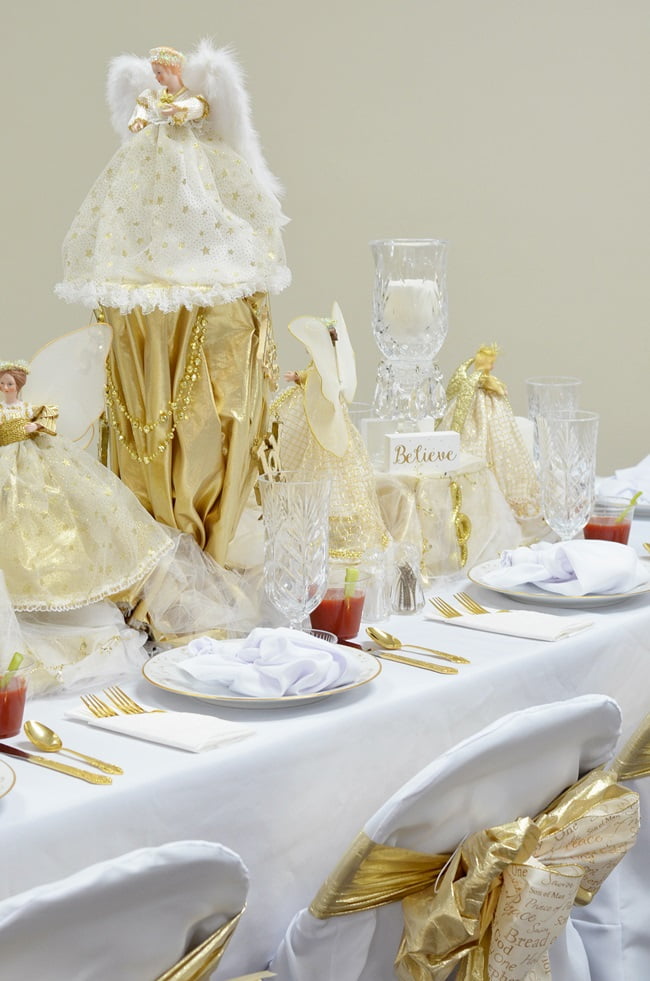 I was just delighted to know the story behind the china and to see this beautiful collection of angels!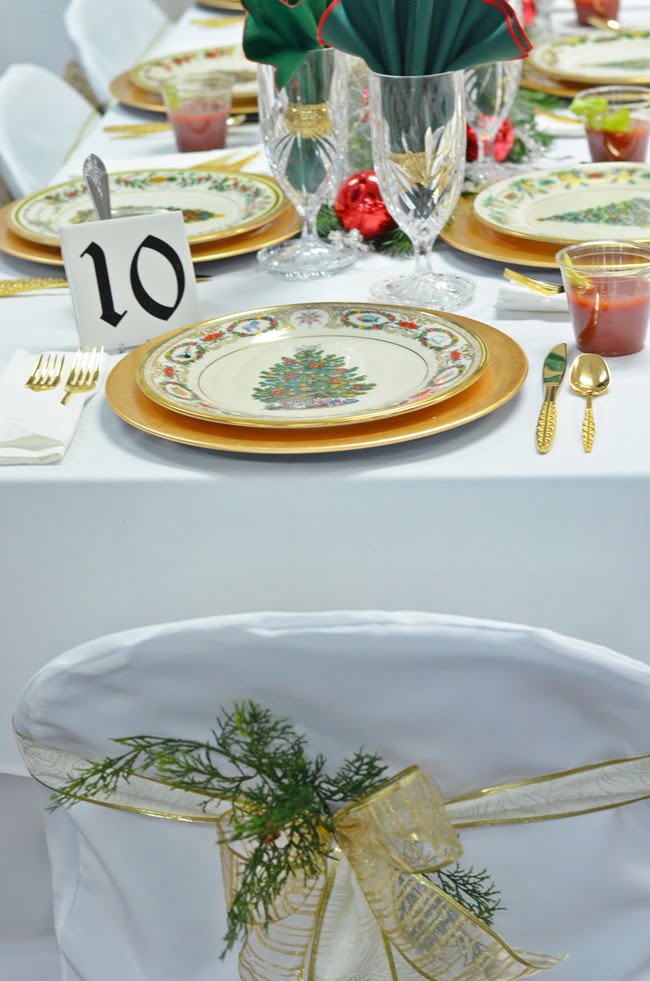 Next up is Table #10 which was another Christmas tablescape showcasing a collection of annual Christmas tree plates by Lenox.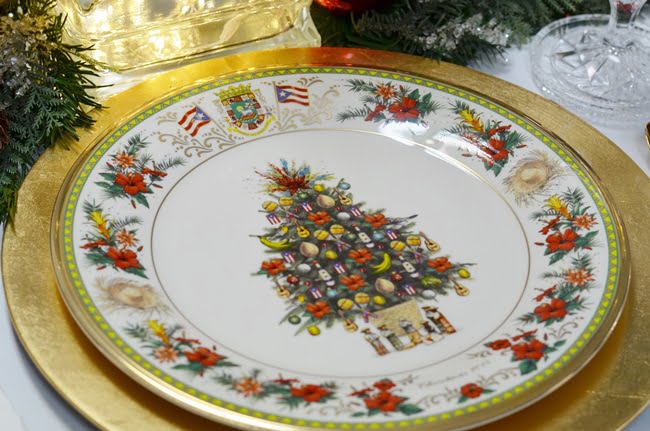 Each plate was produced in a different year and I spend a lot of time looking at these beautifully crafted plates.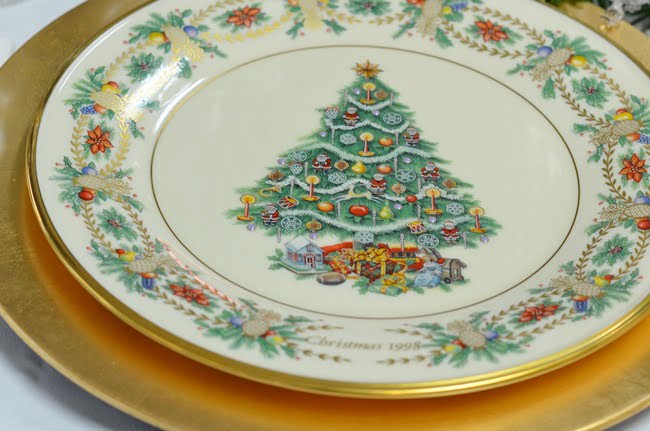 Each plate was so beautiful and I wish I could show you each one. The plates are decorative, of course, but we weren't eating off the pretty plates. Our lunch was served on a clear plastic plate that fit on top of the decorative plate. (I know you were probably wondering about washing all these plates at the luncheon, weren't you?)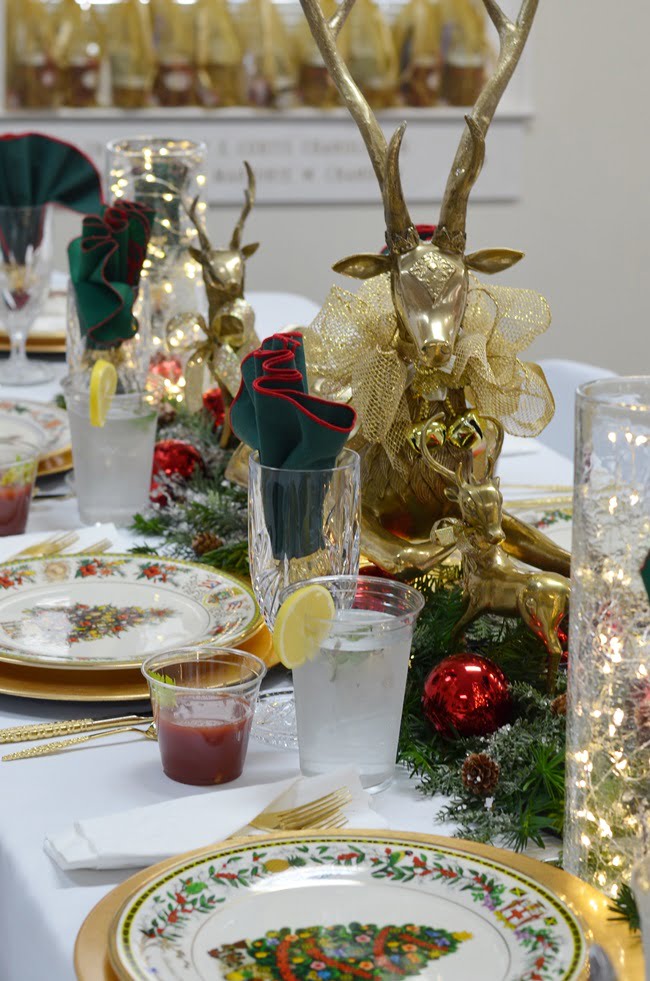 The centerpiece was composed of these wonderful brass deer and lighted glass containers. Oh, this is putting me in the spirit!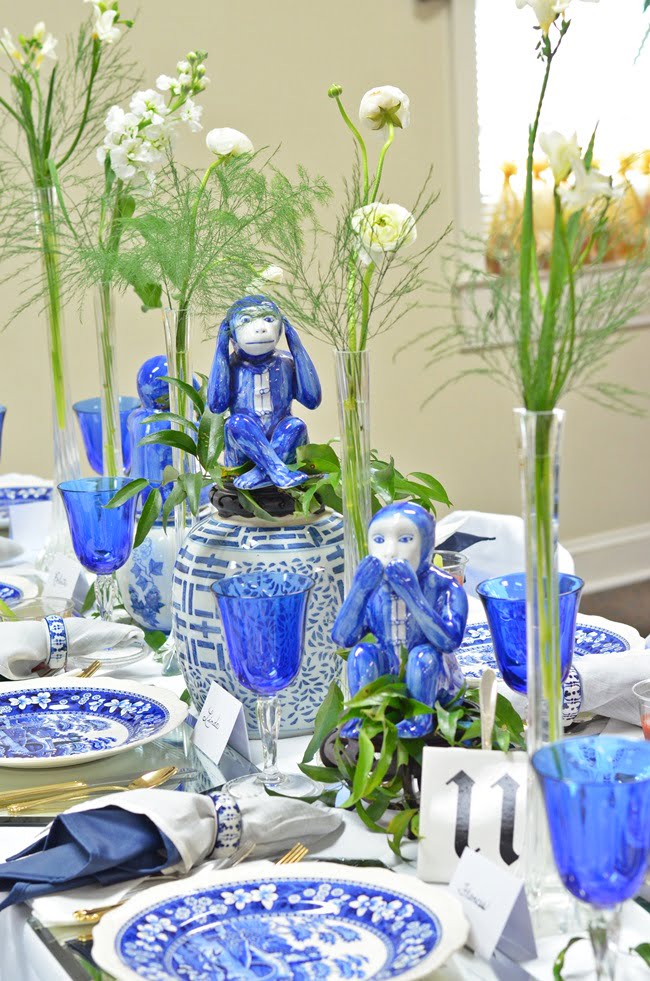 The theme of Table #11 was "See No Evil, Hear No Evil, Speak No Evil!" (This was a church fundraiser, you know!)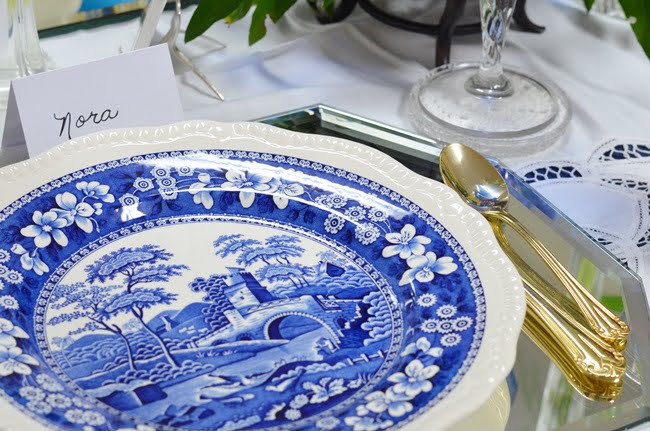 This tablescape is another one for all of you blue and white transferware lovers!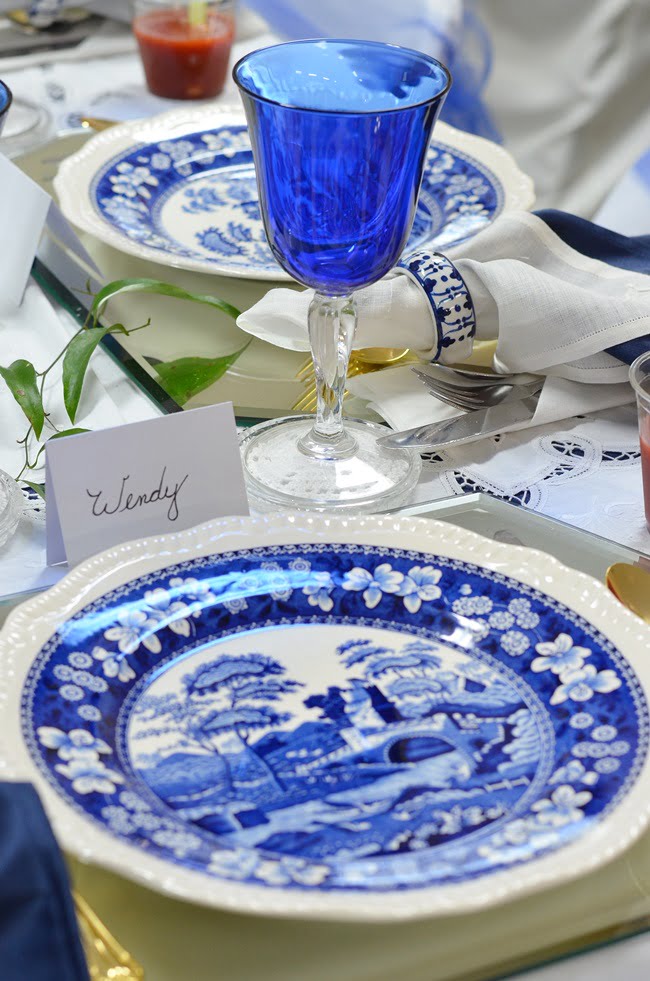 But I really think it was those gorgeous blue goblets that set this table off!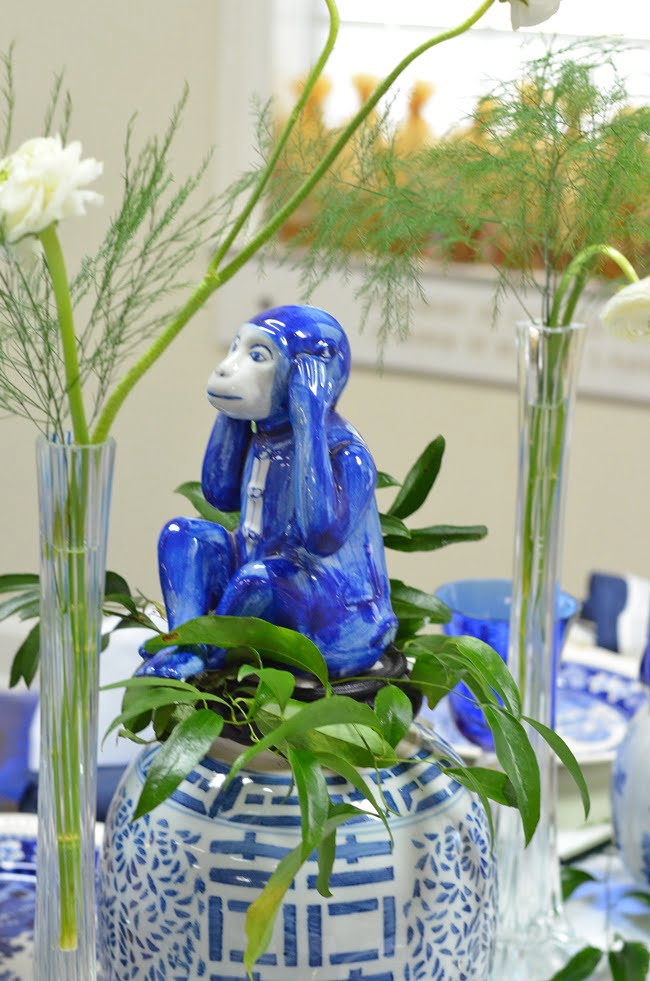 See the monkey holding his hands over his ears! That's what I've been doing a lot of lately. I'm still suffering from the worst ear infections that I've ever had, but I did see an ENT doctor yesterday who changed all my meds and I'm doing a bit better today.
I have a few more tablescape ideas left to share with you, and if you missed tables 1-5, you can see those HERE.