Howdy folks! Spring is in full bloom here at the Crossroads, and I thought I'd show you my galvanized tub planter that's bursting with the happy, perky faces of pansies and violas! It's sitting on our deck, and it's the first thing anyone sees whenever they are coming to our back door.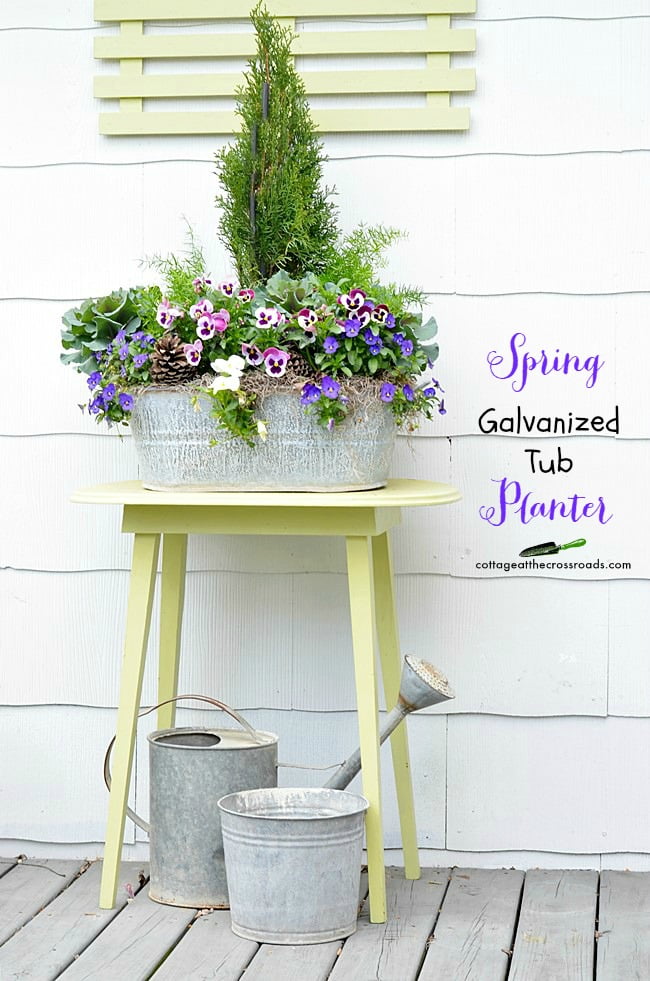 You can't help but smile at such beauty at the back door. They have been blooming prolifically ever since it warmed up a few weeks ago and I gave them some fertilizer.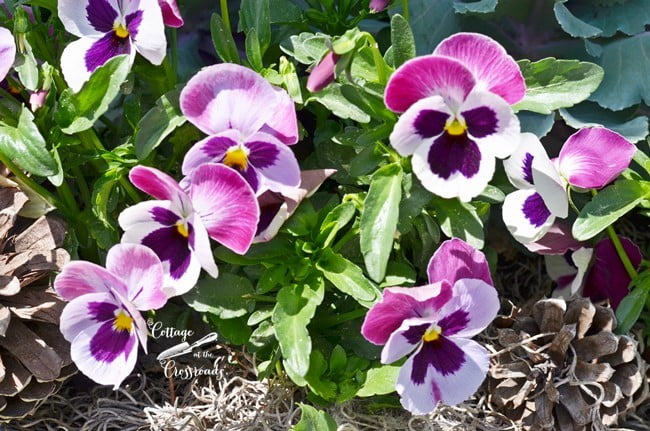 I know some of you are just now thinking about planting some pansies, but here in the South, we plant ours in October when it cools down just a bit.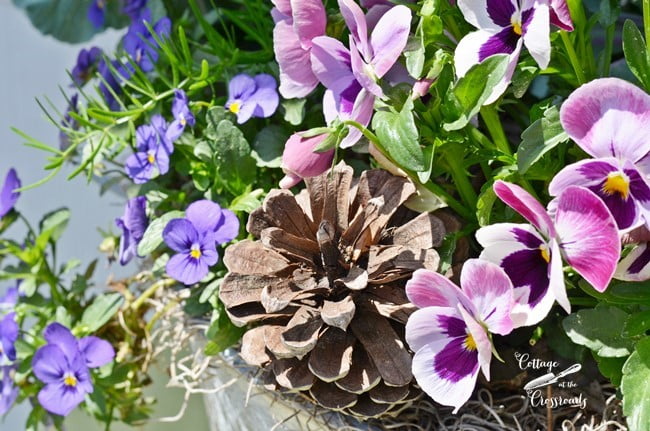 So last fall, I took the top buckets off my topsy turvy galvanized bucket planter and filled the bottom oval-shaped tub with pansies and violas to have some fall color. Here you see one of the pine cones that I tucked in between some of the plants as a filler, but the pansies have spread so much this spring that I need to pull those out. I purchased my planter at a local agricultural supply store but here is a similar galvanized oval tub on Amazon (affiliate link.)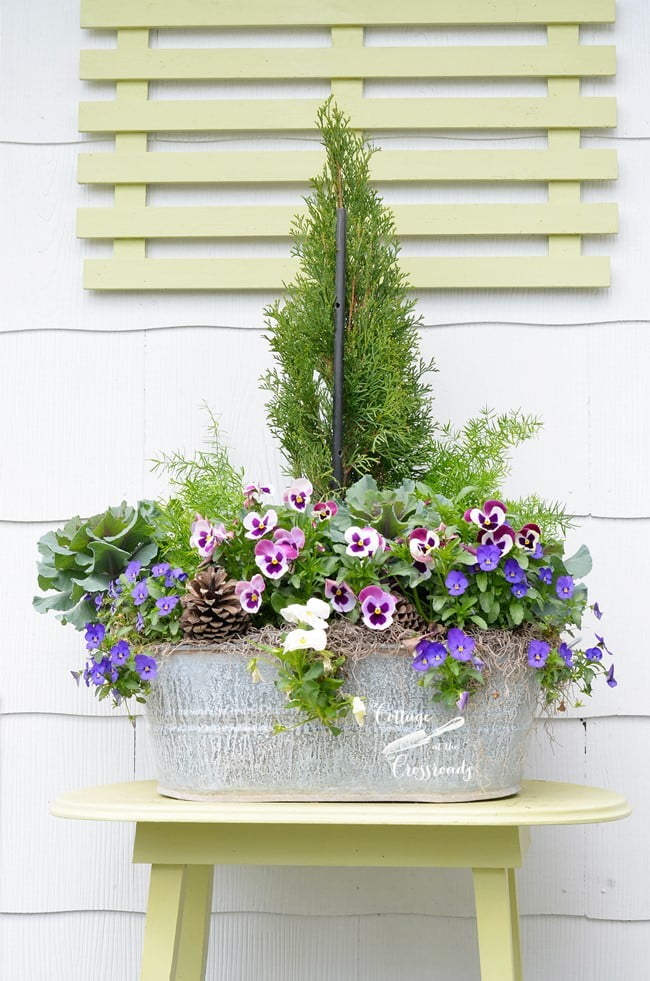 To give some height, I planted a small evergreen called arborvitae in the back of the tub, and if you look closely, you can see the black rod that holds the buckets when I'm using this as a topsy turvy planter. No way I could remove the rod from the bottom tub nor did I want to because I will be putting the topsy turvy planter back together soon. The rod is cemented in the bottom of the tub so I had to just work around it.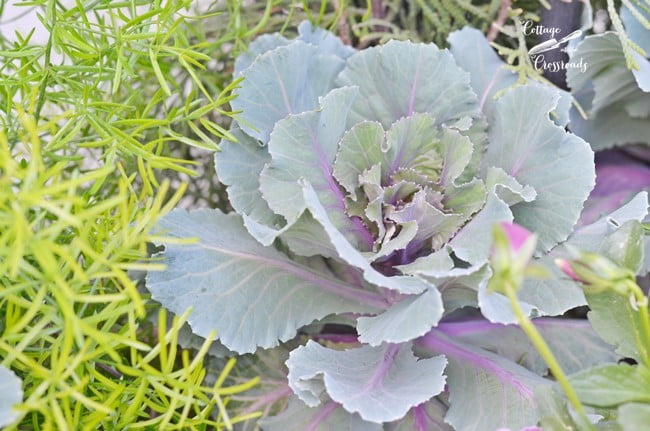 Here you can see one of the ornamental cabbages and some asparagus fern that I planted last fall. The cold does burn the asparagus fern but it sends up new shoots in the spring. Did you ever wonder why it's called asparagus fern? Technically, it's not really a fern but a member of the Lily family and is closely related to the vegetable asparagus, hence its name. Our asparagus in the garden is already sending up little ferns that look so similar to the ones in this spring galvanized tub planter.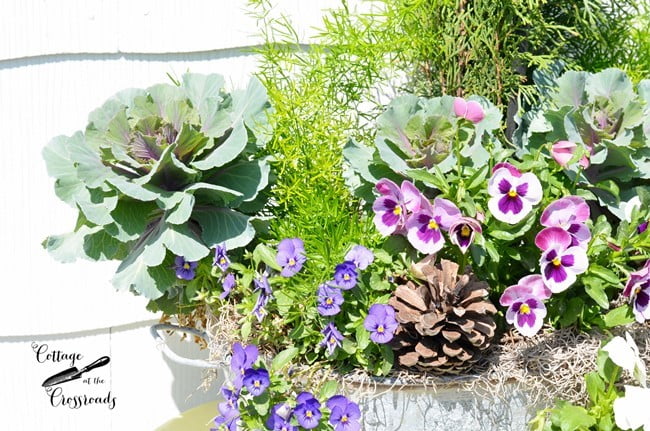 I'm thinking that I will leave the asparagus ferns in the bottom bucket when I replant the planter with summer annuals because they will continue to grow and spill over the edges.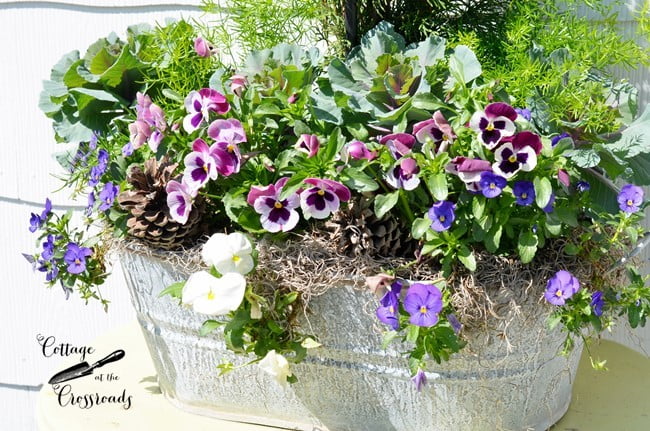 When I'm planting containers, I almost always adhere to the principle of using thrillers, spillers, and fillers. I'm not too thrilled with the visible black rod but I don't think anyone has actually noticed it! Now I'm telling all of you, though! Keep my secret, will ya? (wink, wink)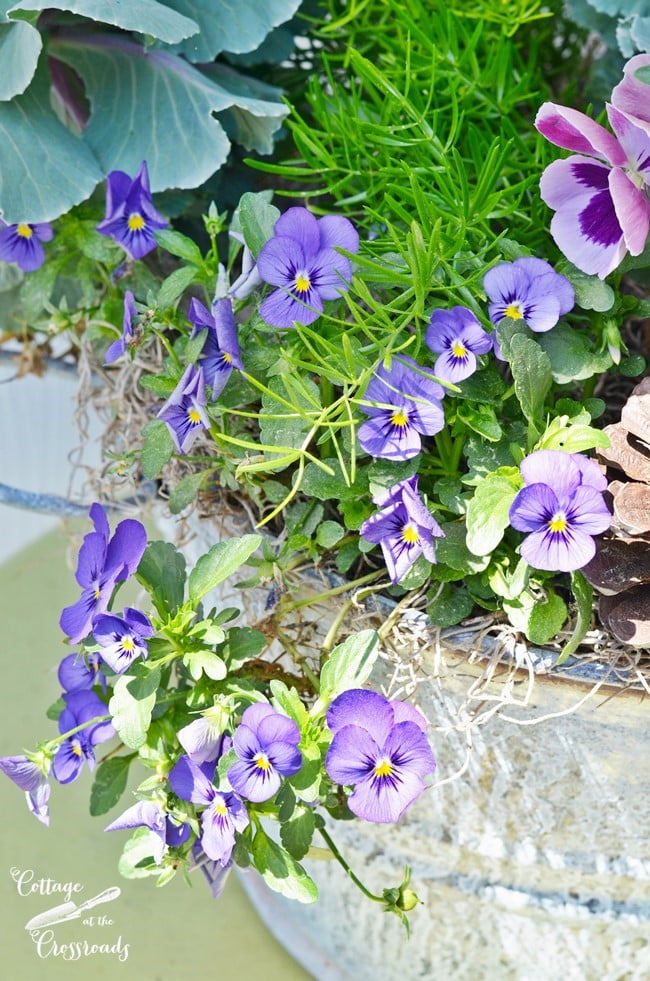 Another tip that I can pass along is to tuck some Spanish moss into your planted containers. It serves as a mulch to help retain moisture and softens the edges of the container. I'm just loving the blooms of these purple violas that greet me every time I'm coming or going. I do take the time to deadhead the spent blossoms so that I'll be rewarded with more blooms. I just use a pair of scissors to snip them quickly.
Sadly though, this pretty planting will not last much longer here when it warms up. Our heat is South Carolina will make them droop and dry out quickly. But when you think about it, this combination has lasted since last October and has given me smiles when nothing else was blooming outdoors.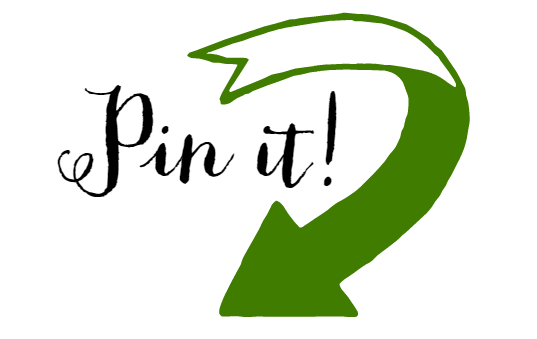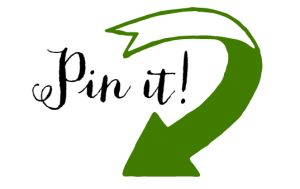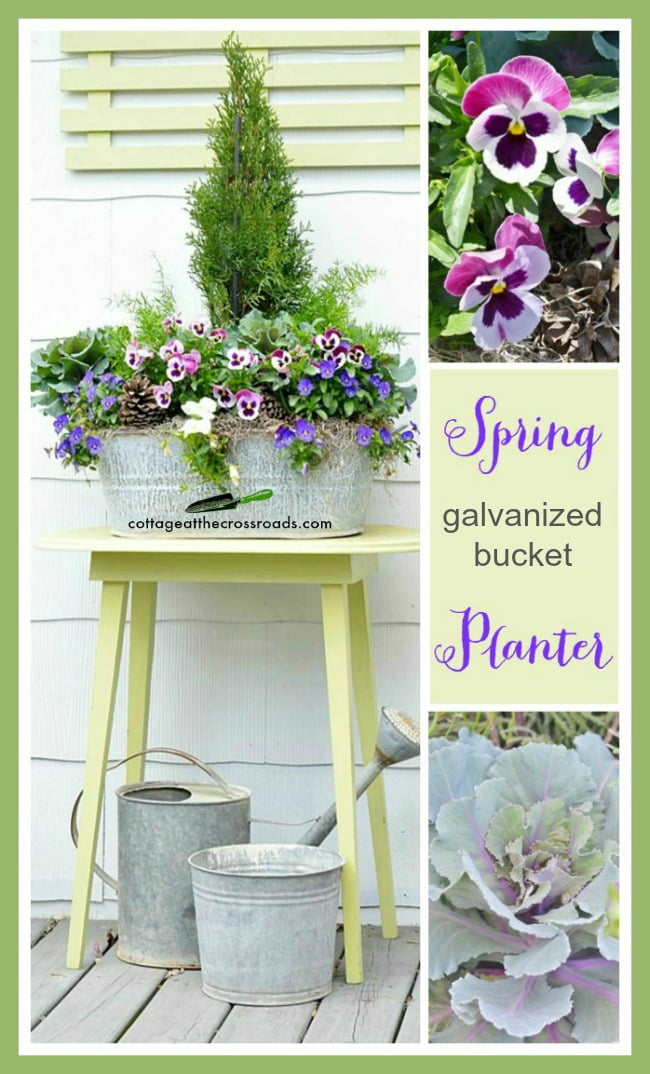 If you're on Pinterest, I'd love it if you'd pin my spring galvanized tub planter on there. You may also want to follow along on Pinterest because I'm always pinning container gardening ideas on there!
And if you'd like to see how the same galvanized tub has been planted in other seasons, click the photos below.