Woohoo! I'm happy to announce that we've reopened the shop, and one of the items that you'll find for sale is this adorable ruffled stool cover! I had so many people who wanted one after they saw mine, so I had my friend Brenda make up two of these neutral colored stool covers for me to sell in the shop. If you are looking to give your kitchen a little farmhouse or cottage look, then this is it!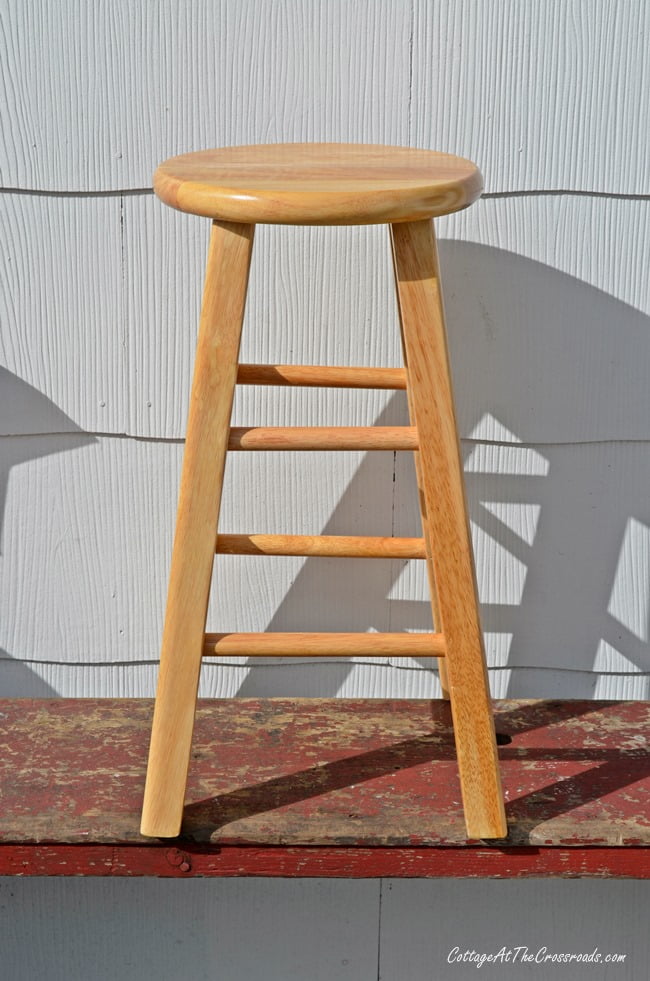 The ruffled stool cover was made to fit an ordinary, inexpensive wooden stool that can be purchased or ordered from Walmart.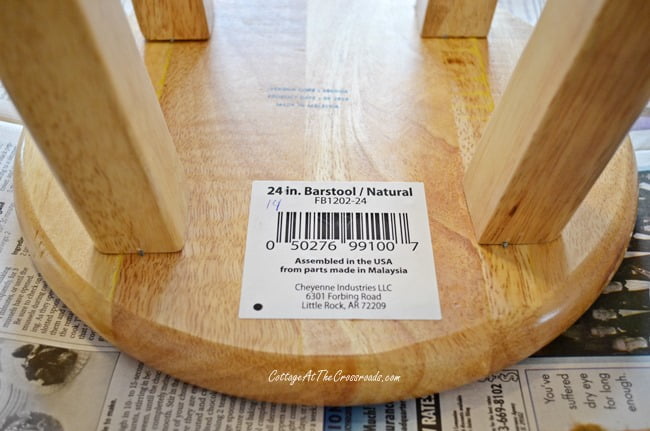 It's 24 inches tall with a 12 inch diameter top. It's nice and sturdy and only cost $14.99 which I thought was very reasonable for a wooden stool.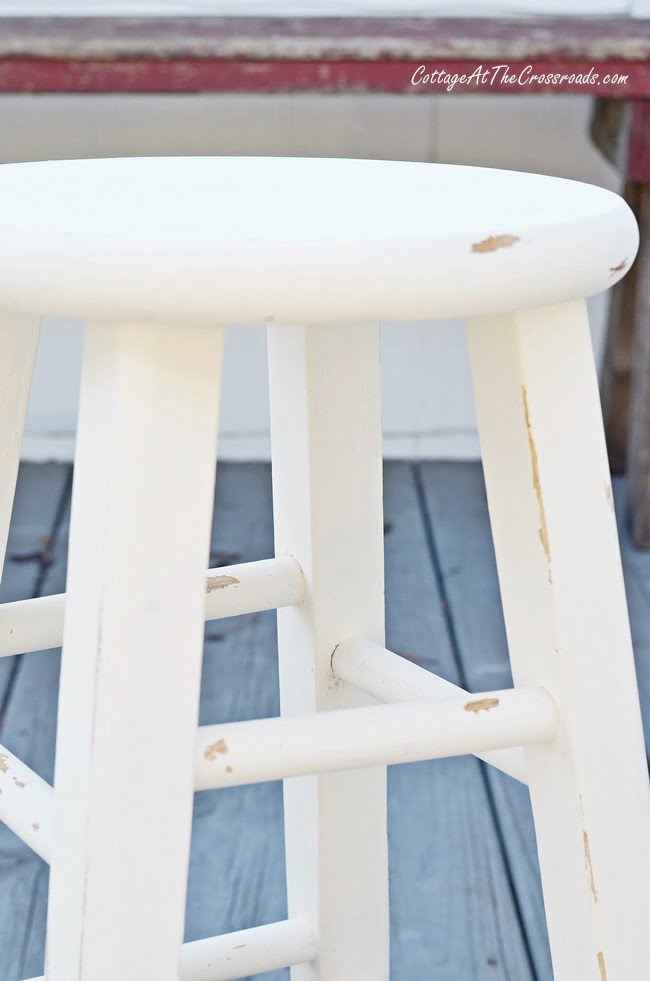 But I thought that it would look so much better if the stool were not so shiny and new looking so I whipped out some sandpaper and promptly took off the shine. Then I painted it with a few coats of the same homemade chalky paint that I used on my Chalk Painted Night Stand.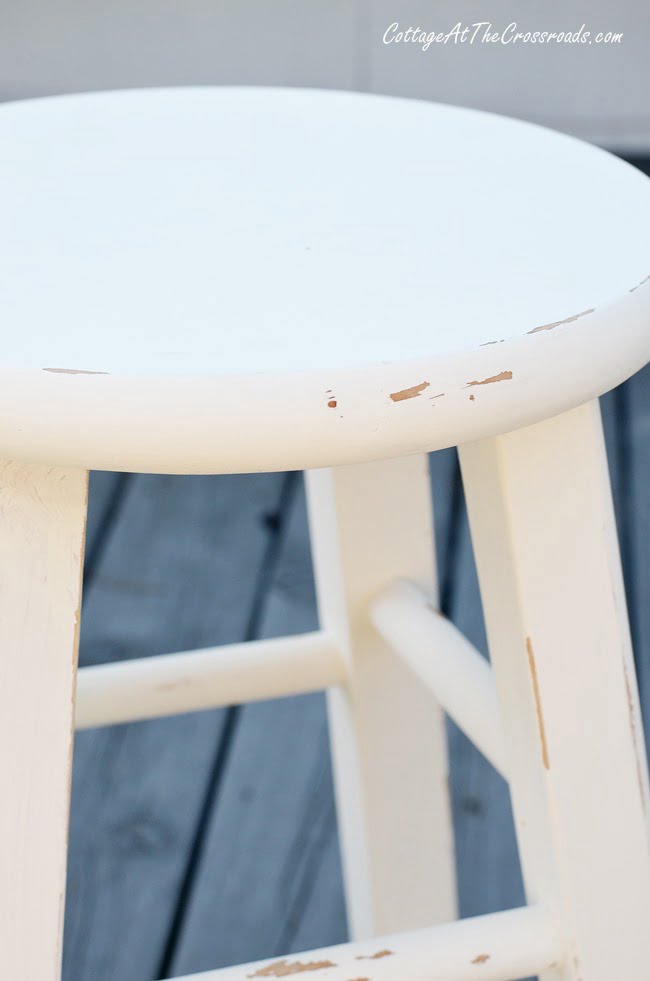 After the paint dried, I sanded off some of the paint to distress the stool in order to simulate the normal wear and tear that you'd find on an older piece.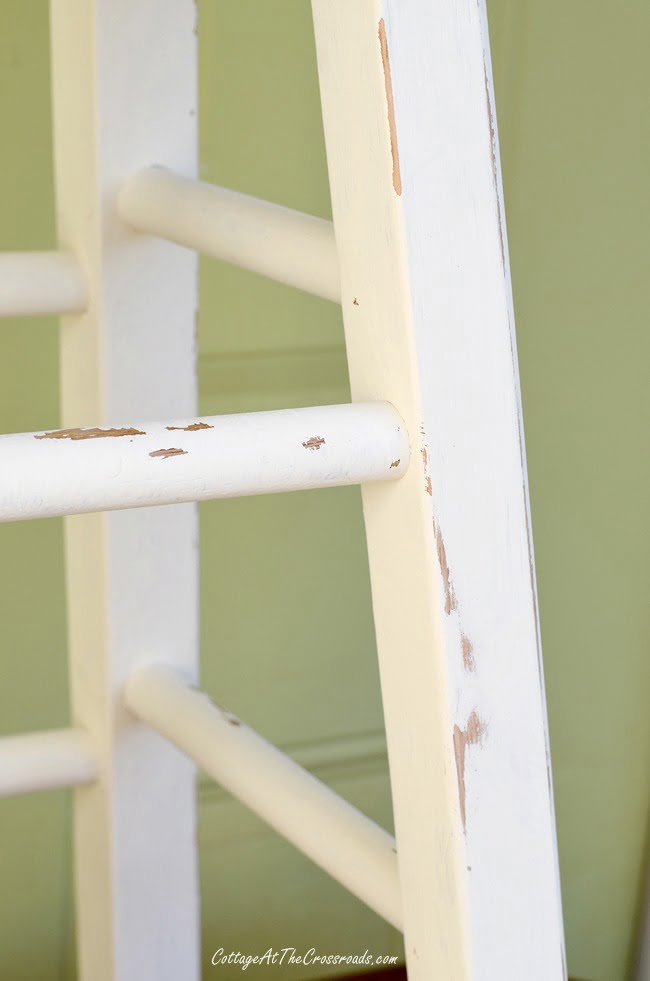 Much better, don't you think? But the icing on the cake for this little stool is definitely the cover!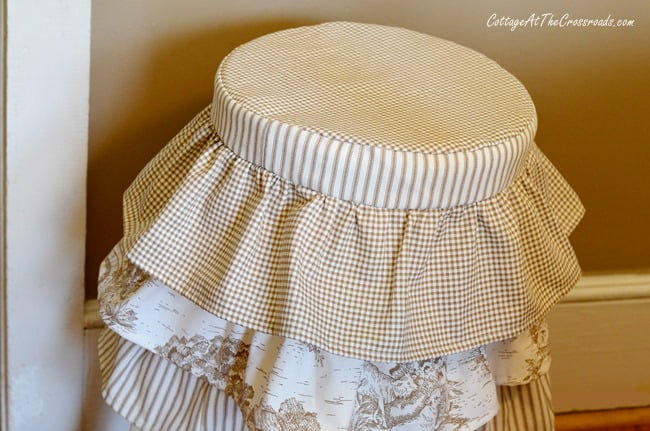 Here you can get a better look at its top and sides with the flirty, little ruffles!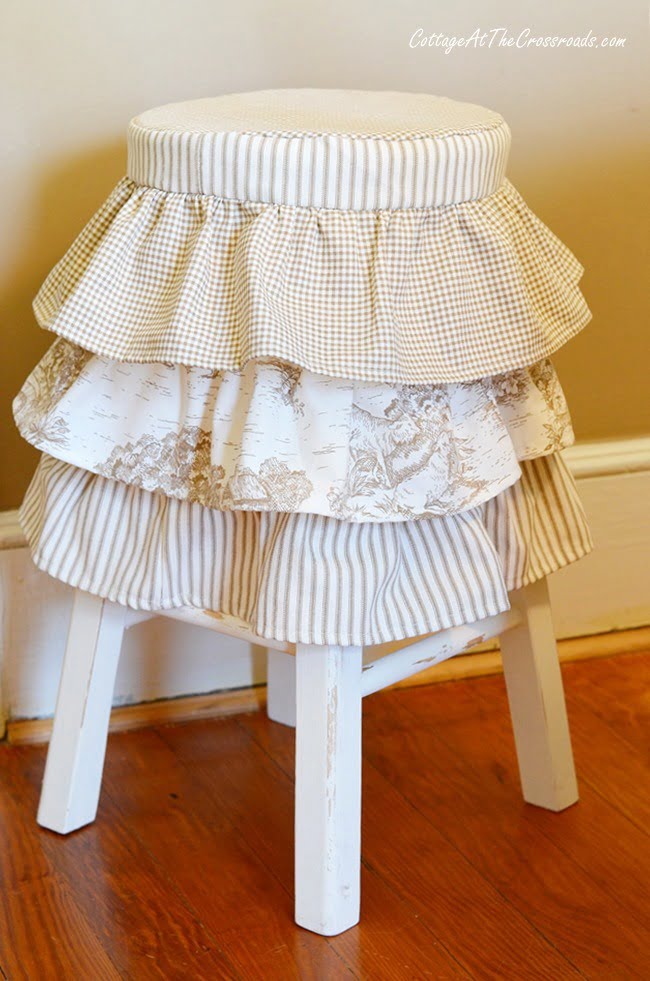 The checks, ticking, and toile are the perfect compliment to its vanilla legs, don't ya think?
If you're interested in purchasing one of the ruffled stool covers, just contact me through our contact form. And be sure to subscribe to our blog if you haven't already so that you don't miss a thing!