Thanksgiving will be here in one week, and I thought I'd get a head start by planning my tablescape. I knew that I wanted to use my vintage Medway china by Alfred Meakin that I had acquired this year on two separate occasions.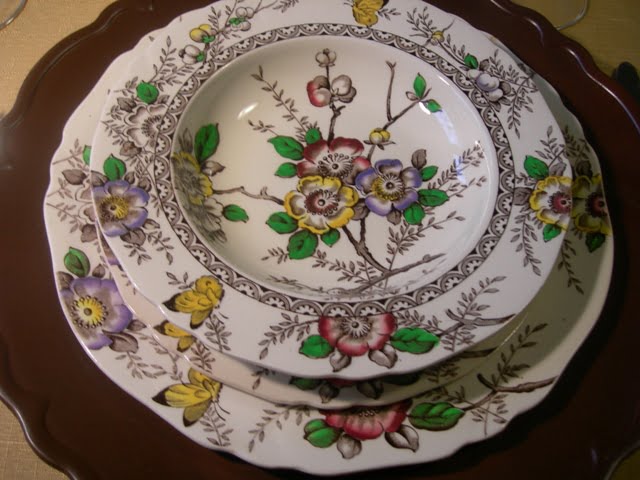 I think the colors in this china are perfect for Thanksgiving. But I especially wanted to pull out the purple in the china. Why? Because it's gorgeous. I've been looking for a tablecloth and napkins that shade but with no success. So I decided to use a yellow-gold tablecloth, brown chargers, and brown napkins.
But I really wanted to use purple with the china, so this week I repainted an old brass planter to use as a centerpiece. I used this planter during the spring here when I painted it white. It sat outside all summer and really needed a new paint job. So I repainted it a creamy color and painted the raised pattern purple. Then I rubbed some dark walnut stain over it to age the piece.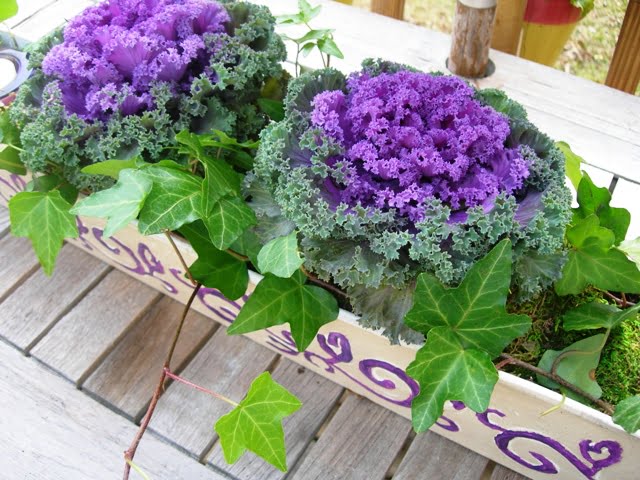 Look at that gorgeous color of the ornamental cabbage. I stuck in some ivy along with some green moss.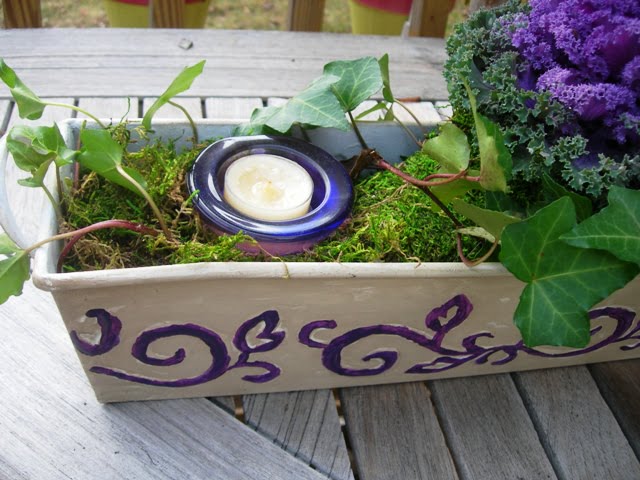 I added some purple votives that I already had.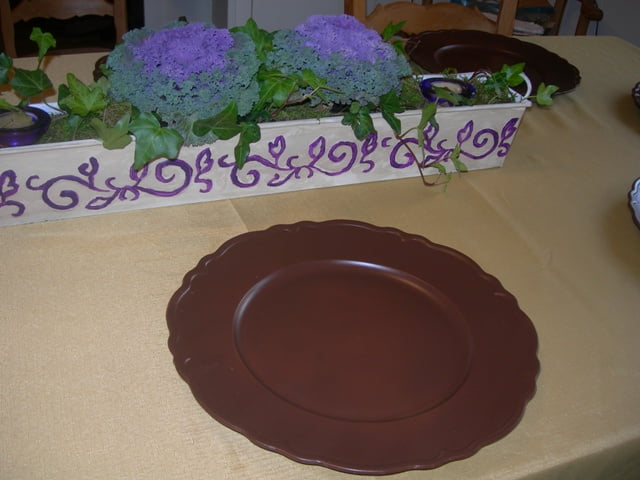 I decided to use some brown chargers, but have you ever tried to find brown chargers? So I bought some shiny gold chargers at a pottery for $1.50 each, and I spray painted them brown.
Last night I was on Pinterest, and I saw some free printables for Thanksgiving.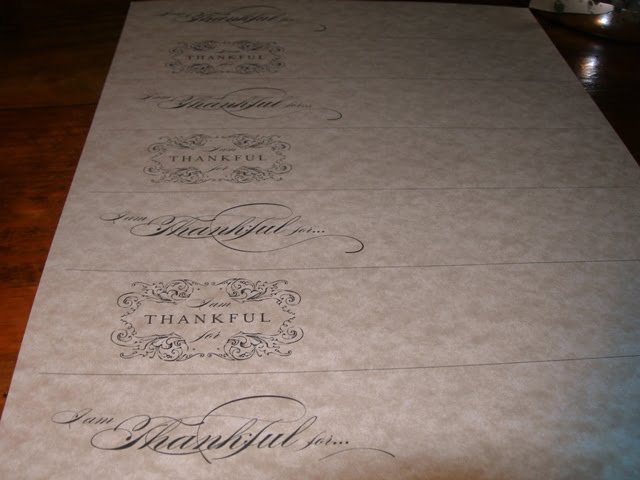 So I downloaded these from here, and printed them on some parchment like card stock.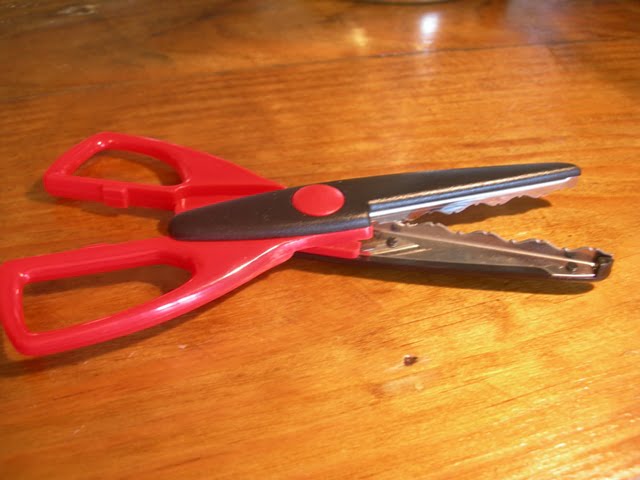 I got out my scissors that give you a fancy cutting edge.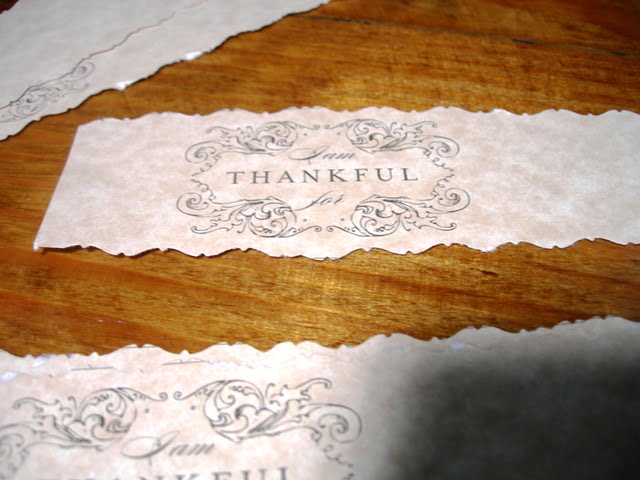 Then I glued them together to make my napkin rings. To add a little more of the purple color, I attached some ribbon to them.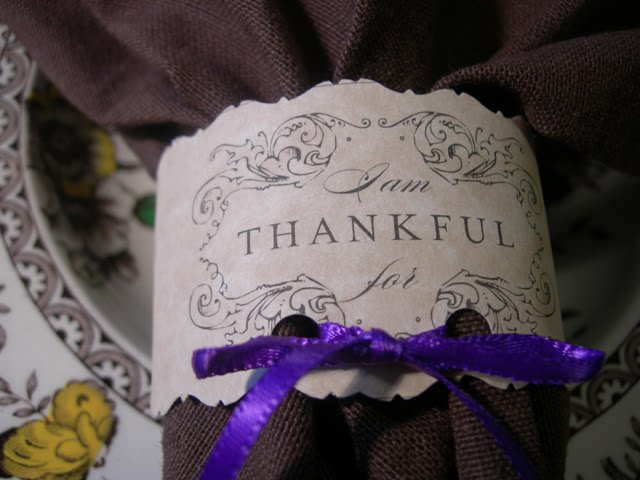 I'm counting on them to promote some sentiments of gratitude on the big day.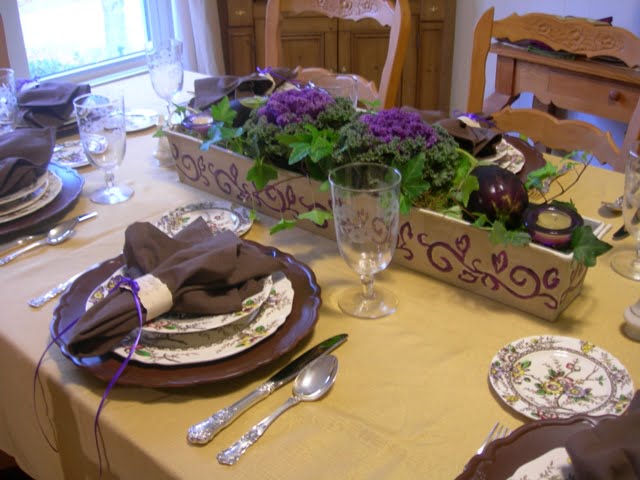 So here's my finished table. I added two baby eggplants to the centerpiece as an afterthought. Leo said that was a good use of the eggplants because he doesn't eat them!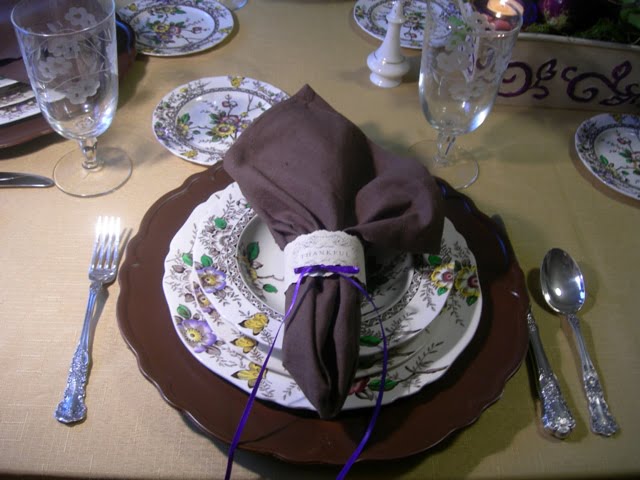 I used my mother's cut glass goblets, and the silver is Chantilly by Gorham.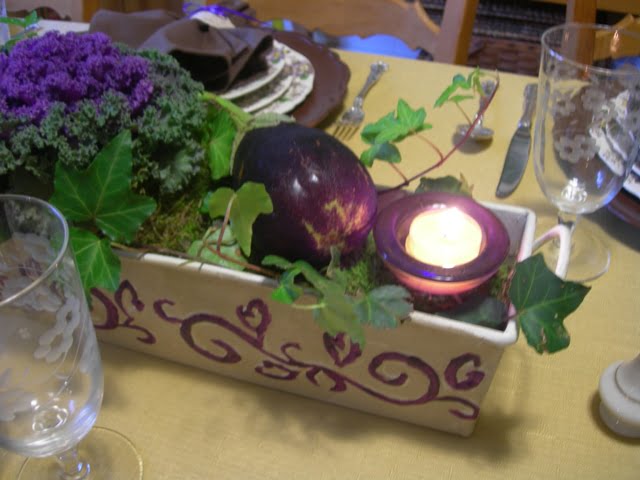 Here it is with a little candlelight.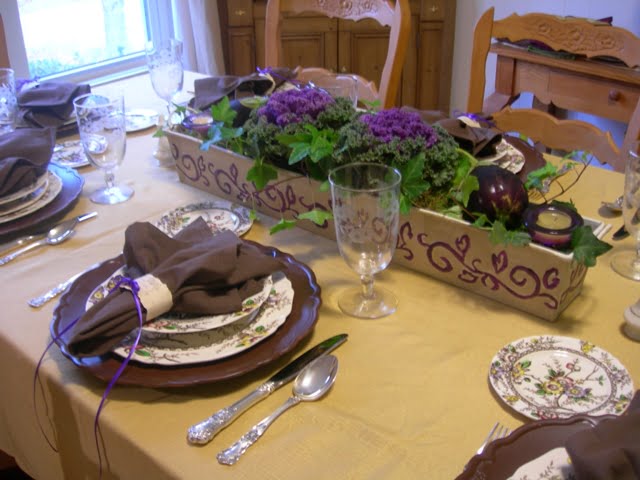 Never, ever, thought I'd be using purple at my table, but I love it with the other autumnal colors.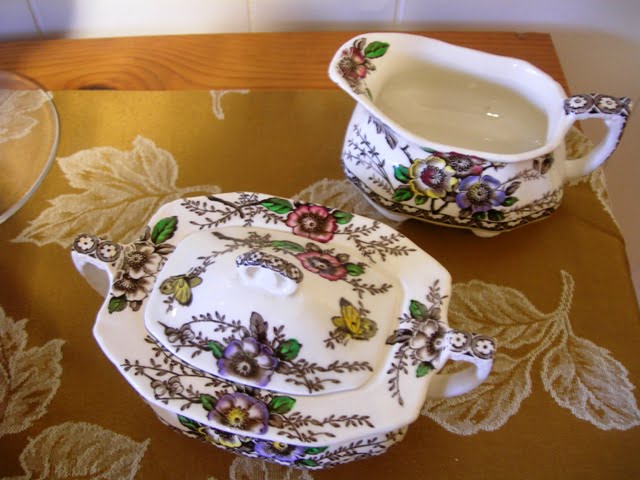 Here's the creamer and sugar on standby. We are all big coffee drinkers and love a cup of coffee with our dessert.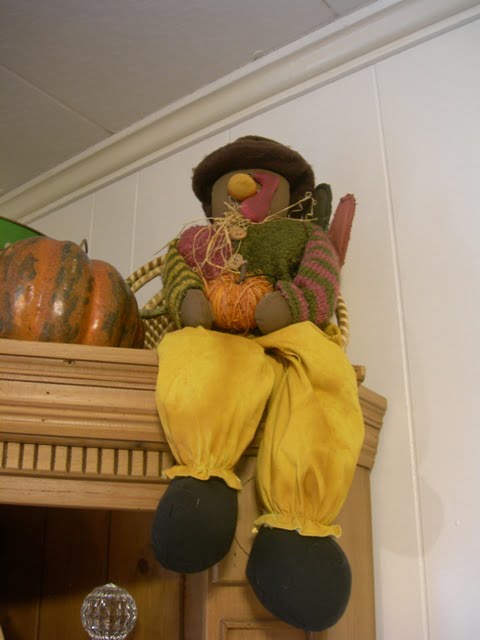 Mr. Turkey is looking down on the table.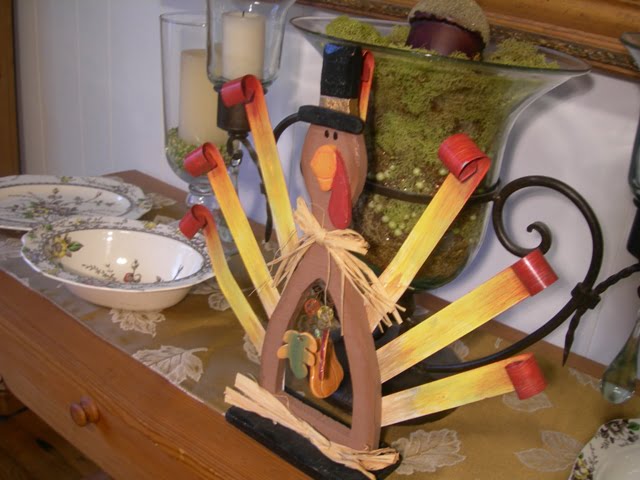 Another turkey is here.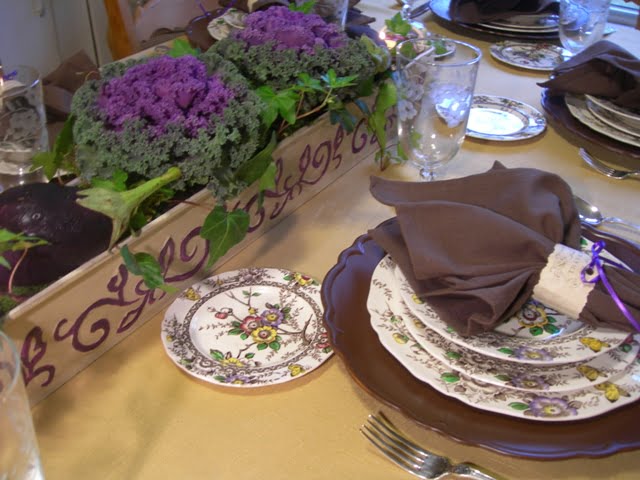 Everyone will be here Thanksgiving, including the grandchildren. I think I'll spend tomorrow planning their table!