This is a centerpiece for my dining table that I have been working on recently. I got this idea from a blog about two weeks ago. I already had an old brass planter that I was going to paint. So when I saw someone's idea to plant succulents in eggshells, I knew what I was going to put in the newly painted planter.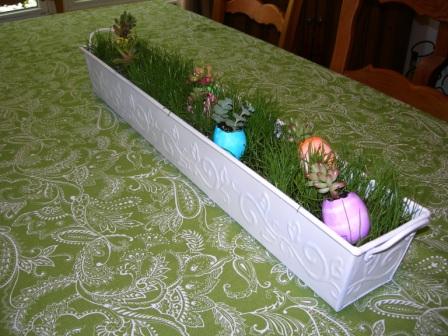 After I spray painted the brass planter white, I put in some potting soil and some rye grass seed. I decided to use rye grass seed because my husband has several bags of it in our storage building.
In the meantime, I saved some eggshells (well, I always save eggshells for the compost bin) but I was more careful how I broke the shells and extracted the eggs from them. Then I dyed the shells.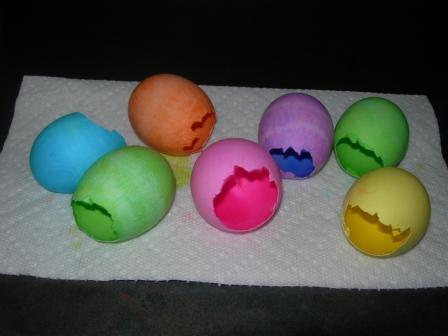 Aren't they pretty? Then I purchased some very small succulents from Home Depot, put some potting soil in the shells and planted the succulents in them.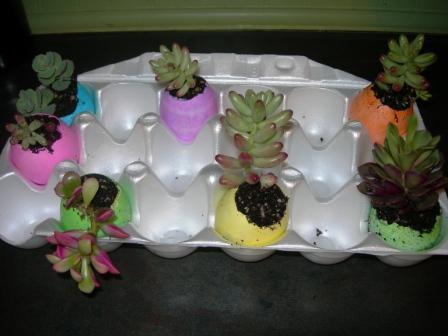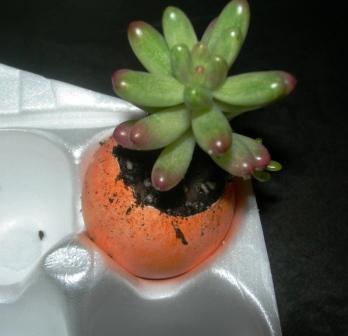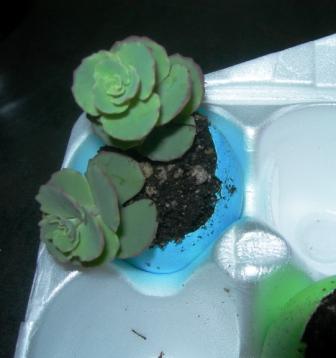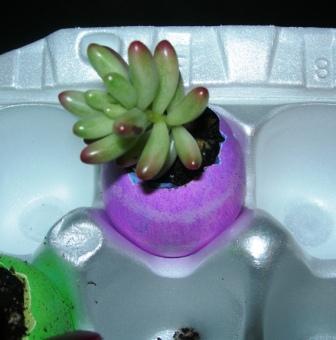 I put the carton on a shelf where it would get plenty of sunshine while I waited for the grass in the planter to grow. That took about a week. So if you are reading this and want to make one of these for this Easter, you have just enough time to do it.
Today the grass had grown enough to put the eggs into the planter.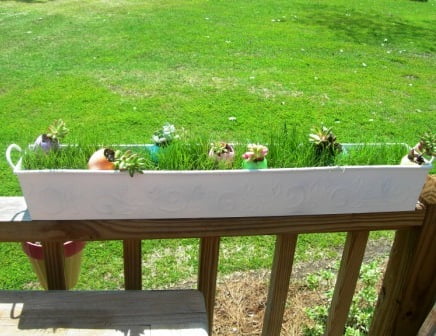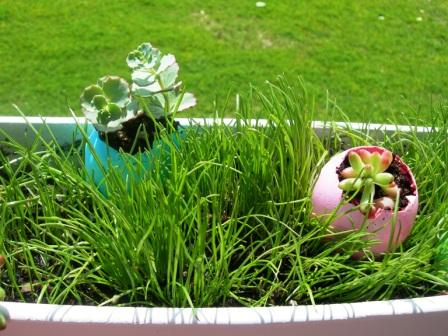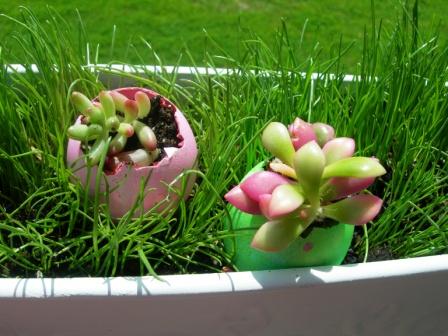 Oh, I just adore them. My sister-in-law, Jean, turned me on to succulents last year when she gave me a pot of them.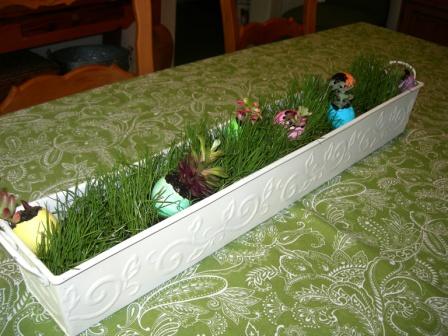 I placed the planter on my table today with the tablecloth that I plan to use Easter Sunday. I just love it!
The planter was placed back in the sunshine so the grass and the succulents will continue to grow. I'll probably have to give the grass a haircut before Easter. I hope the Easter Bunny sees this!