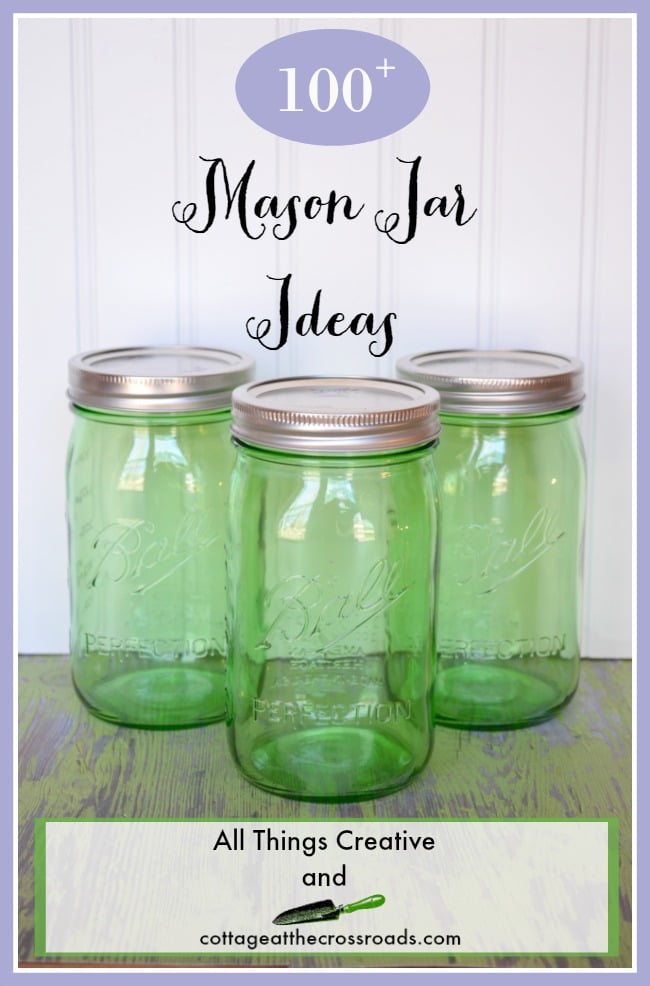 I'm finding it hard to believe that this is the last Tuesday in February. Did that sneak up on you, too? The All Things Creative Team and I are back with this month's roundup, and our theme this month is All Things Mason Jars!
First, a little Mason jar history!
Have you ever wondered why the jars are called Mason jars when many of them have the word "Ball" on the front? Well, me, too, so I did a bit of googling and here's your history lesson for today.
Although people had been preserving food in glass jars rather ineffectively for a long while, it was in 1858 when John Landis Mason patented his threaded zinc screw cap that created a tight seal on the jars. When his patent expired, other companies began producing their own version of canning jars with the major competitor being the Ball Corporation causing the name Ball to become synonymous with Mason jars. Other companies such as Kerr and Atlas, along with Ball, began mass producing the canning jars.
During World War II, there was an increased demand for Mason jars when the United States government urged citizens to grow their own food. After the war, tin cans and refrigerators replaced the widespread use of jars to preserve food.
It was during the late 1960s when a lot of people were returning to a more natural way of life (think hippies) that another resurgence occurred. That's about the same time I watched my grandmother canning in her kitchen, but calling her a "hippie" would be a far stretch!
Now, Mason jars are once again having a big moment. The rise in the popularity of Pinterest has spread the creative uses of Mason jars. I started making a list of all the uses but that list started growing too long to even put here. All you have to do is click on some of the links below to see all the ideas that our All Things Creative team has come up with for using those ubiquitous jars.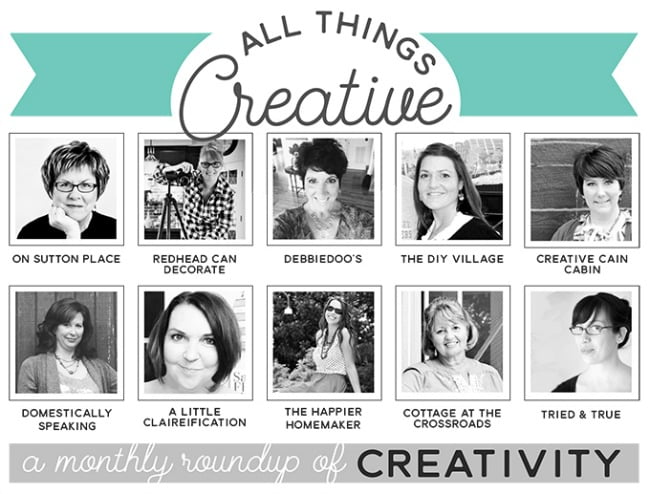 Hope you're able to visit all the ladies from the team today. They are, from left to right:Ann from On Sutton Place, Julie from Redhead Can Decorate, Debbie from Debbiedoo's, Jacque from The DIY Village, Dawn from Creative Cain Cabin, Maryann from Domestically Speaking, Claire from A Little Claireification, Melissa from The Happier Homemaker, me, and Vanessa from Tried & True.
As for me, I mostly use the jars to preserve food. As many of you know, we have a large garden. If we can't eat it all, the excess goes in jars. I probably have hundreds of jars, and in the summer, I fill a lot of them with this.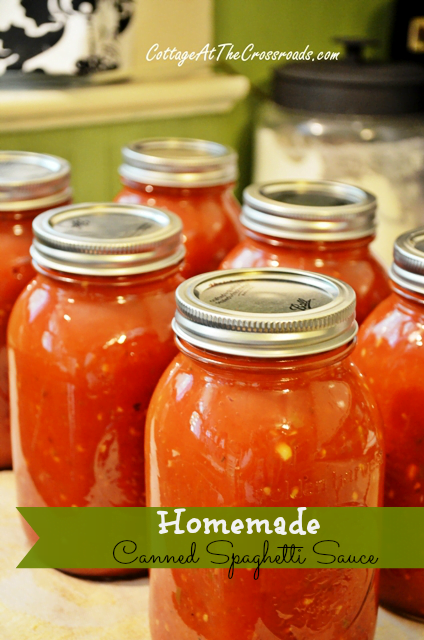 Homemade Canned Spaghetti Sauce
To find more of my canning recipes, just click on the word "Recipes" on the menu bar at the top of this page and you'll find them! Sometimes I put dessert in jars because you can store and serve it in the jars.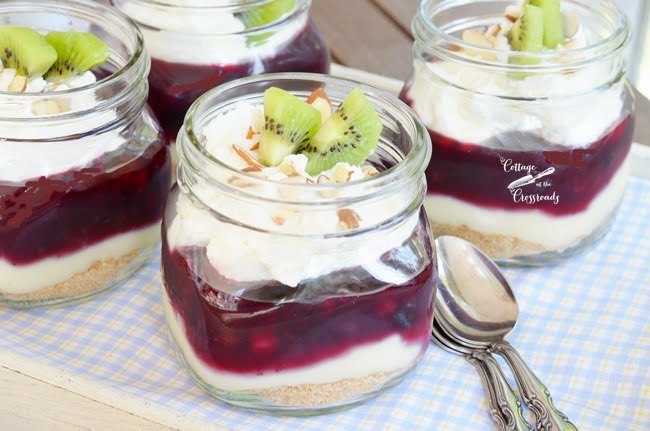 No Bake Blueberry Cheesecake
I love to use the new green and blue jars in decorating. Here's an easy way to create a centerpiece for upcoming St. Patrick's Day celebrations.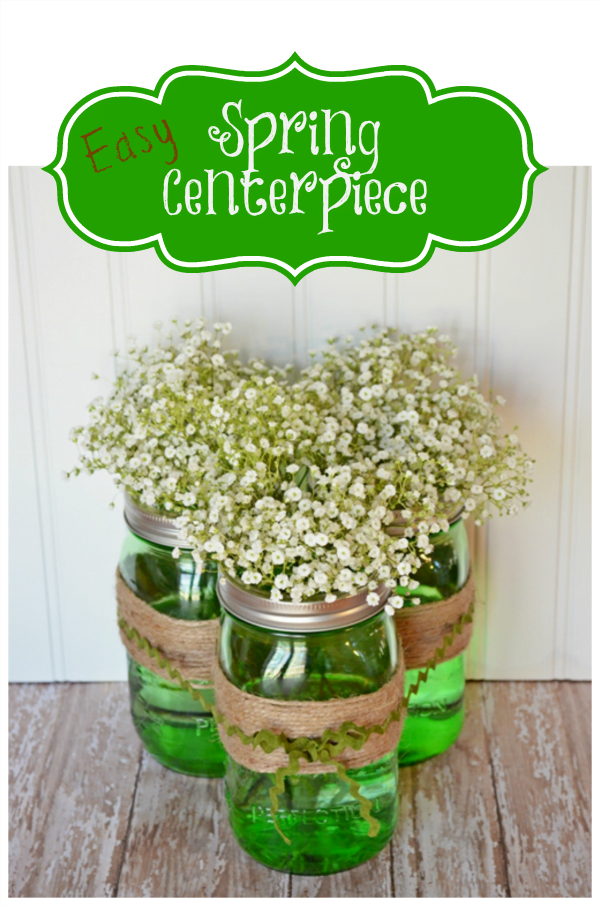 Easy Spring Centerpiece using Green Ball Jars
I can't wait to get more ideas for using Mason jars by clicking on the links below, can you? If you don't have much time right now, don't forget to