I know it seems a bit early, but for the past few weeks I've been preparing our garden for spring planting. I removed the last of the fall plants (collards, cabbage, and broccoli.) Then I tilled in the leaves that I had spread in the areas that I intend to plant. I spent a whole day shoveling and spreading dried horse manure. And, of course, I sent off a soil sample to the county extension agency. They analyze the soil and send back recommendations. This is a must if you are going to plant a vegetable garden.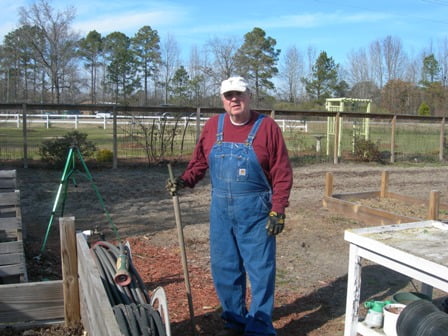 I had promised my sister-in-law Jean that I would build her 2 raised beds in our garden. She has a green thumb and really enjoys growing things.  You may remember a post Jane did about her potting bench, if you missed it.
I'm really sold on raised beds. Last spring we built 8 of them, and everything that we planted in them turned out in abundance. My brother Jim and I went to get the lumber.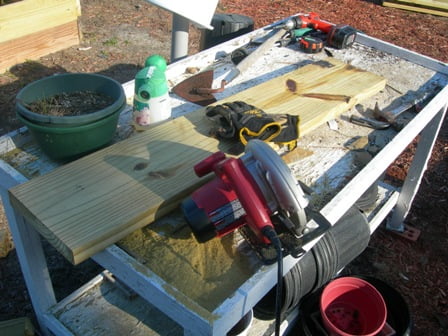 I pulled out my tools,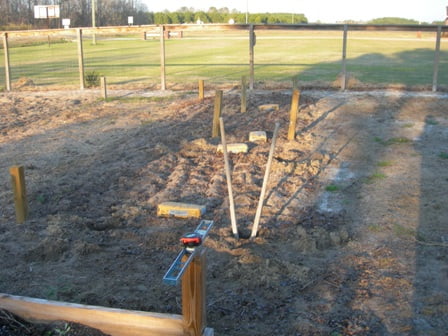 dug the holes 2 feet deep,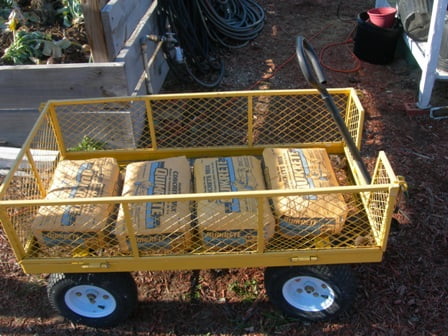 and set the 4 ' corner posts in concrete.
I let the concrete dry overnight and came back the next day to actually construct the raised beds.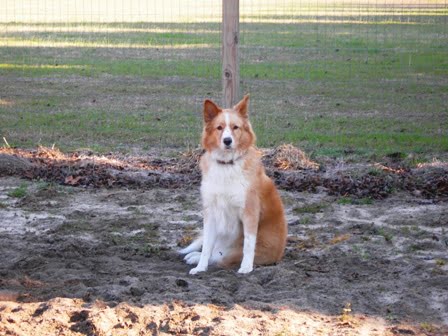 While I was doing this, Lucy was digging her own holes in the garden.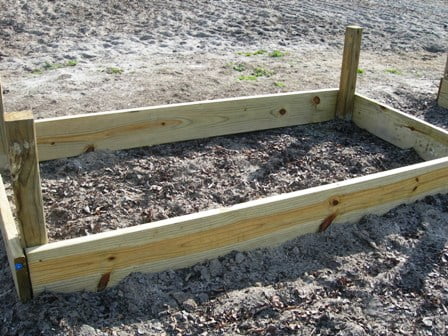 Now that they were finished, Jim and Jean came with a truckload of bags of soil.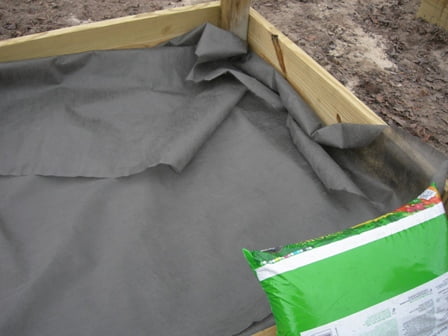 I like to put down a weed barrier before I add the mix of soil. Just make sure it's the kind that will allow the water to flow through. Proper drainage is important.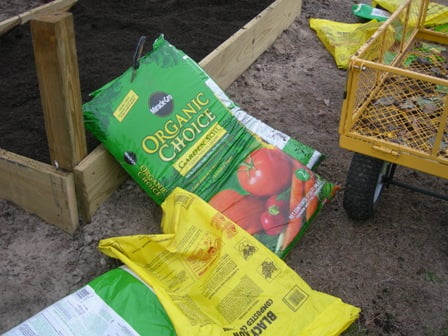 In order to grow healthy and productive vegetable plants, the mix of soil is crucial. Here's what I do. I use an equal blend of Miracle Grow organic garden soil, Black Cow compost, and organic mushroom compost. It takes about 14-18 bags to fill a 4'x8' bed. And just before we plant, I'm going to add some of my own homemade compost. I call it "Black Gold" because it's magic.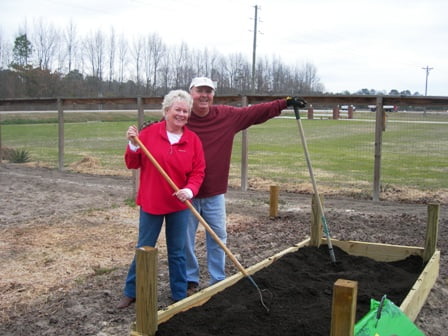 "All done, Jean. It's ready to plant."
If you have a little space in your backyard, and you are serious about growing your own fresh vegetables, my step-by-step explanation of how to build your own raised beds is a perfect starting point.