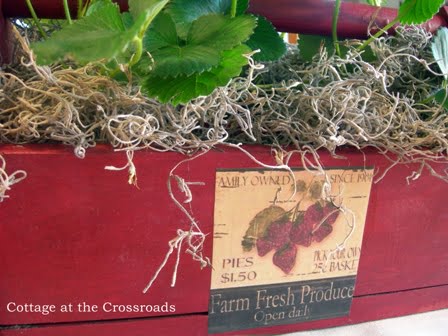 See this little red toolbox?  It has a new paint job.
Before I painted it, it had a light brown stain. I don't have a "before" picture, but use your imagination. It was just a typical handmade tool box before I rescued it.
I didn't paint it for a few months because I couldn't decide on a color. But after seeing another blogger's red tool box, I knew what color it would be.
Luckily, my sister-in-law wanted to paint a chest in her guest room red. We both wanted to try painting with chalk paint. I have some chalk paint that I won in a giveaway from Linda at Coastal Charm, but I didn't have any red.
I had read how Sherry at No Minimalist Here had made her own chalk paint. And recently I read Becca's DIY Chalk Paint Tutorial on From Gardners 2 Bergers blog.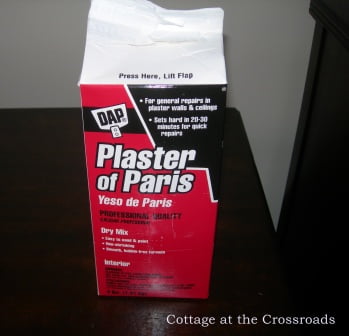 Both of their formulas involved using Plaster of Paris.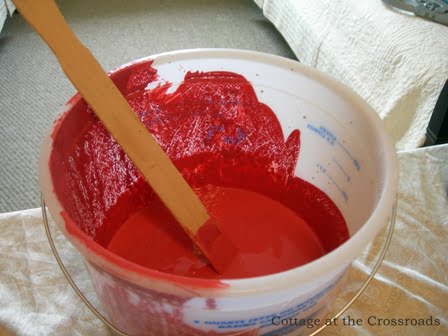 So I pretty much followed Sherry's and Becca's directions and mixed 1/2 cup of Plaster of Paris with 1/2 cup hot water. Then I added 1 1/2 cups of flat latex paint. The shade I started with was Silk Lining by Valspar.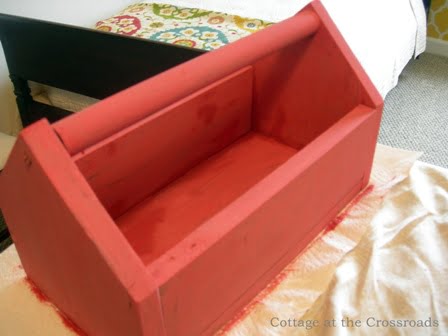 Here's the tool box after one coat of our homemade chalk paint. The paint had a very chalky look to it and was lighter in color than we wanted. So if you decide to create some of your own chalk paint, take into consideration that the Plaster of Paris is going to lighten your paint. So to darken it we added some Red Clay craft paint.  That wasn't the color we wanted either, so we added a lot of red semi-gloss paint that Jean already had.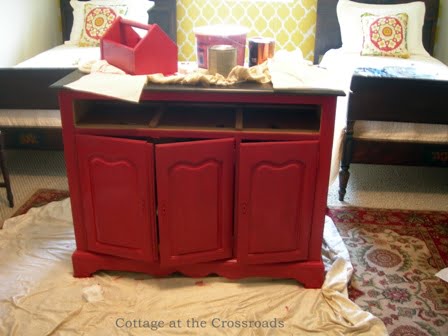 Now we had a beautiful, custom color!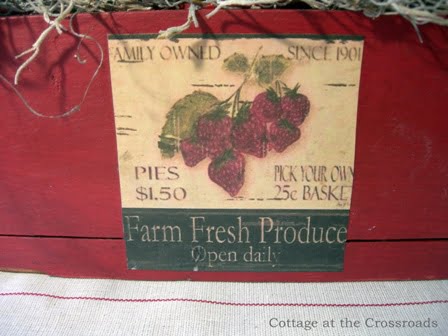 After applying Annie Sloan clear and dark waxes,  I ModPodged a little graphic I found onto my box.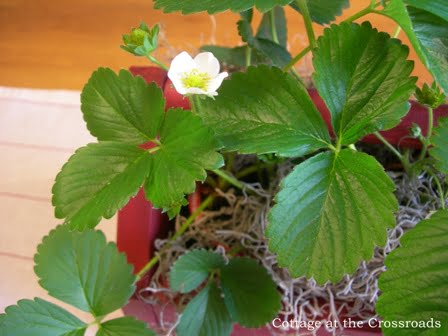 I put some strawberry plants into my box to use it as a centerpiece in a tablescape which I'll share soon.
I love my little red tool box!
I'm joining:
Gina's Craft Party@Random Thoughts from an Incoherent Mind
Kim's Wow Us Wednesday@Southern Savvy Style
Heather and Vanessa's Inspiration Friday@At the Picket Fence