Say you're a single mom who doesn't want to be in the kitchen for hours after a long day. Or, your partner needs you to watch the kids, and you're swamped with work.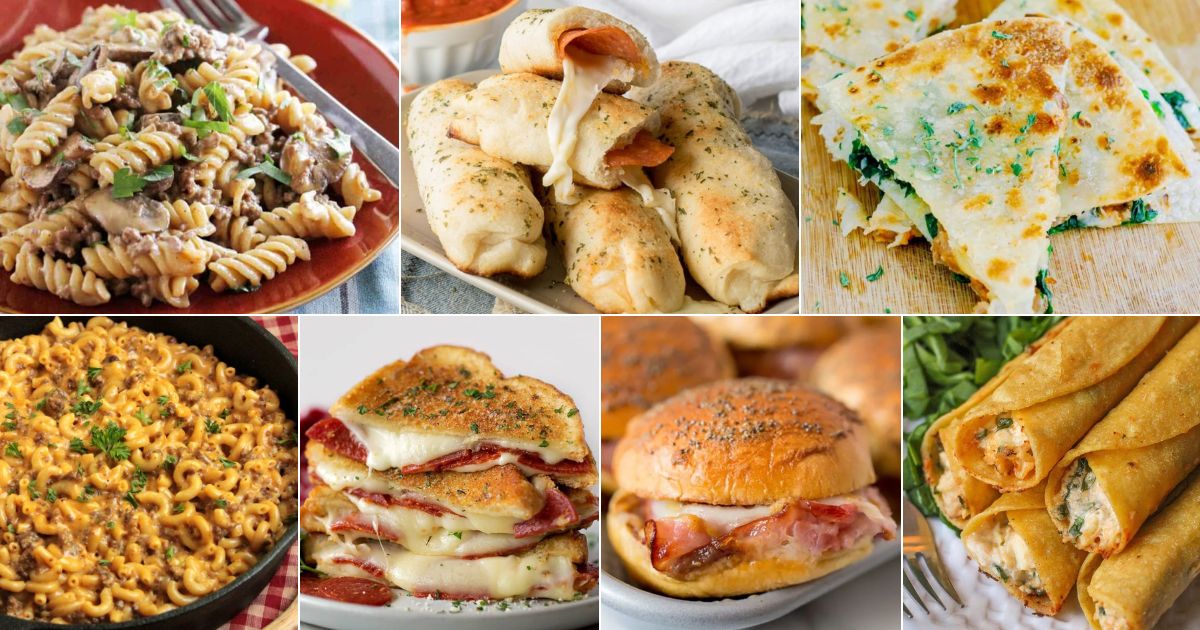 Whatever the reason, let us help you with our favorite lazy mom dinner ideas when life expects too much.
Keep reading if you need help brainstorming tasty but easy dishes!
Contents
1. Macaroni and Stewed Tomatoes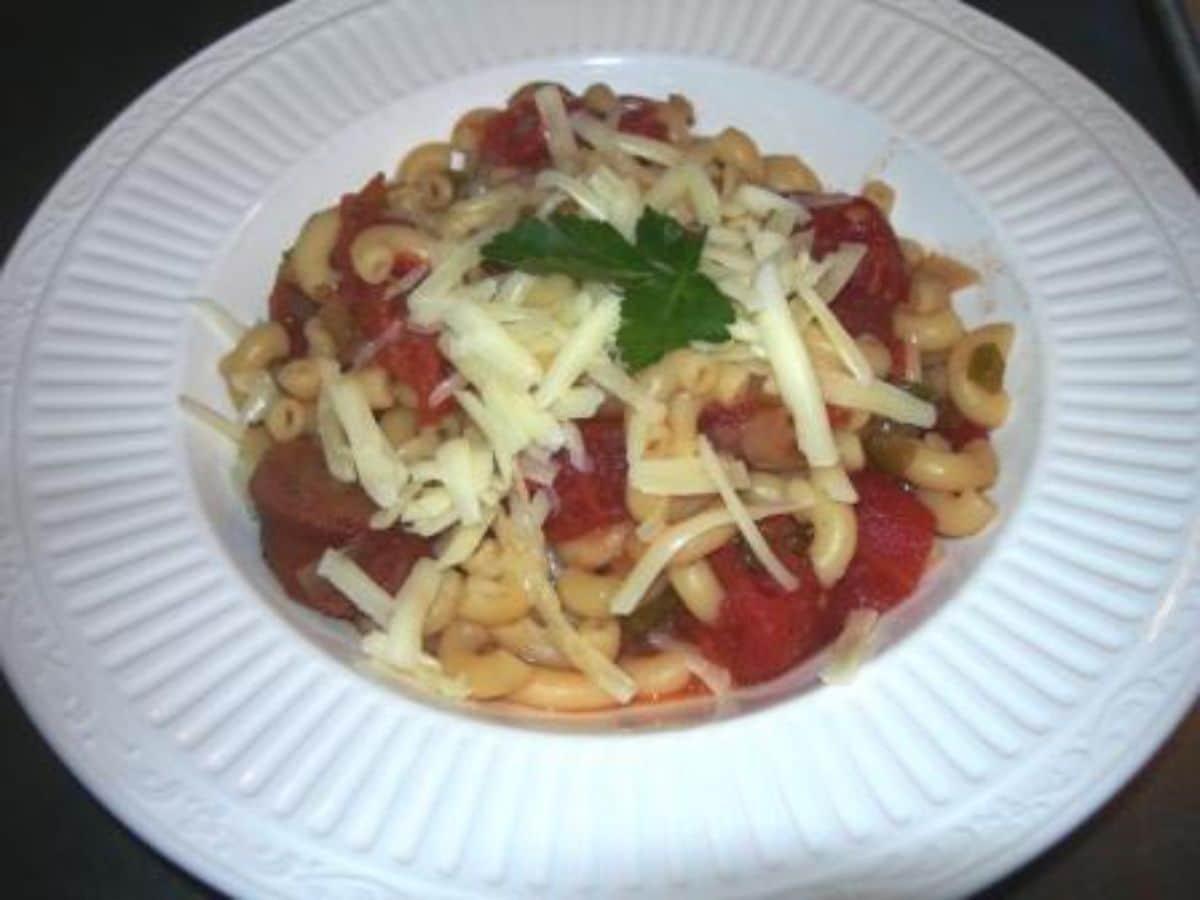 There's nothing to this super painless and yummy macaroni and stewed tomato recipe. You just need a few ingredients and a couple of minutes to prep.
The garlic salt flavors the vegetables and pasta. The sausage helps keep your kids full for the night, but you don't have to include that ingredient if your family avoids meat.
2. Pulled Pork with Root Beer BBQ Sauce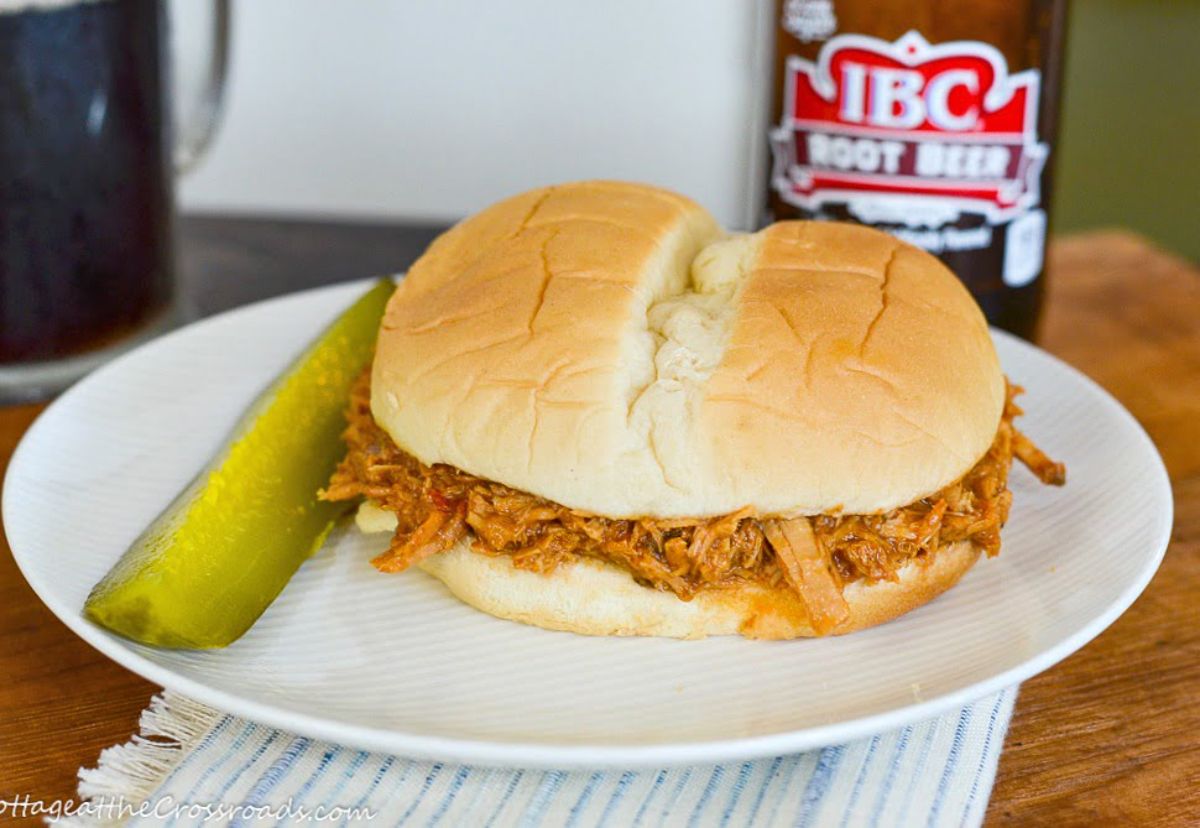 The slow cooker does most of the work in this pulled pork sandwich recipe. The chili powder adds a kick to the meat, while the root beer adds a sugary flair.
While the sauce has a lot of ingredients (such as ketchup, brown sugar, and orange juice), you may have them already in your kitchen. Serve the pork on hamburger buns, and watch your kids gobble them up!
3. Meatloaf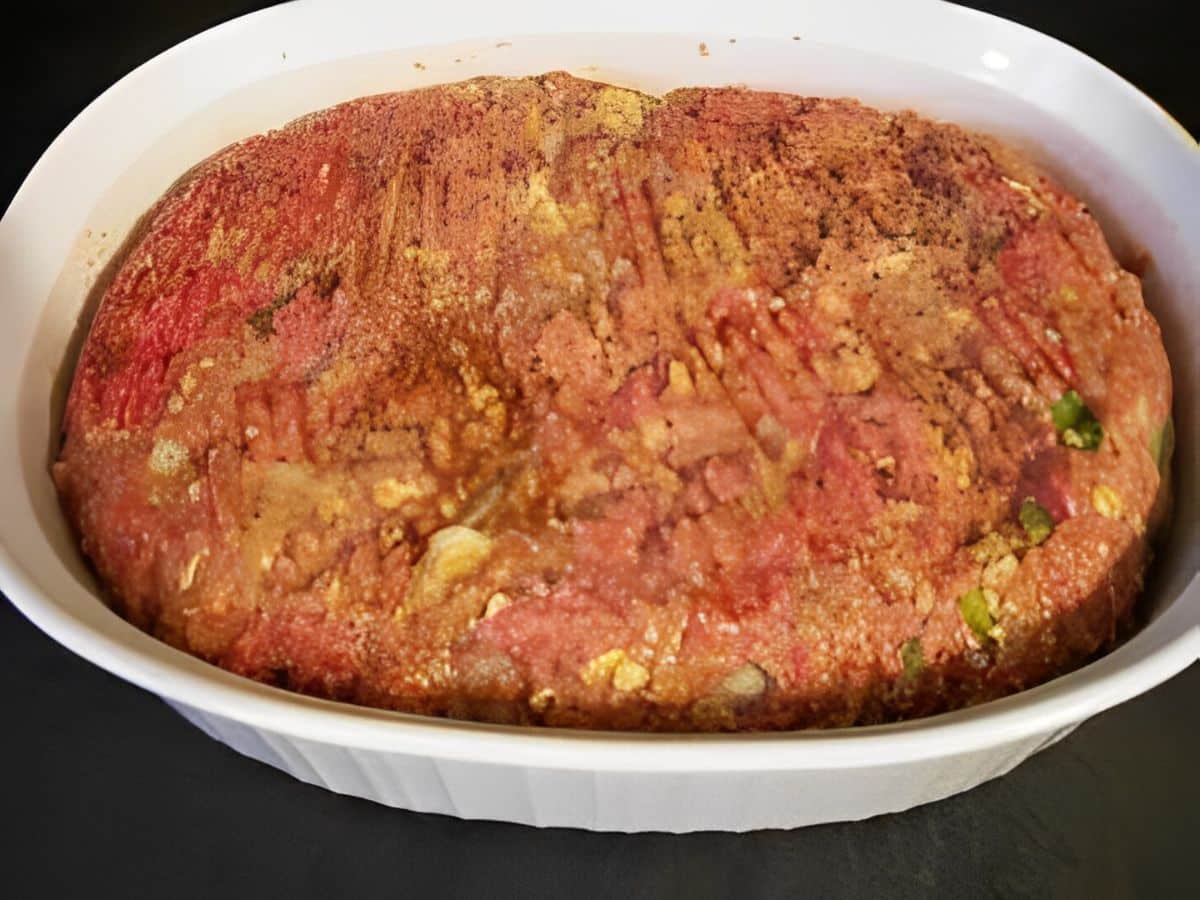 Meatloaf gets a bad rap, but it's a delicious dish your children will love once they try it. The onion soup mix and veggies provide more ground meat flavor, and the oats contribute to the heartiness.
The cream of mushroom soup is a unique twist on this classic recipe. Straightforward and mouthwatering, you can mix up a meaty dish and let the oven do the rest while you take care of other important tasks.
4. Roasted Balsamic Cherry Tomatoes with Angel Hair Pasta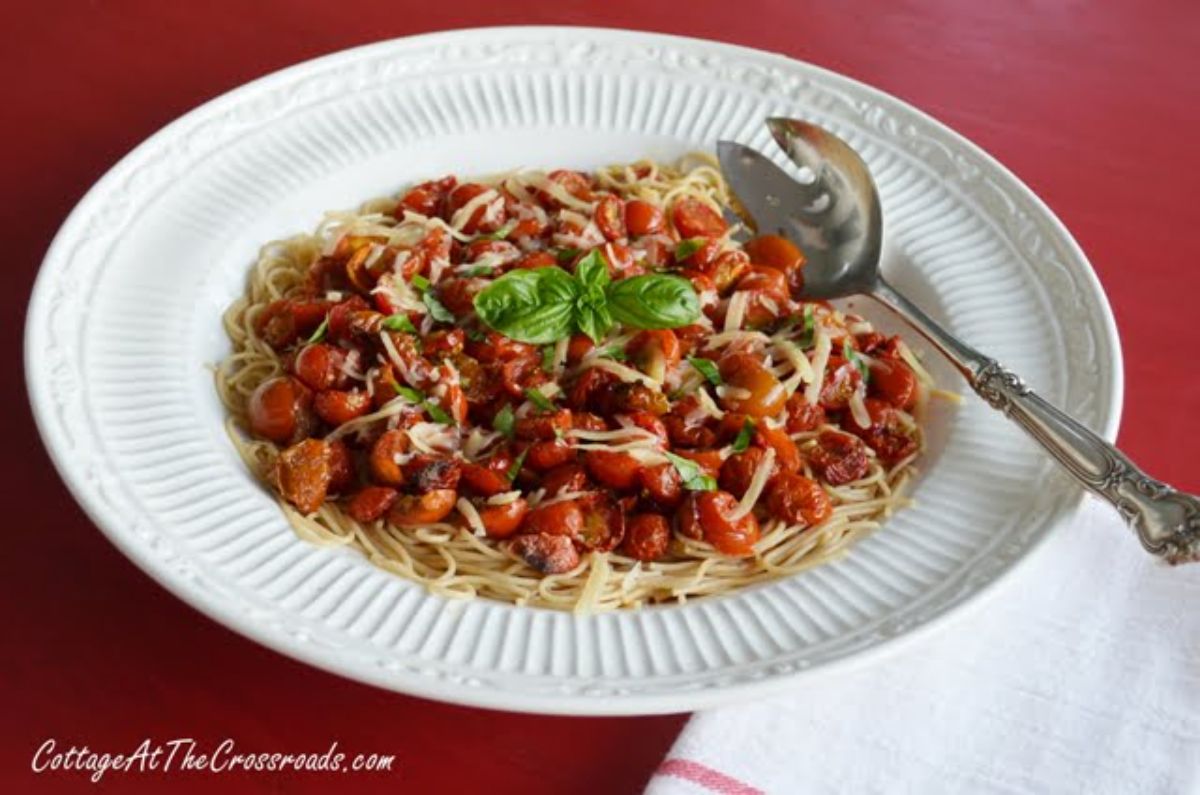 Cherry tomatoes are sweet and perfect for pasta sauce. This recipe is scrumptious and effortless and will please the whole family.
The recipe calls for two garlic cloves, but feel free to throw in a couple extra if you want more of that recognizable piquancy. Basil and oregano contribute to the Italian vibes of this dish. You can serve the pasta with a protein or go vegetarian.
5. Parmesan Crusted Chicken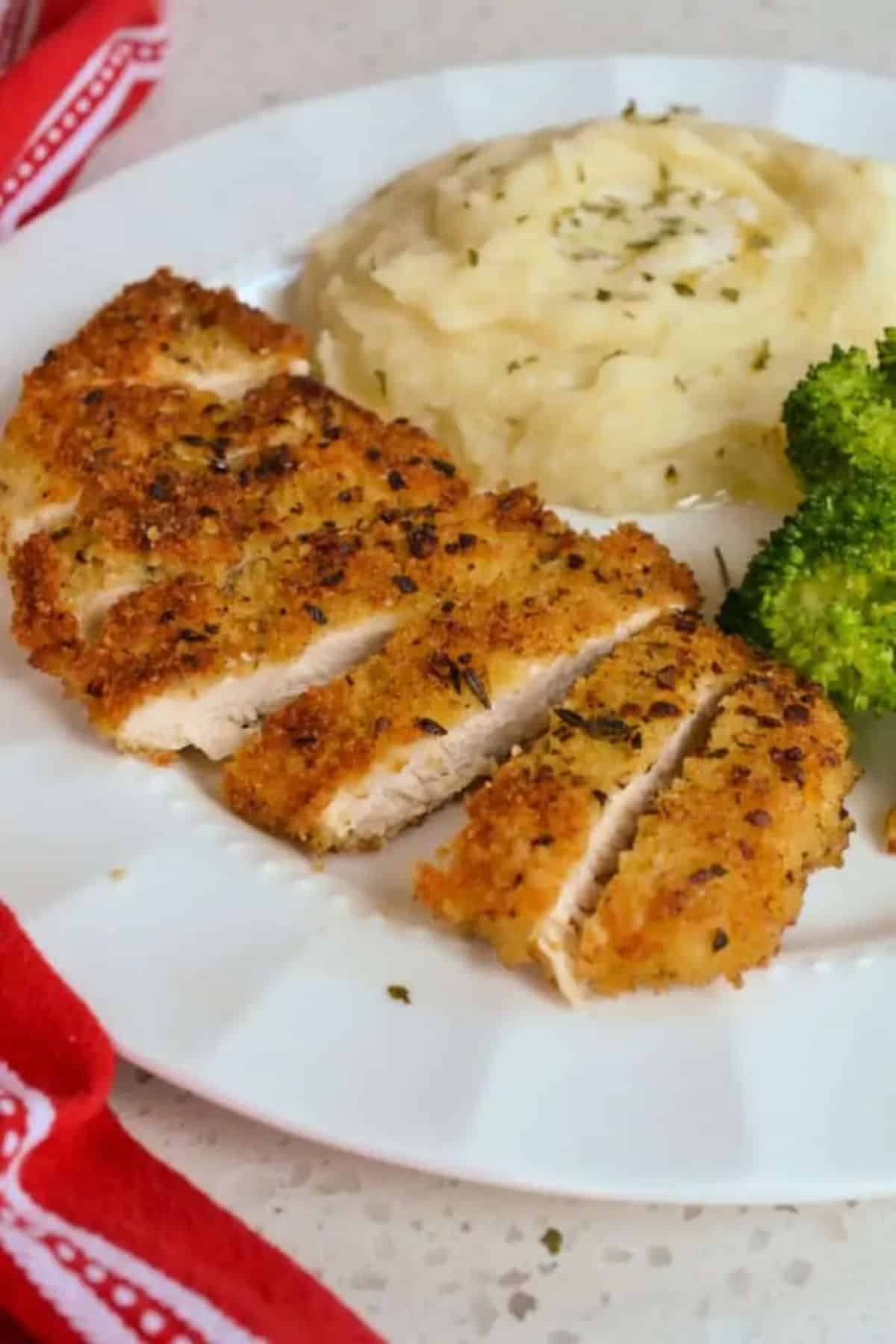 The parmesan cheese forms a finger-licking outer texture to the juicy chicken, guaranteed to satisfy everyone at the dinner table.
Breadcrumbs and butter turn the chicken into a beautiful, crunchy brown after sauteing it in the pan. Italian seasoning brings more herbs and spices to the dish.
Get your kids to help by dunking and dredging the chicken in all its goodies. Cooking is a skill they need in life, too!
6. Corn Dog Casserole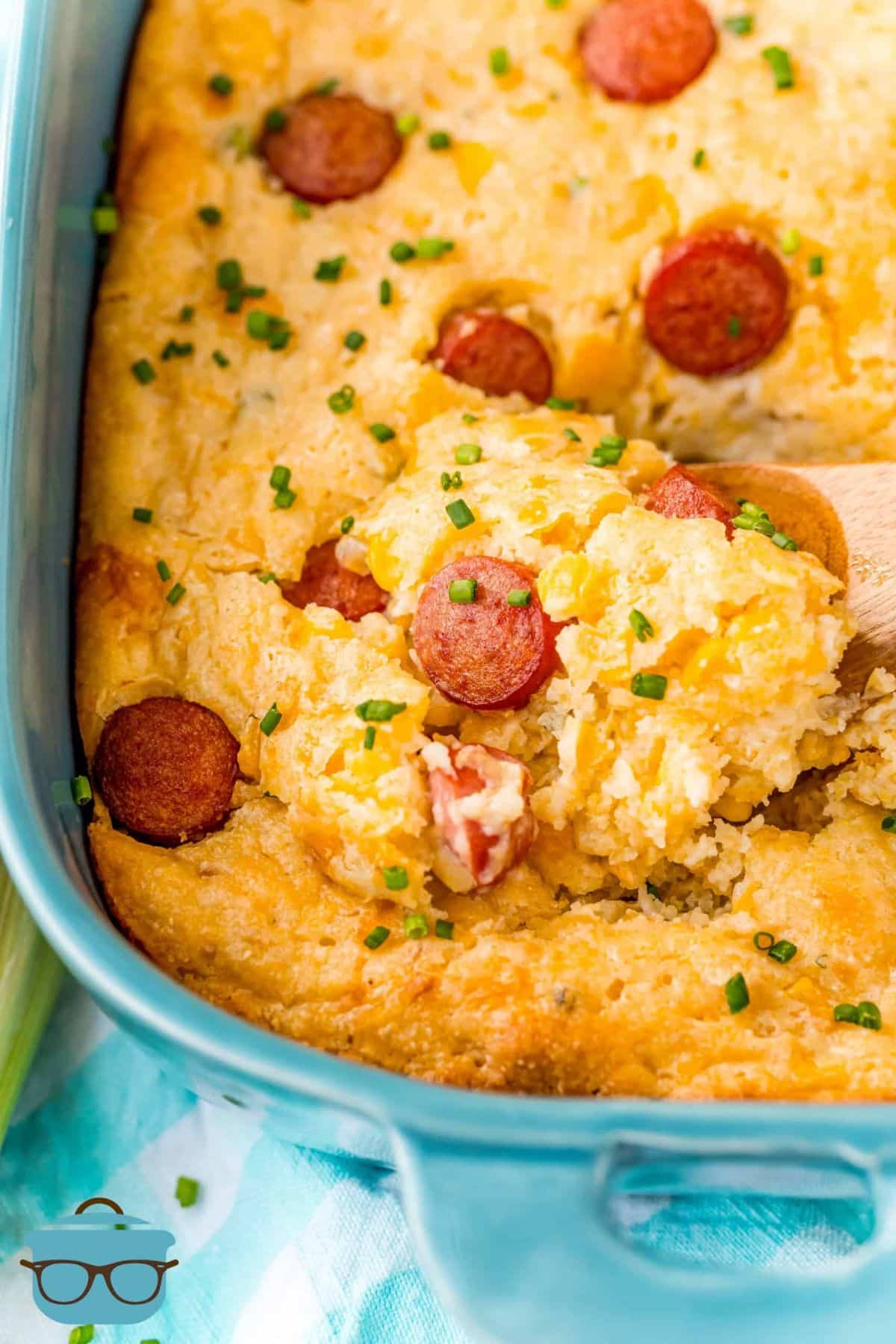 Who doesn't love a good old-fashioned corn dog? This corn dog casserole brings the state fair to your home. Include cream style and regular corn for sweetness. Also, the Jiffy corn muffin mix shortens your time in the kitchen after a long day.
The richness of the butter, sour cream, and cheese contrasts with the salty hot dogs. Another plus is this recipe only calls for one pan, which means fewer dishes for you.
7. Chicken Enchiladas
You can whip up these chicken enchiladas in under an hour with savory and delectable ingredients that don't cost an arm and a leg. Cream and regular cheese combine with green chiles, seasonings, and chicken to make a filling dinner.
If you have a big family, this recipe will curb all their appetites, and the good news is if you have a small family, you can save the leftovers for another day.
8. Cheeseburger Macaroni Skillet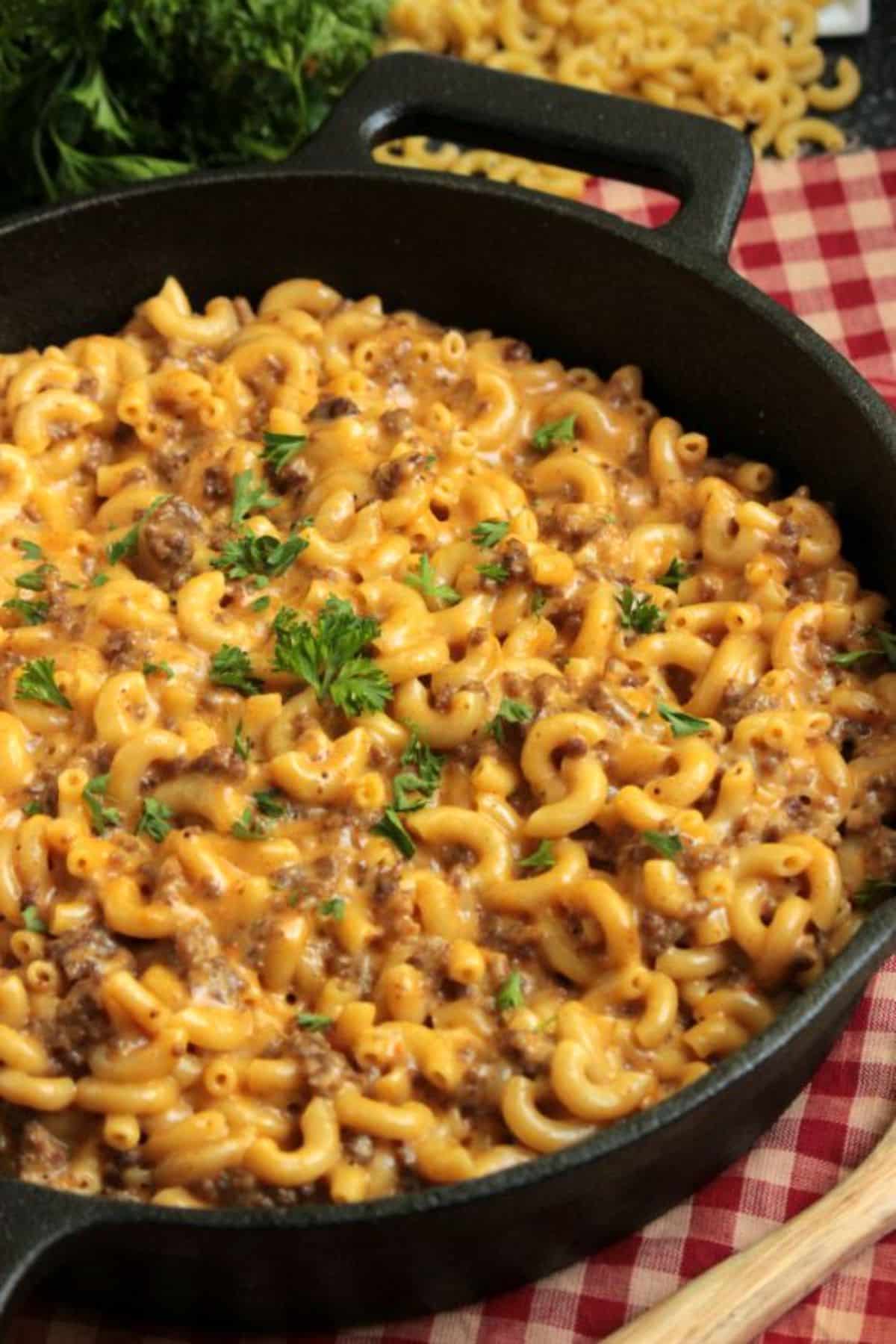 We couldn't make this list without including mac n' cheese. Inexpensive and a snap to make when you're in a pinch, this cheeseburger macaroni skillet is wonderful.
Tossing in some tomato paste will bring a bit of acidity and thicken the dish. You'll want to keep this beefy and cheesy recipe handy. Your kids will ask for it again.
9. Pepperoni Pizza Grilled Cheese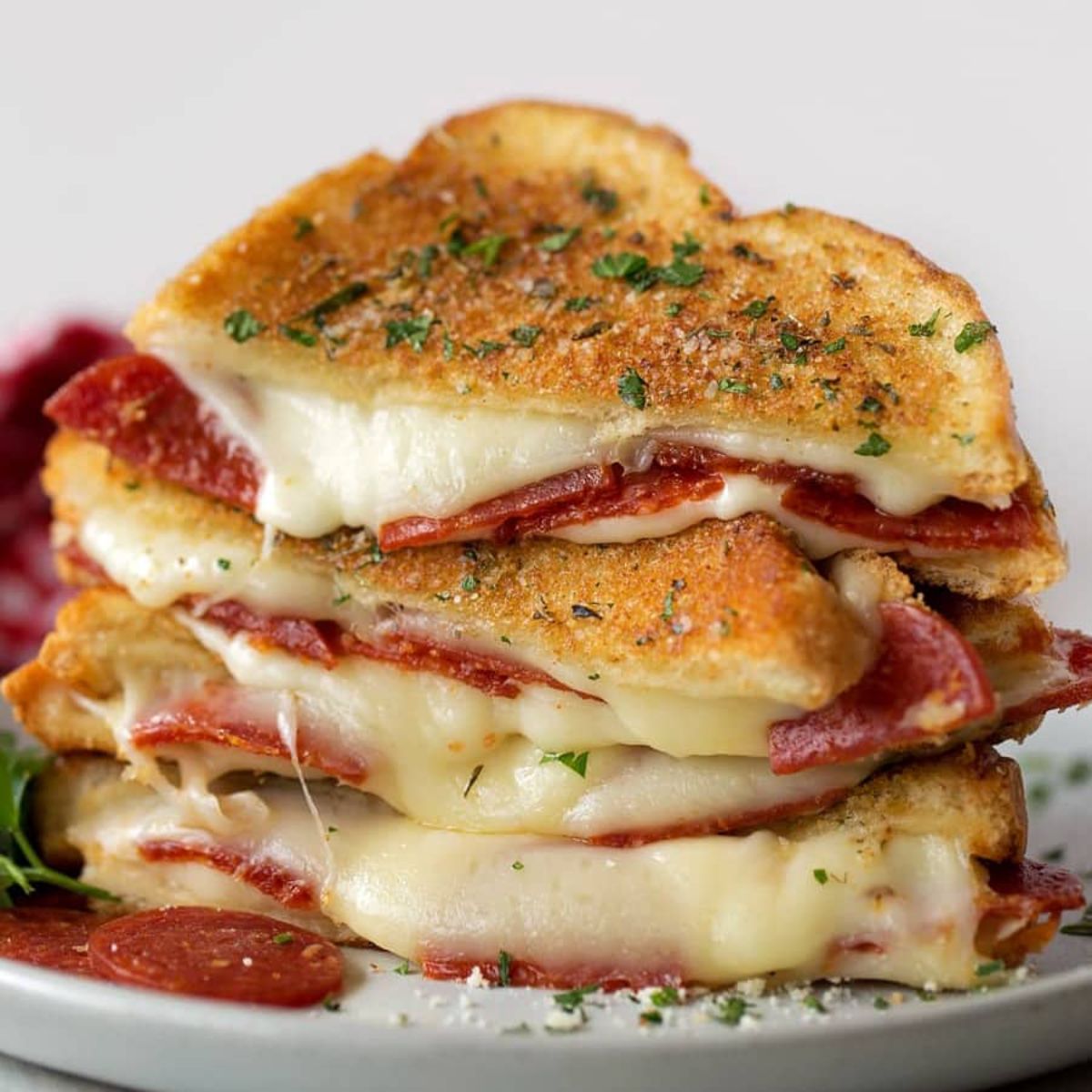 Pizza plus grilled cheese? Who would want to miss out on that? Those two foods are the best combo when you want something simple without worrying about picking up a pie after work.
The pepperoni tastes great with garlic, parsley, and Italian seasoning. Pick your most-liked bread, and your family will love this yummy meal that's surprisingly hearty.
10. Cream Cheese and Chicken Taquitos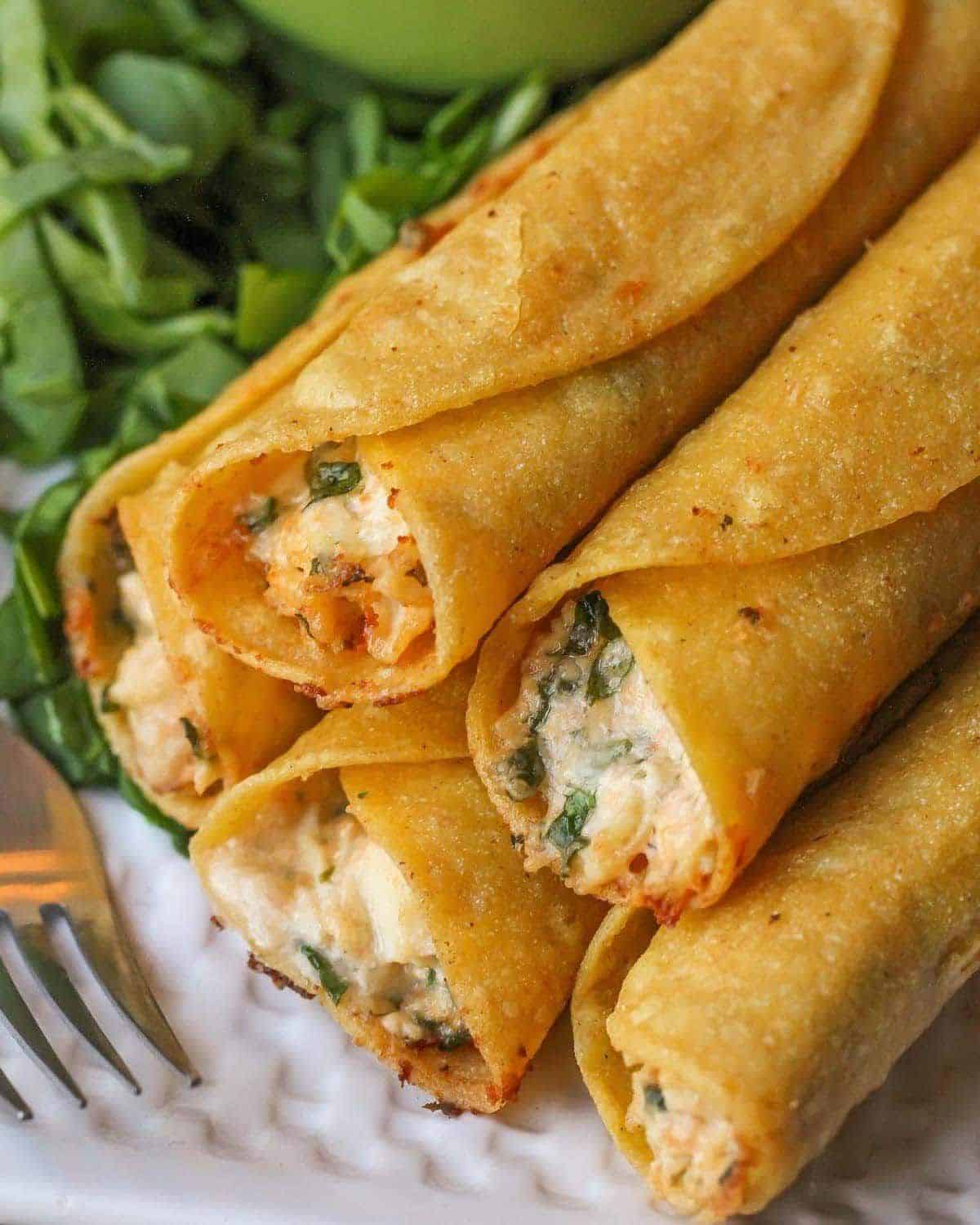 Another quick Mexican dish for packed weekdays, these taquitos have the perfect amount of spice and cream from the salsa and cheese.
Spinach includes several health benefits, so you'll feel good about serving your kids something nutritious and delicious. Top with lettuce, tomatoes, sour cream, or Pico de Gallo, and serve with no sweat.
11. Barbecue Beef Pie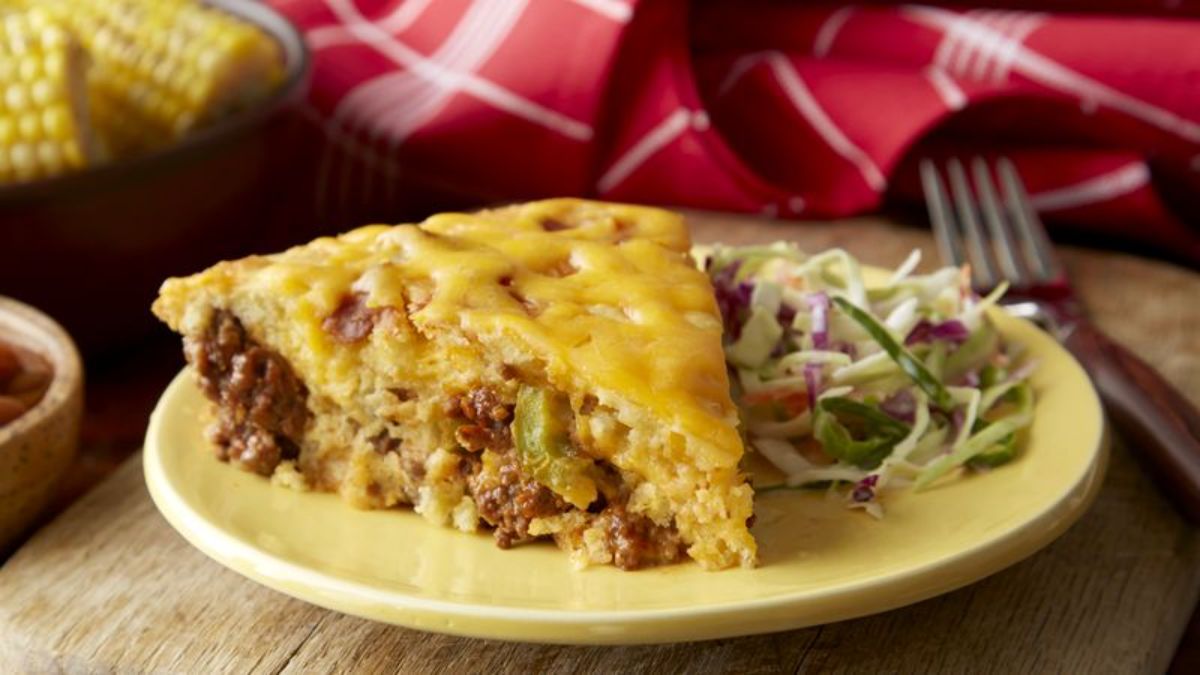 This barbecue beef pie is great if you're in a hurry to make a good dinner by using Bisquick mix. The onion and bell pepper cuts through the fatty ground beef, and the barbecue sauce brings a tangy and sweet taste to the plate.
The ingredients come together for an amazingly stuffed and savory dish that only takes an hour of your time.
12. Chicken Pot Pie Turnovers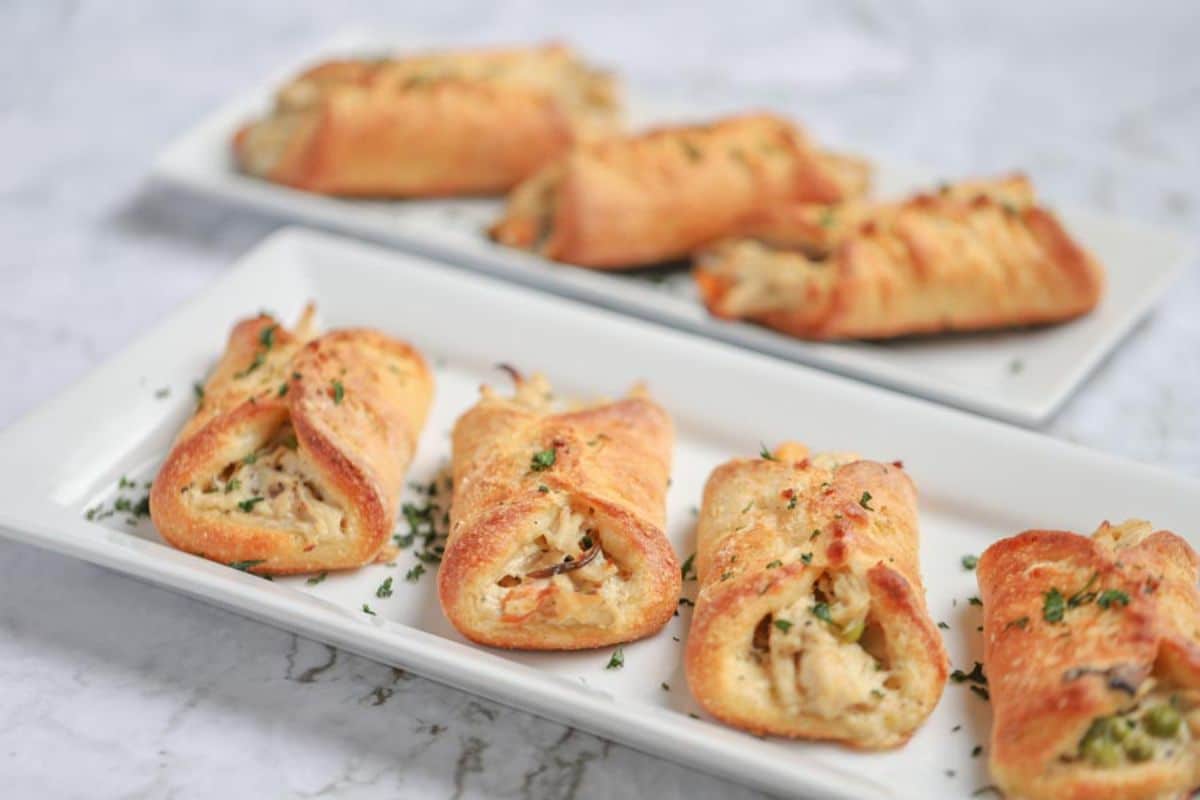 A chicken pot pie sounds intimidating, but this recipe makes it easy to throw together in under twenty minutes. Even though the ingredient list is lengthy, you can pick up the veggies, seasonings, and baking essentials at the grocery store on the way home.
You'll love how everything works together to make a memorable dinner. After sauteing and prepping, let the oven do the work, and enjoy several golden-brown, warm, and rich turnovers.
13. Slow Cooker Honey Garlic Chicken and Veggies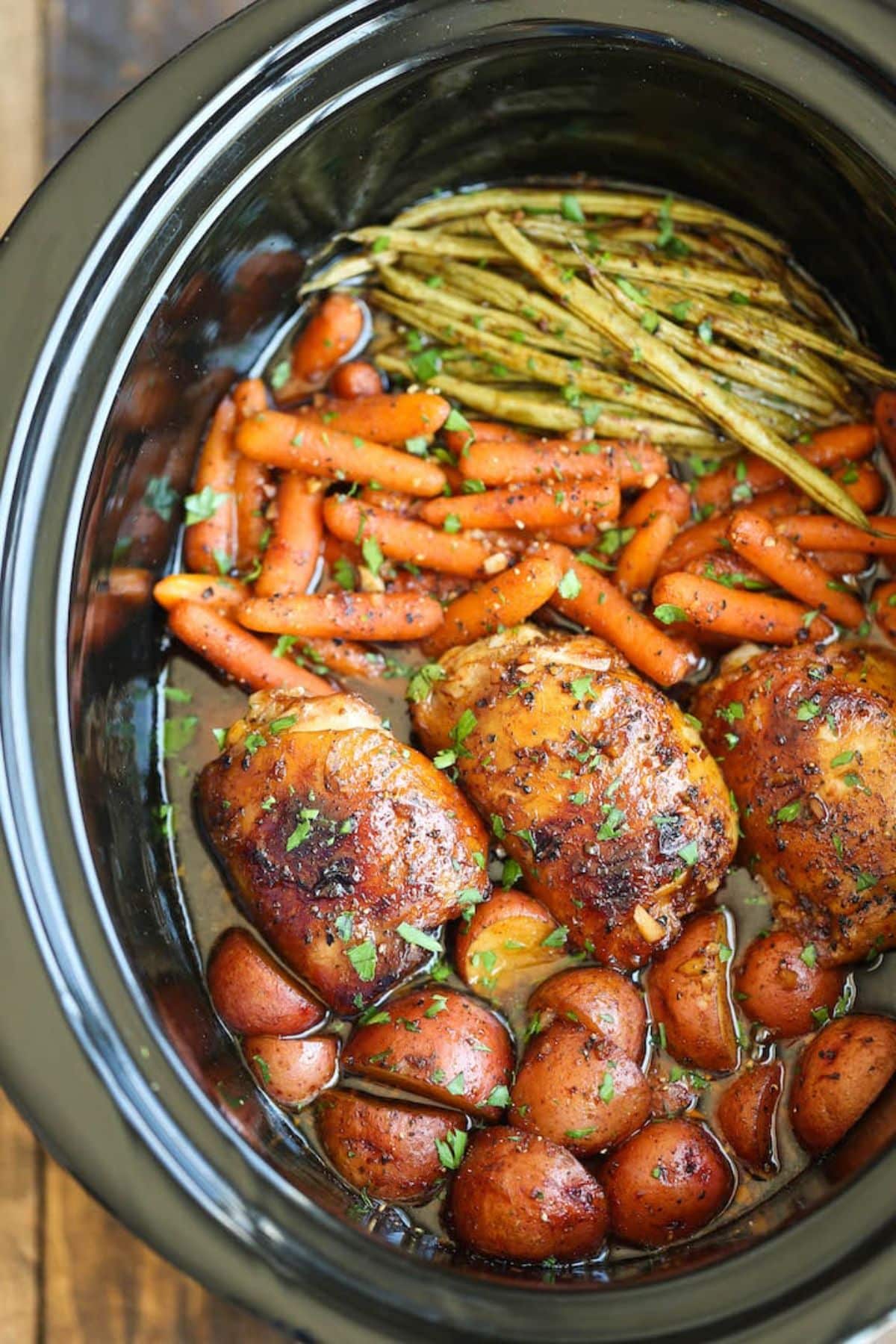 Do you struggle with getting your kids to eat their veggies? Then, this recipe is for you, and you can get them to consume various healthy foods, including chicken, carrots, green beans, and red potatoes, to grow big and strong.
The ketchup, soy sauce, and honey make an appetizing glaze combined with herbs for freshness. Crockpot recipes are blessings in disguise. After you prep, leave the machine to do the hard cooking, and go about your day.
14. Cheesy Pepperoni Pizza Sticks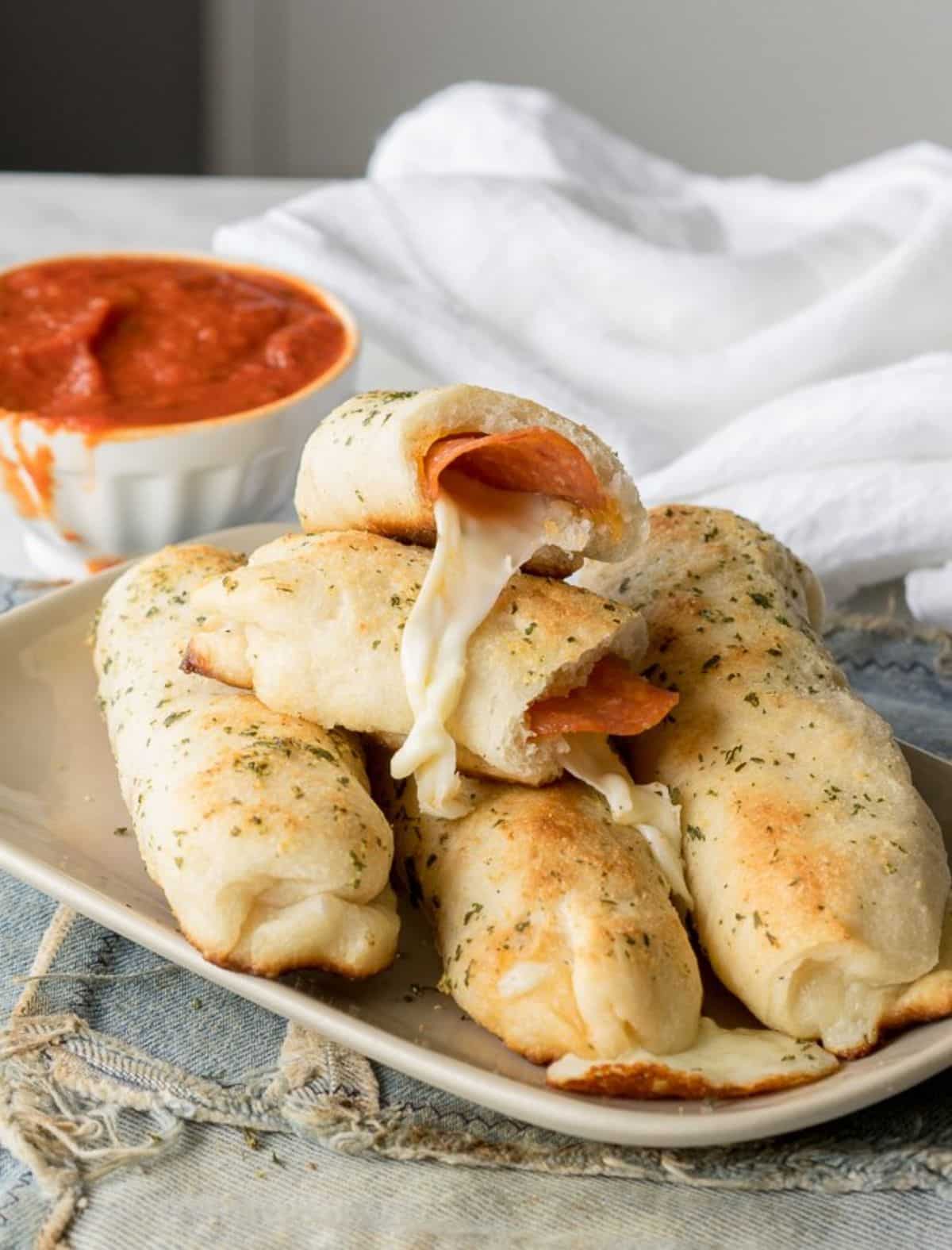 We hope you're not sick of our pizza-inspired suggestions. These cheesy sticks are quick and especially great if you need to get going to an evening activity but are starving from a long day.
Pepperoni, cheese, garlic, and Pillsbury Pizza Crust are the main stars of this dish. Who could say no? Dip them in marinara sauce and call it a day as you munch on a few addictive pizza sticks.
15. Chicken Burrito Casserole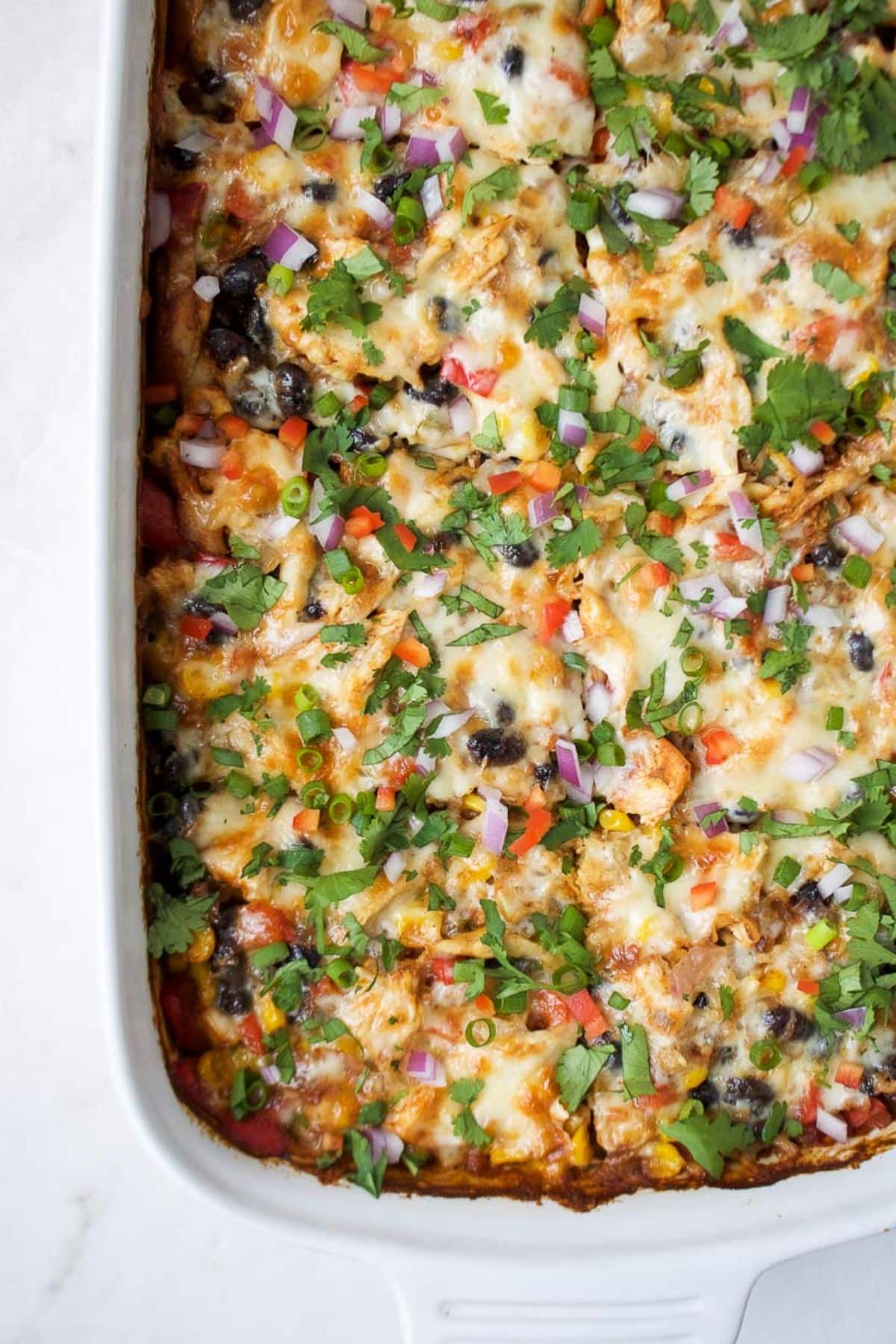 This gluten-free casserole is ideal for sensitive eaters and those with a little bit more time in the evening. You need several ingredients, but you won't be disappointed after making this casserole.
The vegetables bring out color and brightness to go with the chicken. This recipe hones in on classic, spicy Mexican-inspired flavors that will fulfill your family.
16. Spinach Quesadillas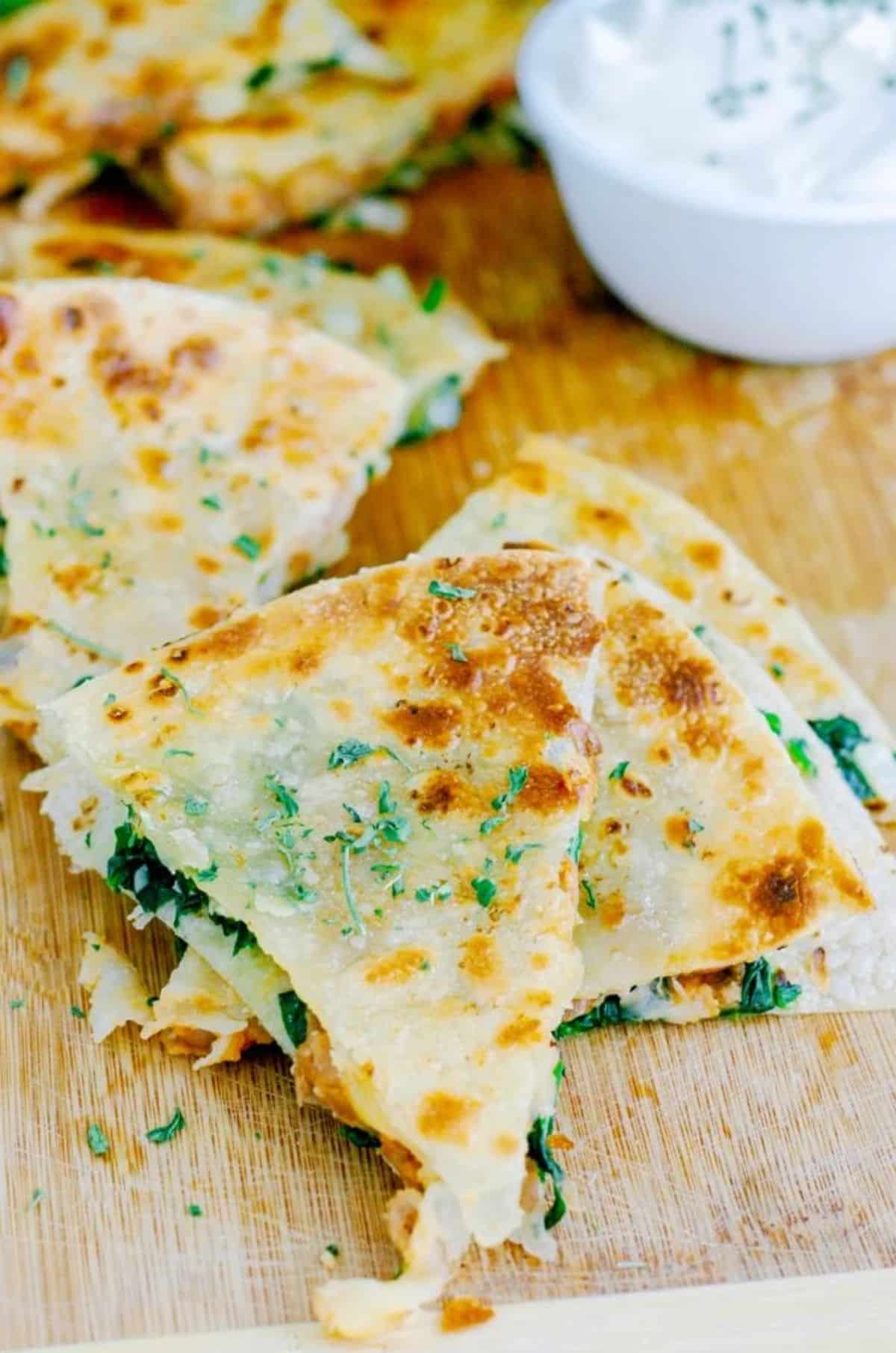 If you have kids that avoid meat, these vegetarian quesadillas will be their next favorite thing. They can top them with various condiments like sour cream, salsa, or guacamole.
Just because some choose meatless for personal or health reasons doesn't mean they can't eat heartily. The beans, veggies, and cheese can please them for the night, and they'll probably want these quesadillas again by the end of the week.
17. One Pan Taco Skillet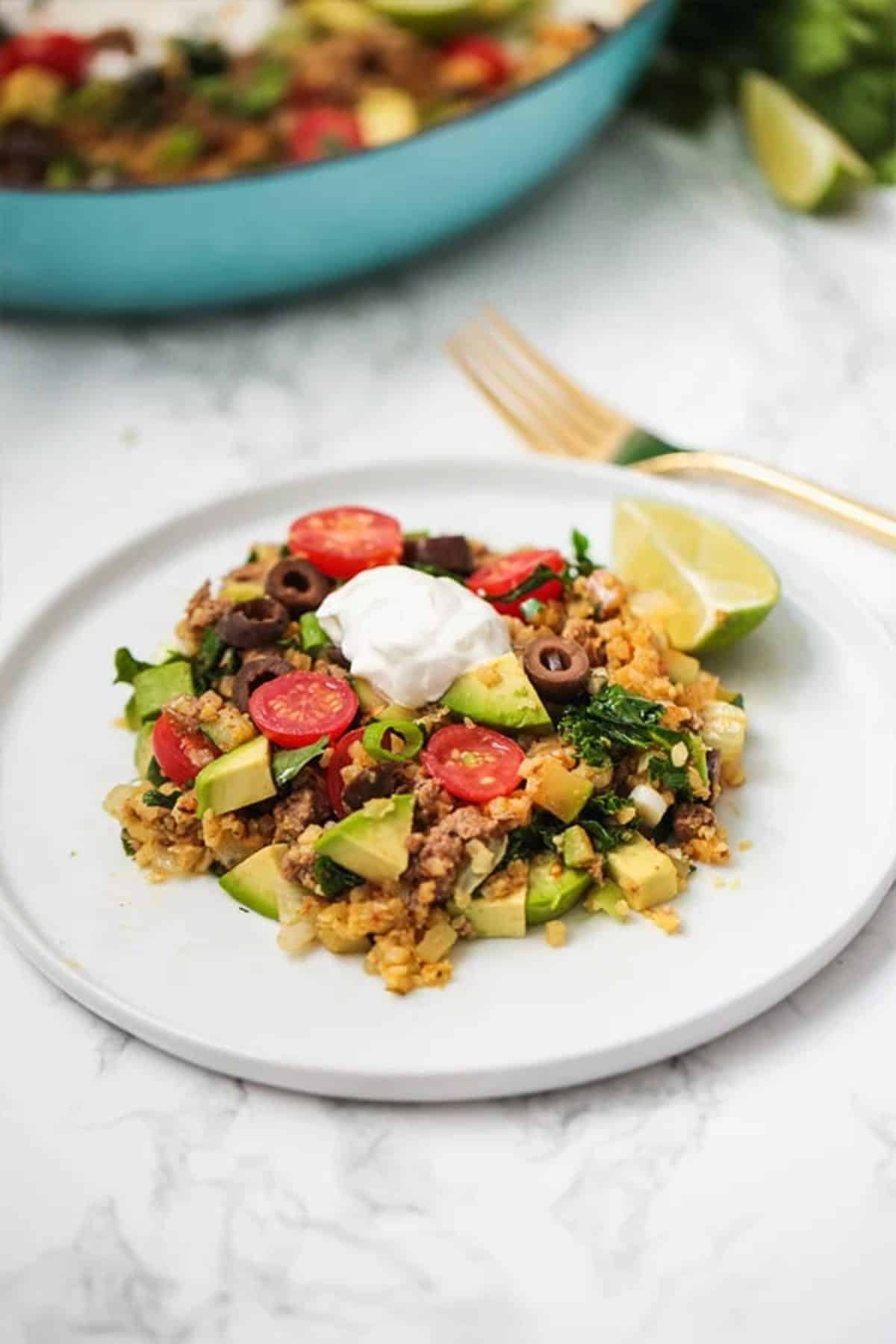 Instant Pot recipes are fantastic with a no-hassle clean-up. This taco skillet is a convenient dish filled with hearty ingredients like ground beef and avocado.
Cilantro, garlic, onion, and other fresh produce, like tomatoes and olives, gives additional texture and taste to the skillet.
You can eat in less than half an hour, and your family will appreciate you for making such a delicious meal with tangs from the lime juice and heat from the chili powder.
18. Beef Stroganoff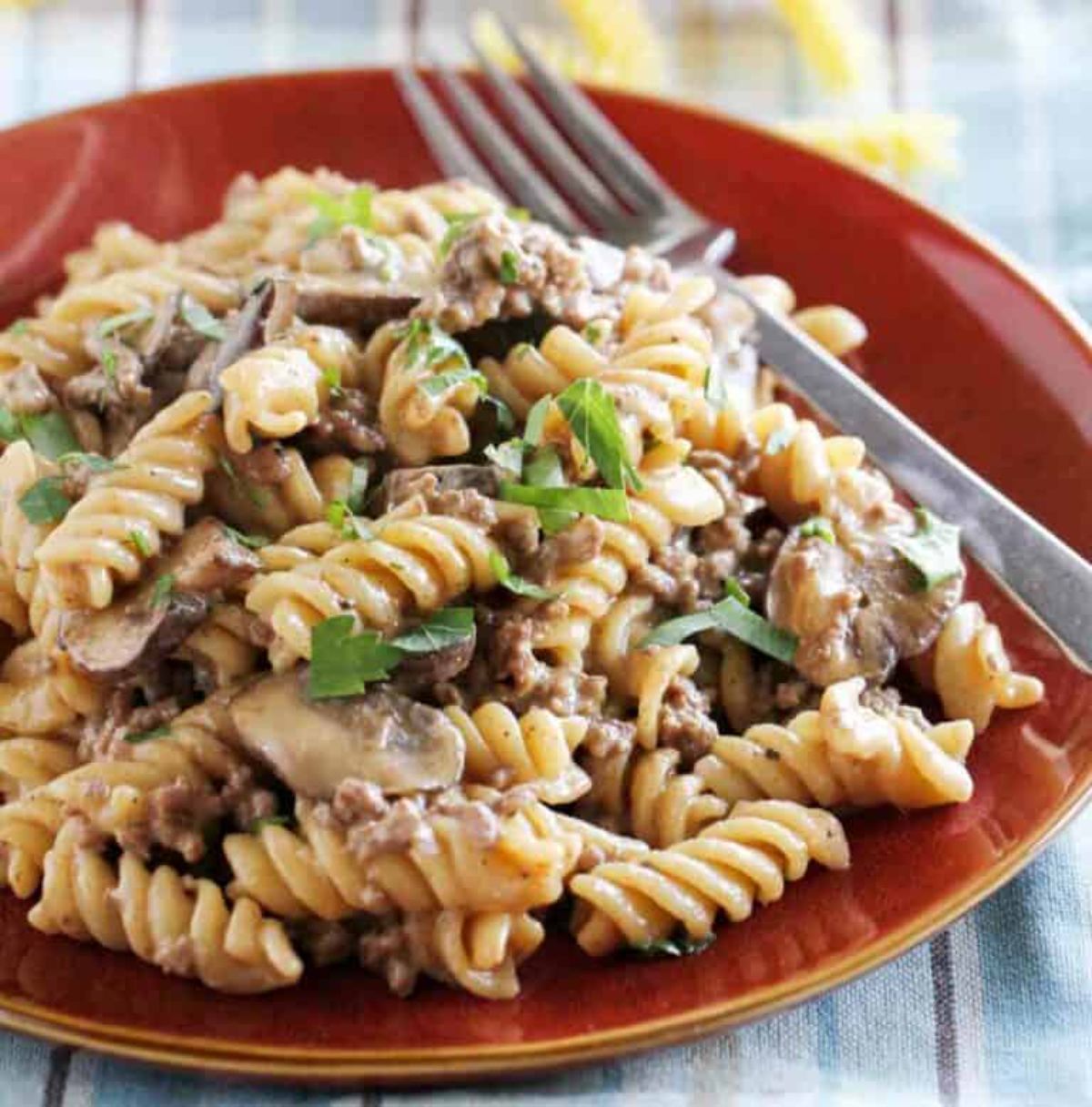 This dish only uses one pot and requires some slicing, dicing, and boiling for a meal that takes less than an hour. The mushrooms combine with the ground beef for a satisfying dinner, and the seasonings bring out the underlying tones of the pasta.
Spoon out a dollop of sour cream once done cooking for more tart creaminess. Even if you don't have energy after a long day, you can make a comforting dinner.
19. Grilled Mozzarella Sandwiches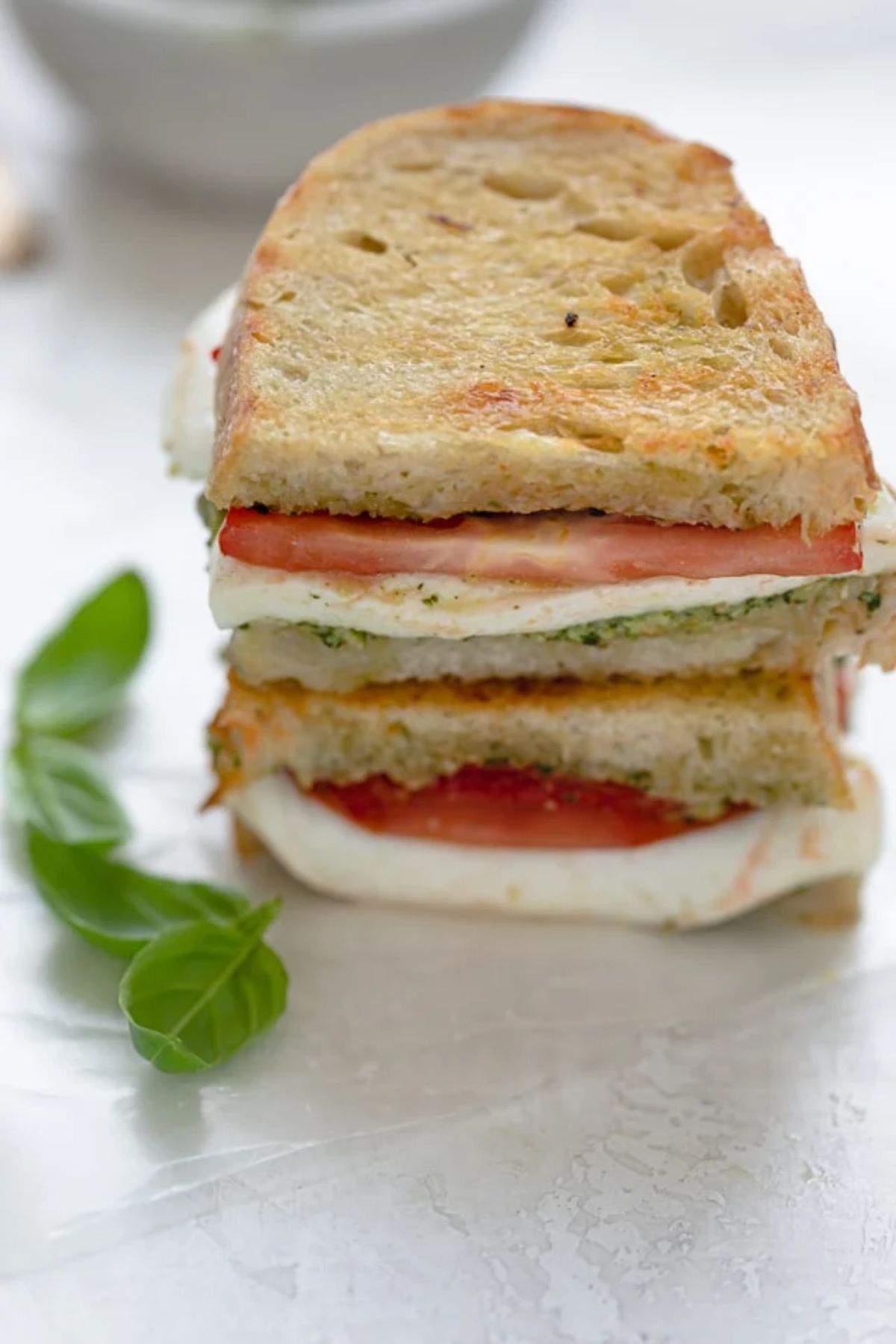 Tomatoes and pesto bring out the zing in these grilled sandwiches that only need a few steps and four ingredients if you want to omit the latter.
You can use sourdough or your preferred bread, and the mozzarella cheese complements the red peppers and tomatoes perfectly. With a toasting time of only two minutes, you can serve yourself and your hungry kids in no time.
20. Ravioli Casserole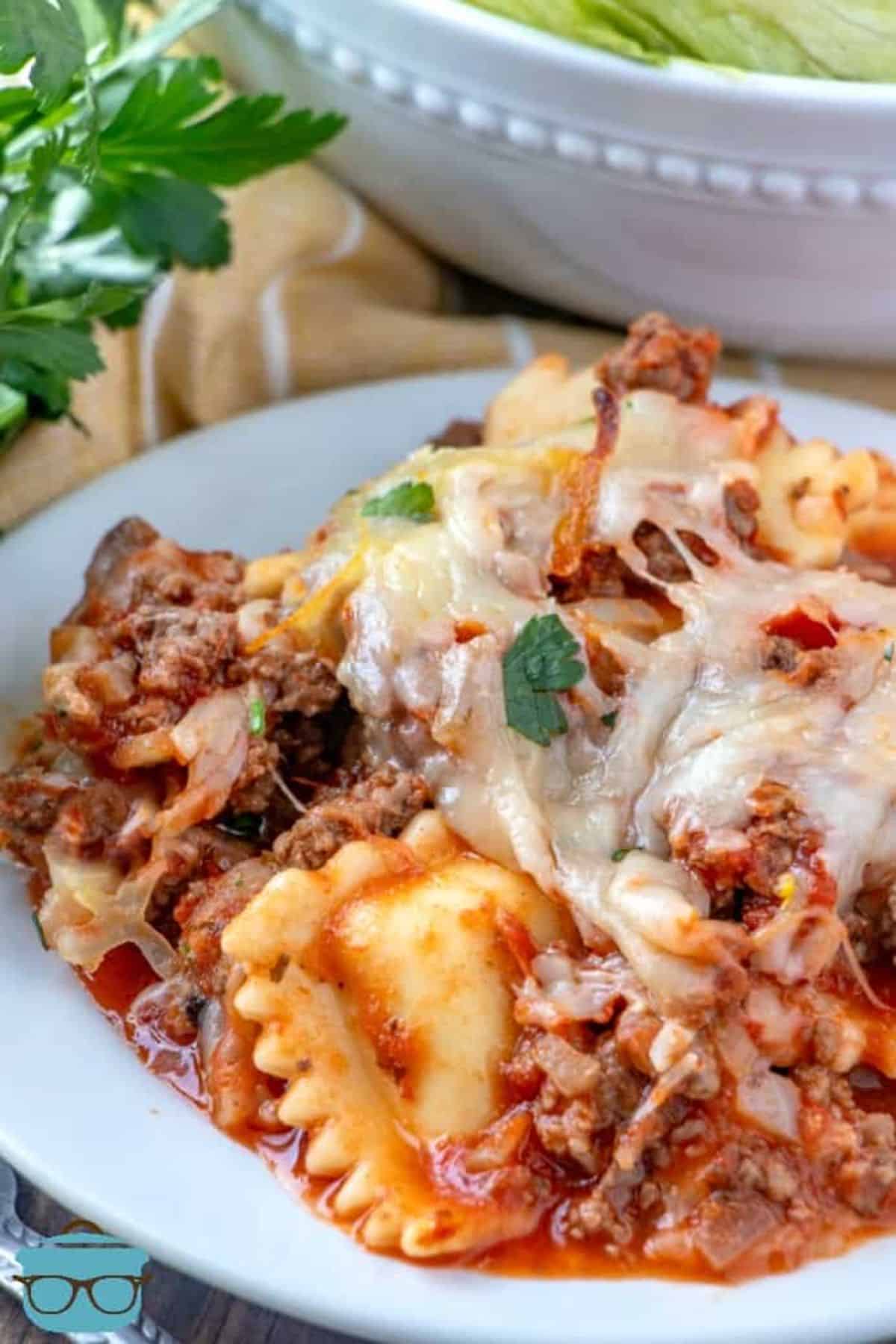 This cheesy, meaty, and saucy casserole gave Ravioli and lasagna a love child. You only need ground beef, an onion, pasta sauce, a package of ravioli, and more cheese to top.
Making lasagna from scratch can be a lot of work. This ravioli casserole is for you if you want to bypass all the cooking and baking time.
21. Ham and Cheese Sandwiches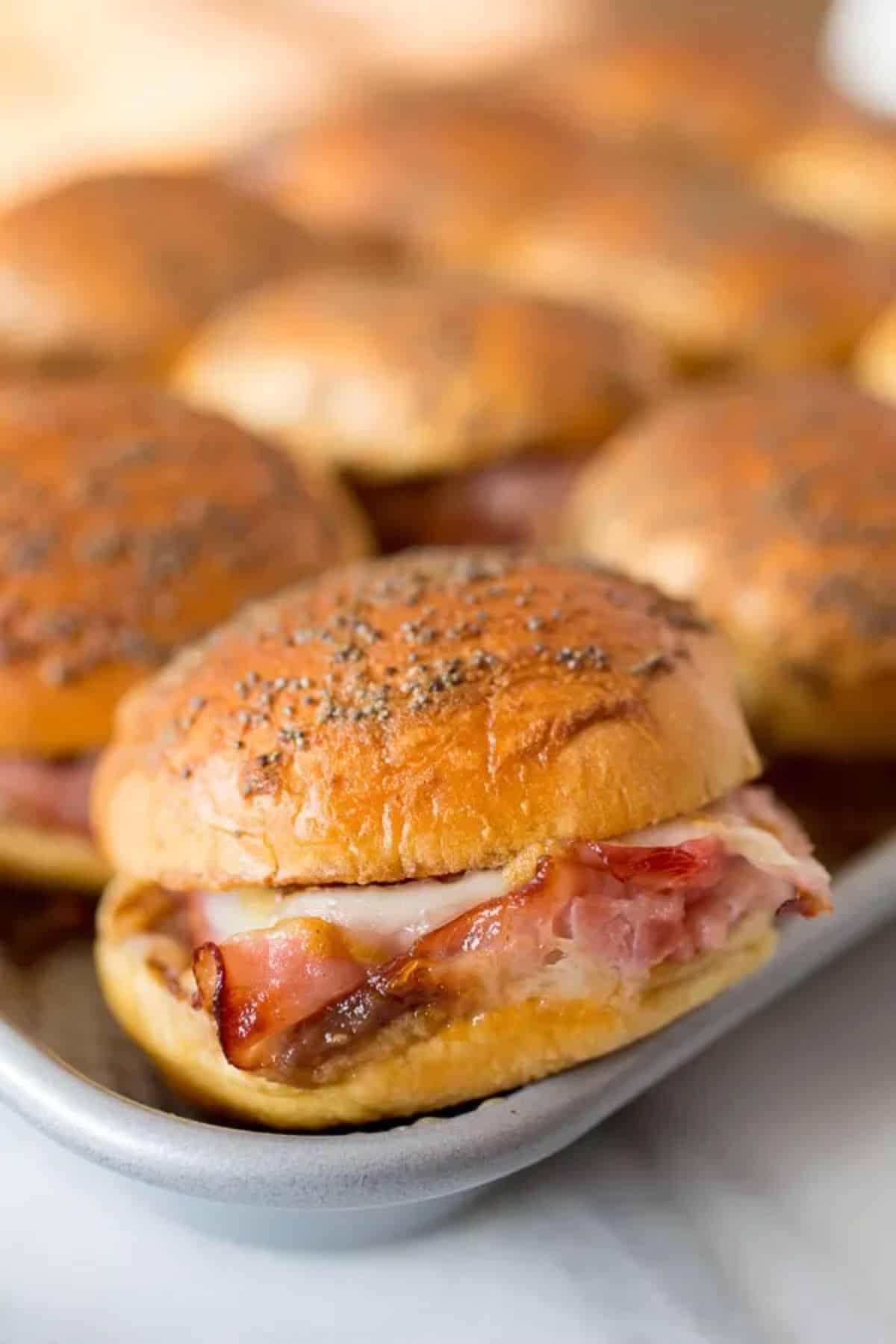 These simple baked sandwiches are tasty and filling with hardly any cooking. The apple butter splashes a hint of sweetness against the meat and Swiss cheese. Regular butter gives the buns a toasted and golden-brown appearance.
This recipe calls for mustard, but you don't have to include that condiment if your kids are particular about it. Pop the sandwiches in the oven to get the cheese gooey and irresistible. You could serve the sandwiches with a can of soup, too.
Conclusion
Don't be ashamed of being tired after working hard and tackling all the other responsibilities during the week. These lazy mom dinner ideas ensure you don't have to slave away in the kitchen to make good food for your family.
Go ahead, give them a try, and see what you think!