The keto diet is very popular and involves reducing or eliminating carbs from your meals. But that doesn't mean you have to deprive yourself. Because of its popularity, there are many substitutes for carbs, so you won't feel like you are missing out!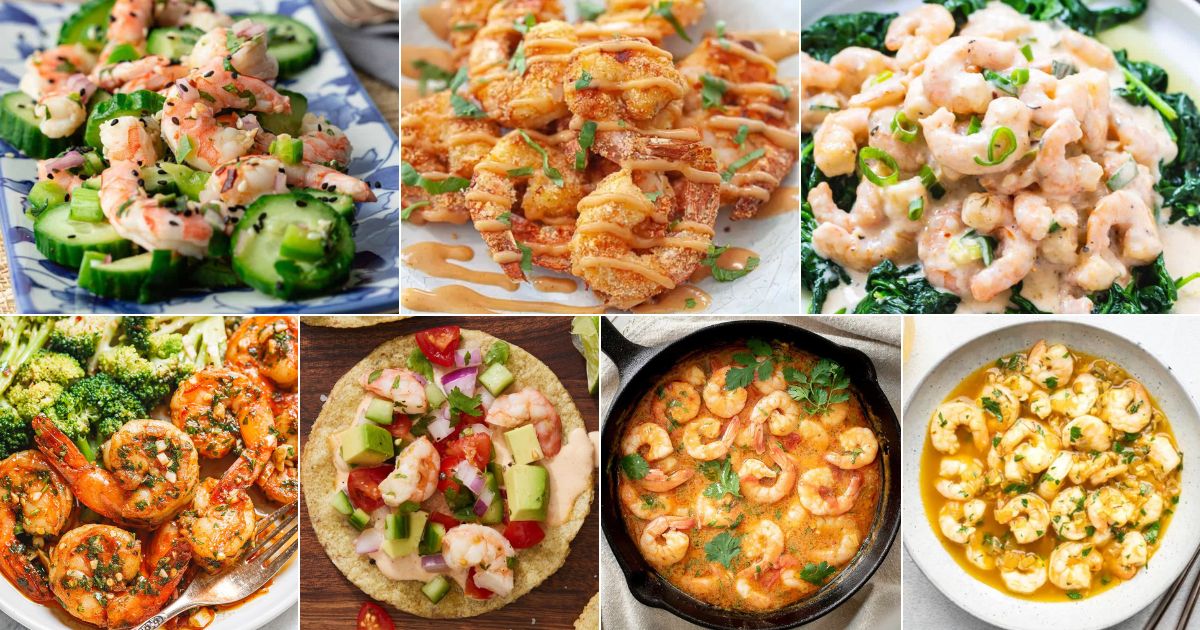 Try these shrimp recipes for your Keto diet for new meal ideas.
Contents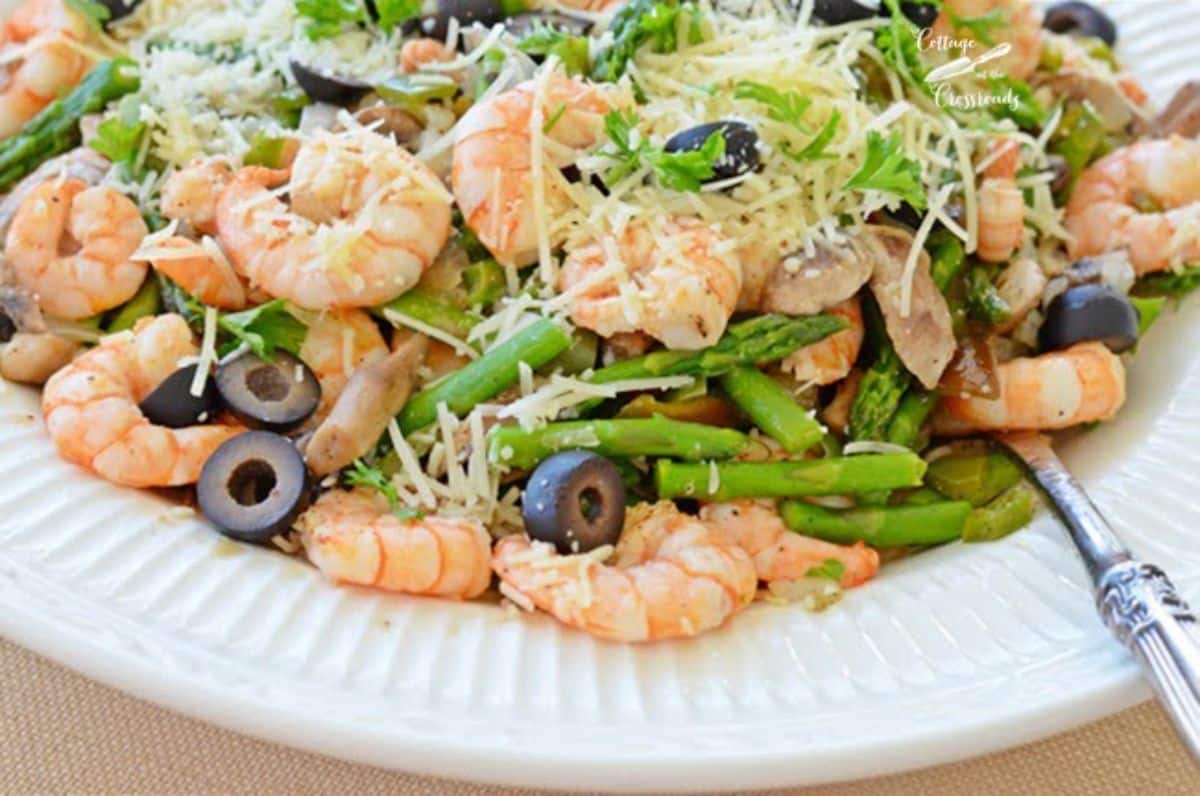 You can easily make this shrimp pasta a keto recipe by removing some of the pasta from this marinated shrimp dinner! We recommend substituting 'keto' pasta for regular pasta using mozzarella cheese and egg yolks. Or, you can substitute keto-friendly pasta in this recipe.
Combine the mozzarella and egg yolks to make keto pasta. Then you can begin to cook your shrimp. We recommend using fresh shrimp peeled and deveined. If you need frozen shrimp, you can do that too.
Season the shrimp using olive oil, onion, and peppers. Add the fresh mushrooms and butter to the pan to add even more flavor. Cook the shrimp for 10 minutes and top with cheese and parsley before serving!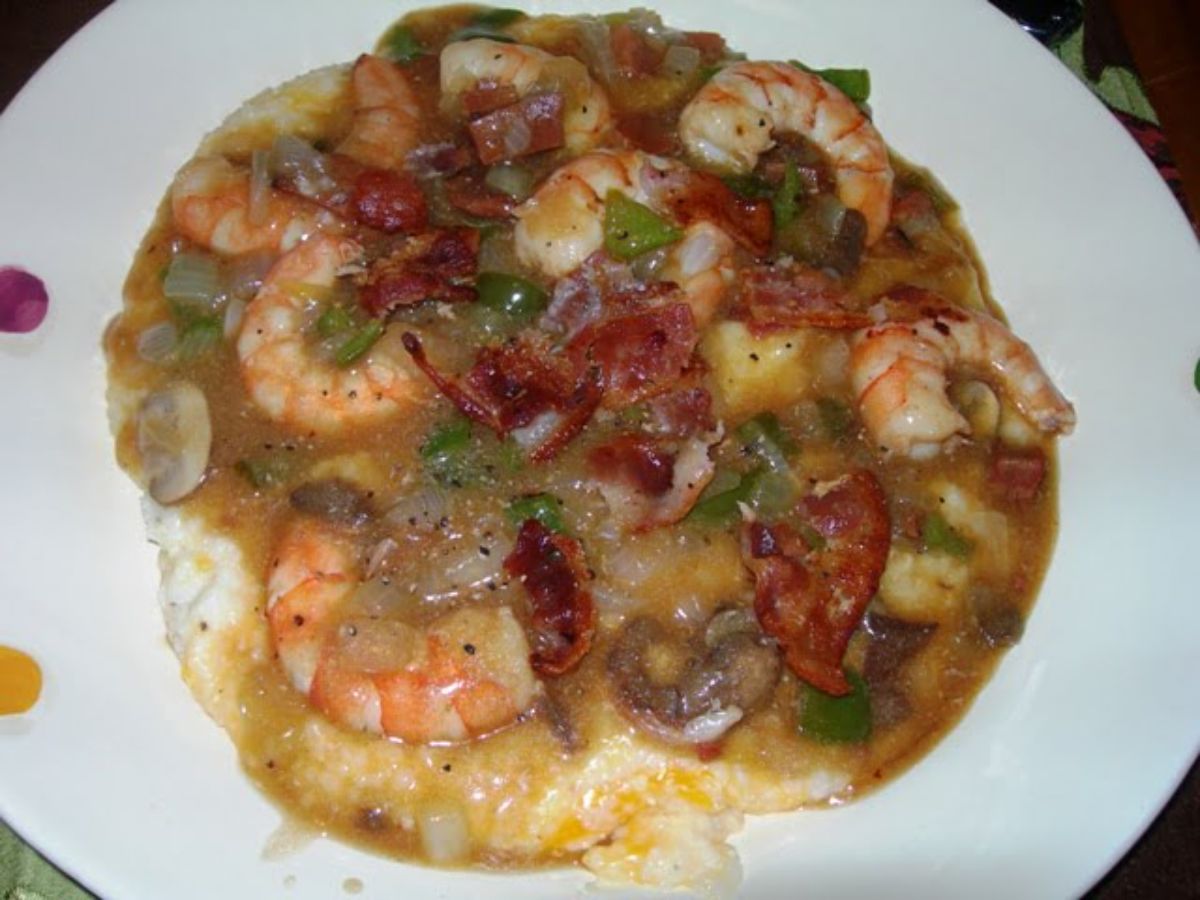 If you are eating a keto diet, you might be cutting back on carbs. We recommend substituting grits to reduce the carbohydrates in this meal. Substitute lupin meal, water, cream, and unsalted butter to make creamy and delicious grits without worrying about the carbs.
Then, make your shrimp by sauteing it in a pan with onion, green pepper, garlic, and butter. Then you are ready to serve!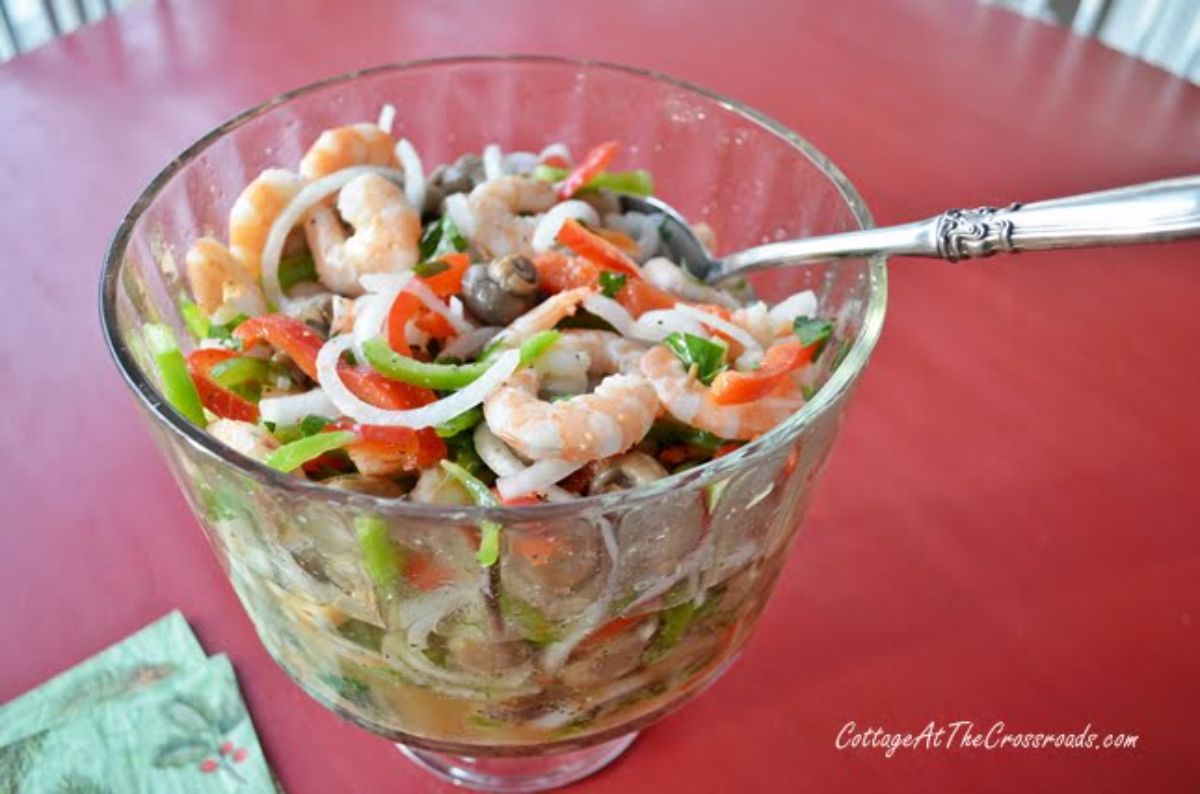 This easy keto recipe is great for those who want healthy and low-fat protein in the shrimp without worrying about extra carbs. We recommend using Italian dressing to pour over the top of the shrimp for an extra kick.
Use fresh seasonings, like parsley and pepper, to add even more flavor to the fresh shrimp. Finish the shrimp with parsley and Old Bay seasoning for the best results.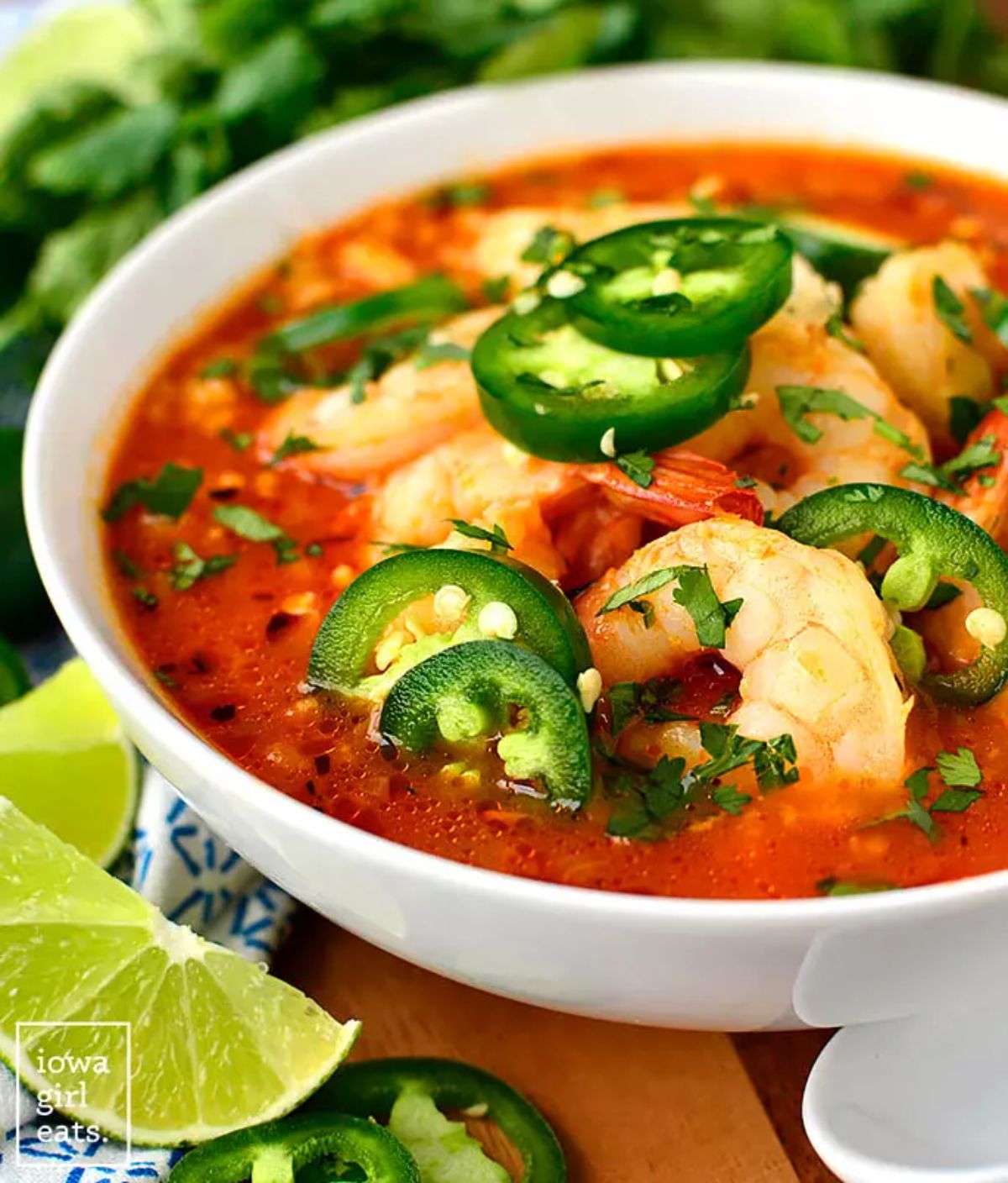 Add a bit of spice to this traditional shrimp soup to enjoy a fresh kick and spicy seasoning. We love using garlic, jalapenos, and red tomato to add a different flavor profile to the typical seafood soup.
Of course, you will need the typical soup ingredients and tons of seasonings, like dried oregano, dried thyme, white pepper, limes, and cilantro. Also, gather ¾ pounds of jumbo shrimp to add to this spicy and sweet soup for the ideal healthy dinner.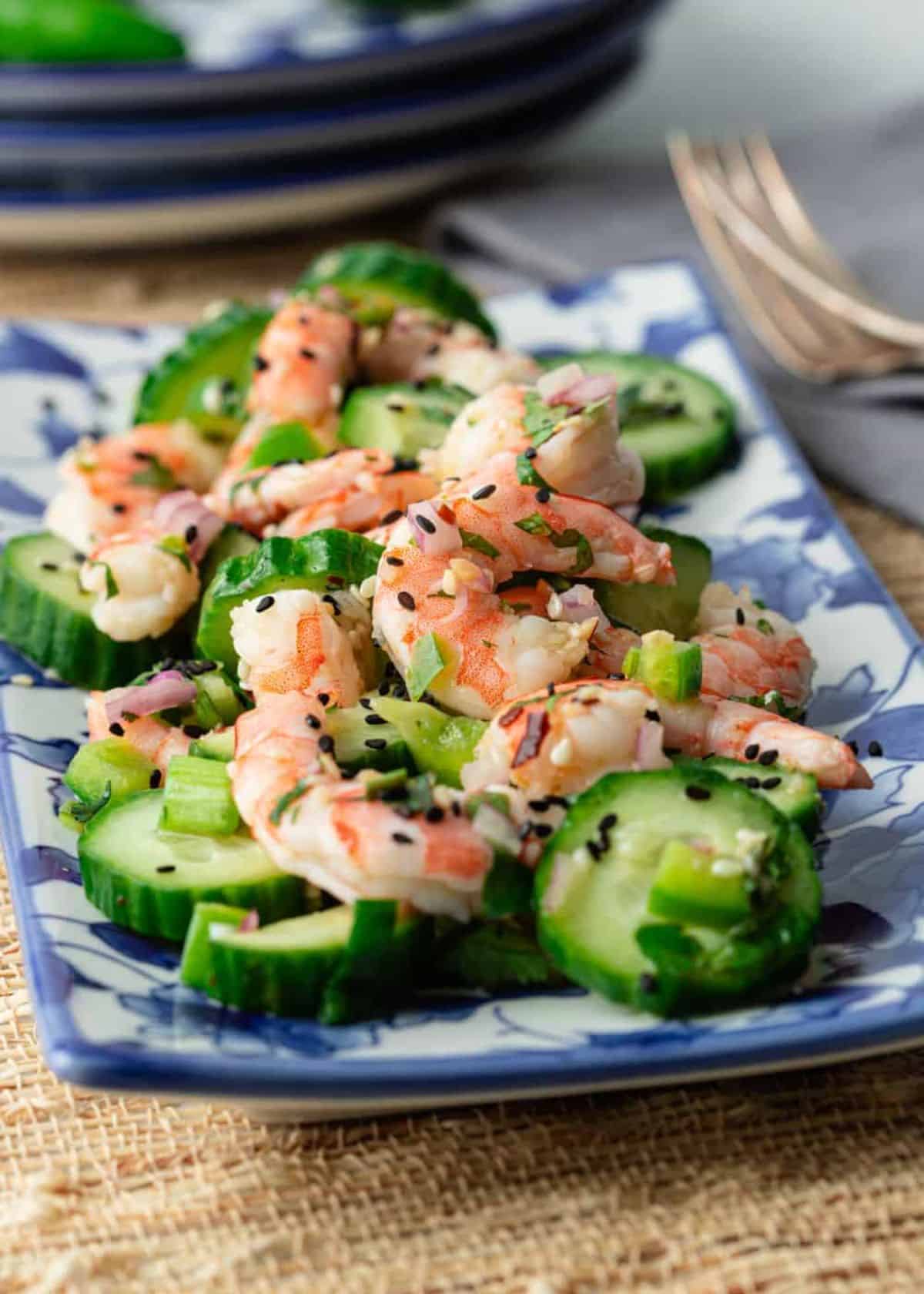 Shrimp cucumber salad, or Sunomono salad, is a keto, fresh, healthy, and sour cucumber side dish that is great for the hot summer months. We love this recipe due to the ample vegetables and quick prep time.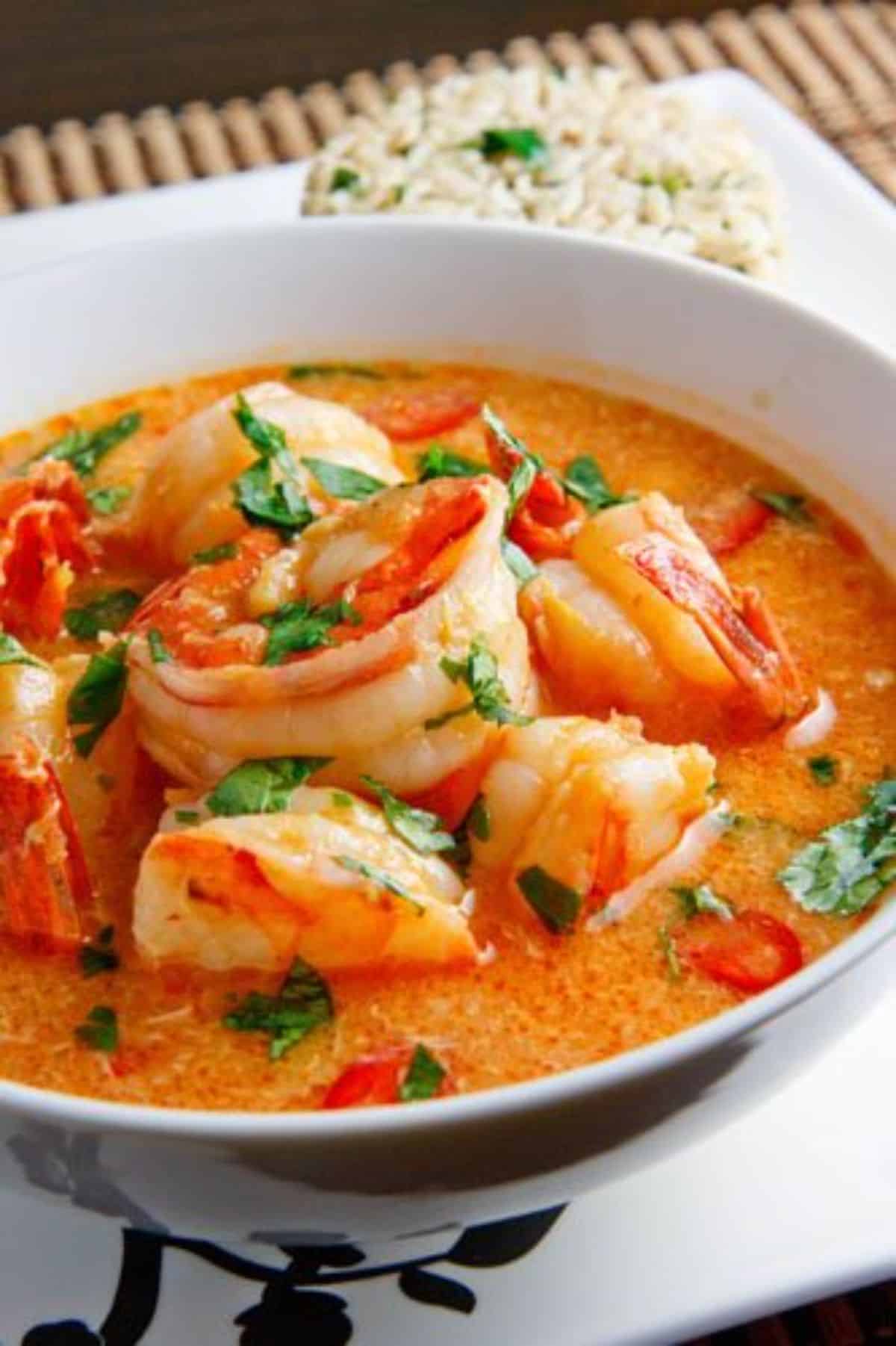 Singapore chili prawns are ideal for those who want an Asian-influenced dish not filled with noodles! We love this shrimp dish featuring shallots, ginger, garlic, peanut oil, and one pound of fresh shrimp.
All you have to do to make this Asian-spiced shrimp is add the ingredients to the pan, add the shrimp and saute for a minute on each side, and stir in the fresh egg. Continue cooking until the egg and shrimp are ready to serve!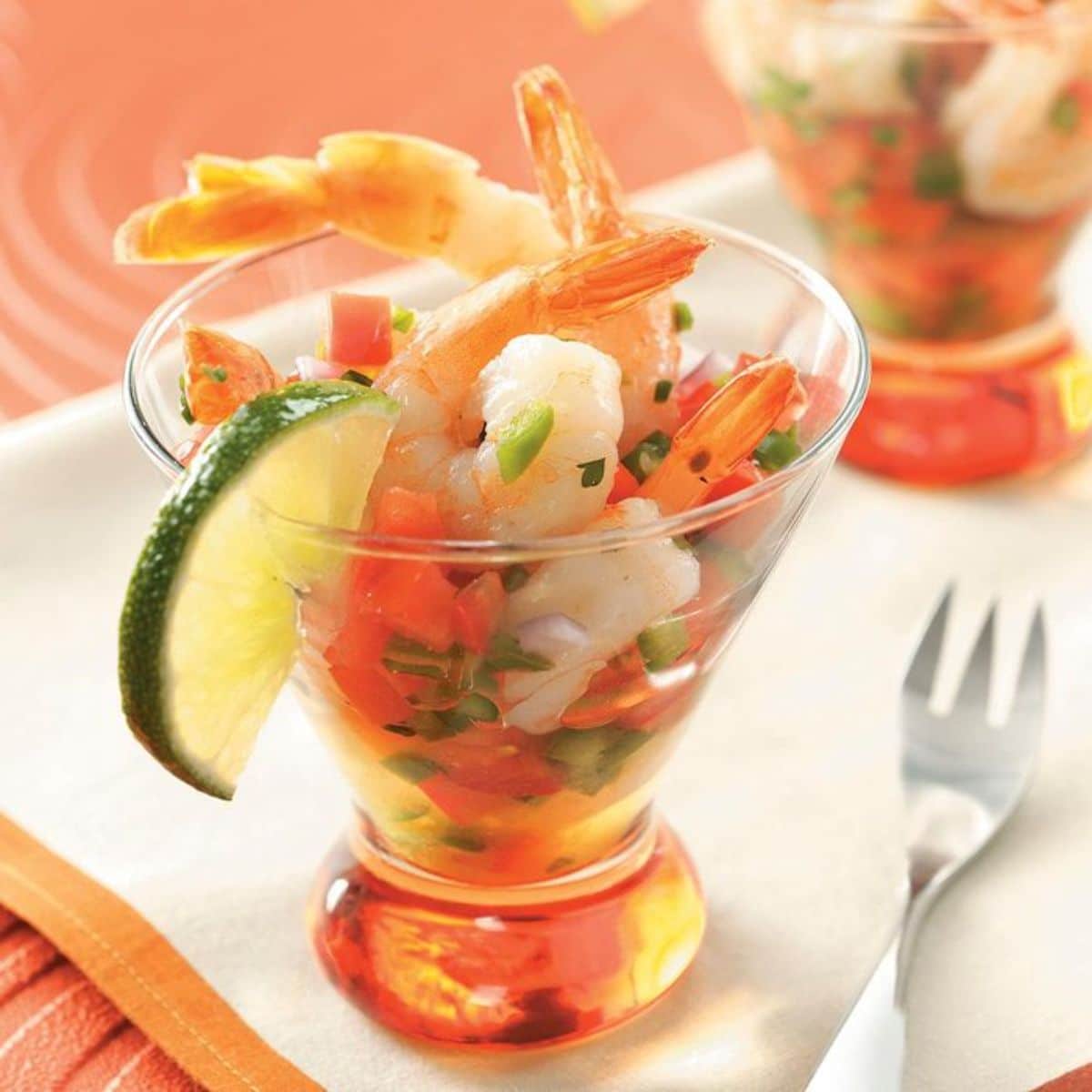 We love using fresh seafood to split as an appetizer for dinner. Nothing is better to pair with a refreshing drink on a summer evening than a shrimp cocktail. This super-healthy and keto-friendly dish uses shrimp, tomatoes, peppers, onions, and spices.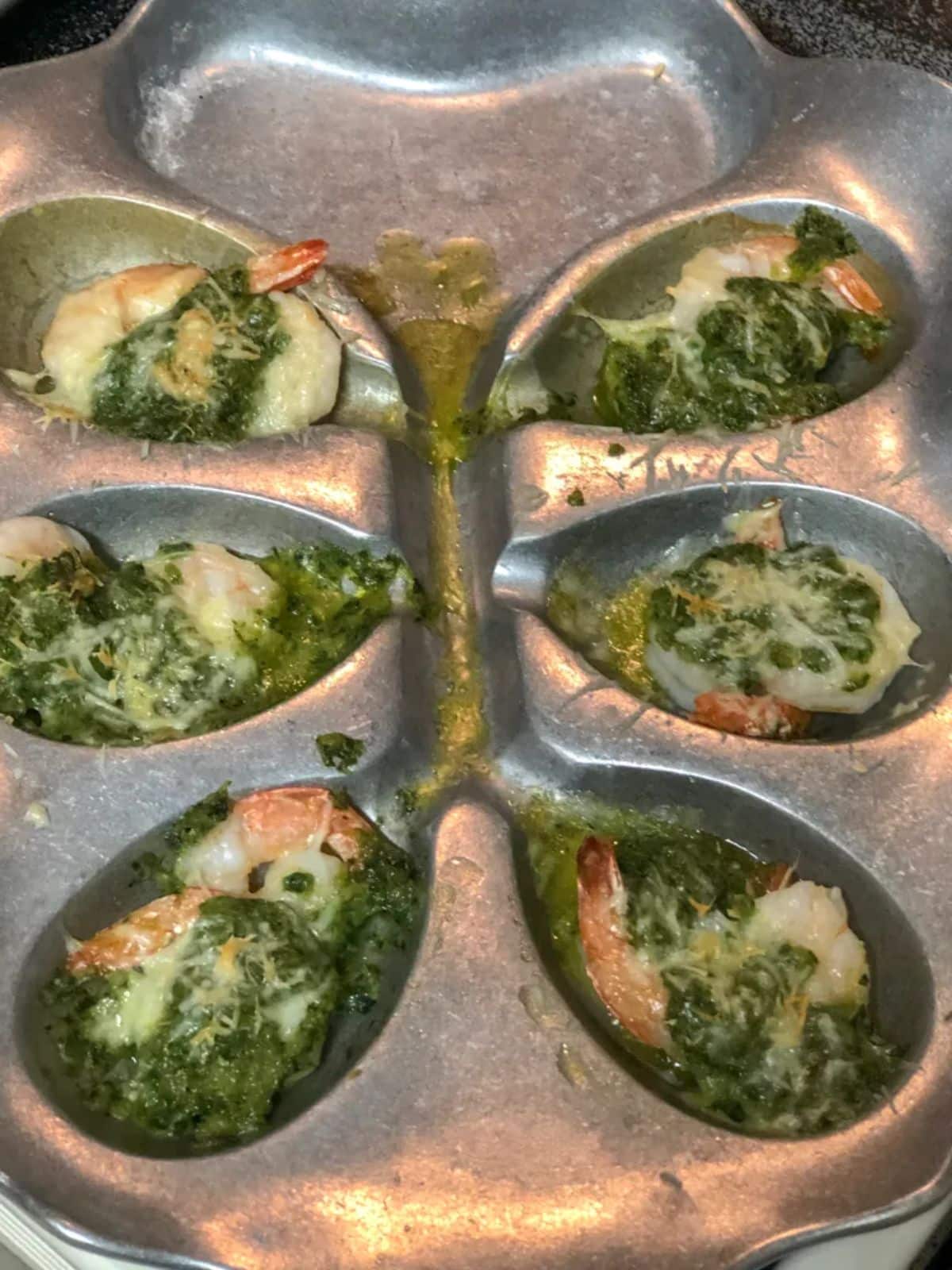 This is a classic, high-end dish you will find in fine dining restaurants — but you can make your very own version! Before cooking your shrimp, make sure you gather the correct spices and sauces, like hot sauce, Pernod, green onion, and watercress.
We recommend adding a spoonful of the spinach to the top of each shrimp and baking with Parmesan cheese until the cheese has melted. Then serve!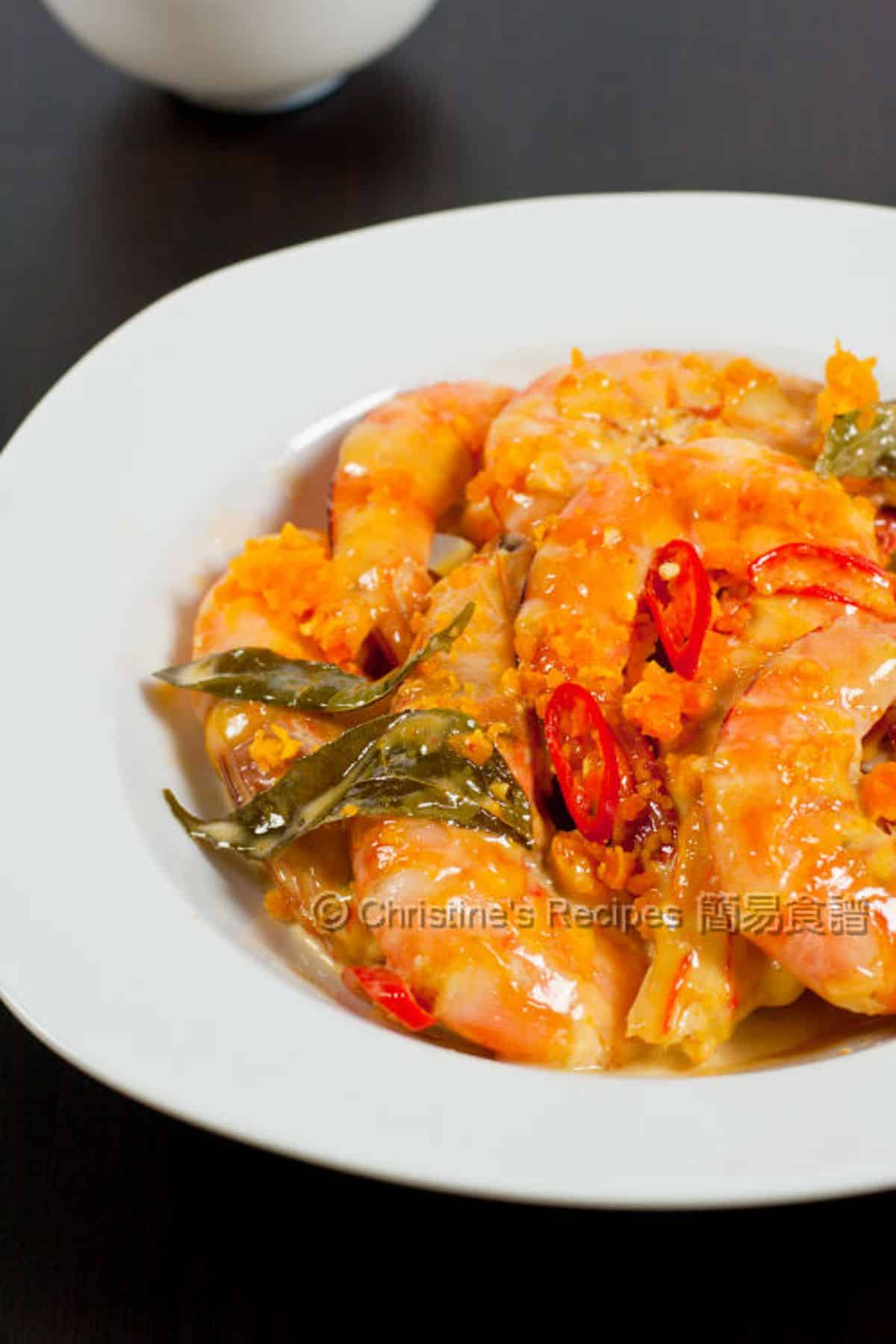 Add butter to this fresh fish dish to make it creamy and filling! We love this easy and fast Asian appetizer that takes just 10 minutes of prep and 10 minutes of cook time.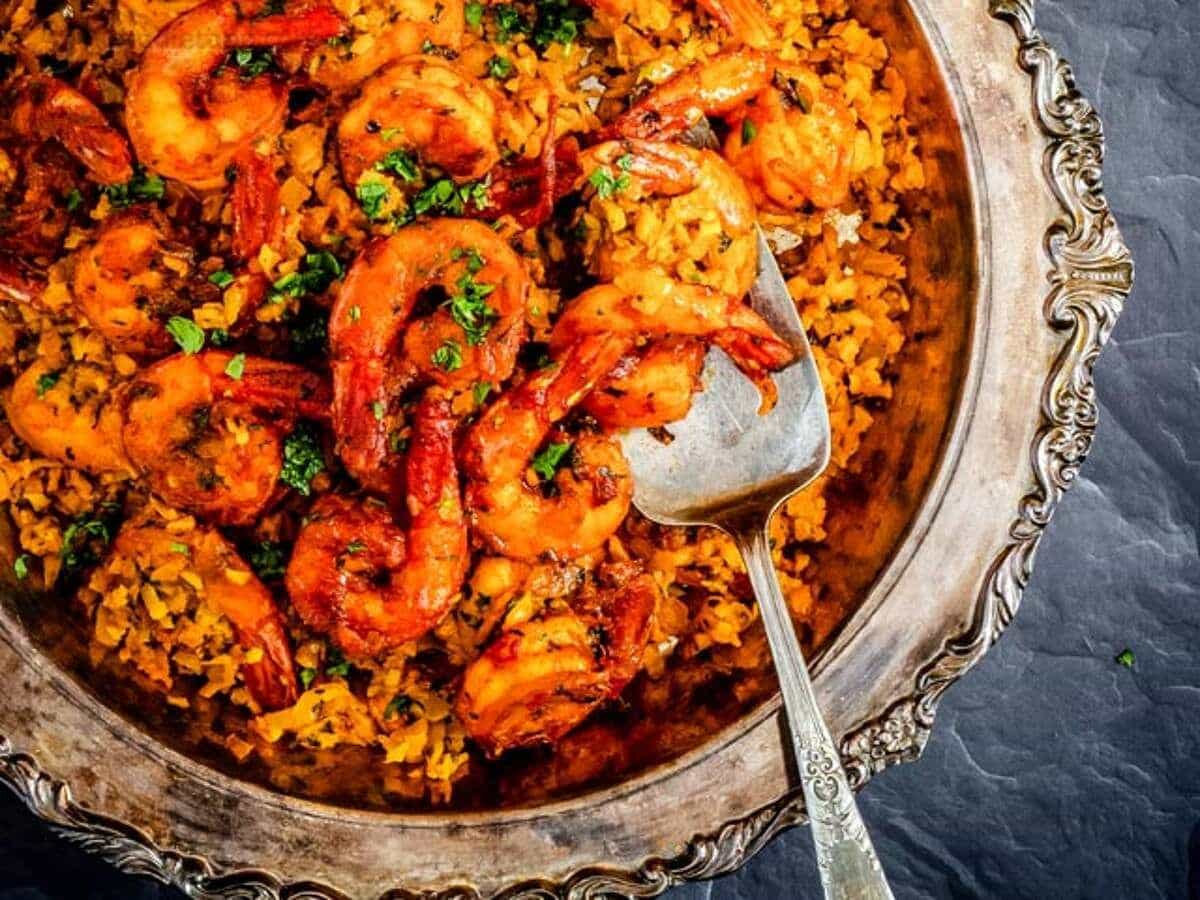 Do you love noodles, but you are eating a keto diet? If so, this low-carb Meygoo Polo is the answer you have been looking for! It is a dish from Persia.
This yummy recipe uses shrimp, cauliflower, garlic powder, saffron, ginger, and tomato paste for a healthy and modern take on this typical Middle Eastern dish. This recipe takes just 30 minutes to make from start to finish!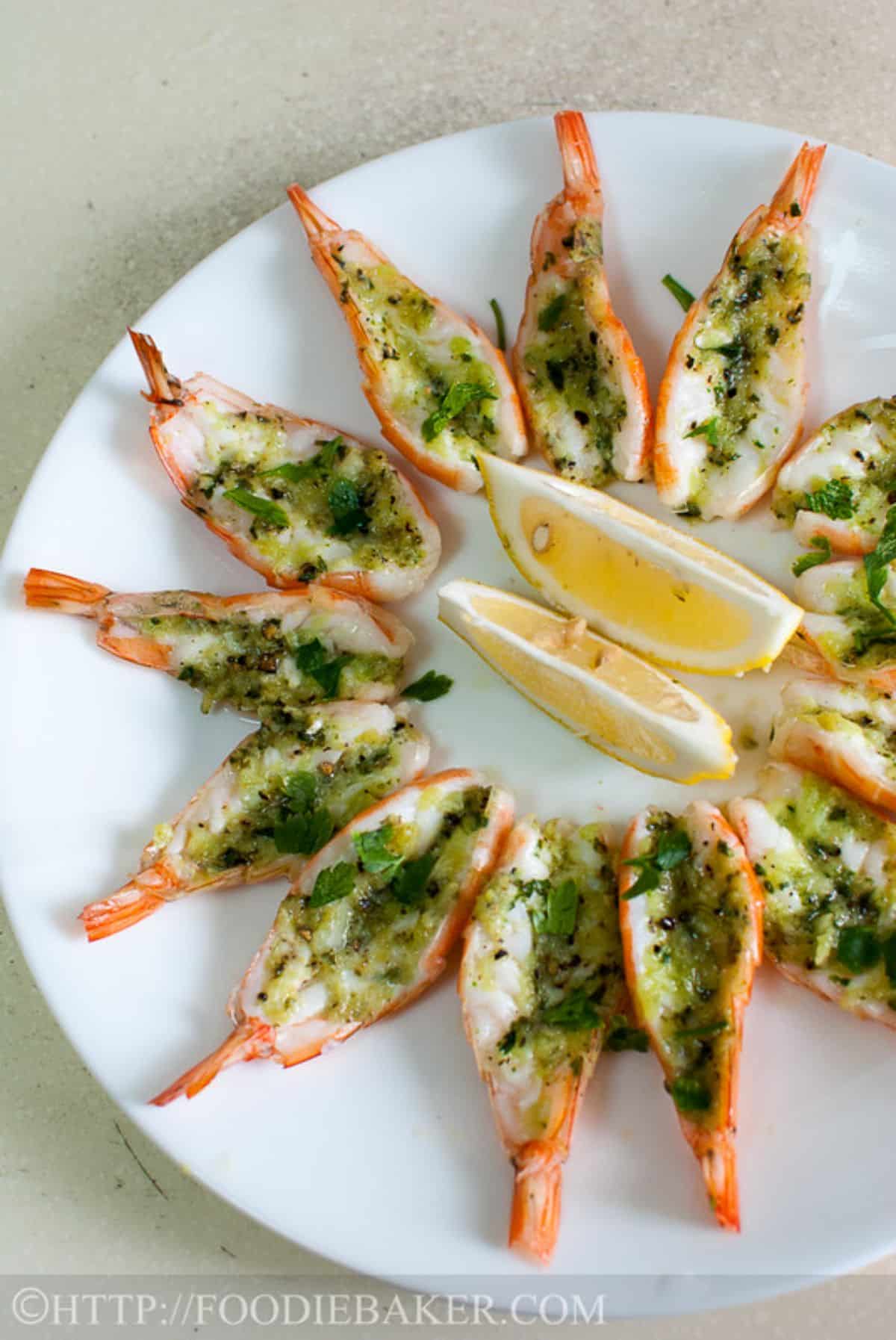 Use garlic and parsley butter to add the perfect spice and seasoning to these roasted and butterflied prawns. Add a little bit of lemon zest or lemon juice on top for a refreshing bite on a summer day.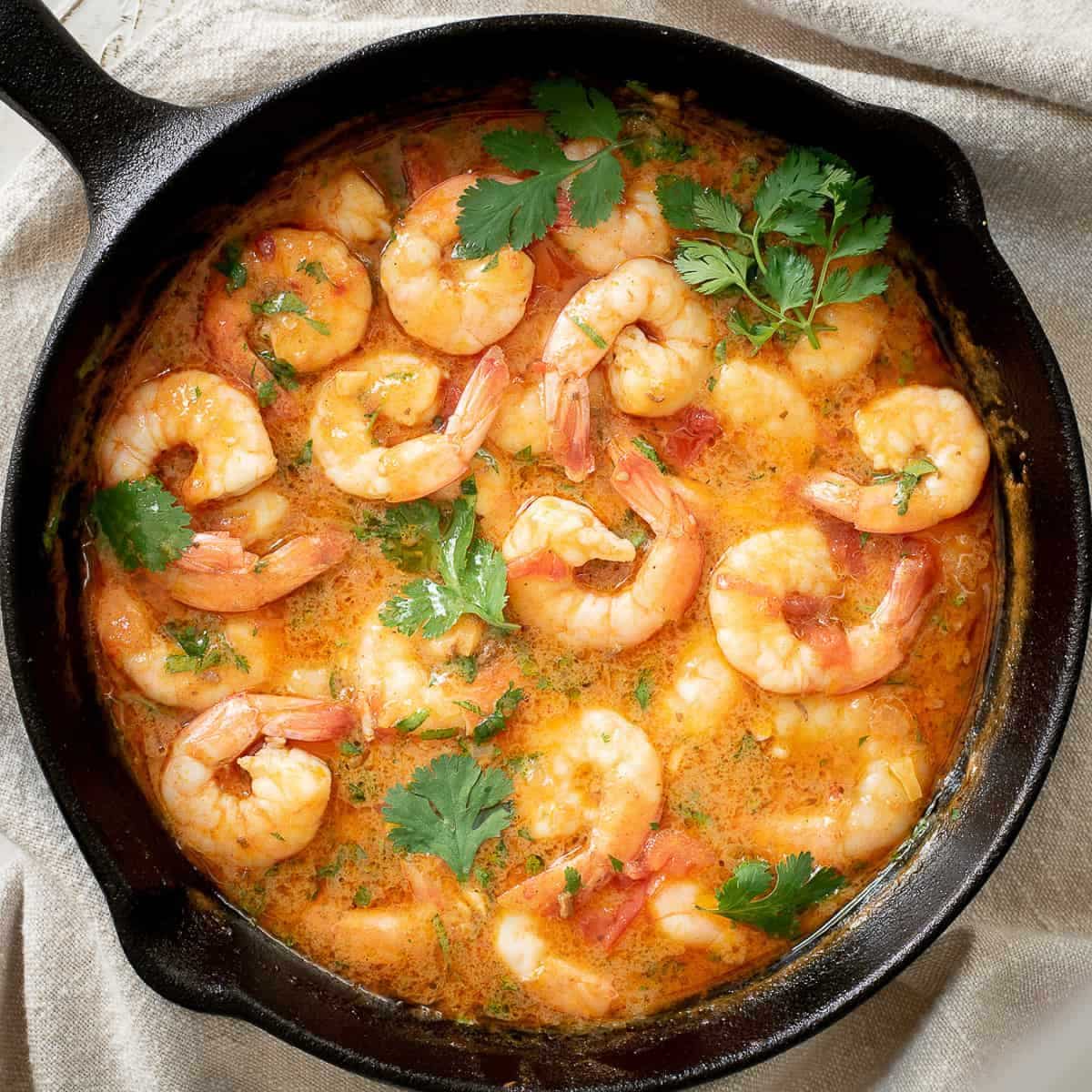 Sofrito sauce perfectly pairs with the shrimp in this recipe with the Mexican sauce. We love this recipe with toasted sourdough bread to get the last bits of sauce without wasting any! But since bread is full of carbs, find keto-friendly bread to use!
Make this recipe in a big pan or pot to serve as a potluck dinner. You will need one pound of shelled and deveined shrimp with unique spices, like Maitre d' Butter, vermouth, garlic, and sofrito sauce.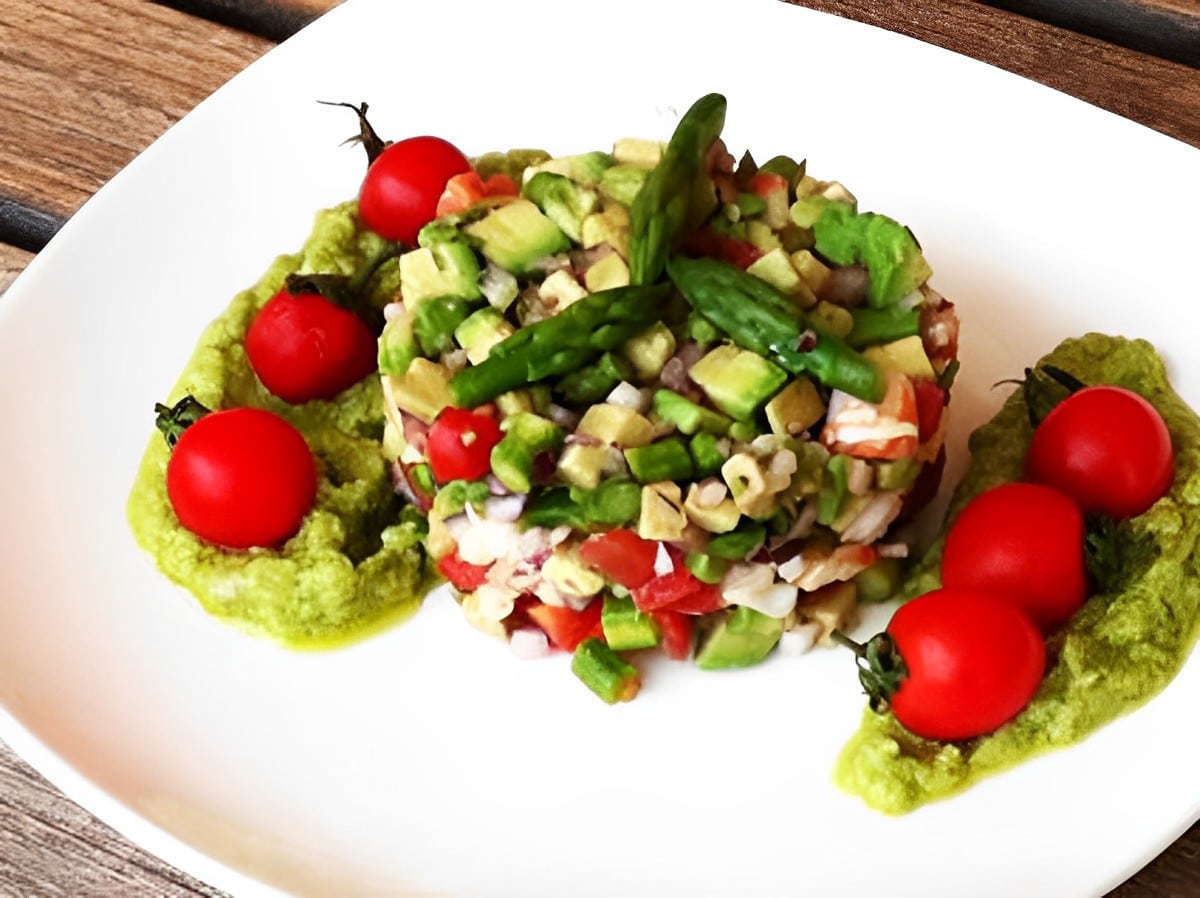 Tartare may be the best way to enjoy fresh seafood with a few additions that bring out the flavors of high-quality seafood. This easy recipe takes just 15 minutes to prepare.
This recipe combines avocados with shrimp and is a perfect keto diet fat. Mix it with asparagus, ginger, red onions, cherry tomatoes, and a lovely dressing that compliments the dish.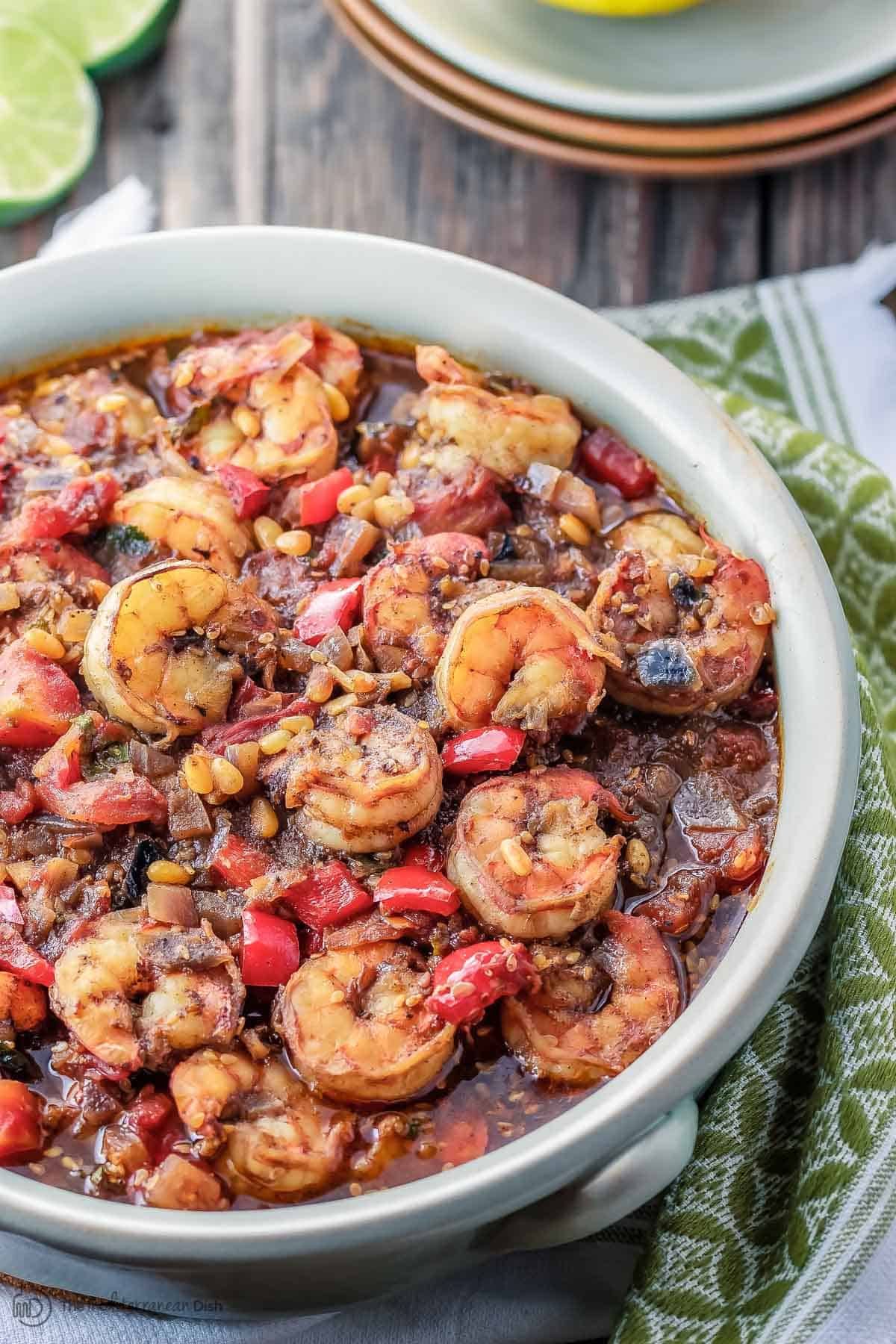 Use this recipe to make this hearty and healthy Mediterranean shrimp stew that is ideal for any weather. You can use fresh vegetables, like onions and bell peppers, with spices like fresh garlic and sumac to perfectly season this hearty stew.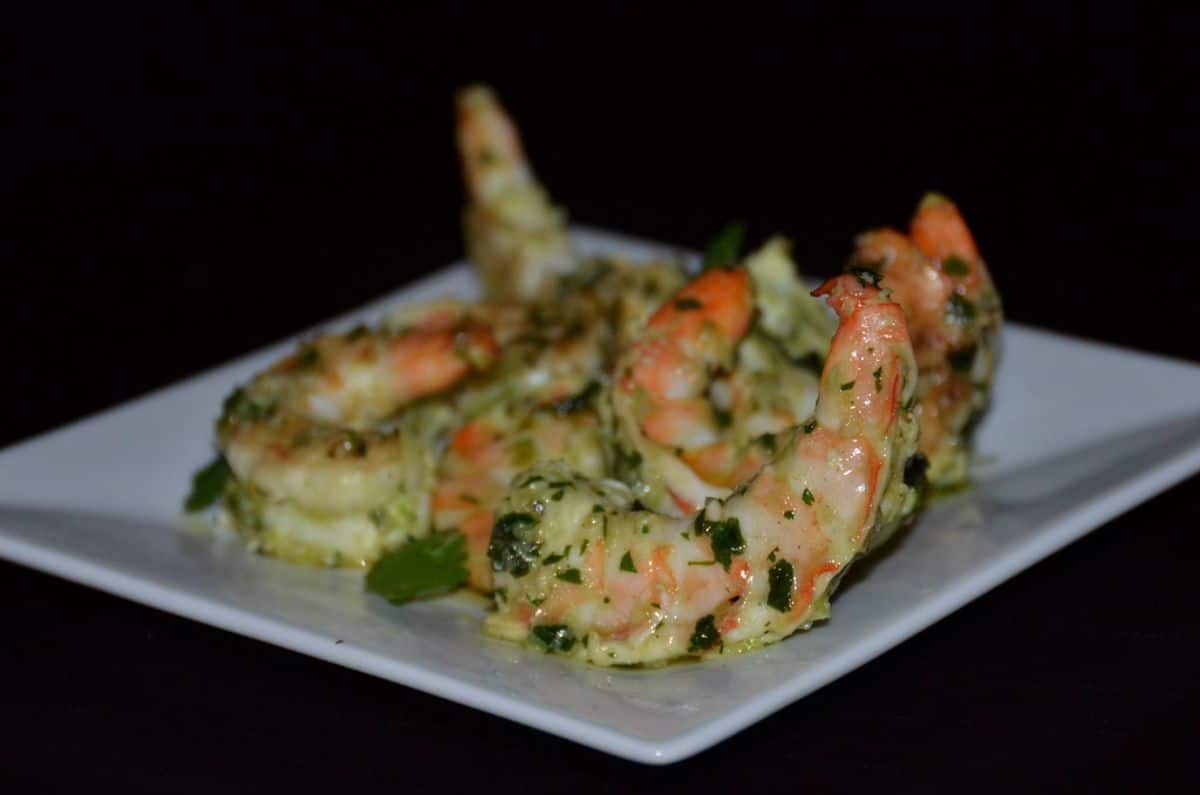 For Green LIghtning Shrimp, you will need cilantro, jalapenos, and scallions to give it the infamous green color! Cook the shrimp in the cilantro and garlic butter sauce in a pan for around 1-3 minutes until cooked through on either side.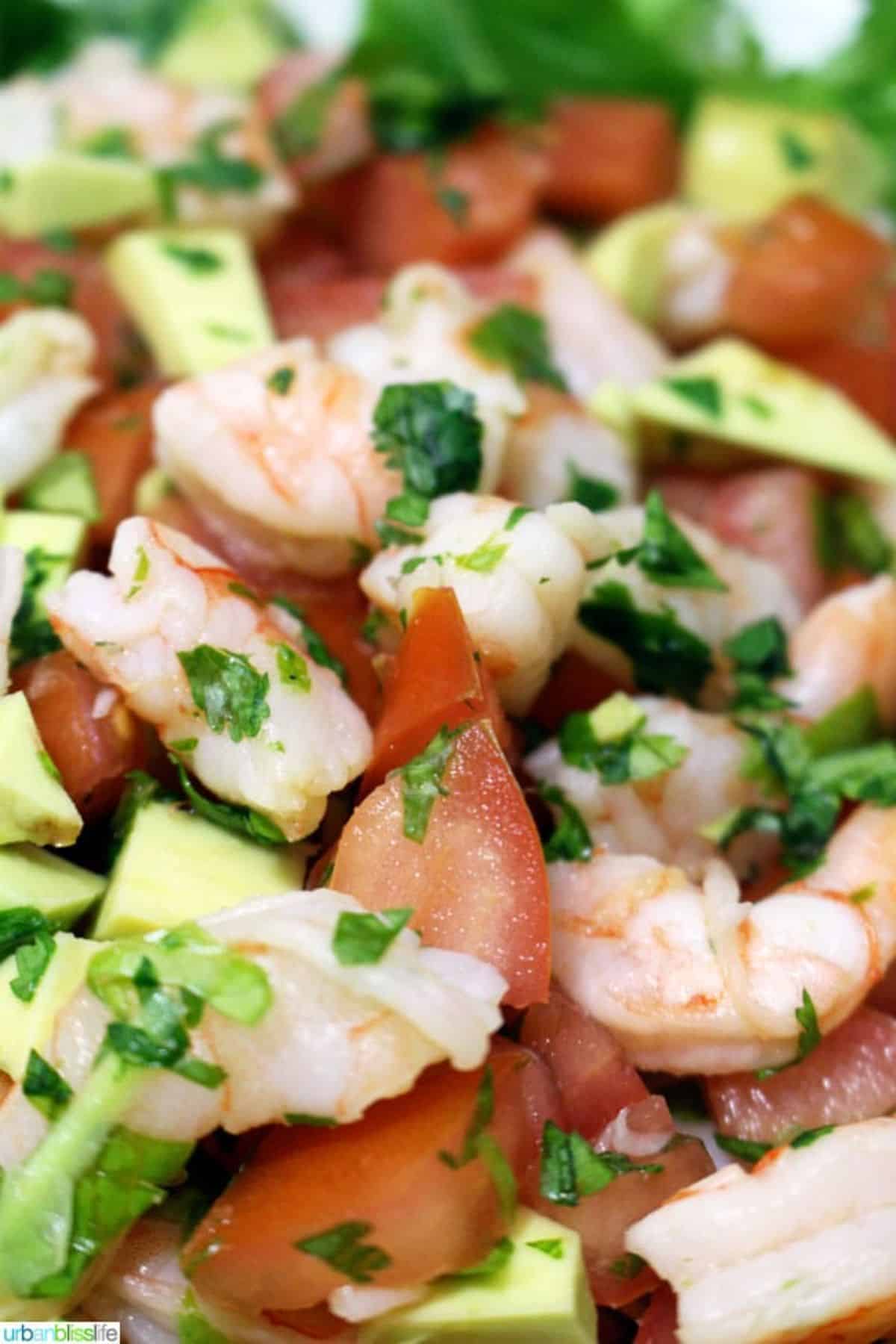 For a light and easy summer dish you can enjoy during a heat wave, we recommend making tequila lime shrimp in the ceviche style!
You can prepare this dish in just 10 minutes — we recommend adding cilantro, avocados, and lime zest for a little extra kick to the final product! The tequila and lime dressing adds a Mexican flair to this light and fresh dish.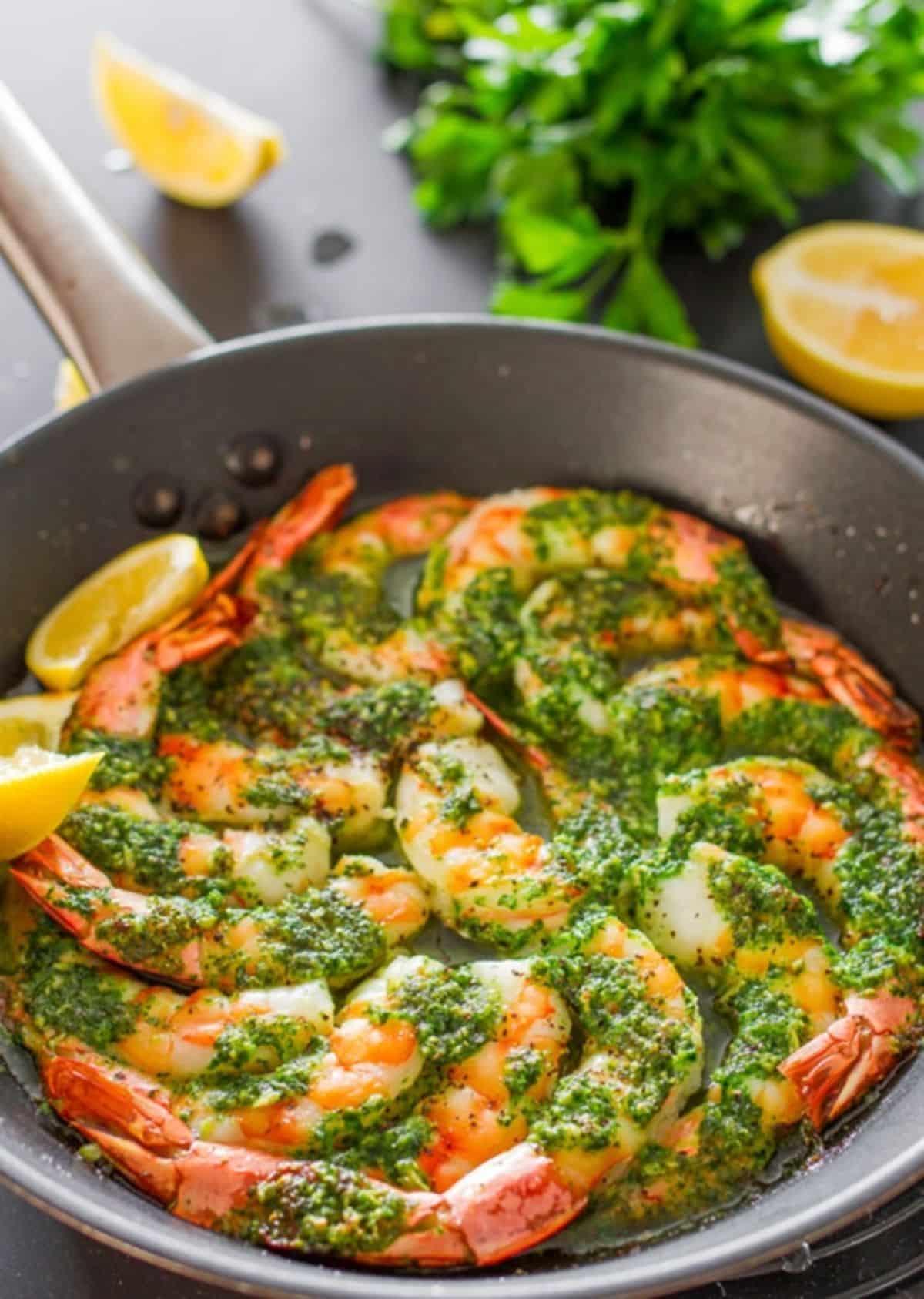 Garlic and parsley butter shrimp are perfect for a hearty dinner meal. We love how this garlic shrimp takes just 5 minutes to prepare and 25 minutes to cook. For dinner or lunch, use raw shrimp, butter, garlic, parsley, and lemon to make this protein-rich dish.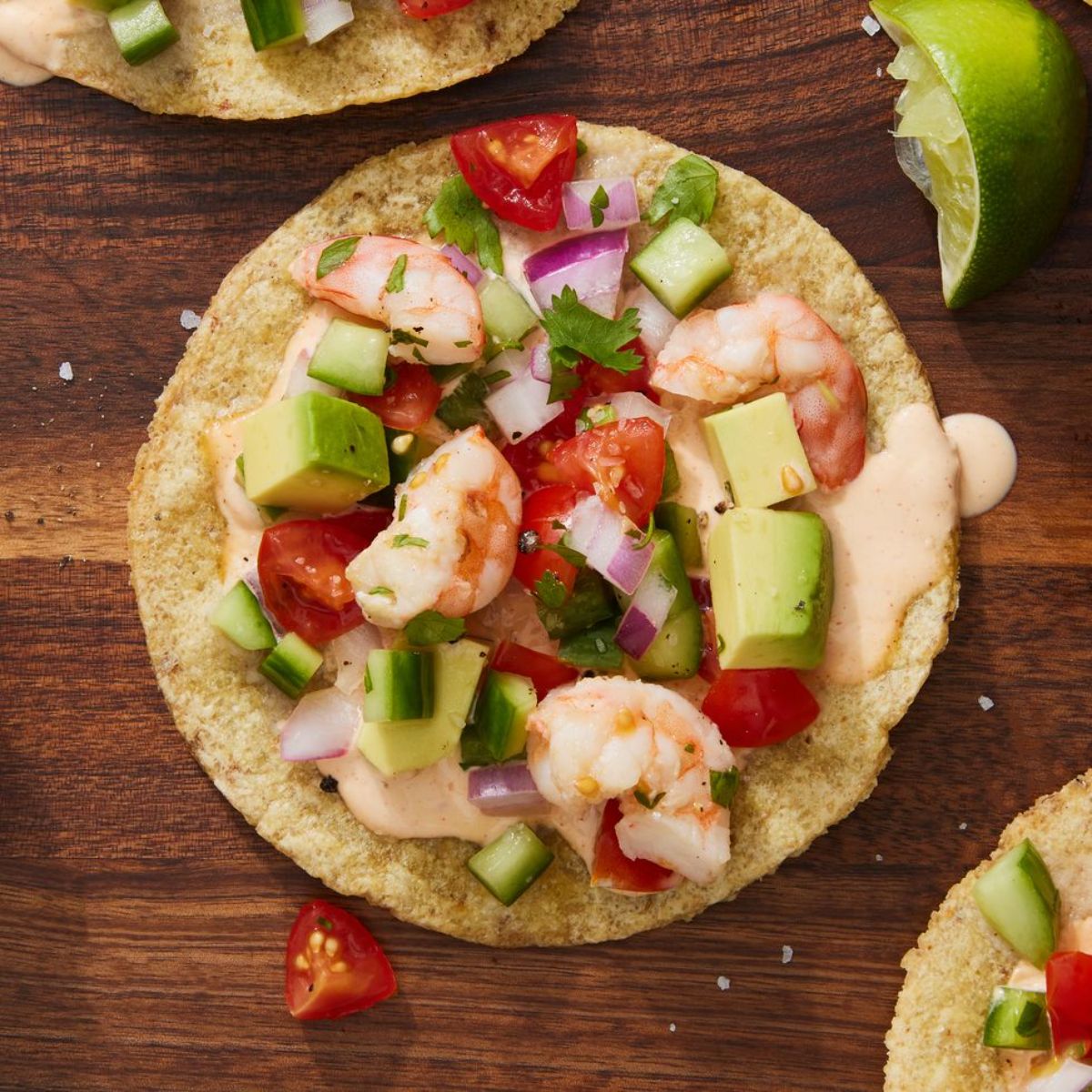 Shrimp ceviche is a fresh, light side dish or appetizer with only a few ingredients! This specific recipe calls for limes, oranges, and jalapenos to add a bit of a spicy kick to the traditional ceviche dish.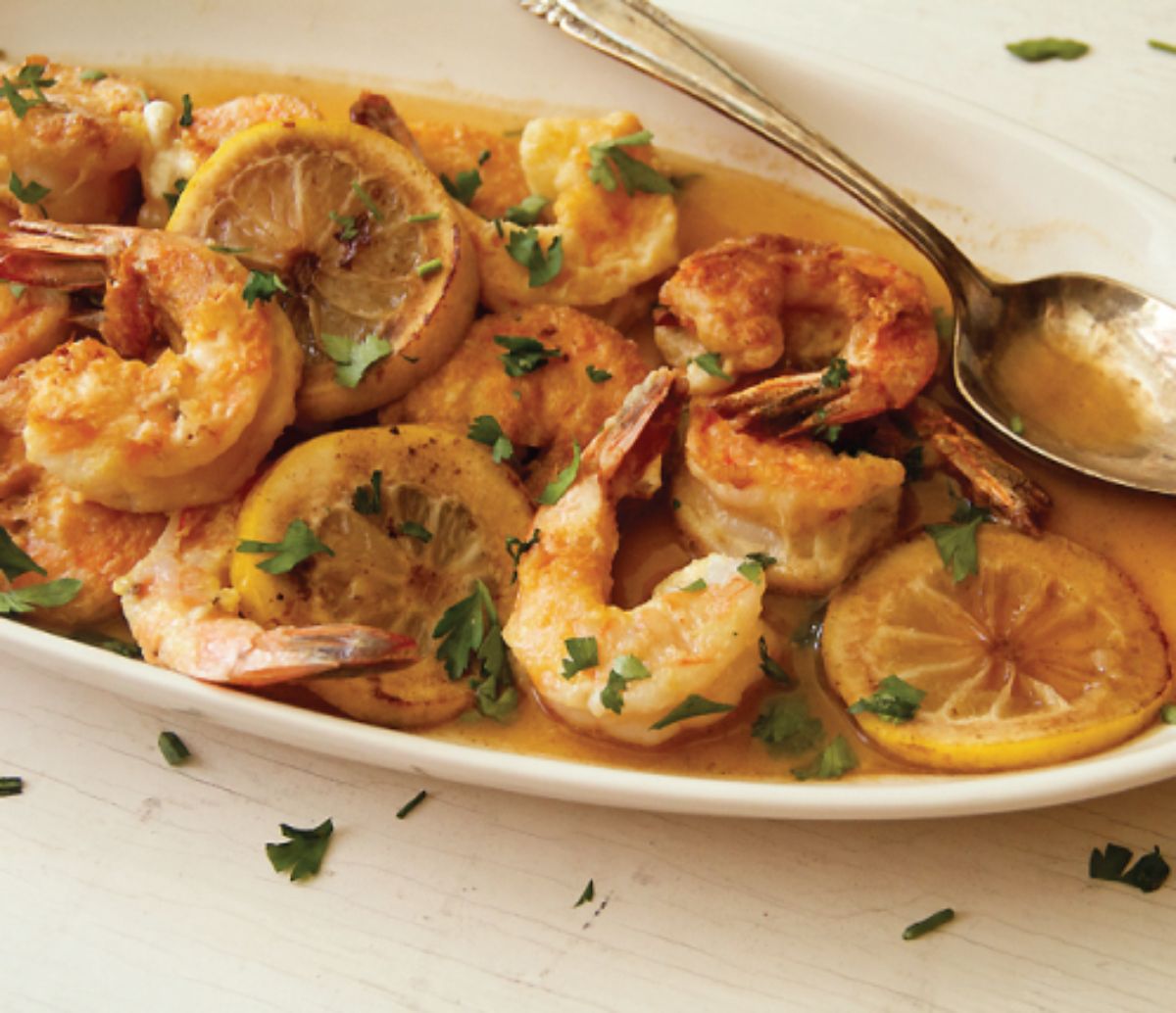 Although this may sound confusing, Shrimp Francese is super easy to make! You can make this recipe using chicken broth, white wine, Parmesan cheese, eggs, and shrimp.
Complete the recipe with the required seasonings and serve immediately for the best results.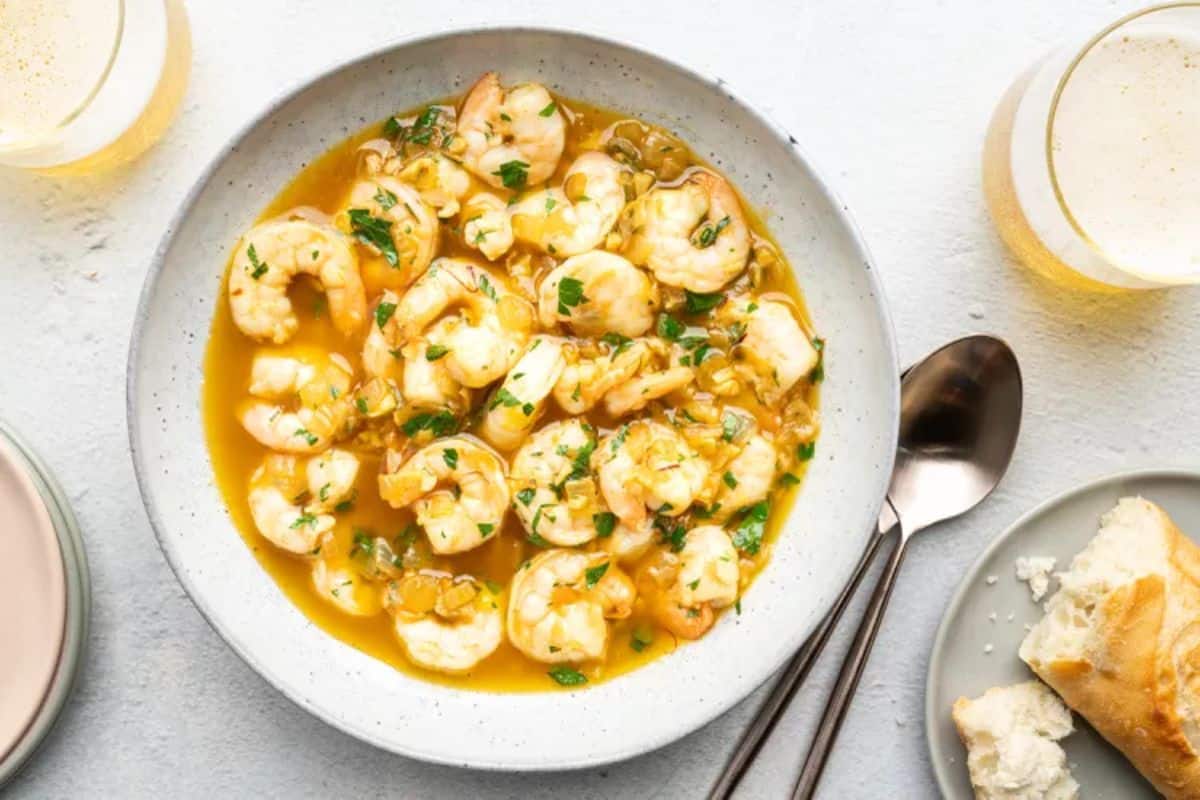 This African-inspired Shrimp dish is ideal for those who want a hearty and healthy soup-like dish containing spicy peppers, shrimp with shells, and Spanish paprika. You can even add hot sauce for some more heat!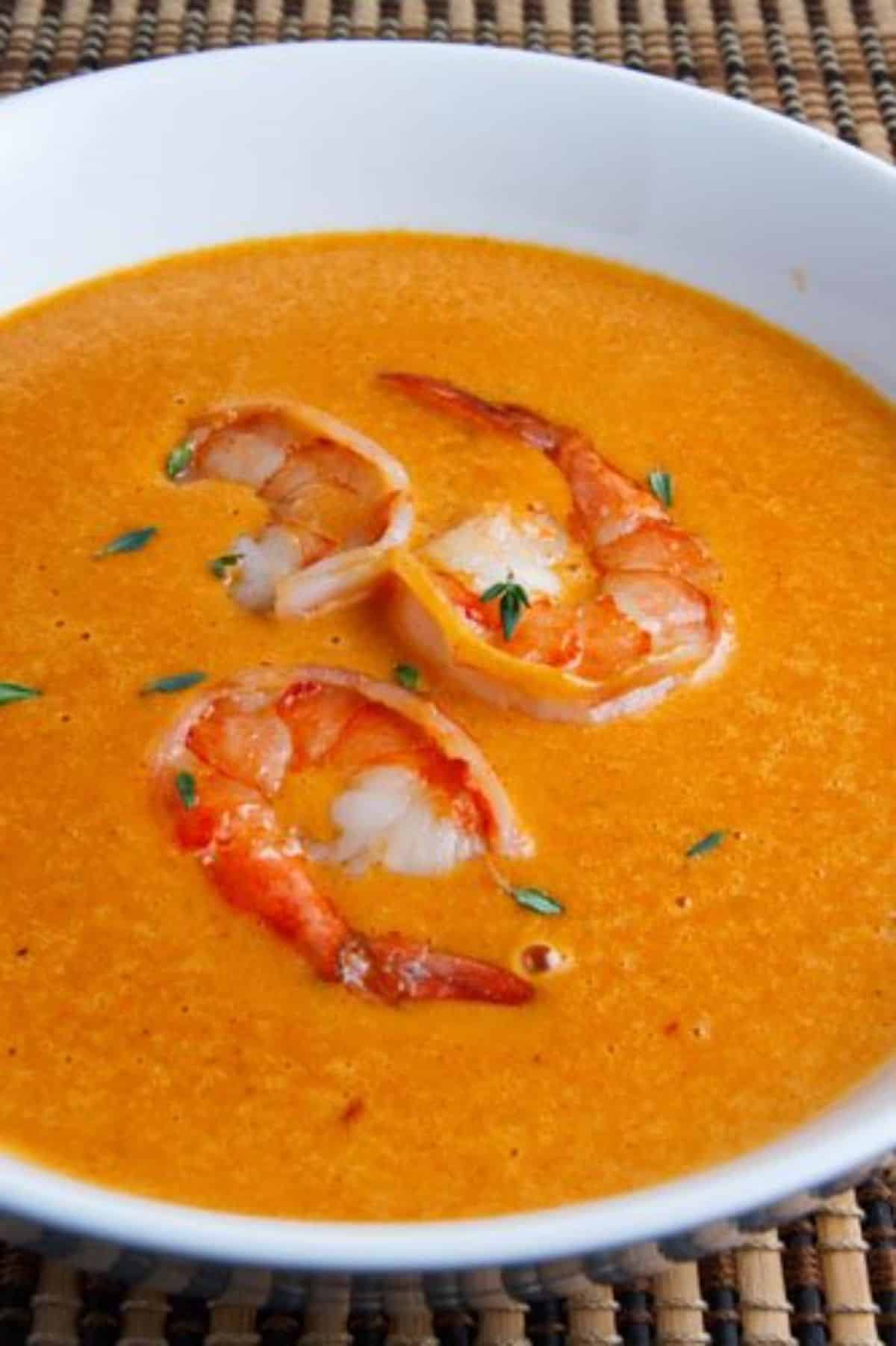 This bisque is a healthy and creamy soup that lets the fresh shrimp flavor shine through! Plus, with the butter, shrimp stock, tomatoes, brandy, and sherry included in this recipe, you will get different notes in the soup base that you wouldn't have otherwise.
This recipe takes 15 minutes to prepare and 85 minutes to cook perfectly.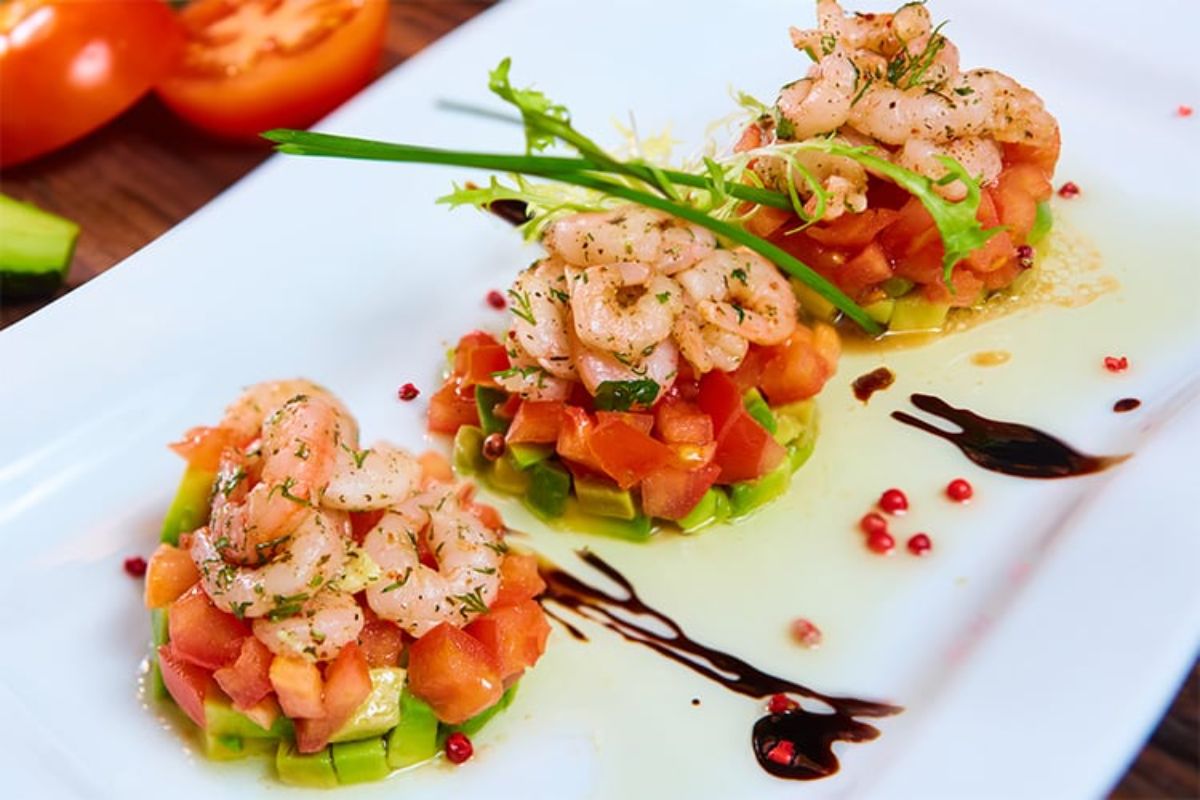 Shrimp is super-fresh, so why complicate it? Instead, make a raw and fresh salad to go along with the perfect flavor of fresh shrimp.
Use tomato and avocado for the perfect compliments to the crunchy and buttery shrimp. Finish the recipe with your favorite dressing, like a light Italian balsamic vinaigrette, and serve it to guests.
Who said that eating keto had to be boring? Use this keto creamy garlic parmesan shrimp to make a yummy dinner dish in just 20 minutes. Serve this over zucchini noodles or other low-carb pasta or rice for a complete dinner!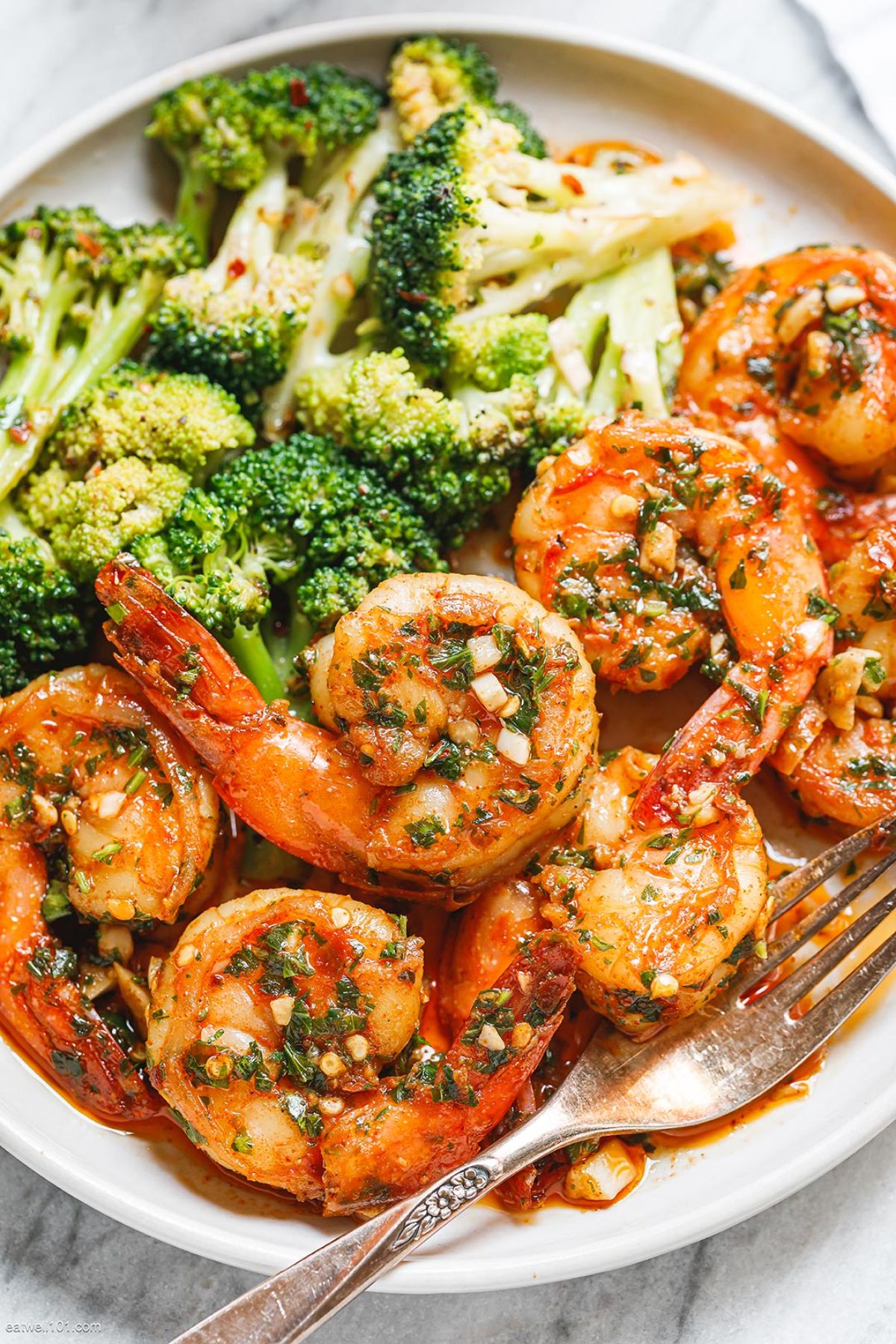 You can make this complete dish in just one skillet for a quick, easy gluten-free, paleo, and keto recipe! We recommend using Italian seasoning and Sriracha to add more seasoning to this yummy dish!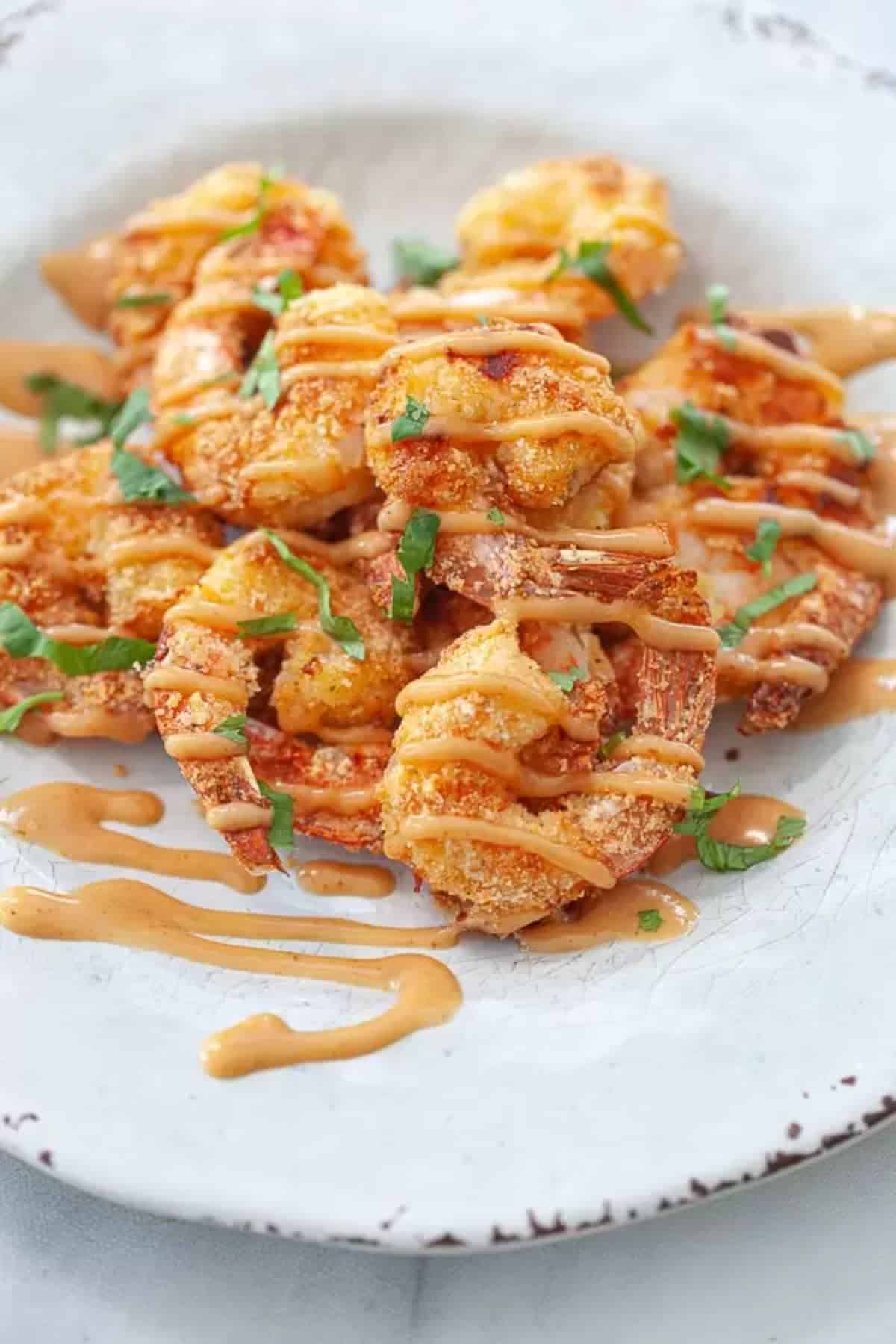 Keto Bang Bang shrimp can be pan-fried, baked, or air fried to work with your preference and nutritional needs. Then, add the spicy Bang Bang sauce on top for the perfect amount of spice!
You make the shrimp by breading them in almond flour and parmesan, frying them with avocado oil in a pan, and then serving. Or, use the air fryer to fry your shrimp at 375 degrees for just 5 minutes.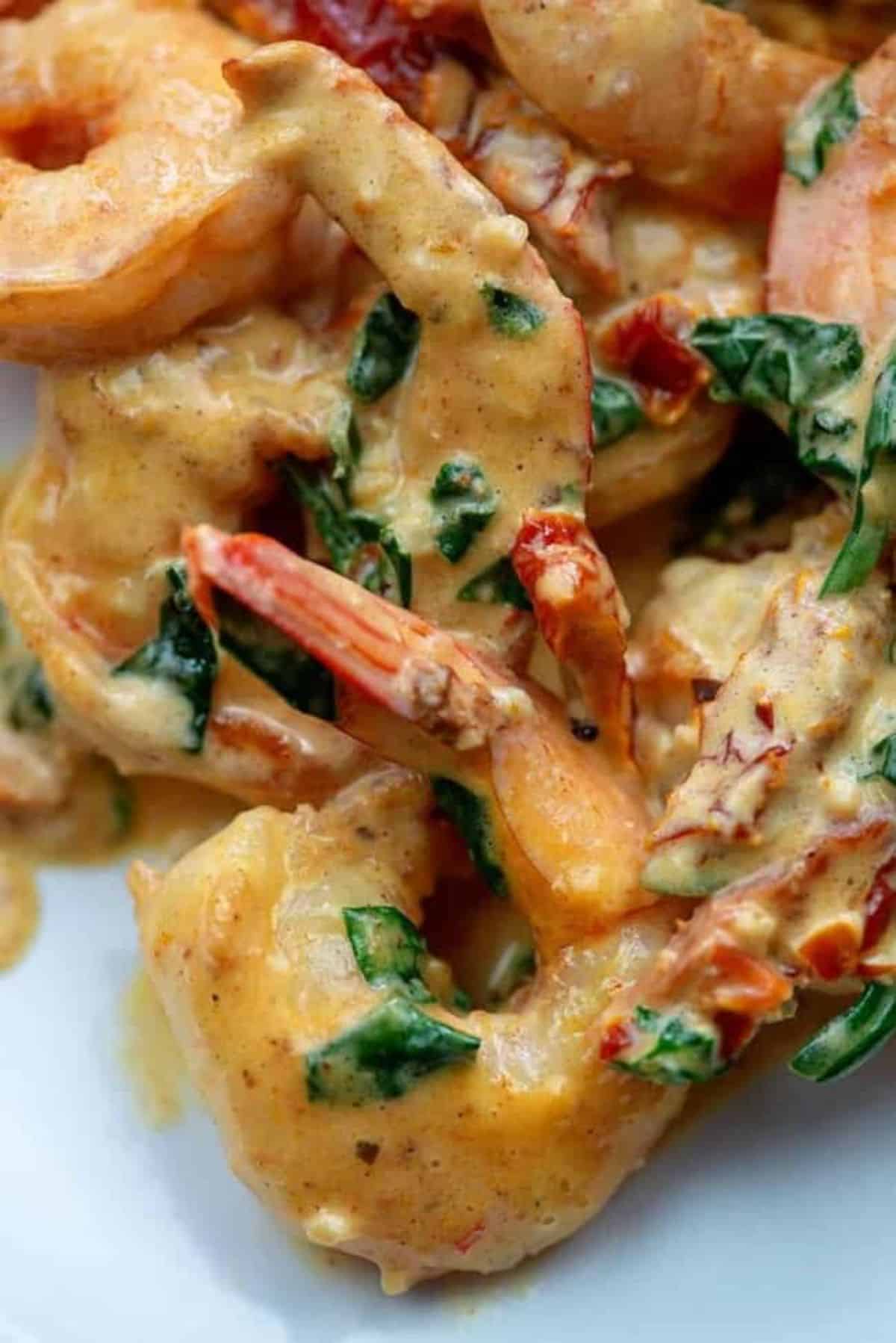 Creamy Tuscan shrimp will make you feel like you are dining in the Italian countryside! Featuring sun-dried tomatoes and fresh garlic, it is no wonder this 'pasta' dish has taken the keto world by storm.
We recommend substituting pan-fried broccoli or zucchini noodles instead of carb-heavy pasta.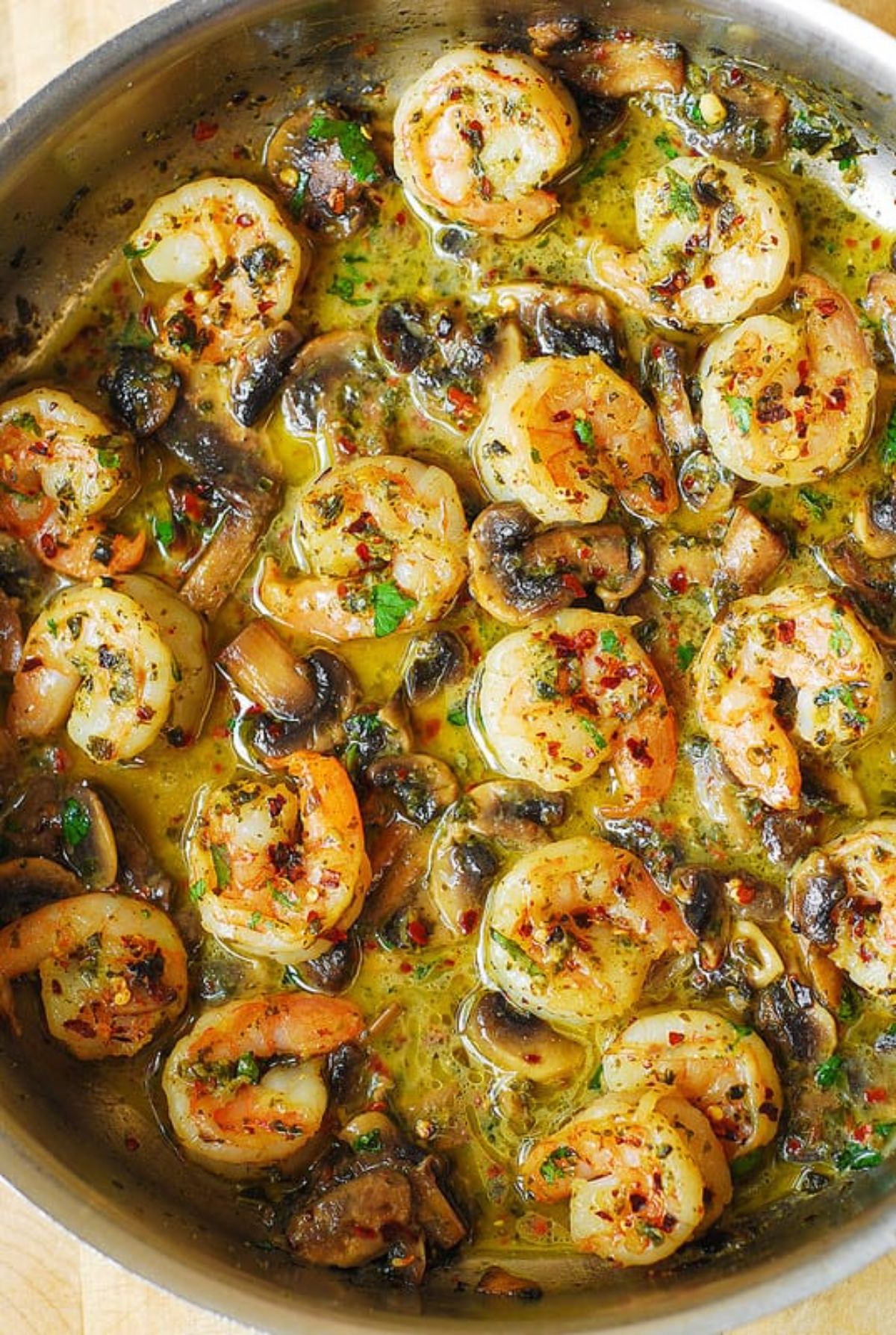 Adding mushrooms and pesto to your typical pan-fried or sauteed shrimp adds another dimension you never knew you needed!
We love this low-carb and gluten-free recipe with spices like garlic, red pepper, and fresh basil. Make this creamy dish in just 10 minutes and cook it in 20 minutes.