It's no secret that nutrition plays a crucial role in running performance. Eating the right foods before and after a run can help you stay strong, focused, and energized during your workout.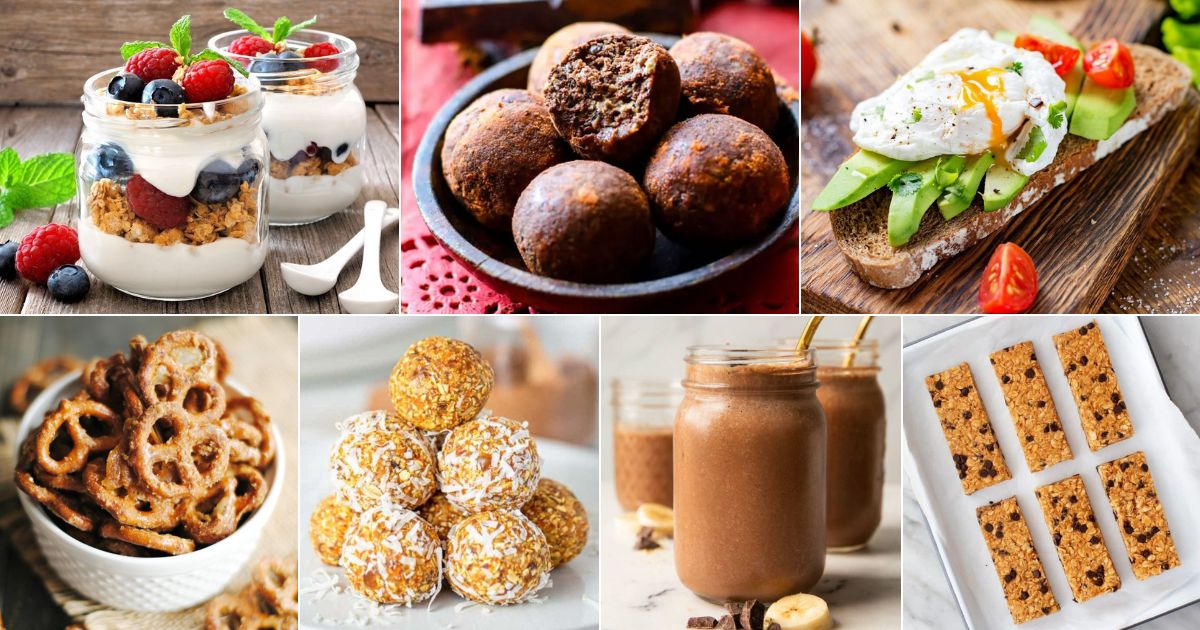 If you're looking for a quick energy boost on the go, look no further than these 27 recipes for homemade running snacks. All recipes on this list are great for runners looking for portable nutrition.
They require minimal preparation and easy-to-find ingredients, making them ideal to bring with you on a run or store in your car, gym bag, or desk drawer. Not only are they easy to make, but they'll also provide essential nutrients to keep you going mile after mile.
From protein-packed bars to sweet treats like cake bites and date balls, there's something here for every runner. So grab your supplies and get ready to fuel up with these delicious recipes!
Contents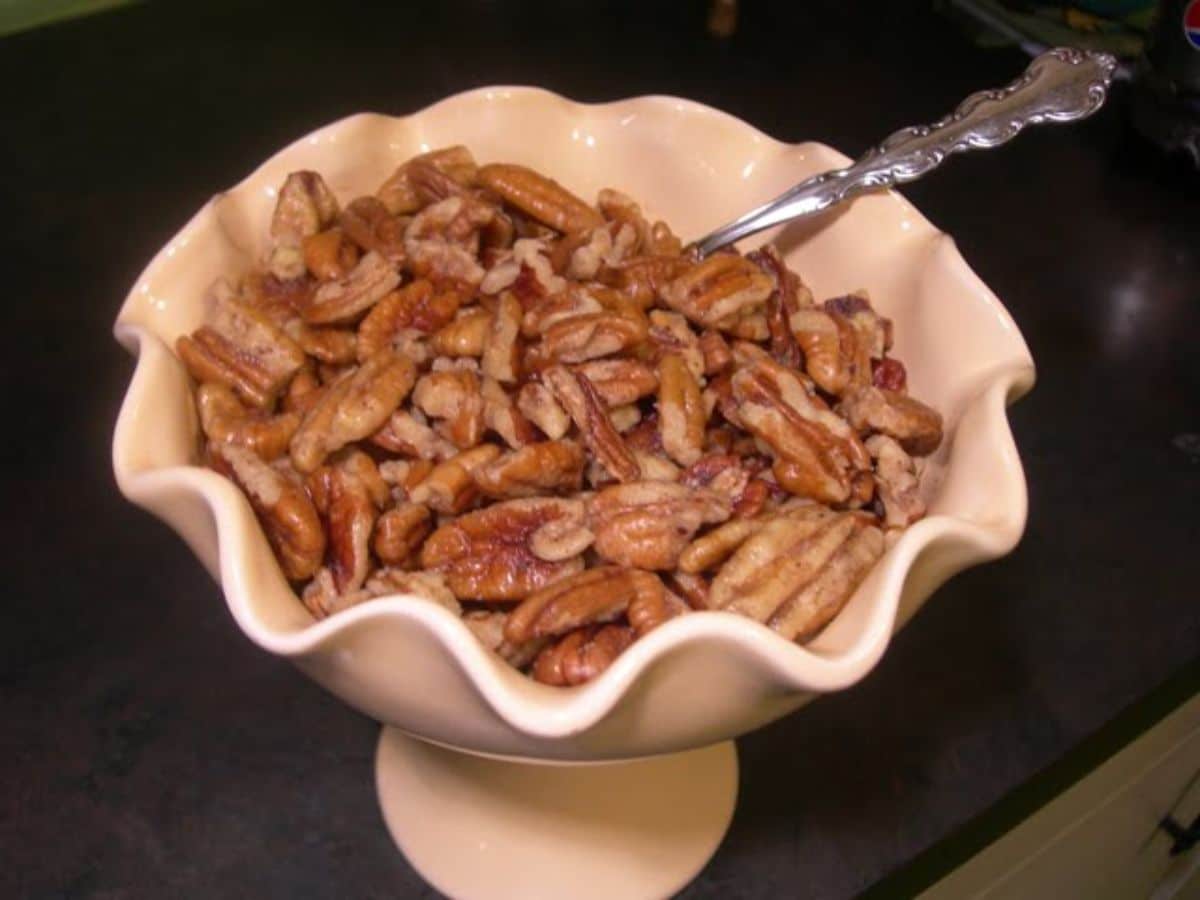 Mother's pecans are a healthy and delicious snack perfect for runners. They're loaded with nutrients that provide long-lasting energy, like protein, fiber, and healthy fats.
They are also easy to make and carry and can give a quick energy boost before, during, or after a run.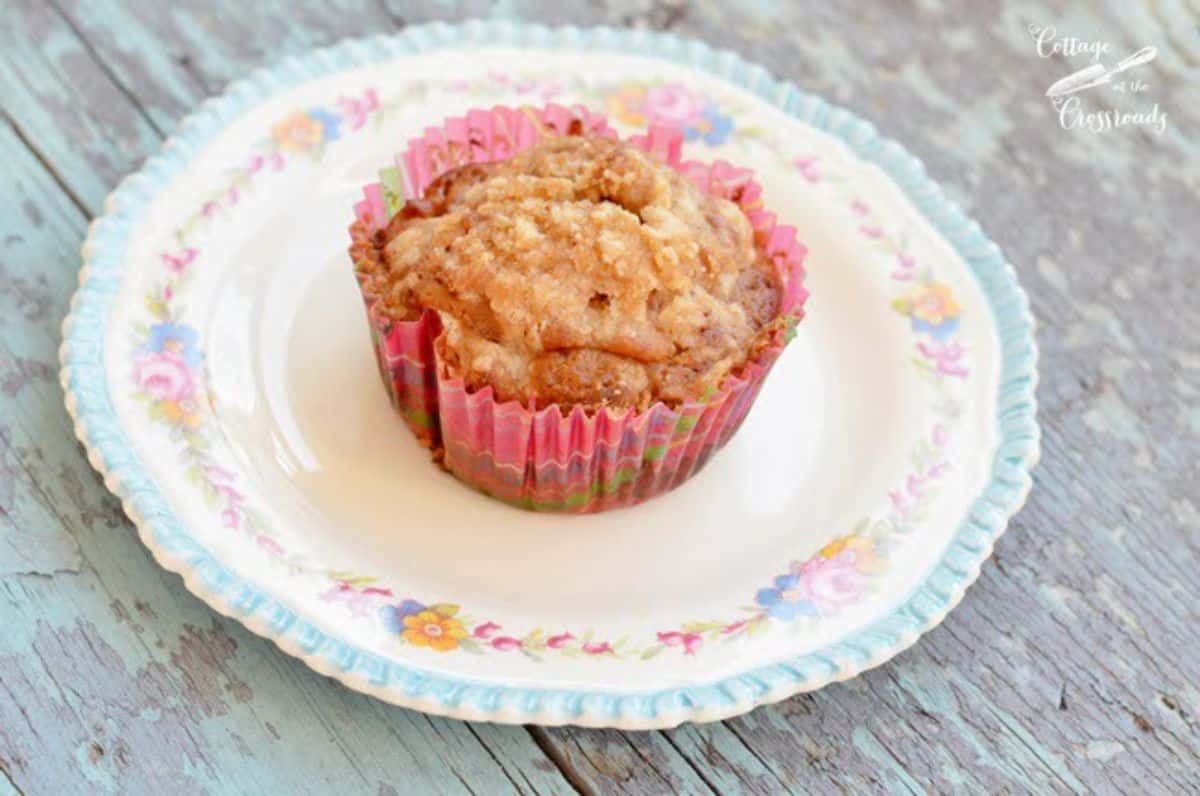 These all-natural muffins are the perfect snack for runners looking for a quick energy boost.
Plenty of complex carbohydrates, healthy fats, and protein will provide long-lasting energy that can keep you going mile after mile. And the streusel topping makes them good enough to eat any time of the day!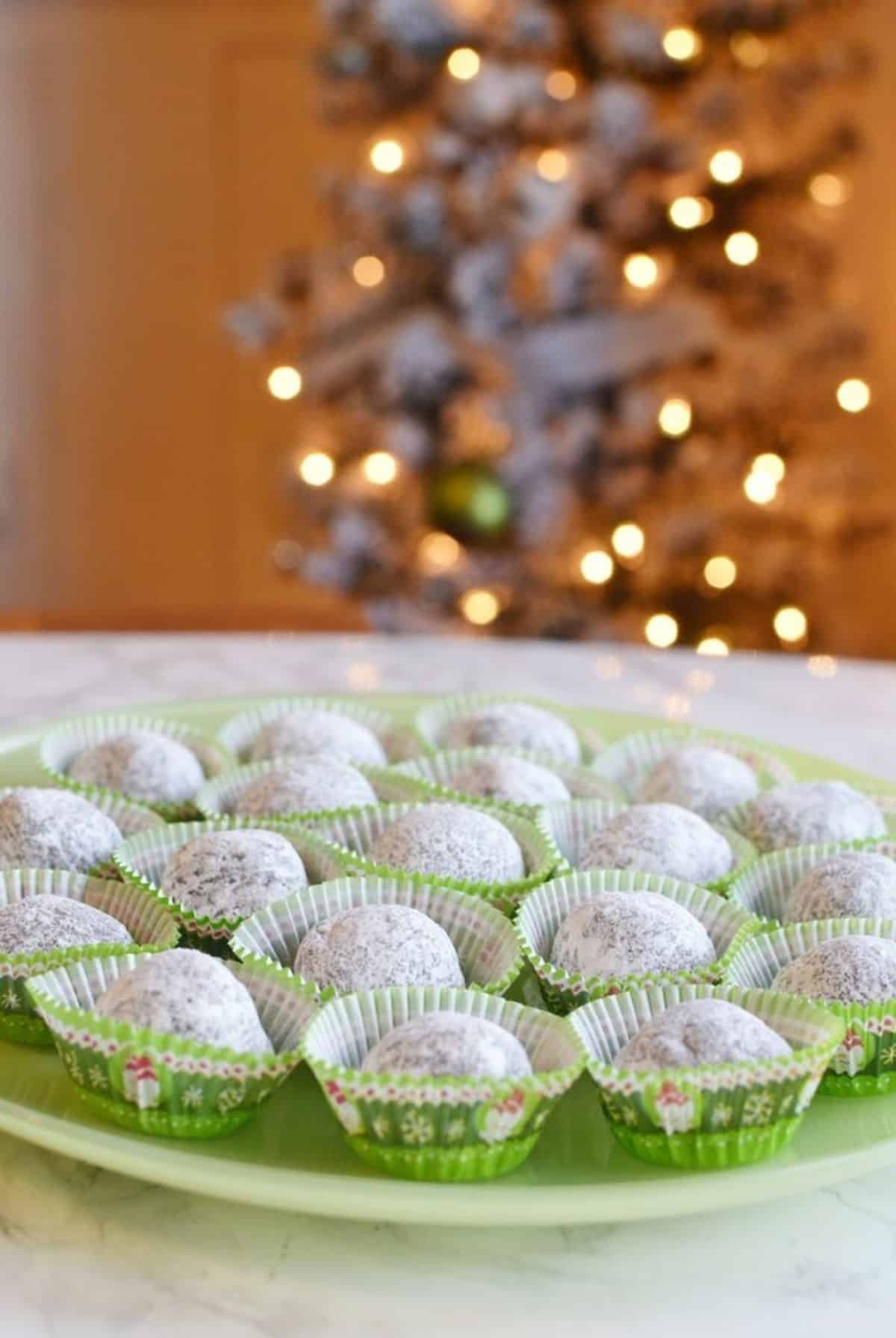 Mom's rum balls are perfect for runners who need a quick burst of carbohydrates. These rum balls are easy to make, and their high sugar content is ideal for replenishing glycogen stores.
They are also small enough to carry on the go, making them a convenient snack to carry during a run.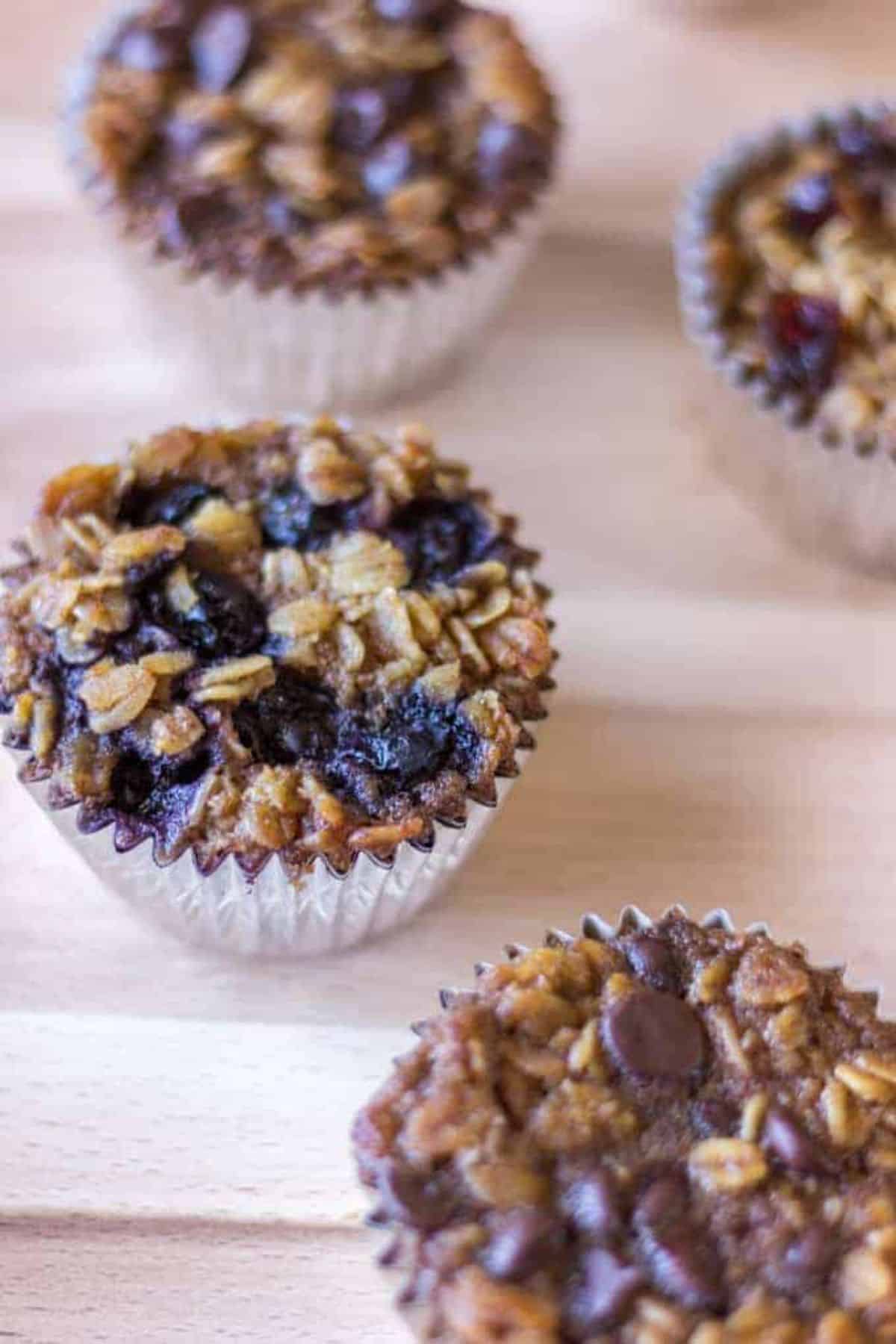 This baked oatmeal recipe is perfect if you prefer a wholesome running snack. Oatmeal is an excellent source of carbohydrates, fiber, and protein, providing long-lasting energy for endurance activities.
This recipe is easy to customize with favorite toppings and can be made ahead of time for a quick and convenient snack option.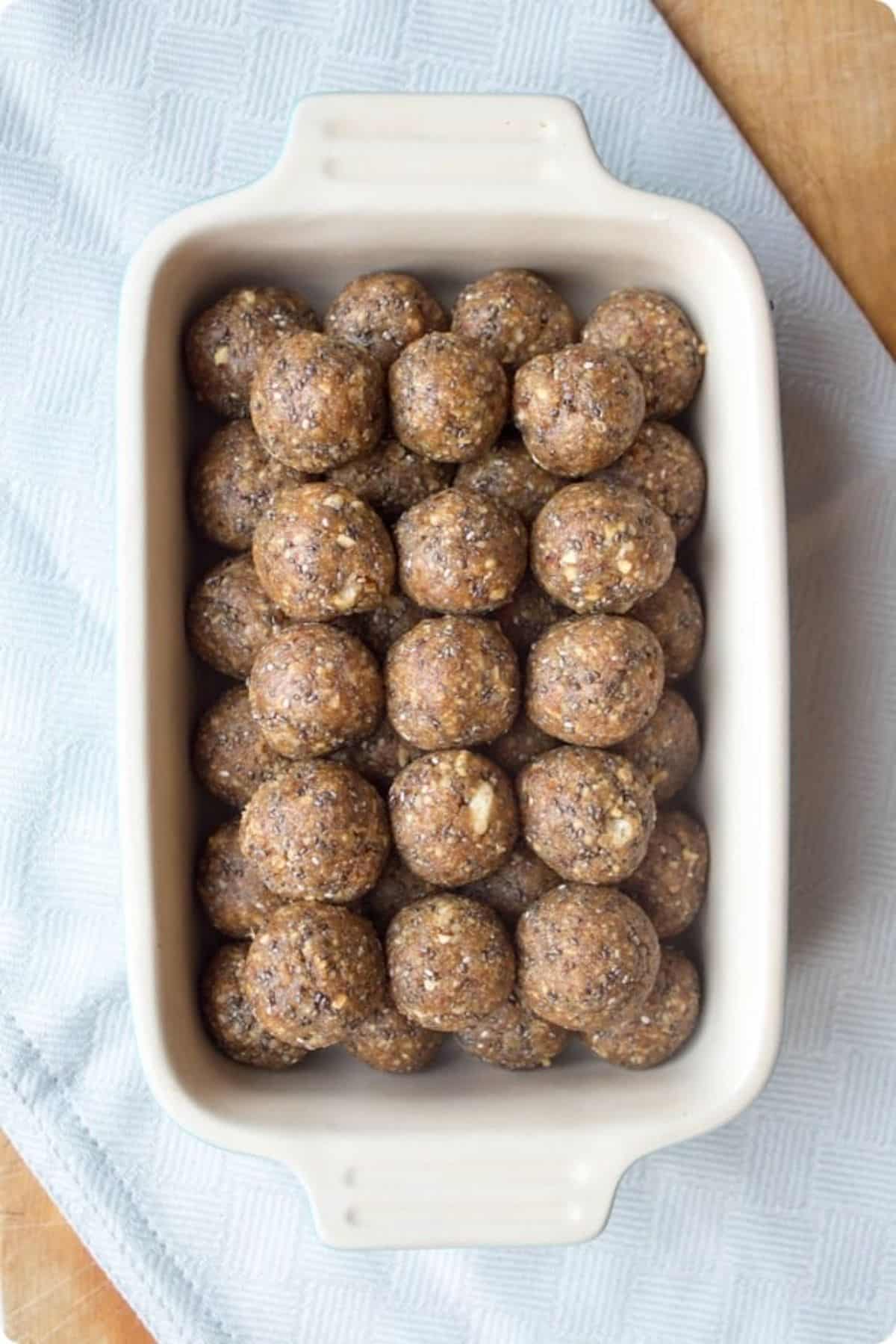 Salty maple nut energy bites make a great snack for long runs. Loaded with healthy fats, fiber, and protein, these energy bites provide a stable energy source.
Adding maple syrup also gives a quick boost of carbohydrates, providing a perfect balance of nutrition and flavor.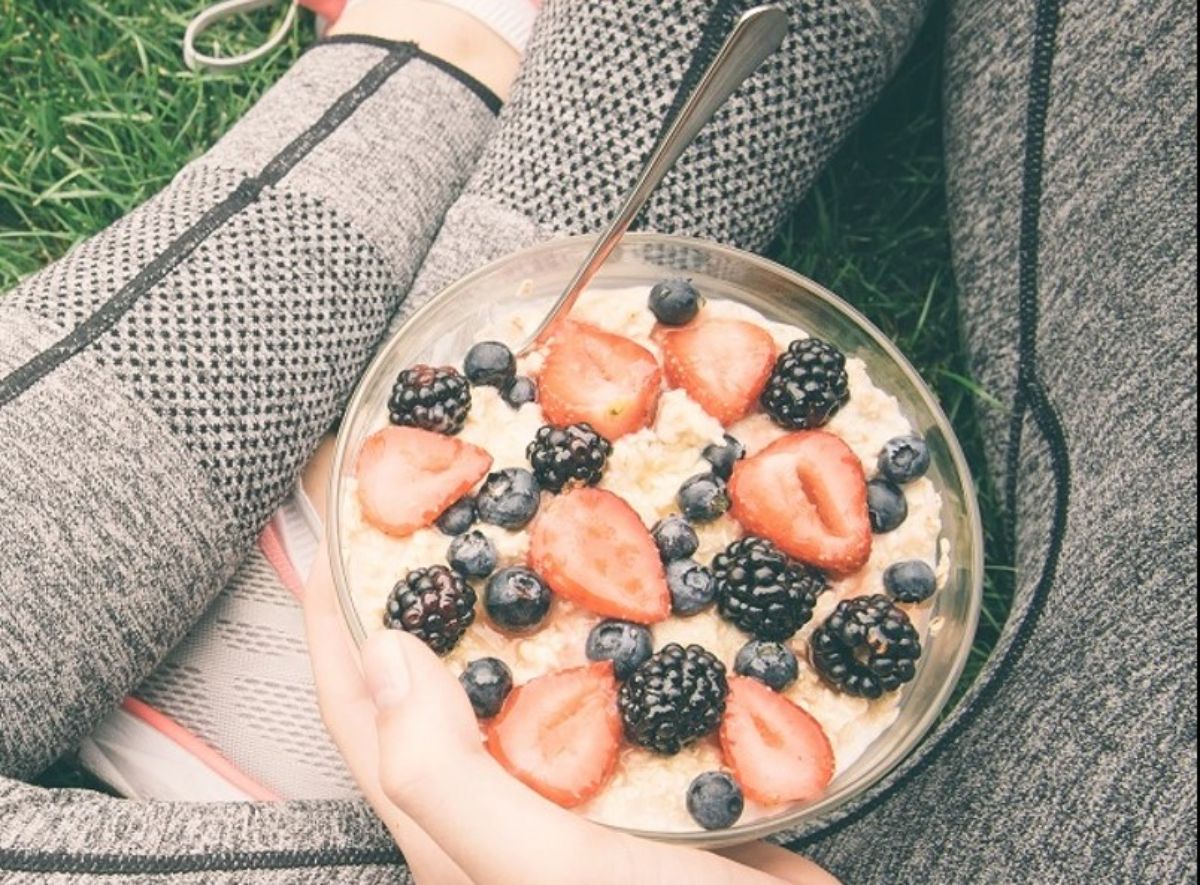 A simple protein shake is an excellent post-run snack, providing quick and easy-to-digest protein to help rebuild and repair muscles.
This vanilla protein shake is an ideal recovery drink that can be consumed immediately after running as it helps to replenish depleted glycogen stores and promote muscle growth.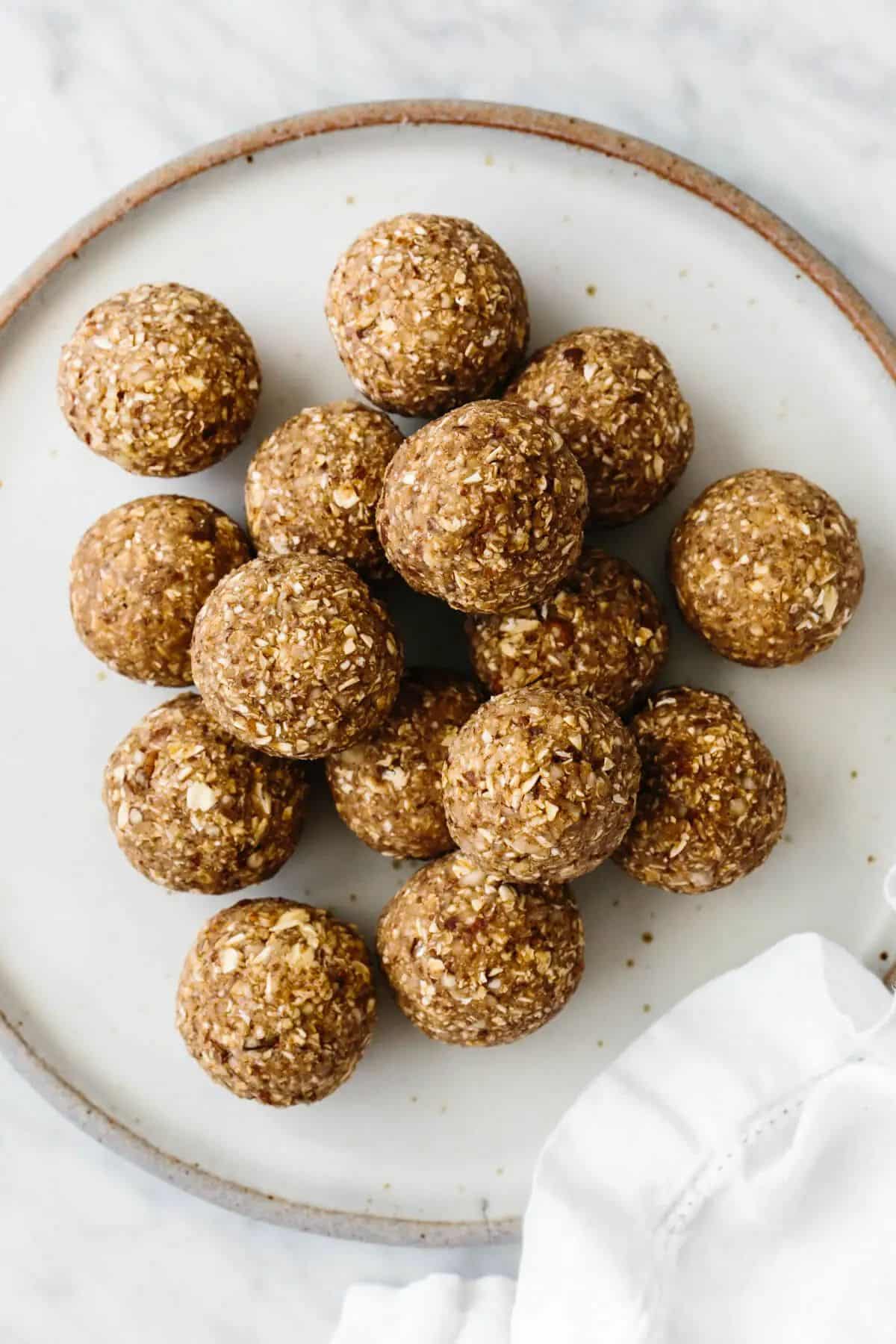 These banana bites make for a quick mid-run energy snack providing easily digestible carbs from the combo of banana, oats, pecans, and almonds.
High in potassium, bananas can aid in regulating fluid balance in the body. In fact, bananas contain more potassium than sports drinks!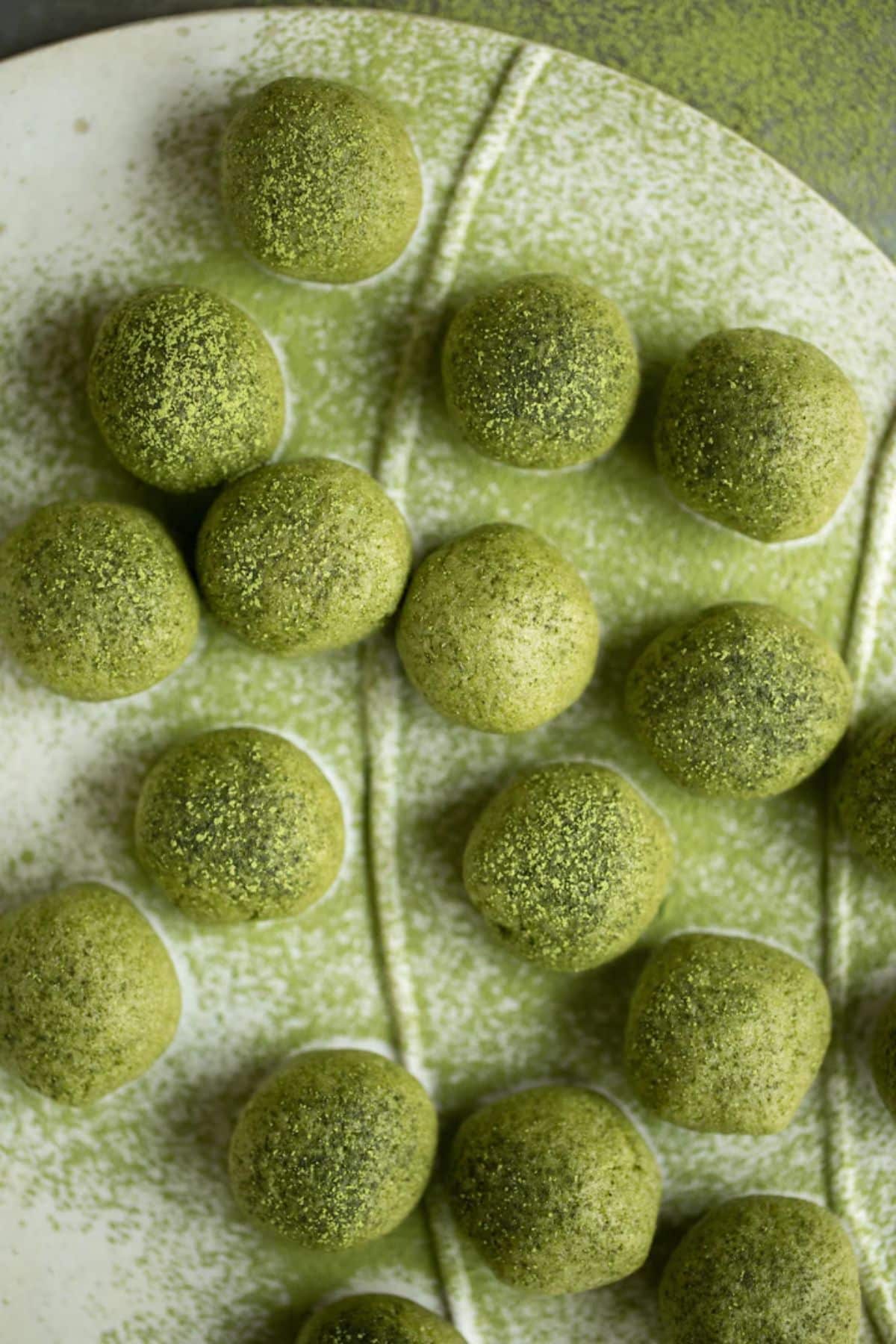 Protein matcha balls make an excellent snack for runners, packed with antioxidants and clean protein. Detoxing occasionally is essential for runners to eliminate toxins that can affect performance and overall health.
The matcha powder in these balls boosts the body's natural detox process and helps reduce inflammation, which can be a common issue among runners.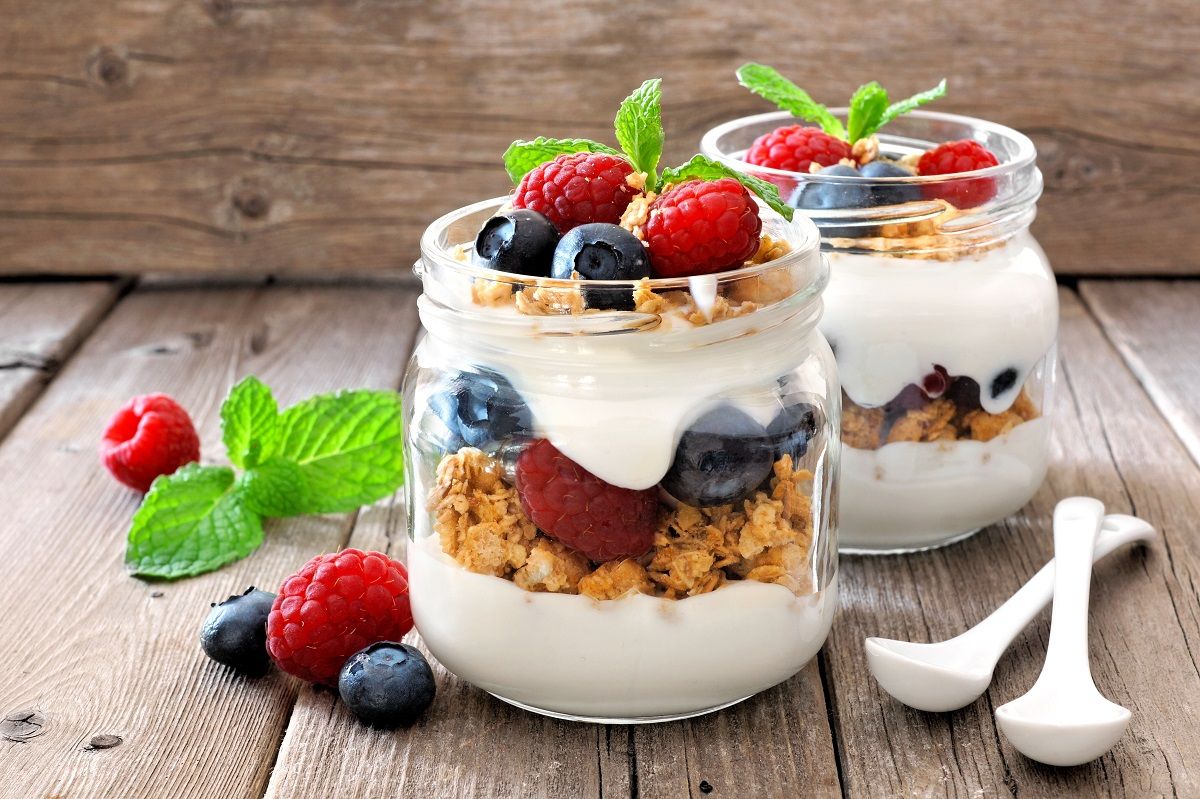 Incorporating high-quality protein after a run is crucial for building lean muscle mass, and a berry parfait offers the perfect solution.
Greek yogurt contains around 20 grams of protein per serving, making it a quick and easy option that takes less than five minutes to prepare. For those with dairy sensitivity or seeking fewer calories, swapping for plant-based yogurt is always an alternative.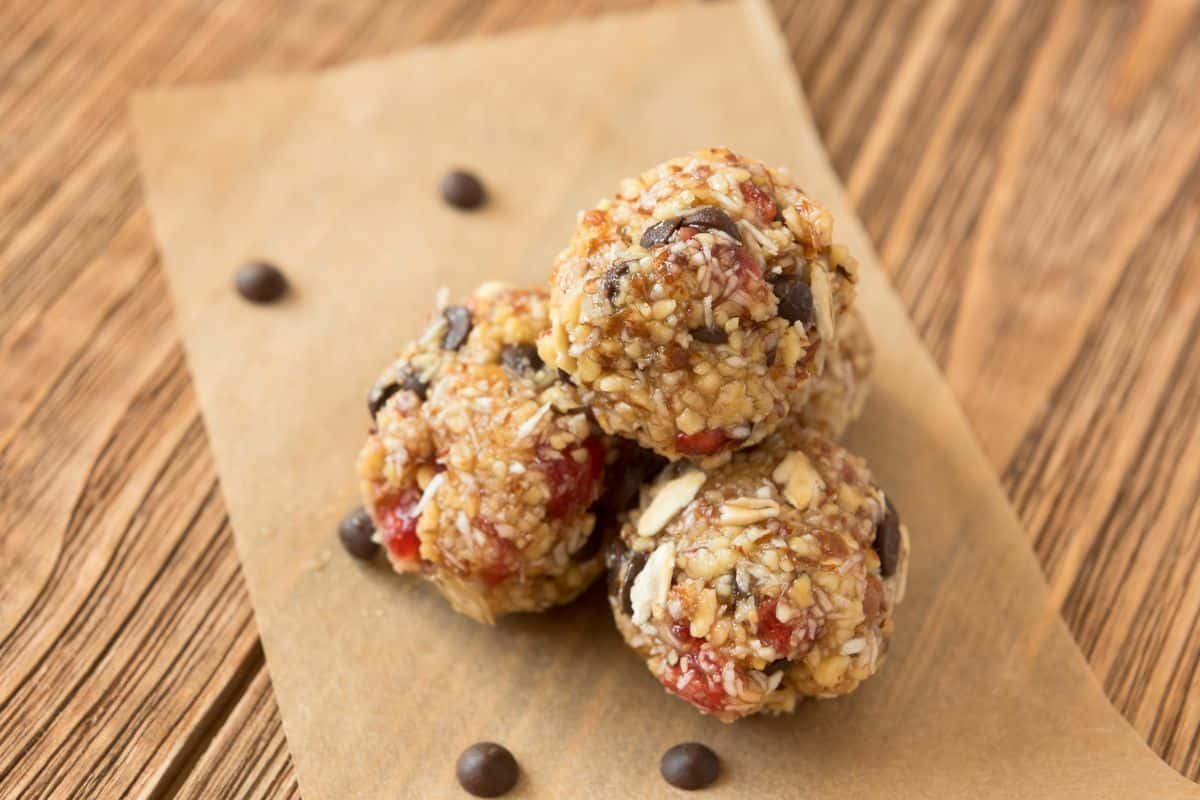 The raisins in this recipe offer carbs for fueling the muscles and also contain iron, which is necessary for runners' endurance.
Oats provide slow-burning energy, while peanut butter adds healthy fats, keeping mid-run hunger pangs away. If quick oats are unavailable, pulse old-fashioned oats in a food processor to break them into smaller pieces.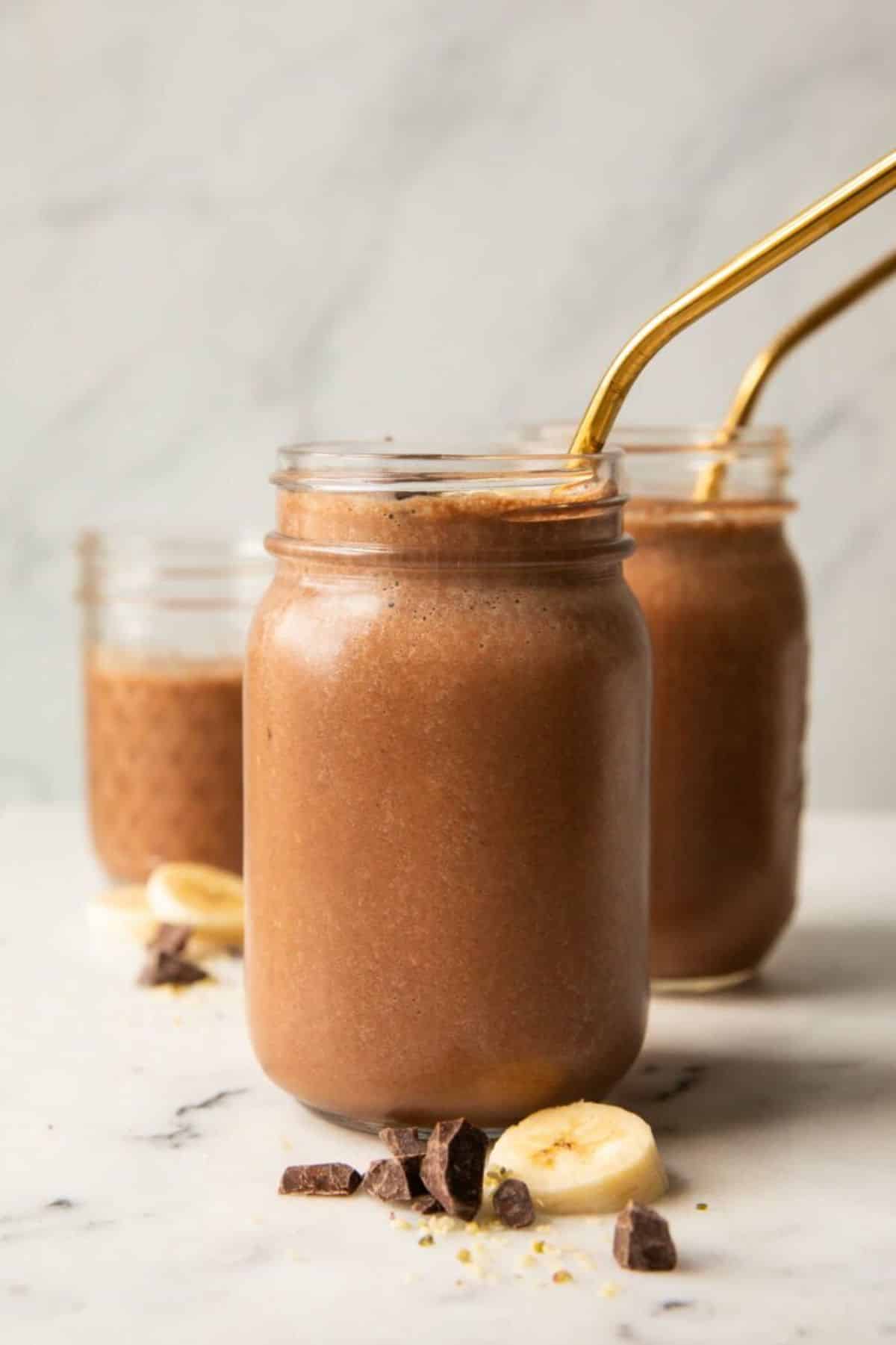 Smoothies containing quick-digesting carbs and healthy fats provide sustained energy for runners. As smoothies are blended, they become easier to digest, making them an ideal pre-run snack if you're short on time before a run.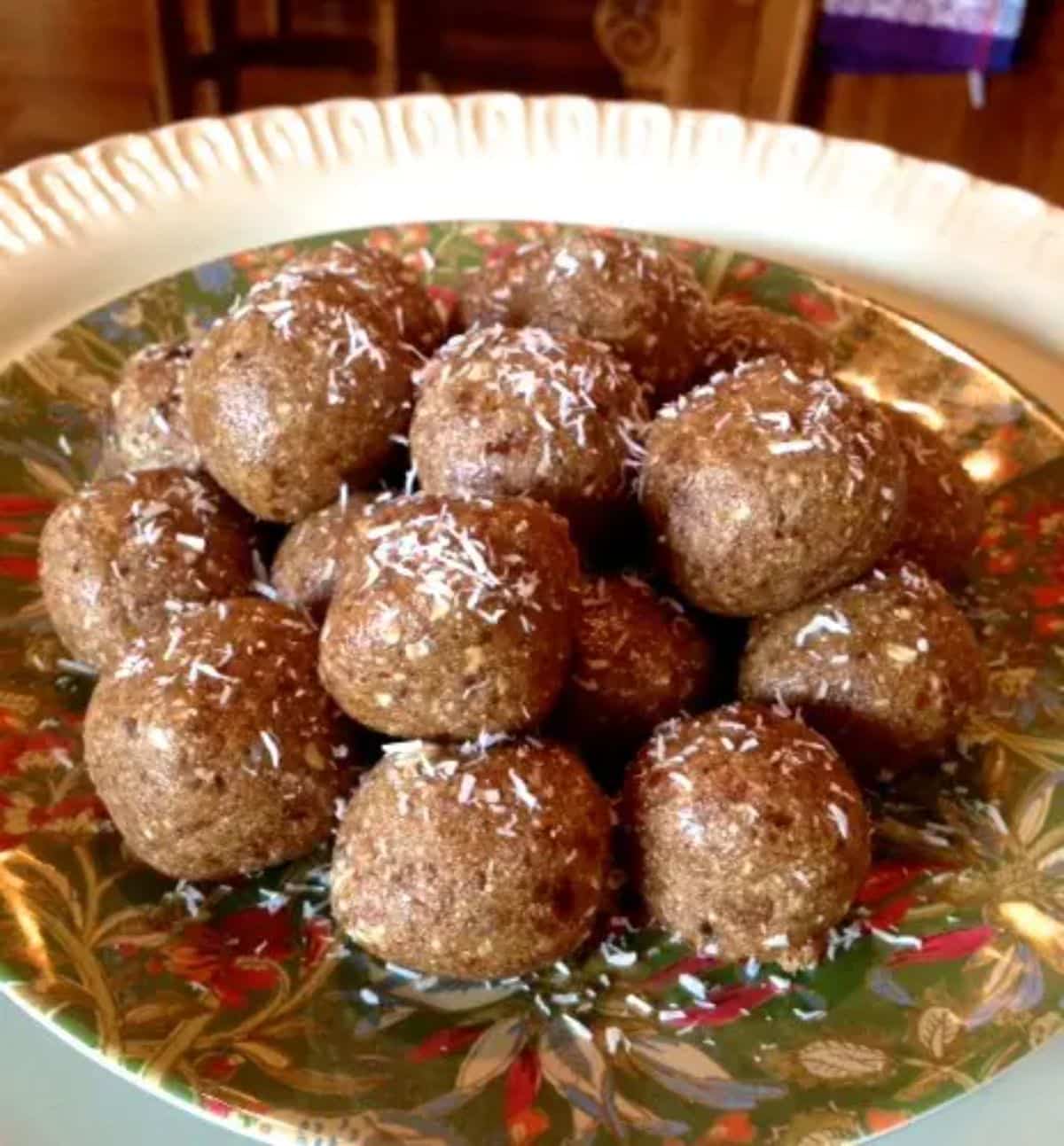 These almond joy protein balls are a more balanced snack than candy bars. This recipe includes almonds, coconut, and protein powder, with almond milk used for binding.
They provide long-lasting energy, promote satiety without causing bloating, and prevent spikes in blood sugar levels, making them an ideal snack for running.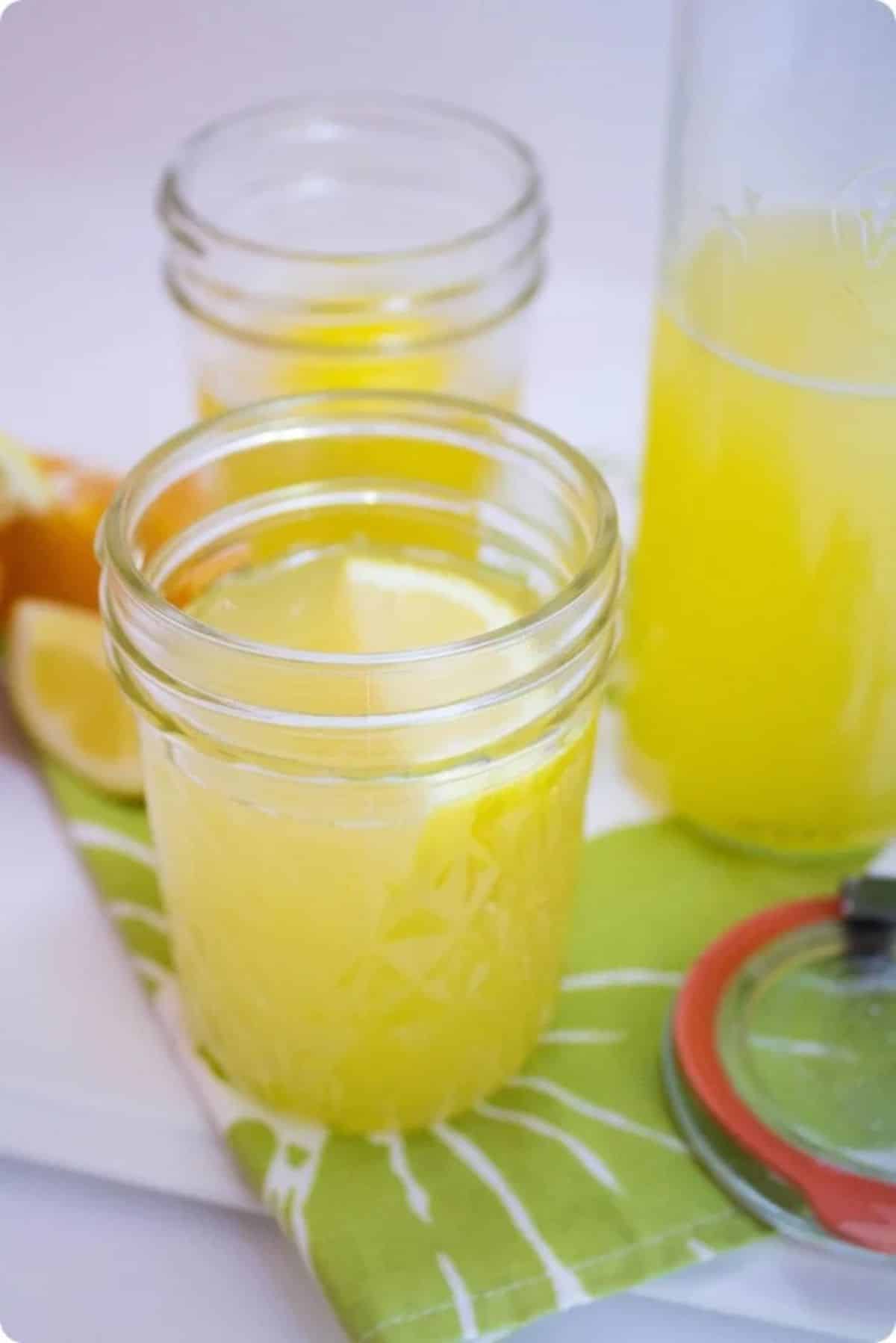 Did you know you can make your own sports drinks? This recipe is a refreshing and cost-effective hydration solution for long runs.
It contains essential electrolytes, carbohydrates, sodium, and potassium that diminish as the body sweats during extended durations of exercise.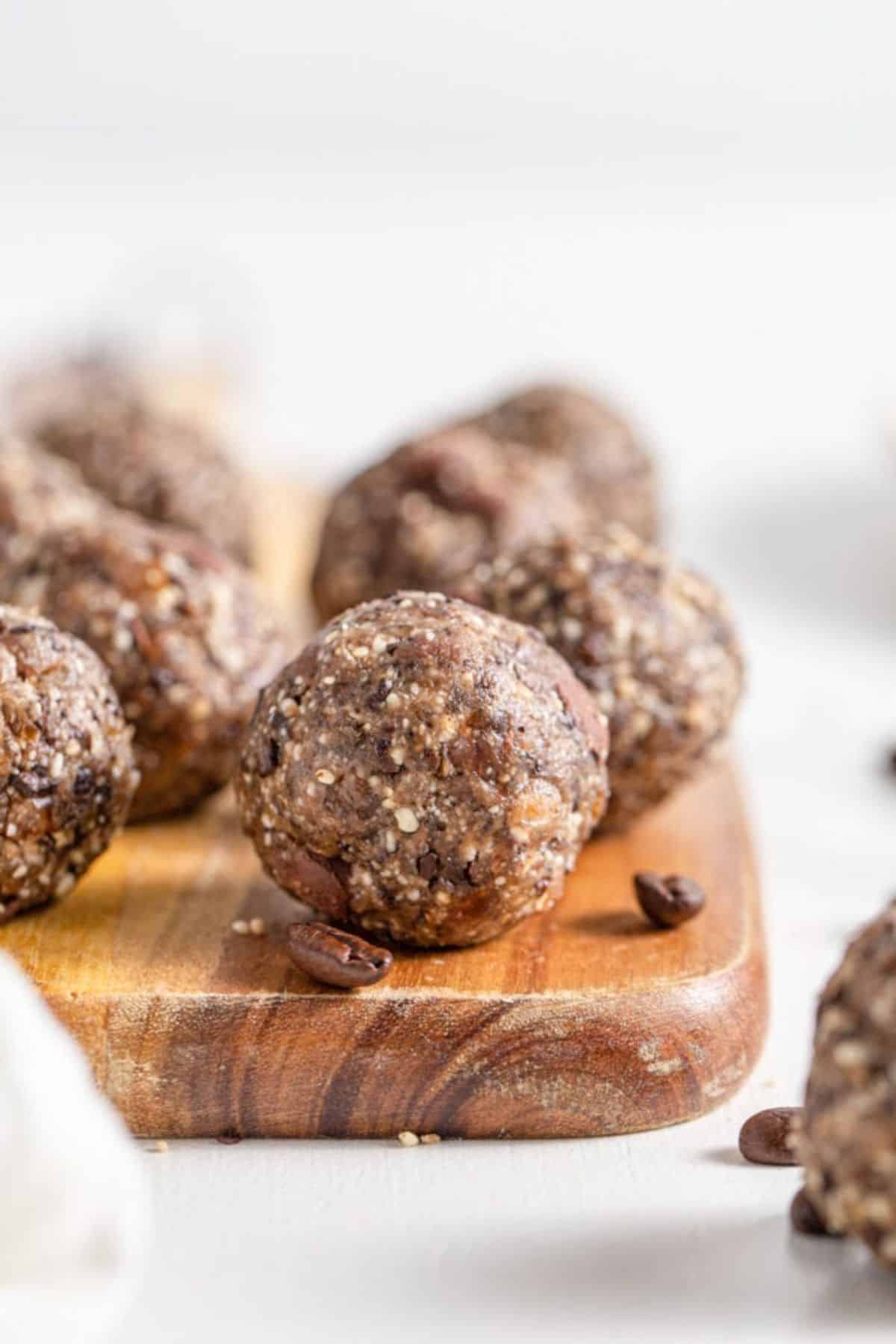 No-bake bites, with their sweet flavor and high carbohydrate content, should be every runner's preferred mid-run fuel source.
In this recipe, they are combined with cashews that enrich them with vitamin E, which helps ward off oxidative stress. Coffee beans give a mild caffeine boost to power through the run's finish line.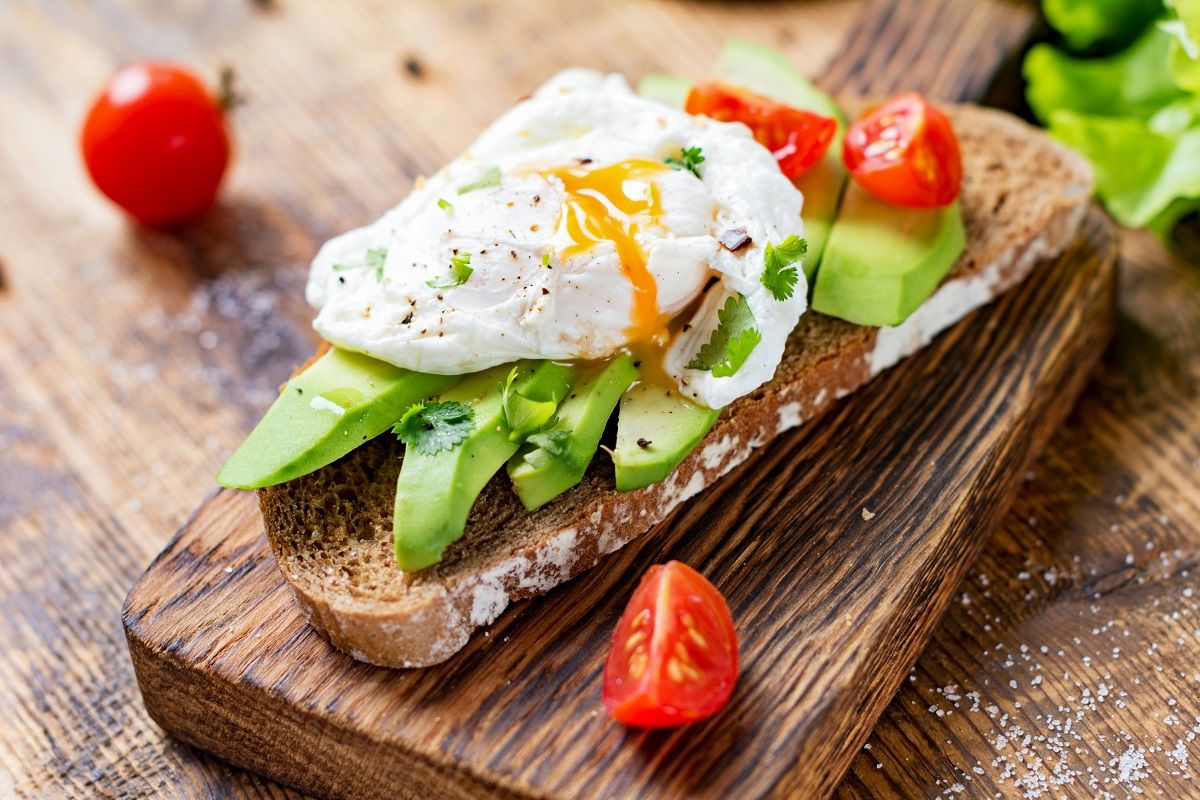 Avocado toast is an excellent post-run snack when adding eggs as protein. To add more variety, try cooking your eggs differently, like poached, fried, or scrambled. For vegans, enjoy some stir-fried tofu as a protein source.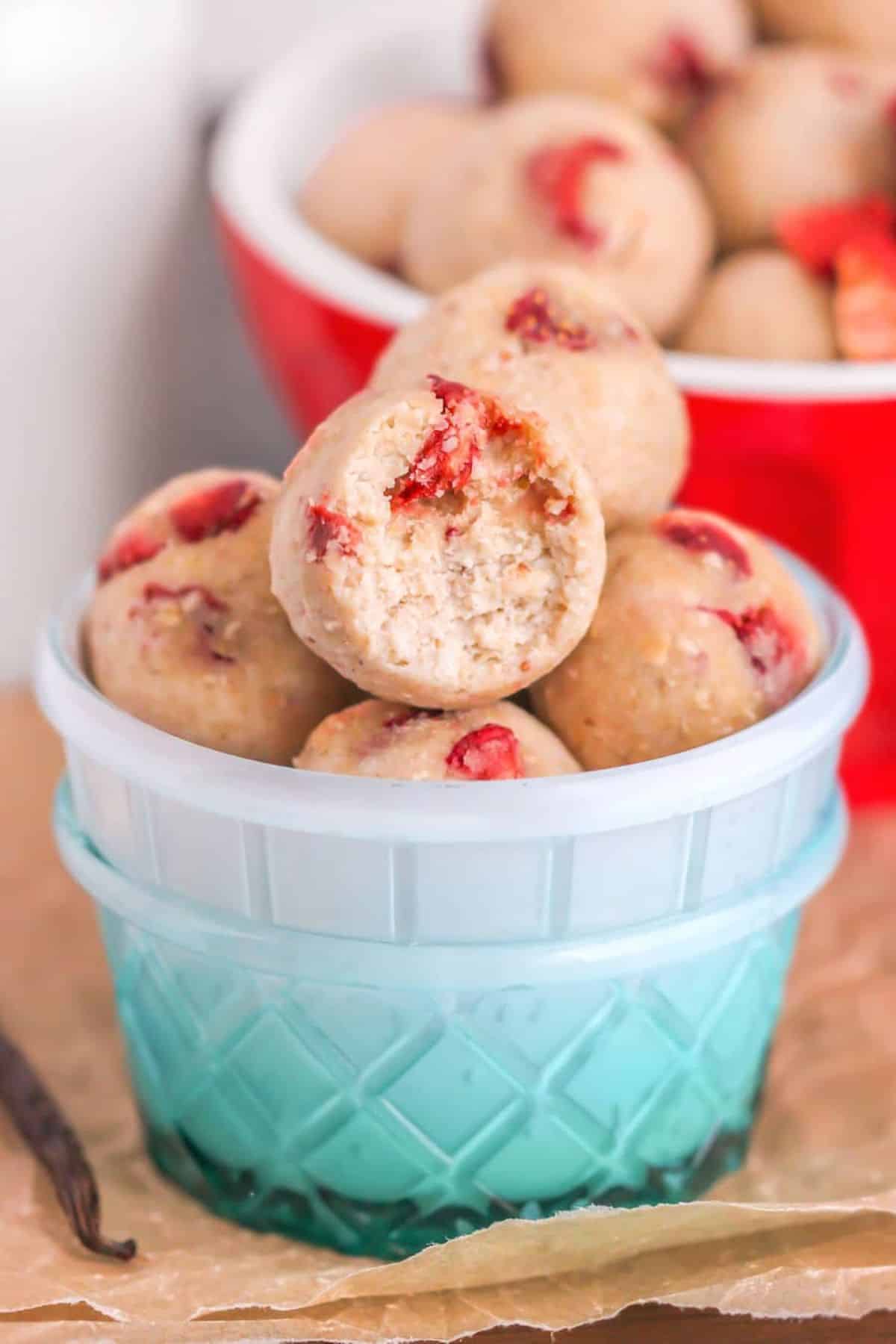 These strawberry shortcake bites prove that runners can indulge in snacks that are both healthy and delicious.
They're packed with freeze-dried strawberries for a concentrated punch of flavor. These energy bites are vegan, gluten-free, and perfect for satisfying sweet cravings any time of the day.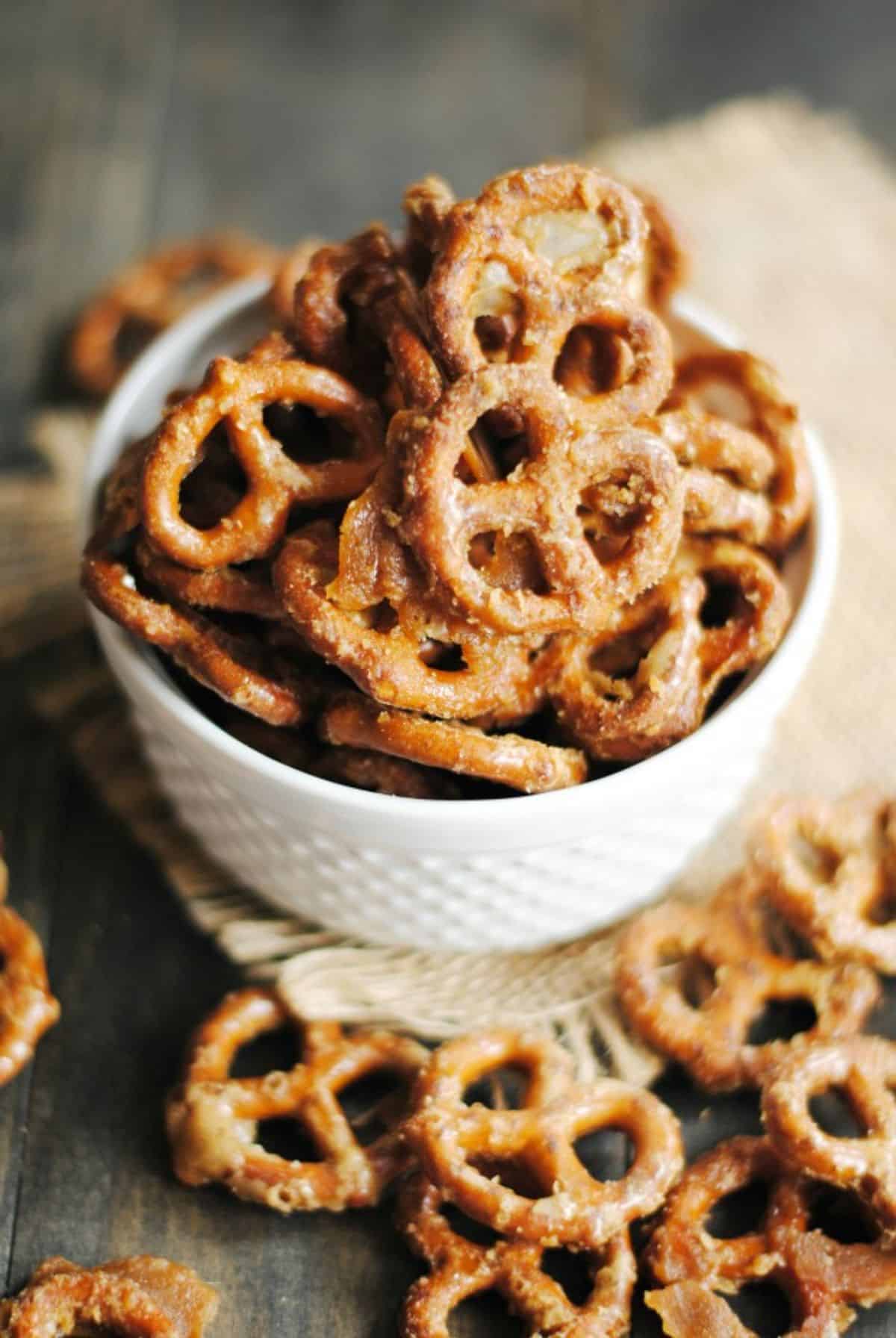 This salty mid-run snack is perfect for those who prefer savory over sweet flavors. Easy-to-digest and carb-packed pretzels offer the sodium necessary to balance electrolytes.
The maple syrup glaze coating the pretzels and unsalted butter is an ideal binder, making it crispy and slightly sweet.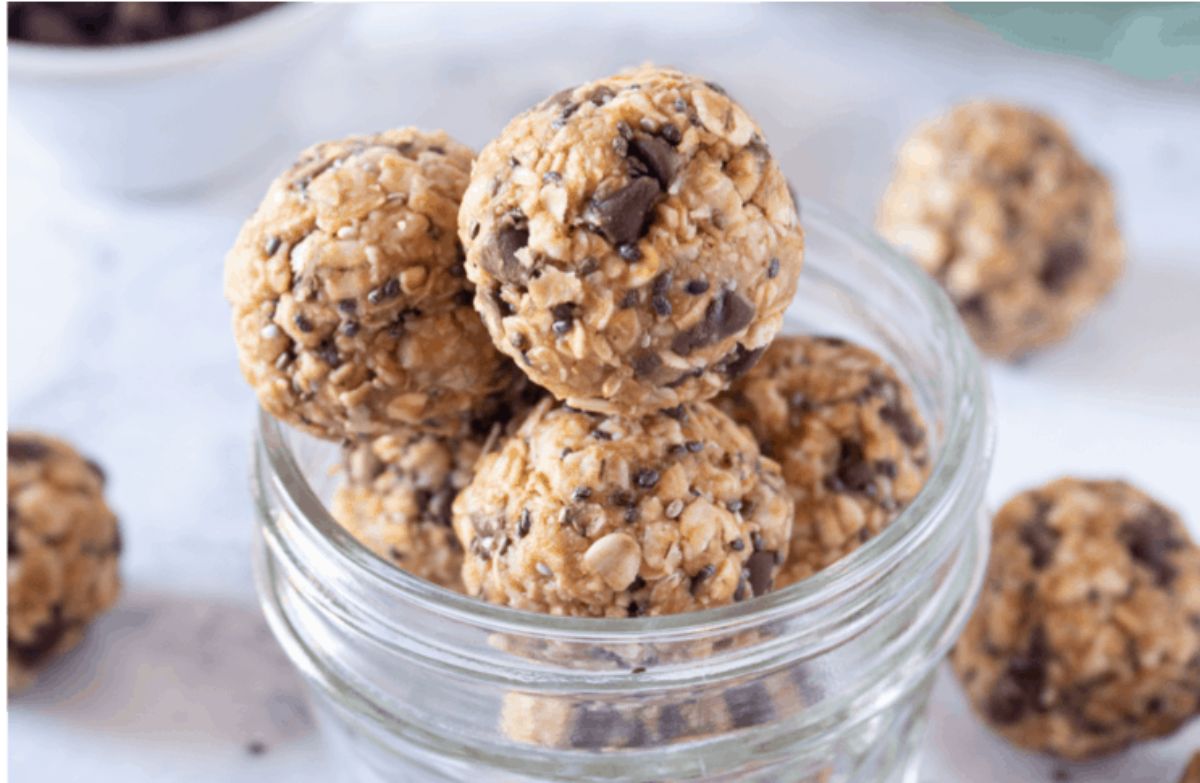 This recipe is perfect for those days when you don't feel like turning on your oven. It includes dates, peanut butter, oats, and chia seeds, balancing slow-burning carbs and protein. These energy balls are easy to make and portable to sustain running performance.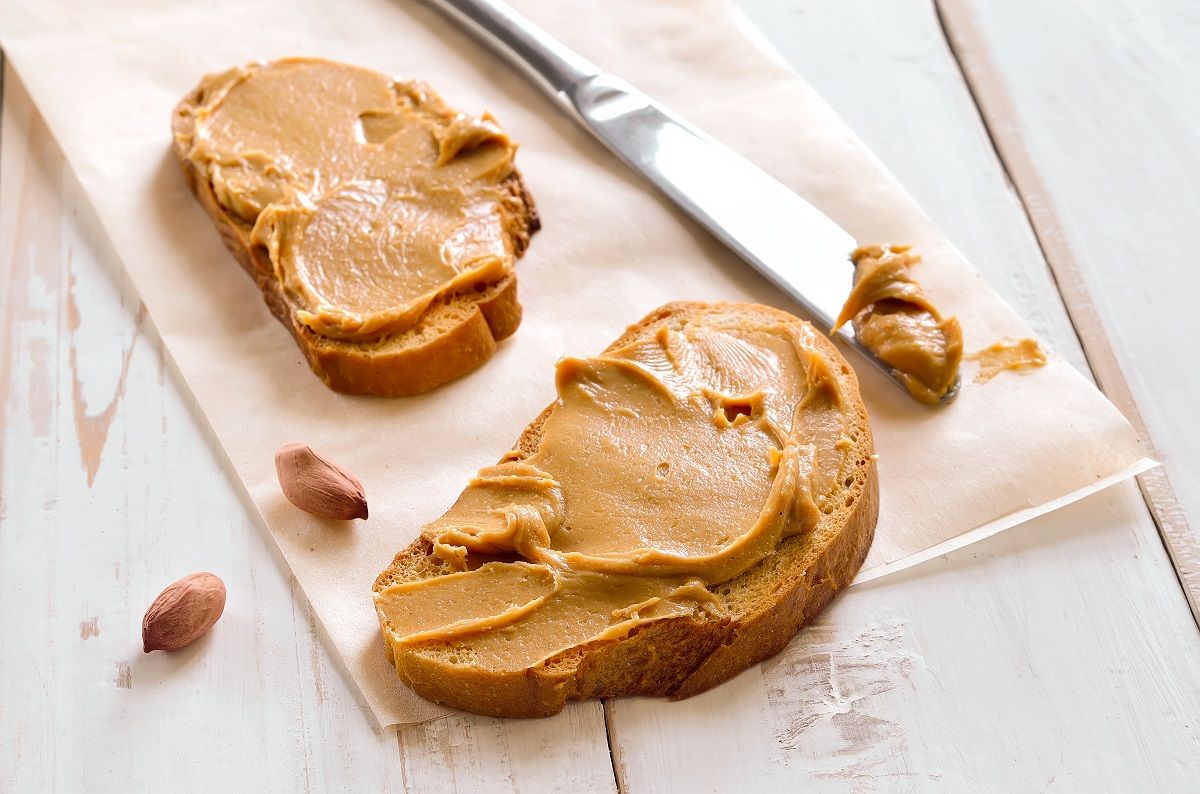 A peanut butter banana sandwich provides slow-digesting carbs and healthy fats, making it a perfect pre-workout snack when you don't have time for a bigger meal before a run.
Rich in fiber, it can sustain your energy levels while allowing enough time for digestion without the risk of stomach discomfort.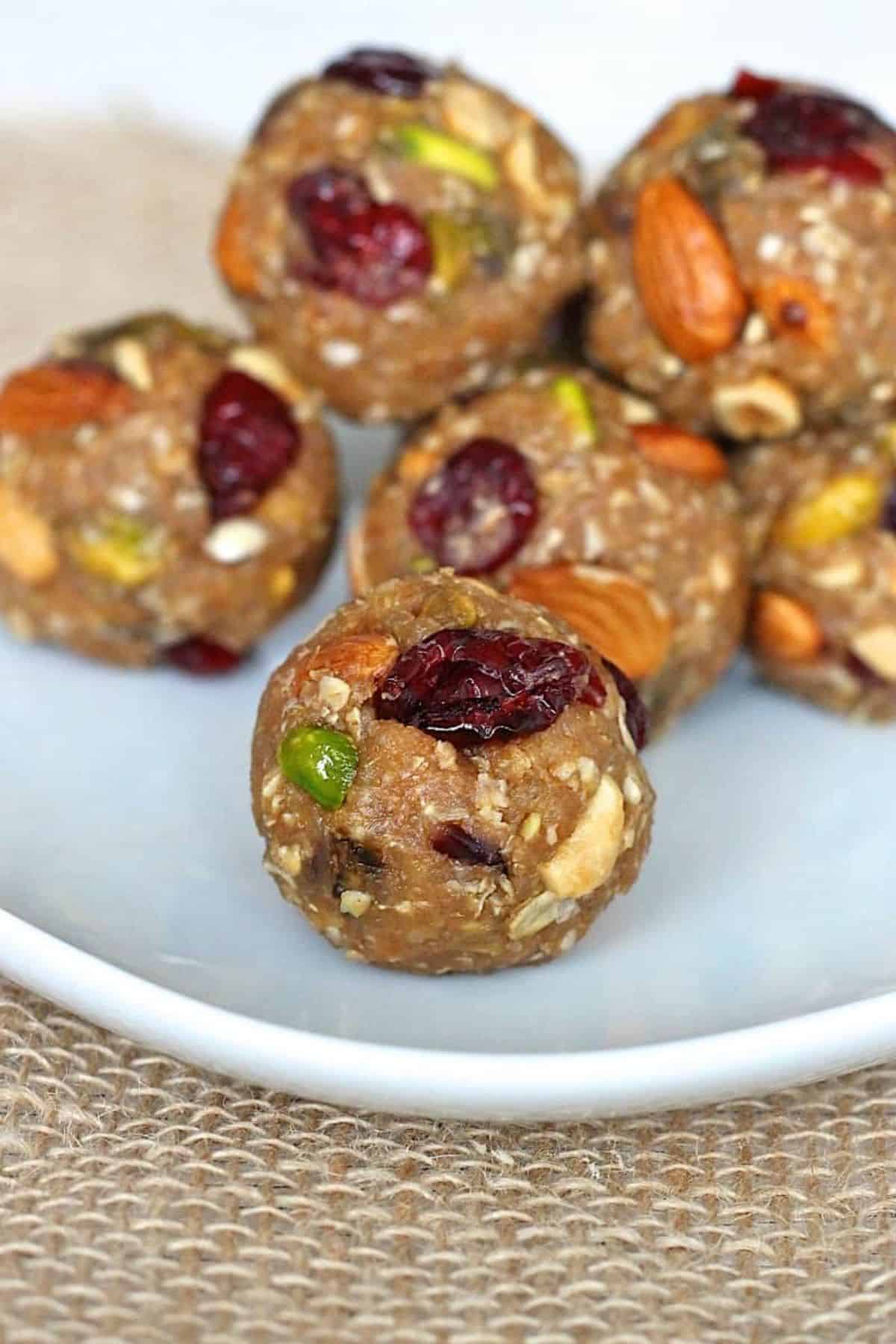 Combining peanut butter, honey, quinoa, oats, almonds, and dried cranberries in these energy bites makes them delicious and nutritious.
Quinoa is an excellent source of protein and complex carbohydrates, which provide enough energy to help power through any workout.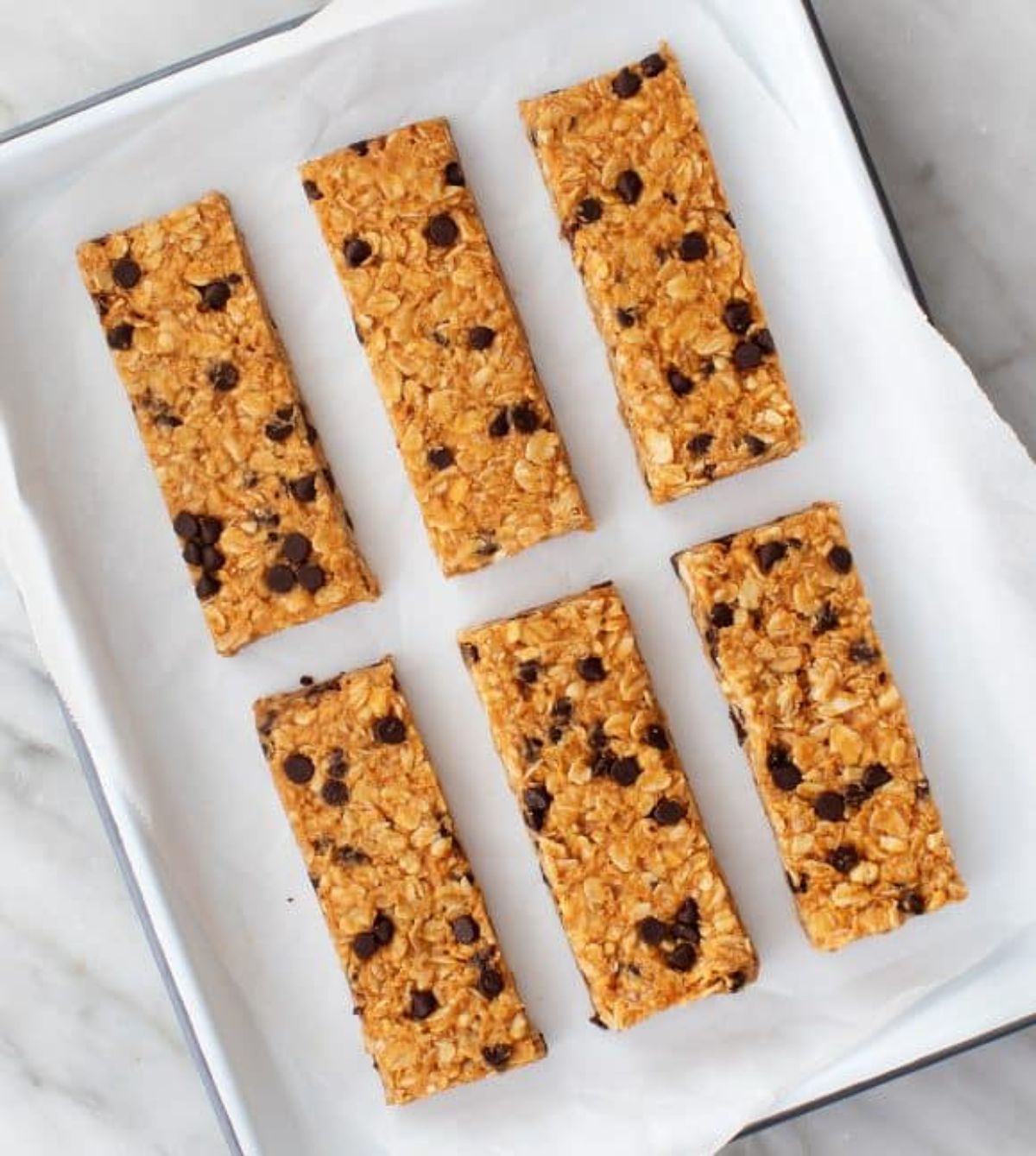 Homemade granola bars are fantastic for runners because you have complete control over the ingredients and their nutritional content.
The oat base provides complex carbohydrates that are slowly digested and released over time. Add other ingredients like nuts and honey for an energy boost.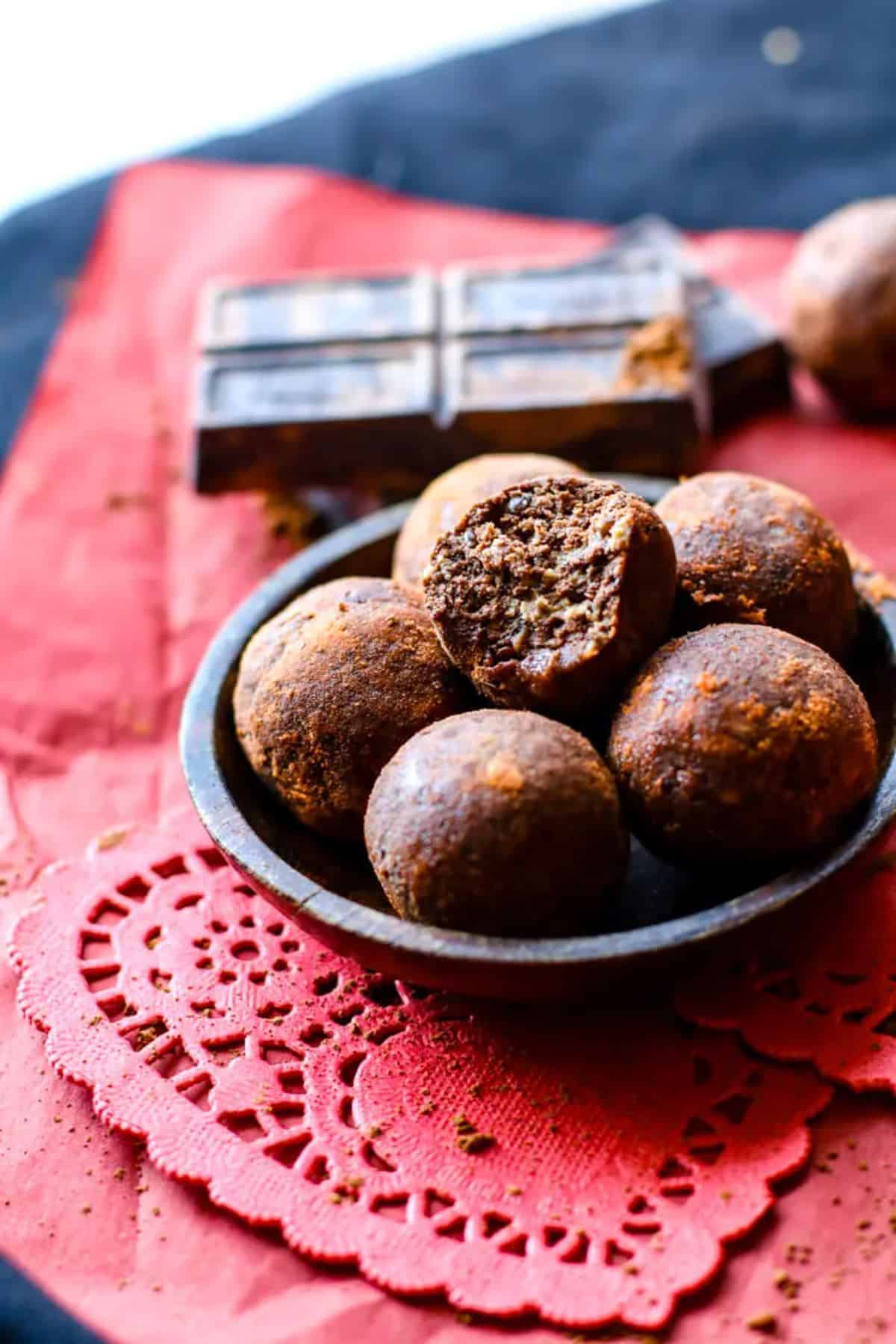 These gluten-free bites are a clean energy source for mid-run fuel-ups. This recipe contains healthy fats, protein, and slow-burning carbohydrates derived from almond butter, cocoa powder, and rolled oats. They're quick to make and indulgent enough to satisfy a sweet tooth.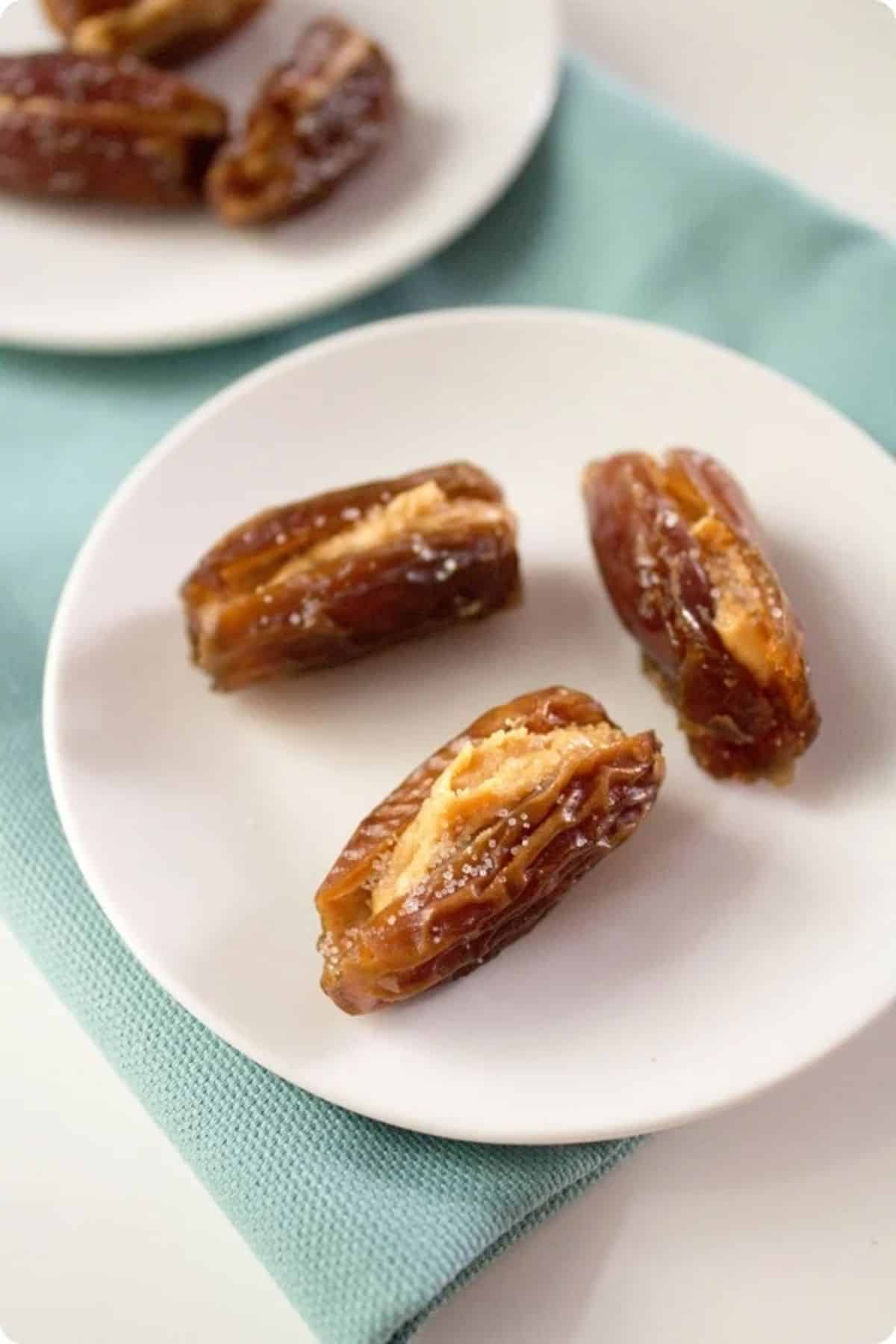 Sometimes simple snacks are exactly what you need for energy during a long run. This whole-food recipe uses Medjool dates filled with nut butter and a sprinkle of sea salt for a mix of carbs, protein, and healthy fats. They're sweet and filling enough to be perfect for all-day snacking.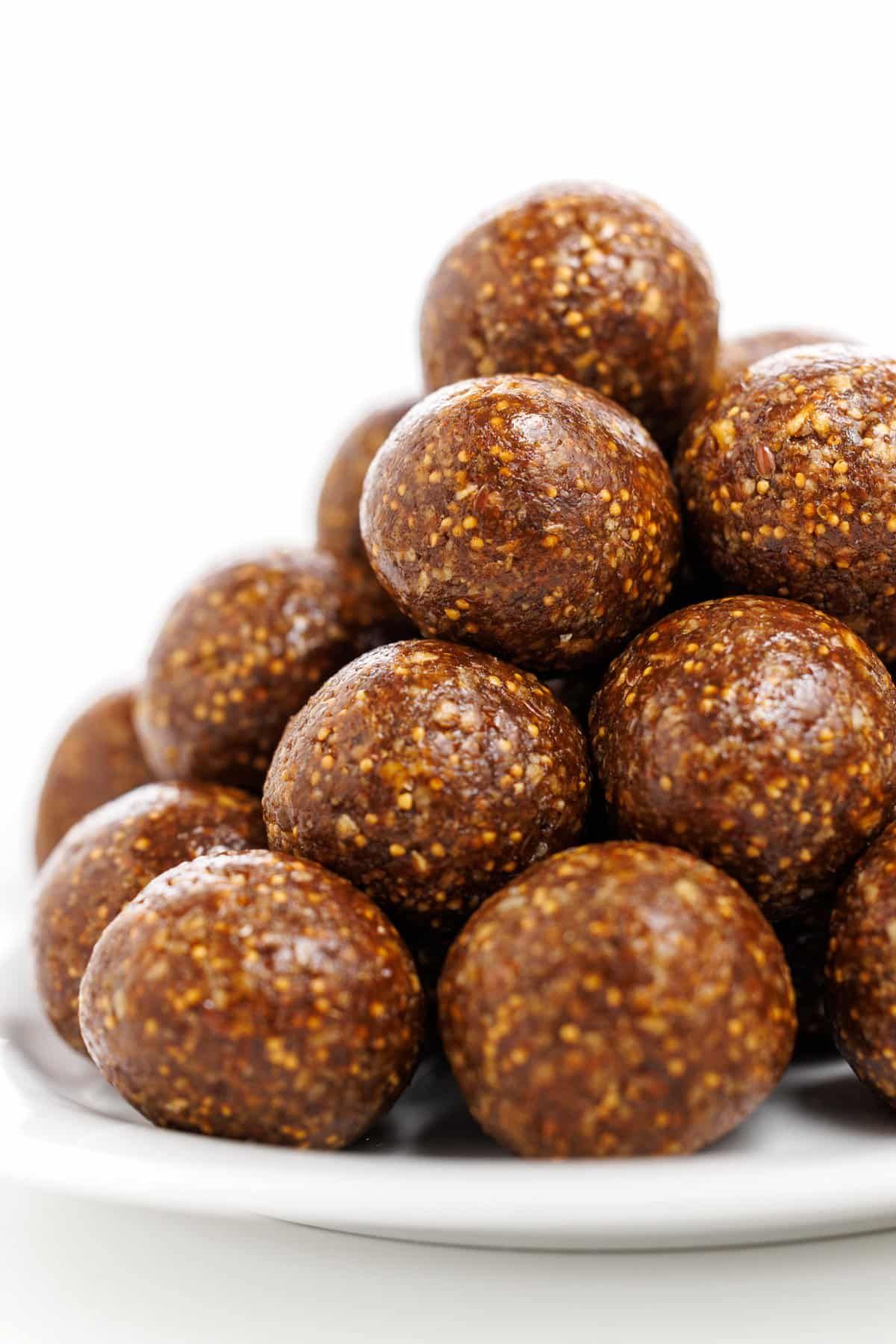 These paleo-friendly fig newton bites contain dried figs and almonds to deliver a balance of carbs, protein, and healthy fats. They're also gluten-free and vegan, making them a perfect fueling option for runners with dietary restrictions.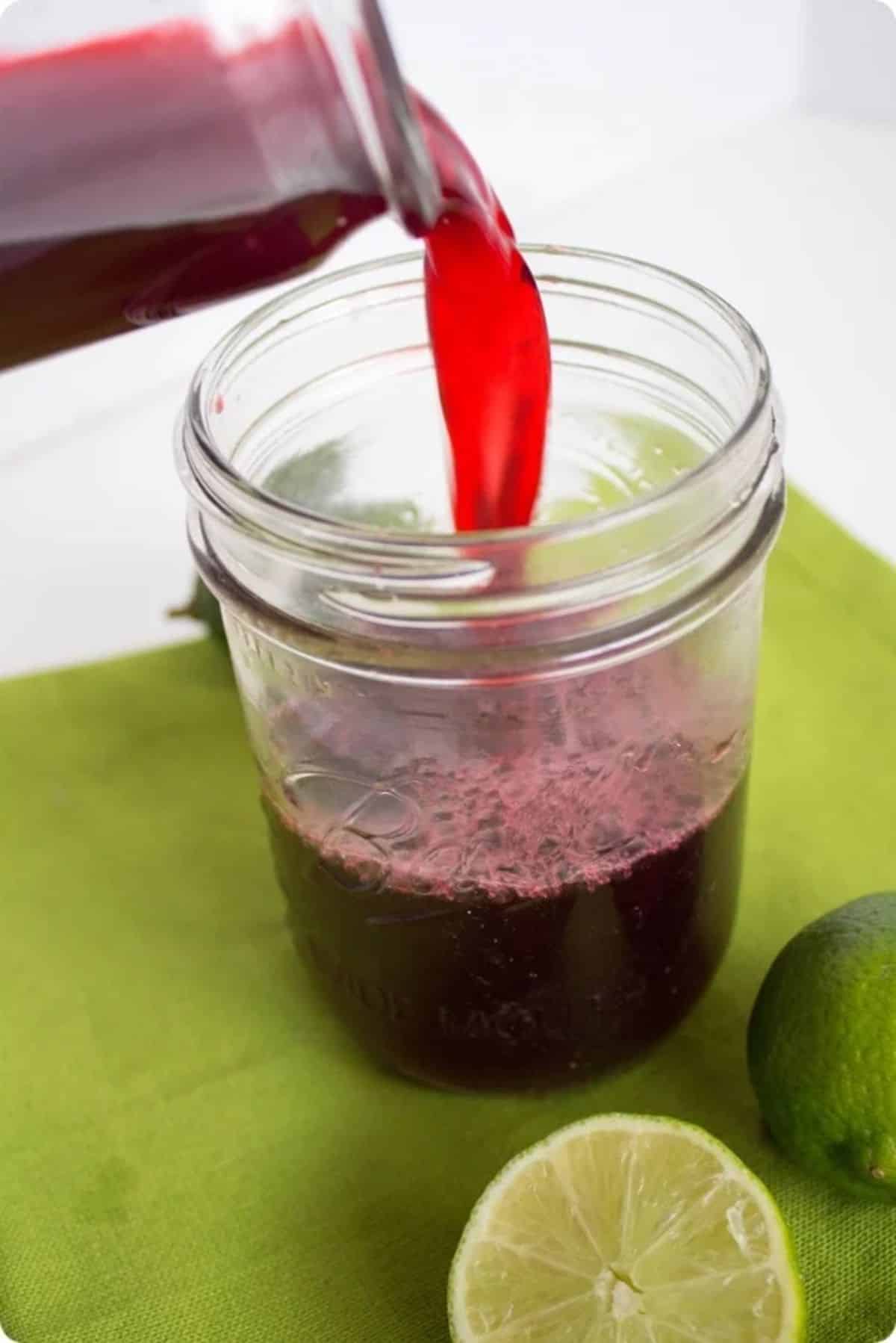 This simple sports drink is made with tart cherry juice, maple syrup, and sea salt to provide essential electrolytes, carbohydrates, and vitamins that runners can lose during long-distance runs. Cherries also have anti-inflammatory properties, aiding recovery after intense workouts.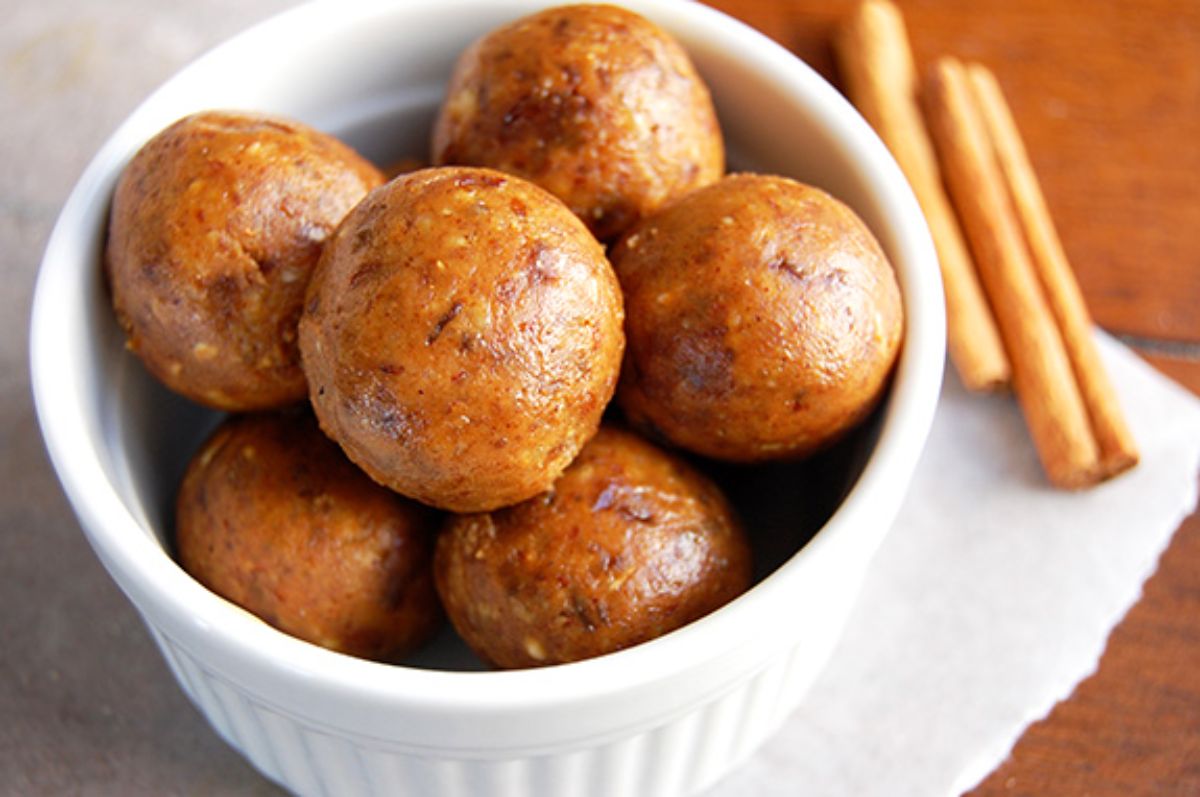 These pumpkin pie bites are a healthy taste of Thanksgiving all year long! Packed with pumpkin puree, dates, and almond flour, they deliver a healthy amount of carbs, protein, and healthy fats. These energy bites are gluten-free, vegan, and perfect for quick energy boosts during runs.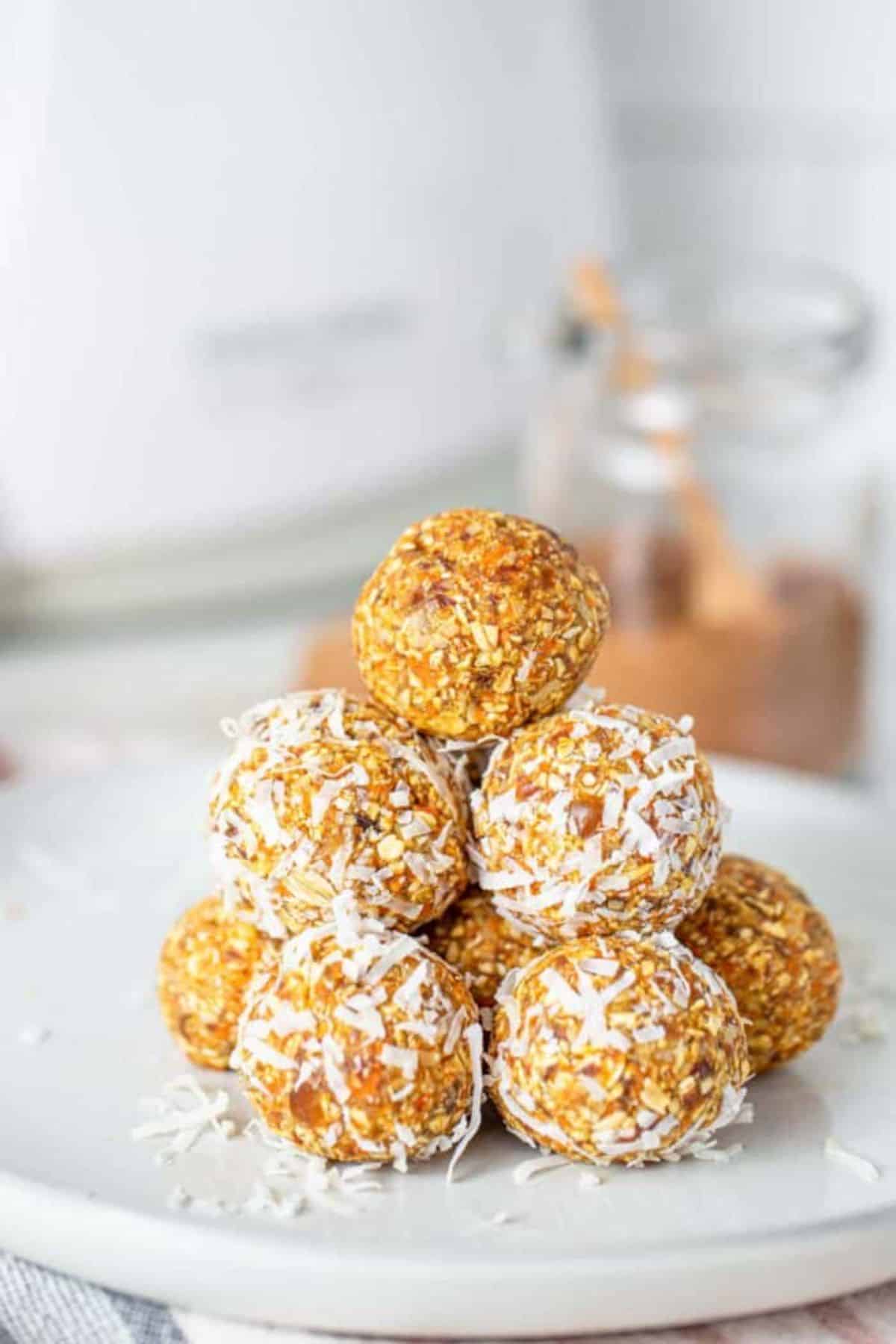 This decadent treat tastes nearly identical to carrot cake while still being nutritious! The recipe includes healthy ingredients like walnuts, oats, and carrots with a hint of spice and sweetness.
These energy balls are vegan and gluten-free and provide a balance of complex carbohydrates, healthy fats, and protein, making them perfect for long-term energy during long runs.
Fuel Up Fast
No matter what kind of energy boost you need on your run, these 27 homemade running snacks have you covered! From protein-packed bars to sweet treats like cake bites and date balls, there is something here for everyone.
Plus, they are easy to make and provide essential nutrients that will keep you going mile after mile. So next time you're looking for a quick burst of energy during your run, grab some supplies and whip up one (or more!) of these delicious recipes. Happy snacking!