Today I'm sharing my mom's rum balls recipe, a delicious adult-only treat that is loaded with alcohol as well as many memories.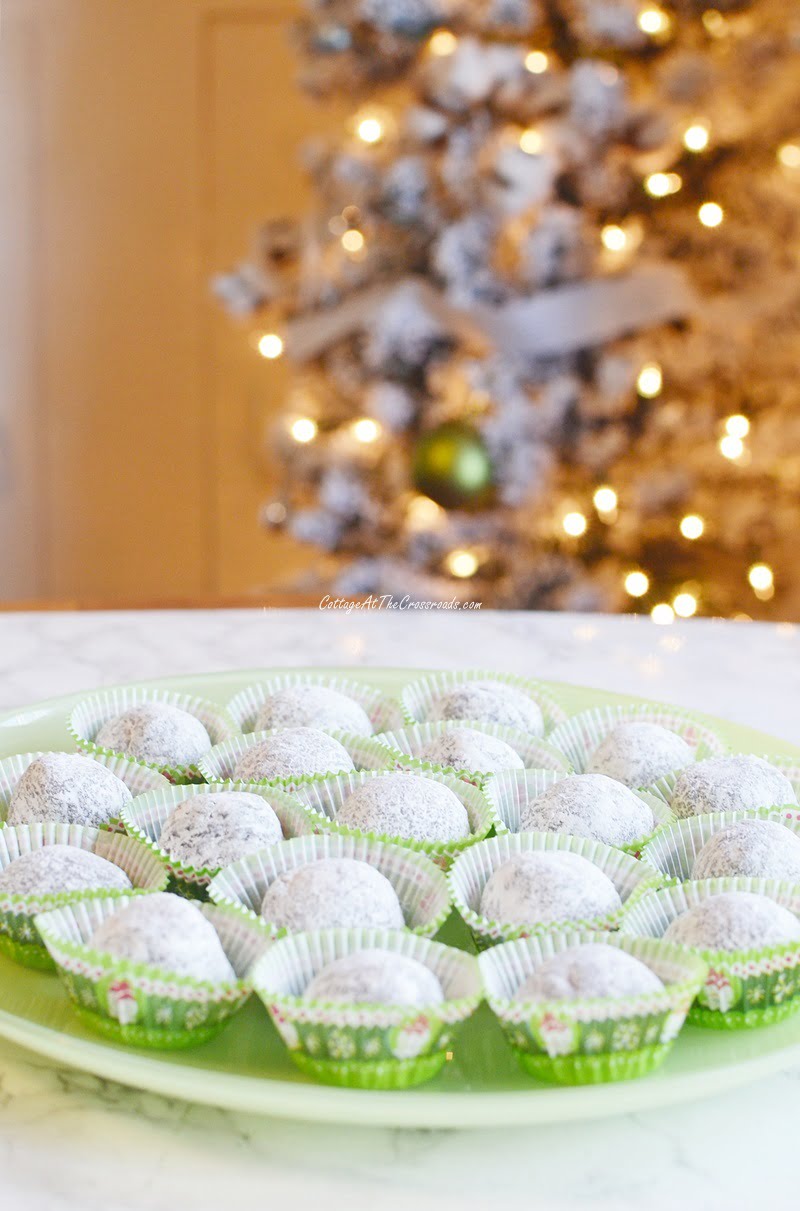 Y'all, it is less than a week until Christmas, and my mom and I have been making rum balls for several days. Well, I've actually been making the balls because my mom, who is 96, is unable to do the mixing and rolling any more.
But I couldn't let Christmas come and go without making the rum balls with her. You see, she has been making these rum balls for a long, long time.
In fact, it's kind of become a family joke about her rum balls. Some years she was quite liberal in pouring the rum in the mixture. The balls certainly give everyone some Christmas spirit!
What you need
This family classic is quite easy to make because they don't require any baking. Just a few simple ingredients come together to make a tasty treat.
Ingredients
1 11 ounce box of vanilla wafers crushed
2 cups pecan pieces
2 tablespoons Special Dark cocoa
1 ½ cups confectioners' sugar divided
4 tablespoons syrup
1 tablespoon vanilla flavoring
¼ cup rum
How to make rum balls recipe
To whip up a batch, you will need a box of vanilla wafers that have been crushed in a food processor. Or, you can crush them in a plastic baggie with a rolling pin.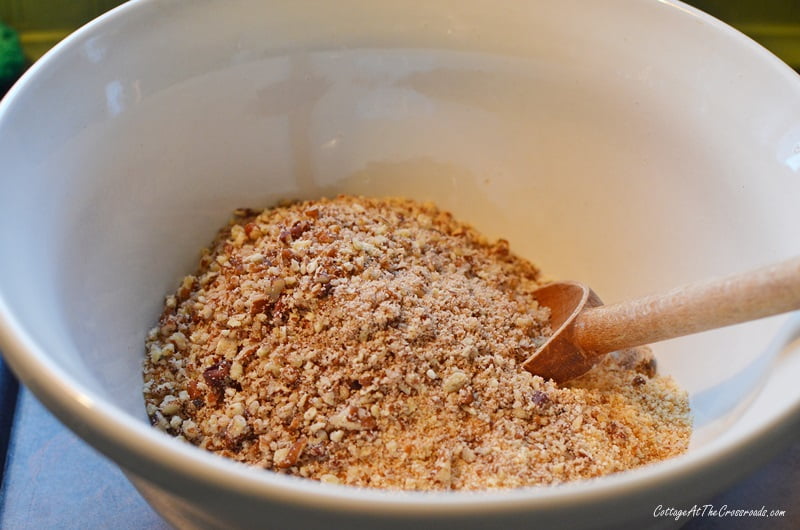 Add 2 cups crushed pecans (or you can use pecan pieces.)
Then add 1 cup of confectioners' sugar (also called powdered sugar or 10x.)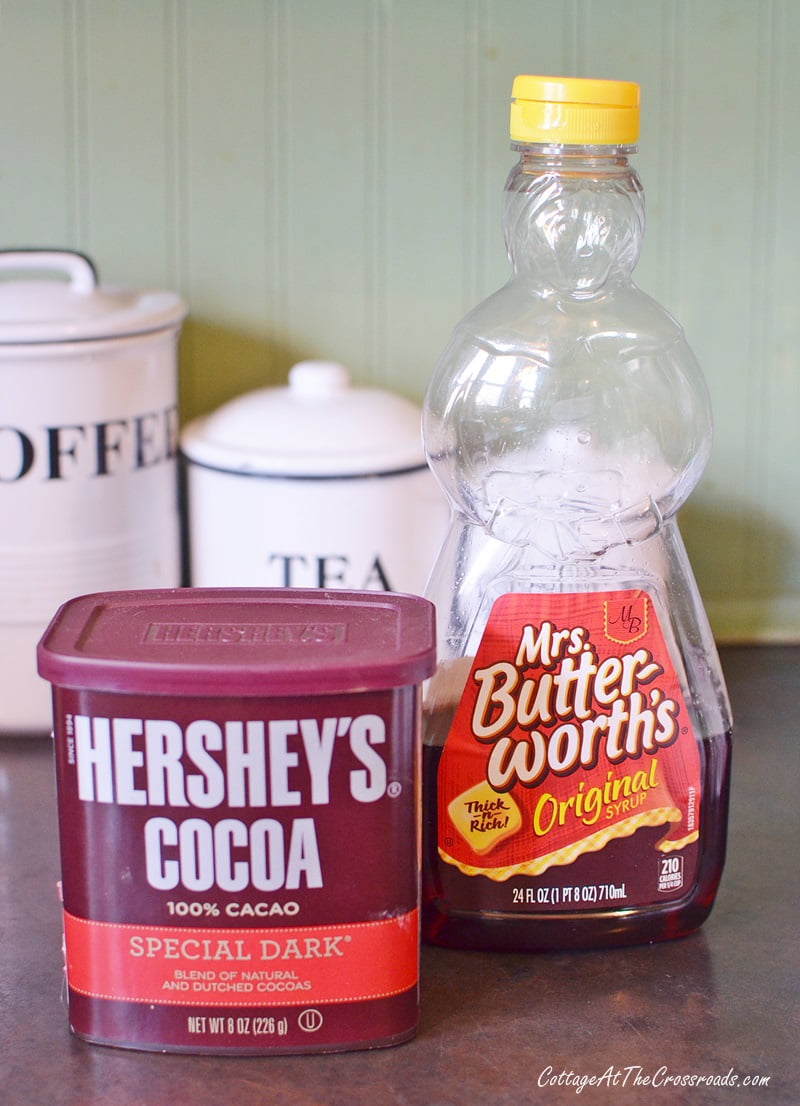 To give the balls some chocolate flavor, add 2 tablespoons of Hershey's Special Dark cocoa to the mixture. Stir to blend.
Pour in 4 tablespoons of syrup along with 1 tablespoon vanilla flavoring. Stir to incorporate. At this point, the mixture will still be quite dry and a little hard to mix.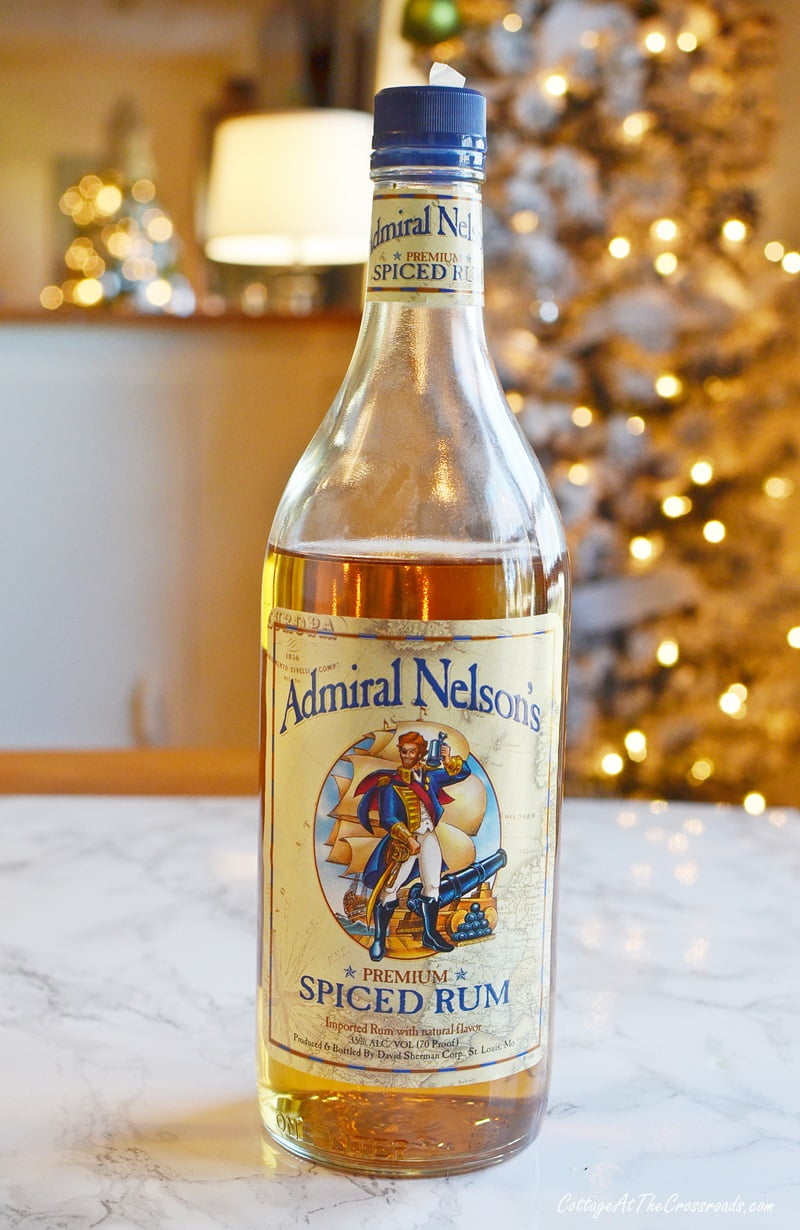 Although my mom always used light rum in her balls, I prefer spiced rum. But you can use any type of rum that you like. Pour in ¼ cup into your mixture and mix well.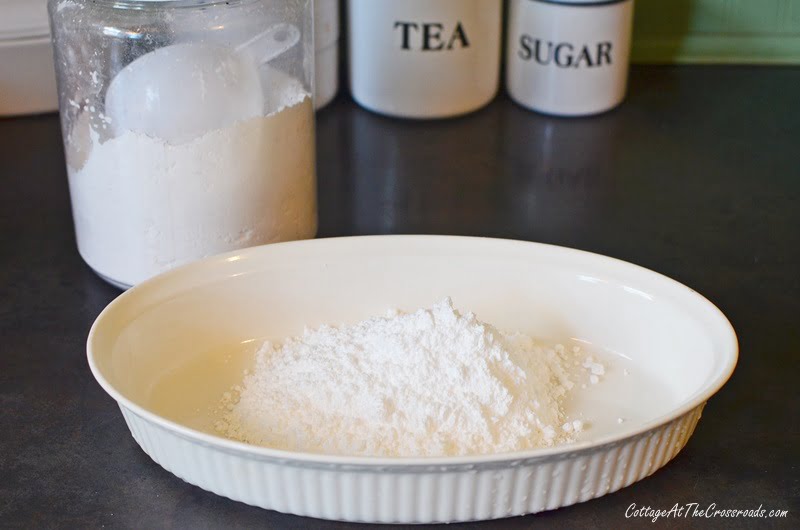 In a small dish, pour out about ½ cup of confectioners' sugar. You will roll your balls in the sugar after you have formed them.
Using your hands, scoop out a small amount of the mixture and form a ball by rolling it between your hands. This part gets a little messy!
Once a ball has formed, roll it in the confectioners' sugar and place it on a sheet of waxed paper.
Continue to roll the balls until you've used up all of your mixture.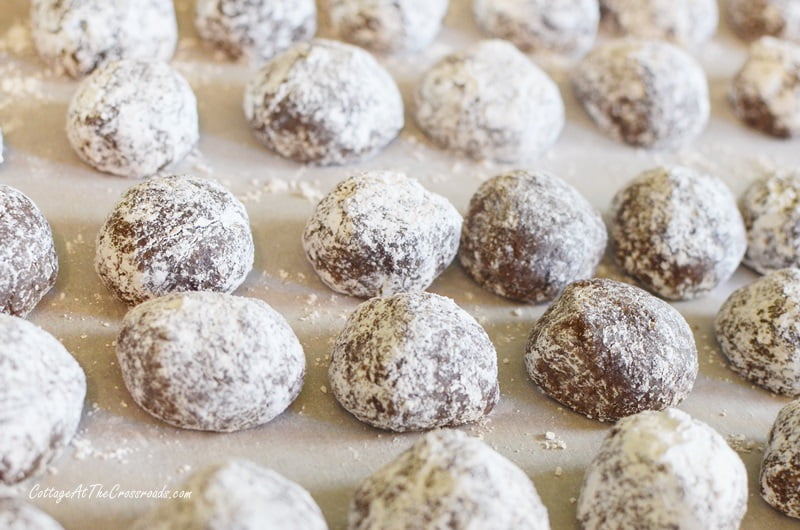 At this point, I leave the rum balls sitting out for about an hour. If they are very moist, they will absorb the first coating of confectioners' sugar and start turning dark.
Just give them another whirl in the confectioner's sugar.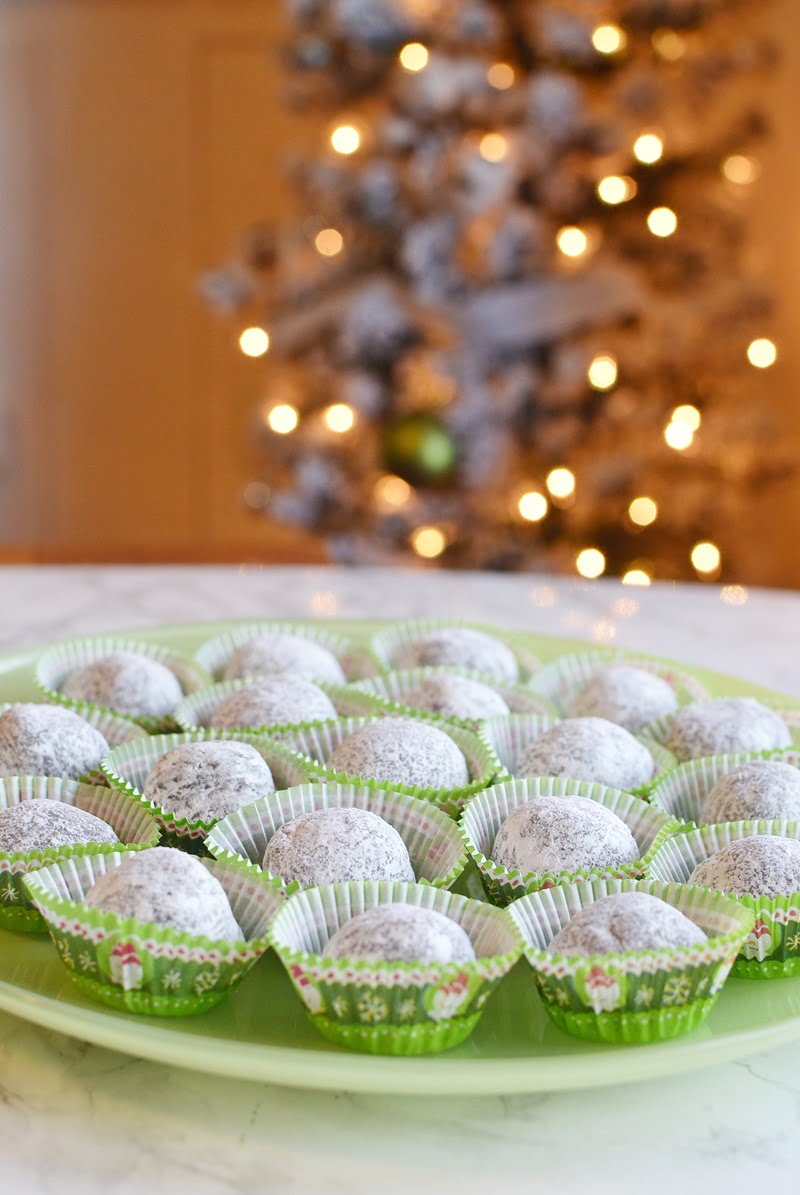 I think the rum balls look pretty in some decorative paper baking cups but if you're not serving them immediately, store them in an airtight cookie tin or other container. Use wax paper in between layers to keep them separated.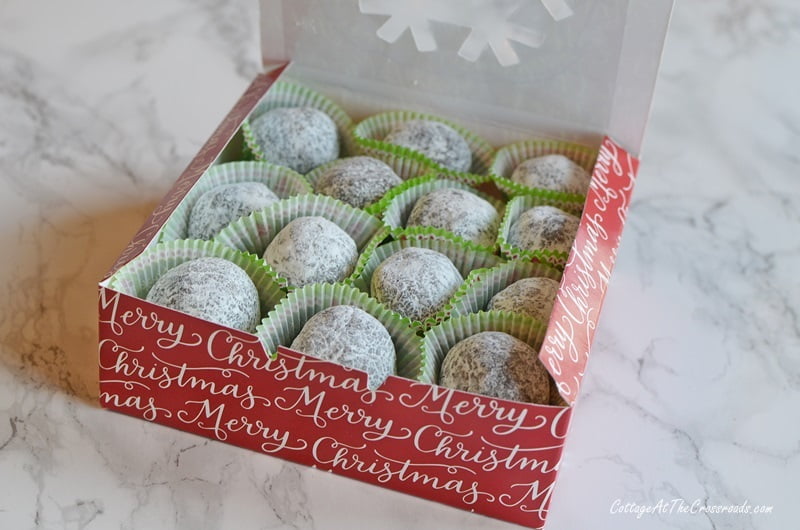 No one turns down a gift box of these, but you may need to put a label on them warning them about the alcohol content!
Storing and make ahead
You can make them in advance and they will last for a week if stored in an air-tight container or even longer if you stash them in the refrigerator. Be sure to keep them out of reach of children, though.
These little gift boxes make a perfect gift-giving container, but I'm having a hard time keeping my hand out of the box!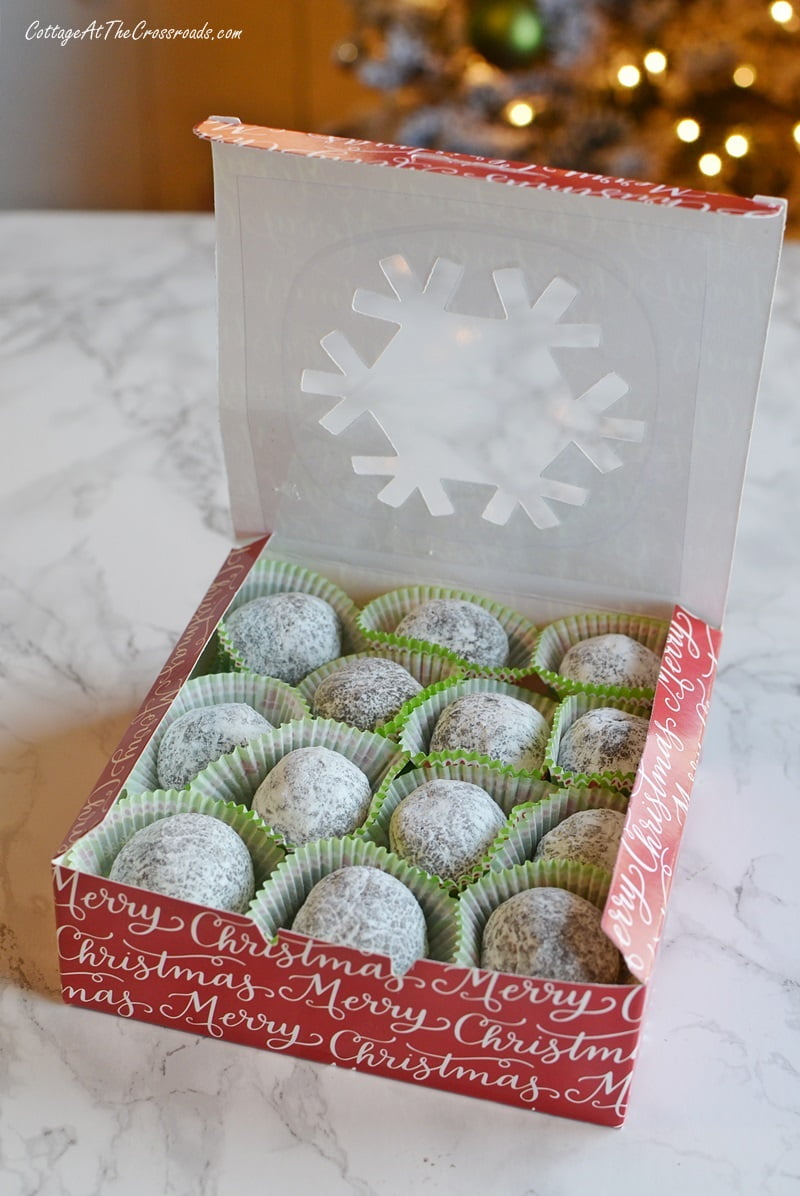 Serving size
This recipe yields 36 balls, but you may get more or less depending on the size you make your balls.
📋 Recipe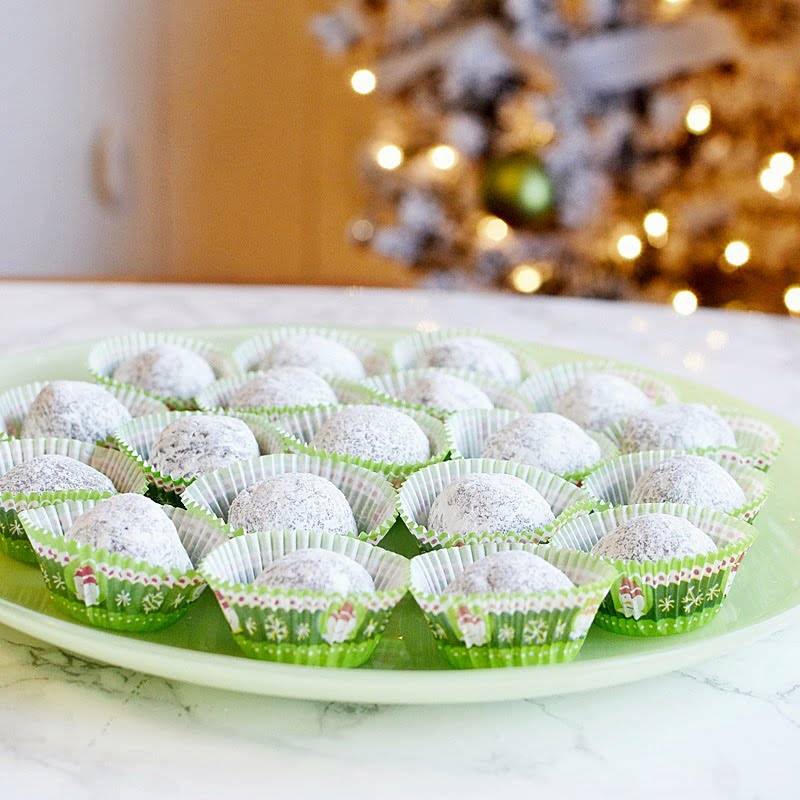 Mom's Rum Balls
These no bake rum balls are a tasty adult-only treat.
Ingredients
1

11 ounce

box of vanilla wafers

crushed

2

cups

pecan pieces

2

tablespoons

Special Dark cocoa

1 ½

cups

confectioners' sugar

divided

4

tablespoons

syrup

1

tablespoon

vanilla flavoring

¼

cup

rum
Instructions
Pour the crushed vanilla wafers in a large mixing bowl.

Add the pecan pieces to the crushed vanilla wafers.

Add 1 cup of the confectioners' sugar to the mixture.

Add 2 tablespoons of cocoa and mix all the dry ingredients thoroughly.

Pour in 1 tablespoon vanilla flavoring.

Add 4 tablespoons syrup to the mixture and stir.

Pour in the rum and mix all ingredients thoroughly.

Using your hands, shape the mixture into a small ball and then roll the ball in confectioners' sugar.

Place each ball onto waxed paper and continuing making balls until you run out of mixture.

Let the balls sit for about an hour and then roll them again in confectioners' sugar.

Store in an airtight container for up to a week.
Notes
Any type of rum can be used in making these balls.
Honey, maple syrup, or light Karo syrup can be substituted for the syrup.
It is not necessary to refrigerate the rum balls, but if you do, they will last longer.
Nutrition
Serving:
1
ball
Calories:
150
kcal
Carbohydrates:
13.2
g
Fat:
10.4
g
Saturated Fat:
1.2
g
Fiber:
1.6
g
Sugar:
7.9
g
Calcium:
10
mg
Iron:
0.7
mg
Another awesome cookie recipe that we must have at Christmas time are these!