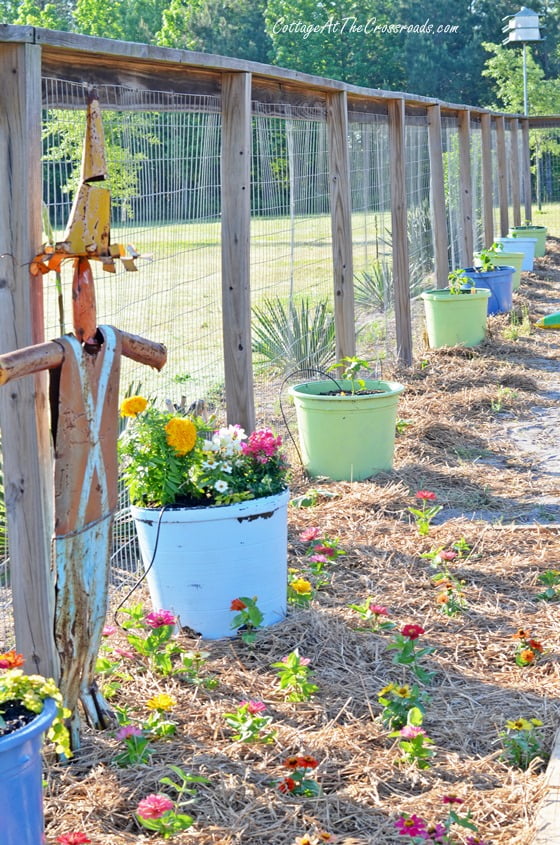 Hello everyone! It's time for our monthly printables party. But before I show you the ones I created this month, I thought I'd show you a few photos of our garden and yard. As you can see, I've been digging in the dirt this week. This is my zinnia bed that is inside the garden. Usually I plant them from seed, but when I saw a flat of zinnias, I couldn't resist. If you remember our painted pots, you can also see that we moved them alongside the fence, and we have mostly pepper plants in them.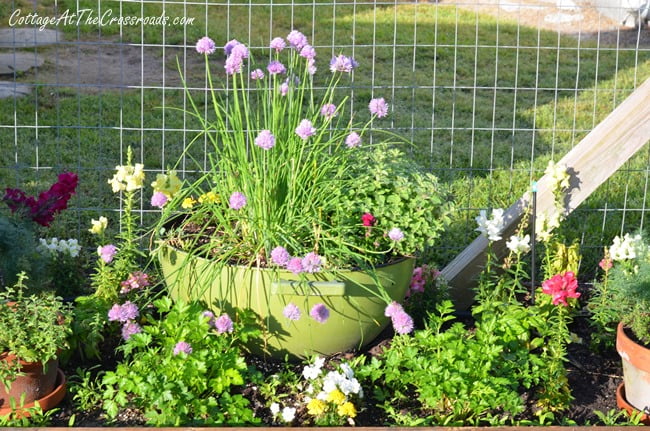 I've also been working on my newly created herb bed. Do you see something familiar? Yes, that's our repurposed grill that has become the focal point in this bed. Last year the grill finally lost her legs so she ended up here. And the chives and the oregano that I planted in it a few years ago are still coming back.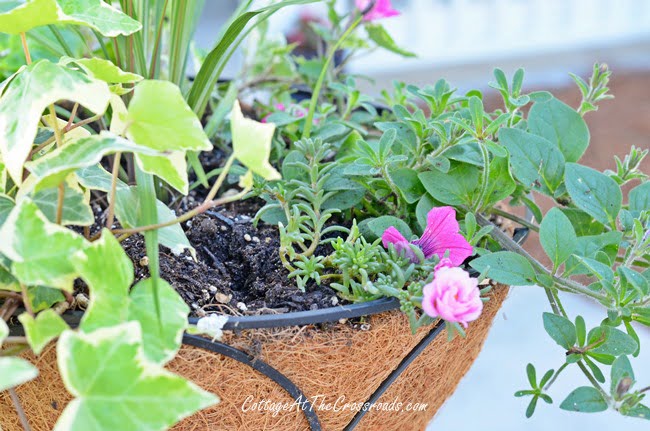 I've also been redoing the flower baskets on posts and it was a real chore pulling out the ivy and vinca that I had planted in them last year. But I wanted to save those plants and just freshen up the baskets with new liners and flowers.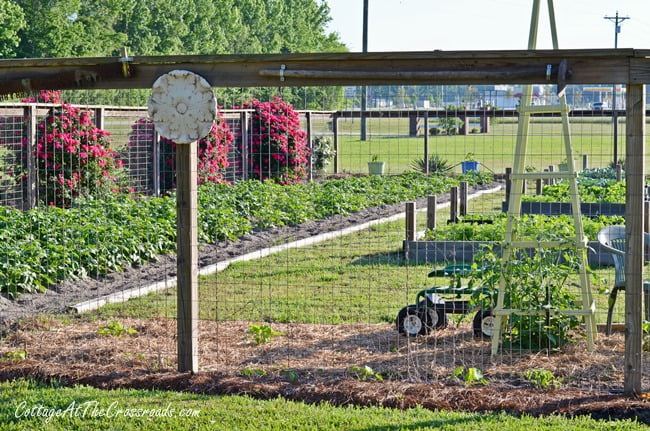 And I planted about 24 okra plants last week and a few honeydew melons. So when I was thinking about creating some printables, I just had to do this one!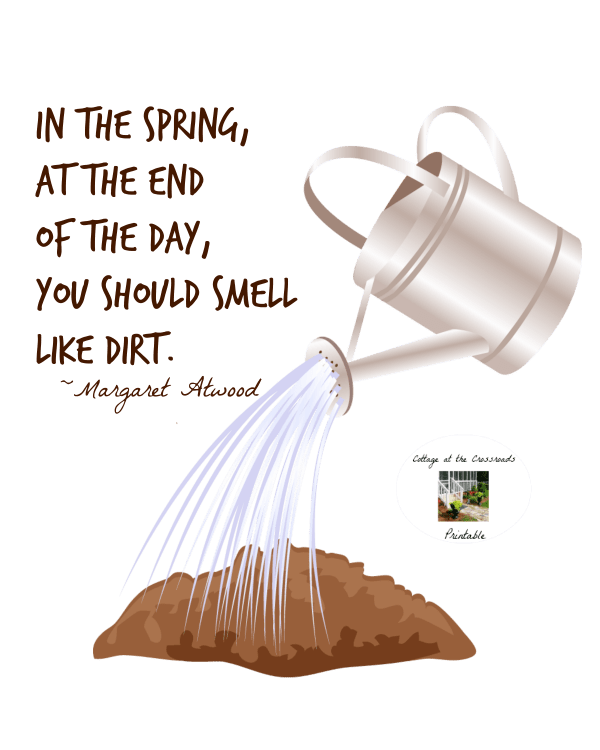 Click Here to preview, download, and print.
And I ran across this quote and I thought you might like it, too. It never hurts to remember this!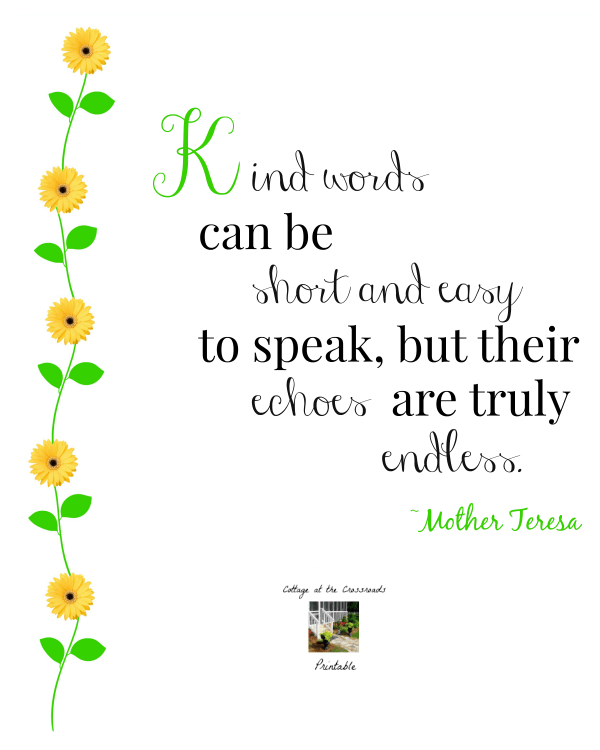 Click HERE to preview, download, and print.
And I hope you can use this one for Mother's Day. I'm so lucky to still have my mother. She's 91 and lives in a little house that we built for her in our backyard.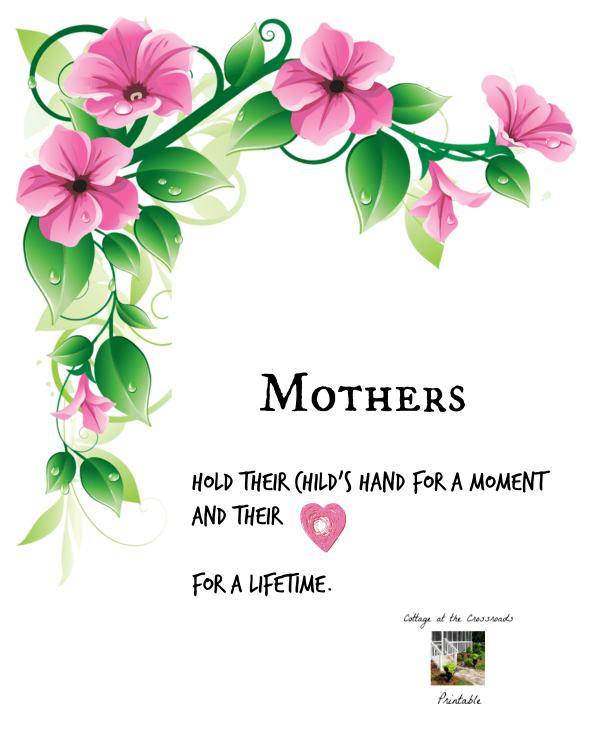 Click HERE to preview, download, and print.