Can you believe that it's already March? If you're like me, spring can not get here fast enough after this unusually cold winter! So my printables this month celebrate the upcoming St. Patrick's Day and the beginning of spring.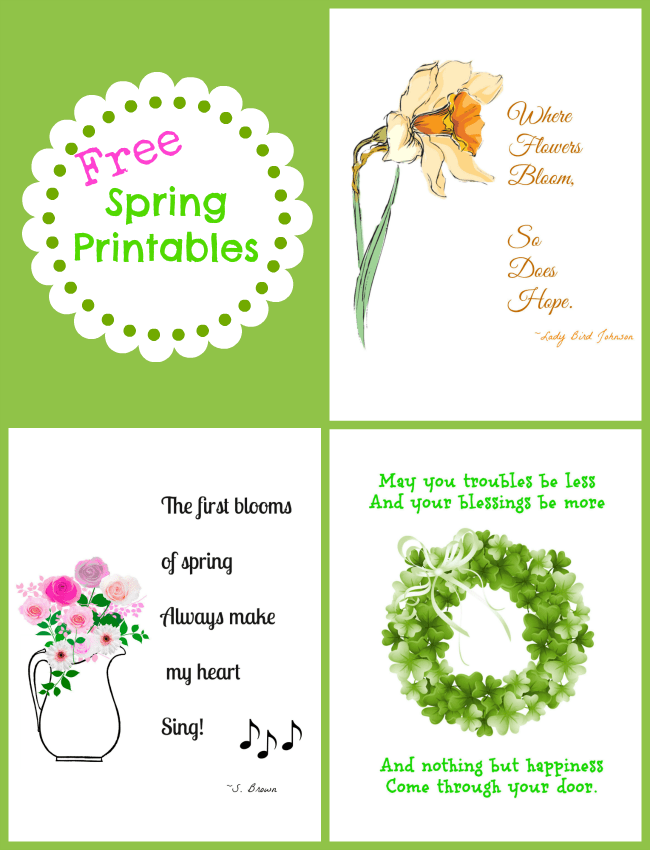 First up is this beautiful shamrock wreath and Irish blessing. The wreath graphic was designed by Dixie Allen. I'm definitely wishing that all of you have nothing but happiness passing through your door this month!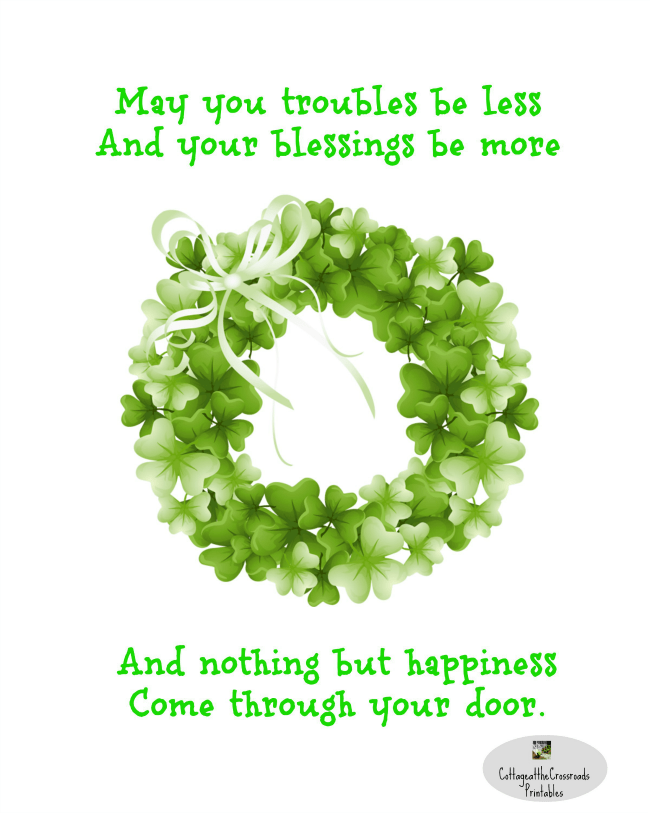 Click here to download and print.
Update: There is a typo in the Irish Blessing, but it has been corrected on the one that you can download and print!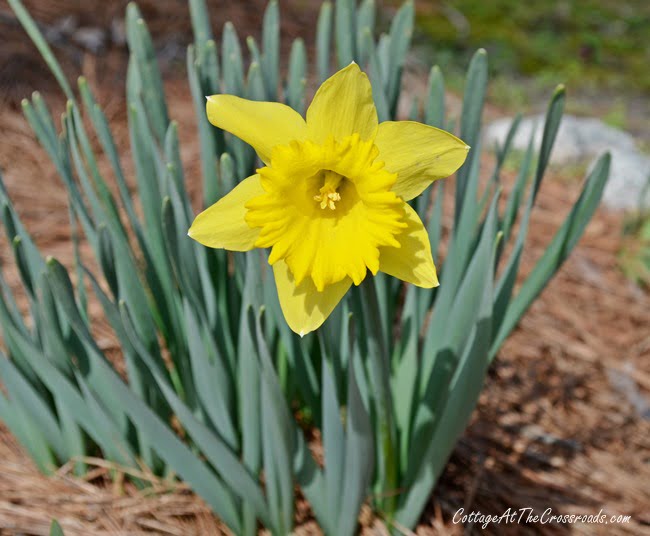 I don't know about you, but I get so excited when I see things beginning to flower at this time of year. This is the first and only daffodil that is blooming in our yard, but what a welcome sight it is! So I created this next printable to celebrate those first, early blooms. Thanks to the Graphic Fairy for the outline of the white pitcher in this printable.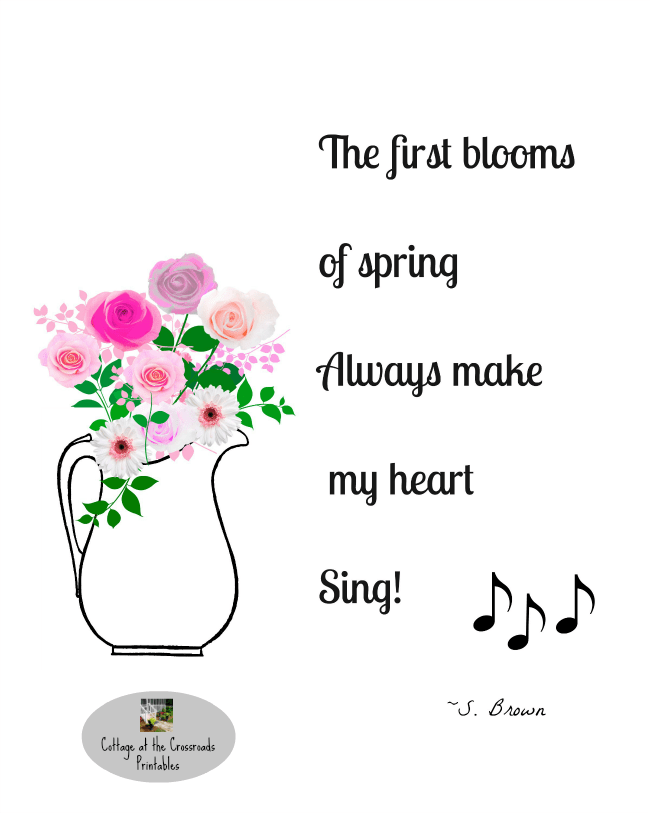 Click here to download and print.
And when we see daffodils blooming, we have hope that the cold weather will pass quickly, don't we? To me, the daffodil is the true harbinger of spring, and this gorgeous daffodil graphic was created by Dixie Allen.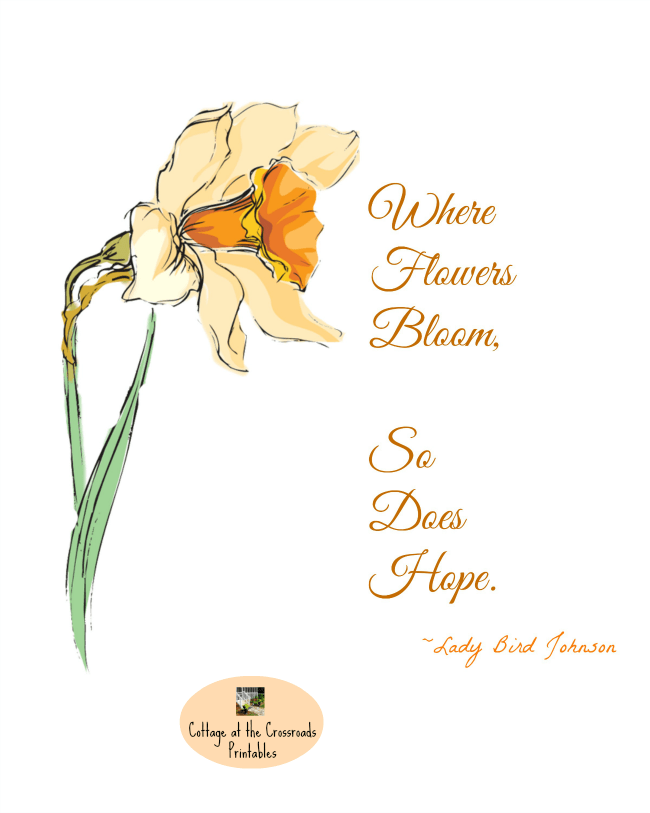 Click here to download and print.
Let's hope spring is soon on its way! 🙂