Create your own DIY Bunny Garland to match your home's decor. It truly announces spring's arrival.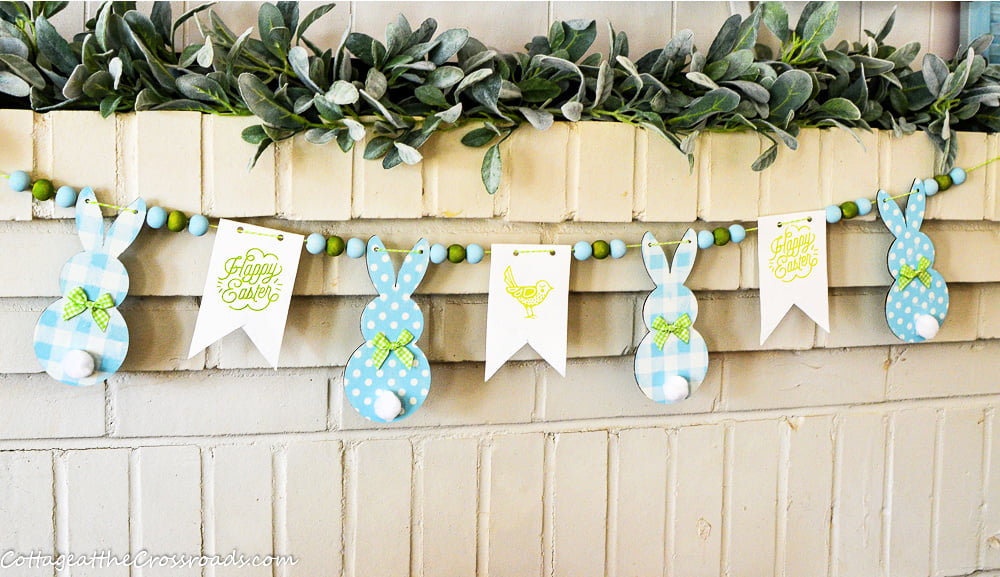 Y'all! It's so easy to create your own bunny garland and the great thing about making your own is that you can make it any color that you wish!
I made mine in shades of blue and green to go on our fireplace mantel in our living room.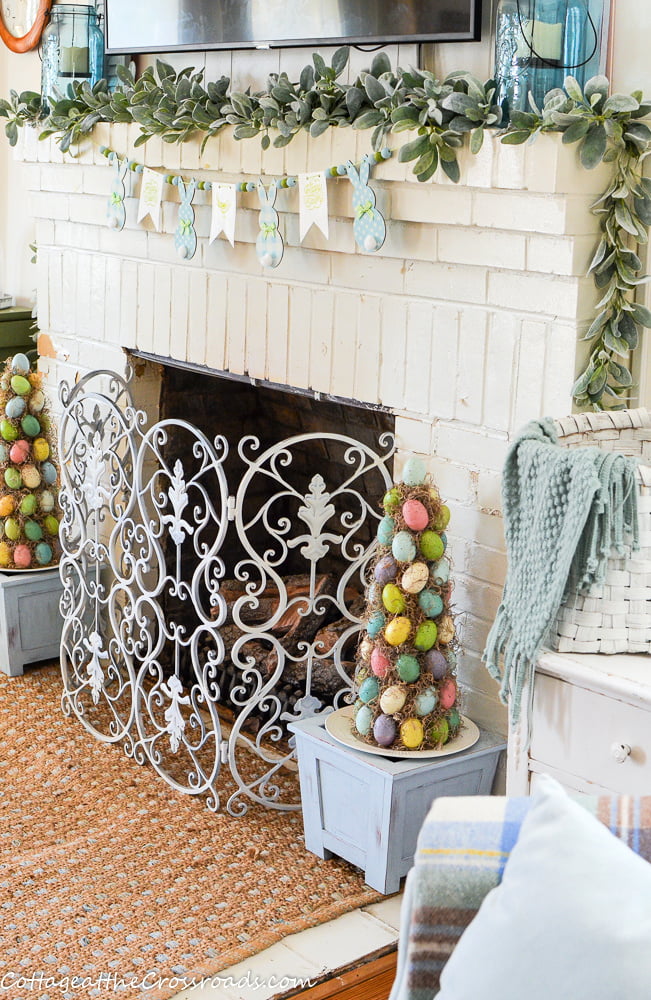 You can see it better here!
I'm sharing how I made it today because it's Thrifty Style Team Day!!! Yay!
What you need to make a DIY Bunny Garland
First, you will need some wooden bunny cutouts. I ordered mine from Michaels but they are currently out of stock. Hopefully, you can find them at your local store.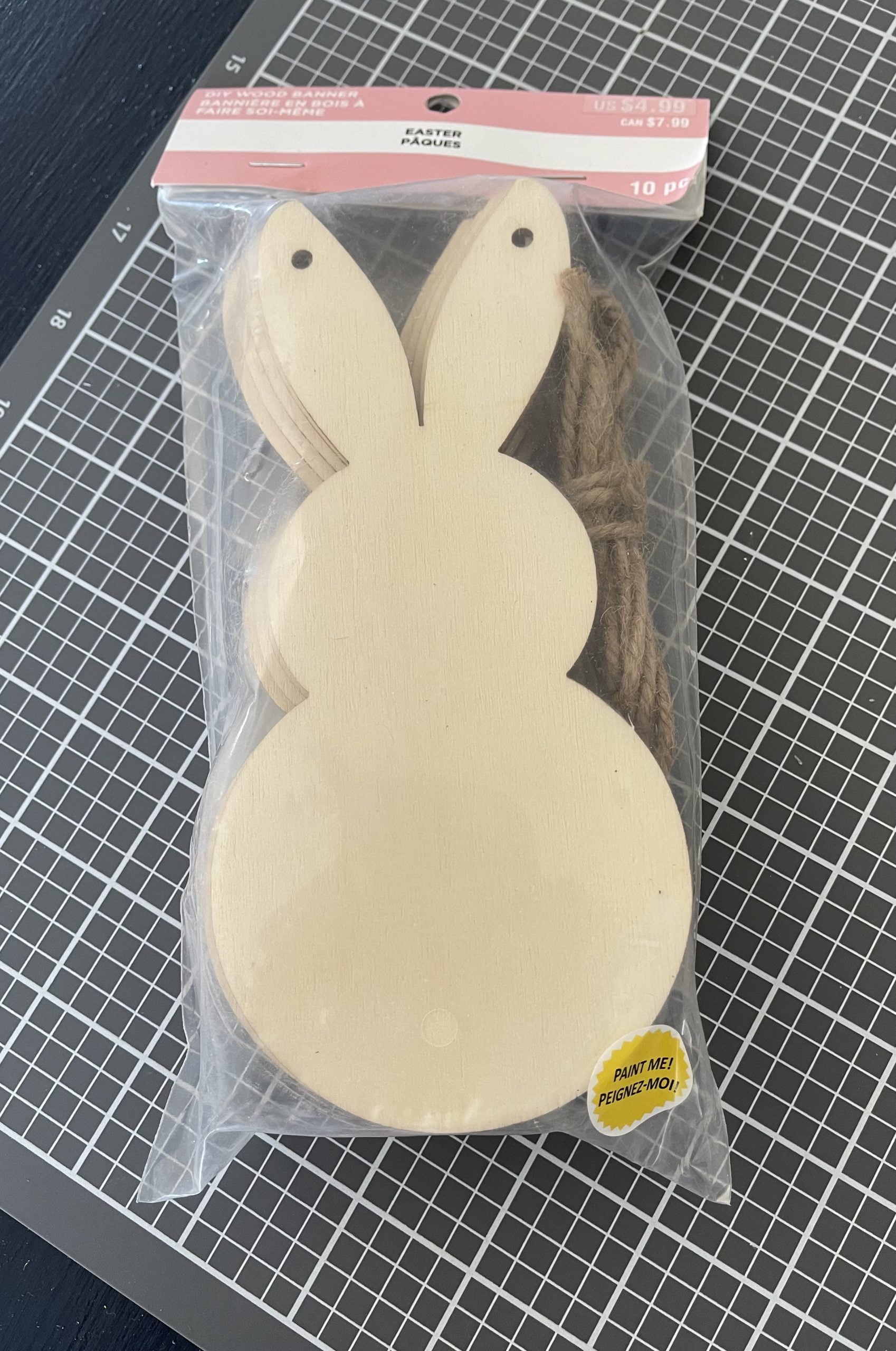 If you can't find them at your local store, I can send you the outline of the bunny to use to cut your own out of wood or cardboard.
Update: The wooden bunnies are sold out online! Here is a link to a template for the bunnies and the banner that you can use to make some of your own.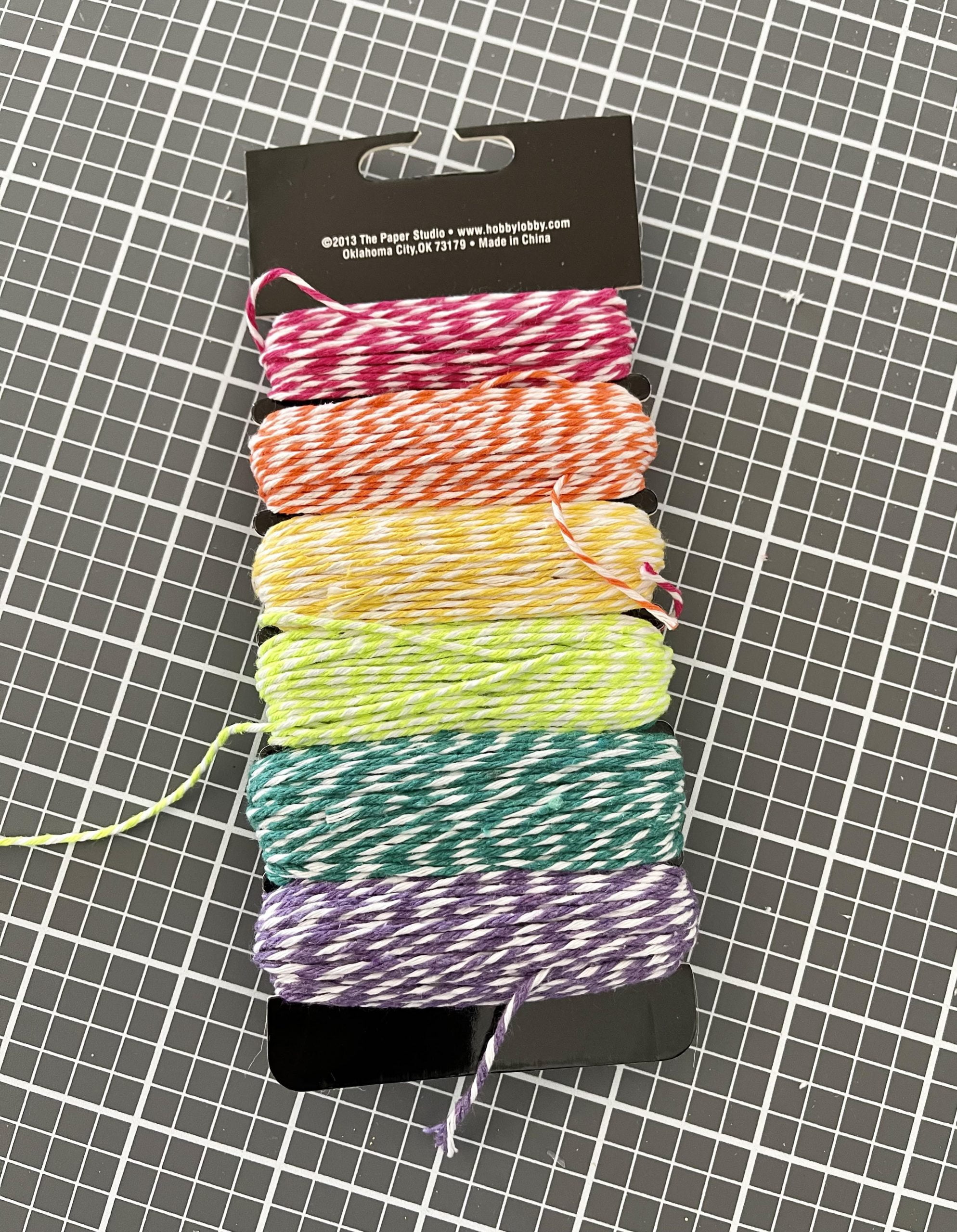 To hang the garland, I used baker's twine. It's thin enough to go through the small holes in the cutouts.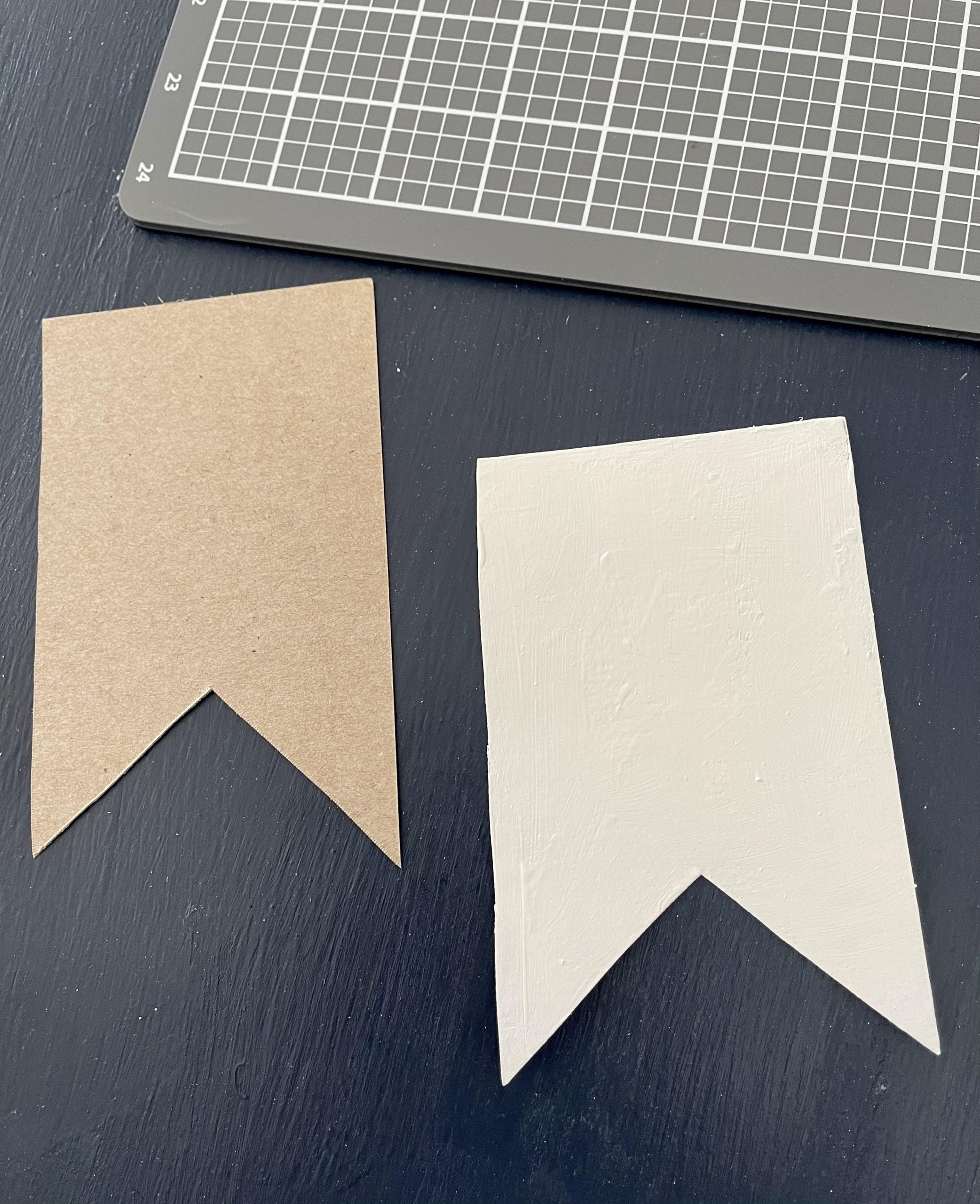 To make the banners, I cut them from cardboard and then painted them with white acrylic paint.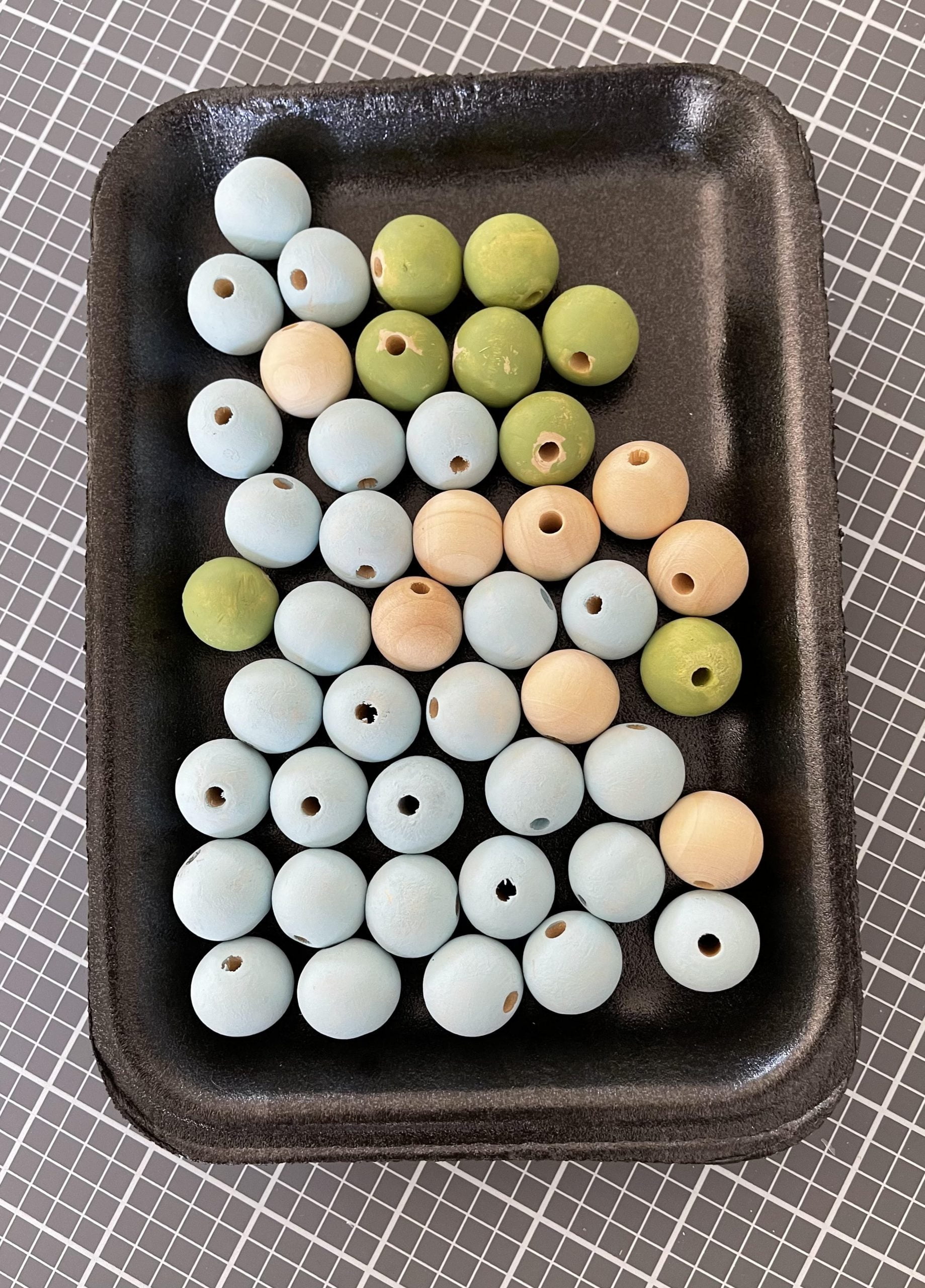 You will also need some wooden beads. I ordered mine from (affiliate link) Amazon here: NATURAL WOOD BEADS 20 mm
I painted mine blue and green with some acrylic and chalk paint that I had on hand.
How to make a DIY bunny garland
I did use some Chalk Couture products to make the polka dots and buffalo plaid on the bunnies as well as the words "Happy Easter" and the little bird.
Although some of the Chalk Couture transfers can initially be a little pricey, they are worth the investment if you craft a lot. The transfers can be used over and over for many projects. So that's why I consider this a thrifty project!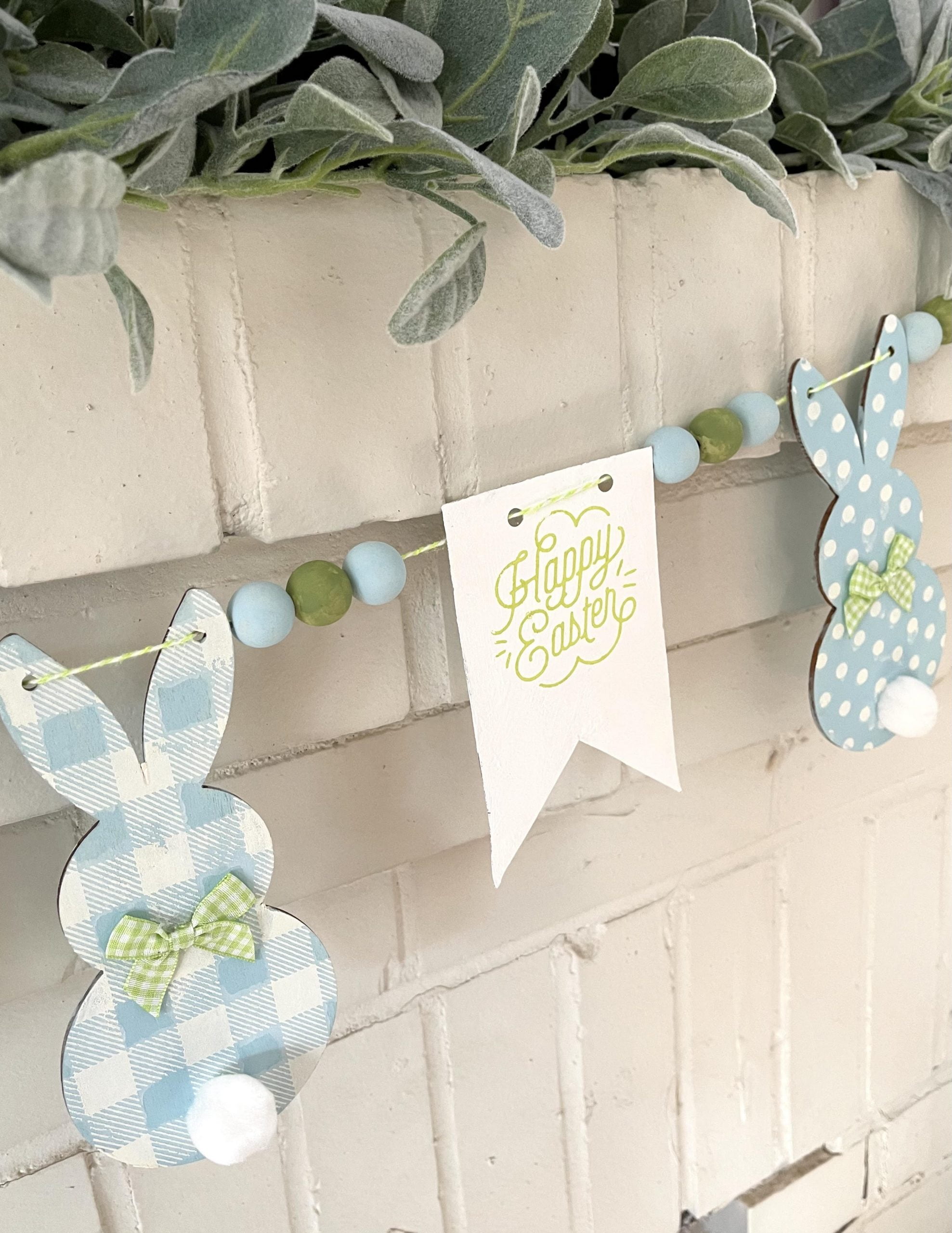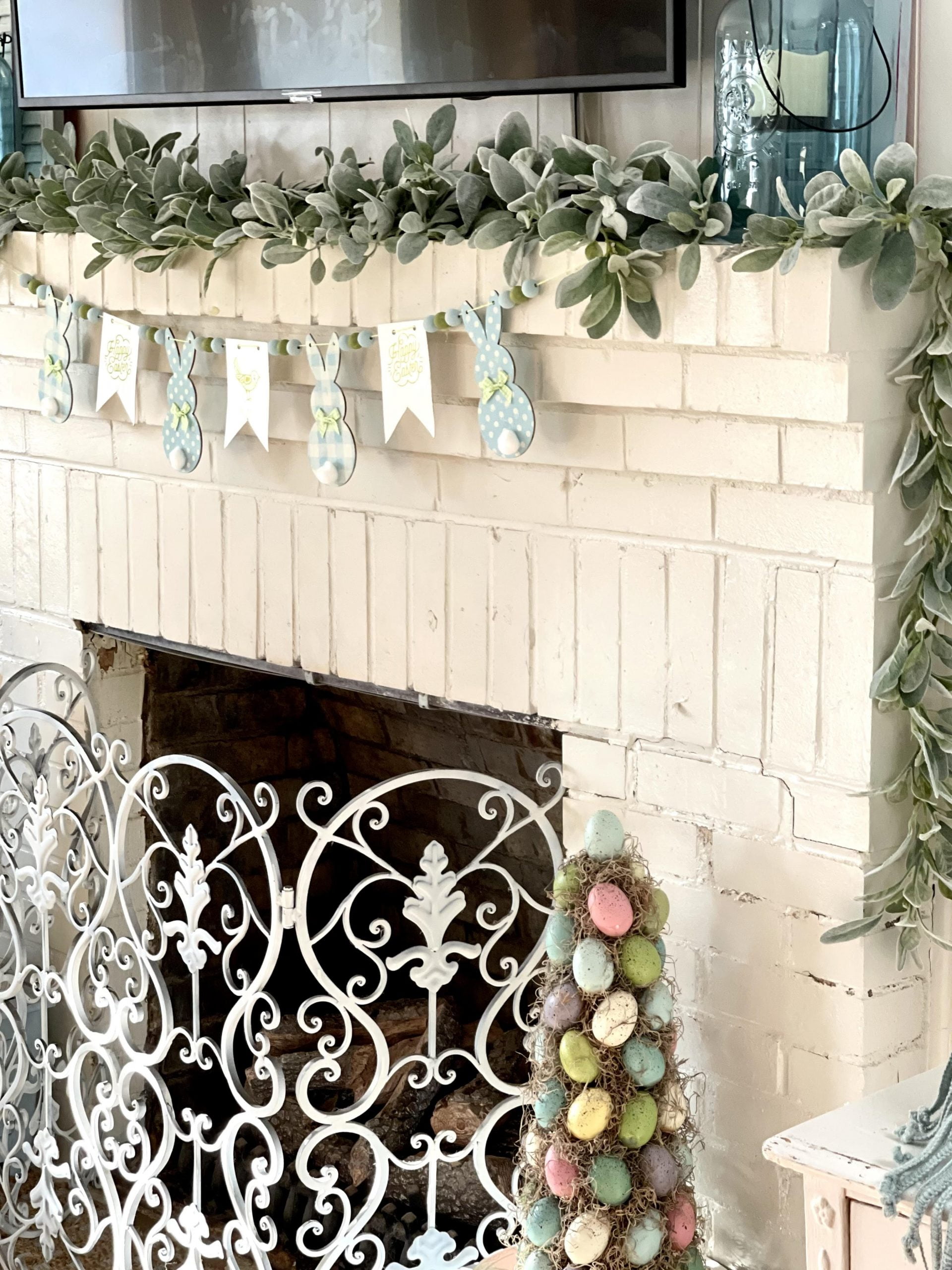 I ordered the small bows on (affiliate link) Amazon. You can find them here: MINI GINGHAM RIBBON BOWS
I just love how the blue and green bunny garland looks on our mantel! It would be so easy to make your own to match your home's decor.
I made the Easter egg topiaries at the base of the fireplace several years ago, but they still look as good as new. You can find the tutorial on how to make them here: EASTER EGG TOPIARIES