I've been working on these painted mirror frames on and off for the past week or so. If you remember, my sister-in-law Jean and her husband Woody are building a new home here at the Crossroads.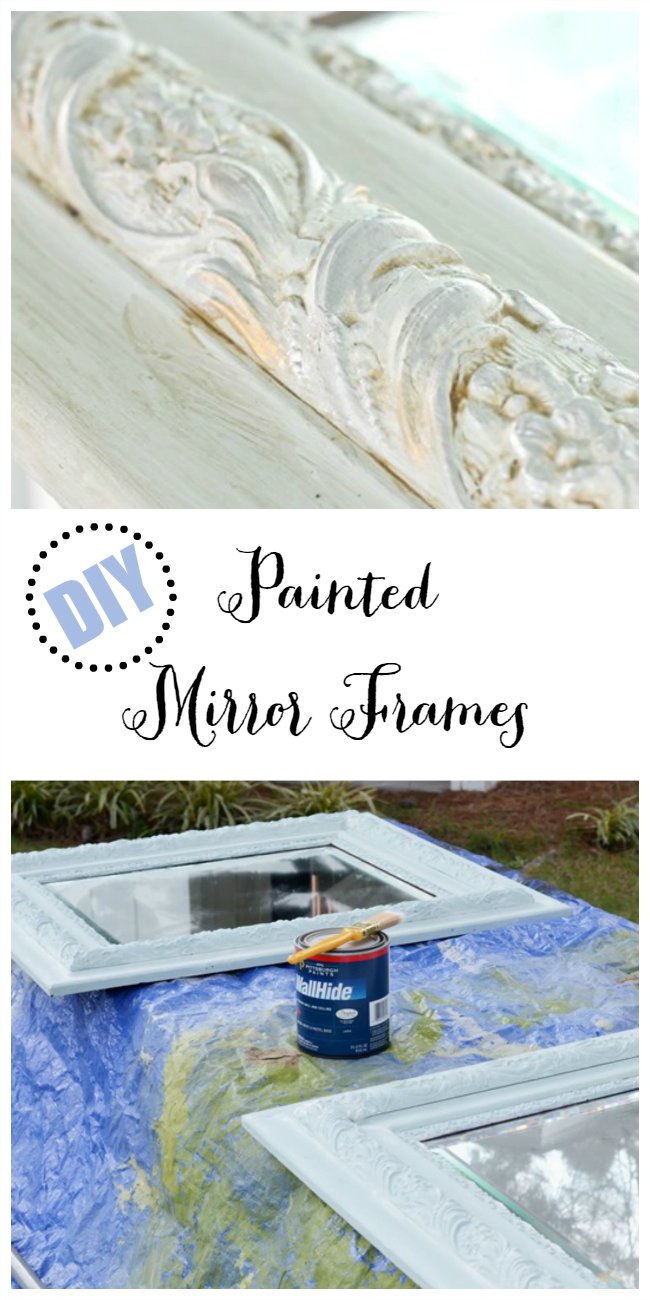 Since they are building a French Country style home, Jean wanted some unique mirrors for the master bathroom. She found a pair of antique frames at Market Street Antiques in West Columbia, SC and only paid $40 for both of them. They reminded her of some mirrors that her mother had in their childhood home. She took them to Binswanger Glass in Columbia and had beveled mirrors inserted in the frames.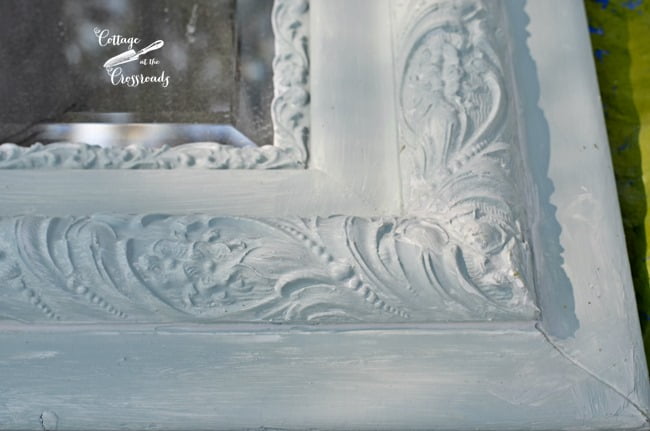 When she purchased the frames, they were already painted white. But Jean and I made a few repairs to them and then painted them Palladium Blue to match the ceiling in their bathroom. It is such a beautiful shade of blue!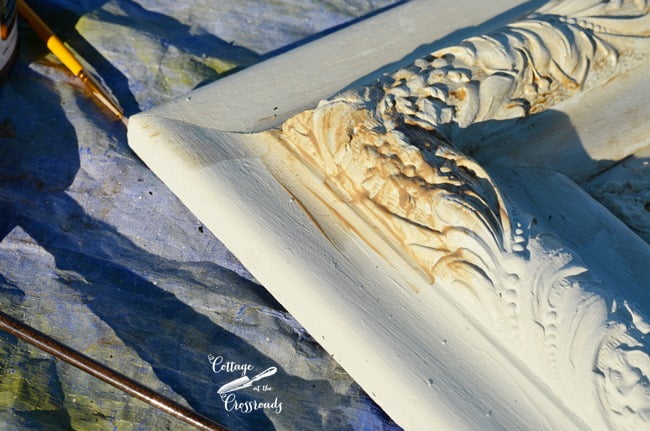 To age the frames, I applied some antiquing glaze using a small brush to get it down into the crevices and then wiped off the excess with a soft cloth.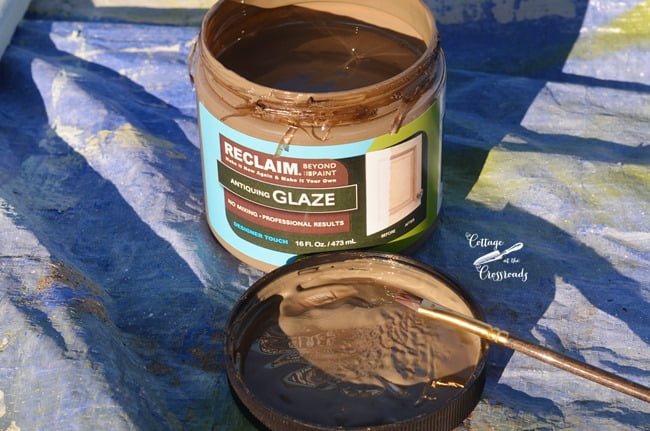 I used the same antiquing glaze that I used when I painted a French Country nightstand with Reclaim paint.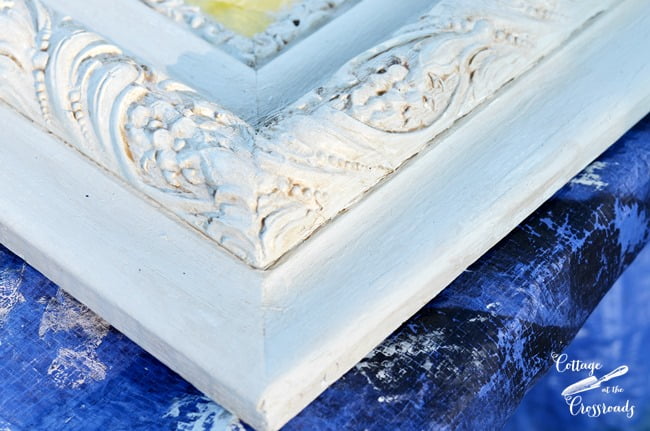 You can see here how the glaze adds so much definition to the pretty detail on the frames.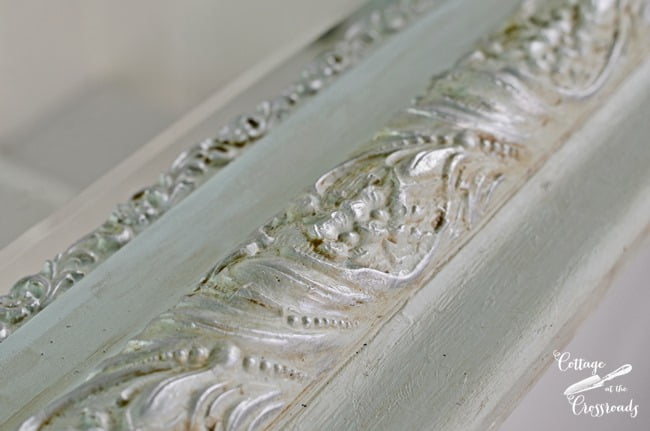 Since Jean is using polished nickel fixtures in the bath where the frames are going, I added some silver Rub n' Buff to the raised parts of the design. Oh, wow! The silver looked so pretty on the gorgeous blue color!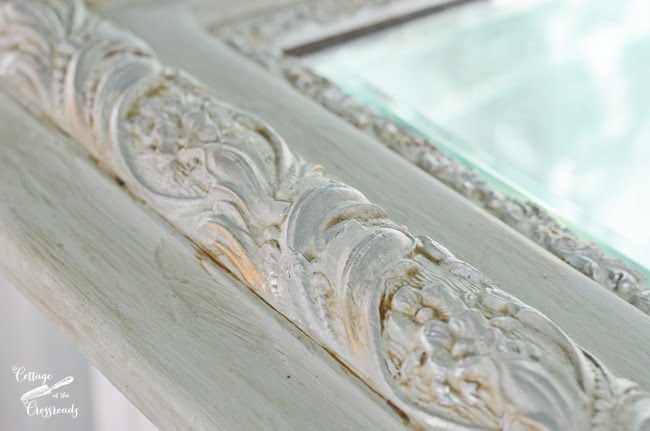 Because Jean is using a mix of metals in her bath, she asked me to add some gold Rub n' Buff on the frames. Now, I'll have to admit that I was a little hesitant to do this step, but I figured that if we didn't like it, we could always paint over it. But she was right. Adding just a little gold here and there added such a "richness" to the frames.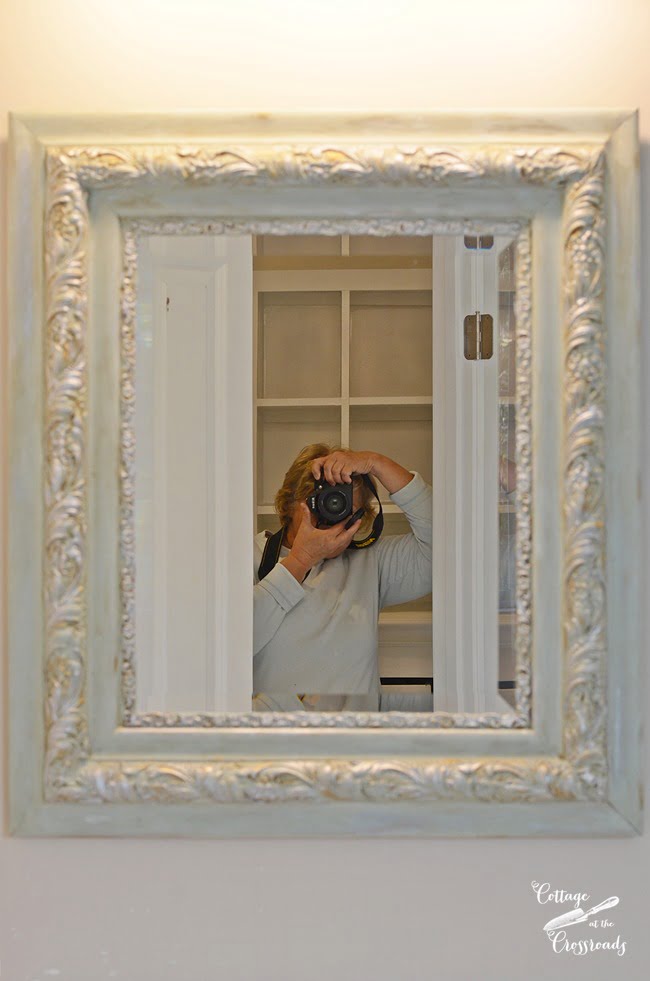 I could hardly wait until she came back down to the Crossroads so we could hang the mirrors on the wall in her bathroom.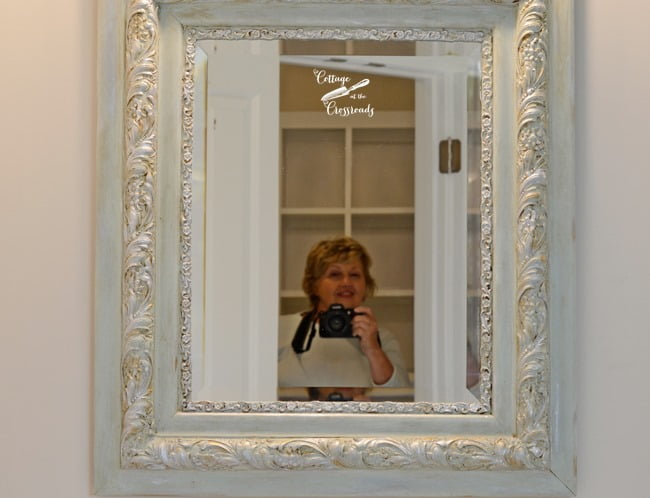 Hi there!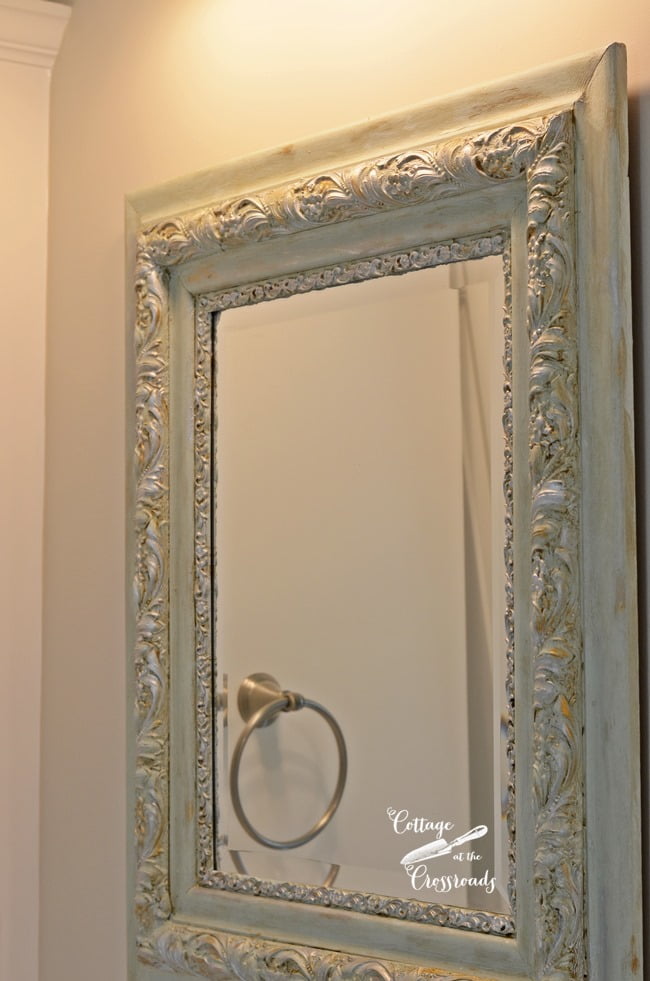 It was really hard to get a decent photo of the frames, but here you can see how they turned out. Ooh, la la! Very Frenchy, don't you think?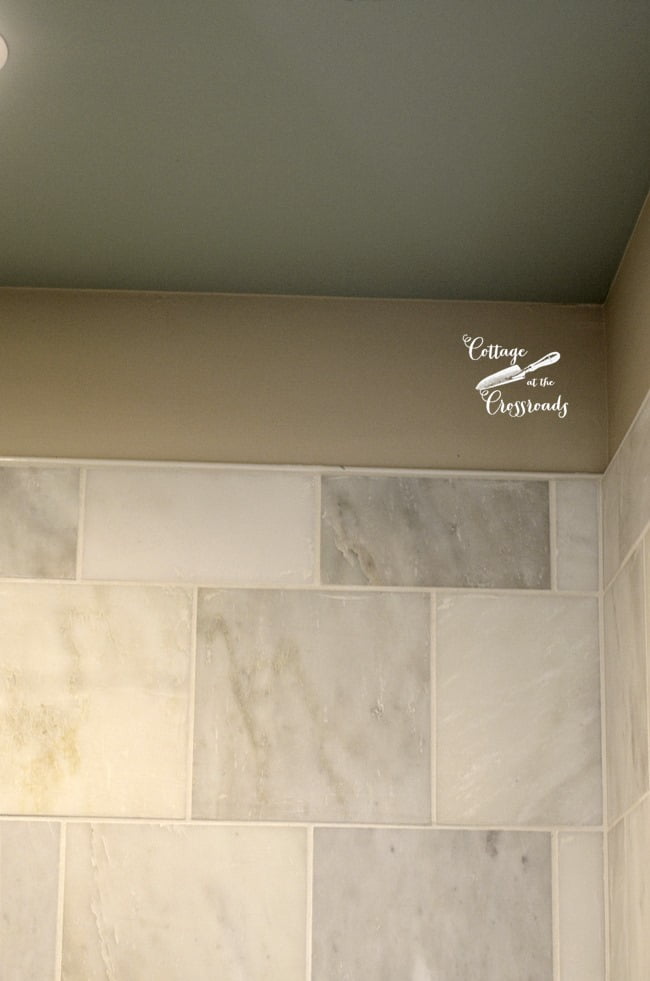 You can see the same Palladium blue on the ceiling in this photo along with her gorgeous marble tiles.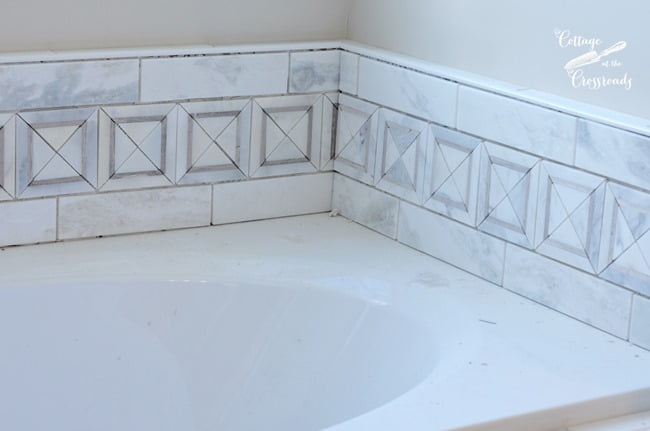 And look at these pretty accent tiles surrounding their tub.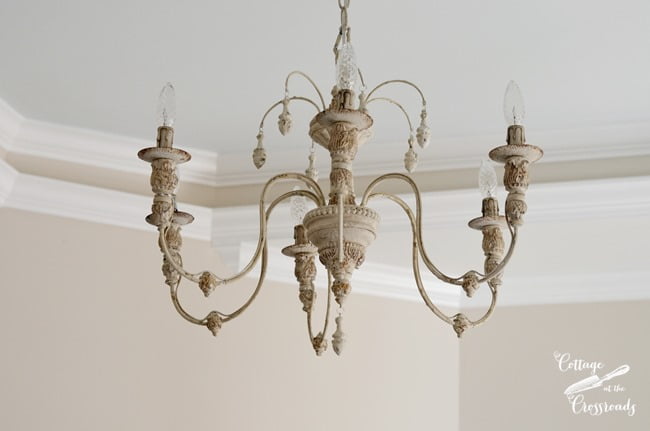 After taking photos of the painted mirror frames, I went around the house snapping a few more. Here is a pretty chandelier hanging in their living room, and you can see the painted ceiling in this room. I'll be back soon with more photos of their new home as it gets closer to being finished. In the meantime, I'm going to be on the lookout for some more antique frames to paint!