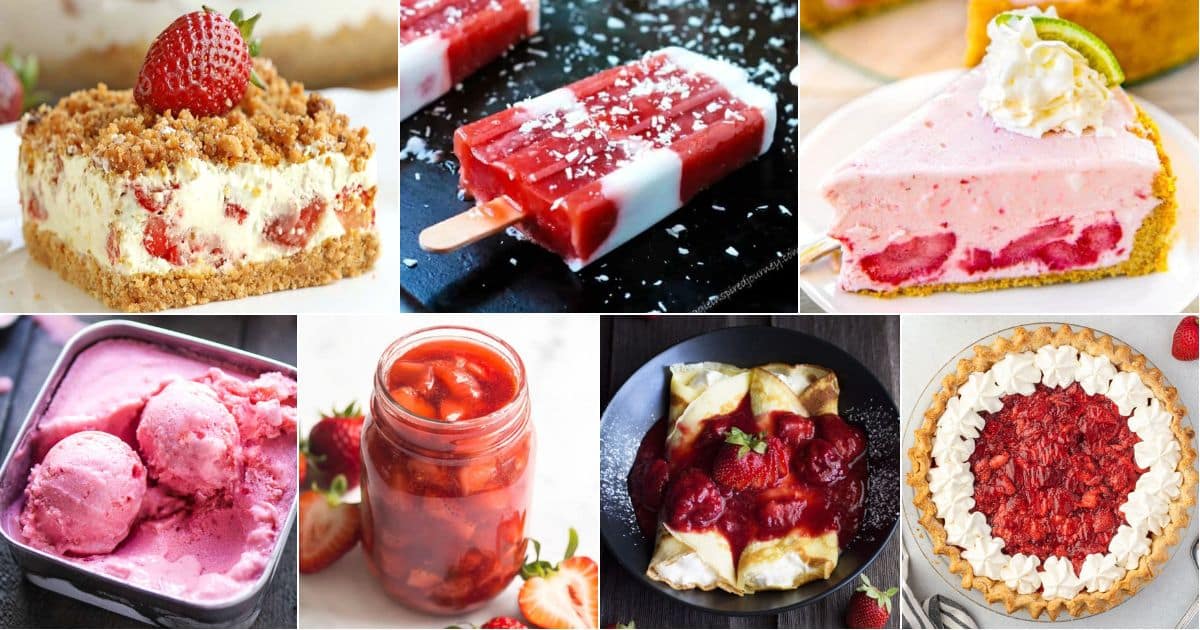 Looking for easy and delicious strawberry desserts? You're in luck! We've curated this list of recipes to ensure you can enjoy the tangy and sweet flavor of strawberries all year round. So let's dive into the world of delicious frozen strawberry desserts!
Contents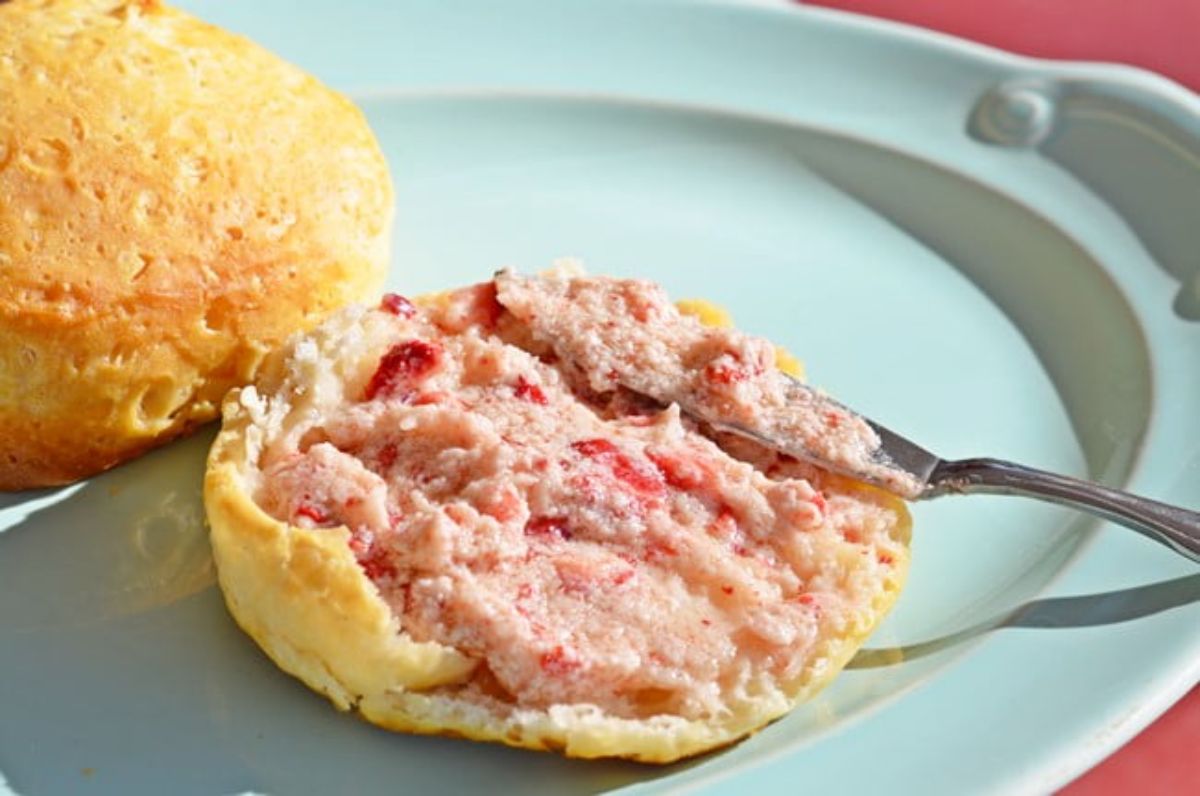 Elevate your breakfast with a deliciously sweet and easy-to-make spread: strawberry honey butter! Blend frozen strawberries, butter, honey, and vanilla extract for a creamy treat. Enjoy it on warm toast, fluffy pancakes, or freshly-baked scones.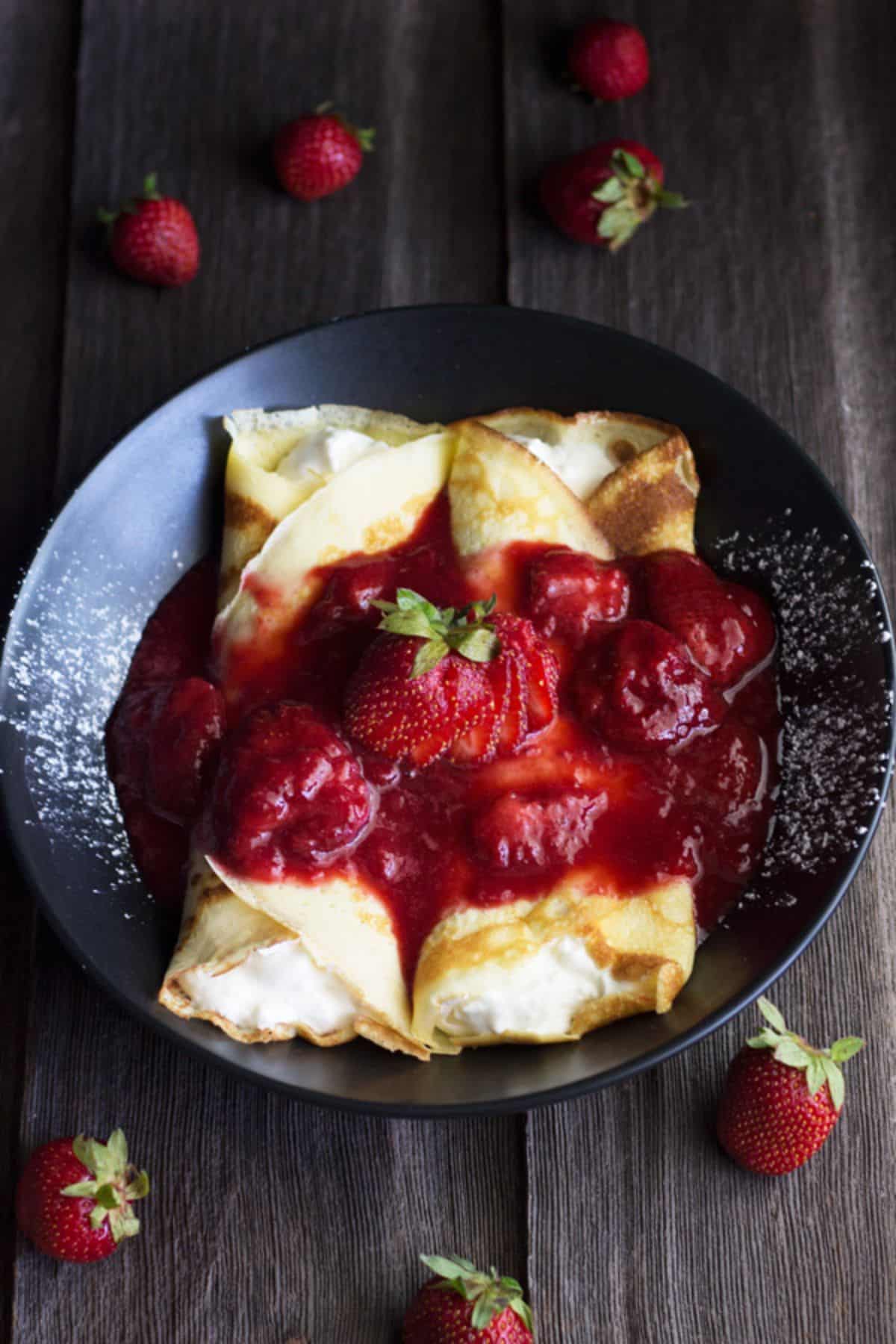 Indulge in the delectable flavors of Strawberry Cream Filled Crepes—a delightful dessert made with frozen strawberries. Whip up a simple filling using cream cheese, honey, and berries. These easy-to-make crepes burst with a tangy sweetness. Dust with powdered sugar for an irresistible finishing touch.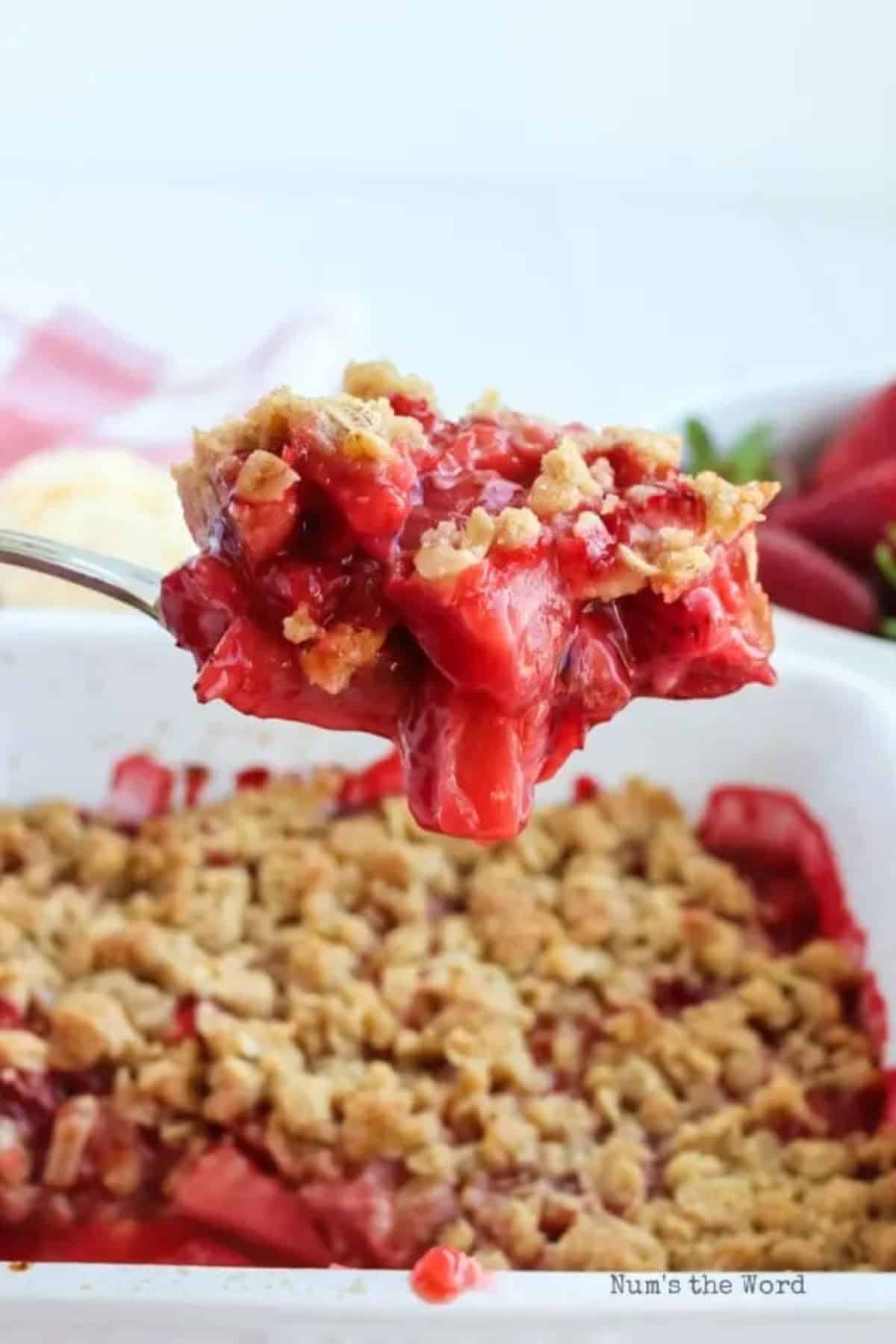 Craving a fruity dessert? Indulge in a delightful Strawberry Crisp. Combine juicy frozen strawberries with a buttery crumble topping of oats, flour, brown sugar, and cinnamon. Serve warm with a scoop of vanilla ice cream for an extra special treat!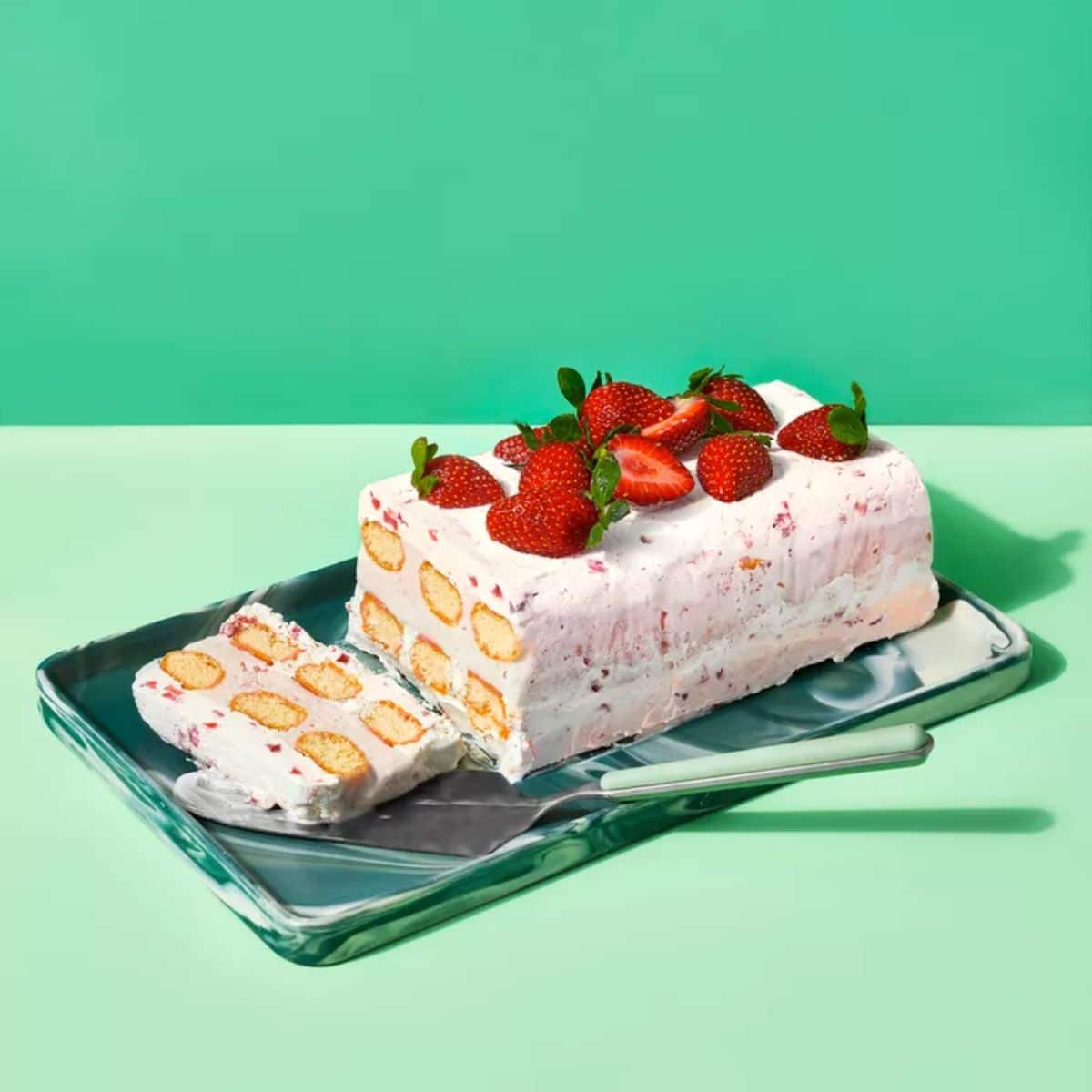 Experience a dreamy dessert with layers of creamy vanilla ice cream, tangy strawberry sorbet, sweet pound cake, and fresh strawberries. Remove the frozen trifle from the freezer and garnish with fresh strawberries for an unforgettable treat.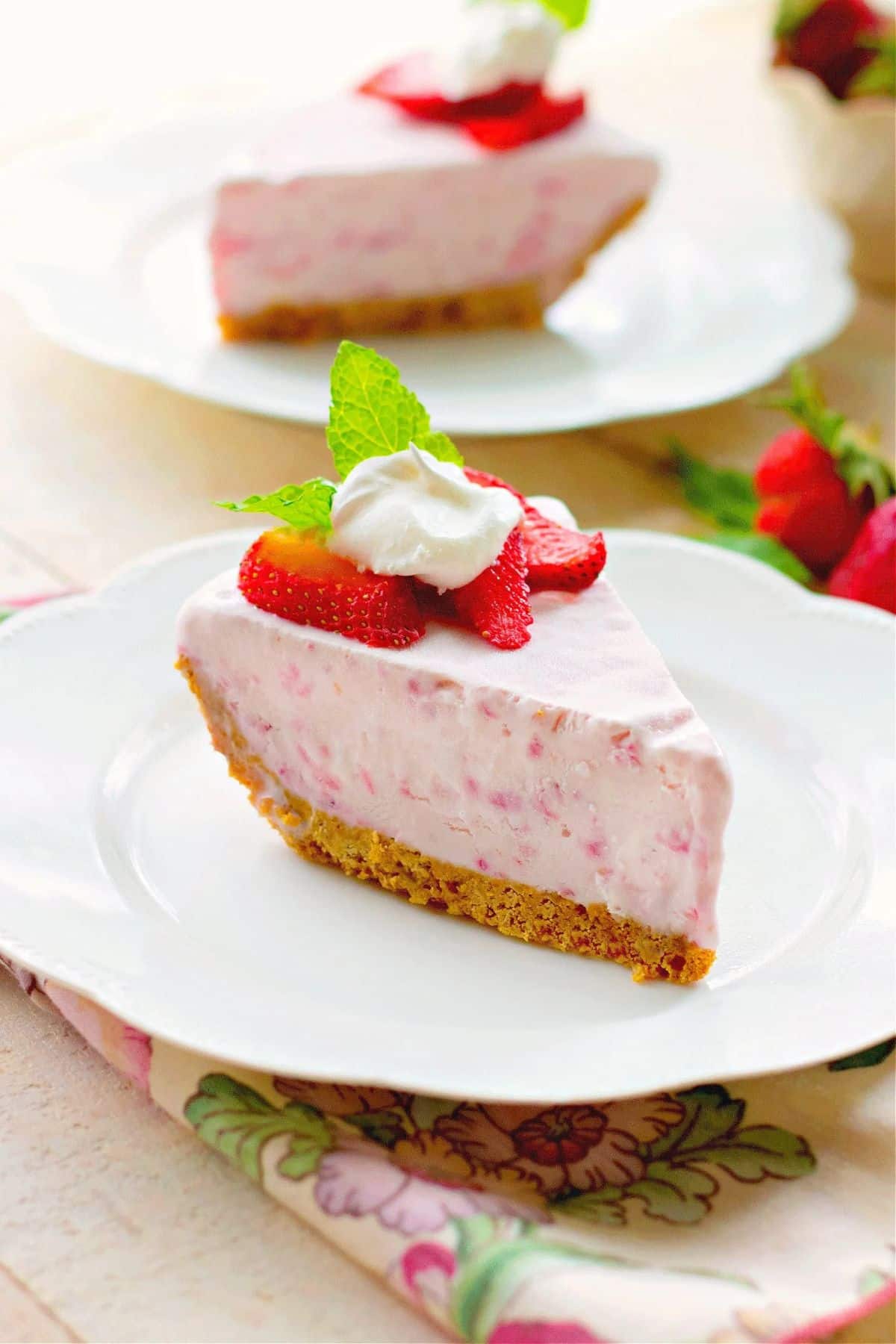 Enjoy a no-bake summer dessert with a buttery graham cracker crust, a smooth cream cheese filling, and a luscious frozen strawberry topping. Add whipped cream and fresh strawberries for fruity perfection.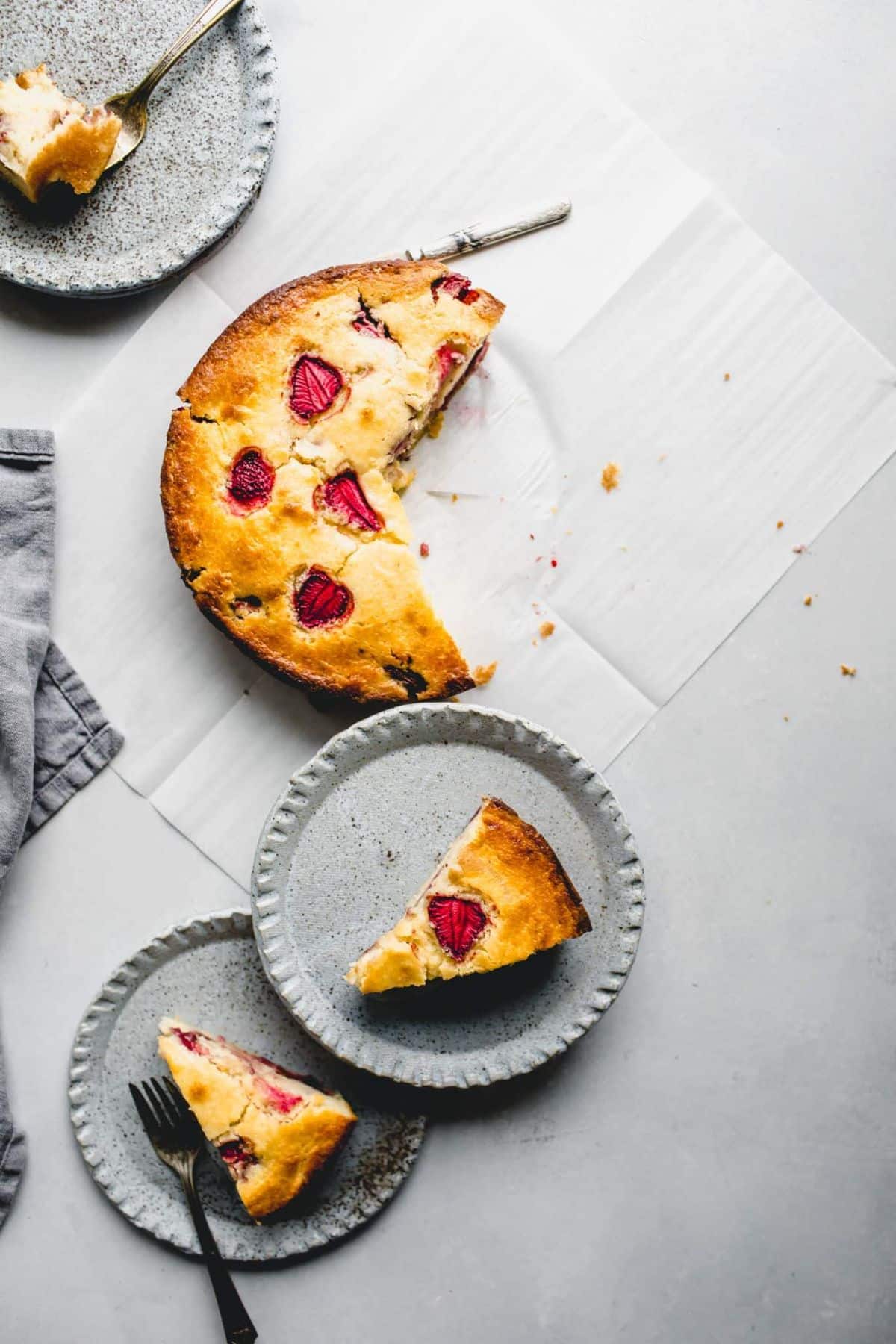 Experience the perfect blend of creamy and fruity with this moist cake. Made with fresh/frozen strawberries and ricotta cheese, it's flavored with vanilla, lemon zest, and almond flour, creating a delightful treat.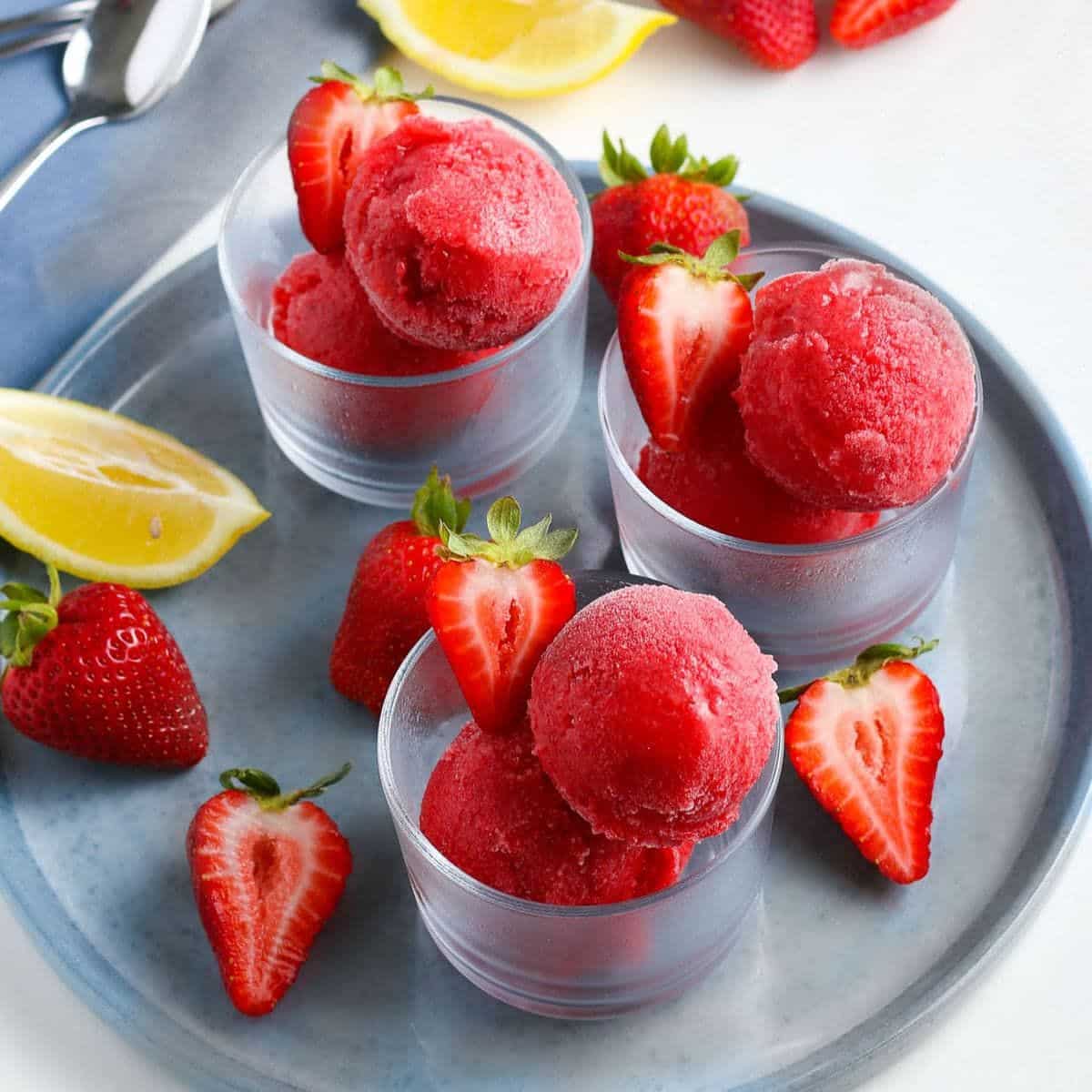 Beat the summer heat with an easy-to-make sorbet. Bursting with tangy sweetness, this treat features frozen strawberries, sugar, lemon juice, and water. Blend, freeze, and indulge in a refreshing dessert.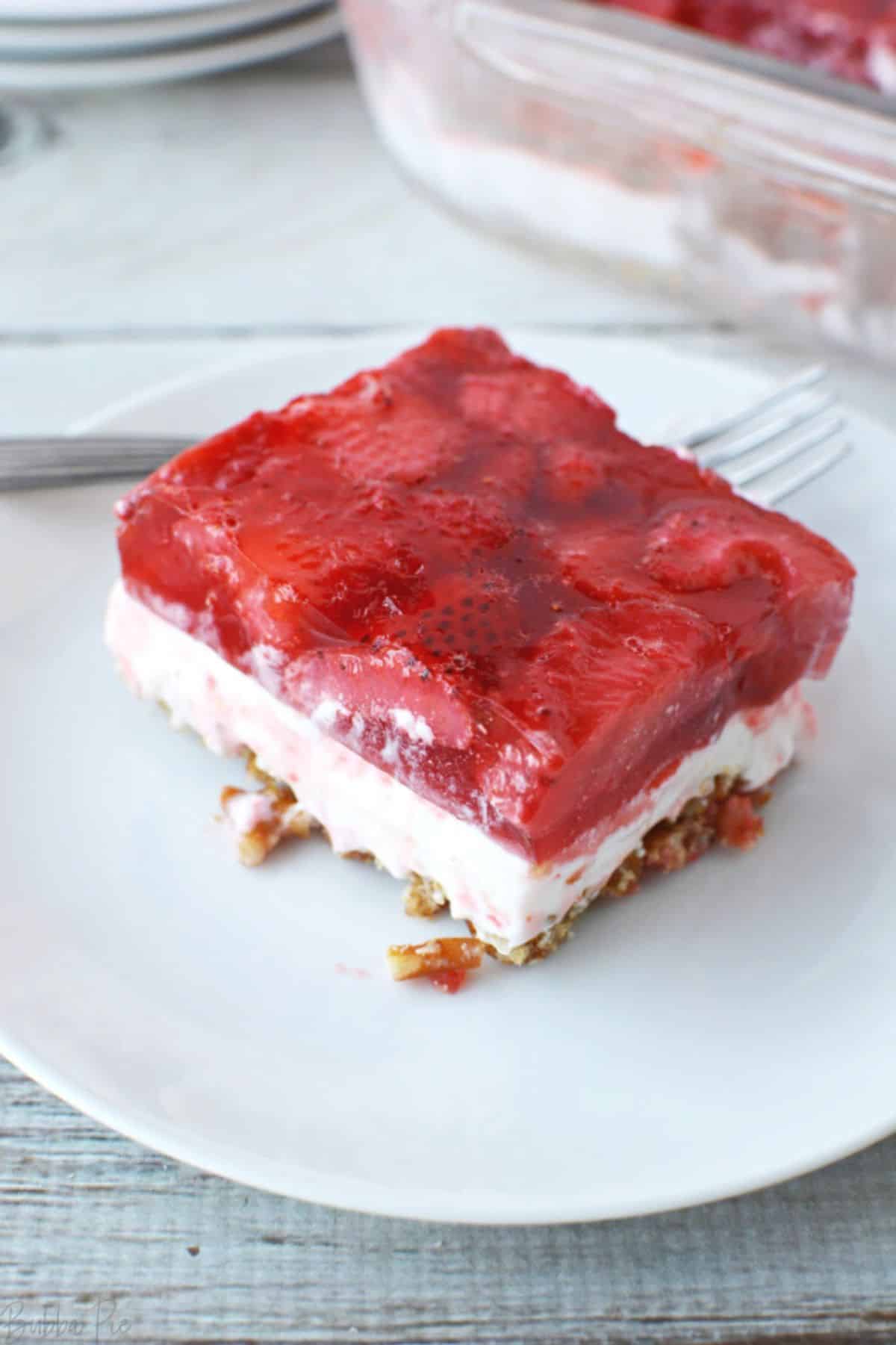 Crave a dessert that offers a delicious mix of sweet and tangy flavors? Look no further! This recipe combines a crunchy pretzel crust, creamy cheesecake filling, and juicy strawberries. Easy and perfect for summer gatherings.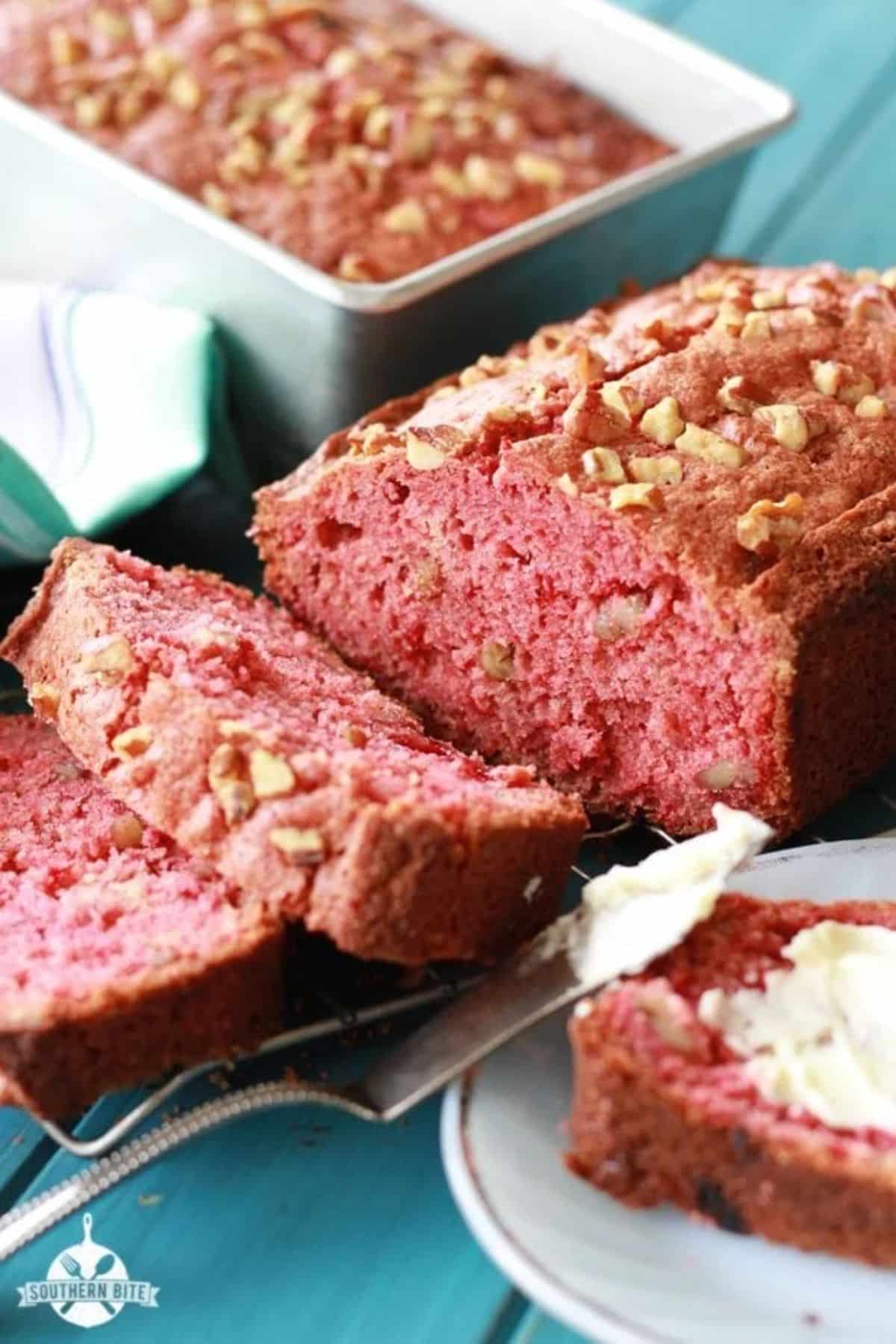 This simple and delightful bread includes frozen strawberries for moistness and flavor. Mix the ingredients, bake until golden brown, and enjoy warm with butter or cream cheese—a perfect breakfast or snack option.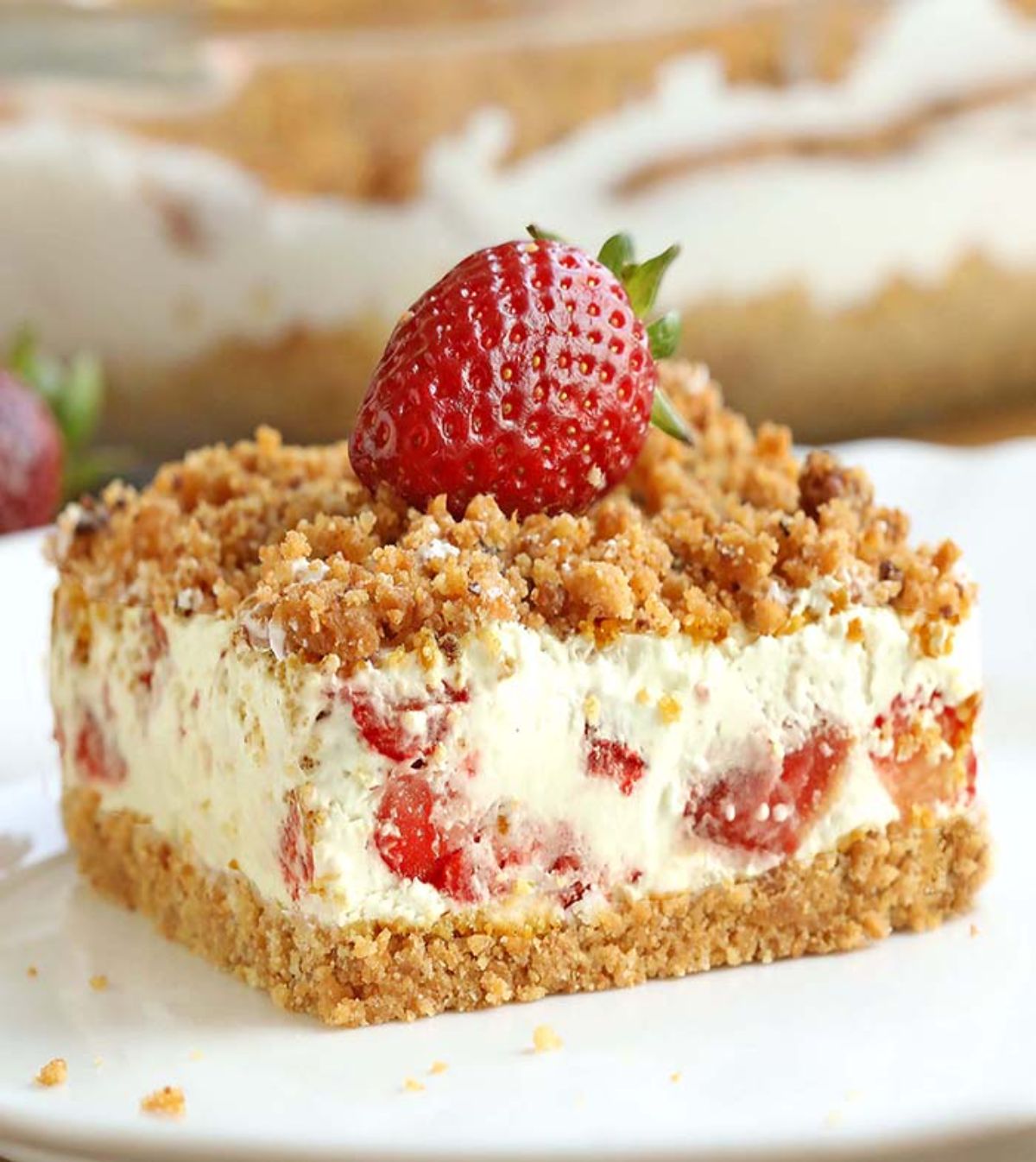 Impress your guests with a quick and easy dessert. Combine frozen strawberries, cream cheese, whipped topping, and a flaky graham cracker crust for a creamy and refreshing treat. It's ideal for hot summer days or sweet cravings.
This easy and delicious strawberry pie filling recipe is perfect for your next dessert. With just a few simple ingredients, including frozen strawberries, sugar, cornstarch, and lemon juice, you can create a sweet and tangy filling that pairs perfectly with a buttery pie crust.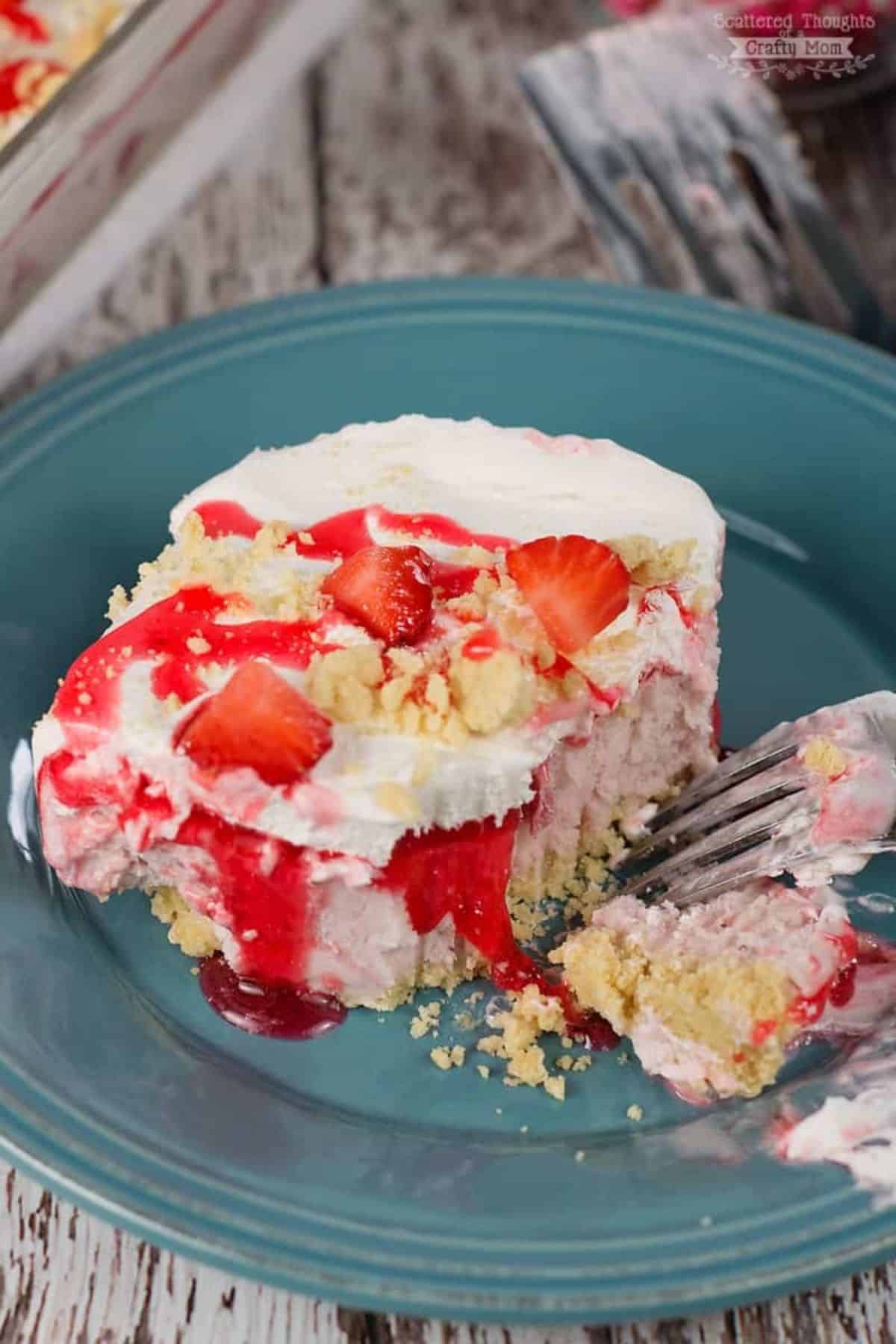 We all scream for ice cream! A layer of vanilla wafer crust is topped with a creamy strawberry ice cream filling and then finished with whipped cream and fresh strawberries. This dessert is easy to make and will be sure to impress your family and friends at any gathering.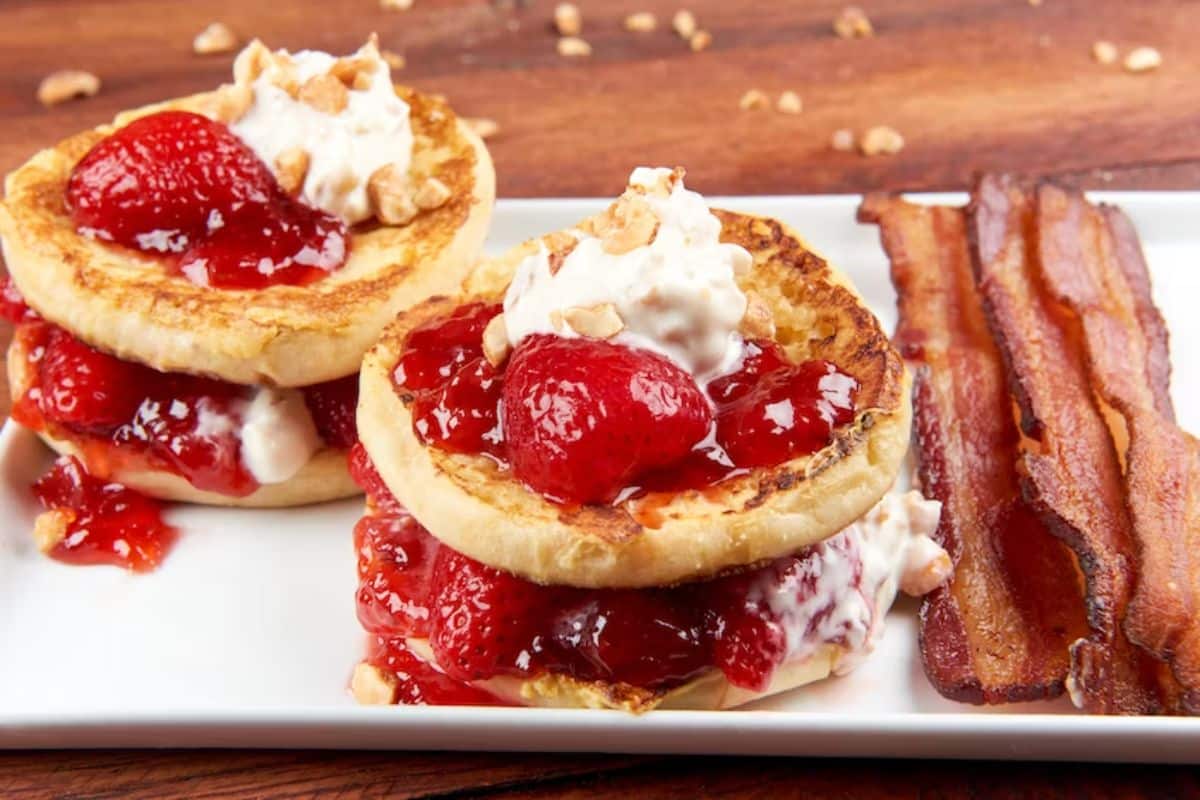 This decadent breakfast treat is sure to be a hit. Thick slices of bread are soaked in a creamy egg mixture and cooked until golden brown, then topped with freshly sliced strawberries and whipped cream. The dish is perfect for a special occasion or a leisurely weekend brunch.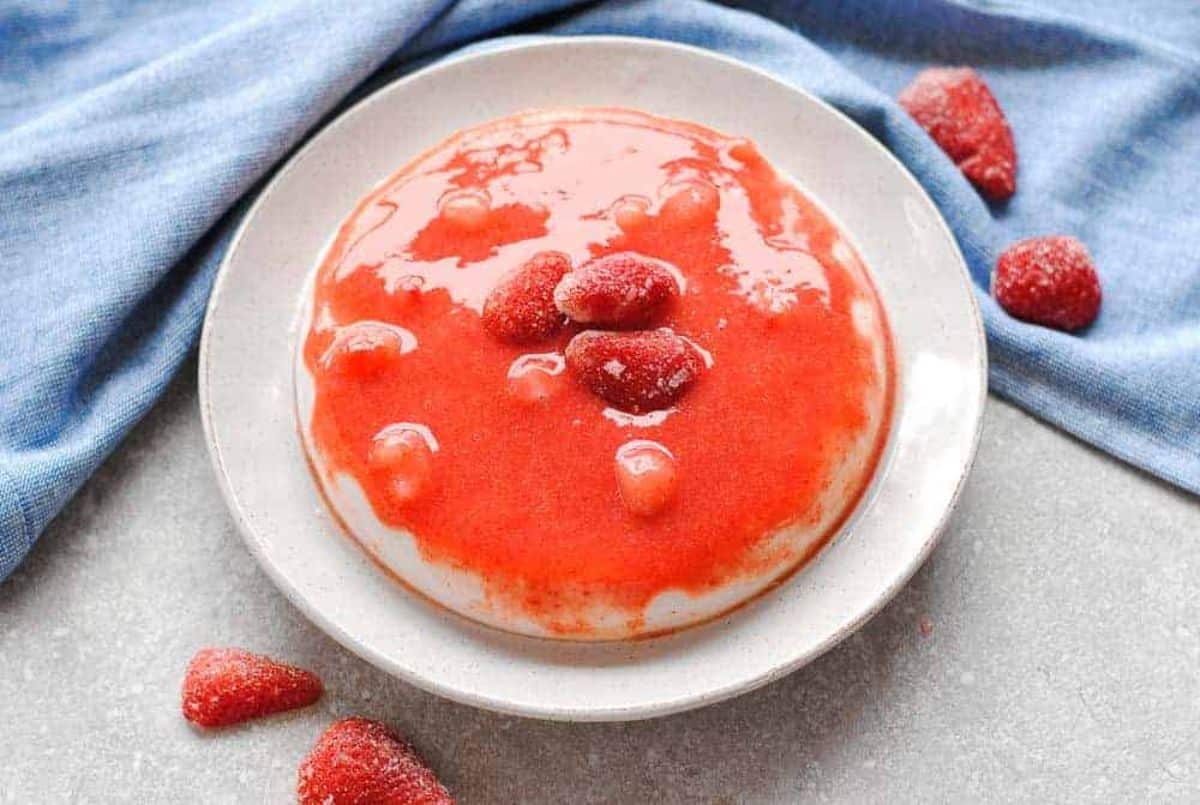 The recipe for Bhapa Doi is creamy, sweet, luscious, and a step away from the original. It is a popular dessert from Bengali cuisine and somewhat resembles American cheesecake, but it's creamier, and the frozen strawberry addition makes it a little sweeter. Yum!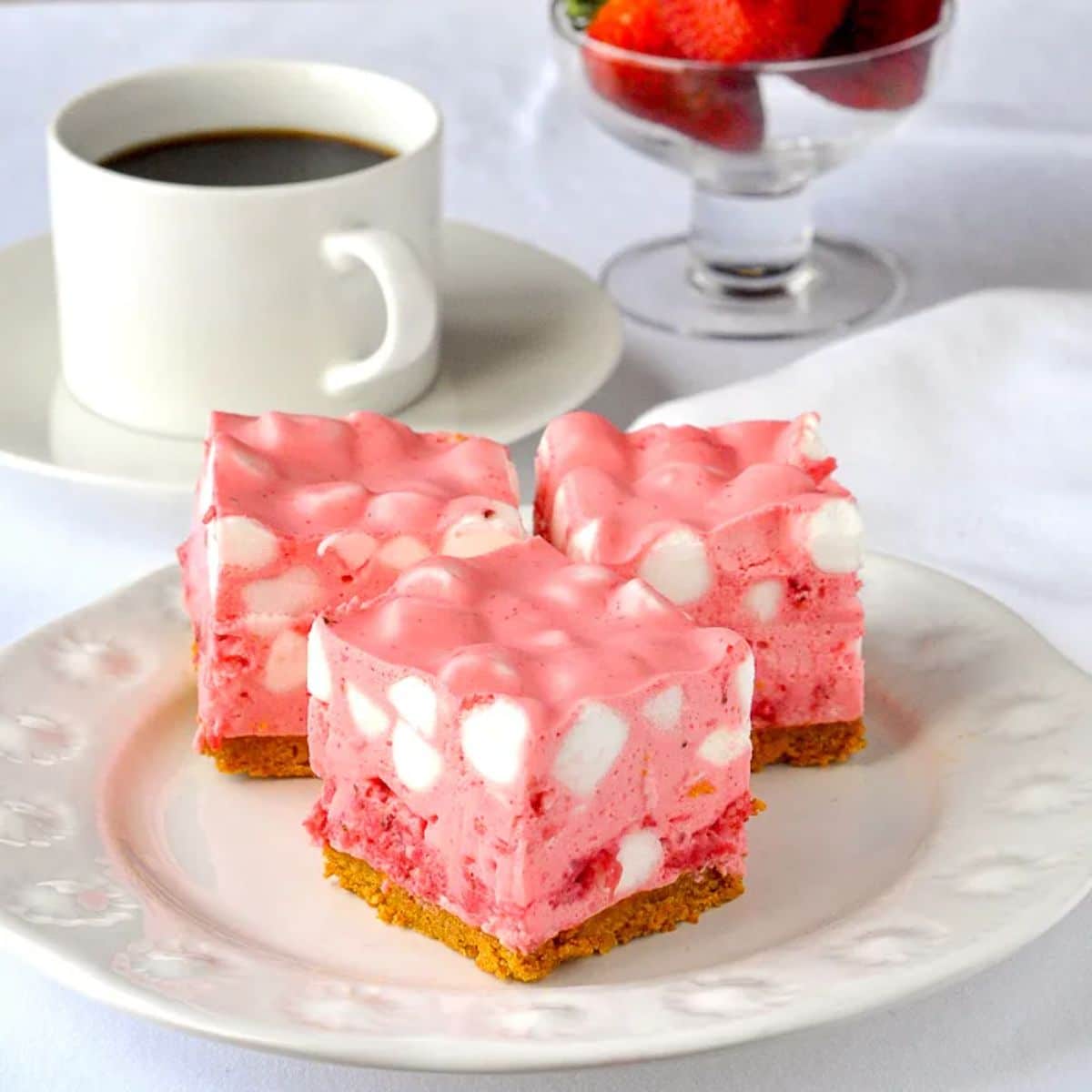 Experience the delight of creamy chiffon filling and a buttery crust packed with sweet strawberry flavor. Mix the filling, pour it over the crust, and refrigerate until set. Share this refreshing treat with loved ones at summer gatherings or picnics.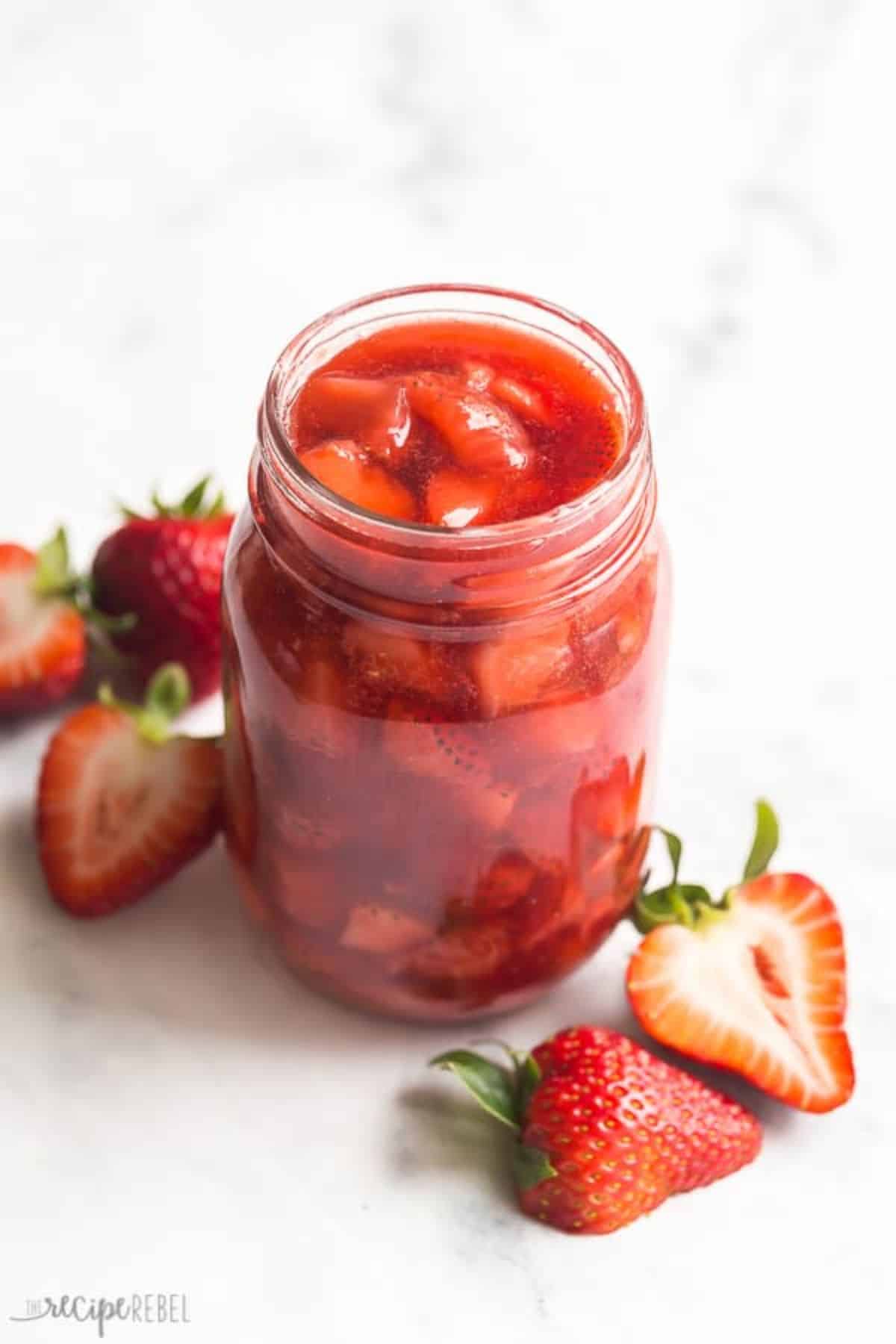 You only need three ingredients for this easy-peasy strawberry sauce: frozen strawberries, sugar, and cornstarch. It's perfect for drizzling over ice cream, pancakes, or even cheesecake. The sauce has a bright and fruity flavor that is sure to please, and can be made in just minutes.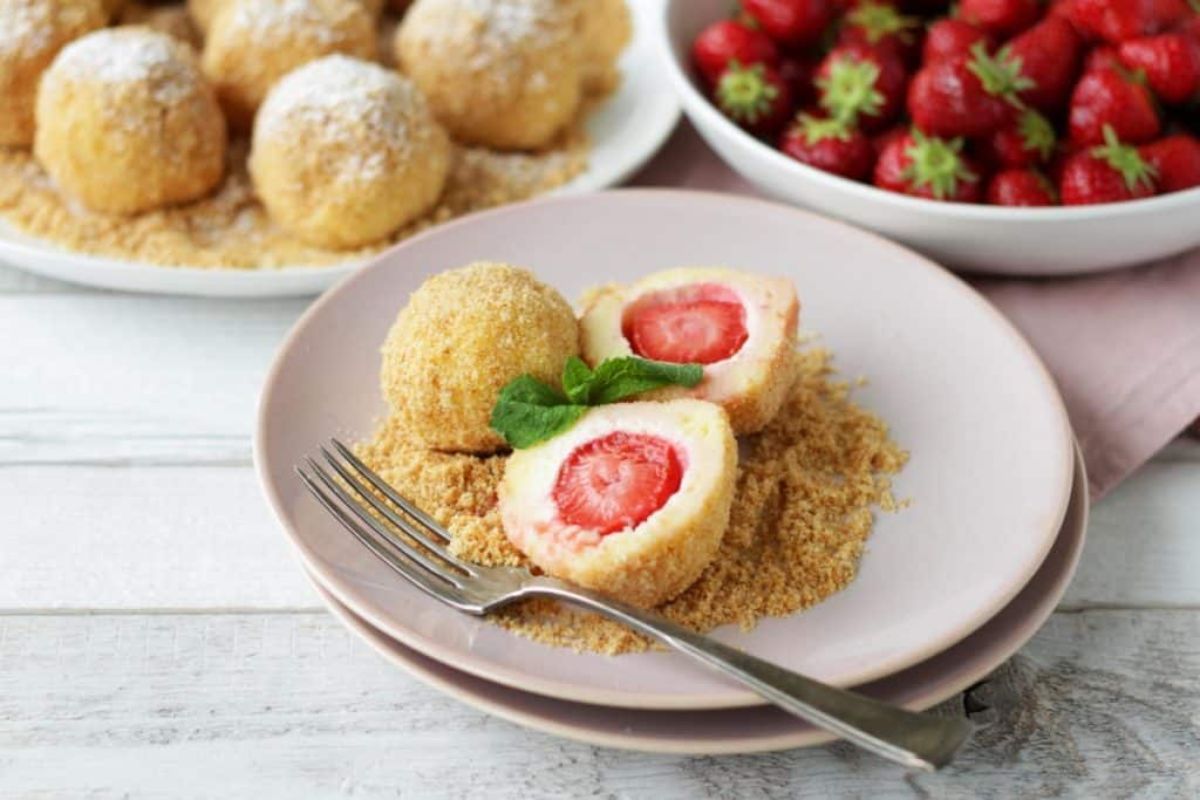 Austrian Strawberry Topfen Dumplings are a sweet treat that combines the tangy flavor of Topfen (quark cheese) with sweet and juicy strawberries. The dumplings can be served warm or cold, making them a versatile dessert option. A sprinkling of cinnamon sugar and a bit of whipped cream create perfection.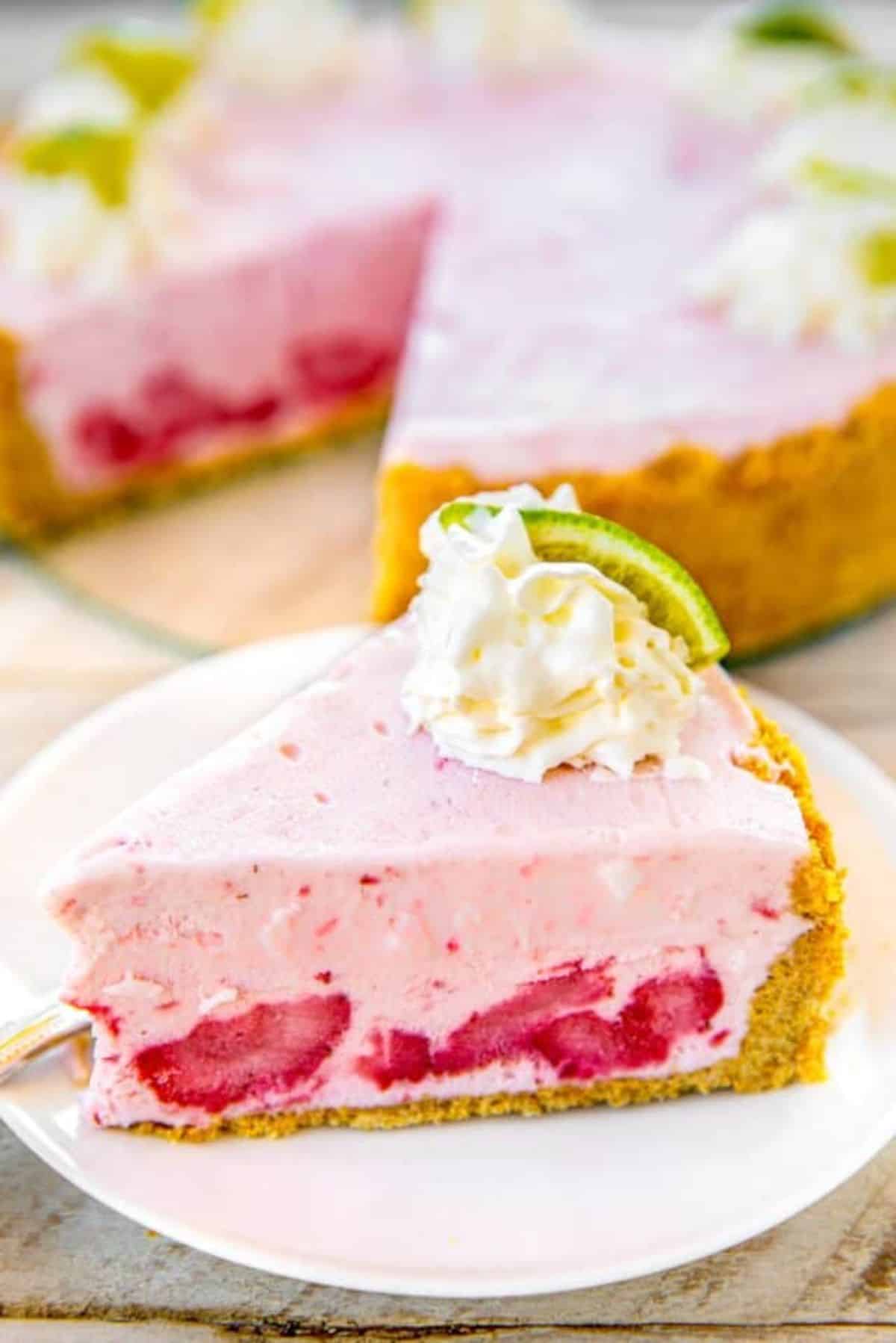 This no-bake pie is easy to make with a graham cracker crust and a creamy filling made with frozen strawberries, cream cheese, and lime juice. Adding tequila and triple sec gives it a deliciously refreshing margarita flavor. It's a great make-ahead dessert for your next BBQ or gathering and pairs perfectly with a cold margarita on the rocks!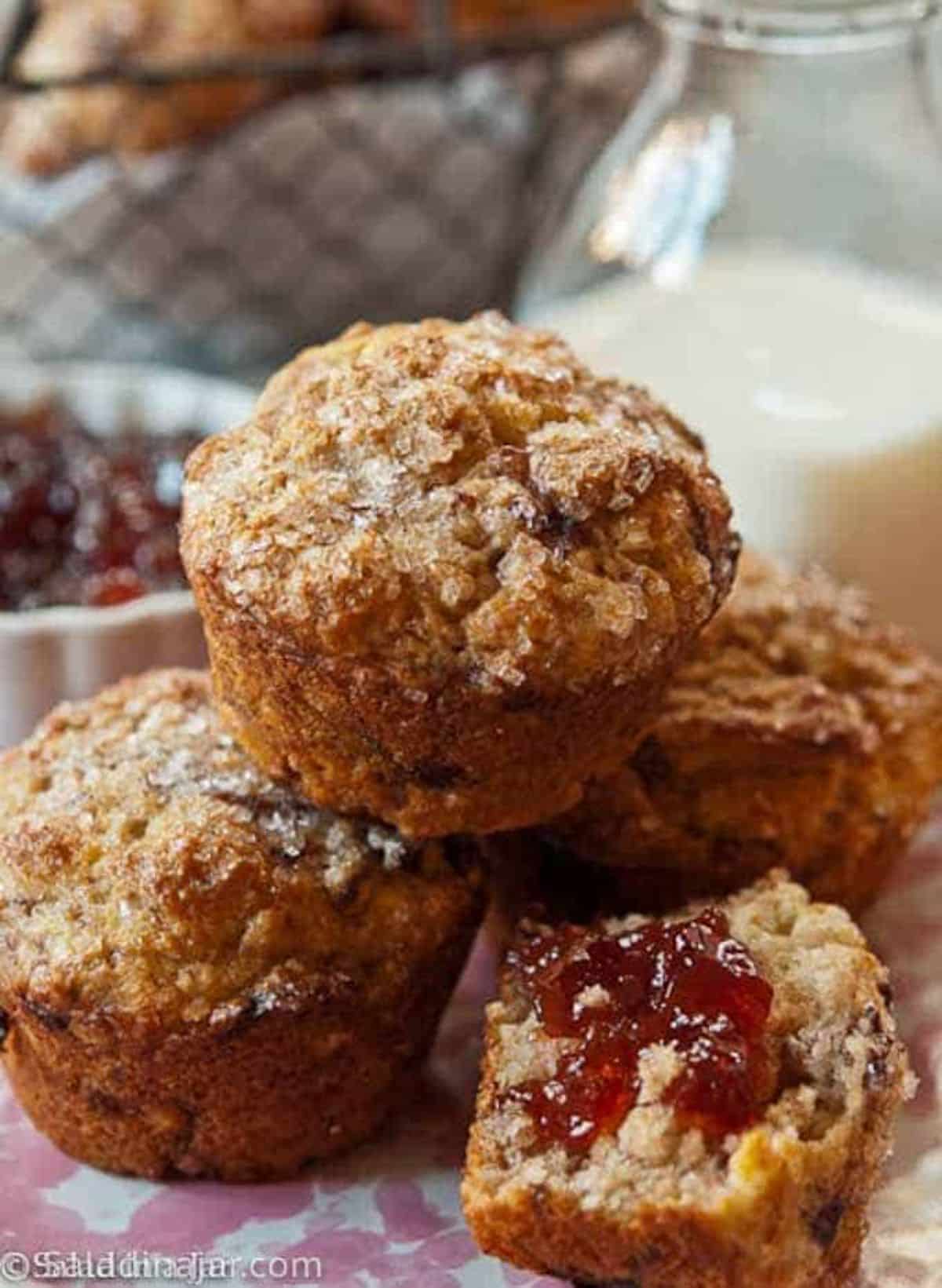 These muffins are a delightful combination of sweet and savory flavors, perfect for breakfast or dessert. The tangy goat cheese complements the sweet strawberries and balsamic vinegar, while the lemon zest adds a refreshing note. With just a few simple steps, you can enjoy these moist and fluffy muffins in no time.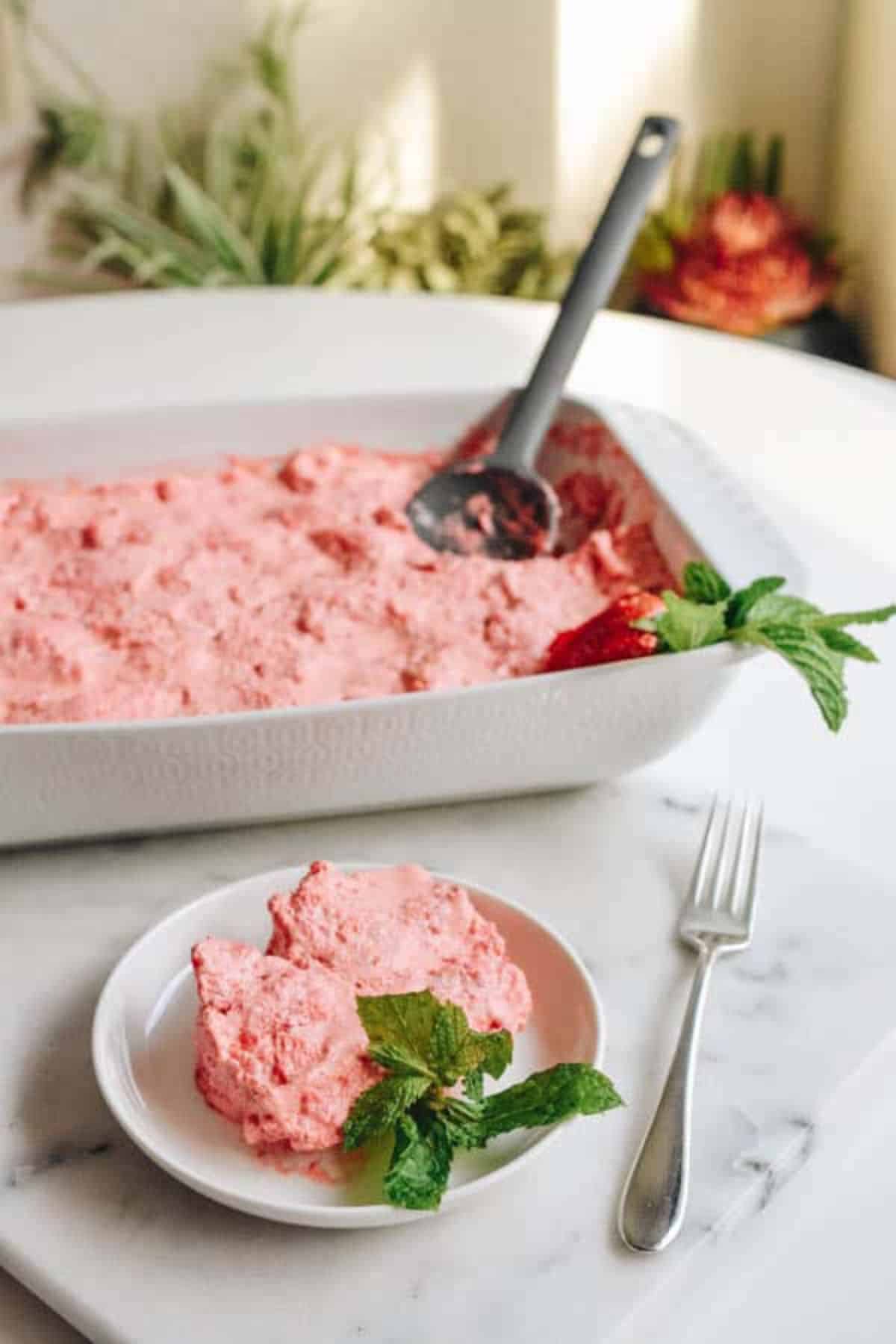 This super easy strawberry cake recipe is perfect for busy home cooks who want to whip up a delicious dessert in no time. Made with frozen strawberries, white cake mix, and a few other pantry staples, this recipe comes together in just a few minutes. The cake is light and fluffy with a sweet and tangy strawberry flavor.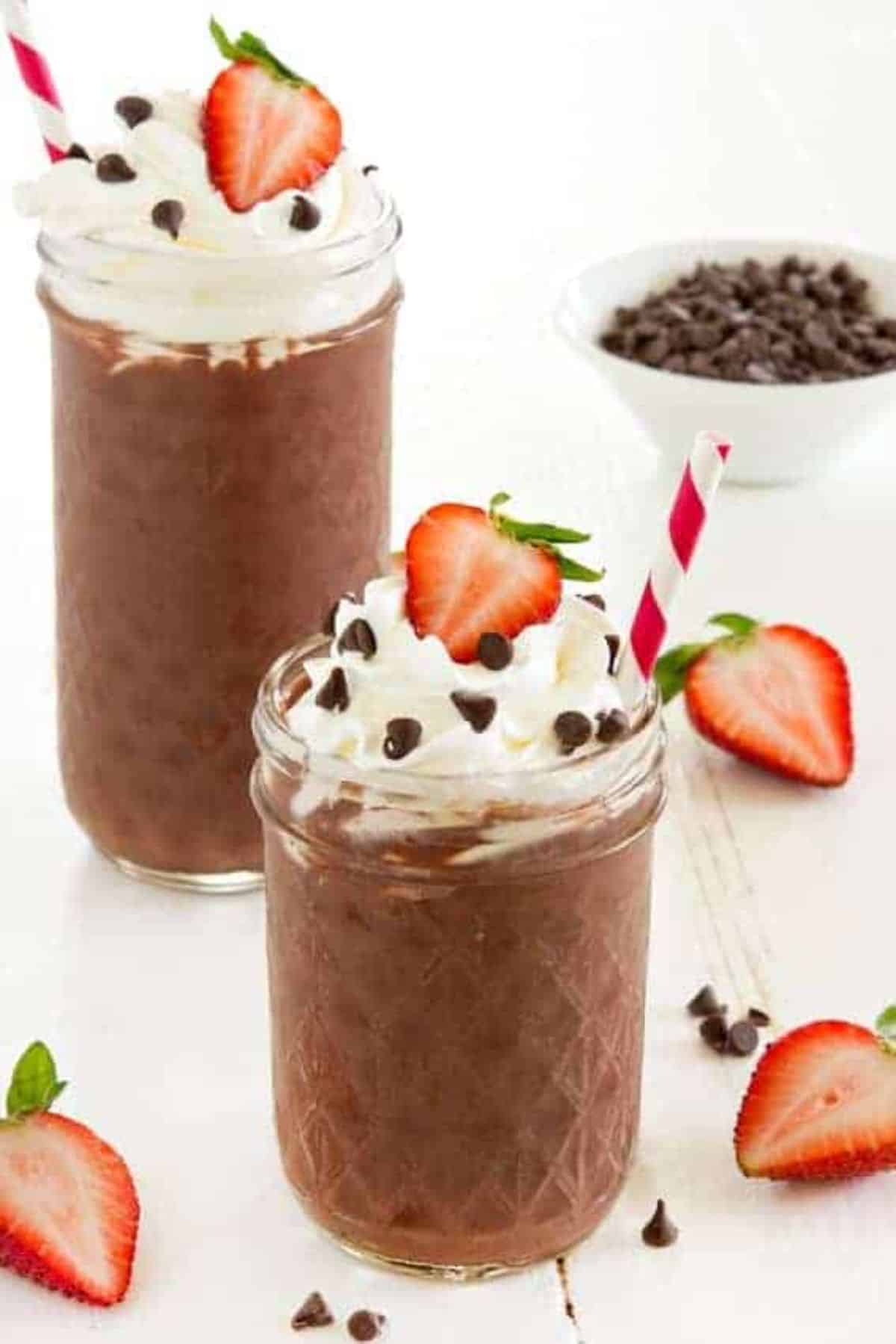 This Strawberry Chocolate Dessert Smoothie is the best way to start your day. You make it with frozen strawberries, bananas, cocoa powder, and almond milk, and you'll get a refreshing and delicious treat. Plus, this recipe is quick and easy to make, so you can enjoy it in no time.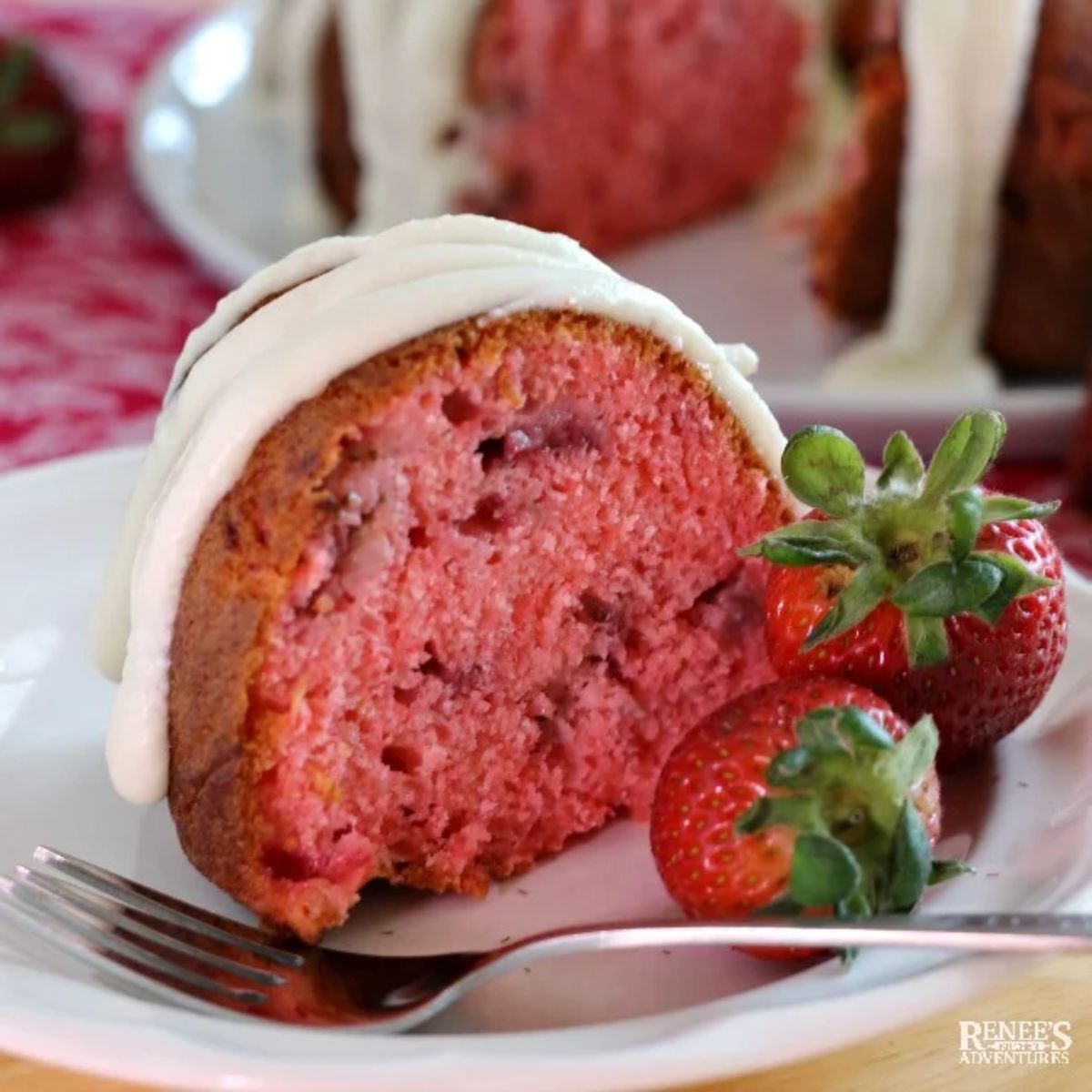 You can use fresh or frozen strawberries to make this delectable strawberry bundt cake that's both moist and fluffy, with a tender crumb that practically melts in your mouth. The sweet strawberry glaze on top is the perfect finishing touch. Serve this cake for a special occasion or just as a sweet treat any day of the week.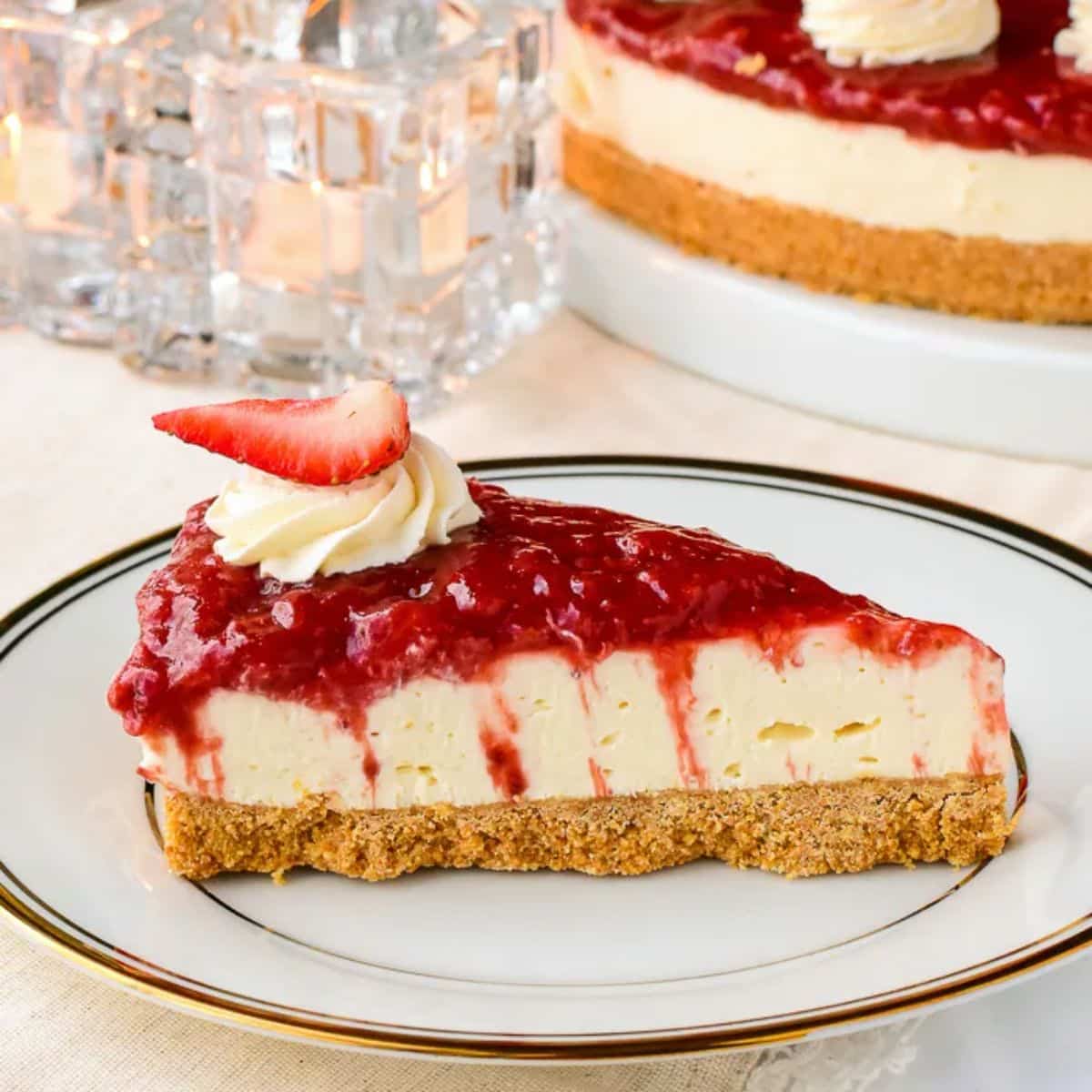 This no-bake strawberry cheesecake recipe is a delightful treat for any occasion. The filling is made with cream cheese, heavy cream, and vanilla extract, while the topping is a simple blend of frozen strawberries and sugar. This dessert is perfect for those hot summer days when you don't want to turn on the oven.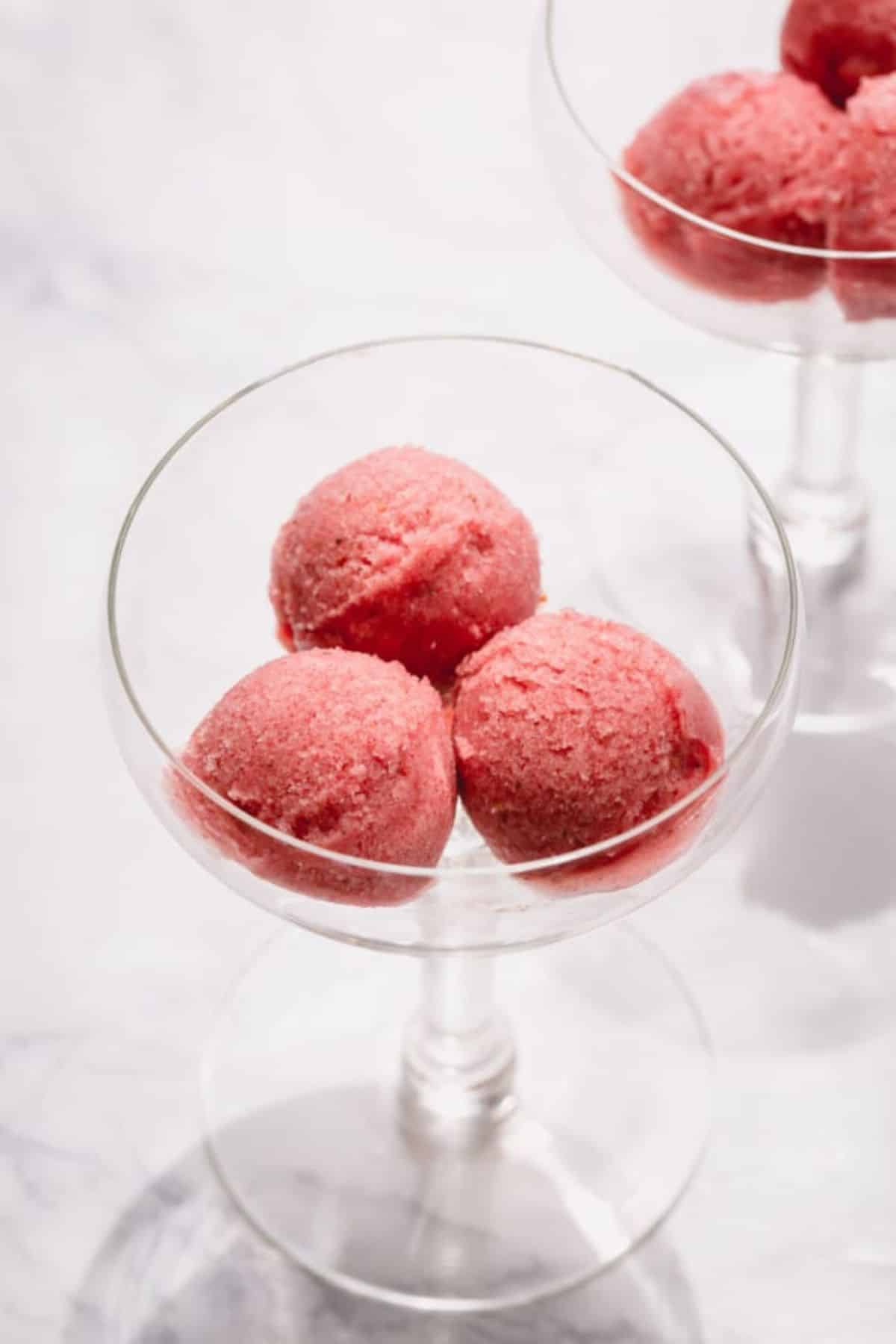 This banana strawberry ice cream is a healthy and delicious dessert option that only requires two ingredients. Frozen strawberries and ripe bananas are blended together until smooth and creamy. This dairy-free ice cream is perfect for those with lactose intolerance or who are looking for a healthier alternative to traditional ice cream.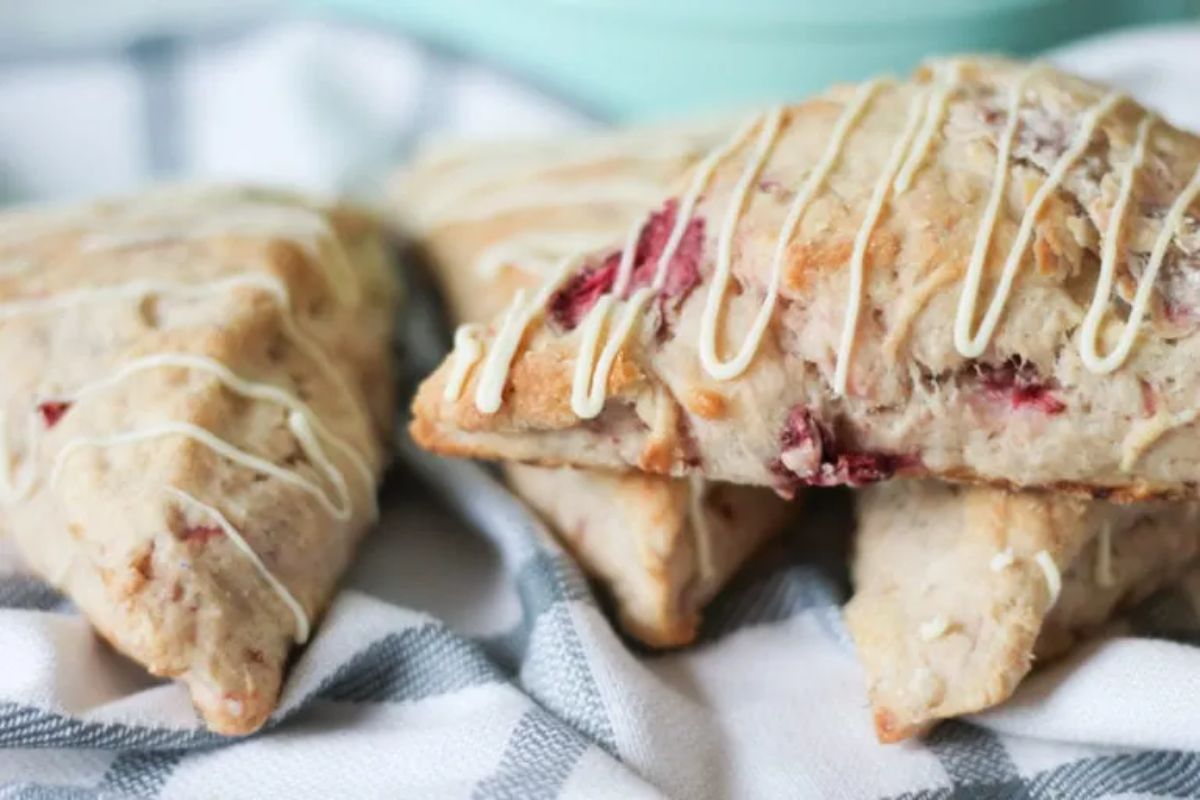 These delicious strawberry scones are a perfect breakfast or tea-time treat. Made with frozen strawberries and pantry staples like flour, sugar, and butter, they are easy to whip up in no time. The scones have a buttery, crumbly texture packed with sweet strawberry flavor.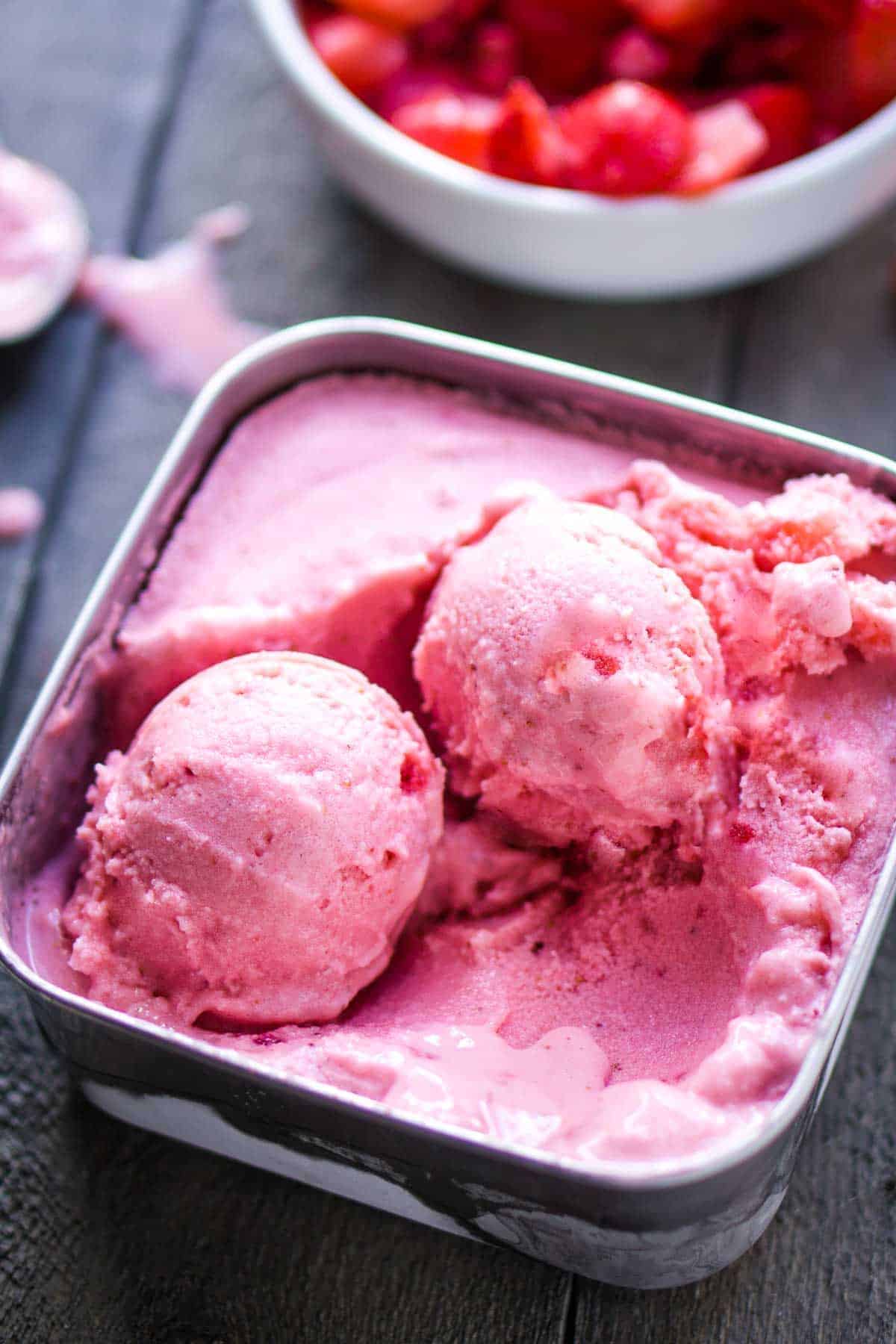 Strawberry fro-yo, anyone? This Greek frozen yogurt recipe is a healthier alternative to ice cream. It only takes a few simple ingredients, including frozen strawberries, Greek yogurt, and honey, and you'll get a frozen treat that is creamy and delicious.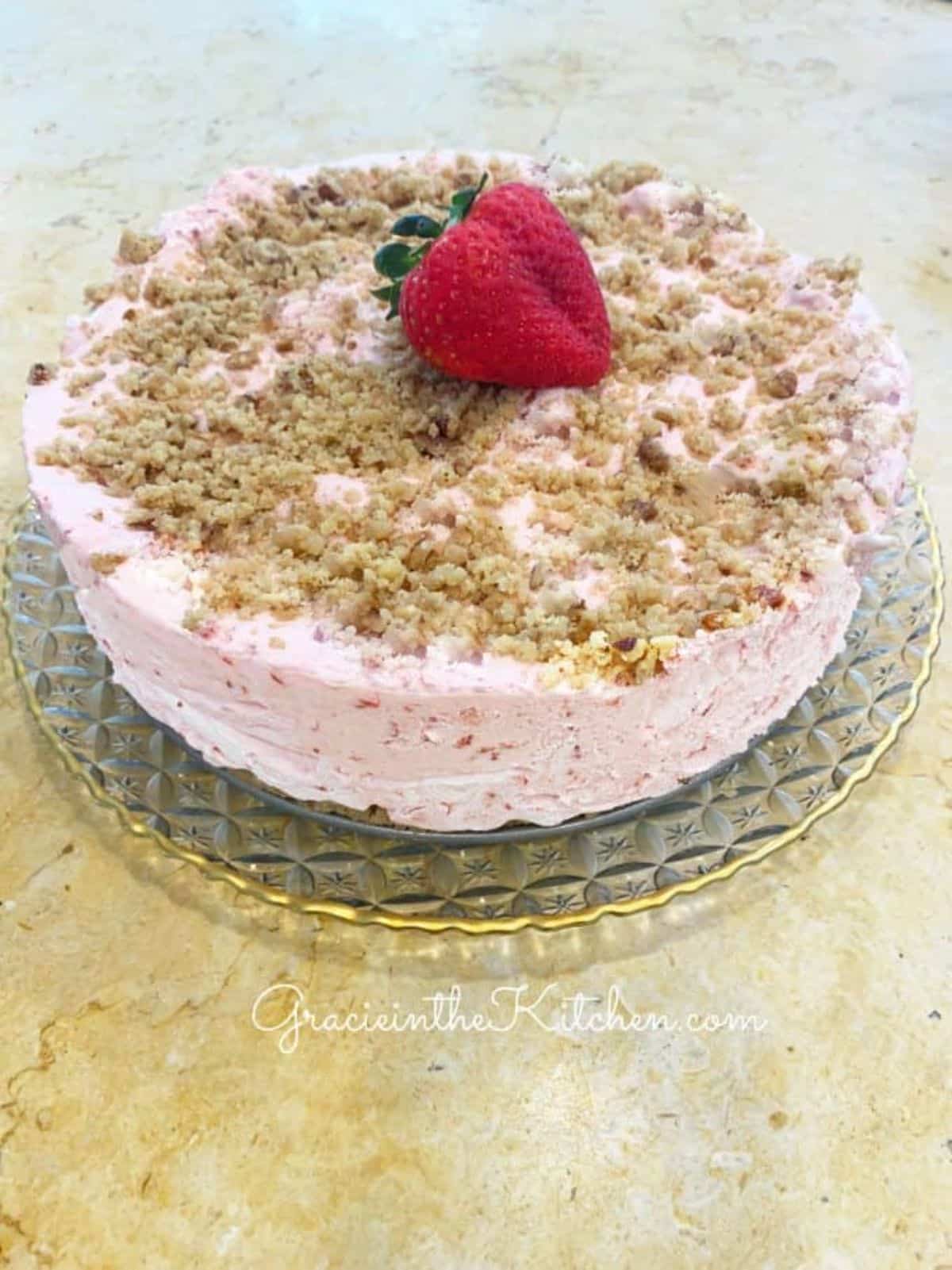 This spring/summer dessert features a graham cracker crust, sweetened cream cheese, and fluffy strawberry whipped cream. It's easy to make, perfect for entertaining, and can be prepared ahead of time. Enjoy!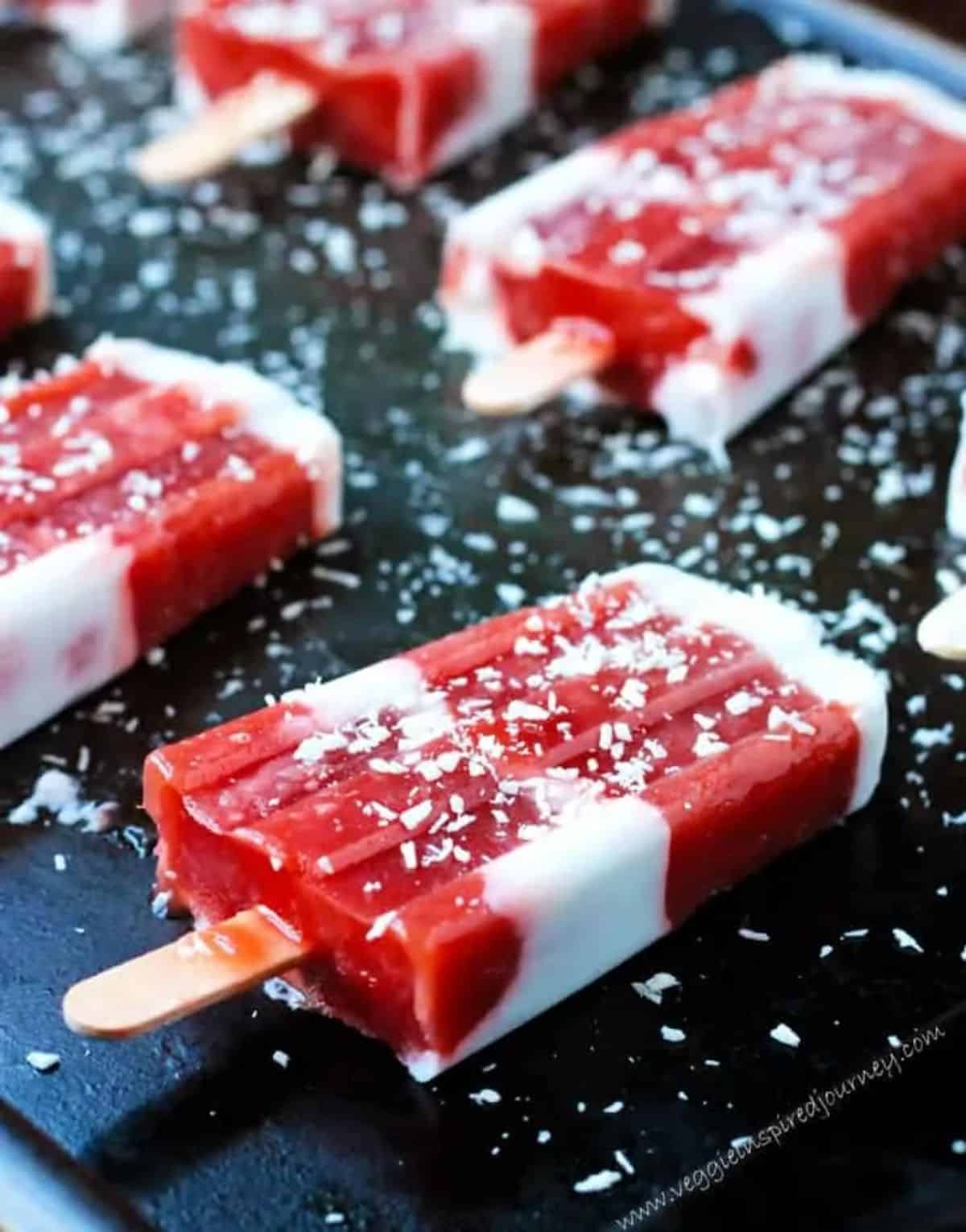 You won't get enough of this classic pairing of frozen strawberries and rhubarb in a cool and creamy vegan popsicle made with coconut milk and sweetened with pure maple syrup. The vibrant pink color and fruity flavors make these popsicles a perfect summer treat.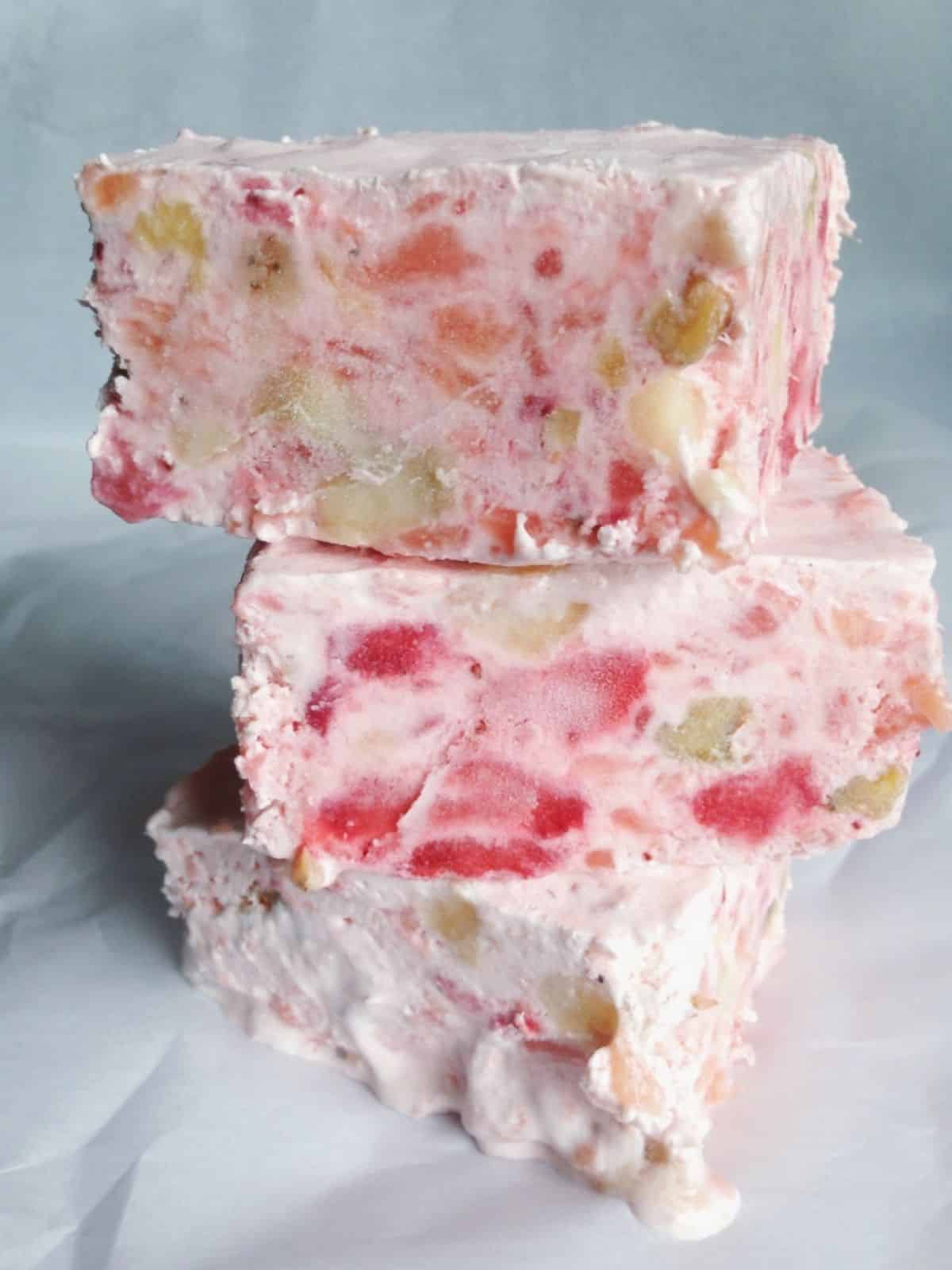 This champagne salad frozen dessert is a sweet and tangy treat that's wonderful for special occasions. It features a creamy and fluffy texture with chunks of strawberries and pineapple. The dessert is frozen and served chilled, making it a refreshing and elegant addition to any gathering.
Final Thoughts
To wrap up, these 29 desserts with frozen strawberries offer a delightful combination of sweetness and tanginess for a refreshing treat. Whether you're craving cakes, pies, or frozen treats, this list has all the options to satisfy your sweet tooth and make the most of frozen strawberries.