Hi everyone! I've been doing a little decorating for fall around the cottage.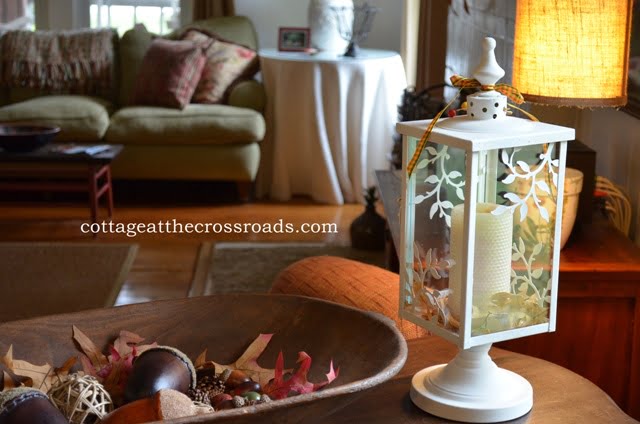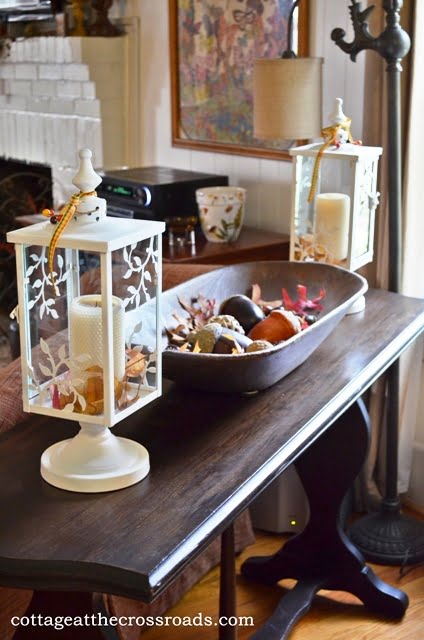 This is a sofa table that sits behind the love seat in our living room. I used the same white lanterns that I used in our summer mantel on the table.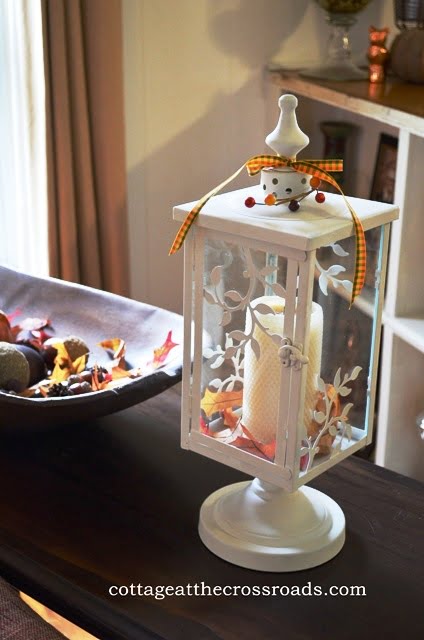 I just changed them up for fall by adding a little ribbon, some artificial berries and leaves.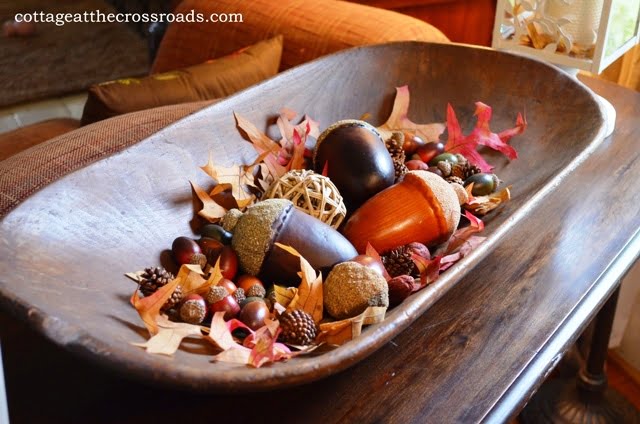 The dough tray got loaded up with artificial acorns of all different sizes.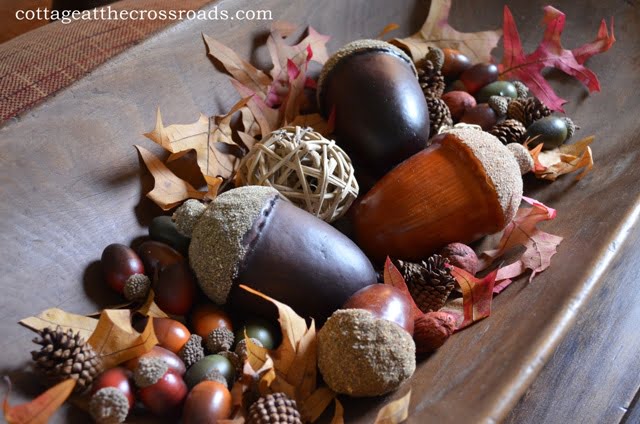 Have I ever told you the story of how I acquired this dough tray? Well, it originally belonged to a gentleman friend of my mother. It was his mother's dough tray, and he remembered her making biscuit dough in it every morning when he was young. He told me that his children didn't care for old things so he gave it to me because he knew I'd take care of it. I have now had it for at least 20 years and I do treasure it.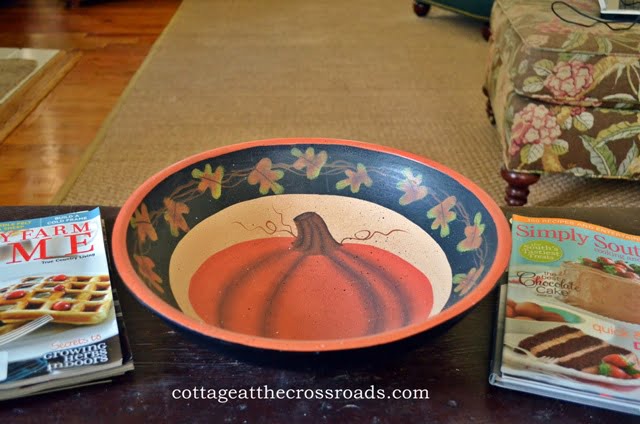 This pumpkin decorated bowl resides on the coffee table in the den.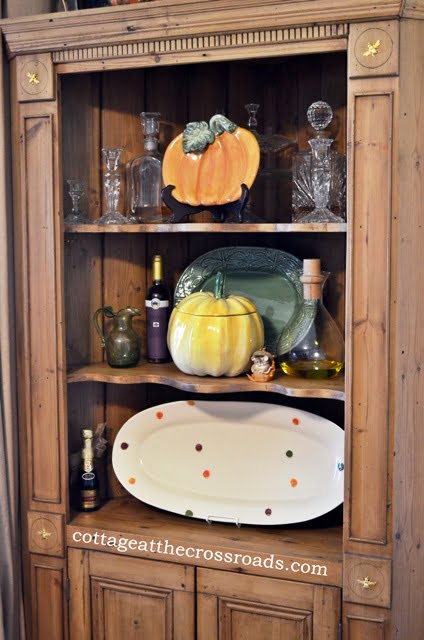 In the dining room the corner cabinet is dressed for fall.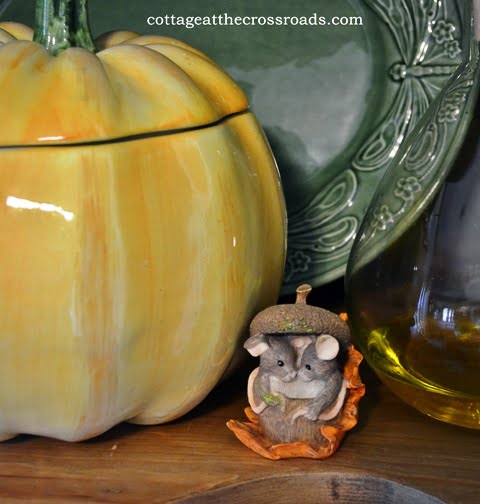 Here's a little closeup of what's sitting on one shelf.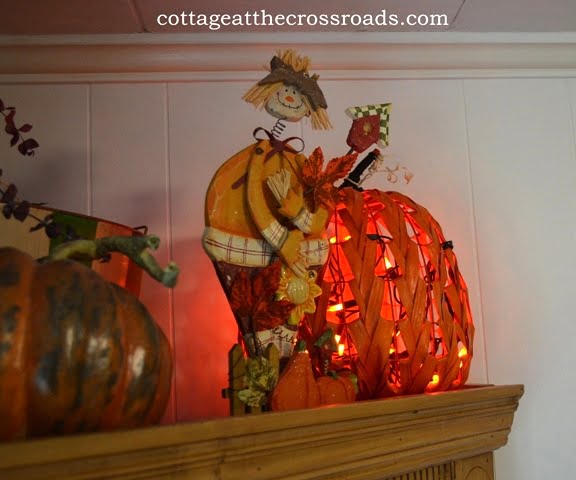 This scarecrow and lighted pumpkin is on top of the corner cabinet. Have I told you that I love scarecrows?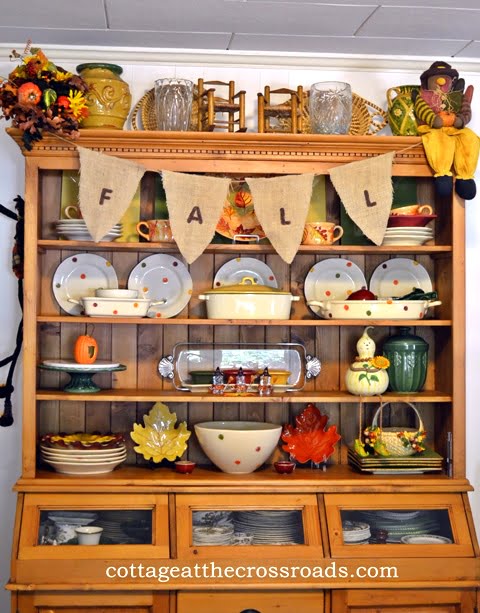 On the opposite side of the dining room is our cupboard. I strung the bunting that I used on last year's fall mantel along the top of the cupboard and added some other fall decorations.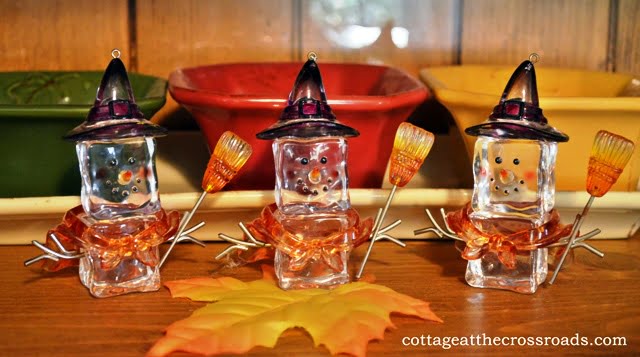 More scarecrows are on a shelf of the cupboard.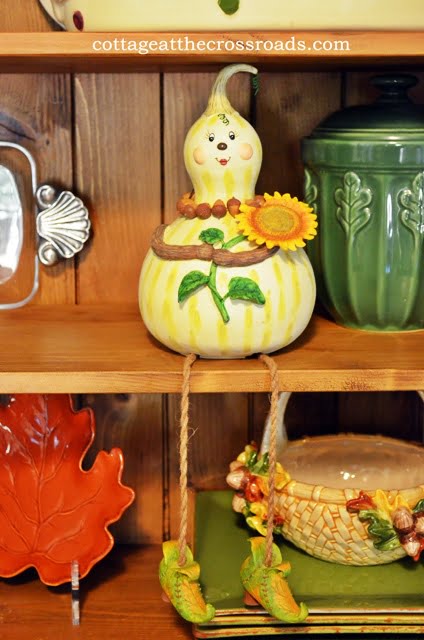 I always love to see my gourd lady each fall. Just look at her shoes!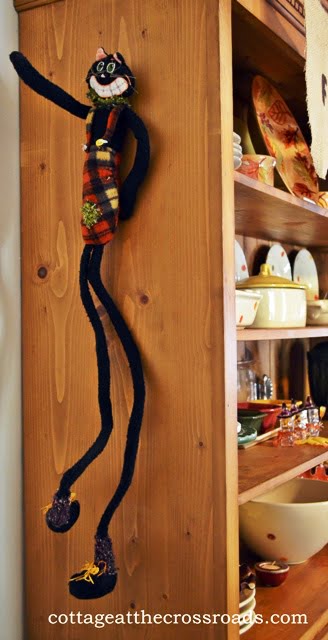 The side of the cupboard is a great place to hang this cat with the loooooong, skinny legs.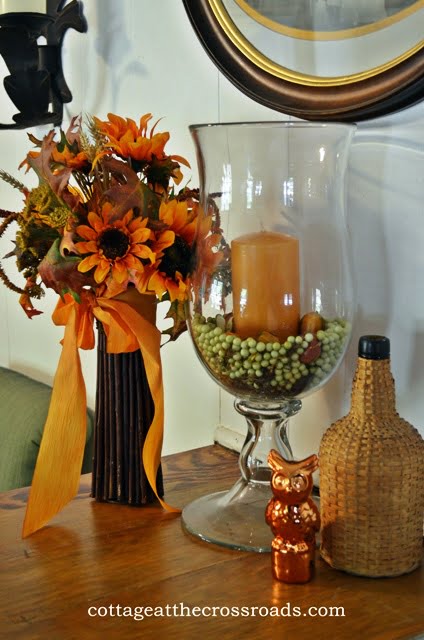 Our house has two large dividers that separate the dining room from the living room. Here's one vignette on top one of the dividers.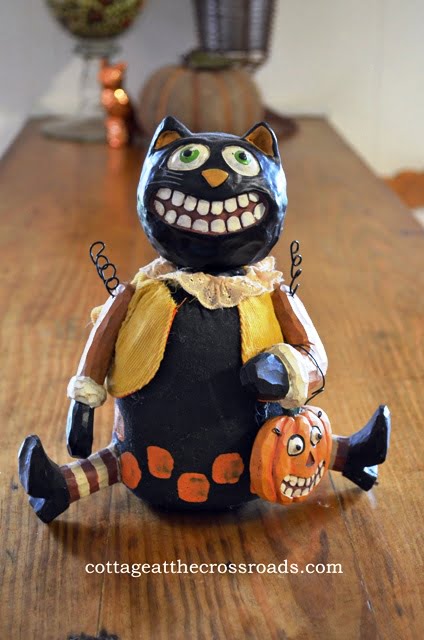 This black cat dressed for Halloween was on a shelf, but I pulled her up to the top to photograph her. She's carrying a pumpkin purse!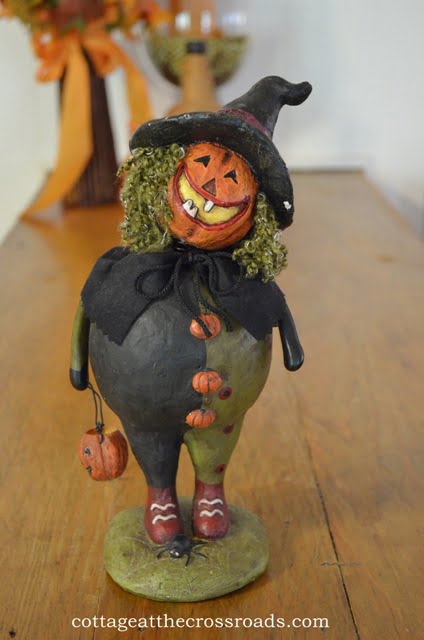 And I hope you find this one to be as bewitching as I find her!
We've already decorated the front porch for fall, and the mantel has been done for a few weeks. Now the only thing we have left to do in order to finish decorating the cottage for fall is to make our annual scarecrow display in our flower garden.