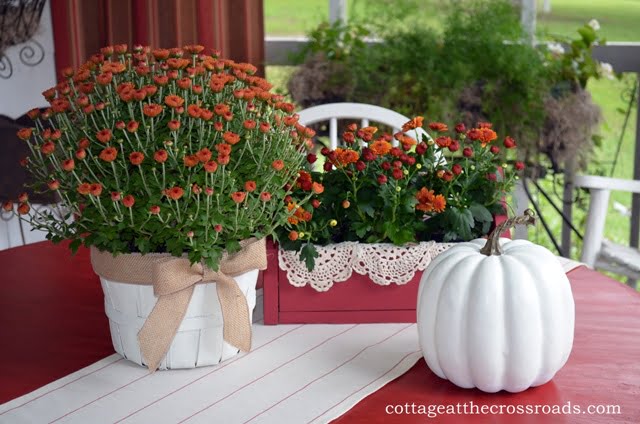 Fall has arrived at the Crossroads! Now that we have our fall vegetables planted, I have been able to turn my attention to sprucing up the front porch and adding a few fall decorations.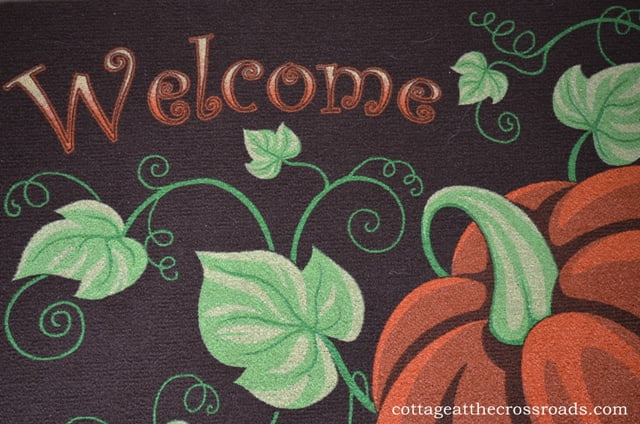 First, I found this new rug for the porch at Lowe's, and it was very reasonably priced. While we were at Lowe's, I picked up some mums and a new plant for the porch.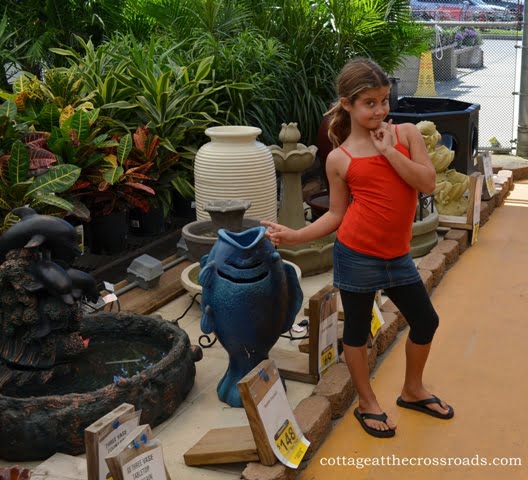 Our granddaughter Sylvia has been visiting for a few weeks. We gave her a break from homeschooling by taking her to Lowe's with us. She saw this cute fish fountain, but we had to leave it at Lowe's!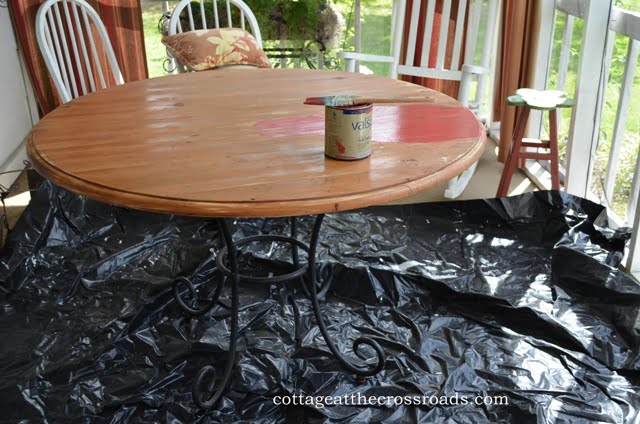 Part of my sprucing up plan for the porch included painting this table.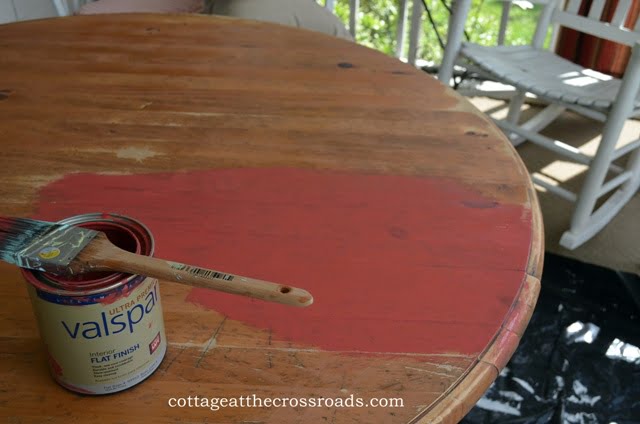 The table had gotten in bad condition from being exposed to the elements on the porch over the past 3 years. Leo gave it a light sanding, and I started painting it. For a base coat, I just used some latex paint that I had.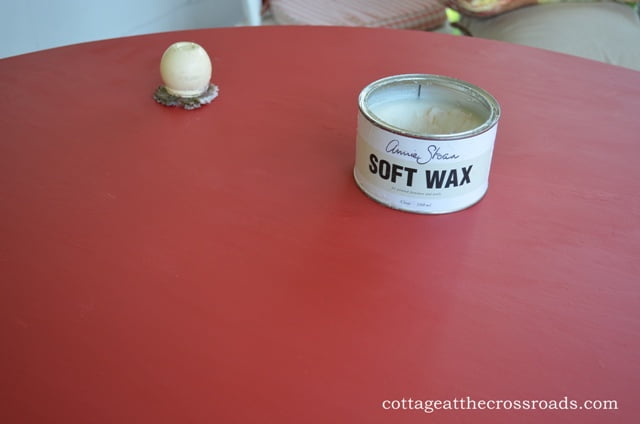 But for the second coat, I used the same red paint that I used to paint our front door and another table on the porch. The color is very aptly named Crimson by Valspar, and it is a beautiful shade of red. After the paint had dried, I applied a coat of Annie Sloan clear wax, and then I added some dark wax. The dark wax gives the paint an "aged" look and a wonderful patina. I did not distress the finish because that's going to happen naturally.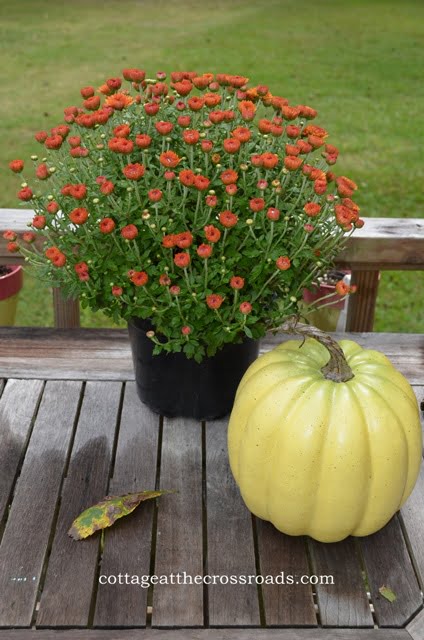 Here's one of the mums that I bought, and I picked up the plastic pumpkin from Walmart.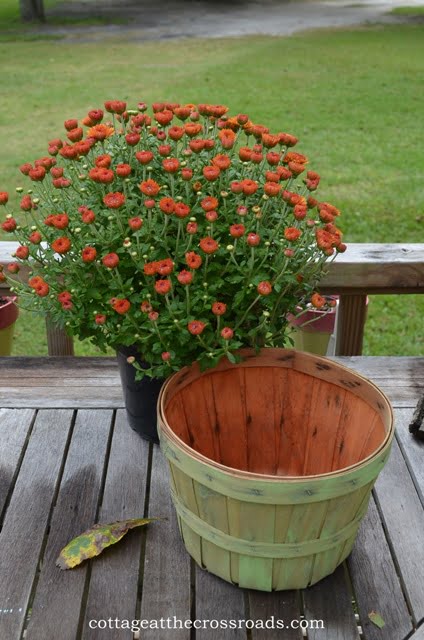 I also found this apple basket in our storage shed that I had previously painted green. The mum would have been pretty in the green basket, but I had other plans for this little basket.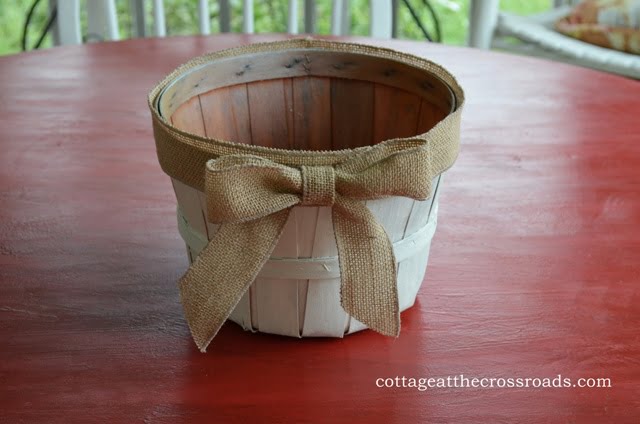 I painted the apple basket white and added the burlap ribbon.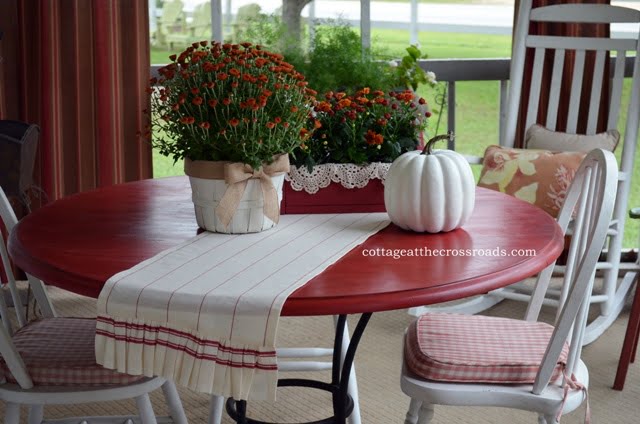 I placed my table runner made by Ann from On Sutton Place on the table. She has the most marvelous things in her Etsy shop Sutton Place Designs including some new fall items. I would order one of everything if I could.
I pulled out my red tool box and filled it with some small pots of mums and added some crocheted doilies that were made and given to me by my mother-in-law Sarah Windham. And remember that plastic pumpkin? It's all white now.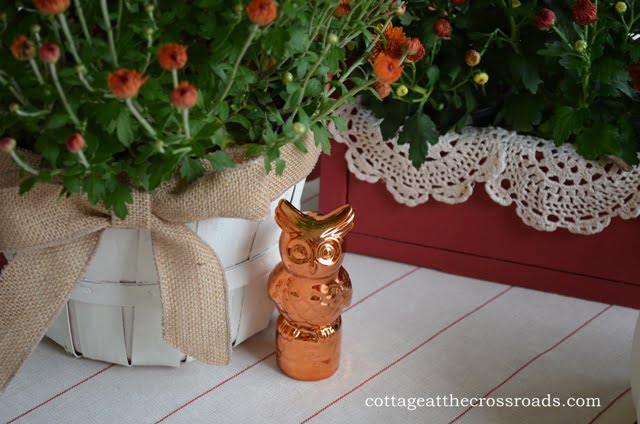 I was loving how the vignette was coming together, but I felt that it was missing a little something. So I added this little bronze owl that I found at Hobby Lobby.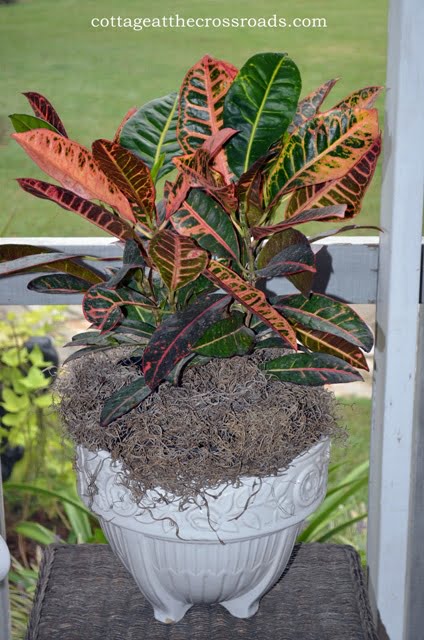 I found this Croton plant at Lowe's. I just love all the beautiful, fall colors in it.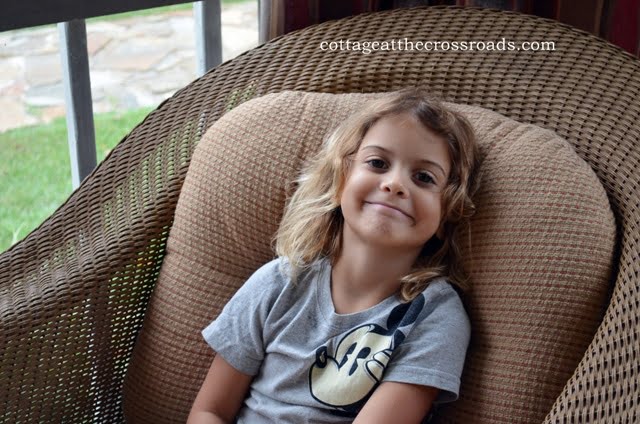 But the best decorations on the front porch are our granddaughters. This is Ruby, age 5.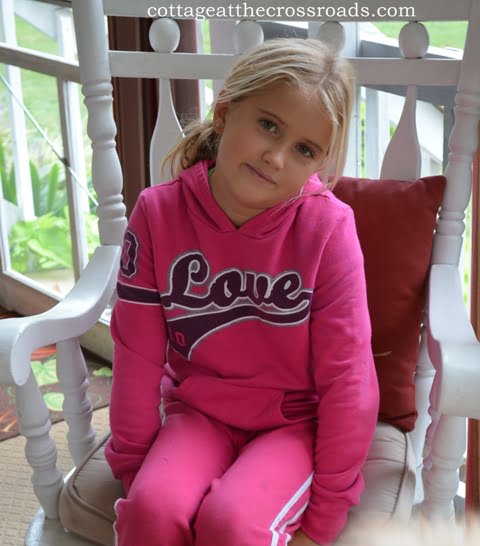 And this is Rose who is 9. They've been here since last Saturday.
It's a wonder that I've gotten these projects finished while the granddaughters have been here! But I did, and we're all enjoying the cool fall weather on the porch at the Crossroads.