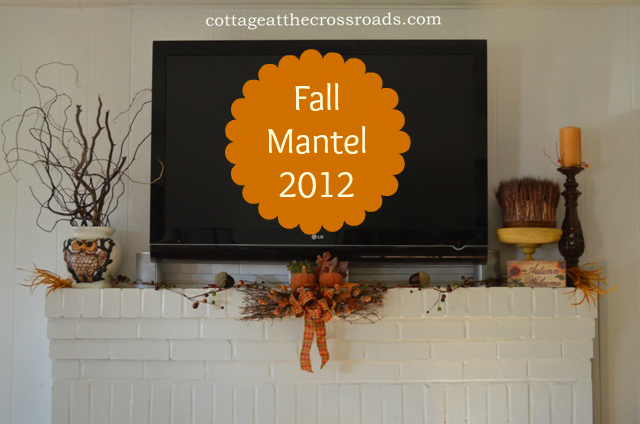 Hi everyone! Are you enjoying this glorious fall weather as much as I am? The recent change in weather inspired me to pull all the fall decorations out of storage and to get busy decorating the house for fall.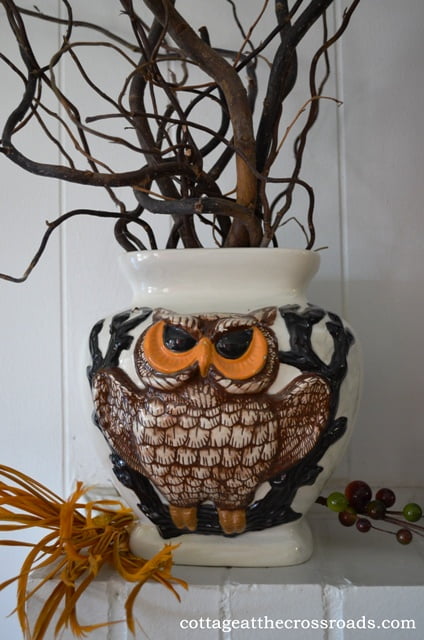 My inspiration for this mantel display is this little guy. I picked him up at the auction a few weeks ago for $5. The vase appears to have been someone's ceramic creation because there was a name and date on the bottom. Aren't you wondering what year it was made? Well, it was 1977 when everyone was doing ceramics! It makes me wonder where the owl has been all these years. I'm just happy to have him residing on our mantel right now.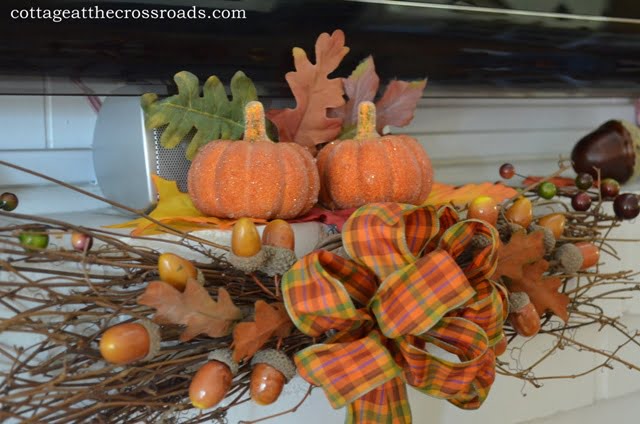 Using that mustardy gold color on the owl as my main color, I found this pretty ribbon and the acorns to go on a grapevine swag. I pulled out some little pumpkins and some leaves to camouflage the speaker on the mantel. Do any of you have to decorate around them, too?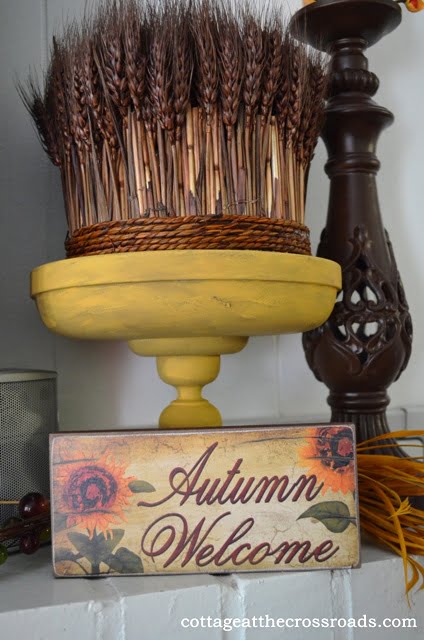 On the right side, I added a bundle of wheat in a wooden pedestal bowl, newly painted, of course. The tall candlestick got a new coat of paint too. It was previously blue. And I picked up the Autumn Welcome sign at Hobby Lobby recently.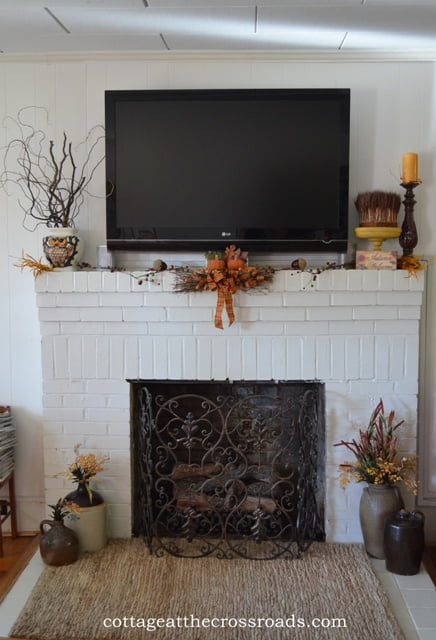 I added just a few more details such as the bead garland, the large acorns, and a few silk leaves. The jugs got dressed for fall, too.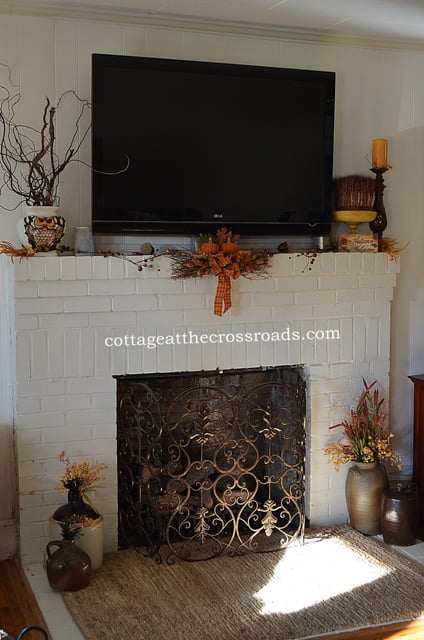 Before I knew it, the mantel was all done!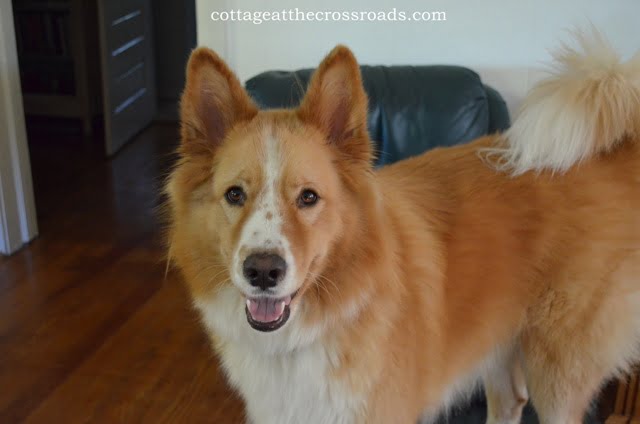 Even Lucy has more "pep in her step" with the cooler temperatures and all the changes going on around the cottage.